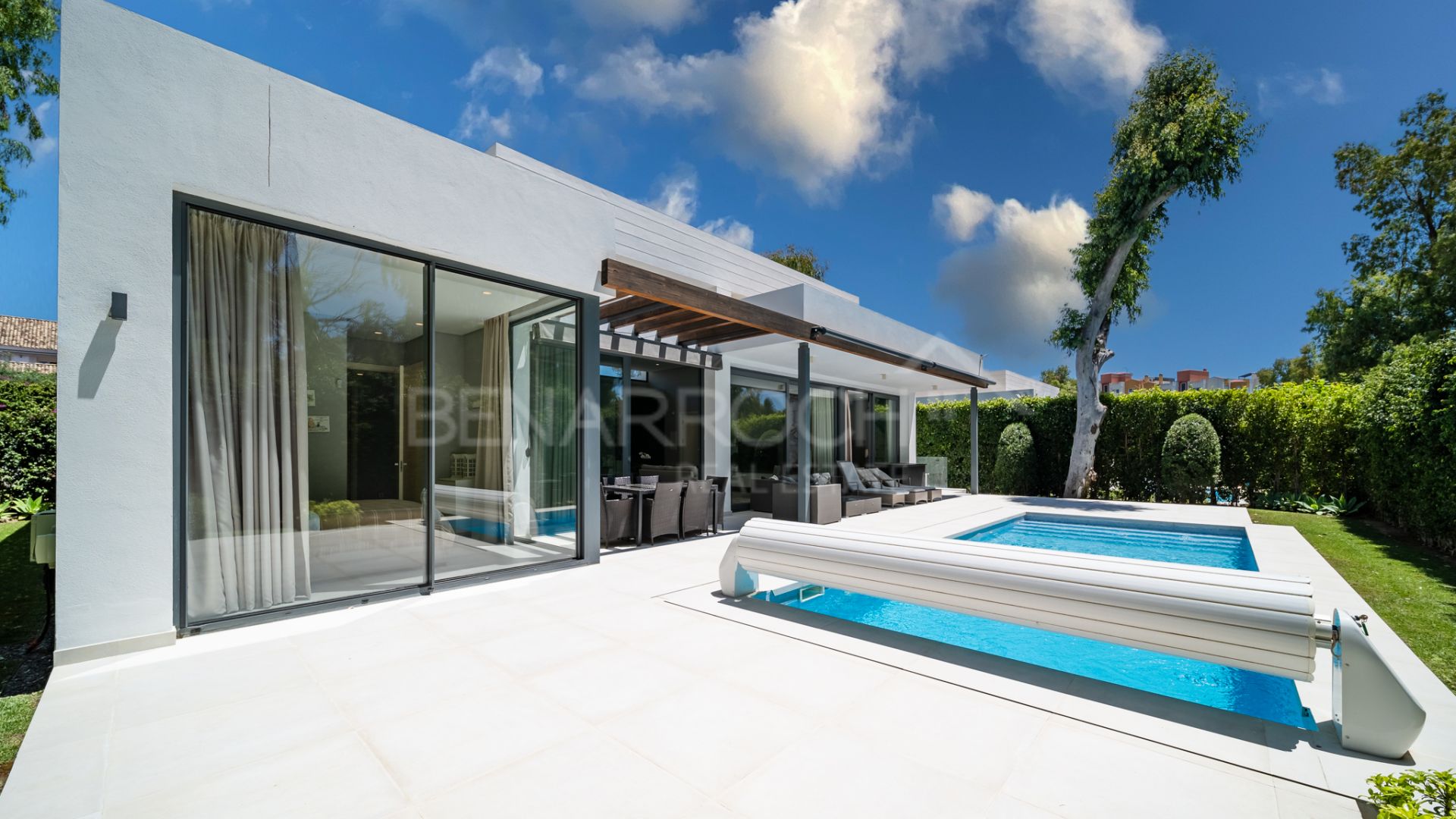 //media.inmobalia.com/imgV1/B8vEv5Xh_VThvnEqMx4G0ZxU_YC_pCgmETwWNQKyeMqLb9Afo_WSoi~kcK5mwaepLz96AHEmAzWJQblCNhundhnOIYTFLWoaYUC4n9MX60BUOVJJRAEcCt_FprQrQStB4FyFBgquH9JIgxV6W3iUbc1~SVPR4enomxkEkFHOB2~RnYuS70j8MsqEMseW8HRIAyFfzMpaGtmRFQXv0YouVVIkHbpDaDb6pDcKTIF5T0e1vat_rRvlSfUJ5xEM8XYXWhtDvoVaoLOay~YMtGiKaDfYk3ChXIz0dc0bclo~1R0gl9KSzpbFBPql6tlA31QMcWWHgg--.jpg
//media.inmobalia.com/imgV1/B8vEv5Xh_VThvnEqMx4G0ZxU_YC_pCgmETwWNQKyeMqLb9Afo_WSoi~kcK5mwaepLz96AHEmAzWJQblCNhundhnOIYTFLWoaYUC4n9MXsWlGxl4Gxb6h3SLWX3PSNDGxSEXWOG6elYeVRQ~40bS_~XIVX83ZWJCtP3JmUIVoqj7a8hCt6V692b5AZmam5FVNg_KjfgK8QC2PEnS5aXbupq650ybcoz~p2lIB8UDJHor1nsMXkFKrwOT7U5JR8UZEXTeC_O~w02ouuFZ90u2ypTdzeb42owNRVlkqvw74eAvqoMCJRz7Bw~p54pOzw4qg2OiTHQ--.jpg
//media.inmobalia.com/imgV1/B8vEv5Xh_VThvnEqMx4G0ZxU_YC_pCgmETwWNQKyeMqLb9Afo_WSoi~kcK5mwaepLz96AHEmAzWJQblCNhundhnOIYTFLWoaYUC4n9MX4LeAZRykGynmxMi_atoo6EGBSfQlRBFhvQ7FDl2aMp6hT6XR0tAk7VhfP4Ju7jns5EQL4n_oZsHZFEFZL_cueSSt2VPD3tJuW3KvDu8fiRhFvgykEO3MNIK1ZIeN8qNR_mAlvsnMLjK1SNW_GXs6U~GTXuF6YbzgXKQgOF0zU20iRzfNE0sxVr99nqqswXETnHO1v_beTrwT5hEiGOmDdcsmV0QBkg--.jpg
//media.inmobalia.com/imgV1/B8vEv5Xh_VThvnEqMx4G0ZxU_YC_pCgmETwWNQKyeMqLb9Afo_WSoi~kcK5mwaepLz96AHEmAzWJQblCNhundhnOIYTFLWoaYUC4n9MX44xrgMlKz7exfz7DI2GTrx7lCqKBxf0QZwlbmu0Af6B~4JfspG5cGoa1NXERkxQuDQEsy9T6oFDxYsAcfevZnYKp3JHLVfx1tILWQr9J3~gycS2kISUl8IeSnV8C5dPQ2Y9jDRPXgffagmbldx4dHuABdduYyF8kwcz4biG8C95PXTQtku1dEwP7kzr3YjIfIA38VaQQ7UUqZdP22OxAOB0vQOlaZw--.jpg
//media.inmobalia.com/imgV1/B8vEv5Xh_VThvnEqMx4G0ZxU_YC_pCgmETwWNQKyeMqLb9Afo_WSoi~kcK5mwaepLz96AHEmAzWJQblCNhundhnOIYTFLWoaYUC4n9MXtqY9E2ZnKd7~YAaJBdyofmufA9cJ2FBQtsbh~qkwEreZN0~r5Cs_E~Y7PW1BckNydbC8U4idHXzhC1IOuidKZmXHlmQkD_NNkURdPqyMjuQ3PtrPTBoWcZoxrlbhUt~hboasacx_ZBCchpyBs~zV~HePsUuz4FfFJnODFnn6oQBpfPgrQUH5rBzCy1c5XN2JKcTVo2mg~0LixjSB9RYuBUU_khc1xw--.jpg
//media.inmobalia.com/imgV1/B8vEv5Xh_VThvnEqMx4G0ZxU_YC_pCgmETwWNQKyeMqLb9Afo_WSoi~kcK5mwaepLz96AHEmAzWJQblCNhundhnOIYTFLWoaYUC4n9MXs6nFsvS2LfHPdv7cv4CG4ZXgdu9g_xWLPpbuFJL9GyS4enXlozxUGjnd0VlikvsIOj~Mvi50Ot_BycfvVQRLFH4fuQuhWjCHybuy5FAYCvy0ZZT3PWMtHkk~Qhikku2b6p1TTAvqOnzOHZlVNgmHlRf_Fe10S0mmoc1tqHrrkZrgr7g8J5tuQzpErn_LOwhA7au2YsJB9mliZk8fKUOR2Nih460F0w--.jpg
//media.inmobalia.com/imgV1/B8vEv5Xh_VThvnEqMx4G0ZxU_YC_pCgmETwWNQKyeMqLb9Afo_WSoi~kcK5mwaepLz96AHEmAzWJQblCNhundhnOIYTFLWoaYUC4n9MX5EoaQDT6fXsDkpgHoHVYnzq0d8b0ViS3vLdzVjzQ3eOWRRg1W6WzE7v0WBcadVWj~8~y~Gp54QjbBhzbTEbqhFSqD0wHkmSfrTZBi17ONAOPPHlj5dGhPzoDyJgc_0dTfy~vzRm2i29YBLFdBg83~rtD~ZUSCSxzD41zDV5DT2ehXam1EBoLcEPcdVnyA1x85cakHF6pGb~XC9fUJLBhcewPR_UDsg--.jpg
//media.inmobalia.com/imgV1/B8vEv5Xh_VThvnEqMx4G0ZxU_YC_pCgmETwWNQKyeMqLb9Afo_WSoi~kcK5mwaepLz96AHEmAzWJQblCNhundhnOIYTFLWoaYUC4n9MX6xfX5eslNJDjdgH_ikMw3Qo12w0Ah8wGJHAGCDaj4yMTEyrlRGF5jxp2CCn6svvjW6CvhfP7AsES3GDqCFa9SU5ryNXELut9eXy0ARHucmGdb8CldVmer9hjug9MowTokNGXAuXRs35KQtIoqn37XKHXtQ3L3_HVwmsdvgDsrSZ0320dm58bvYZ9w6qy_MrJ~GefMIcd6M77OY8wAwejKmqaRhZqpw--.jpg
//media.inmobalia.com/imgV1/B8vEv5Xh_VThvnEqMx4G0ZxU_YC_pCgmETwWNQKyeMqLb9Afo_WSoi~kcK5mwaepLz96AHEmAzWJQblCNhundhnOIYTFLWoaYUC4n9MX4482UgxJcMZna8ylrWjTHehyCDXlz~56HuF2GzWEfzb9~sn4KQCLtz_MChJ1QVn_7qWstD2CyK4lvpB~Es62pa1nFLYa_BPWsFSwblOflXWt24HMPzYRyuOY7poykpxcdpK7dpPTVZIPMIx1H4h_OGQHmNhDOr68lumC8Fe2FcTGZXG6FThnRkpRo~AGG~e_0CJBL1MdEut3j4IkIl~u4ggym5M8cg--.jpg
//media.inmobalia.com/imgV1/B8vEv5Xh_VThvnEqMx4G0ZxU_YC_pCgmETwWNQKyeMqLb9Afo_WSoi~kcK5mwaepLz96AHEmAzWJQblCNhundhnOIYTFLWoaYUC4n9MX60TF63PLctwy~q0fWYaPclbhDaTQc2Ka5VFFSRNTD7d7xHLbBi7JaTmRPupZ3KJjgl2WFK_LNW8oJX38bHn2kyfMbwEgJu3p8b0nzCbbt24lFbljbV_z73zsr5iqUfz70stCBUhX~9KZZ1FBqPBWmmLkYI15VnTBVL9PQoMwr2RLySC6DYiRdA7U9tg6OVugCte2r4RfilPirwSDiBivsLXxopnMSg--.jpg
//media.inmobalia.com/imgV1/B8vEv5Xh_VThvnEqMx4G0ZxU_YC_pCgmETwWNQKyeMqLb9Afo_WSoi~kcK5mwaepLz96AHEmAzWJQblCNhundhnOIYTFLWoaYUC4n9MX5ipWkm6RQICNB3gEzDAm2oYnH~v0sisaKaRDJfDldq2k_9SFBbsL34yNx_7xoIf0B7zyi5f5x6Q7nhmWBDbRRSyeMtBuHvuop3TaqiNieh9RGQpgkPqd8Kb~ljL3f7LVhWmDLeA5rnbzGkOa06WFwed3mq1dSp9eU5ZfuwnfBzYSpkVXarFnLOf0fpkHdxsZ_Wd2~NAtlZ55o5mI_WnqXVPjgboxuw--.jpg
//media.inmobalia.com/imgV1/B8vEv5Xh_VThvnEqMx4G0ZxU_YC_pCgmETwWNQKyeMqLb9Afo_WSoi~kcK5mwaepLz96AHEmAzWJQblCNhundhnOIYTFLWoaYUC4n9MX4vYky7uscX1JYj_~X5dQA2WTbHuBl2ZKv2VyYDRX33yy6DTiZJbiu5_01rwzuBCbA1uSTrWPlnFEou4NZAdo6MSvZxijJjJBUTRH~rpXSrhFZySsglt95LZCC0dz8eA4Ww8t4P2DTSlacjbMyWhwsTKolwF~v_KpfgfxJmg94OdKasilirx~J8MKVhjzc_YIWFSQE9c9YPC_vm3_rzUTCGEjomfEmA--.jpg
//media.inmobalia.com/imgV1/B8vEv5Xh_VThvnEqMx4G0ZxU_YC_pCgmETwWNQKyeMqLb9Afo_WSoi~kcK5mwaepLz96AHEmAzWJQblCNhundhnOIYTFLWoaYUC4n9MXsTFmzCTcJWK6qBnQhpdaeVDoHbjWWt8YtW7TWADR31saP6iTpAuU_2fmAjAFYyDZhSDMWk2GynbYOzeRo7m_7g5GwxqYoRyAl9BpBqlYdkcy~o4XoHRhuXnlWE_CRwSC_L3v~hGKfu~fjQkqW6uZGJBRlEdid2Envin3~FYXFE_0plqfAiQnvrbkTULBCkdvTICcj5yoEZEK3uFSOT4i1wU88LKPqA--.jpg
//media.inmobalia.com/imgV1/B8vEv5Xh_VThvnEqMx4G0ZxU_YC_pCgmETwWNQKyeMqLb9Afo_WSoi~kcK5mwaepLz96AHEmAzWJQblCNhundhnOIYTFLWoaYUC4n9MXs6OeLh4rfa7yw7frX22itV38YidKPLyc989_zhIfofDSBcFGerDAJWURPgDJ7lhRYtMWqZSegfqF5m8nH3~z43dNZYPFQbVKcYH3OPc_3WaHv7sKdcVjS_qM5lc48hXc_Fc22g~lCnweZ0pBb885Z195vczGVUSIevz3ojG4c~5vJlhXaJ13inxMA2t9wwf784K1K5nxdHwCO_tSOAm1b9e1Wqifmw--.jpg
//media.inmobalia.com/imgV1/B8vEv5Xh_VThvnEqMx4G0ZxU_YC_pCgmETwWNQKyeMqLb9Afo_WSoi~kcK5mwaepLz96AHEmAzWJQblCNhundhnOIYTFLWoaYUC4n9MX6xeAAW92PVQpTYiDhYLcw5gK~sFRm7jLJyhTst2Lbi8KDbDqDbisJjVE1Gn7zDONyoatEhK7M5USzkXNnx2gjuEB3v0~XNHX3yfH4ejQ~B4kbM_ot1YIoc_qt4dDT7sl4o7qk91~CEfKvbFdGDcycsRVchNK6uNyeK4xB4zA14D9DHUVH8B_c6kJBnWVxZAfnE00en4kFP5k~yyqrUYn2V_2RSxtjw--.jpg
Arboleda, Estepona
Villa
1.395.000 €
Modern villa in Arboleda, New Golden Mile in Estepona
Modern style villa situated in the gated community of Arboleda on Estepona's New Golden Mile, very close to the Atalaya Golf and Country Club.
Arboleda has an excellent location with direct access to the coastal motorway that connects in a few minutes to San Pedro Alcantara, Puerto Banus, Marbella and Estepona.
The villa is built on a plot of 660 square meters and has a constructed area of 336 square meters distributed in main floor and basement.
On the main floor there is an open plan living room with fully fitted kitchen, master bedroom and two guest bedrooms, all of them with access to the exterior.
In the basement there is a TV room, living area and an additional guest bedroom.
Outside the house has a private heated swimming pool, chill-out and barbecue area.
REFERENCE

208-01822P

bedrooms

4

bathrooms

4
built

336m²

plot

600m²
Video of Estepona Area
similar properties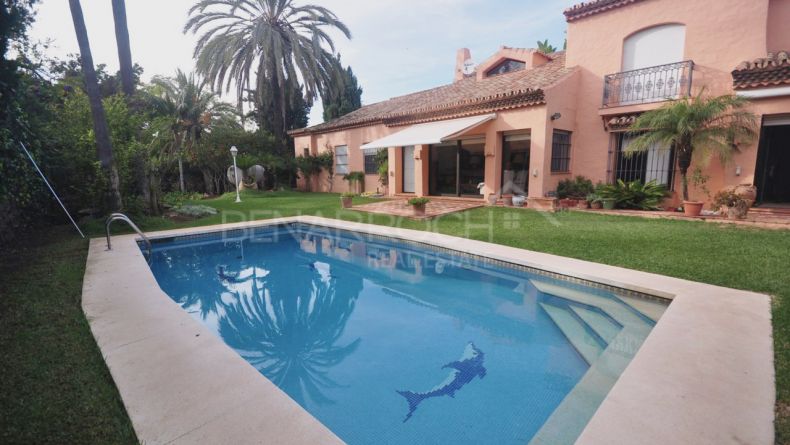 1.250.000 €

reduced from 1.450.000 €
Magnificent Mediterranean style family villa in the consolidated urbanization El Paraiso Barronal, situated in second line of the ...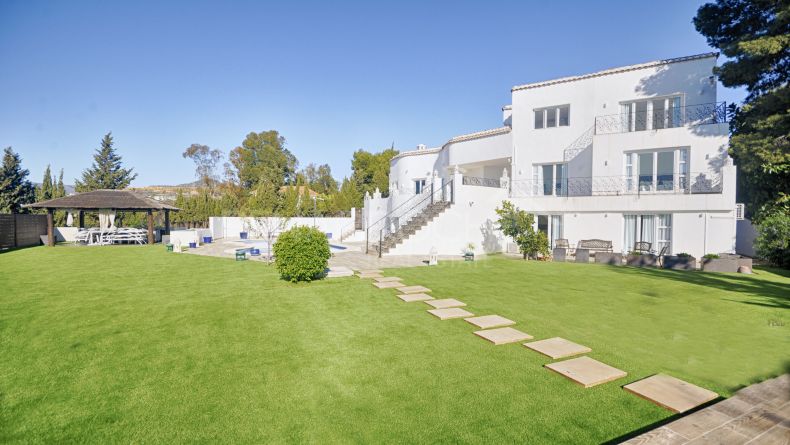 1.500.000 €

reduced from 1.700.000 €
Totally refurbished villa in Atalaya. Located in a very quiet area with panoramic views. Only a few minutes from Puerto Banus and ...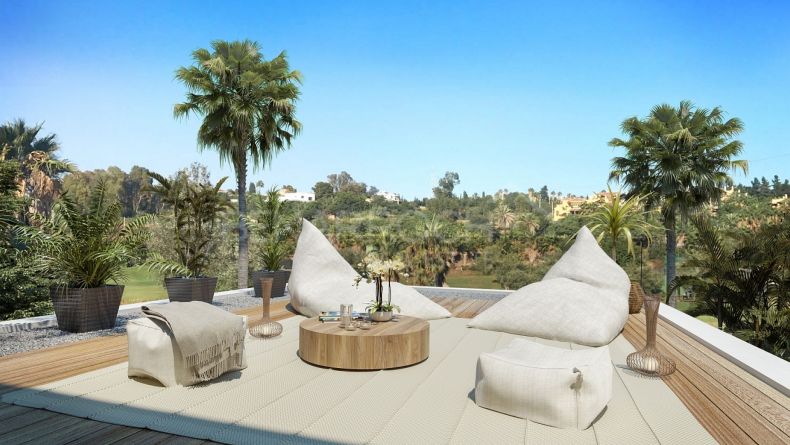 1.375.000 €
Modern avant-garde style villa located on The Sanctuary Villas, front line of the El Campanario golf course, on the New Golden ...