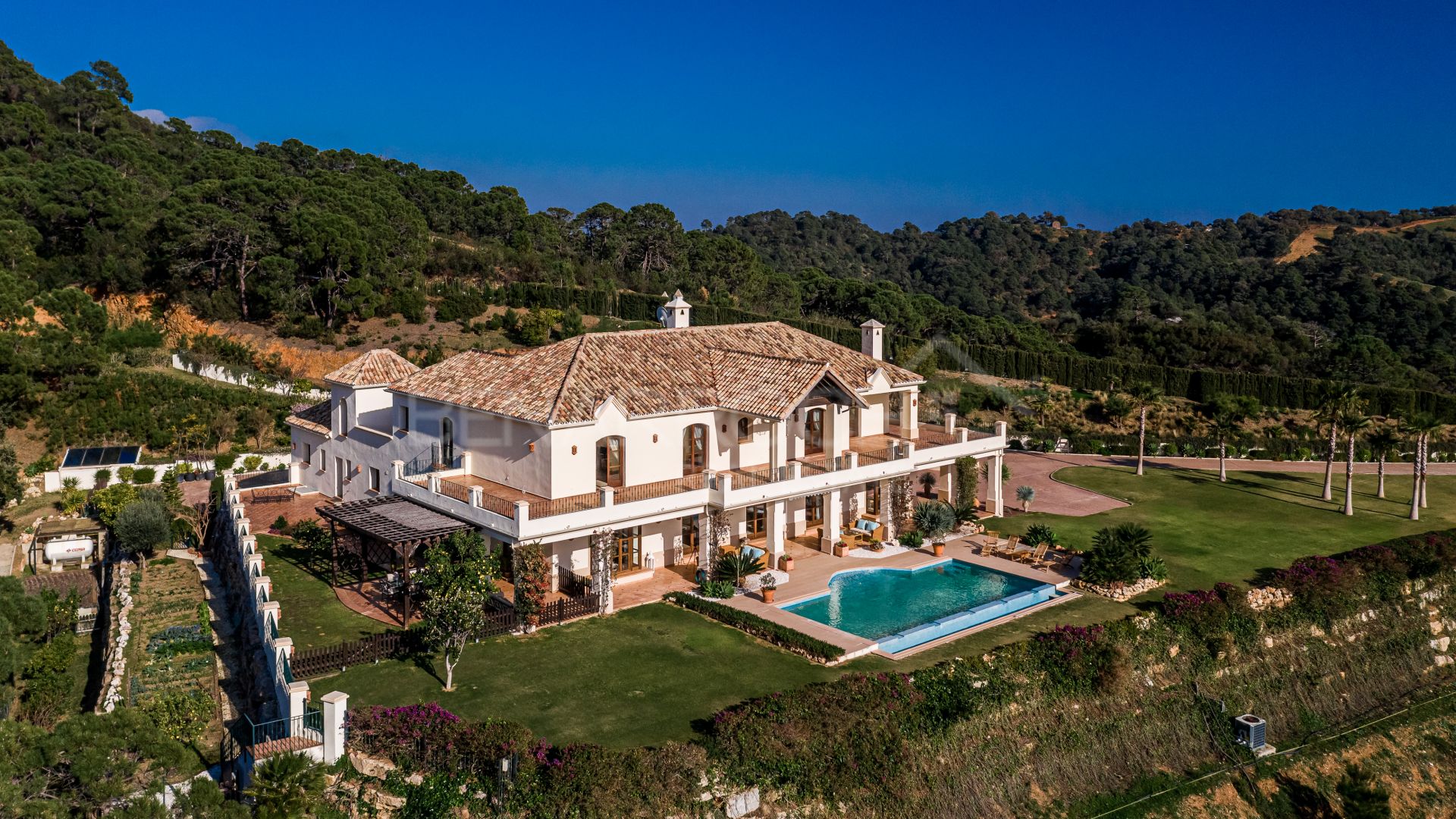 //media.inmobalia.com/imgV1/B8vEv5Xh_VThvnEqMx4G0ZxU_YC_pCgmETwWNQKyeMqLb9Afo_WSoi~kcK5mwaepLz96AHEmAzWJQblCNhundhnOIYTFLWoaYUC_WlfYvJnnq8ct8~1W4Gi~21oSpKy_1zMQMqNF8XDQiTESU0fH5D5iqQz87sDCD7ZG1ryh8J355YUppxwJBzLfD~0cLpRrJyjqH1i~BMGzKpjzmgISIHr~qHgg_cQNK7vR51WoNuKnsglOI13ofYuko76qZX92eybkcyh~P8~efEaF61igi6etLn3T~z6AR2O0ADeg0yr53Q5ZqMIIP5oD3nuWDDG_AWDMaw--.jpg
//media.inmobalia.com/imgV1/B8vEv5Xh_VThvnEqMx4G0ZxU_YC_pCgmETwWNQKyeMqLb9Afo_WSoi~kcK5mwaepLz96AHEmAzWJQblCNhundhnOIYTFLWoaYUC_WlfY5nIIluBwKPT_yKmJ8VIR_zRXG7Bw5T1tzg4P0e9gZ4LZq~PvMUqZ8to_SEc2cybePNOcGpuUTv9deabeLJHpePDHXVQWiiTS~Sa02AD8p1AE7ZG1k6_IFTxnHxp2LuYUbh0GugIKPUWvUBNQ0mSwqvhQ2Tc44qrvvLLJdCH0rOMIJQjhL5UWGirrAbVIVytNyxfIMBPjiyRinXi7kUek_1s6J7U64Q--.jpg
//media.inmobalia.com/imgV1/B8vEv5Xh_VThvnEqMx4G0ZxU_YC_pCgmETwWNQKyeMqLb9Afo_WSoi~kcK5mwaepLz96AHEmAzWJQblCNhundhnOIYTFLWoaYUC_WlfY7qyvH3GWa3hpiQ~X4TR_VMq9UR46~VGEfhRmywqEP3zGxOCxsSXnGDJ~N0Id7OSAY0UmrFWm14uaUa3Xz3tVLaKY9kHoWeOCI33h6Kx3a4FDrxU4okKqyP~DW3SWb_t1OpQIAGr4GzqxEBwAPiQlyoINKC_B_ZpEPfk3mpRKSII66GiHyFSCtbQUjoJmUVheZOmj2aBo~q7DwTvAI2Vtk5tcwliQqQ--.jpg
//media.inmobalia.com/imgV1/B8vEv5Xh_VThvnEqMx4G0ZxU_YC_pCgmETwWNQKyeMqLb9Afo_WSoi~kcK5mwaepLz96AHEmAzWJQblCNhundhnOIYTFLWoaYUC_WlfY6JaUQIf9V6yXQAJHsacLX5rZaQZOYznNaaoTpoxYEkZ~MUCZZfmaoQWweYgdDHLozrZU8Se5iUeRBl4Ihb5FleaoNj_Rd9xK8WxcdoBUN8OQUxOAxE03WpE2_JdmBMuYGrcMzk2_mTEjOiwOsOlcnL_UgbkDG35Ourh~5EKqxkReyN6S_yfxOcmG5Dcin6NvtqHAniIw30Ix4U5mE3YKc7BRPUOg~g--.jpg
//media.inmobalia.com/imgV1/B8vEv5Xh_VThvnEqMx4G0ZxU_YC_pCgmETwWNQKyeMqLb9Afo_WSoi~kcK5mwaepLz96AHEmAzWJQblCNhundhnOIYTFLWoaYUC_WlfYuyrA~ZpCyP~XydtESEfB3omEHLOna8d_FmPUhLNz6hbWftTFWWtPXzc2UdW7cRsrnOqrXGzzvXSrJAdcO1VDSFviFnxU2spebWNy93wXhEtEUNraEIQC1a3kHO3YVwZnJJ17ZsNjqOVKdqvuSAdHz8qVMC187shpTVXnsgvOGNB4YhiGP6KH9tS_sPzFrPB0MXldX6qioyY76mKHs3a7nhRBp1RVPw--.jpg
//media.inmobalia.com/imgV1/B8vEv5Xh_VThvnEqMx4G0ZxU_YC_pCgmETwWNQKyeMqLb9Afo_WSoi~kcK5mwaepLz96AHEmAzWJQblCNhundhnOIYTFLWoaYUC_WlfYuMscRWeAMZdS0sszplQZc~oFNADJAt14LSrB7Z~BO_OYFEnijK8TQOn49CY4EnPKsnn0nJ4Elj8SpXzvxrfASfEZqoMfFPwDebcQtAuS4oQMB9u4IHWkgcbAj8luWmcHLh0r8sZJzPRjTDdYzfcukPNjhGleVQ7TNdE7KfkHPHI6F54oQ2pebOBB5p4UgpnPVZIL~k45k_LwbEjofrnzl4UWVMhe0Q--.jpg
//media.inmobalia.com/imgV1/B8vEv5Xh_VThvnEqMx4G0ZxU_YC_pCgmETwWNQKyeMqLb9Afo_WSoi~kcK5mwaepLz96AHEmAzWJQblCNhundhnOIYTFLWoaYUC_WlfY7JHRcej_WqfN5l2TKsrbR_c0UQE05BwWfSVwwn3S_koM0fv_pjqrw34GQBVlZB6FaXP8tnfrqu05KEa2VlozdnllFUNCltLopCYOB2P5p9Z7NOOllf~iy0CAI9IdxcYnqKmm_3geLEgzsDam~zBOl1nBXWiVzAotUGc2~EQ_~~LLqTJJ6mP4GDV2Te3RSCsVv5toCMFG51vSICdbD8~jxyvPtWv4iA--.jpg
//media.inmobalia.com/imgV1/B8vEv5Xh_VThvnEqMx4G0ZxU_YC_pCgmETwWNQKyeMqLb9Afo_WSoi~kcK5mwaepLz96AHEmAzWJQblCNhundhnOIYTFLWoaYUC_WlfY69iRRxiAauisRXy9vAtFSIfUtjy0jRuLtiQByXjHDKiV5Jm~xSqFzOL572t0C5eLXYG3Ot677qliClJwyKo3roMI8_Ws0ZoNf_DlXhteCIAKw~CiDjPfhciqrQyBoTBN7rjnyu8IcSIku12pJLE_bJSfdcKD3lVgUjZp0VOcahauYBBHYrIk3IrAn~HNc2p~9_IKzBTreIDz2bmBykQNm5Mntmv4Vg--.jpg
//media.inmobalia.com/imgV1/B8vEv5Xh_VThvnEqMx4G0ZxU_YC_pCgmETwWNQKyeMqLb9Afo_WSoi~kcK5mwaepLz96AHEmAzWJQblCNhundhnOIYTFLWoaYUC_WlfYvUoN_JaxlIFPReSlhRmeuqfgHH08zTyyeGqQQ8C6yCuLybDgjLYcm20Gin32_6FPzQO9sVclxGQisSXFhxu3A1fozUEDzxFdvyjkCfZou_U2Xm8KfFWSG0yc2rYAxb7T8mCJFTIisvYcmnl_j_t8Im4LzX6mkEwnTmYET54_i_6Hkkg4A8QbtqYBlq6iPXmo1~Bn6~Qu9D2ntLHgexRDvzjszObBAw--.jpg
//media.inmobalia.com/imgV1/B8vEv5Xh_VThvnEqMx4G0ZxU_YC_pCgmETwWNQKyeMqLb9Afo_WSoi~kcK5mwaepLz96AHEmAzWJQblCNhundhnOIYTFLWoaYUC_WlfY6JFFqK1uC3kP7sQQWsaPXxaOCpJ9xKzpv_4ixx5U9PQLMmFkzSMTh05I0g9jMBYWkkmwjN9Xa0Lv98s~ZApYzmoduxb900XpU22zW8aDnGmfI767~xaVBQvrZxegKWwh46xR6RsPGa4e9MwmwGD730BGeZteJJ7Rqmi2AUL8XCE8~FNHQalgXIgtzJxBznIIf6qxe1Fs2prO_2f4aQ03SWwtRZ~j3Q--.jpg
//media.inmobalia.com/imgV1/B8vEv5Xh_VThvnEqMx4G0ZxU_YC_pCgmETwWNQKyeMqLb9Afo_WSoi~kcK5mwaepLz96AHEmAzWJQblCNhundhnOIYTFLWoaYUC_WlfYujaV20J~F36AXvel3CpwOraugkrMEAVak1jqkCwMIuYUbyN~~Lf6KmOvTS9~xoGyJf0ge5Q8sSusebOYQtUd2nVSoGB_AkEDeaSEGOgx1Mqsw3x7v6hGN_oPNgzzCAvGCfAp~su_KB2g2jcHkJvn3U_8CjRJdUi6mrLpZO2ZS9vVevx5drAsUU3cCNtW4puiN7bAPCXIfu~gOvDoj8CQsdkQIXuQSQ--.jpg
//media.inmobalia.com/imgV1/B8vEv5Xh_VThvnEqMx4G0ZxU_YC_pCgmETwWNQKyeMqLb9Afo_WSoi~kcK5mwaepLz96AHEmAzWJQblCNhundhnOIYTFLWoaYUC_WlfY5nIDtuNq3A07b_zRlZOe_6gnMBRWeJrkfKAuX5MgItu0TWkqnnInjb1BSKeu46lGMCDx7AP6JoK9n43ukFQrwgDTT105xqYV_EqbJJ7XGRETRcVR1KO8UR9fv5MCwEZ4zGewP_jzxm2y4faGaFhcRE95qDt~CpxkgQ3bNpwGP1_Jis4FAqegKKHqmfN8143hgKXQrogg6zfohSDIXiMwmYe28Xb~Vg--.jpg
//media.inmobalia.com/imgV1/B8vEv5Xh_VThvnEqMx4G0ZxU_YC_pCgmETwWNQKyeMqLb9Afo_WSoi~kcK5mwaepLz96AHEmAzWJQblCNhundhnOIYTFLWoaYUC_WlfY5nNiB3E5pmvIjA7hwAOKN7BJhSqCOxC7O6QuX4yeOyDIyQOmx98gNqXYeDz4CfANancwTlffzNDm2yoXk0X2OpniTQTIztJDNiS~j9upSOEeSkKNo3XGG~UbATbj3dKIbK~2QFstbq59U9md6hWkMts1haJqiqwa~CvtemU~xxJIEab~crZSz0ZSgBYI2uFibiWfT4UpVlCO5kEti5UIB2c2nSwJ7w--.jpg
//media.inmobalia.com/imgV1/B8vEv5Xh_VThvnEqMx4G0ZxU_YC_pCgmETwWNQKyeMqLb9Afo_WSoi~kcK5mwaepLz96AHEmAzWJQblCNhundhnOIYTFLWoaYUC_WlfY76tpYxPj~4CB~DzS_TbxVlulzy~hkdREplTZP3a4fne5Z2J2sLy2IDph9FHkXPGYcaZVvo8iWwgbm5uYOODI9NtB8BQlRLM6yxB0gc_XQlzDIzlWBFYD0sANi200UgSeSsM3XxoIyk9DErbJ1K1Cy8hE_BGbebICe1SzFMVw9yYs~5bnnlpbq7aI_dkLHANiZpE5GUZ489vIKgQ2oMkwxVTAS7Y9cg--.jpg
//media.inmobalia.com/imgV1/B8vEv5Xh_VThvnEqMx4G0ZxU_YC_pCgmETwWNQKyeMqLb9Afo_WSoi~kcK5mwaepLz96AHEmAzWJQblCNhundhnOIYTFLWoaYUC_WlfYv9Zu3rdGXYWr3soEDkgxAoaIdQRVRuyhb_aqQ7fREIGjpskb2GS7ATzdKilqEMghE1yocmZSV8JGtAL8oWlti2AehEIIcmsbkkb3frefTtREVDScFDyMgQG9_Su5luFNms19mivZhElGsKQnEvJ0PuJXM6TW92eht5lmTewsEiTgT6DYmUjdwcvtdAf_44EFu2AlEoss3~ApsEdLLDJGkjxco5j8pw--.jpg
//media.inmobalia.com/imgV1/B8vEv5Xh_VThvnEqMx4G0ZxU_YC_pCgmETwWNQKyeMqLb9Afo_WSoi~kcK5mwaepLz96AHEmAzWJQblCNhundhnOIYTFLWoaYUC_WlfY6MnT4u~zO94cDsbaow0HeazvNsqWsL3u1t3ik7UZt1J21rd0QvaLM2vDiaSGF64ps0LDhFnn7TP~Uknw9xNxcgjnlWPoBg8RnhogVRFjlCKijzwAoz0v65g9dxA9tXLNNQDRF3wItxVXau4nfAIISIEs9_wjHNHx26Q2HzuQsyWHBsR2hN2Q_tnKSLx4z1PROb9nKc1PqXxkeISk9B7aovum~9ecgg--.jpg
//media.inmobalia.com/imgV1/B8vEv5Xh_VThvnEqMx4G0ZxU_YC_pCgmETwWNQKyeMqLb9Afo_WSoi~kcK5mwaepLz96AHEmAzWJQblCNhundhnOIYTFLWoaYUC_WlfY6sJi0KxRTX2BtKx9pJFpT66mECvqB3A7tQ1exJJtRBZ3rMpacPP6gXEwmxQt_4rKMYrd8U48uzA1~eq9gjUQNyIgE7qKleA1LMq0duvPEgL3NKQXybWgA5WSxQKsNxgdB~BO95MGDbWOL_cLU4aq3MQ8oaskPGsq8B1Ips_ucC5cofWXOWXVnOQjgVyWDAGbkPc6_CdM0ILCPaI5iYinWEjNP4LHsQ--.jpg
//media.inmobalia.com/imgV1/B8vEv5Xh_VThvnEqMx4G0ZxU_YC_pCgmETwWNQKyeMqLb9Afo_WSoi~kcK5mwaepLz96AHEmAzWJQblCNhundhnOIYTFLWoaYUC_WlfY6eLeDxHL_B9m4uYSPxj6pkNR7GTtX8WcX3k29TCCzFdHewRG0gb2rj_ckFW0to5IsuK3tiisLlPg2LELnNVlOIkvFJC3qlG_dK0tLU7250Sv91QFCwi9FKHdAKFXRoROGmQOx6LHy7g_0s5pES_WOnqQE5BcFJNBqqARSYlJvUj4hAUYoXTiVwmeCuYYPVCQ_bIbCRynM7pGq8Gaqq769nE8zWQNLQ--.jpg
//media.inmobalia.com/imgV1/B8vEv5Xh_VThvnEqMx4G0ZxU_YC_pCgmETwWNQKyeMqLb9Afo_WSoi~kcK5mwaepLz96AHEmAzWJQblCNhundhnOIYTFLWoaYUC_WlfY50G4gxxJNur4fUvOjlr93AGJQKxjt_3ObRRAu4Qf9sw4YS7E_Qn~1m0ZyTA5teOpG7Gw5s4TM1wIxWVS52AadXEBvC_14Cb76e7xrrKX3hzsk6kdMtsdv4tXG9IjB1ENuooCLrCKgnm9xh8tQ4VTlEH0qIvneyP5eZCvdpJhsTTOE8ECd_bGLJeS~vPhXuuZOxBucpg3wwkAXq484CsnoWIFPI_3aw--.jpg
//media.inmobalia.com/imgV1/B8vEv5Xh_VThvnEqMx4G0ZxU_YC_pCgmETwWNQKyeMqLb9Afo_WSoi~kcK5mwaepLz96AHEmAzWJQblCNhundhnOIYTFLWoaYUC_WlfY6pKy44INRAiGZ2pCUdduxX2dhb6csWobnfwhTXg4X4eAml4BHbWByIF3ZrAtnmk9kg_gJfn0ekoQB2nqsYn6yqizcpJH9Ya2_vBr__DMFaMpfWKh9iZYzBl4m0QJmZeZHD_IGkVK6iG0~moPycgbVjXggxYHQvQAz7YjeNRkwfyMqDsuA_s0_JOO0Yva~h72uh27rWb1Yuggl2hpwY6HDRjv3JFIzw--.jpg
//media.inmobalia.com/imgV1/B8vEv5Xh_VThvnEqMx4G0ZxU_YC_pCgmETwWNQKyeMqLb9Afo_WSoi~kcK5mwaepLz96AHEmAzWJQblCNhundhnOIYTFLWoaYUC_WlfYuykSo0ZpNkvDzIqYA2Fp_kDnQ1K45susPKd1nvxrImjQbHy6h~LK45qBtoARICGXpBufBGP6P7itXwA9xHyTmJV5RIyWmNqQOjQdp1PBKTrFAeH40Tnx__oxkq97diC0G4X2EI7D9mE_1__1xJPuJVxRrv0iys_BmtjtCFLqNGzlD8fvJEqtkYdM4bAyTpoBdwxWDtNQGCbIKnegMz_jz79rHetNTg--.jpg
//media.inmobalia.com/imgV1/B8vEv5Xh_VThvnEqMx4G0ZxU_YC_pCgmETwWNQKyeMqLb9Afo_WSoi~kcK5mwaepLz96AHEmAzWJQblCNhundhnOIYTFLWoaYUC_WlfY7JNdPE9M_nBpbcelpXGMqbE2vdXnD6J_ZnvRzG5_Pv0zI8nu5E55zrI5aoycxcYaNa3D~Zw87tJq10XlUJmfCqEBSbifxdxaZektkkBNA9QVUsdLVkeFhn3SQRuqoyPSVmxiw6zc3aKQq5T0VsTwbJkMFP_RPK4v~G1BUyv~nkWJ0Vf0uBKnwzU1iRBRf_iOujwIDeBic9ZC3MLbXdZaqY2w~67nyA--.jpg
//media.inmobalia.com/imgV1/B8vEv5Xh_VThvnEqMx4G0ZxU_YC_pCgmETwWNQKyeMqLb9Afo_WSoi~kcK5mwaepLz96AHEmAzWJQblCNhundhnOIYTFLWoaYUC_WlfY64_6mrXRI3m1j6Rk9mICkpzB1Fac4dLixnE_VIioci_1_hETRJGaSFFeDl3v2artt26i9RVr9IYSaGJgHzFZ9xCztjxjzB4oal3CM_T8CZbtS28GCTVqt2IKK0j1uEHS7i4TgRIzh5Bzmj7TZXJiUhJLvsH9W1itICCyskZ5n046hzONHTzO9_NkPw32noGxBkQjD0~V_7KmWBfuIDGA6UGD6hcHvA--.jpg
//media.inmobalia.com/imgV1/B8vEv5Xh_VThvnEqMx4G0ZxU_YC_pCgmETwWNQKyeMqLb9Afo_WSoi~kcK5mwaepLz96AHEmAzWJQblCNhundhnOIYTFLWoaYUC_WlfY64~onNyb2EDiLqYEFAiJOXIUSPNwtwxLfmbiHbJYC_wZly3_z_K9vjMLqBwlGU5kfjZxvCt4oN0VCokZZLKqB6ciT6Qu~nt0zOnemDyNs9lkW2HhMbM15K3J8WC1UzpoTQhFuCRV~ZvzhPJTly0yrkNlG6LW1UULZF7RD8ylvDq8IMlg_6bc6zbbgeKNhvydAe5cANatq7mw4jOEwBSQnr4g1NTOyQ--.jpg
//media.inmobalia.com/imgV1/B8vEv5Xh_VThvnEqMx4G0ZxU_YC_pCgmETwWNQKyeMqLb9Afo_WSoi~kcK5mwaepLz96AHEmAzWJQblCNhundhnOIYTFLWoaYUC_WlfY6bC2PAk4JEGRu9c0e2CXajYEMzJk_l2TZ2ntJmim64j~Q6MXQWEY~yOVO31Y7mrHv3GPGPqM9kVaxrxzwI9bgaUfMhzCtGWY70_01JAtf0jhh6Lh0Ui1zF3o7ttitaEY~~5zM01ODhfuflDMzqyV0EcycjCoSMBTN~uO714B1nn4j7rD6P4IyfAD9LAlnTi1r1pj1qHV81YPrN6P~JxDbkXi21L6lA--.jpg
//media.inmobalia.com/imgV1/B8vEv5Xh_VThvnEqMx4G0ZxU_YC_pCgmETwWNQKyeMqLb9Afo_WSoi~kcK5mwaepLz96AHEmAzWJQblCNhundhnOIYTFLWoaYUC_WlfYumUcC9tu2REvur92t8O3gVYBKHxnKu7prsDhYsUghht0cDQeieKiIp7ZUL5n7ESJPx4Hd2Ap_cNgRkBamsX7QHdbIDO0~G~wPsqbF_IUW51o7e6Cek0Ie4KltHrZVNyUNZVzLjfTMtkM5~mNg5ltht583gaFW9COwamfb~bSTR15darlmCNhnM1txiHs7YsJW2jGbIej~0xBVonK8PMpeyiwHkCatQ--.jpg
//media.inmobalia.com/imgV1/B8vEv5Xh_VThvnEqMx4G0ZxU_YC_pCgmETwWNQKyeMqLb9Afo_WSoi~kcK5mwaepLz96AHEmAzWJQblCNhundhnOIYTFLWoaYUC_WlfY69lcM~xf8RvkNnMISzrdk~hBpiUJqqXfSTUF5OPVB5FgxNvCwM9DV9wUsRhMh4wSS2gg2x58Fe7jbY2ViVBO0k2aIfz79_lTYvu43fPoTZm0W6Hfd1OVN3PmBJCMZ4plqSrC7ikCrvtL0EDNux9zfljDLvNDrORfeHjRXMQCfBzh12LUGz_plzL~iBhfLCHVRL8DscYyfBXNst1xTwI0W7PuXipiJg--.jpg
//media.inmobalia.com/imgV1/B8vEv5Xh_VThvnEqMx4G0ZxU_YC_pCgmETwWNQKyeMqLb9Afo_WSoi~kcK5mwaepLz96AHEmAzWJQblCNhundhnOIYTFLWoaYUC_WlfY5nNqlVgiRpq_Tlzwq30PHKuM2x9Xbw4jizZr3l4DIIk9oaCCglr6lseDJuEWYzIfA5ceJO3CgHyzRc6NXWmZ_7x~EMcc8hppbFJCWeJBKGzr9Zn0HNmZWlQkYvfbVOEGztLFKQT7hfwiZmscHA4KVG21~2bW6m30CKsLTKtoSe2rFAvM8hNx_9wwctwLOVT5OkMwcUME2iuY0eEHYjswCgMKiFapgA--.jpg
//media.inmobalia.com/imgV1/B8vEv5Xh_VThvnEqMx4G0ZxU_YC_pCgmETwWNQKyeMqLb9Afo_WSoi~kcK5mwaepLz96AHEmAzWJQblCNhundhnOIYTFLWoaYUC_WlfY6bQyMq3tdTnpFp6gl0NpWh~4Z8kRXYiIOYyVd8chbq1FJQZ7ztXD3ivZGsGMeMBYMHSnlRd8vrM1mBmp92MCE87jpKCYzH1xgaft60IL93DrstTzMZ05fiD6WE~8L4OmK0uxo~0Fn7F71dzNr1P0vOmN2uIf8dqeg1K3Rl_xwx9DwxyyV4aheMsPzC0gziOsyrfn_NPpMpZplKBoWiG7wFsdLWG4XQ--.jpg
//media.inmobalia.com/imgV1/B8vEv5Xh_VThvnEqMx4G0ZxU_YC_pCgmETwWNQKyeMqLb9Afo_WSoi~kcK5mwaepLz96AHEmAzWJQblCNhundhnOIYTFLWoaYUC_WlfY69kIWZAU63pDSlHoeZifBwoHnoj9BJkPdMZo~JsPOuJ3uAunHWLxZoR1QFdyU63oBoGX9tiDqjAQov7zFJdqWjfXTVP~JSQvhKn4aqzlqDs5IpNVu0psP0cdQt3ISB6ecb0tSPRaO5sjM8eVK6ix3dnTnRxzKEmVJQvmSesPV7X11xCY~e9VUM7VFWc0nLN4AaPaicpXqV3bUM_7R_CeXKI8nfZuYA--.jpg
Altos de Estepona, Estepona
Villa
4.900.000 €
Villa for sale in Altos de Estepona, Estepona
Incredible Villa situated in the upper area of Estepona, between Marbella West and Estepona town centre. The most famous towns of the Costa del Sol only fifteen minutes away.
With 99.660 sqm of plot and 983 sqm built, this villa has 6 spacious bedrooms, five of them with their own en-suite bathrooms; and 3 guest toilets. This villa is built on an elevated plot, with exquisite and carefully chosen materials. Facing southwest, this villa offers beautiful panoramic views of both the coast and the mountains.
On the main floor, we find a large hall with high ceilings. The living room, with three different atmospheres, two of them with fireplace, and an office-library area. Next, the dining room, with large windows to enjoy an exquisite meal with equally exquisite views. The kitchen, in English style, is custom designed in solid wood, equipped with top of the range appliances. Next to it, there is a fully equipped laundry room. All the rooms on this floor are built around an interior patio, giving this villa incredible natural light.
This patio gives access to a private flat, independent from the rest of the house. It has a modern style kitchen, a loft-style living-dining room and two bedrooms with their respective en-suite bathrooms.
On the upper floor, we find first of all an exit to a small balcony overlooking the inner courtyard. Then, on one side, there are two spacious bedrooms, carefully furnished, with built-in wardrobes, their own en-suite bathrooms, and several direct accesses to the main terrace. On the other side, we have the master bedroom, with a large dressing room as soon as you enter, and many built-in wardrobes. It has an en-suite bathroom with a large shower and bathtub, as well as a small balcony.
As in the previous rooms, multiple accesses to the main terrace, which runs almost the entire perimeter of the upper floor, giving incredible views from anywhere in the house.
In the basement, there is a toilet; a room, currently used as a storage room, and a multifunctional room, currently being a gym and leisure area. Not forgetting the garage for up to 5 cars.
Finally, in the outdoor areas, we find wonders. An incredible pergola, very pleasant for meals for numerous guests. The gardens, very well kept and planned, and a vegetable garden with organic vegetables and fruit trees of different species. Not to mention the salt water infinity pool and the multiple relaxation area.
Other features of the property include underfloor heating throughout the house, its own water well, solar panels, emergency generator and a sophisticated perimeter alarm system.
REFERENCE

208-01841P

bedrooms

6

bathrooms

5
built

983m²

plot

99.660m²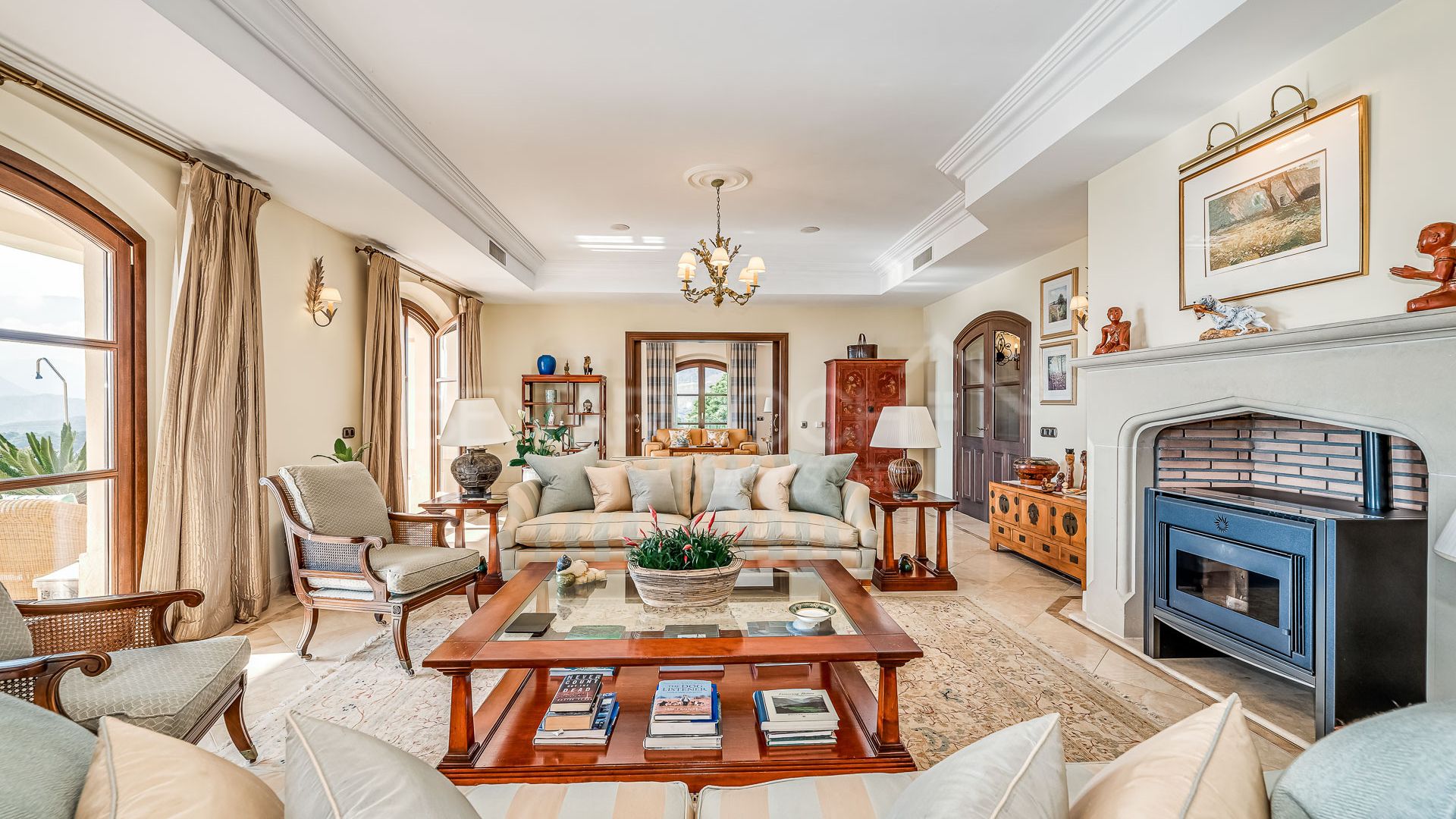 Video
Video of Estepona Area
similar properties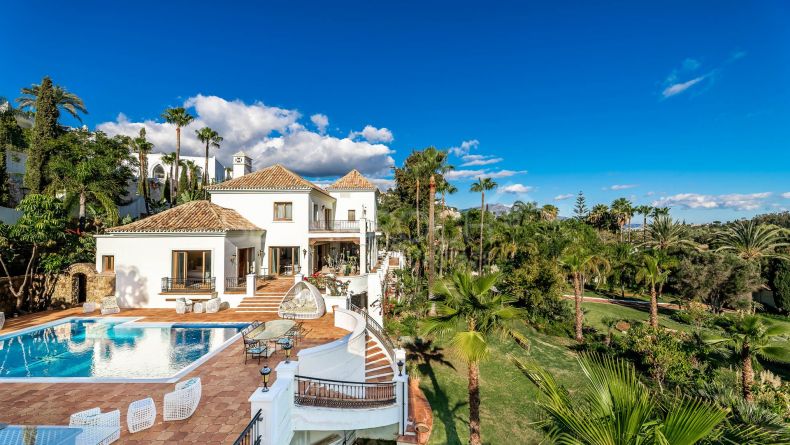 8.990.000 €

reduced from 9.490.000 €
Luxury Mediterranean style villa situated in El Paraiso Alto, Benahavis, surrounded by golf courses.The property consists of two ...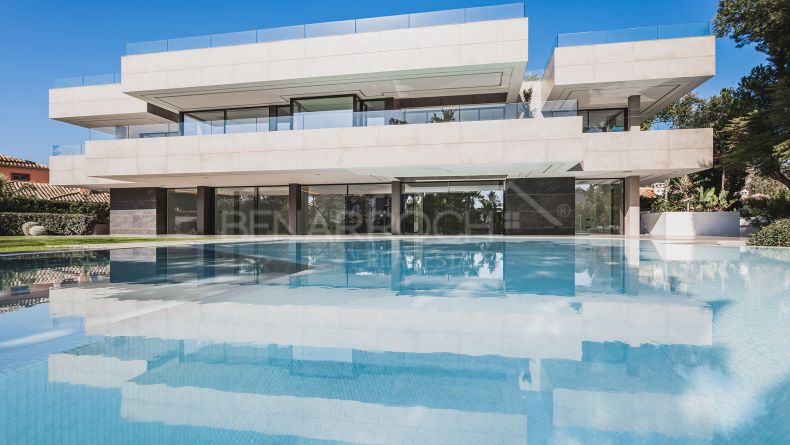 5.800.000 €
Modern contemporary style villa situated in the urbanization Casasola in the New Golden Mile of Estepona, just a few minutes from ...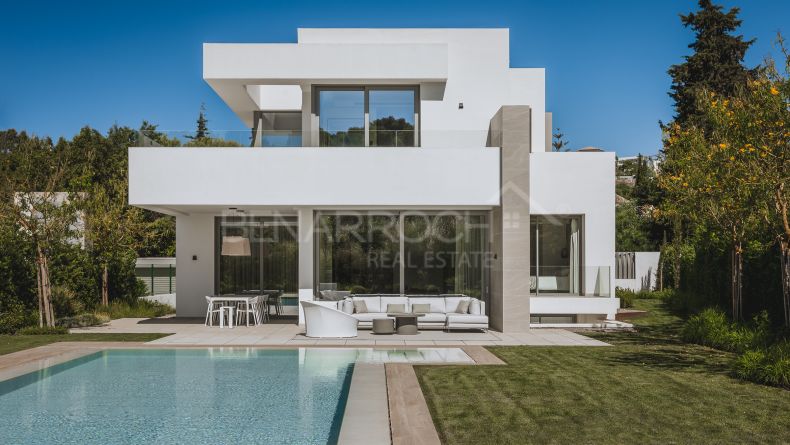 2.775.000 €
Villa located in the New Golden Mile, in El Paraiso, very close to several golf courses, where tranquillity and calm reign, ...