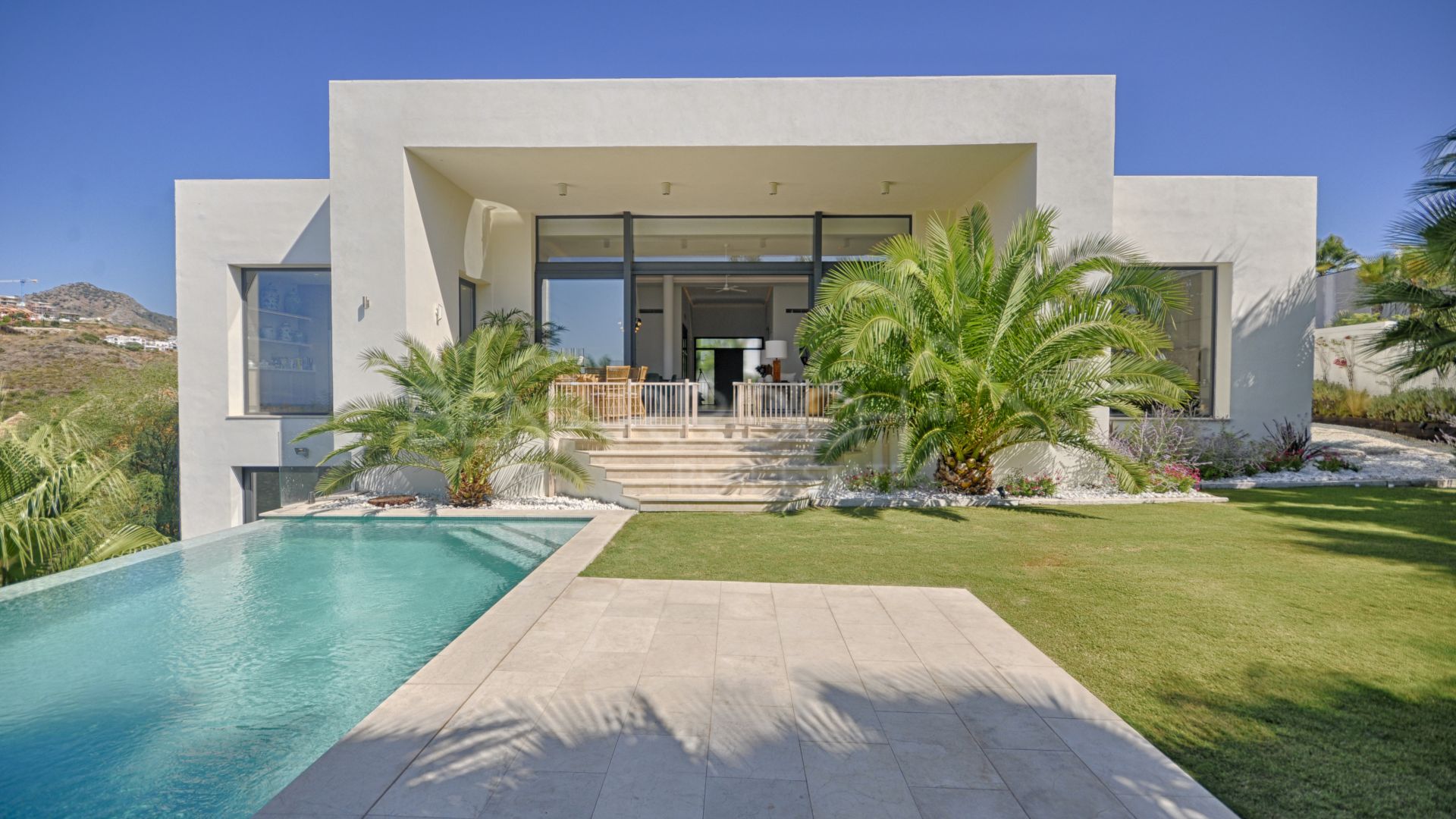 //media.inmobalia.com/imgV1/B8vEv5Xh_VThvnEqMx4G0ZxU_YC_pCgmETwWNQKyeMqLb9Afo_WSoi~kcK5mwaepLz96AHEmAzWJQblCNhundhnOIYTFLWoaYU1RfmHxTVntSiu~jXSBEXecBPZjL_ybu7ISP_zM5Y77fpK7fOvaJ5mkRaYLv0Wvk9ESlDOSZGSGE38SZAi3fZ8gw7zN96tlGbUEBgnxJ3JtiZGvU4ZvQZoNk8HlhTiHLNq3Mm0~YaB6RdYkEDLwgc0VISyhZqQ7vbUcUyoYYuLr5i6pLu2G5JFfqfTvbYqtOYnVCEdG6V9iB9oj7wQkrBgXx7wKnLmcMEfR~g--.jpg
//media.inmobalia.com/imgV1/B8vEv5Xh_VThvnEqMx4G0ZxU_YC_pCgmETwWNQKyeMqLb9Afo_WSoi~kcK5mwaepLz96AHEmAzWJQblCNhundhnOIYTFLWoaYU1RfmHxEB1xANjO9sbULBwWWXn28JJ7WD9AHg5X2cFffn7WOCMXSE_beqvmfQVBkmLWA~8TXYA21PSXrpS5mrt1f2H3pZHZPyJG0HQym9mzLaVWOW7C3jeAk_J2gcf90P921f_QQXi2UcU3EKhObEIQiqlswWbAvzlEX4FYclF8A91iTrD2LWy7_s8fJ2iNiLGgK5wLIfKC_UBkwpg2onDaK0l0tLaUB_kqLg--.jpg
//media.inmobalia.com/imgV1/B8vEv5Xh_VThvnEqMx4G0ZxU_YC_pCgmETwWNQKyeMqLb9Afo_WSoi~kcK5mwaepLz96AHEmAzWJQblCNhundhnOIYTFLWoaYU1RfmHxThvO2Od8cBLBJv4taAYqh_9garWnHPisJMSzWapx3M~Ta4JUafO9iFoeuXvYSV8TT62K56zJTohZWa_1oeD9tkMXjoSRyJT5bpm8b1DMSDvyfFRaMdOatLHiJ__iAJ4DI5YGc4acpbd3_CWYY7px7jCkzTNPPVjrw7iJRGUBT9gVePuaU8yQpe2NW2Qvo4wy6q6C83mKfMiYXgVxqAp3RRticrAFkg--.jpg
//media.inmobalia.com/imgV1/B8vEv5Xh_VThvnEqMx4G0ZxU_YC_pCgmETwWNQKyeMqLb9Afo_WSoi~kcK5mwaepLz96AHEmAzWJQblCNhundhnOIYTFLWoaYU1RfmHxG95oxdmWeec~MLa~AZVU2LgYDcePd8bsBY9e8ueVQy87eSG~mm6dh7HaI7MJQdKF8vaiqOKK60yNP33ibJu4yPqxR4W3RRtesNE2x1ZoSuhmKPDXPDWjioi4ROGjU~Eu5ueVIxQYMx519lvJVyu__hkcgoGW9J4bm0_RV6UwMIwE62P_DHEdJqEKjOjwTqtLHXr9yQ8OET7mTFuunE2li3mZH7ganw--.jpg
//media.inmobalia.com/imgV1/B8vEv5Xh_VThvnEqMx4G0ZxU_YC_pCgmETwWNQKyeMqLb9Afo_WSoi~kcK5mwaepLz96AHEmAzWJQblCNhundhnOIYTFLWoaYU1RfmHxGW9LPA7IoiM~Koq1ldFtU06KCIGEm_rlV8840phCT3e36NZeNHVgMZzyaUOhmX6_~CmwRSz~mjbqrdgPZPlN7Q4779B_5vqDY_oCygLEhUVXqhOTWHt2eQnTlDuV6qqsl593bxpu~6ITtCYJoOtNLGCqEnLTbgwpkgZhBHaYBnGICBYsT1RgGGT_7We2q2zFrsB1xgvuMAg0bpaNpu_4E~0cD5GHdg--.jpg
//media.inmobalia.com/imgV1/B8vEv5Xh_VThvnEqMx4G0ZxU_YC_pCgmETwWNQKyeMqLb9Afo_WSoi~kcK5mwaepLz96AHEmAzWJQblCNhundhnOIYTFLWoaYU1RfmHxHLbIVQyXPFeNeSGUfVEPeRX8IVaXSBF_dxbxQcUHf4cJB34zlJlGXHOwVMxfSlhFlnq79zxSZsj1JYXnEC3JTO50QG_8AdZj9eQwlePoh9A2MhCOYb9cAddjDop3fHS641jFA8eXy5AQijUBdr1wRBRD_3ooWosEJXaQtXU8Ihz1EoXaNCmpNdK9EczQdFzzw_KX8UALfyoZ8Ku6_8XM7Of_K~4~hA--.jpg
//media.inmobalia.com/imgV1/B8vEv5Xh_VThvnEqMx4G0ZxU_YC_pCgmETwWNQKyeMqLb9Afo_WSoi~kcK5mwaepLz96AHEmAzWJQblCNhundhnOIYTFLWoaYU1RfmHxHOgCOKiO23pF4OPfJtq_86Zmz~z1lUfwgjCybCXR3lAIa9sdlNOncztRXCEfhFj0hSLxJBghqXmGu4lJHLmwlth9vZCNqBeK13hN39A6ddUG2Yb~CZaJjXQQkCjyo~kn~yPskXEhvuoSxOwh_6384oLKDEfp7srdshWYc6IWaFVc~DBS9NO4KbU4UulIpkPIM8sJ0o3N6QaUyefWu721_awIZJqd6Q--.jpg
//media.inmobalia.com/imgV1/B8vEv5Xh_VThvnEqMx4G0ZxU_YC_pCgmETwWNQKyeMqLb9Afo_WSoi~kcK5mwaepLz96AHEmAzWJQblCNhundhnOIYTFLWoaYU1RfmHxH9u7KMRLaCWTKpUVarc42LK9GXI79BM8tt8vUSSaPsYV4pGRglG4yEXrU_YorwP4Dgk0GkprJPHMZhcYK3gkD7F_ijsCu0d2mD7tnr0QCGFrLjKqOe3rJ2KKH2DcUK1RHMq7QqmPjjQQc2EFi7LB1VfXlNLeZRycnktMiuIkXDiYyzV4BFD4NTA7aaYW46UkUIK5fwNoTh6qWUrzvxxINEl8ScRowg--.jpg
//media.inmobalia.com/imgV1/B8vEv5Xh_VThvnEqMx4G0ZxU_YC_pCgmETwWNQKyeMqLb9Afo_WSoi~kcK5mwaepLz96AHEmAzWJQblCNhundhnOIYTFLWoaYU1RfmHxHTtyholOCO4tiGhhmo1YO8zE7VTY9BE~bMIctSEzbnxgdHNLzWEeU7Mj3Ya_NtFsvYGXlBAegC2tolLK18d2V66mgwmgzuTzJqSG1654OTDnxtL6LhxvPryR3A6b4utH9raVMbpYIq9kbK~3waMGS3r6b4PzfFKLT3EvdHAW4YHv~mQH2z_Wm6AahoCByXw3LchzCcAtHYfJ5YoauS64lGTYGAoXhQ--.jpg
//media.inmobalia.com/imgV1/B8vEv5Xh_VThvnEqMx4G0ZxU_YC_pCgmETwWNQKyeMqLb9Afo_WSoi~kcK5mwaepLz96AHEmAzWJQblCNhundhnOIYTFLWoaYU1RfmHxTBexZfXOx2Kt3aXeptZ4BAQr2gvIsmHpaCB2rVFig7QnVqDDuChICYQ~FJbvGOxpwrmBZaCohwbqcYJXPG5YJ7pFLUr2PIUSxYjBeu8nDjMbeD~EuSWIk5W_RZWjDGN4GBZ14BpK33ANp7tPLkCriHZ0hT7ffn8LKIFp~o40C4lGyaUM1GKIEkthIV_gh2yebVS3Ka~68jWhB3J~DlbPFjfWUUZ~6w--.jpg
//media.inmobalia.com/imgV1/B8vEv5Xh_VThvnEqMx4G0ZxU_YC_pCgmETwWNQKyeMqLb9Afo_WSoi~kcK5mwaepLz96AHEmAzWJQblCNhundhnOIYTFLWoaYU1RfmHxEcoRNTXwUeakZUMbwB_qGcMBDjdIZuExfWeZq_vwImg0uhqLCHEG1Bw7J15PuDMIhEHGH4h37AomPvJWXb50E1iwmwvNBnfKwpa1D8_hGy0qX8WX42jzRJdXQwjHKAcsMYhRulpc6WsIm8ZWd9ebODKc7KQevlFD4vhhrgGL_gOjfvQJZPJSIkC9kBH5akc9BRU3DU3S8D1GkaTSm7lmbreq1EMzZA--.jpg
//media.inmobalia.com/imgV1/B8vEv5Xh_VThvnEqMx4G0ZxU_YC_pCgmETwWNQKyeMqLb9Afo_WSoi~kcK5mwaepLz96AHEmAzWJQblCNhundhnOIYTFLWoaYU1RfmHxTBWAHypy4JXz9Ry~iEjNKe4X2ADRtdq0B~HLTtrLgig9BaaSdsjq4MtzG0zsK8TPJaqAl6kv4FRa63MxPFJLiNFkXJBzWMXZsRGjCEf1zs9IOumkkpfV7hFrTSB9SszAUN9DowtQr4x8_eyq8OG0DTeeeDZBrfGQIVz1ITFEjX682eDXK2vuWFfH4GSTfuIC4~41d2luf4OPGzNK3hqVECfr3kBE6g--.jpg
//media.inmobalia.com/imgV1/B8vEv5Xh_VThvnEqMx4G0ZxU_YC_pCgmETwWNQKyeMqLb9Afo_WSoi~kcK5mwaepLz96AHEmAzWJQblCNhundhnOIYTFLWoaYU1RfmHxSh80k9PaT~l7Rpj1efqtqrHoRIcS8qPgeMOqdOf~6zQ6j2jKGmwmuMoWgap3NYk6btLcyFIrMkytYguXX~CqPMDnCaXZViK1Rd_u7PUgQNQ_vLix9Wflfp6F2ODCxoGohG6NwbGbVqVnM5rBPjK4Zno8jGbAShmTeGn04jmYpGIAioy0otTgTdINtKBjHi9bSPGQBNNdHJ6o2oIbd_xpsoRQyPEq4w--.jpg
//media.inmobalia.com/imgV1/B8vEv5Xh_VThvnEqMx4G0ZxU_YC_pCgmETwWNQKyeMqLb9Afo_WSoi~kcK5mwaepLz96AHEmAzWJQblCNhundhnOIYTFLWoaYU1RfmHxSd6paz2PQkAom6O1PwCGKdpr4hCU85KSFw6lg7_MCc33CRP1639IgTbIjwdGVUR7XhAt63zo_Kngif6IqjzzCnrf~CVoKoCUNqQHwzrckSmguD06XEwaPw~StiD7bmwMdiXm826bb51bcsxx0QzCGS0EUtJCdod367rk1AoF2xZpHj~sKiACdyHMOMmUTjKcpseK1hfv5A9oo2ywoKkARNK3ZzpHMw--.jpg
//media.inmobalia.com/imgV1/B8vEv5Xh_VThvnEqMx4G0ZxU_YC_pCgmETwWNQKyeMqLb9Afo_WSoi~kcK5mwaepLz96AHEmAzWJQblCNhundhnOIYTFLWoaYU1RfmHxH4idAeKJng2KqxdMtx~EXh~XF~FlYUAikVrY4ZD6LQtC1DBvTzrSHTPm4eHvM4wtLHQ5NaRNz2PpeKaUBlyoxuh9n~AV4ANlGloPHYozRY_yd4UE0J7ko4BOZZdvEhL5axdTUUkumfhTo1g9nqmx6Ywi3Hwe4y5Y6QQAV3oLXzdtAxOsCHKqrE6hDT_5g~JO72jFJiyCcYpfGwRrxyAU~dEkz8Nt2w--.jpg
//media.inmobalia.com/imgV1/B8vEv5Xh_VThvnEqMx4G0ZxU_YC_pCgmETwWNQKyeMqLb9Afo_WSoi~kcK5mwaepLz96AHEmAzWJQblCNhundhnOIYTFLWoaYU1RfmHxGWmPjKd_ZreRMuGta0HeRm1YiWhO4C2mqkQxsAjPi6vR9E7bHrY6RBDQ76hl10alsahO22SX4526XvjQAw9c56hj_CXd_n0BnjCF9P1lnyd4JtKU40V6CePKVIZjq_Fxr~F6Ro6MxE6Up0K~w4Byc7uKKJ644rQUojEdm9_6LfFkY8zjbiL~sg~a9m7Ora7OLgkHDI82ydSo0EdU9xPFI8c42XNHFQ--.jpg
//media.inmobalia.com/imgV1/B8vEv5Xh_VThvnEqMx4G0ZxU_YC_pCgmETwWNQKyeMqLb9Afo_WSoi~kcK5mwaepLz96AHEmAzWJQblCNhundhnOIYTFLWoaYU1RfmHxHT6j7bvy3hTHtvrssgl8VgOL~UTcNHTLFc~THnW0YJJN38JF7_eJsAQ3LdyIxDXF5T6gqpg~9hs0L6jLei6B~uRWKtNQCUWX3FeyyO~kHLSt9233hBBVL~IgVc1pfV9gdyD85iip6zbTUHT7Q0RIFDJ13dANf3K9SwGLJjhFyK~Ji5sdAZsQo2sLYu6ZnhP~oOQJuJVyxv2xcYmmnsocNcllSgJbjg--.jpg
//media.inmobalia.com/imgV1/B8vEv5Xh_VThvnEqMx4G0ZxU_YC_pCgmETwWNQKyeMqLb9Afo_WSoi~kcK5mwaepLz96AHEmAzWJQblCNhundhnOIYTFLWoaYU1RfmHxGToScN0rHL6MgnFLeG_MWSWAzwoYkAo3cPLLXniQHGmb2W2Jj~9NgShLdAu9KxiFCSayZS2PVymW7fVeqM~pUbUoQWCAc0WYcbNiwlseuqb1DHyOQFf9WLmm0j3e1rX3fJie6fqEn6fZXMyALd2lb0X5U0InhmOJ_sRHagjiJChst6xpVKUPAvxFYEVxbg5zZle3lXqFoW1n5w7q5aNG_q3LeqgTxg--.jpg
//media.inmobalia.com/imgV1/B8vEv5Xh_VThvnEqMx4G0ZxU_YC_pCgmETwWNQKyeMqLb9Afo_WSoi~kcK5mwaepLz96AHEmAzWJQblCNhundhnOIYTFLWoaYU1RfmHxGmDUuustNiDU4fvaHN8GIQHFhoghltdz61hS_tmP1SQdMl0cc_nEEBv2iG0g8_mRnLaB98rk4FacEccPNRCdD_wNghyCLedXbyC0iK60JpCMykmRZZSnrNBYNU9SXKnDP_dy30jfs6HMLat6AtKpD5jEbrFKYNKr1mPEcUo5ZeUh206gr3wk4bMMODsUZbEFSga4mtpcjUsZE47jZ_altj2Kw87V_w--.jpg
//media.inmobalia.com/imgV1/B8vEv5Xh_VThvnEqMx4G0ZxU_YC_pCgmETwWNQKyeMqLb9Afo_WSoi~kcK5mwaepLz96AHEmAzWJQblCNhundhnOIYTFLWoaYU1RfmHxEZrNwbI04fN4nY2gS9FBYIW7ScpVS3SQ8AAEEHiBnYChV8j_emrKy291L0k3zQHUXCIlOQf56xjq6pXMkQDxYuHEnzV6_KeAex5zkkLoH0tdkM1Zf4dVlo2aAiOZfuMiEUS3vNDvgkS9o562XP_Qv_RBTqlqWzOF0XyXHtl9NgeFqyp4K8FCsSY03CPdRKU9RIY7gSZuTaABlwXGoqr0Fjut2IC6LA--.jpg
//media.inmobalia.com/imgV1/B8vEv5Xh_VThvnEqMx4G0ZxU_YC_pCgmETwWNQKyeMqLb9Afo_WSoi~kcK5mwaepLz96AHEmAzWJQblCNhundhnOIYTFLWoaYU1RfmHxHOgKc_~3fdOnddYglxGgXfZDL6z6jhBEToFX2wIzqsQUE55f0tHqlj~~fhuUaEhZdWpSafzK~RacrGHKGC7ifn2VtWeI0ZOLqs3TiH6h4U46f6io8hW5WX4sKELOm8uRz3aa2wCEBIZH2J1wYdqy48ZPM12p5TNFlS1T_Ilq1iOBleszE87E63qPKqSUp~Dp~bYmXYFJPbVCM3txs9ASmBuroLzZnQ--.jpg
//media.inmobalia.com/imgV1/B8vEv5Xh_VThvnEqMx4G0ZxU_YC_pCgmETwWNQKyeMqLb9Afo_WSoi~kcK5mwaepLz96AHEmAzWJQblCNhundhnOIYTFLWoaYU1RfmHxEBojEHce3bQ~0Vk~I85Xav8wEfIDXHFkOnl~r7~PlfkbCAUwJN7gtwcq4eVWlLtydA6py9pgAsoDYgcD1OyaAu1W5Db0eOn8MC_5ftC6JerakvLoljEtedclNf0bN63XnHZ_0aJoYsnBNpfDuYNBGySIcQT7gTIG87E2r5H~rFNFqVIrMPV87ARZKnkGYceAw8CvmpwMqa~SkV81Hw_YEnbBfTML3A--.jpg
//media.inmobalia.com/imgV1/B8vEv5Xh_VThvnEqMx4G0ZxU_YC_pCgmETwWNQKyeMqLb9Afo_WSoi~kcK5mwaepLz96AHEmAzWJQblCNhundhnOIYTFLWoaYU1RfmHxHLKwYymHAJrwgrRS7eTN1xujQEseYqG~llX8b8NcXFtv8tNlo3gHObPjA6D9YoFl_0onLTm1gUrkb~BJAiMkrsB2hfmz6AafzVsj7tHjv9IOHvMtgXK8iLC~bwvjKxVdun2SzGZlefaPU5H~U87URAe0qCVraEc_nHRgrc9YmVDqQ6iD1ls~2gwSUSk3JD7PcVgFW3rmgqKVppdckizvCf5HloEeDA--.jpg
//media.inmobalia.com/imgV1/B8vEv5Xh_VThvnEqMx4G0ZxU_YC_pCgmETwWNQKyeMqLb9Afo_WSoi~kcK5mwaepLz96AHEmAzWJQblCNhundhnOIYTFLWoaYU1RfmHxHizv9g2jFBr_0kYIsayV_hqVoOZ7VI3bX4IWQEYxOZ6y9ahIZE9KA4ZOKzABhMGsiKsixno4cYls8QTNsB1v6zSVHLPFj11sRmC7worA6S_AFsPA6~fJ7bwvESySYfybgtcPVK6ENtITbSOnbqaO0VrjH39pBVEN8HAK_PA86co2UnuBrdING~TVAXilOmijyARv90Qvsh5MvixxaHDonvjGJdRe7w--.jpg
//media.inmobalia.com/imgV1/B8vEv5Xh_VThvnEqMx4G0ZxU_YC_pCgmETwWNQKyeMqLb9Afo_WSoi~kcK5mwaepLz96AHEmAzWJQblCNhundhnOIYTFLWoaYU1RfmHxSYjedESReA8sItq8Me2JA3RG04nvkEGt8vUKr0e7tp~tefIh4QMF9_WB4WJEK1dKhf8n~DfeN2O10frkXQep2rCdlsrFX1_XmU2MMMoSjYJsZNR8CZeZyvFxPu44yRfvm5iKtcPyPbfayBfWqvr~llN5BYrbeet~46DUX4xB4Vdz5rIno84aeyupq6G3P1NaQLTBn_F9R4an0wkgKvoItXrmT60IlA--.jpg
//media.inmobalia.com/imgV1/B8vEv5Xh_VThvnEqMx4G0ZxU_YC_pCgmETwWNQKyeMqLb9Afo_WSoi~kcK5mwaepLz96AHEmAzWJQblCNhundhnOIYTFLWoaYU1RfmHxSdlx4w0TAlbD1Okl7WCQ5nGq9BOaFPIBe5jSiptM3LC77uBRMK0FDfBDzo~h49GpYub4jg0iTI35NUlZ5IpmTyXe2sBddLG4FTcRYHH76S88yw4Ykko25CEob6FrghvWhrMs5Tz9LtrIB4xHKwi4isvYi~I~ScumHmR1TO7EoEQCvkj4W9d7zjRRTjRTY16J8OXq7DbIFlIbof7jumXFdnEuA4kipQ--.jpg
//media.inmobalia.com/imgV1/B8vEv5Xh_VThvnEqMx4G0ZxU_YC_pCgmETwWNQKyeMqLb9Afo_WSoi~kcK5mwaepLz96AHEmAzWJQblCNhundhnOIYTFLWoaYU1RfmHxHWNqxD4H8uNVTia3IfSUmehsvfg01mQplqPHFSK9nIYnatZR7qfj7aq2gHq5KkmNyU_arlGLbJ3wjGC31tlwKPehJsfHZQg~DFQjdcdb47DqohJ~gbh6fYxHRj~0yxU9sCcfzVR2U6JY~MPxIcvhh5lQr3MelHk0aIXXsiTzu0w6n8cr~VqVyz~bDWRNyWoI43OHx5Xa~TzRuyZiMzxzEnkHxqOQ6g--.jpg
//media.inmobalia.com/imgV1/B8vEv5Xh_VThvnEqMx4G0ZxU_YC_pCgmETwWNQKyeMqLb9Afo_WSoi~kcK5mwaepLz96AHEmAzWJQblCNhundhnOIYTFLWoaYU1RfmHxSyjsVuGydsZyS1xpp7Yn68X7JkAgPagV7DAcmvmceZMCrFWN3niwZ8~lin4r8ac2s8QimD2Q3H~gi~bHi7OfpP3_28eDmYDLL8bcorMaFKhfDZibSHLl9NFUN916FSn0kHoAu7_3CZ08SqAQxe_Rn1_HQ81hYrn0cBoclF9D~3j1e42YeYtTZjf~ZIMbv6LsRPAKeumBimOfTwG79Ez37fcXbju_Cg--.jpg
La Alqueria, Benahavis
Villa
2.250.000 €
Villa with sea views in La Alqueria, Benahavis
Contemporary style villa with amazing panoramic sea views in La Alqueria, Benahavis.
The property is located in one of the best streets of La Alqueria. Through an entrance hall we access the house where we find an office, guest toilet, TV room, guest bedroom en-suite, master suite with a wonderful dressing room and views to the garden and pool; fully equipped kitchen with beautiful panoramic sea views and open to a large living – dining room with access to the terrace, garden and pool of the house.
On the lower level of the villa there is a bedroom en-suite, two bedrooms sharing a bathroom, laundry area and a large multi-purpose room with separate entrance and which could be used with a gymnasium or as an additional room.
Garage for two cars
Outside of the house we enjoy a wonderful, very private garden and an infinity pool with beautiful panoramic views to the sea and Gibraltar.
A beautiful and cosy wooden floor, qualities, views and a location with mostly newly built villas have made La Alqueria – Capanes Sur one of the most sought after areas at this moment both for living all year round and for spending seasons. In the surroundings there is a prestigious private school, a supermarket and several golf courses.
REFERENCE

208-01547P

bedrooms

5

bathrooms

4
built

461m²

plot

1.131m²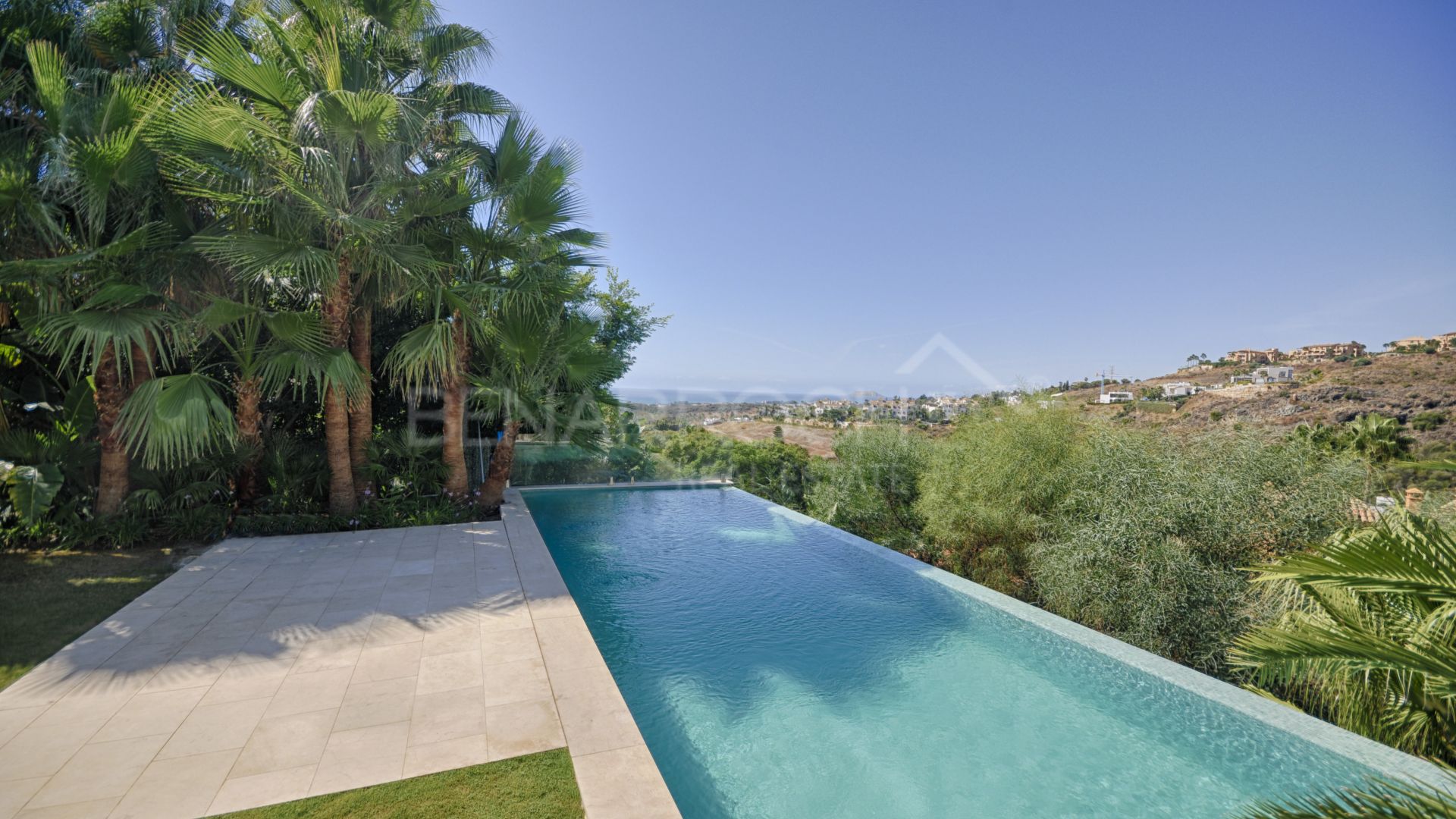 Video Villa
Video of Benahavis Area
similar properties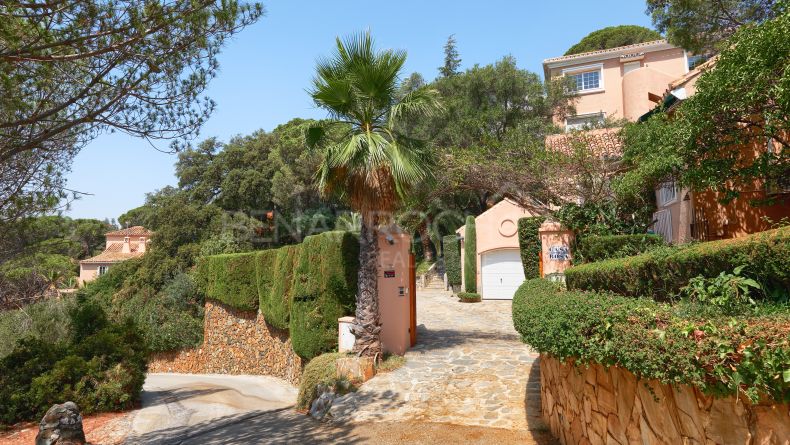 1.795.000 €

reduced from 2.175.000 €
Traditional design villa situated in the gated community El Madroñal in Benahavis with views to the coast and mountains and just ...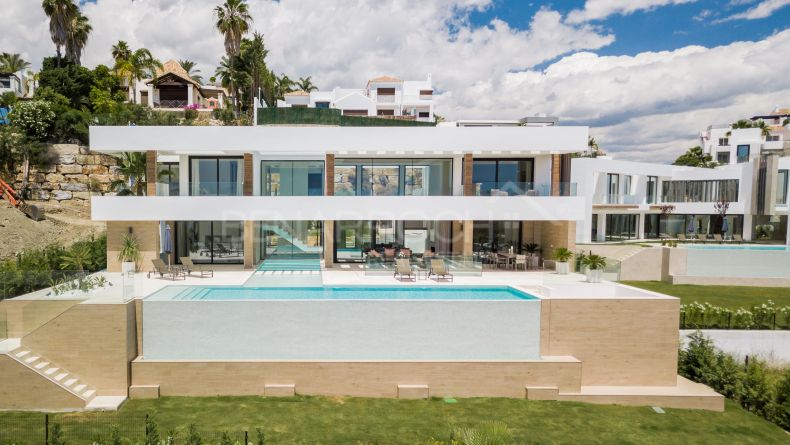 2.900.000 €

reduced from 3.250.000 €
Contemporary style villa in Benahavis, in Capanes Sur, near urbanization La Alqueria, located in a cul de sac in a community with ...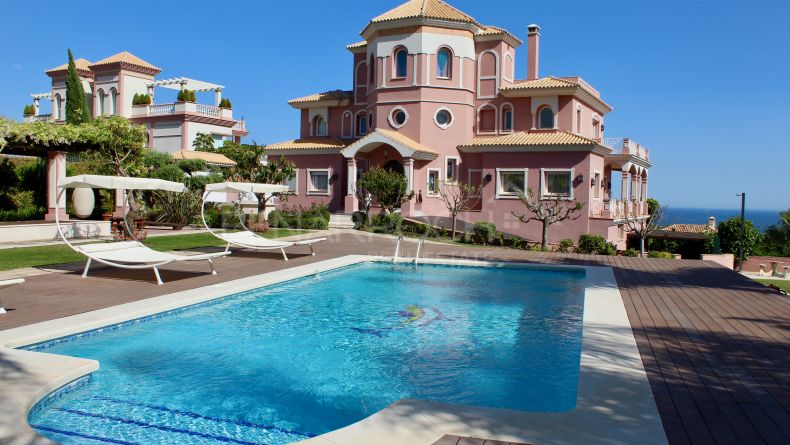 4.000.000 €

reduced from 4.650.000 €
Spectacular luxury villa in the urbanization Los Flamingos Golf, in Benahavis, situated in height, with splendid views towards ...