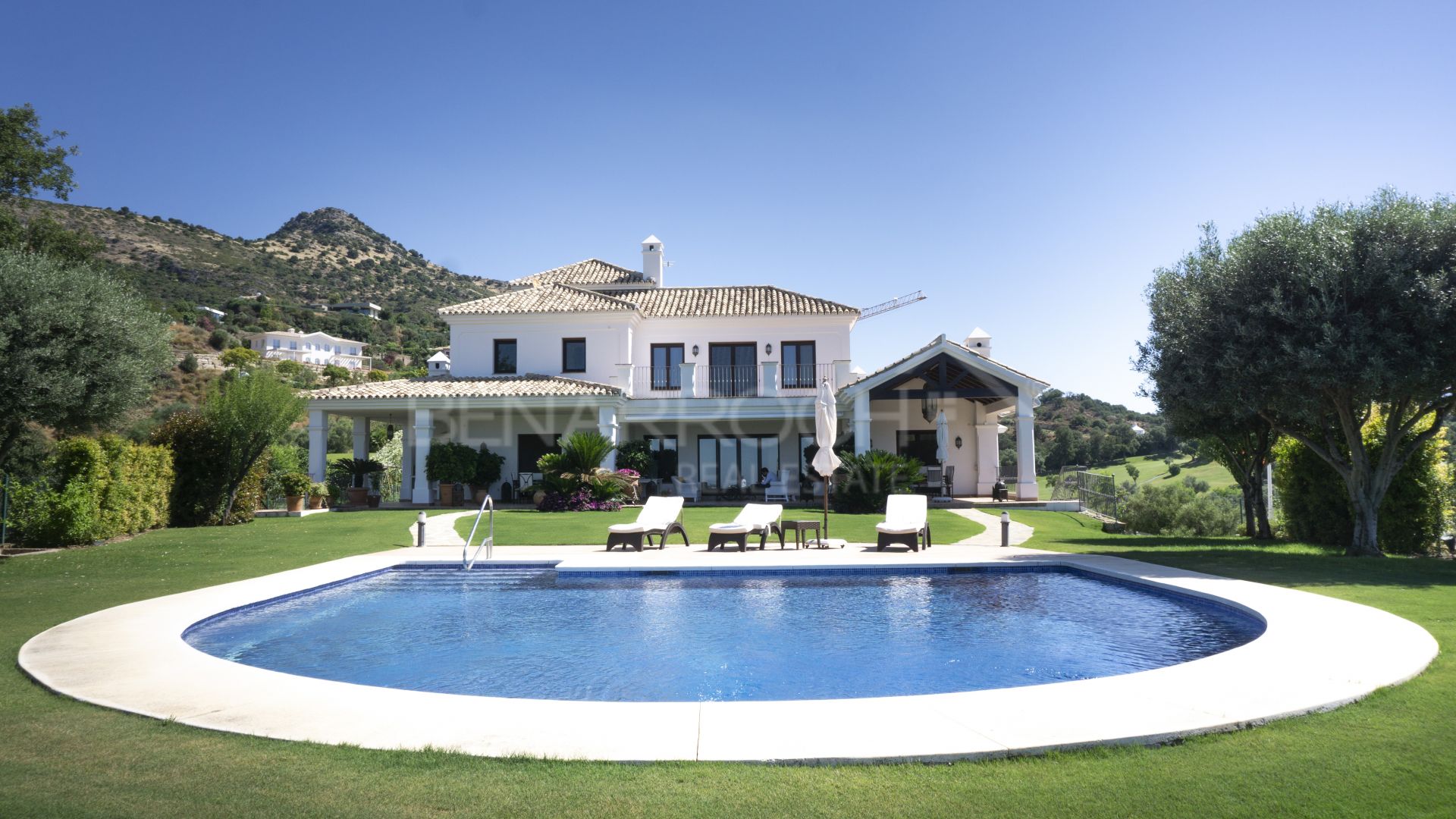 //media.inmobalia.com/imgV1/B8vEv5Xh_VThvnEqMx4G0ZxU_YC_pCgmETwWNQKyeMqLb9Afo_WSoi~kcK5mwaepLz96AHEmAzWJQblCNhundhnOIYTFLWoaYU_8h1Ps9NcJXm16xGMnN~rZDXj5xWDdpwGBDLKXZtFCmiK4m1FsFq3niFO0usBKyU7H9PuonvOILvY_eAgDI1EEvY5f4m8c_puT2dHzl4FjL7eP8HQLN5RCSrPSaeCi_eekhQrJpRHN9ZRrXr8b7JlXM4TgG8PHdt3h75V8yujsSZuUXWfJh3tGw65uNXe~z9Xl0P6Hb7zIcHzxOMhArYOVTKrXfvREuHIYgw--.jpg
//media.inmobalia.com/imgV1/B8vEv5Xh_VThvnEqMx4G0ZxU_YC_pCgmETwWNQKyeMqLb9Afo_WSoi~kcK5mwaepLz96AHEmAzWJQblCNhundhnOIYTFLWoaYU_8h1Pso~YPOaP~4j6et7cIKuWGXGRk35Irvsc6tRzAo1QJ~hWuFlul_GtAZzM~6kYLrAH2Sfl5NEehx8v3GFxX7P5rUvZhWXJzxCGRtPV3S_X~w7Ri3tjZ8FcoaEQpQxzYnw9Foa38~L00~sorBOLTnk7ZothsipyCBOqdEDdlUlcL2Tyi2iPIr5oJFL2RrupBulSRn54yoXLSbOoeYHNr1c~8VJTy5FfRYw--.jpg
//media.inmobalia.com/imgV1/B8vEv5Xh_VThvnEqMx4G0ZxU_YC_pCgmETwWNQKyeMqLb9Afo_WSoi~kcK5mwaepLz96AHEmAzWJQblCNhundhnOIYTFLWoaYU_8h1Ps9mdDAWS6VxiO0WBk39q08_OMYlYPxYVioaMj_CIbfDaBBOafJjjIAkilwxgw0XWGDKx_95ZvAkZtCbbR8ZTCpMKJ~63D~Wfd_fw0y~yM3yn5l_ZhJLGY9ZhIH12RGM~NJOGjwfPxSzXtUcoAwUkQsNN~GGchCITfKKaDg_RUQwOcmouxlfhiuDOvpCN9504R9loDIr5ad7klaP_2UfgRKkCFjQ4bCg--.jpg
//media.inmobalia.com/imgV1/B8vEv5Xh_VThvnEqMx4G0ZxU_YC_pCgmETwWNQKyeMqLb9Afo_WSoi~kcK5mwaepLz96AHEmAzWJQblCNhundhnOIYTFLWoaYU_8h1Psp3hkgBkytgOMHcnC3LbZr2H4HEz5nCENHUaj38nHZKz6c96IWyG12_H_9XvYSFnzB3ettVXEYjfCoN4Tr29HDCTHq0P_Rt4QN2ZcAQIJI3ZjyG7fhxshFP1VB67s2U1sBT297dyti13_4XkzVEmIQ34gdH57ZN_DZ5tjAVPxIU32CXQkG3k4Ush5pMQQ4ud5ubPbG1d6mTmZnNzV_PrlhIvyy41G1A--.jpg
//media.inmobalia.com/imgV1/B8vEv5Xh_VThvnEqMx4G0ZxU_YC_pCgmETwWNQKyeMqLb9Afo_WSoi~kcK5mwaepLz96AHEmAzWJQblCNhundhnOIYTFLWoaYU_8h1Psoc_QfWDbSX6Oh7l~LhbTA62NV6dpG_fm2Meobyu98XQ_kNO~lEpwPrCI_XQhfblBklt901MXJ89_RSB025D8KAw8MardKkQcH91nv5TxC0_PAq608YDpRSjS4xxKN58~pYqOkYHFzwhja~qJsKNyvRJP2EU2UddSMSjPvaCUmnWlwPf_TRb_UYDbruGryQ_LDYadgQDjR1W2MRGoqXLx0TUOITtB9w--.jpg
//media.inmobalia.com/imgV1/B8vEv5Xh_VThvnEqMx4G0ZxU_YC_pCgmETwWNQKyeMqLb9Afo_WSoi~kcK5mwaepLz96AHEmAzWJQblCNhundhnOIYTFLWoaYU_8h1Pspu40pQDWq15yw6f0CBb9RE26Qzx~CSfPRLuVmPMmYf9xdcbZ1_9A7VnUVRFRy_mnA3Sa8HAjGcBt_8MX3hlkGl72kyaXOV31_iGDI22hYwc1UZ6wx_Y82eM0B6J4vjUKZlVvyMw~PKljlLzmbn7DSKKF7tHkQ8cMwKZd5CGRS2~s44I38t9R8G5rg1VQAk4LyfFSmHarINe~x7BWCCjcwh~FP59l9w--.jpg
//media.inmobalia.com/imgV1/B8vEv5Xh_VThvnEqMx4G0ZxU_YC_pCgmETwWNQKyeMqLb9Afo_WSoi~kcK5mwaepLz96AHEmAzWJQblCNhundhnOIYTFLWoaYU_8h1PsrxXzxb60KkTZ0iV9NqHBkI6hUqnXz3ZmFUscI74e237lco5DCZkrhq0h3wGBKDYN8aQzLUfZ2FeS8FlWmZtSHBe1cbjXZYXgAqOWGKN0LAJ2r24VCaMFwc~dU5BGIEQLxg_w4nUQhI~cd561MOcw9eMtWe5QwdDmcmAQqSL5se~okosSnS2JFByZqseLrC0wkFMS~qqRQARQz1133j6Eu5cEPpXGMg--.jpg
//media.inmobalia.com/imgV1/B8vEv5Xh_VThvnEqMx4G0ZxU_YC_pCgmETwWNQKyeMqLb9Afo_WSoi~kcK5mwaepLz96AHEmAzWJQblCNhundhnOIYTFLWoaYU_8h1PsonwSQyG~HXV~ktEsX6W6rhgpVmwVRoG~aWDSjioKdygYabY4DDlCBf~NG_IrLp~lEwxx_dF_TNxaX3N_3Sy973_x4vPMLJnehxgZ4IsCJmhh_A9VMhrZfxXNMZrq32TqbErqBLe1TWsNqyqyQgYa8hC8hlEz27IL0ULnvjN4auCB2fsusa8svph3nUw9~O1Zf5RHoyWC47h8oZW_sGeZS5VBTrkOWw--.jpg
//media.inmobalia.com/imgV1/B8vEv5Xh_VThvnEqMx4G0ZxU_YC_pCgmETwWNQKyeMqLb9Afo_WSoi~kcK5mwaepLz96AHEmAzWJQblCNhundhnOIYTFLWoaYU_8h1Ps8mErEcZoJv8hw5U0WEsuONxhR8FfrEph6Tpu1bJxU1bwVjFORmp4vJoF09oA97NAAP3IOrrXUncyK3ZRDt~toEcR9g7n5J0sj7ZYfsF3nuslD9xS3PXideM1bnWX6qKNm0irAqmCHTyJa9~8h1po_C8oKlh53220XvdbGWR5UykfHtvQza5GqoKJTIV2Yyzk_L~z4V2S3h_gI29z2hZiPSDjr1w_SA--.jpg
//media.inmobalia.com/imgV1/B8vEv5Xh_VThvnEqMx4G0ZxU_YC_pCgmETwWNQKyeMqLb9Afo_WSoi~kcK5mwaepLz96AHEmAzWJQblCNhundhnOIYTFLWoaYU_8h1Ps8Qk~jxVeigt7Z6D9ZMfrWcew~wPYslghrVe5OxpPAQrIc6mnl2_VhOh_T86H_npwtiup89K2g4dwTSULaAroC8ujtS9O48fLedEQ8l43sxA_mnR2jeNBJziaAh1162sn~nYRv5MaoLHrM8bVM_Q58GVtdlsuASeJfhecHUSSgQAvNtXcu7GA5meeycf0SGnJO6zmD8z5y8n9FmT8654uQnhj0o0u7g--.jpg
//media.inmobalia.com/imgV1/B8vEv5Xh_VThvnEqMx4G0ZxU_YC_pCgmETwWNQKyeMqLb9Afo_WSoi~kcK5mwaepLz96AHEmAzWJQblCNhundhnOIYTFLWoaYU_8h1Ps9Icni95yEL4sab7hd57AftaBxXz4uNDMownSSP~XEjUFks7SSqmmQEoW4M0lHgKbrORxpHss9g2hm7MsTZMynk5dDVUVL2APZmWX15Jfu7ODSsPcvA7bT8tiPHZNtgW5K03D2ecg9zz2uKSjDt91qlNVrBjg6okBOCeZC2GmtB1KJL8p8VHlLoLIXHS_IaHnink8FLIJp95r75ls9tEqvjmSNvI3~Q--.jpg
//media.inmobalia.com/imgV1/B8vEv5Xh_VThvnEqMx4G0ZxU_YC_pCgmETwWNQKyeMqLb9Afo_WSoi~kcK5mwaepLz96AHEmAzWJQblCNhundhnOIYTFLWoaYU_8h1Ps8mZKMZZ6yQHd~O4cV~zuQSomj73xFjIF082CrxpuYfd31bSk4UaUHZVKaN_zaEyOYCZOxjiFbymQLwlxdajAwHdcIV2M0y7cVj_LOIWfCS4X84~vCugiU6oDy~fOnvJjcOCJrk0hVUfKBe3kwP7cwHGx~6tQmHJC9R09WzJ~eJl8IWveNJZXeKsQ8YO6~GZDLaMX0qQmgqvtwnwjwxYXiM6Vdf83jA--.jpg
//media.inmobalia.com/imgV1/B8vEv5Xh_VThvnEqMx4G0ZxU_YC_pCgmETwWNQKyeMqLb9Afo_WSoi~kcK5mwaepLz96AHEmAzWJQblCNhundhnOIYTFLWoaYU_8h1Ps9IUVQ7rEl8S03YfTkGLIWbqT5XNPgkOrs5u3oa1TBpnr1A6_epSepZTbXDWmDYRxcKsIBjzzNB2yyM0BDvI5EGizloRERlvJaxJGvQXuy4UZa6O0YD8NIdpl6HFQqB2J1Z63DkRqJ_hHAxphIpMKXVEmirY_Gln7JfoWWA7d57Z_BMgz2IAHGD1hB64zPRwYjpEArpS8HrJUze5Pnn25ogp_4mPFOg--.jpg
//media.inmobalia.com/imgV1/B8vEv5Xh_VThvnEqMx4G0ZxU_YC_pCgmETwWNQKyeMqLb9Afo_WSoi~kcK5mwaepLz96AHEmAzWJQblCNhundhnOIYTFLWoaYU_8h1Psrx_KgE55WZY5N24bM9wIPb3sg6YXQ9fGw_np5zFRnH4n~w~s26afCpZmxcq5rtUCqctXNUC62SZPG5k2qkAIRRNZBGIIPTACYJfK8lqwZnLfR374VXgufBmEy5u8wubVuBT1O9nZyzmsrwqrRPmEwxzmNuhd5mUOCwZxdDpcL3v2ePgRKnnWNI9kezDFkGzYITFGAsBGgXTXU3zxApeevtLAuknJDw--.jpg
//media.inmobalia.com/imgV1/B8vEv5Xh_VThvnEqMx4G0ZxU_YC_pCgmETwWNQKyeMqLb9Afo_WSoi~kcK5mwaepLz96AHEmAzWJQblCNhundhnOIYTFLWoaYU_8h1Ps8VS4izIgeYQF3KKybHp5~lu9mtBiqjS8XbFTb1yzau8NDRXIZAajQH84oZSK4uP_h18zxbC9G9ImaXBFm0M1XLgeDqyAnu6r7ufw8tGyiMtexV7Af2vECzRZbppFBIktLiP_gJlQOjY5bozz0XhbgetVuyk8cyMQvG9npddtBSZRfwKfvn4U8qyxZFDGoJc1e8ulWGWH35kJnGCjMr~4EV~zq0G0mA--.jpg
//media.inmobalia.com/imgV1/B8vEv5Xh_VThvnEqMx4G0ZxU_YC_pCgmETwWNQKyeMqLb9Afo_WSoi~kcK5mwaepLz96AHEmAzWJQblCNhundhnOIYTFLWoaYU_8h1PsoAHgXlMmF9If32RSGPKfNVbaNgTNeImJQGQKKqn4KQ42ZBUb0TthoIeRLx0Ut0tBwD0MX0tjFlSUp6yrXZ7iViQsmDpj5Ji5ULLSPgaPI6XmTqU~6q7qX~HHkFdZjsqXbo~IUdEcP1Xai02s~ZqLklItnQB8TvQHFoY~AswthvzuUA~6BZbhdiurKH7CB9qzwj8ReeKJuplL_pCF1OzSkVG5xuZPUQ--.jpg
//media.inmobalia.com/imgV1/B8vEv5Xh_VThvnEqMx4G0ZxU_YC_pCgmETwWNQKyeMqLb9Afo_WSoi~kcK5mwaepLz96AHEmAzWJQblCNhundhnOIYTFLWoaYU_8h1PsrsQVAWpGeGDn6s2k1fQ8bLVpdXh82Ewy32AKyLqjhNxFpzDUzTJj3zgFnaj4YgV~F5UC7XZK8zQvoFWVjrl4PswNmu7gXb_Ayfayc~bS8pArwEa_f33zYqrde_6GnbyKfizGligXB7MA2Pq~~dHs8rrSBnUb7t8tELO9E_vfyKJDk3zKrx4XJ_ULIeHWL5OleTCU8_1O9yR_EAGRwO0HBDw54MV6Lg--.jpg
//media.inmobalia.com/imgV1/B8vEv5Xh_VThvnEqMx4G0ZxU_YC_pCgmETwWNQKyeMqLb9Afo_WSoi~kcK5mwaepLz96AHEmAzWJQblCNhundhnOIYTFLWoaYU_8h1Ps9jZImSmDHK2c4lvGanxW6GhZxYISdfrvipQpcvcHPmcf2awVj3jNC7KAFtAvtXKTvP9HtqlYH6C3P6NOorjwcecALcprPF2DxNsUs7vRXtoREsjAXbTOOToDx9t7DCsDtg~tUAXBBcuTUMQDIw95_p42nIlAJMBJoX1OHBLt6FcSdtq8G0ktnjKr0gu51md9DeJMv3zNKu0dv1x7BLPaXhJ8WKo_3w--.jpg
//media.inmobalia.com/imgV1/B8vEv5Xh_VThvnEqMx4G0ZxU_YC_pCgmETwWNQKyeMqLb9Afo_WSoi~kcK5mwaepLz96AHEmAzWJQblCNhundhnOIYTFLWoaYU_8h1Psp3Im_VTaes3YnDPqZO_xbV8DwC0k5YwqO6NCiytXs5ztLpAZIreQCbuUrIs5jVmA_DD4Ske5cp5KmXiyGqsTThzYhq_ct00q42BtHBOn0xZlq~Otdsy1Pd0nZR0amcXMD6s3Y02crdIz3r01_oMcYrzZBnd8Yc1g0JY4lYq2ckIx31JoqTg~a5n_AK~secuTapcI8~zbMNgdrNLW5cLdtqM19q_BuA--.jpg
//media.inmobalia.com/imgV1/B8vEv5Xh_VThvnEqMx4G0ZxU_YC_pCgmETwWNQKyeMqLb9Afo_WSoi~kcK5mwaepLz96AHEmAzWJQblCNhundhnOIYTFLWoaYU_8h1Ps8mcbR9jvVWG0dygpRl1kVP7WpIEiw3NNaovSEb6pHOjJ_LoI7tw5X5g1vYxI0sfinopq2v61DPcXmjOnpGQHDl3FBsNSyzr~Prhe~2AYwU~PVoB5sSov07rGmf1KCqtnxaGlcHoQ3uQG~nbtQHyZECNMMvnGTFCuYBR03BZv5xzkuZqsgGyiWv5R4PrjzqNEwkXqJFvDQnfWZ6BU7iJqmq6bj5OHog--.jpg
//media.inmobalia.com/imgV1/B8vEv5Xh_VThvnEqMx4G0ZxU_YC_pCgmETwWNQKyeMqLb9Afo_WSoi~kcK5mwaepLz96AHEmAzWJQblCNhundhnOIYTFLWoaYU_8h1Ps8zEC~IbDf7x~ExTU9kYuLeMqgL~P8FugcBoWQpyDe9ggjbyVwjhCpH2LH1QfgGxLNBQXO3_dKcYywJ5qnFc5rakr0SJuG3SznpGWWiaI9lB3GWU7X7OL9lvf3~~8QfK3fs3n2k3v9YdfipghkbZXcP3wwl7rOxE5flnfoYVmH4ngKb_qXuc7bZO192~CtqffZRivuHw02DmDmxx0vPknW18nhSfl3A--.jpg
//media.inmobalia.com/imgV1/B8vEv5Xh_VThvnEqMx4G0ZxU_YC_pCgmETwWNQKyeMqLb9Afo_WSoi~kcK5mwaepLz96AHEmAzWJQblCNhundhnOIYTFLWoaYU_8h1Ps8mEg3x086uHyBkhhRcL2a~pB5y5ECSFfMphCErBcCGSylpQwXn0q23NFtr07bWPQ2dhInOibJcW_nKi1PL~z4LuJNfLh0GXmVUib6ewaT9hwIK~W~8RO7raWmkI7fMSNblyEs5PXeGTSnLd1oi_lk~eF~5EAzP8eX8rEvBbSzb6~gq~PIWxgbpEXkpsGh3JrdvIQI8RRj5IuyENt6qelTEzK3apV4w--.jpg
//media.inmobalia.com/imgV1/B8vEv5Xh_VThvnEqMx4G0ZxU_YC_pCgmETwWNQKyeMqLb9Afo_WSoi~kcK5mwaepLz96AHEmAzWJQblCNhundhnOIYTFLWoaYU_8h1PspJjE59JvhYHnL6SooFhkUhc~PD1er~n9lHTZ0vDf5VL2B1yUKxPPXz39625oWWhm0hX0W5BnWuQBD4mhYLHSHlcg4kGwNqE9N63ouKkeXugVbbQOEJjB0Y~hkqpuebppr7eQlTFxlhJhRVqUFYRG4YTqT1AElortEGMMkpTO017qzZAWNxCFL6JZLh7Tx4couI_cv2daokxHLW9AOUNEZWIiKJWdNg--.jpg
//media.inmobalia.com/imgV1/B8vEv5Xh_VThvnEqMx4G0ZxU_YC_pCgmETwWNQKyeMqLb9Afo_WSoi~kcK5mwaepLz96AHEmAzWJQblCNhundhnOIYTFLWoaYU_8h1PsrxEozgvlMc78grIzCmTbM8XsO29~1k9FUMnHBzdLC6dWTMAbdfX7QNdJ1nApQoQblWS10Vw4gWBfZcaDd7Z_b80IFVRDTTxED9CGM3O7kc6s8YZHIPHKYJ6PVXPOkqJuTlzc1hiiJIKduA5u6Ck~4S2x9FIOBiTU~d86C~xegfWzz~FYRp7LkYmNNhYEqY87Y6XhYWHdrhHhNCphk928353iGyKH7Q--.jpg
Marbella Club Golf Resort, Benahavis
Villa
3.295.000 €
Frontline golf villa in Marbella Club Resort, Benahavis
Frontline golf villa in Benahavis, in Marbella Club Golf Resort, with magnificent panoramic views towards the coast, the mountains and the golf.
The property is built on a plot of 3240 square meters and has a constructed area of 700 square meters, garden, swimming pool, outdoor parking for 8 – 10 cars and separate vegetable garden area.
The villa has a spacious kitchen equipped with top quality appliances, separate dining room, living room and a bedroom suite on the main floor.
The upper floor consists of a master bedroom suite with wooden floors, a large dressing room and large terrace. A further guest bedroom suite completes this floor.
The basement floor houses the rest of the bedrooms, laundry area and access to the garage with capacity for 4 – 6 cars.
Marbella CLub Golf Resort is a gated community with 24 hours security.
REFERENCE

208-01727P

bedrooms

5

bathrooms

6
built

700m²

plot

3.240m²
Video of Benahavis Area
similar properties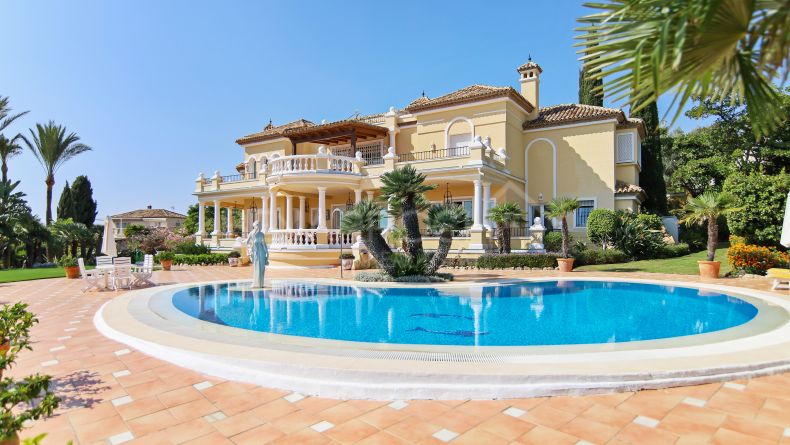 3.700.000 €
Traditional architecture villa situated in Benahavis, in the urbanization Paraiso Alto, a very quiet and secure residential ...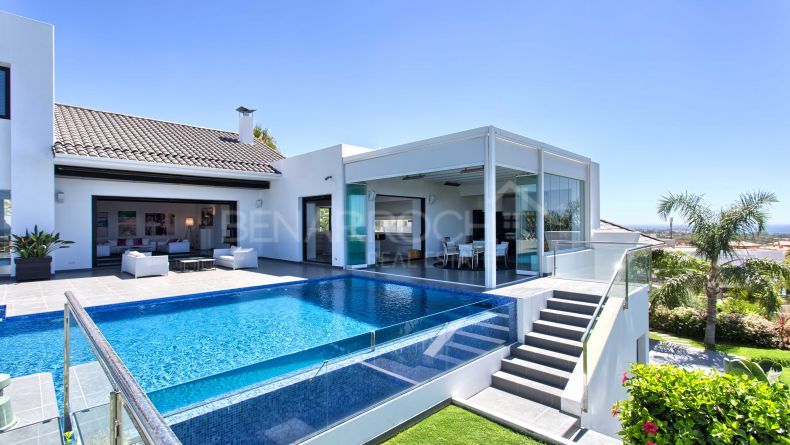 4.495.000 €

reduced from 4.975.000 €
Contemporary design villa situated in Benahavis, Los Flamingos Golf urbanization.The villa is built on a plot of 2400 square ...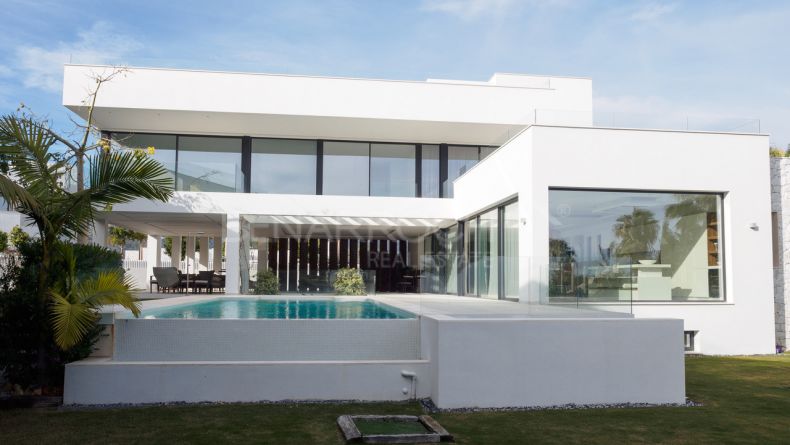 2.300.000 €
Mirabella Hills is a modern complex of newly built villas within the urbanization of La Alquería. It consists of fourteen luxury ...