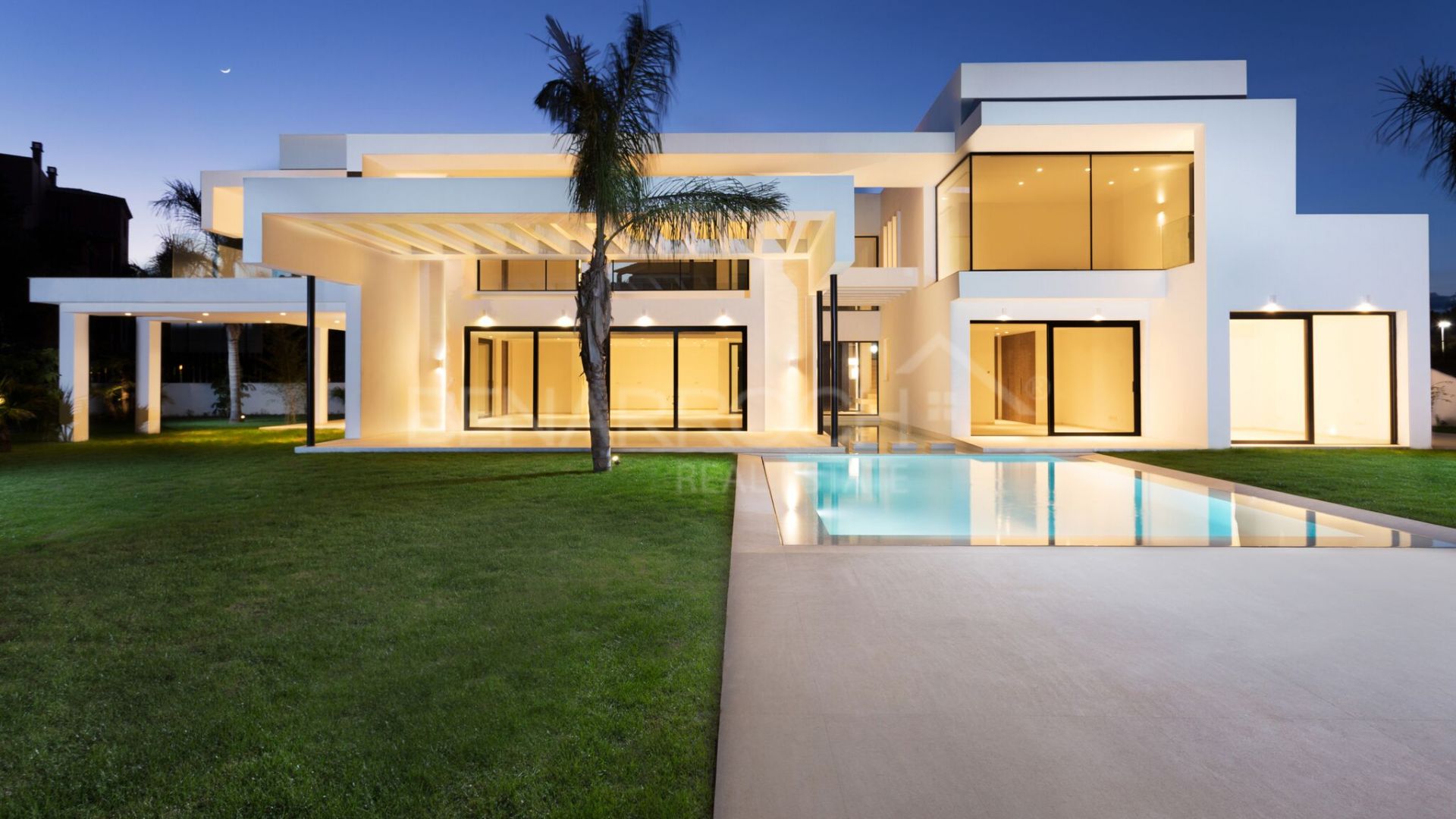 //media.inmobalia.com/imgV1/B8vEv5Xh_VThvnEqMx4G0ZxU_YC_pCgmETwWNQKyeMqLb9Afo_WSoi~kcK5mwaepLz96AHEmAzWJQblCNhundhnOIYTFLWoaYUhbAZPdW6QpatBcqnv9d_gZonTD8E5wCvPd6HqlkS_9AJhAKTuE~KbKWnvTpvzAjx0v3CSVarCedevmga3bvZl~5N~9Gj1K5fT~EBDEqSGz~nTxUJctYsP94yqwP5szDDaiqWU5Psr9vBYtjo_rEQnQCfzSRizlpkfWF0P13OhRXjhvZ472MpDit4uu5frkxhQD37_x17VwgoVbbcjt24nXxoX7HVWvHfVE9w--.jpg
//media.inmobalia.com/imgV1/B8vEv5Xh_VThvnEqMx4G0ZxU_YC_pCgmETwWNQKyeMqLb9Afo_WSoi~kcK5mwaepLz96AHEmAzWJQblCNhundhnOIYTFLWoaYUhbAZPdDB1maq_unRYWMa6myhmUTw9MRFU4iANG_9sSBw0lk6tCKaQkh01QNwmXcZtOMvSoUOQLreI~~uWVfp_TJbKZFv7tr4bij0hB_qmF~mpWNz8kv2jr08mzx9h7W~xkGeDPrn9tyMqsi8azO3~EmOwjDgm2hkHkBXqSRsstF2Rr27m5ODdxPUjI32H06XXYSQl4MCKjwD4BqMz4~pGymbFjbByi6DvYpg--.jpg
//media.inmobalia.com/imgV1/B8vEv5Xh_VThvnEqMx4G0ZxU_YC_pCgmETwWNQKyeMqLb9Afo_WSoi~kcK5mwaepLz96AHEmAzWJQblCNhundhnOIYTFLWoaYUhbAZPdWIZpP1yV7tupet~M8gNipsX2eqF~cvEHwodXYaDG8RoSTTHhRI26_y48Sj_NDAu0coIozFQenH4BvJ~~9Mm6CE6njjanTauGO1eJpftwIpsmGWXq5Rx2x~FBcJCMrHk~roTPCganSyVd07COsf~ebH2PX6BNKVPGEi8dqyQI~FpPrtDqm68~RuvA9~8NoVdhP~lrXcO5rvYjH5Q0FRcGZLJfSwChow--.jpg
//media.inmobalia.com/imgV1/B8vEv5Xh_VThvnEqMx4G0ZxU_YC_pCgmETwWNQKyeMqLb9Afo_WSoi~kcK5mwaepLz96AHEmAzWJQblCNhundhnOIYTFLWoaYUhbAZPdDBLAV~99m2fQfi~VcddeZwTDT_YTEzu9zoZmuqNY_8BuYD7mtGVw34iZFzZw_VibQ11uoHqXxRPIHbGqUtx_E48ChWzjFINU4MAqY89mD2rAT9JqxDij04vtrTEAsUYdBJBv031M0EOrJx6WwjVhGsPJ~PbNAUFByWnpgpXabA5LSc8mKDmZ2nJi4LYKwR~yGKimvlpEMJWj2EJRKtLGPycZ90mXAQ--.jpg
//media.inmobalia.com/imgV1/B8vEv5Xh_VThvnEqMx4G0ZxU_YC_pCgmETwWNQKyeMqLb9Afo_WSoi~kcK5mwaepLz96AHEmAzWJQblCNhundhnOIYTFLWoaYUhbAZPdCTmXaho7773E0vvLCYSZjc9JdMgHSShzlynmVaaYFYM3o2CtbpAV1pvcdKhvuRzDfNVYUg_uZR6XuWRtrRz4noXy2Ho9Vlizw2P00zsZf5oOveJhDSil69c1_YWpui2VelJ_i9Fs97aWzo6gPOFKb84uz0qfNdRSNZMDB3jA42jIjMUb_ekWd~Xp23y2o92ux7jsYwqYrKzTJQf5ylg5_c8Oy9J5jA--.jpg
//media.inmobalia.com/imgV1/B8vEv5Xh_VThvnEqMx4G0ZxU_YC_pCgmETwWNQKyeMqLb9Afo_WSoi~kcK5mwaepLz96AHEmAzWJQblCNhundhnOIYTFLWoaYUhbAZPdXFuw0DJ5MOE1cYwVO6RwOTgIGwN1LgKhju~9dN6hcA9b_LDiwNzvIBgvFRflv13hNq4P3RbNqFmmNNXFjrXc6jbDd6MjHszQsYlbRVuRVVyKJAc0bfG7u0JvG1VzTB8TN09ETEc335VF~~qQUlv8y5IprY7ZyXjSABgKXZ9qPDfZMRwkrfHOLVIuvx4L~VdzbisPmGJUOTr2LWmQdDA6tc~qztw63Q--.jpg
//media.inmobalia.com/imgV1/B8vEv5Xh_VThvnEqMx4G0ZxU_YC_pCgmETwWNQKyeMqLb9Afo_WSoi~kcK5mwaepLz96AHEmAzWJQblCNhundhnOIYTFLWoaYUhbAZPdXx8A9d3bBMpdIao5SLgEfFk5pxf29lbc_9ju9xflVWjYz8YTrWdmRawj4325pV_47AmAfk0mna52pKdxUaHs~SKBzrjVIblm_ARAKcVdNAsZfQTmPDiNuCy0M48x4NP1BRNZBy5ob42q4ybviaBaX1gbrgWwr_O5vdtHekYfFTyTPjXYUJxVfhFEvWZWnW9f1sovDjghbqwCDYktEhZ9AtL6Bo43VQ--.jpg
//media.inmobalia.com/imgV1/B8vEv5Xh_VThvnEqMx4G0ZxU_YC_pCgmETwWNQKyeMqLb9Afo_WSoi~kcK5mwaepLz96AHEmAzWJQblCNhundhnOIYTFLWoaYUhbAZPdXxrl8uxeMITJ5y3rLMG4k~pdU2j5G4jJVqiyz7Ba7cSFAsUTSGp8vLnNGLwZjOf5J_ZiXfl5r~ySdb2R3gXa6qb_RD66dY9J1L6WPKqhcRhJHFLh5PP6efwDDIMhMjqCoAQwHilkQGyhi2hHwuRX4T7eUuiac_VpdITpA21_xYKf9ZN~abtds5BR8rDI8y4p_IPDStr7qMaNWHNB1MBu2KHrUfhJIg--.jpg
//media.inmobalia.com/imgV1/B8vEv5Xh_VThvnEqMx4G0ZxU_YC_pCgmETwWNQKyeMqLb9Afo_WSoi~kcK5mwaepLz96AHEmAzWJQblCNhundhnOIYTFLWoaYUhbAZPdWaXX6rMk~ctcPZsyJ1~eR1lY5TcxCijdNVPVBXulNUh51hVTNS5nflb~zmEOjVDlMhfSWNBa9UuJ1pRPHwm3Nc35~BP6g6xCknzViylLXi6dXUa81b8D9oMDCaO5mb65gEpeqa9gMS3vMXIVrBmVlLSJwXzt6NPhZlVhGUIrmhgn~AeyJL39H1rn2BMOg47yjZBQAF9r1aYW1SUfuPLE5JJeQYJipA--.jpg
//media.inmobalia.com/imgV1/B8vEv5Xh_VThvnEqMx4G0ZxU_YC_pCgmETwWNQKyeMqLb9Afo_WSoi~kcK5mwaepLz96AHEmAzWJQblCNhundhnOIYTFLWoaYUhbAZPdX0DVN9ED3tDwOL2D1ud5zxTBO_b~0eiQfoe7w_agsaAAxnmRe687on5kJuW9aPhHWzK_ZTJH5gNtVNrOS1QBqhpR9A8wHWPbTkMrBB0Apfe2lDen4YJWLuiW_v5eq4DgkXAexl7OjoPH_uXm3dJ7WMKopBBdi4NiIoQCgcM9xT2UjAwbNL7TiPL7tILrWtPijXI14TyfgYzu4Q8jlWtmmjNyDCMdMg--.jpg
Casasola, Estepona
Villa
SOLD
Casasola, contemporary villa a few steps from the beach
Contemporary style VIlla located in the Casasola area, a few meters from the sea and the Alhambra del golf sports center.
The property is accessed by the ground floor through a double height entrance hall and with a large window, living room also with double height, fireplace and large floor to ceiling windows, two terraces, TV room and open-plan to the living room. Also on this level we find a guest toilet and two large en suite bedrooms overlooking the river.
On the first floor is the master bedroom en-suite with dressing room and terrace; and a second bedroom en-suite, both with beautiful views.
In the basement we have a large garage for 6 vehicles, several rooms for facilities and a large open area with natural light generated by a patio of lights whose great possibilities can be distributed to buyer's taste in two more bedrooms, gym area, home cinema, Laundry, spa or chill out.
The villa has marble floors, intelligent lighting system, air conditioning and a well-kept garden.
REFERENCE

208-01014P

bedrooms

4

bathrooms

4
built

799m²

plot

1.266m²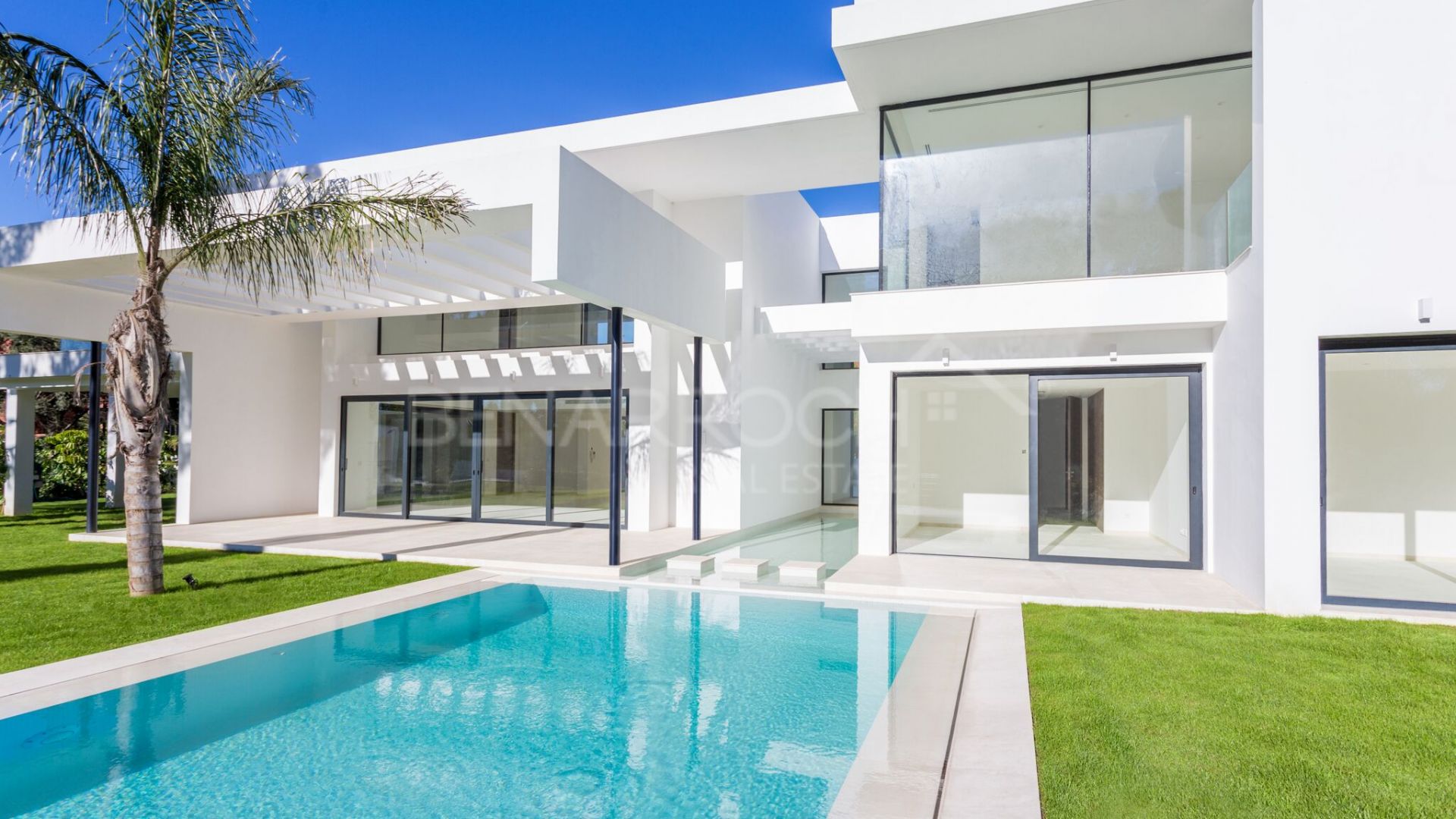 Video House
Video of Estepona Area
similar properties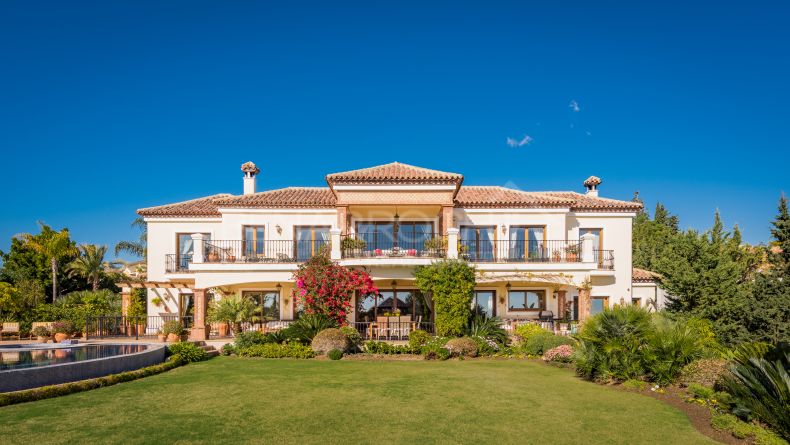 SOLD
Beautiful villa built in 2008 in Mediterranean and family style with wonderful panoramic views over the golf, the coast, the sea ...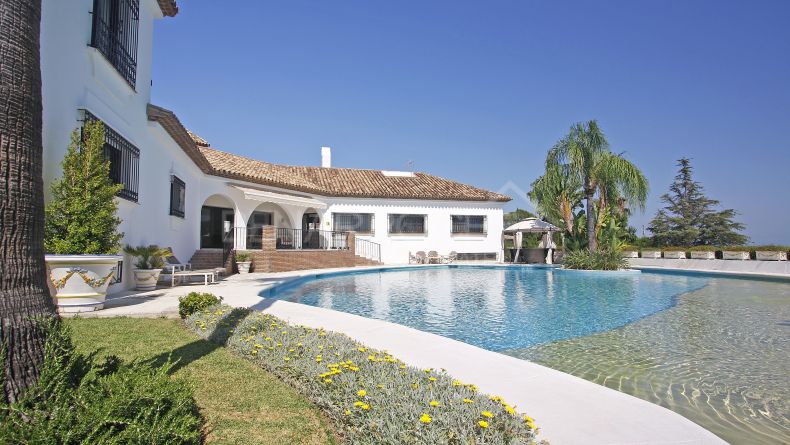 SOLD
Spacious andalusian cortijo-style villa with stunning views over Gibraltar and the Mediterranean. Located in a quiet private ...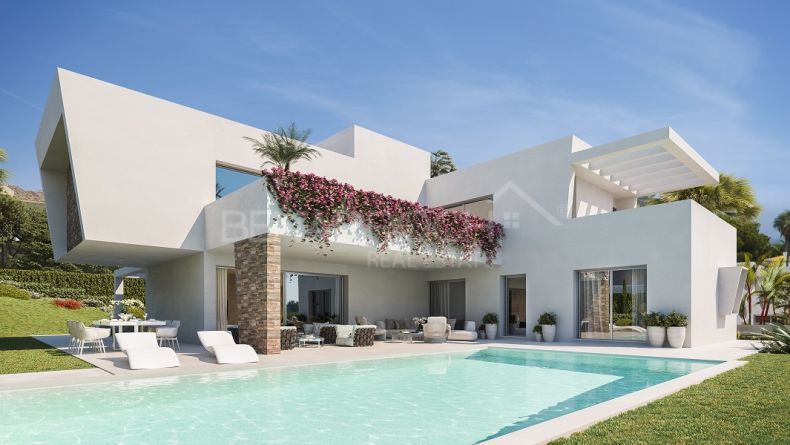 1.348.000 €
Modern style villa located in the urbanization Monte Biarritz, on the New Golden Mile of Estepona, a short distance from golf ...