//media.inmobalia.com/imgV1/B8vEv5Xh_VThvnEqMx4G0ZxU_YC_pCgmETwWNQKyeMqLb9Afo_WSoi~kcK5mwaepLz96AHEmAzWJQblCNhundhnOIYTFLWoaYCUj7icFkYTrrZH_MRoYLn~cJxBB2i4Gdm880_c6qcqbL52Eo10GUJQyfWA~bmbenUbJIPEs07qpDm9MZJHDDZfsCh1nU0O9a7_SjGTrCArj_aXVK2vb07rGoBuIzWyArYuoXH5gklXwdoz_eMgyfM9BDPZRv7oaHcLz7Ny9L2EQdxxkzkMvTAsUV3xJZ2YjRkvAVcnWgF~EOD69DagZ2_6hNzK_c~aG4UjW6Q--.jpg
//media.inmobalia.com/imgV1/B8vEv5Xh_VThvnEqMx4G0ZxU_YC_pCgmETwWNQKyeMqLb9Afo_WSoi~kcK5mwaepLz96AHEmAzWJQblCNhundhnOIYTFLWoaYCUj7icFlmsMakrCcYGYGn68rd9705rC8gpxsUsF3oGH4e89yemQroNkjNHz3sA_y2ZPBvjUK_cwbwcYp9Lyx9qBfRnuMj70WRoBbm13IRNwgzWChoJpdS~8ueODKNdZMrKAKPPSEgHhJfgMObVebeiLBtoFlWuZQkA1w5VbCcUDMeDe4IW3uQ7VM2pCdqZtHSKQTGTfpVGbUQ645eMK~e2USQ1zsL0lz13pWQ--.jpg
//media.inmobalia.com/imgV1/B8vEv5Xh_VThvnEqMx4G0ZxU_YC_pCgmETwWNQKyeMqLb9Afo_WSoi~kcK5mwaepLz96AHEmAzWJQblCNhundhnOIYTFLWoaYCUj7icFzDHcvtHMUHEQou9CG9tYnTN7iUXSofzk9tf3EyQqIB0_EhmGvlyC3EtjjHFm6wNJIIXckHU~dBSiFR7ipTQ5bPmxJkswpus5DXv~ykO75TxOIfvzNICtW~A3W4oFWGjf06QV674l3rDZctH3bcRGndGeLQ0DBDUgzbwcQOTe9JGlygzAXuHr6PLoNgqlXZ1H~4ztlu1kxgAA18mVzcTtREy3dutQ9w--.jpg
//media.inmobalia.com/imgV1/B8vEv5Xh_VThvnEqMx4G0ZxU_YC_pCgmETwWNQKyeMqLb9Afo_WSoi~kcK5mwaepLz96AHEmAzWJQblCNhundhnOIYTFLWoaYCUj7icFlaXvnDXGNkMYQxnSkld22UczvreCeCto1Oe7WlD31FUEYjO664vBlvi~BL5GtIjoVnkGbM6UPa45SFA4n3fmcmchyALSZWau6g8knUvDZ7ukxNSA5CBoErlu6w_YVZevpah9rBgXKDGaexsOFHyKy0hlvjDzGBhWRHhVfTjR_1tTJTBiBunZCL6E~P2QHNYiaV9YzSuSR3G4_u09~4Yrq7vfgQ2WaA--.jpg
//media.inmobalia.com/imgV1/B8vEv5Xh_VThvnEqMx4G0ZxU_YC_pCgmETwWNQKyeMqLb9Afo_WSoi~kcK5mwaepLz96AHEmAzWJQblCNhundhnOIYTFLWoaYCUj7icFwS8OilNsIFUYKFI9SZJb9y3_xCBFPRfNnzVS2sylZHcJIQbrUiM_8ZAUXp85nrD4tvJ7txBvZ61IgGP2gW_L6p_lsmwMO27yTTr7CXs~v85zBwRC1pzs7t_wUIx68RxOiDMlGCdNePK1nxaqi61bG~n2LPuG94J6rb6nbWqGyghXSGVyxGADuePmQCAlN3ESjObJMMHceMlPQZGjO~UlwsvmvzKfvw--.jpg
The View Marbella, Benahavis

From 799.000€
The View Marbella, penthouses and apartments in Benahavis
The view Marbella is a new project of luxury apartments and penthouses of contemporary design, located in Benahavis, with spectacular views over the Golf Valley and the entire Marbelli coast.
The view Marbella will be developed in two phases, the first with 49 homes and a second with 70, with the project was completed. In its development, the planning has been studied to optimize the interior spaces and natural light, in order to enjoy the magnificent views that gives its position in height and in turn, ensure the privacy of each house.
Constructed with first quality materials, the houses will have 2, 3 and 4 bedrooms and spacious terraces.
The common areas will be equipped with gardens designed by landscaping specialists, to create elegant green spaces with native species and an area of games for the little ones next to the pool.
similar properties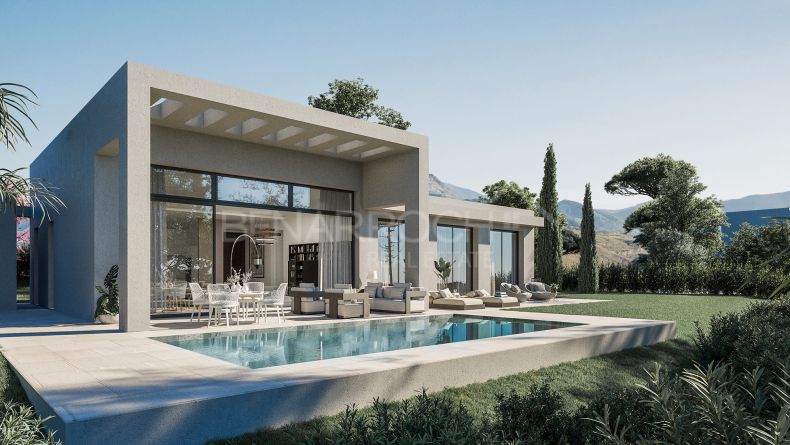 Price on application
Newly built luxury villa situated in the residential complex La Finca De Jasmine in Benahavis.La Finca de Jasmine is a complex of ...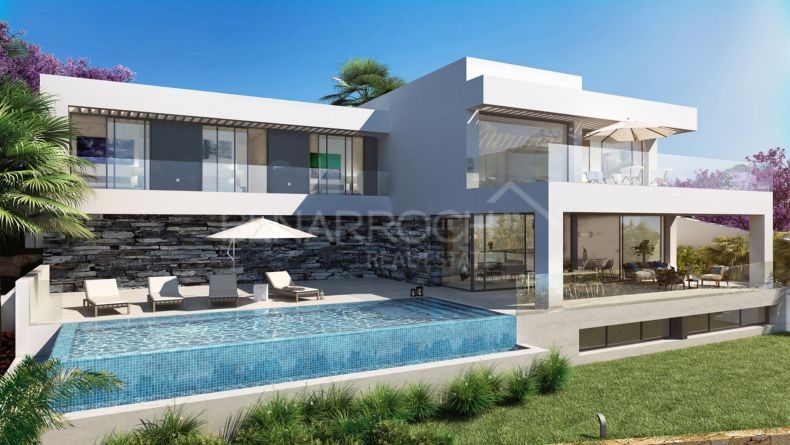 Price on application
Modern style villa in the newly built complex Los Flamingos Views, in Benahavis, next to the 5 star Villa Padierna hotel and the ...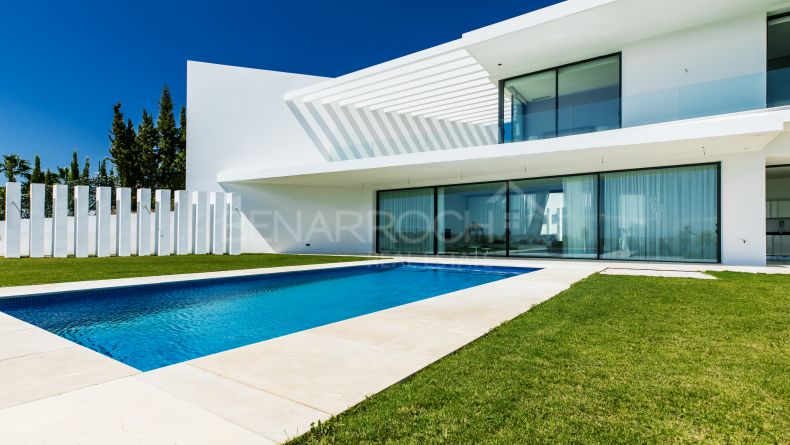 Price on application
New luxury villa located in Capanes Sur, natural surroundings of Benahavis. The property is located in one of the most ...