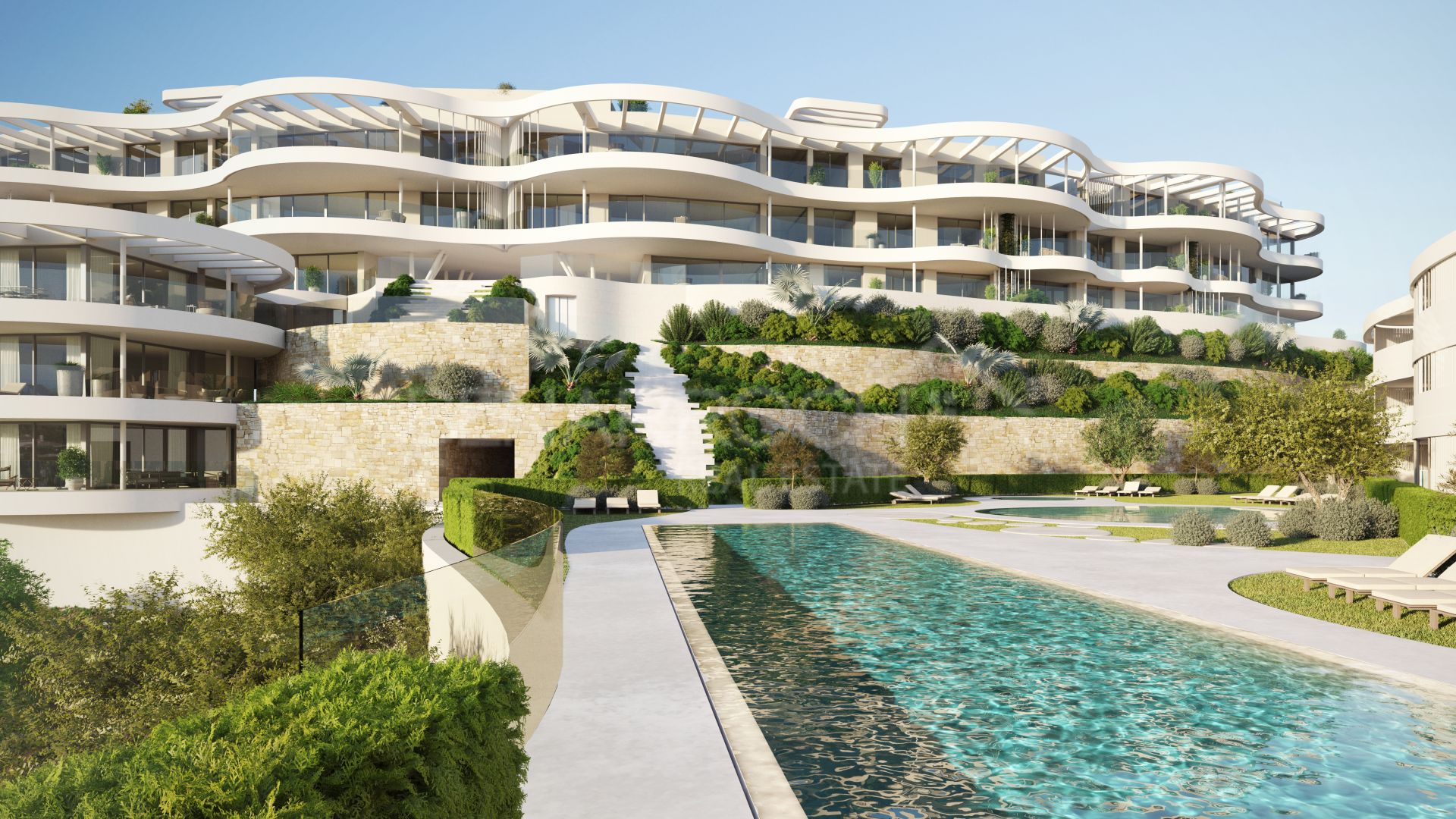 //media.inmobalia.com/imgV1/B8vEv5Xh_VThvnEqMx4G0ZxU_YC_pCgmETwWNQKyeMqLb9Afo_WSoi~kcK5mwaepLz96AHEmAzWJQblCNhundhnOIYTFLWoaYUs7D4GbN~4AAI05j7UWQTzzoEVU~wnRc7dkRBwtT0slaPb_YyfRymO1M31Mo1S9ipbNTPdl9vWqKWrlsURfSLLz43NsIWfo7ahHgs3UhEgrmTKQvrOpGAeSLPP4eVV_rkK3vrNmtx7gYHaXrapgff101uL5nNs7MviPLu65Bl26K~AZx1h5qVgZErQoq7RT8X5bNWPEa3Iu8vQw7pBGG0w6m5hNnGV_qUqL8w--.jpg
//media.inmobalia.com/imgV1/B8vEv5Xh_VThvnEqMx4G0ZxU_YC_pCgmETwWNQKyeMqLb9Afo_WSoi~kcK5mwaepLz96AHEmAzWJQblCNhundhnOIYTFLWoaYUs7D4GbMK4fL1uRWk~utHsOrEk9q5dLoFzhMb2rmg62CP6vIG5pLDPogxdTNUnjWmTGTH5iXwmEQ3YxVoxbLiKZFxE1GQo4DFDyxwVVxqrN~H5YkIS3O3tj4L3RGJ~suWM9OZXULcyVojpi~ck7eQDmkgO4t6a4HDuAwDjBbv0B6HK0spFoWlSXjBe2eh8gYtdsc4u4IGJ2DaamvBg3Pbu2zDROtMc~8Q02Sg--.jpg
//media.inmobalia.com/imgV1/B8vEv5Xh_VThvnEqMx4G0ZxU_YC_pCgmETwWNQKyeMqLb9Afo_WSoi~kcK5mwaepLz96AHEmAzWJQblCNhundhnOIYTFLWoaYUs7D4GbMdVX0SjOSw4N1GSSemB5DRRcwkQ1NH504gDGrrkGuaM5J7L0dFfo7HuY~g~76hbGXvTBKnZ2rRzQ5tOXV5pBfB3z3zJyteLfK5i9HvtueNfP32JZinyyHawDXavpezq8JHQDMV2IyYn1O~OuTAjMeJRLoteja4ccex4YyFI2OLsHt95Z5kuvKveLvHpDglD9Ap2msZoUaFI7cuA2W~WFoLR22zZK7g--.jpg
//media.inmobalia.com/imgV1/B8vEv5Xh_VThvnEqMx4G0ZxU_YC_pCgmETwWNQKyeMqLb9Afo_WSoi~kcK5mwaepLz96AHEmAzWJQblCNhundhnOIYTFLWoaYUs7D4GbZxRI7O0ucHHjE5TgKQQXRadIb_OyxekkiaQjL4e2qYxKxyc_k2UrA6rAYfG7d_12CY4lC~sxJ~eRihpZJ6pY6t2PqTVW3oHDtKtqPV_vdQq7s_6WZcRQoRtMvErx0FpKz11GWfxYk7l32z~wv9sgNwEMc54ufOPWfAXtsVkOCVah4kafYi~1pct~r1jBZg5SwZiZC58iZZTi5TKJVdxDiZc_2yWsYg--.jpg
//media.inmobalia.com/imgV1/B8vEv5Xh_VThvnEqMx4G0ZxU_YC_pCgmETwWNQKyeMqLb9Afo_WSoi~kcK5mwaepLz96AHEmAzWJQblCNhundhnOIYTFLWoaYUs7D4GbZSF5o3wZNk6Yrnvjco7_t7UTLQ7c5_1vOFZQKTfijvBMtHj8Jg1MItFonyF3nxFaaoE1U5X0satSri25yamVerlbkjvUiuASZll7aB1wGNCcaQwfL1IwzS3ZEHBft9CZITNWSvHg2p1zlmfs1367A1tGjsrjg~oCHlkC1BS9TTzce7rQYfyJDx0YcBgUvYesc_8KtccYXkQLj0INZt6U95uTyjLNkA--.jpg
The View Marbella, Benahavis
Apartment
SOLD
Luxury apartment in The View Marbella, Benahavis
Apartment located in the residential The View Marbella, in Benahavis, next to the golf course of La Quinta, with spectacular panoramic views over the Golf Valley, the Mediterranean coast, Gibraltar and the African coast.
The house, located on the first floor, has two en-suite bedrooms, the main one with dressing room and both with access to a large terrace, equipped kitchen open to the living-dining room with access to the terrace, guest toilet and laundry room . The property includes parking space and storage room.
The View Marbella has an outdoor and indoor pool, a complete spa, gym, children's area, garden areas and 24-hour security.
From 669.000 €, apartments on the first floor of 2, 3 and 4 bedrooms, subject to availability.
REFERENCE

208-01300P

bedrooms

2

bathrooms

2
built

122m²
Video of Benahavis Area
similar properties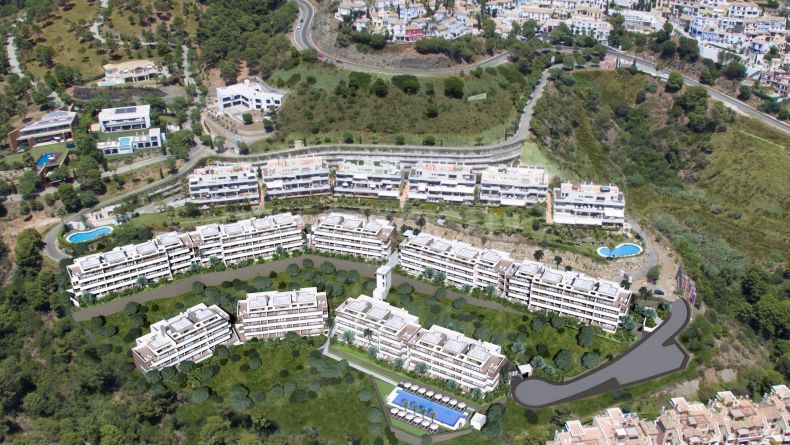 395.000 €
New project consisting of ninety two bright and spacious three bedroom apartments located in La Reserva de Alcuzcuz, a private ...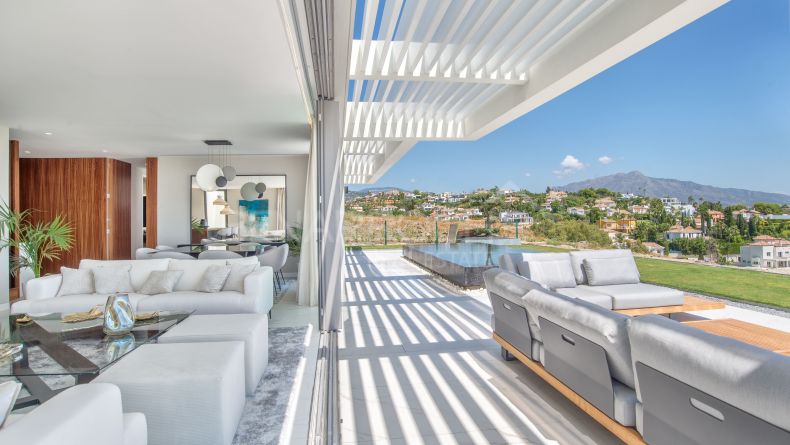 650.000 €
Luxury flat in the residential complex Infinity, in Mirador del Paraiso, Benahavis, with beautiful views to the coast and the ...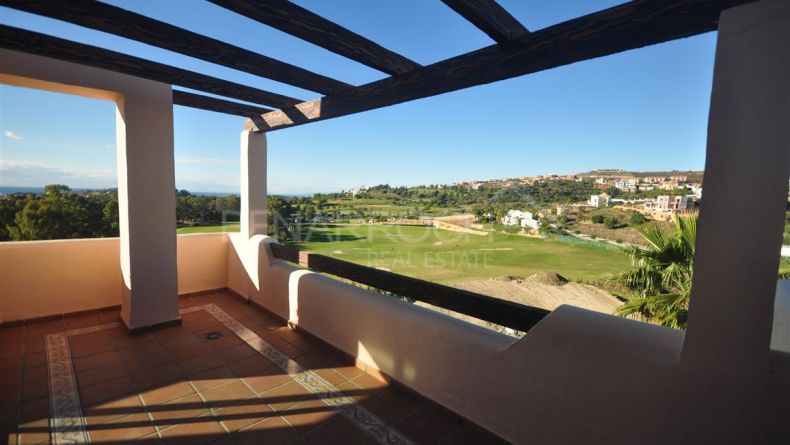 425.000 €

reduced from 450.000 €
Fantastic corner penthouse overlooking golf, sea and Gibraltar located in the municipal area of ​​Benahavis, in the ...