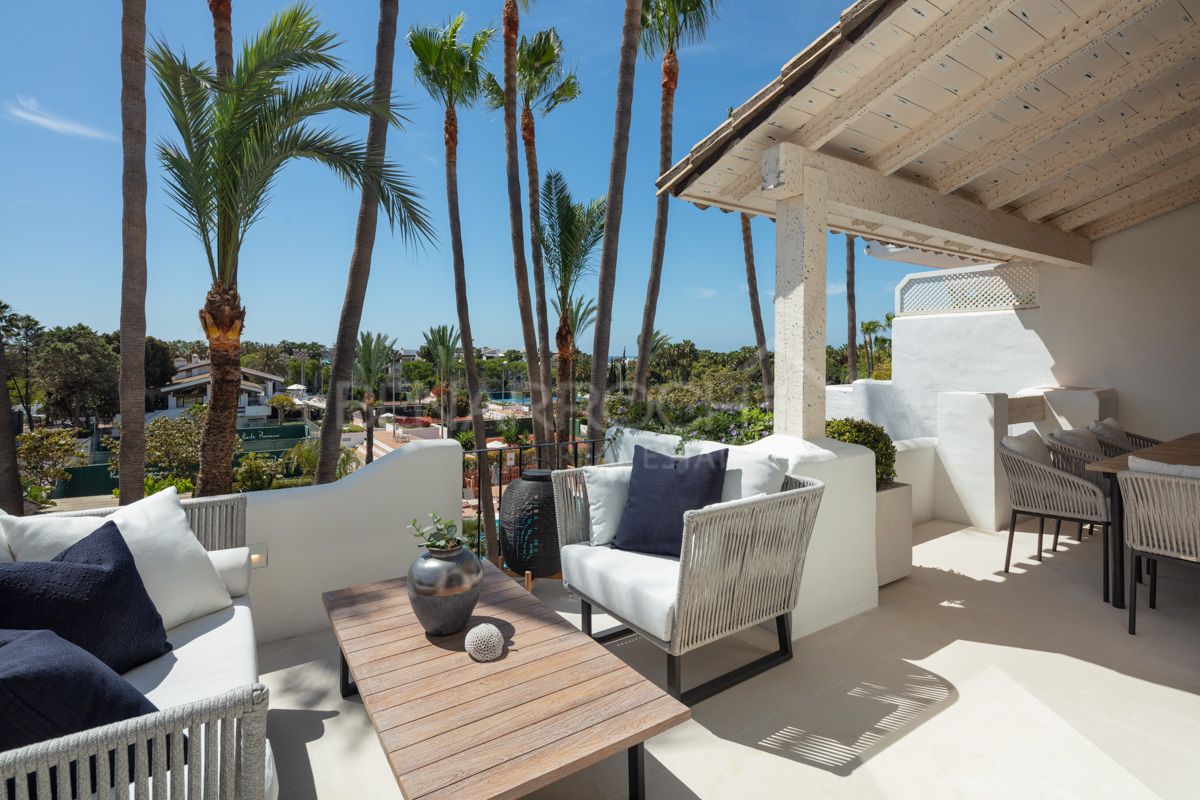 //media.inmobalia.com/imgV1/B8vEv5Xh_VThvnEqMx4G0ZxU_YC_pCgmETwWNQKyeMqLb9Afo_WSoi~kcK5mwaepLz96AHEmAzWJQblCNhundhnOIYTFLWoaYUC8_EpmLPkEyDfW5X2fGM3HaybigRdPqud11F7n5BC6~CYLfh39KEmmfoIzy09QleSgN~McnENinLyNptThxAEUumFXf9nN~iSp2w2s0vS7f_fA3V_~SykYgK1b2cfsUn0EToeYbPzgj5K9EOLRjOuH1TOFin9hSQ60AxsuaS_Q5RTZu50BAZhEDMxJuxb3FgUiKjmj5JP~4RNIjOkdwGe87XmvbkGdLwz78Q--.jpg
//media.inmobalia.com/imgV1/B8vEv5Xh_VThvnEqMx4G0ZxU_YC_pCgmETwWNQKyeMqLb9Afo_WSoi~kcK5mwaepLz96AHEmAzWJQblCNhundhnOIYTFLWoaYUC8_EpmIWDdGBKKXVimx6nUpWwi46KCjASSE1p2C4OQRQBUuVohujxrXLWZqI7pfZmYCcwWipEIhnTl2x5A3mCNPOaQqgvXl5dxAbbk8qFv8Wk_YrVQ3qNEFKqd9obq4XARuwHTeKSCbMvbm1TQszSS38dbUDOfVIgze5kxi~EX8rpEtEz3XsDOKFYMlFPc9qFNQ0cB0iafLGwzC3qPtyMPYuUuTNsSqKkPoQ--.jpg
//media.inmobalia.com/imgV1/B8vEv5Xh_VThvnEqMx4G0ZxU_YC_pCgmETwWNQKyeMqLb9Afo_WSoi~kcK5mwaepLz96AHEmAzWJQblCNhundhnOIYTFLWoaYUC8_EpmJvKpu6FYZNalHtkt6jioDSyx~Mtvh6ynObmyVzvBUiQXcW~gQalMKg9wmTy3quUHfTH2vpv_r5DgdAZhJtm60i62K1JK4F7Dasgw4RM0AndDN5aLf_zfaalrc0UTVkfpZ7WHBG7j2e5QHflFo45HitidUAX3k4WCshJ_difu08Y22k1INlL5T_se1EWoe7Qn__MykOjZstVUph1g1Y1Slla95r_ePA--.jpg
//media.inmobalia.com/imgV1/B8vEv5Xh_VThvnEqMx4G0ZxU_YC_pCgmETwWNQKyeMqLb9Afo_WSoi~kcK5mwaepLz96AHEmAzWJQblCNhundhnOIYTFLWoaYUC8_EpmJTgjJHiSj_ZzwQXBTkBbAwiJPsqOz78bbpIWhFSUrnw8OmBah5O8h51x0caoy5~YWG7lVF56pph986DmUgCju~IQaDLzbqqM3EdDLAorW4ZTP4xogrwi7G6FQGN2av1OeokF4~1XtlhWTi5U0vEGTss8~EULXL_b6~mdQR3PlJspvx23Wabfes6RuMeqVv34YZtgQLn_bkrvhuYCzUPJxpbZH~rIGg--.jpg
//media.inmobalia.com/imgV1/B8vEv5Xh_VThvnEqMx4G0ZxU_YC_pCgmETwWNQKyeMqLb9Afo_WSoi~kcK5mwaepLz96AHEmAzWJQblCNhundhnOIYTFLWoaYUC8_EpmLP15oP8vlu4K_mSCunKIVL87fByP2LDPBbya44VFMGiIGTCEI8butt4uNkv3~mpKXUJRj8CYhsbDU2ndOkss7v1NYTwdm8e0xBljvqw9DoE8EgB4HrmFEOA7xKs0ovxNX_XavH6WPWdETu~ZP~smLJ~aA9fdTfOi7AEPl9c~h~tyfLam~LLKgAR0h1Bi14R2r~nWh~3VJIQZZ5mKPZhNF0KxPovd8Q--.jpg
//media.inmobalia.com/imgV1/B8vEv5Xh_VThvnEqMx4G0ZxU_YC_pCgmETwWNQKyeMqLb9Afo_WSoi~kcK5mwaepLz96AHEmAzWJQblCNhundhnOIYTFLWoaYUC8_EpmJTmdf0fPo4tPJcRnAwyqK2PNLPjFZQwW9YF0UbvOdnj4oqqxvIvGSZXfyzBB2OiylMICcD4oe95a52wWp8HZJAe9UNM0Txzew5ZGM6y5LlL3rZpja67BVIuH2svHELHfPLE8wqCy~5UWOn9Vqv0K9TuqvI2q1F~a_p8rc_77IiwNilJVvelk5YJsHO69hR4Vrk5GUM2zbqVkY0yaNCdkO5KVososJQ--.jpg
//media.inmobalia.com/imgV1/B8vEv5Xh_VThvnEqMx4G0ZxU_YC_pCgmETwWNQKyeMqLb9Afo_WSoi~kcK5mwaepLz96AHEmAzWJQblCNhundhnOIYTFLWoaYUC8_EpmIWKTSdXmOeMtiL0jOkKxeFs78PXNr3eDCMX_LbfrQKaOGsNktDc3OcJxjqrBMMlMQXyvjU3Y_HKrDSk0nmDklZycQHIs2816UZE55y3MyP8bNbCuUPckoz9mQGL4jnxLJvlU2Yn6d17_jpQS1hegWWoMFvJ1QldNAVtWfx32HCr2KTuNNlhbM3_gbs_~6eMeSCziRYOvAwSJ8JfwywhycIvHMIuvmw--.jpg
//media.inmobalia.com/imgV1/B8vEv5Xh_VThvnEqMx4G0ZxU_YC_pCgmETwWNQKyeMqLb9Afo_WSoi~kcK5mwaepLz96AHEmAzWJQblCNhundhnOIYTFLWoaYUC8_EpmcSo2~i1DhG1Jrtpzqy581XTNKa24qNiQgzIYgtZZlSLcbBi3EvHapCf_XCAZLLjGpQ59uW8zO157KXLSUD5HoPCcun3zHPMApiwWMRP0rffPELKEqW_LCPWVqyKJRN~tlIuzJ4fPTWSo52lOsOy6YGstqZ1Xr2EY~d4Tk8hHA5zMboK~~JV8sXdAPSnxXAtQyDsbTNN9x21pMogmOn5TKbGslQlzhA--.jpg
//media.inmobalia.com/imgV1/B8vEv5Xh_VThvnEqMx4G0ZxU_YC_pCgmETwWNQKyeMqLb9Afo_WSoi~kcK5mwaepLz96AHEmAzWJQblCNhundhnOIYTFLWoaYUC8_EpmLXn7iLd3WiIueBhDZhKpTUVAeJfhOZBSHA1vELhv22XHB7zpQ4da7Jf2yOXH82PvRPiu~NEdkM1K3DR8jgoYcvPxpdiqtFHANLsUnLNDJwbud74tlo5rkci8fdO6UH9KGeuDK6FbEphEibiAQiMuC3WpR_xRnLGUN22NCLnZ0qvw8eK2CnamVxOHJ0T1faNGEk1fqbmwjATmHrTfSqHx66GZ35RS6g--.jpg
//media.inmobalia.com/imgV1/B8vEv5Xh_VThvnEqMx4G0ZxU_YC_pCgmETwWNQKyeMqLb9Afo_WSoi~kcK5mwaepLz96AHEmAzWJQblCNhundhnOIYTFLWoaYUC8_EpmJ~qASYvITQhimN3nFBg1QLpe8mlZtzvwkxi5iiyxrpPX~qTx_5F29ARAZQeOQ89u3SBopoRru42KZ2Lnn_RcuReObO7YUH1oas6ayYlwQ59dspoeSSbhNdhfEOHjDFMWQK8zslxUYMfGlI6i0CfhbDv4wLDHpWT03dNQHHTrBzmbMpOLKLzchkf9boOaSC~8alvpg17Kr5j6ikJFddVqDsezk3JMHg--.jpg
//media.inmobalia.com/imgV1/B8vEv5Xh_VThvnEqMx4G0ZxU_YC_pCgmETwWNQKyeMqLb9Afo_WSoi~kcK5mwaepLz96AHEmAzWJQblCNhundhnOIYTFLWoaYUC8_EpmcX3kg70mik~9rsaJaAW7LWzn9tEOlj0Zu7sxcIWF7LFHHfwthd6YGQVKY1UAG4SHPmZbRn9702tGcxObHYDpCOcpgPdVdzfQVDsAEfOZDvX5nUMuOgmm5aoKGRvgp1PLT9tFEmqpE96YrQfY2iPu90l0TO_Zv7nyP16LMmkkUK5kSC2NG7MxOxr~EjNJUKYjIeTGVkNg_ly7a716lkQ9Wwmq8eXbSw--.jpg
//media.inmobalia.com/imgV1/B8vEv5Xh_VThvnEqMx4G0ZxU_YC_pCgmETwWNQKyeMqLb9Afo_WSoi~kcK5mwaepLz96AHEmAzWJQblCNhundhnOIYTFLWoaYUC8_EpmLSp0w3fC03qBjswcr7EvKyArTnwIOqv1hQTfjAg~xMJOqylqiKAARL677EbMLMaK04H78iJvUghnKZ0xdayOUEoqqIoZkYOs3vbBgdvkdu4e~Tgmy2IK~E~nPej4ObIRUdnQKkZpUafoHTEs9qAt6HVa3Oxx8JEttob37a_2CKgqgrrQQhSuK1MisGsT8HlMlA4nEQViZZ2YW3NFAzQ3urWF9Xg4vw--.jpg
//media.inmobalia.com/imgV1/B8vEv5Xh_VThvnEqMx4G0ZxU_YC_pCgmETwWNQKyeMqLb9Afo_WSoi~kcK5mwaepLz96AHEmAzWJQblCNhundhnOIYTFLWoaYUC8_EpmIjETPY0dQd3QkUTF53izlxZvGiPKE1q4r9A3Da27GpIXOIyto45EUMcSPrnMfI9ggKeBvCzzSnnlbBQg2l0Bbf~2bAv3_qS9vCmvGCP~cZ6bOryPnLHIp019vTkI_F7Mk~a5ecKjVz6a_hfeaPwFRCZsWdyz_DPeHXOoq081CnoL4ws51rnOLzQd7Neql_YclctiHcO6xNLkL6_xJRmU78wVlirPkA--.jpg
//media.inmobalia.com/imgV1/B8vEv5Xh_VThvnEqMx4G0ZxU_YC_pCgmETwWNQKyeMqLb9Afo_WSoi~kcK5mwaepLz96AHEmAzWJQblCNhundhnOIYTFLWoaYUC8_EpmITBpQZZx0DB4q12iVvIEUlU~kw3F4pCIKXPty03sqRRWcxZQCnNJhZRExyJcdks3lvN~FyfD9XqwwY_BaHUIS1QJcq_BkDyIUNzoiRjzxtZtrDJn9wHUTRW5jRncxWKsRzozDOiJfVzONMda1~DTwXwPO2F2bpdy5Kd691YE5wPV60AU91ZertoMycwCQxRPJs91drkUohEdFd1el8~sTomb6l6soA--.jpg
//media.inmobalia.com/imgV1/B8vEv5Xh_VThvnEqMx4G0ZxU_YC_pCgmETwWNQKyeMqLb9Afo_WSoi~kcK5mwaepLz96AHEmAzWJQblCNhundhnOIYTFLWoaYUC8_EpmLX7AZrLSfL8Gf_I2KVFNCwUVSMg~56Yg6pJzSJzYcXCaLuHumrz8ra3z33yBYcABWpmPUIs4WhJgPWiTOkd8h4Hln7uJ2KE2p6UGrbh2UhwLhXjMgmFUw1ZkUDbkTDpi0WUzl569Kw6OcQl0qxlLVF4TZKj5npNIp~12Rm2R98Jb76bRa40~X7oIKQNPRjHZ1i5uM~48~zJFn1_Ln4oAQhQB6V8jPA--.jpg
//media.inmobalia.com/imgV1/B8vEv5Xh_VThvnEqMx4G0ZxU_YC_pCgmETwWNQKyeMqLb9Afo_WSoi~kcK5mwaepLz96AHEmAzWJQblCNhundhnOIYTFLWoaYUC8_Epmd948d8TDyEyewQM9X9pFthJtWwI3WFKWORxg1fIc3KocZGlFpcTGwzAf~EMmSLTGBXLHEEK54idN65osTErAR7TyI9ery~6uFK5OwC4Ydi58THZ61psDEBk2H~5EIEkb20C8bU~2J4tRWR1vZC2cpik4OgjROV36E6f3fKAeoURFeIha012xE7T17IFSUvcYXB8qMoWwLgh9OKewA~mzpb9BSGM8cw--.jpg
//media.inmobalia.com/imgV1/B8vEv5Xh_VThvnEqMx4G0ZxU_YC_pCgmETwWNQKyeMqLb9Afo_WSoi~kcK5mwaepLz96AHEmAzWJQblCNhundhnOIYTFLWoaYUC8_EpmJqh1ONH8vdidd_Cw8nu5UM8QbJVWvabCqhjZ0qwEohtFMuLa3DZRpgVK1WWZwrhXVc4D09m9Sf1TS0SUzHVsg9cqimjbPh3eHY1MlOWa63ShXKQPKb1ZnziMcKxvgvhZR9yMGroKRw_oicAPZOIXt8biZ1~n1tpwazbSiOSrVjfUwaGW3XOkw_qRQnuyfJimBIm_mvOitRGVxRfAPIxBOZ_yyc8GkQ--.jpg
//media.inmobalia.com/imgV1/B8vEv5Xh_VThvnEqMx4G0ZxU_YC_pCgmETwWNQKyeMqLb9Afo_WSoi~kcK5mwaepLz96AHEmAzWJQblCNhundhnOIYTFLWoaYUC8_EpmcovgjOlnvRh5J8ALm9LU~9QMf6wLWYB6pjmBmNXjuQ0LczEIr4QcFWSg4IvdIDmK0pN4NcCYvnxohwsYMwoDAKbd~FMvuqMWNmxe~zurtGHrXCnW758kY1QK7e6XIrW7ixXqlkpjHSilOPod4gyCkGXy3NRB36QOwCmPPCyXnWWYNqJ3bZ_wl_PFzhp5RPGTUwBZK6zIQf365ILNtiLIFtl_PjiE~g--.jpg
//media.inmobalia.com/imgV1/B8vEv5Xh_VThvnEqMx4G0ZxU_YC_pCgmETwWNQKyeMqLb9Afo_WSoi~kcK5mwaepLz96AHEmAzWJQblCNhundhnOIYTFLWoaYUC8_EpmcSg2prQC4VX1NmCZA10FuKUzhiOZDRr55iVoOgMIHUL4sn~hu0hTRVdVcORnoC1NlyMNAAU4VVWQDViQcTd2qCU9rF0u9DqsV8hQdkuwmb2N9aU1XOaPPz6a024RBmJ31pBAJPb8VOSHA7N3IFNPfnqLoNMjM9ZzTQ2I6pgXx8kzfXbY8z7d828tW78ckBKai293bi2fTl5pYjIFwMTHCYCxPuixgw--.jpg
//media.inmobalia.com/imgV1/B8vEv5Xh_VThvnEqMx4G0ZxU_YC_pCgmETwWNQKyeMqLb9Afo_WSoi~kcK5mwaepLz96AHEmAzWJQblCNhundhnOIYTFLWoaYUC8_EpmJqHKwttvwmv0KBUVFeklD7WAZ0aF_FRiOKvlLiLZp0qjmq4TbA1sXlFGnfVQd4Gb4MqFn142Y4DNY7PVSv_BZMY3jqLswBxpHoFh1lhH4qa2_AJY3zzjlnXSKcfjWvM2CQ5ncna_E2SfbKj7QBWJxHDn6IESsfWLZBCI7mndeO6hArlqYXVIc9XKQ2xLxs7VDEBS2YSbqHJAXpyVXVn5_iWVMFSY8Q--.jpg
//media.inmobalia.com/imgV1/B8vEv5Xh_VThvnEqMx4G0ZxU_YC_pCgmETwWNQKyeMqLb9Afo_WSoi~kcK5mwaepLz96AHEmAzWJQblCNhundhnOIYTFLWoaYUC8_EpmJ66R2VSBgeDZgC3t6PDJiQD6CyzirTpN~O5eSvSPlPKsHumPXfZRD9RibeC~AFRlBtGgUieAsrrgTpn88vqgO0alofD~QEC9Ftpq8kRU9OxmjDjgGWZjVVapJu3CcG6JA4tw1G7G65~~5BpJfs8q4iRNTlf0H2TLY2o31mUqqv6lD_8sNVmX1aaOO9JNC8GEaIe6IytRjegczfhaOyVtFaQqbuNPJQ--.jpg
//media.inmobalia.com/imgV1/B8vEv5Xh_VThvnEqMx4G0ZxU_YC_pCgmETwWNQKyeMqLb9Afo_WSoi~kcK5mwaepLz96AHEmAzWJQblCNhundhnOIYTFLWoaYUC8_Epmd99FOXkz5oeCj7fKwTryGqszs075pF4Gd6QBrR7fjFZIdq_HDU5~pNavdJ3SUj_LT9l0m6i7SLgtvE_eSX60t5b42o8eElYCHtJsGKhIvquxeC1IsyGCCWHLhHmpGbb5JPdVSc2P1Ecol_yT~GR1OJigiym7BB9MLhO3rkzfJuFAJHniKJOtJkjhQhph4p2BRXRlWP3mCuWqPNrzJBlGmCVCtGsMrw--.jpg
Marina de Puente Romano, Marbella Golden Mile
Duplex Penthouse
6.500.000 €
Duplex penthouse in Marina de Puente Romano, Marbella Golden Mile
Duplex penthouse located in Marina de Puente Romano, on the prestigious Golden Mile between Marbella town and Puerto Banus.
The property has a constructed area of 219m² and a terrace of 48m² and the complex has a communal swimming pool and manicured gardens.
On the main floor there is an open plan living area with large windows, fully fitted kitchen with top quality appliances, dining area and one bedroom suite. Terrace with outdoor dining and relax area.
On the upper floor, master bedroom with private terrace and a guest bedroom, both en suite.
The penthouse is in excellent condition and boasts luxury features. Air conditioning, underfloor heating in the bathrooms, fully fitted kitchen with high end appliances and wooden floors.
A prime location close to shops, restaurants and Puerto Banus. The perfect choice for those looking for a luxury property in Marbella.
REFERENCE

208-01860P

bedrooms

3

bathrooms

3
built

219m²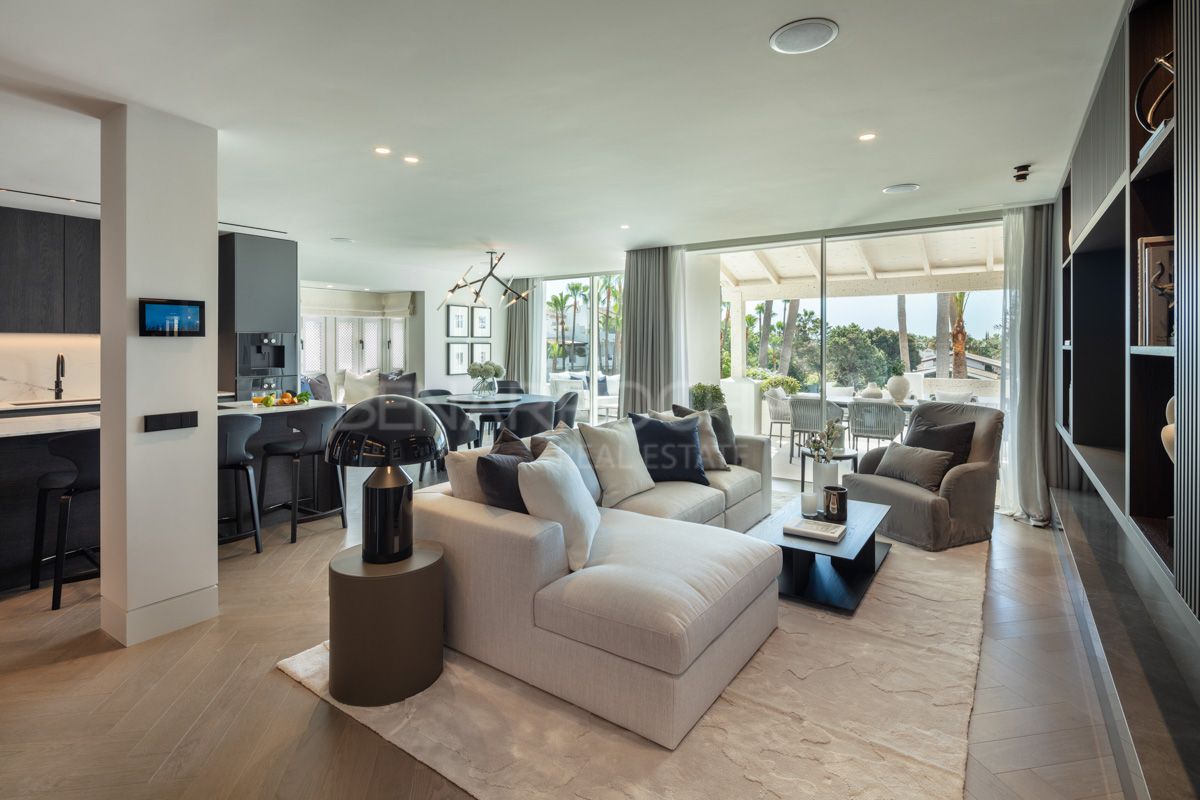 VIDEO
Video of Marbella Golden Mile Area