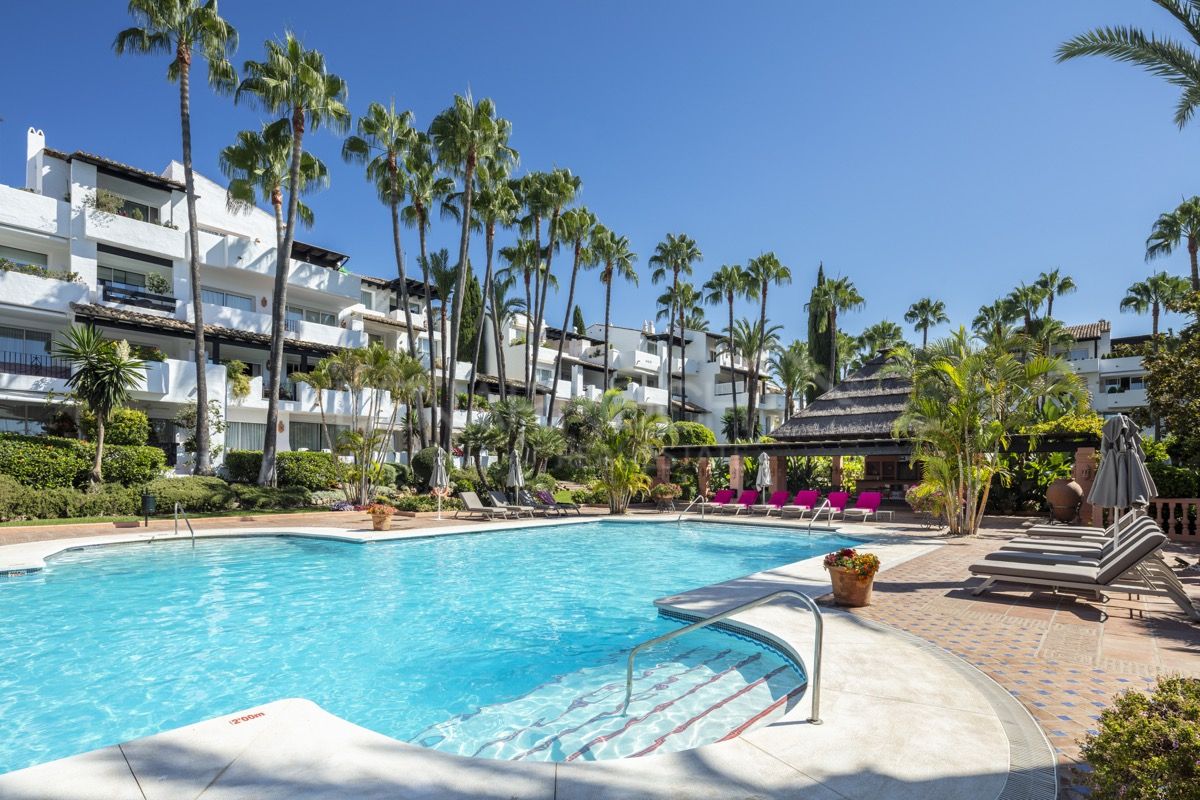 //media.inmobalia.com/imgV1/B8vEv5Xh_VThvnEqMx4G0ZxU_YC_pCgmETwWNQKyeMqLb9Afo_WSoi~kcK5mwaepLz96AHEmAzWJQblCNhundhnOIYTFLWoaYUC~~tHy5pinlBvpXvKQlrAXZj3km~_uNmdhFqVGt~puOfQdV63s4U4MhtQvp7GEZ_GF94uKePKTjoU8SQnnE5j5Poaoiei3~bWSTnZCpaKy8RqE5FxpwkG_~Ab0vMvgkuQ4uHeTq46Adm84_u92zN_GaUFj_sTpOS6VoPlE9EjQ5cvqZ34hGN_vOsfdq3Rf0yw1CS0sg1p5w3DmdG1AwQ6PTz3YWja4HmzGAw--.jpg
//media.inmobalia.com/imgV1/B8vEv5Xh_VThvnEqMx4G0ZxU_YC_pCgmETwWNQKyeMqLb9Afo_WSoi~kcK5mwaepLz96AHEmAzWJQblCNhundhnOIYTFLWoaYUC~~tHyt~HKgMVbKIovp6nEJIhVRZEIDlmbskdZoVXGcZDm6L9nN4WjvB7_~JfMBy3lSQkcVf8SmLS815qWS4zh6ja3Jz~SUgS1IpiXZuSHnNnR6q6vrMUwFSQfX0wf1jmq3jBat7yCFBZJ6Uc6sphZBnhEiMiNRPlhsLldPkqZgvYLik8U0mVGUAVtzsj~Sz80Hjvak8e_zVaEYICtQFib163UulM~knWr5w--.jpg
//media.inmobalia.com/imgV1/B8vEv5Xh_VThvnEqMx4G0ZxU_YC_pCgmETwWNQKyeMqLb9Afo_WSoi~kcK5mwaepLz96AHEmAzWJQblCNhundhnOIYTFLWoaYUC~~tHyvd_DdhePt46vol1w23mEPey13idJoQCzEBAfieoFmuoYcpfPo7HeLmlco1GRKXxjAPIv2OMFU5k7hYZaKdxxiLM8sEBOULv9BJsW0rm5sfvPeJYiXiQHnEC5P5gQx5fiZ_pGXm1q9dl~i2z5cThm5Vu431AynsOj_FWHS29rLMZJ2_Jk1dx_iTKE1Ylikz3FcKgsxkfrRGVq4PqZmdU9n2FbAIPAHA--.jpg
//media.inmobalia.com/imgV1/B8vEv5Xh_VThvnEqMx4G0ZxU_YC_pCgmETwWNQKyeMqLb9Afo_WSoi~kcK5mwaepLz96AHEmAzWJQblCNhundhnOIYTFLWoaYUC~~tHyt6Xht6M258KjYFFGlAX0v5TEiF60l7An9sRjzt37w4At5dwAyETgRzv0__QwRA2eVcZgifOHeq0KZM~bw6IYActvnYgS6Ps9v6YoMku1cvt90WzlxvhdhcfWeNOPxO~7TA5pua_g6WtAu4i_IneulkB0FYpde0bDCUTEdcr8P2AzmHDUpE82cNo3OlMqyUIVJmOONnR8w91X_UxNsf7sht~J~TvI3g--.jpg
//media.inmobalia.com/imgV1/B8vEv5Xh_VThvnEqMx4G0ZxU_YC_pCgmETwWNQKyeMqLb9Afo_WSoi~kcK5mwaepLz96AHEmAzWJQblCNhundhnOIYTFLWoaYUC~~tHytUjM3Q6E2QblCBelV0J_1QWePk3Dv~qLzqWqoHEz7Yt6M~Z0lM9lN9Ye5TrVTQ~yDUo9Xo_hSGbZpN3Tcev~jICgLgXgbOVNrYPPTemKDdGY_g6JefJ99Uzq7EQNIC3xX4ypnKEe~e9PPQkwhmgS7RFCOdDvgHjy3b0wWwlKZE3rm64t8TfqbX3FLI7nRfUj9ZWSIUamzbZWoC~qrB4fAXQWA8CAUQ--.jpg
//media.inmobalia.com/imgV1/B8vEv5Xh_VThvnEqMx4G0ZxU_YC_pCgmETwWNQKyeMqLb9Afo_WSoi~kcK5mwaepLz96AHEmAzWJQblCNhundhnOIYTFLWoaYUC~~tHysOQFQQ0BrZzOpD7L~0F2PO27hgXrxdO9kywgJhV8gjHKf4KewtBDS_dgFggDwBTYrCVo4itAM6OnyB0y8tVSVEy0tQ15GIfHQqKjRNcsRTpB81qsJ4Ey2y1IFbNgS1XSWayo4_0xq7RCxUEpAvOa5dPUCCKwLvFXfsfQToBkSf2QhSIi6DYID~80g5xfo2VDyoCzVgHEQZpdqFPzVOej3c5tWc_JEQ--.jpg
//media.inmobalia.com/imgV1/B8vEv5Xh_VThvnEqMx4G0ZxU_YC_pCgmETwWNQKyeMqLb9Afo_WSoi~kcK5mwaepLz96AHEmAzWJQblCNhundhnOIYTFLWoaYUC~~tHy5pN7WlnX0ByLcvKyMsAY7JjSuBkV9NNm4iKKuw6mdmvsU01NVSIJFJE31eniJ9b3NrR97QOEp_gYPJfSv8HxDS3SNPaC36xP8WSahgaO_gIlVttna5KaHvXEL2vAnzttdVeZz2VSxJcBPjqKYo~59~XqwOGD~j6XctFfQi3Lm2v0WoUn2a_sUMYln6ctERrxo7W~UG8PqI4LWMbb37Adxf6vhw~49g--.jpg
//media.inmobalia.com/imgV1/B8vEv5Xh_VThvnEqMx4G0ZxU_YC_pCgmETwWNQKyeMqLb9Afo_WSoi~kcK5mwaepLz96AHEmAzWJQblCNhundhnOIYTFLWoaYUC~~tHy4NrDZnbIV8kuL8uykSPQAsYAasKV5~q7F47S9G5J4vv3FrCvDD9jw22mKfRGExlgohezGBcl6OBuO3ZaRiJQaFXnumpxN5HYBp8MO1tij1fSrMAhFImVUCAXBfN2m2T0lHDtRxeTW0wenmOn5351M8q_6IUItT_G5SFHcYs8vtxT~Xv_~g2DYSEPh4q1bqZdx5nYHATw4m3z4dpdnNS5Z9oii3p99A--.jpg
//media.inmobalia.com/imgV1/B8vEv5Xh_VThvnEqMx4G0ZxU_YC_pCgmETwWNQKyeMqLb9Afo_WSoi~kcK5mwaepLz96AHEmAzWJQblCNhundhnOIYTFLWoaYUC~~tHys5jjht0PVT3pxe9pCZNFT7qhQzKGHW6ebA1DN_6hzOSal2Fv7Xmp_FyqTFLL2nFMMOnWfG0krEUWdZkG92JcYGku5wJOxi4fxZqsry3U8fcWD_JxBDaaleGcvprKHnmyf~ngXRqqPh4gyJenYqMnYPgFTt4vJDPAFJV~AidaRADLavuHrdMFqTDiA8i4_EvTB_O6Km8R7beLE0C~Gsh9F3dGZ~stjw--.jpg
//media.inmobalia.com/imgV1/B8vEv5Xh_VThvnEqMx4G0ZxU_YC_pCgmETwWNQKyeMqLb9Afo_WSoi~kcK5mwaepLz96AHEmAzWJQblCNhundhnOIYTFLWoaYUC~~tHytkjXfuyrwwd9ItJzzg9UK1g0DSZjmuTv3yHV680219soa9_69jQnoaoNiy5allnFevlwadm~c7obYFP1_7kf4g5ztYXPCq6fWah2R~zZok1EYXwUrxxX2fiPpdpTEtfPJOwfCq1eYztKHoFSy1186zE3StuJHZor6y8WykQTdGtlXvGRK7GtSqu~TjuUUEWQfP3sqWU5f6e6Nyxk_~gUPXmsJ4AF_w--.jpg
//media.inmobalia.com/imgV1/B8vEv5Xh_VThvnEqMx4G0ZxU_YC_pCgmETwWNQKyeMqLb9Afo_WSoi~kcK5mwaepLz96AHEmAzWJQblCNhundhnOIYTFLWoaYUC~~tHy5Mw9gJDDF4mxC8wmg9CtGIVRwo78~uY4twpqgyimqatgm0pQZFfQjxT9ZnJMVhmIEuzH3hgP092LSL~QD4D3YnMvUX5UOZu8hps6xiLlqKwmysUNcM1Ft21d4ql~F00d7L_mUC1uzqogGr04o04Q4Zu83M2EVy5zLXoszlifi2QhPVaNEBzFHJ_AwQyCWN9ef1sae71Zl02kDwHpEDGmE1OgxWM7Ow--.jpg
//media.inmobalia.com/imgV1/B8vEv5Xh_VThvnEqMx4G0ZxU_YC_pCgmETwWNQKyeMqLb9Afo_WSoi~kcK5mwaepLz96AHEmAzWJQblCNhundhnOIYTFLWoaYUC~~tHyt6OtTNxbbvwg9Vwp~7cb_kx1OgGrrDeY2qDXhDrGGQ8fVdstXWyZTfpGLQlCgp6MRbV6VbFi4aPTMK2WOJFKCz1UhNWcAHesL14t2yIrERi4WrmGvQz6pO6X~TNvG5_bDiTUn1eO~ntaNgHPqJoCgvuL5t9yKfrw1ZKMWzBZDDn3x~jaEaQEKu8ynLelFise~LZtvZM2PX2muZFGSgbsgtaqV66Gww--.jpg
//media.inmobalia.com/imgV1/B8vEv5Xh_VThvnEqMx4G0ZxU_YC_pCgmETwWNQKyeMqLb9Afo_WSoi~kcK5mwaepLz96AHEmAzWJQblCNhundhnOIYTFLWoaYUC~~tHyvYbCq1kTFW3BvERm0JCrudgC1hzYr6NH1Py_7R1SsFFej5qp8LbhMgR3RpofnmlTRjTgxjjGXZFKYugC9pqXTAdXrPaAcP2ExDq_3xv31q3yRpx~xv3VUz_v~~RukDjG5DooVJXGvoK~ANYm8pQJjebXlZQ7vIBotC5oyo9rNLSF_5WSOd2NVSmlesKCXavWN~R1yrlAx_0Dv04GalMwR3t4EvRlFQ--.jpg
//media.inmobalia.com/imgV1/B8vEv5Xh_VThvnEqMx4G0ZxU_YC_pCgmETwWNQKyeMqLb9Afo_WSoi~kcK5mwaepLz96AHEmAzWJQblCNhundhnOIYTFLWoaYUC~~tHytHSLWMRiBQtoR8lgTk8kpCOcrCP_6Hpl_8UHYXpy4YUKQZUmJSJs5NOb5e~BifJJJdvRnmy6w1O2vhx1C45Da9ZWnO3RS_suGb1w0y15vk5vad9OkFcR44tM1w8VNmr56Z7~slsX1LAGqRCfasOu4uqj593bXZugoD7ik3wZiyfYr~zdtSEhXsQ4xW2Z6E8e0lruNXDJpyzvET0uU1ujYha1xLtziQ--.jpg
//media.inmobalia.com/imgV1/B8vEv5Xh_VThvnEqMx4G0ZxU_YC_pCgmETwWNQKyeMqLb9Afo_WSoi~kcK5mwaepLz96AHEmAzWJQblCNhundhnOIYTFLWoaYUC~~tHy5662_ZbpGOQfvonmyLm4~IMDR7ne0mOo0lNjwGtX9LVgNViPXhiMKh6f2lMkYXW1WM~~eTHzhGcw55jUtUXsg~boCZCVODpIqM7R_oXeHy6Xi~bn7eqtD2I0_yOIDeDTm7RwgND6u2PjZ8ZG6unkRqT6890z55rhQxLrvLhpaT6J8BEAvJgJeDOjpm1buwvzBjk6qD00ZJzQto~efg2j59pBipao8A--.jpg
//media.inmobalia.com/imgV1/B8vEv5Xh_VThvnEqMx4G0ZxU_YC_pCgmETwWNQKyeMqLb9Afo_WSoi~kcK5mwaepLz96AHEmAzWJQblCNhundhnOIYTFLWoaYUC~~tHy56OruiRLqYsfX3JmB9Y8ZX42aGEPopeYK03rGX8I3Dk9n3UMQw~kkZxvR1p_N6aoZKMOjLTcbcv37dg0j9C4Eh34PaUJ4sYHgj9fH_muK_p65RFHEhFesUlSIXPemUNFz0ATuQVP0DFIxU9jXlFt4gEil6PmzXgOdhEJSfRUy8JR7VykllcoReZxdXt2WaOMtFqKC1_kr8JywWyBsznZKF6jcrNWGw--.jpg
//media.inmobalia.com/imgV1/B8vEv5Xh_VThvnEqMx4G0ZxU_YC_pCgmETwWNQKyeMqLb9Afo_WSoi~kcK5mwaepLz96AHEmAzWJQblCNhundhnOIYTFLWoaYUC~~tHysLrLyi6KKlHks1o7dUs1CMZSXyIyY2u6kOMVJ9DnF4b9HmGb1fxjZOxVOAMDG2V6CAFwagx6IsOmCaUtWYQNrVrClTNad0eeqx3DvrDiXO2lbRy_H6P0JLcOxx4TpDDdKWfSiJI2Y2yDBQDi6_ko4zce8BaFkKIXAde~_vrwxK2A6g9aS3WOzoANwgOes4w2QwtQ9qbh7pqzjzDadvL6IT7BSdTwyw--.jpg
//media.inmobalia.com/imgV1/B8vEv5Xh_VThvnEqMx4G0ZxU_YC_pCgmETwWNQKyeMqLb9Afo_WSoi~kcK5mwaepLz96AHEmAzWJQblCNhundhnOIYTFLWoaYUC~~tHy41zhKeZyN4to5_WySdtU_UVVrPK2MxVWc4JTdQQYQW1IHMrkb6K3YoaLvVcumpjri5EEIzogj1oj1w_h8gnggLADQ2wCqkVQgAR0cgngR42RqxfJ4aRA57MabAXMfHWXtKBZrKsuYfYyF_RhnbCbS4R7dFdQBcOFjI1YCNrwQ9EEYURZVvSlgmgBABTvqTbzB9aj2Nn~KDXELHB4KUYxxQTQY1U92Q--.jpg
Puente Romano, Marbella Golden Mile
Ground Floor Apartment
3.700.000 €
Ground Floor Apartment in Puente Romano, Marbella Golden Mile
Ground floor flat is situated in a prime location in Puente Romano, on Marbella's Golden Mile.
It consists of 3 bedrooms and 3 bathrooms and has a constructed area of 118m². Furthermore, it has a terrace of 31m² where you can enjoy the Mediterranean climate. The residential complex offers a communal pool and gardens, as well as a private garage.
Among the outstanding features of this property are: air conditioning, private terrace, fitted kitchen, covered terrace, fitted wardrobes, underfloor heating in the bathrooms, proximity to the sea and the beach, wooden floors, recently renovated and close to shops and port.
This ground floor flat is a unique opportunity to live in one of the most exclusive areas of Marbella, with all amenities and services close by. Don't miss the opportunity to acquire this luxury property in Puente Romano.
REFERENCE

208-01858P

bedrooms

3

bathrooms

3
built

118m²
VIDEO
Video of Marbella Golden Mile Area