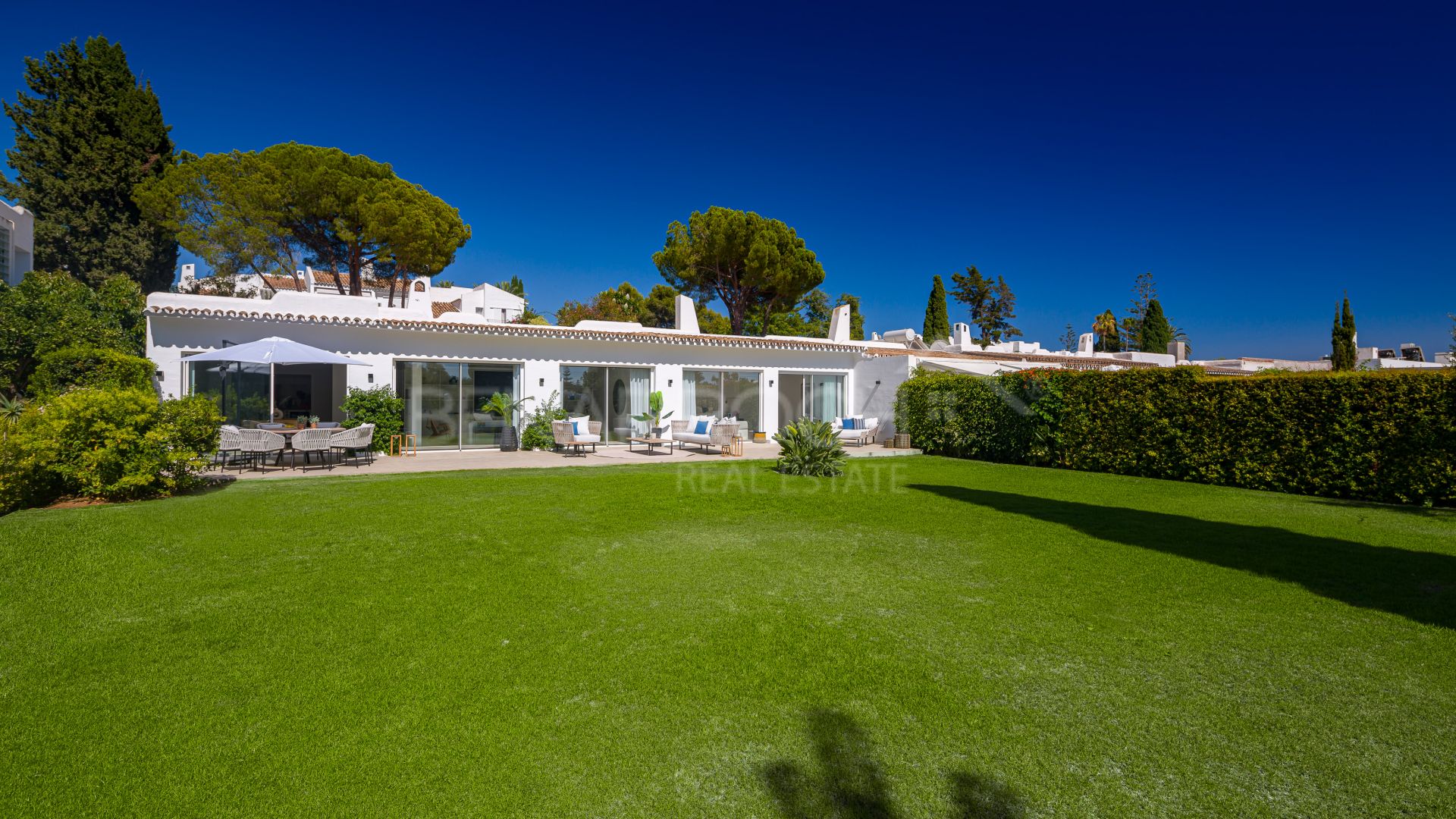 //media.inmobalia.com/imgV1/B8vEv5Xh_VThvnEqMx4G0ZxU_YC_pCgmETwWNQKyeMqLb9Afo_WSoi~kcK5mwaepLz96AHEmAzWJQblCNhundhnOIYTFLWoaYUC~9Jy4AqP~JITPN~qCX6aNEKlygvdHnWoaoIvnulgqw2aP3Fo2oklfSKRg9VqFuuC30eeZjCMt_E1QSR0L4NrT7c9RXCZZ7DUEBQvD1YG7~gnzaZRlASrKZFr~bQU30Ib3Q9jsmpgZ5Scbby0UOirElxsgxNIJMfC8aL76Lg~aYl0i5eIPiM4myJ2SMGNU2czUXscap0Acv~puuhTtDwDVcEOmE2y74iWagQ--.jpg
//media.inmobalia.com/imgV1/B8vEv5Xh_VThvnEqMx4G0ZxU_YC_pCgmETwWNQKyeMqLb9Afo_WSoi~kcK5mwaepLz96AHEmAzWJQblCNhundhnOIYTFLWoaYUC~9Jy4UPFs0RNaK~ufkJDxpDnlqSqLLsIoTj9oHrCKvNZemDHkivSYu73pekUbAuwh01Zo8XaCtdUYv1zIszb27_pRAKN6Ahuc3395C8HSLXN2HVtvDtBePYqAS6Jcwz74ZRebuNAADUH1X7TCrAWEFI0uINbx3qHSriF_6Hh~R6ifBYYCeUqAVS5aD~xivLC~_Tn955ZRCkGLNPqflkFAJooofMphiApKGg--.jpg
//media.inmobalia.com/imgV1/B8vEv5Xh_VThvnEqMx4G0ZxU_YC_pCgmETwWNQKyeMqLb9Afo_WSoi~kcK5mwaepLz96AHEmAzWJQblCNhundhnOIYTFLWoaYUC~9Jy4BJpx1Pljt4bFQdB~tnfHwCsB7tPnqvA30uEMTK7_r6gwb15ydfgGJO2i__VJLJBXdJJNyBEsgqay2sWxlbOJH1TpvB5FP5jo8IZPzDXfZFbw8Cp~S9PNGnhL~NkFX7edN3IsKyJGxwPBILzYTsj_oS83iRhVLUpu55G6HPy6eSrM9SgRKZKRCjeSDTTwVYWSoFlvgL1uXZs06kXNqafLR9Y8Gtd4BA--.jpg
//media.inmobalia.com/imgV1/B8vEv5Xh_VThvnEqMx4G0ZxU_YC_pCgmETwWNQKyeMqLb9Afo_WSoi~kcK5mwaepLz96AHEmAzWJQblCNhundhnOIYTFLWoaYUC~9Jy4VKsZ5IrkBT1bBoEvqAncd1Sr47MaxSXKcOAPDq4W8WxmrAL~FdLxlcWgJnYpkDB2PTU29OCYUypdlHJOxsv_Z9ydYhXlu0WONlpVG__zm7Qy3pwvq63_mfkIac_DrC9QtNueW5j2CAFF1e2XeFCK00Vo4Ob_pdxV1b1~rz7fhQkonL7XGxkIE7kKpFSAmzwK1zh~7CHASmayfR6jLc3_rWvwVof9yQ--.jpg
//media.inmobalia.com/imgV1/B8vEv5Xh_VThvnEqMx4G0ZxU_YC_pCgmETwWNQKyeMqLb9Afo_WSoi~kcK5mwaepLz96AHEmAzWJQblCNhundhnOIYTFLWoaYUC~9Jy4VKPc0MaFt9LC1SWi1cv2j2rlPb4lPCDAb~2GYd3Lgk_AJbwSOZ6kkN7bkUMikbaEnN9K3R8epca8cIl_ON5DRxrdS~1ztfRc2hM8a3IoQOJ8bQXFaFYUdWZW8kW6BbUajJoonNpq0GrE2mU0SqiTlrcJ2~~Im6~ypZTwaK1lm0FP1DTf~pIjepotLFii1q9mAGKyv_xUb2DBah9s~IDNVQMIHng3Aw--.jpg
//media.inmobalia.com/imgV1/B8vEv5Xh_VThvnEqMx4G0ZxU_YC_pCgmETwWNQKyeMqLb9Afo_WSoi~kcK5mwaepLz96AHEmAzWJQblCNhundhnOIYTFLWoaYUC~9Jy4BJgmMsf_ZgnxejeDdP~qowlElGDGVrEJMcmIiF~bAHITiRUZR5dfMkpwsaxFehvX1~KrLB4jSJ62Nr2vwOdLeI1tEgh9gWI28SixK0A_D65tSP7nW_Q97B8QeqxHmrBwNGRE~zNA1ZWYEifcm0WDRxfTeUC7RfiiPPSjk3OlyTEGTBEPm02z_tDFaM8HZsKiHC6ZGWmOqBOGW_OeDe8_czIlqhd15g--.jpg
//media.inmobalia.com/imgV1/B8vEv5Xh_VThvnEqMx4G0ZxU_YC_pCgmETwWNQKyeMqLb9Afo_WSoi~kcK5mwaepLz96AHEmAzWJQblCNhundhnOIYTFLWoaYUC~9Jy4Vg_h9Ukh2L0CmUdVQ8d~Hh5z1UTwlaSL9sMVersTf5AG9zfFS608nAtG1IEtgmg_DTb9GOVzHvjgBnzNfLUSTINKLuSV0zJeg~3tpc0jszN9x5388uFX8n8kkR2R8YXY_zW5~M24lMC0eL2Kabr54y7PUEhBoPNvZzbf8QuAsaXh99oWspKy7gAYpHiY2CRjC5XtoiPTAjH8i0IDjzid0YYGE7a36A--.jpg
//media.inmobalia.com/imgV1/B8vEv5Xh_VThvnEqMx4G0ZxU_YC_pCgmETwWNQKyeMqLb9Afo_WSoi~kcK5mwaepLz96AHEmAzWJQblCNhundhnOIYTFLWoaYUC~9Jy4UKt9Hvf6y6kH3Yx8Lqk2HSA4O9lkZLo6j~aWnsFdmxrB370wXLjGzV6JFxWoz9im8u08nd8HTG9gr7gtswupXV77vAataTQS6AibzCvwN1i~0~qqSh5BAOJBK74KvfMoPjL90AApwcukLWLvXito_Fat2nLTqFnc0O98kvjK5BSm24TmbX78JP0IGnENO1VkhIXA8QIY~8ejgl6tYLAFjIcZAgttlA--.jpg
//media.inmobalia.com/imgV1/B8vEv5Xh_VThvnEqMx4G0ZxU_YC_pCgmETwWNQKyeMqLb9Afo_WSoi~kcK5mwaepLz96AHEmAzWJQblCNhundhnOIYTFLWoaYUC~9Jy4U3oQFGZB4oqbMFvZGdrKWzoi3YE6tX9vzV3eDexRNlvsx06BK8jTdMl7e7rpKszWKUtsPJWw55v2s0IKg2t1VQtpLYGdjYUhWk6ikw5hkatAEeuPaxgree7lQbi12m4Rc~mymjiXeZDXBBZyc6VpXaFu0KErX5UyG2vos9ddCFAAZDDYbo8zk0dgTan3QMiekpy86QnrdJqBKTL8e81PRShNOoJIOg--.jpg
//media.inmobalia.com/imgV1/B8vEv5Xh_VThvnEqMx4G0ZxU_YC_pCgmETwWNQKyeMqLb9Afo_WSoi~kcK5mwaepLz96AHEmAzWJQblCNhundhnOIYTFLWoaYUC~9Jy4UyifiXYZ5BpY6OYhgJbskUYByA3PYiG8Os2Y1Ae7qzZRt~dQrVNOSa8lyrx2cToTiCHlXLJaN1JMQW0o7GkS4p31ibPo2RclQZUbpmKq9oduAAvr1qWj~ILv_clQNkeJYbWTzS_zZ9po7MkncZxfQcht436FPtVS757e6u6UzhFl0GeWg4DrR7_3e56n7lRkmveOwXnLUeNzCogw_CChGukBoSjyKQ--.jpg
//media.inmobalia.com/imgV1/B8vEv5Xh_VThvnEqMx4G0ZxU_YC_pCgmETwWNQKyeMqLb9Afo_WSoi~kcK5mwaepLz96AHEmAzWJQblCNhundhnOIYTFLWoaYUC~9Jy4VwkzW1j9SCesTmCO09ID0hQcVusyZn2RLVAXKVLhCwNpH5Jt5VBSC~1s3qw9a2frtNNq3qHVlZS8ZxKbAaHL1bHOm_RepmvDGoK_AUA6otaqS5TumGNtKZag_1EtF_K~L9ZO3L_XEH2Z~AJm1vVPFwKMo9td~9ZLrLOFXoYTI5NOvqpNElFC~dgok2sB3jJuPbaUT9zae~Ku8lLfq2Oy~PxHLDcmzQ--.jpg
//media.inmobalia.com/imgV1/B8vEv5Xh_VThvnEqMx4G0ZxU_YC_pCgmETwWNQKyeMqLb9Afo_WSoi~kcK5mwaepLz96AHEmAzWJQblCNhundhnOIYTFLWoaYUC~9Jy4AcigjzGkGYmwih2AZW5x4icgmOSmgzJDqumem34Hcbumed~eKrtii9ohLlSmshShtJ4REx~O2vtk59wTRXFqRZJ4W81zx2i3ZWktW09VdUYZjZB577z9~JHupYluO5qIOPXLhk5_Y2hb1OrSEU8CIdBZq5uRDGODXA1PCawh1I1UyP9QWol7C~m4YEc188IuFjThHrlma2oTQZnkv_g7d48zeNzYqw--.jpg
//media.inmobalia.com/imgV1/B8vEv5Xh_VThvnEqMx4G0ZxU_YC_pCgmETwWNQKyeMqLb9Afo_WSoi~kcK5mwaepLz96AHEmAzWJQblCNhundhnOIYTFLWoaYUC~9Jy4XuKSXz_BNQXdxV3ZlZWQWXTomSqVvjifnZeO7nNV8fN2E~dmdd3W8gYcObYMPySuMwmFdKisKzPVND385njxbH85EopW5z1Jg48032SNKtQxBA_IcpN~wFQ08DYt4AzCVKWVOMHIE2_gjsohokwVuTP70rXdFqsKLX3HskHb~WO~~bd8RmIyItdZeKYJ2b4fvD_Y2iyysziSPzUp1l8qpSBX7GAxBA--.jpg
//media.inmobalia.com/imgV1/B8vEv5Xh_VThvnEqMx4G0ZxU_YC_pCgmETwWNQKyeMqLb9Afo_WSoi~kcK5mwaepLz96AHEmAzWJQblCNhundhnOIYTFLWoaYUC~9Jy4VlQF_uxI3biFujvzT5DlfdgsotUvWCYCLH0h1A1V~JBWArQ1GLBdMeDQc5ivDqFKa7f6G18n24hcS063RqgK7jQ1awPZm88qCcOj26MW5XU8i6VlrpBOVNrMfTK4Tqb4xbJJ4FLnAHOf_DB3DccNYnY4PzfrCLZ4qEAmnr_8rg1t~c2ELkNd6kLxHimjyNXNGmFtg1FuNyKDXPtstoKLhb1io4atEA--.jpg
//media.inmobalia.com/imgV1/B8vEv5Xh_VThvnEqMx4G0ZxU_YC_pCgmETwWNQKyeMqLb9Afo_WSoi~kcK5mwaepLz96AHEmAzWJQblCNhundhnOIYTFLWoaYUC~9Jy4VwvXk~fuBS6MK3qG0Hz73AdQPjTJPOpj5kNqwbPYjjI2a56FB~Ewfybh2_of94MzmvGfW58dfL63iH2ojCePKEAOM68CFk76kDB6l1q44mpvaMdSac0xgotMXISLEm4UlFx46tc70WPRP058t1XUazo3sXE_f_nTovn8XY9kjFTSW_IhebJTbmCpfmfkpuUdL7qa5UZazhFlfwAACwOLOMPJ7byv8A--.jpg
//media.inmobalia.com/imgV1/B8vEv5Xh_VThvnEqMx4G0ZxU_YC_pCgmETwWNQKyeMqLb9Afo_WSoi~kcK5mwaepLz96AHEmAzWJQblCNhundhnOIYTFLWoaYUC~9Jy4BrUjPgwK6J_eTYqSi7aw_4d8bU~FB9_DM46XRGC4FHOHfMDqgaaX7yCjIs9mlTAlWRnZ08n3m55N7mqMyE5tgM5grMjRdaHouI0moOb13Z_eZ0whzkp_giJ0O0SGdQKWpU_LDSGtsYq5hRWuU45dxEkcfzhShbSw_8LtpmyRwlO5eI5t0e1EvgPFmWu4cZu4nJ2KQBJMoTfE2mmDC3d1XktH4QT_Pg--.jpg
//media.inmobalia.com/imgV1/B8vEv5Xh_VThvnEqMx4G0ZxU_YC_pCgmETwWNQKyeMqLb9Afo_WSoi~kcK5mwaepLz96AHEmAzWJQblCNhundhnOIYTFLWoaYUC~9Jy4AqBeg8LPnOAZhwz9pcYbEj6cRkN~ULwnkPR3Uux6YiPWhS0MkBRFWAQjAL6a2RTqzmevmpK6yIcszWjtmsKMVyJ0KVJi9q3PN4IGvhCf9bU7ZbJtftIzHuO9z2B2~yQhPAEFsFgBSADiZgj9WzwrS15i2X4HzZHZmXHUTNblnj6X~mbCuhJk_VSOnodUTrk7UThy0_oY1sVdMlaZ8IH9BluOkjzvqg--.jpg
//media.inmobalia.com/imgV1/B8vEv5Xh_VThvnEqMx4G0ZxU_YC_pCgmETwWNQKyeMqLb9Afo_WSoi~kcK5mwaepLz96AHEmAzWJQblCNhundhnOIYTFLWoaYUC~9Jy4A47MdYJHUZaX~j02uPsEc~YSxVoDFw9kz4928hIl~42mbNEciXFEu7_xshYbuX0KcNRO9YUPOrmdx6w07x7pCwb6IQxxtoVsxvXqX8tV10W5PTDGMZQO~XzlWHD75MojwV_vn1FkOsEWu5amoLz09z~QwTN6c5OmngJG80p1gWyxV1Wk5ypToKTucqWskqa5klyRlrDxAMTHh8O2WiKFl9nqY17rCg--.jpg
//media.inmobalia.com/imgV1/B8vEv5Xh_VThvnEqMx4G0ZxU_YC_pCgmETwWNQKyeMqLb9Afo_WSoi~kcK5mwaepLz96AHEmAzWJQblCNhundhnOIYTFLWoaYUC~9Jy4A9MJzYwSAQ0YvYy42rVBjYKfu6ERh~lo_ELFu5myMykwbnv9xmO~GVsXH4f8u5_N2NdlAoLA~hfgZDuGNLXxAuC~kPMBUR5xWrGZ0rtWS559NfpNHVupck7yXL0R_9zEHAU0C10DhJtT7LKohhmnUGoDHDcGjaLduo5hIdiudm_SNBmF5W5Adeowtf~VHlUMgNzPTq8v2E84qbbMlJFNAnV2IwbxjQ--.jpg
//media.inmobalia.com/imgV1/B8vEv5Xh_VThvnEqMx4G0ZxU_YC_pCgmETwWNQKyeMqLb9Afo_WSoi~kcK5mwaepLz96AHEmAzWJQblCNhundhnOIYTFLWoaYUC~9Jy4UscTy5Rf6oA_ZkT269I2YZzzmBA6XYeJZVUdxKCkznKIXMTeKDThpZtiquMpiyTUgJXTy50Fw_NiRRtz_WZK39dDUMNoT4V7QeUACeY3BJIfd6DDaCy_elqEpCQ4DuY3D3Y~17eMXFQnaEkfsUIe89~7oU9uPNS7VL6qKFU6Oqbu5mIGvsdMRbRVq6b_scdBB4l_dLfNaCHIJQxSb3CUPI5L_7Pkkw--.jpg
//media.inmobalia.com/imgV1/B8vEv5Xh_VThvnEqMx4G0ZxU_YC_pCgmETwWNQKyeMqLb9Afo_WSoi~kcK5mwaepLz96AHEmAzWJQblCNhundhnOIYTFLWoaYUC~9Jy4XuFkrMcMXNN~G1VQXlxKjwHMgYjRRm7duODUAuuX0Fdi99FAtZUljMYYJw2K83fZuvq~8xuseQ4sCUM_B0PWHMosQvGDba0M0s1XFfrfU20weMD9JzxnwxsbSmGYIvCAOtAmAKJpo8CuVzgKESz2WL7F_g66X2A6dSSjLyhjRVZLINuz4UpjPXVOIpWcxcSNl_2RhizjyIh1ahnET6Yrl1rQwrFj~Q--.jpg
Aloha, Nueva Andalucia
Bungalow
2.500.000 €
Frontline golf villa in Aloha, Nueva Andalucia
Magnificent recently renovated villa, all on one level situated in the urbanization Peña Blanca, Aloha, Nueva Andalucia.
The property has been completely refurbished and decorated with high quality finishes. It is distributed over one floor.
Entering the house we find a guest toilet, three large en-suite bedrooms (the master bedroom with a large wardrobe area), fully fitted kitchen and a spacious living-dining room with a beautiful fireplace and from which we go out to a large private garden with beautiful views to the golf. The garden has the possibility to build a private swimming pool.
Outside there is a separate laundry room and a storage room.
Underfloor heating throughout the house and Daikin Airzone air conditioning system.
Outside covered parking for two cars.
Peña Blanca is a beautiful family friendly gated complex surrounded by the renowned Aloha golf course. Within walking distance to Aloha College and less than five minutes drive to Puerto Banus.
Undoubtedly, an unbeatable location for golf lovers, without renouncing to the multitude of leisure and restaurant services that Nueva Andalucia has to offer.
REFERENCE

208-01852P

bedrooms

3

bathrooms

3
built

269m²

plot

953m²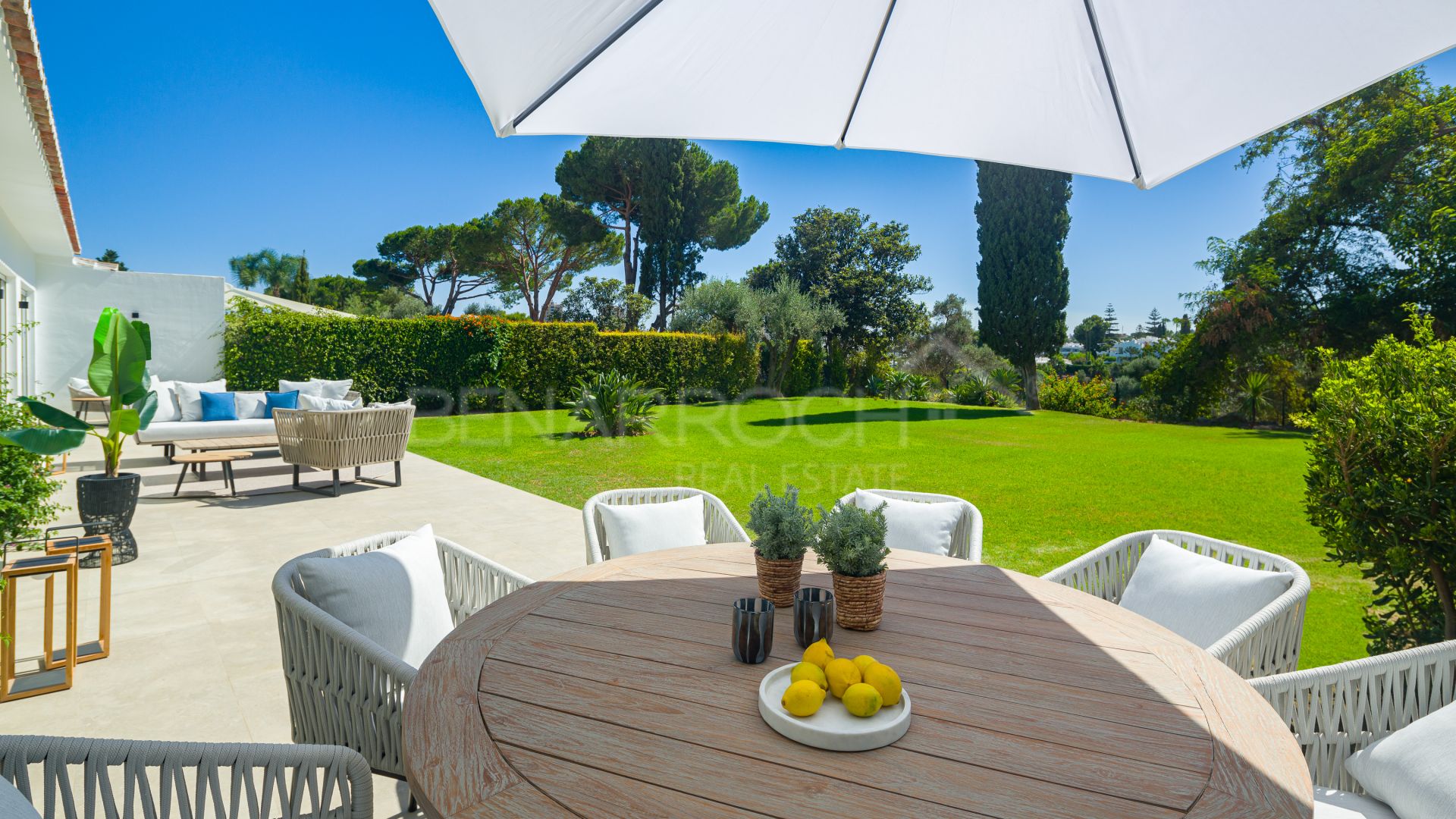 Video of Nueva Andalucia Area