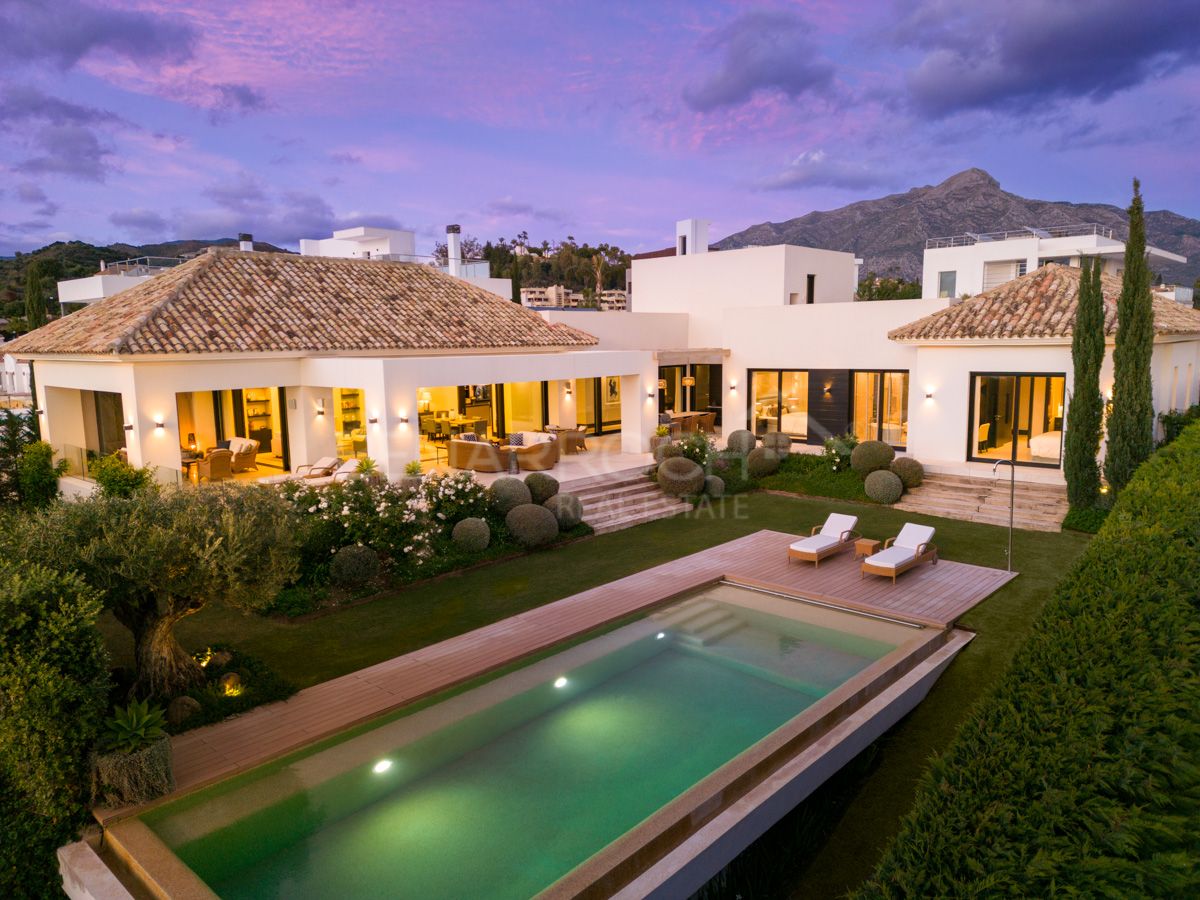 //media.inmobalia.com/imgV1/B8vEv5Xh_VThvnEqMx4G0ZxU_YC_pCgmETwWNQKyeMqLb9Afo_WSoi~kcK5mwaepLz96AHEmAzWJQblCNhundhnOIYTFLWoaYUC5dyTDFYEWWCNLn8y0AoTCdS9vgBORpJK_ccft4IGnLPtz~shzm072FUZ2AfR79_6Jb456J0OKbBK~d9aaStk5gG0ZBqXEXgco0V6hRwXGqoui6Q~tZirSNTh5mvyBoekeb7vPoKleuUsck~0rHRT7G_smqXz~VUfOSwD~ZUtVTeQggnHvPdEExnpSc36sSt_fCN8NrtSx_Yix~EuQ4L7oqUDxFVWXLB2rkQ--.jpg
//media.inmobalia.com/imgV1/B8vEv5Xh_VThvnEqMx4G0ZxU_YC_pCgmETwWNQKyeMqLb9Afo_WSoi~kcK5mwaepLz96AHEmAzWJQblCNhundhnOIYTFLWoaYUC5dyTDH_uWZRbfVXYfDsG6L772uRMsZtE2g1LeRbDKE77FelJeEWqGxG5cECFnBuh4XQetEy6hghdeOhbYlUMc3GDYL0Aa_VPA4YyfeeHFYlFxlMxYw0hlcNeX8yfdsamT_Z4xhddy4Wj_jEo8sl6Z7k9XsYnoRMaJZmFPgGywGQQ~aADPNRA8~~oxb2mLd_Bi3mHOqgK5GTxcjHaejUQlVKjkde2x~RRfEQ--.jpg
//media.inmobalia.com/imgV1/B8vEv5Xh_VThvnEqMx4G0ZxU_YC_pCgmETwWNQKyeMqLb9Afo_WSoi~kcK5mwaepLz96AHEmAzWJQblCNhundhnOIYTFLWoaYUC5dyTDGsxQQb89WKXryEBjDljkN4BZ8bO9bO6A9qtxhBmkvH7O_ByvyaZNNOXZnwiJA~bCM6JvI1LVBsWLxuVeoQt7d_4yVXpBpr_ntZC4jq3Q9u0Ipi38uYMUTOd3hFhmLOWN0lellWuPJ7GLLKQfpqkEVHP2gPPJgQIKPdha~3ygwm6wlTJOTrM0ysNA8ByTZj02clcP1Wbyxvff_woIkKQk~gCZ5o6MNQ--.jpg
//media.inmobalia.com/imgV1/B8vEv5Xh_VThvnEqMx4G0ZxU_YC_pCgmETwWNQKyeMqLb9Afo_WSoi~kcK5mwaepLz96AHEmAzWJQblCNhundhnOIYTFLWoaYUC5dyTDSlX62KLO40oRSUnaAwFyfXof16z7_GNIfFCVydIUALF6x0GPt0OaW9kvqtnpR_e1IzgxZgdizKNF8X8HmQE5mSgZd6NPQPSi7WEW5Qxsc4lP8rrSD8ytNDxEKIeYLid3d6JJo7sSGkAR735BIf9GFOBAlkYy28IPJ5LXTCc1vMnj5kJOebfjogRBh_Uremf9uWz4djibKUC3~Wb7Vr8G4iaRIwOChQ--.jpg
//media.inmobalia.com/imgV1/B8vEv5Xh_VThvnEqMx4G0ZxU_YC_pCgmETwWNQKyeMqLb9Afo_WSoi~kcK5mwaepLz96AHEmAzWJQblCNhundhnOIYTFLWoaYUC5dyTDTUG~4TKoWTVI4dGIBC_9ylEWY9c6JpCdVVrJirDqZPF6nvfl_JI8yqoNCudfMUxAnD1JXayn2OYBS1jtGW0u~~BIqtAcCNQ4zL4hcLST~GmFDLlDfJhUvzNtwMuBNY_vTVBfPpR26fEZBiPxZaFPPiAbSQ9AGassoGdgRnv1rxpOzE3VawgUkca3vdUnZKYWj46~JfYVo3sCHir7YihM41xaVNESgA--.jpg
//media.inmobalia.com/imgV1/B8vEv5Xh_VThvnEqMx4G0ZxU_YC_pCgmETwWNQKyeMqLb9Afo_WSoi~kcK5mwaepLz96AHEmAzWJQblCNhundhnOIYTFLWoaYUC5dyTDGsTYn3XjR9nUEnT9ylLMRW~hXUVCIWfnUYVg9QaWAFDKUaNwXQp_6L~ElddmC7o0VwkJ4rMv34pJdPnj0D5YYQ~q~dB4HXRTGblUuH8CRoWBWsQ2dYiW2ymPKpsymcrT_Kvbiu6q45e9Tp6hT_aSmg~4II_hhm1sIbZHJLwQWTN8CrxI5LG63AP15w0q48XQnMzcPtQBcJ_UnVCjV8h8NPtiahS56Q--.jpg
//media.inmobalia.com/imgV1/B8vEv5Xh_VThvnEqMx4G0ZxU_YC_pCgmETwWNQKyeMqLb9Afo_WSoi~kcK5mwaepLz96AHEmAzWJQblCNhundhnOIYTFLWoaYUC5dyTDG6J4BlwTBXZZiZGbGZSmLT5YLfwrRJEbqO1LMmI~VBCsz8KnywlaRkaFiZaud3jwgmnA4IvW1Qsj7~VMezYv9Udb5dWjCMzKviCKh~8cCEo1Vzf3mf9WZW7_peKcHBT0VwX2iwb8V3XARMrEWaMapeYhoRy5KAddoDAAaXSDouaiHfRzwIDhhnbeoEx7kd6girL_fsjcXP2rNn1LhWB2ePjpvSXsJw--.jpg
//media.inmobalia.com/imgV1/B8vEv5Xh_VThvnEqMx4G0ZxU_YC_pCgmETwWNQKyeMqLb9Afo_WSoi~kcK5mwaepLz96AHEmAzWJQblCNhundhnOIYTFLWoaYUC5dyTDGSzgOwZ90oEkVzgun2iTqF~95VMCEP6k3pOeeCz70OX9x1dPgL7nmnq~_vOdGIiJ8hJuRLUEVmdRoP3wCyUfXcalENIwOAkWlm_MHxNjMei2mP~CGBh53KK_p~y4YqwL_Yxa4koVN0wzwXLoupE3vL5z2SFtboGNgIjsu908Z~Mxc0HI9SZ2RNhTPGsN6xR6cMYjDIviTKwSvqFDmXjkMgeyTFWw3w--.jpg
//media.inmobalia.com/imgV1/B8vEv5Xh_VThvnEqMx4G0ZxU_YC_pCgmETwWNQKyeMqLb9Afo_WSoi~kcK5mwaepLz96AHEmAzWJQblCNhundhnOIYTFLWoaYUC5dyTDGsDsFL9oY0EIlInKlepUkU5EXS86vZp1JZADU586CQ7Ts5kAnV0GCRQUspQGhZT~2dQ~a0hWCxqC55jU1gCEoL8hD1JR_WqZwQxLvDSnliDtACqmPtJxD54y0vCd65WSd2rumd4FE4j6QlqmqkOHVDSux~Lv_49xnZDILM_N4jMZAnT13SXqryxjAo8CgQi5op91pcaKqzKBF7_aZLPUc1IgX9I2nw--.jpg
//media.inmobalia.com/imgV1/B8vEv5Xh_VThvnEqMx4G0ZxU_YC_pCgmETwWNQKyeMqLb9Afo_WSoi~kcK5mwaepLz96AHEmAzWJQblCNhundhnOIYTFLWoaYUC5dyTDGXyoPmEhLPcmoa0NFHkY6tHZ1AVMf9hgikk9T2SnPYwbzX3rOuwO9rSXk7PhPcHsXH4nyvK8HsJIH9sFihk3rHBqnzAlhxUxNoF2x8XRgJoN9YxZG0W2w5J40amyYBHWoXs8NjL3NNXACIq5m~EIJirgjAbiTZiBDrlqUwUO8TraAqOHmcUdtqSlE4wd8ezlRWFy68oXhcUt9e2hC6nWAM5z9AIcFg--.jpg
//media.inmobalia.com/imgV1/B8vEv5Xh_VThvnEqMx4G0ZxU_YC_pCgmETwWNQKyeMqLb9Afo_WSoi~kcK5mwaepLz96AHEmAzWJQblCNhundhnOIYTFLWoaYUC5dyTDFIw6G4wr~9pCvxVDCHIgv2vytUIEnIbtO9Og3N_wj8HLi2JZNLg~h2HFMTPt1Fw5sDfSbwBlkJJBllRsXaR~_bq8Iuiatse3UMjywGhUeOj_C0MkRjLkBMiRSxf_GeVajWlohc216CycxHEo5W0SdCn6EHW1O4gGsN6M1Akv2yUhQXaJ9uDspHIAcFU1~~HIPvDhhneF831EDgaluHDc5RwjwCAH8w--.jpg
//media.inmobalia.com/imgV1/B8vEv5Xh_VThvnEqMx4G0ZxU_YC_pCgmETwWNQKyeMqLb9Afo_WSoi~kcK5mwaepLz96AHEmAzWJQblCNhundhnOIYTFLWoaYUC5dyTDGGw_NV7jm11cu9IgnvjEBEViCcOesVQDxtz7hMz2pSCmqMbAm~80CgCG_AJTwZPRXGe6M8_j2wqKWpPatGGEV~Zdlqw56yH~D~Hv98tIIXsMuoQbk3ywtJUO0teEiUD8ms0uzU8_MMBw~MVk4iPJL5_u~neRnyJ9HLuwGsCqlAFoSxh4ER6WcgwXi1TkndVt4exdAwgezvchDH6OYLHsVTsXCmZMRg--.jpg
//media.inmobalia.com/imgV1/B8vEv5Xh_VThvnEqMx4G0ZxU_YC_pCgmETwWNQKyeMqLb9Afo_WSoi~kcK5mwaepLz96AHEmAzWJQblCNhundhnOIYTFLWoaYUC5dyTDH_uRKhKVKZt6BxiM_gwTTiqySKwds7xRh~78rx11Bpt27XEqa8QY2z4OZikSq~omO904CI~OtFzHL3tQ2Wbw~ibeBaByjJk2szb9zK7SEf1mFipqxsSgwxOoPtCvTLUtmJZRMgwYxgZ_gzdtM0_1UpiThdb1JtYfx6K1~MnJ0kskIfle~Fnn~3Q_DStBn~h3TfTGFGZYFIQPQAMRVFAki9dv07nSgQ--.jpg
//media.inmobalia.com/imgV1/B8vEv5Xh_VThvnEqMx4G0ZxU_YC_pCgmETwWNQKyeMqLb9Afo_WSoi~kcK5mwaepLz96AHEmAzWJQblCNhundhnOIYTFLWoaYUC5dyTDSlDVabBuA4mVQcnCelnJ4dWrVhvIVxhxoY_H2teTYSX0818n6QycPv_WCr4Zmr8_SAQNwOMdOT2sMPa~~C_vnIk0bive9gN4jKs2aPoaWoIfNuOPaEzg0Dkk1CMUrE1p13h_MhCrF1QEUhMyowGYQEkzHmB7~AmVUxkRJE6ZrsDiRsKianSoSj1u4DwjV9hG8cFB1c~6HmEAwA2k2bub8pH~VWMfvA--.jpg
//media.inmobalia.com/imgV1/B8vEv5Xh_VThvnEqMx4G0ZxU_YC_pCgmETwWNQKyeMqLb9Afo_WSoi~kcK5mwaepLz96AHEmAzWJQblCNhundhnOIYTFLWoaYUC5dyTDGGQU6uY4PS5XFsnV00FxwCjUFW_KxTmQ0hKcWSW1fmn5d0h0S7VLCrt_4nZ4dJ22g6yQiFhj2k7UMShlIp5ZL9_FvIPBdnmhHJJ9Z43bcwXcyq~oj6QiFIU69yiTkDYGYQjVieejbrwk8seLRnleUhgdSLVzC6Ksr7xG9CczMgDEIpbuWfElYe~zuFAKJpB9Gge7_OxkGtS4oThE~Lu6ydejEUOEMA--.jpg
//media.inmobalia.com/imgV1/B8vEv5Xh_VThvnEqMx4G0ZxU_YC_pCgmETwWNQKyeMqLb9Afo_WSoi~kcK5mwaepLz96AHEmAzWJQblCNhundhnOIYTFLWoaYUC5dyTDFdxdrkB04TYbXlUuJAz5RfKI6CmSFdalkckKqPCbrfODuYti_lEq1GQMyMe2Xyv6u9~A~CLVeBWTXxMorWI8ZHqkVoWxBo~nt~LPOf20EqVYDy0Lk3fRmRCPvgnVJ2FXO89V4QjuRrqYiyegVTWjg1VWax9GXo71cityl6YTh~B3hIo6nb6sIXL1pIK~EB9ySS6MjC6FuXt5PxMZ_fHRjHYubLw8FQ--.jpg
//media.inmobalia.com/imgV1/B8vEv5Xh_VThvnEqMx4G0ZxU_YC_pCgmETwWNQKyeMqLb9Afo_WSoi~kcK5mwaepLz96AHEmAzWJQblCNhundhnOIYTFLWoaYUC5dyTDTUNSTmxmMPhgaCcTQQSEolS5kUU0tYucrPxoHpBc4hhqpE82p6PPdEAnSUDrYruhlyDMBfdLm1~4j1REiI0RDRmuF8k6MmPEZwgtONiVxkr5dqkHAbD~PgihK1Te49pDCtROdLuJ5MKGEaQi5C4gOddgNLE~hlEPYArJ30wpO5Uk2NvuWr5yW8yEeYELkW0Ogr_1fItCKrM8SUuanw5uOuIA15X39Q--.jpg
//media.inmobalia.com/imgV1/B8vEv5Xh_VThvnEqMx4G0ZxU_YC_pCgmETwWNQKyeMqLb9Afo_WSoi~kcK5mwaepLz96AHEmAzWJQblCNhundhnOIYTFLWoaYUC5dyTDTUWktuDOA5kgtVpukocipKXDwA4N4im7Sj1Zk59SclvyMV~v8PTEtj5hm8lMXjE7L0j9rf~mgnLOWC_hu2sexzSnfnGOr1ebZZYoaU8xzkgPoZ5GIfhSMJ2AKn5_EJl2mISKZVd0OemXHEoo5IoZGMoF6UAz73kwmj9ctaJkFHNdtZPV3TQkm_5NYohAidFSuviO1u0mgE6ubrNN8BYre~Rw6O8AjA--.jpg
//media.inmobalia.com/imgV1/B8vEv5Xh_VThvnEqMx4G0ZxU_YC_pCgmETwWNQKyeMqLb9Afo_WSoi~kcK5mwaepLz96AHEmAzWJQblCNhundhnOIYTFLWoaYUC5dyTDFdVETKpsOcNE0HEo0NUS0S~VKvjIAk7jS4gQX2ZsdF2ELGNMqBcRbQmoiCnRCR02EuY4iPMCvvu~sRHc2VUSP3u6blgtUDK5urfaTrI2_Sk4dtbbzCune3EM7ZP_Zx4rzX9_KINn~B~W3sFDa8_Ysk8d1kt3JtCg0wfPLTog~cS5_TRmpf~4_y1sWlHOFKk0y3s_HW~H6FqpTaL0Ap~~V~QmP5ZrBw--.jpg
//media.inmobalia.com/imgV1/B8vEv5Xh_VThvnEqMx4G0ZxU_YC_pCgmETwWNQKyeMqLb9Afo_WSoi~kcK5mwaepLz96AHEmAzWJQblCNhundhnOIYTFLWoaYUC5dyTDT2bWLvO15cZVp18M6Y1ntQtyXJr6vixAn1S4dVJv55bI2oVsEN4Bbts96WrffgpGY11ibnEpDNAtwVm1xto1erbyEx~1Lpw9cB39FOowsE3HTYfrGtu4tYufYiXhVc0EO9R7sEOjqbhlaR~lgeK8DUH1e~n4azxXsbzpLN1e32cNSmGzc4yFS1mDyr0EBhHYw3B5D9KZzUvgq1~TGrGLP3XF2pID3A--.jpg
Haza del Conde, Nueva Andalucia
Villa
4.695.000 €
Mediterranean design villa in Nueva Andalucia, Marbella
Mediterranean style villa situated in the urbanization Haza del Conde in Nueva Andalucia, within walking distance to the golf courses of the Golf Valley and Puerto Banus.
The villa is built on a plot of 1200 square metres and has a constructed area of 581 square metres distributed over two floors.
On the main floor there is an open plan living room with floor to ceiling windows with access to the terrace with chill out area and barbecue next to the heated pool, kitchen with island, master bedroom en suite and two guest bedrooms also en suite.
In the basement there are two bedrooms, wine cellar and a large room to be used according to preferences.
REFERENCE

208-01838P

bedrooms

5

bathrooms

5
built

581m²

plot

1.200m²
Video of Nueva Andalucia Area
similar properties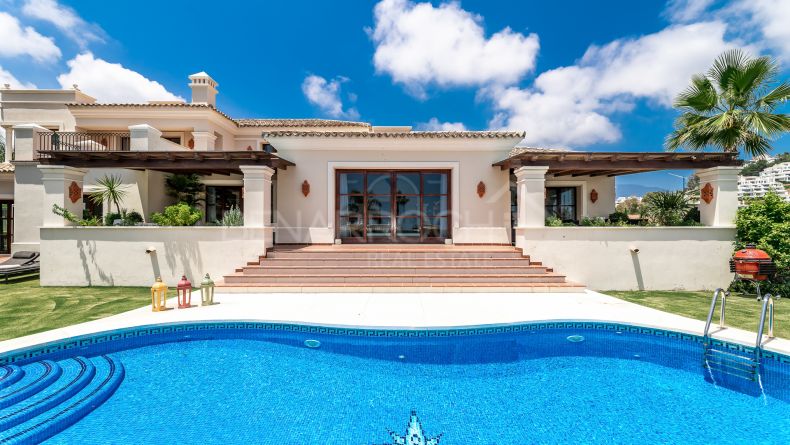 3.750.000 €
Villa situated in the heart of Nueva Andalucia, in the Golf Valley with short distance access to the golf courses and only a few ...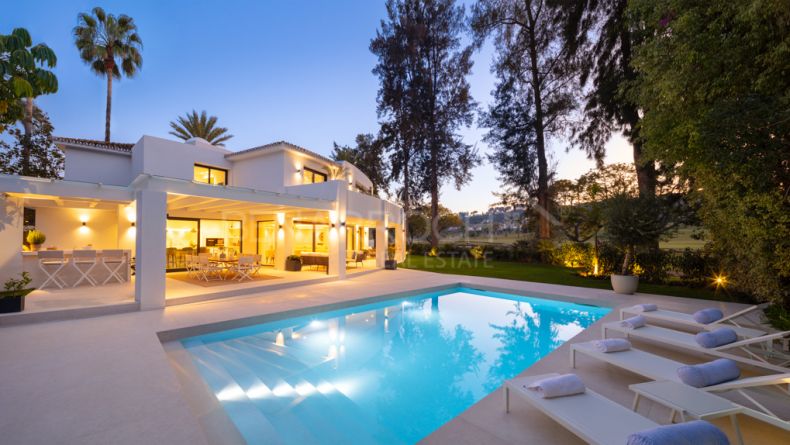 4.595.000 €
Recently renovated villa located in Nueva Andalucia, in front of the golf course of Real Club de Golf Las Brisas, one of the most ...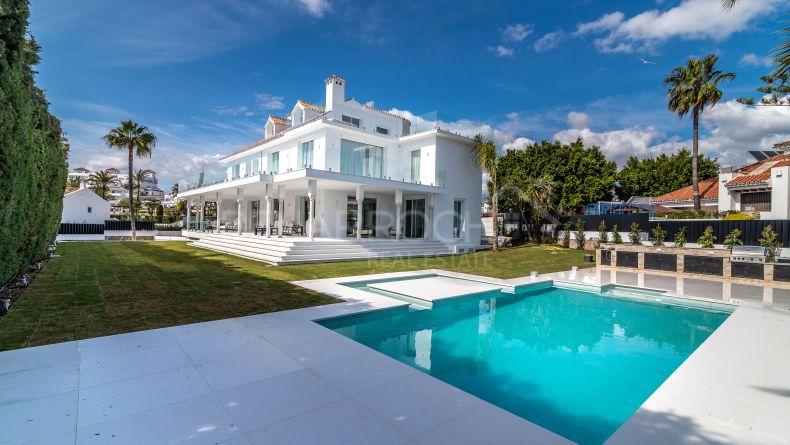 6.995.000 €
Luxury villa located just a few minutes walk from Puerto Banus, in Nueva Andalucia.The villa is built on a plot of 1523 square ...