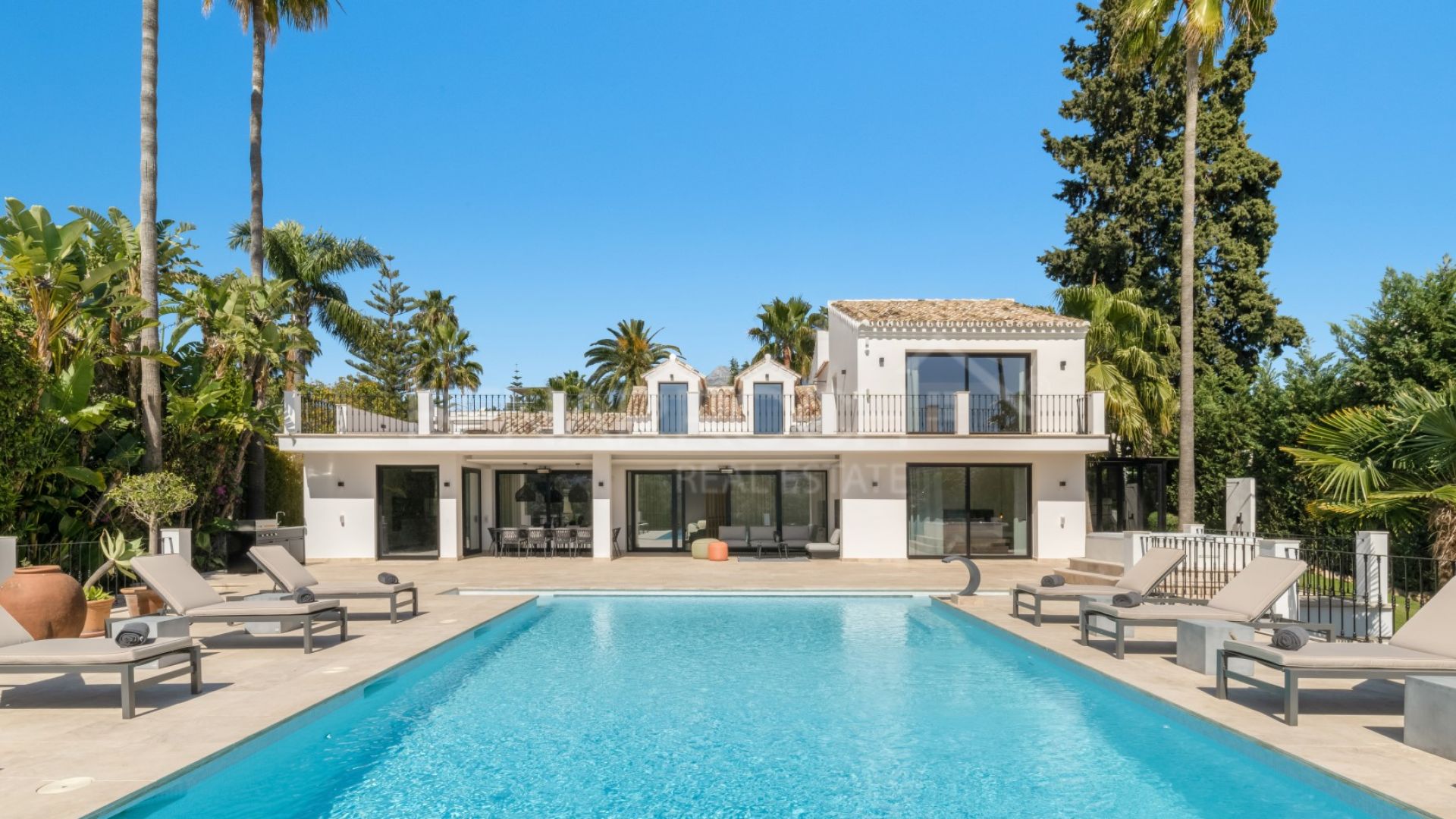 //media.inmobalia.com/imgV1/B8vEv5Xh_VThvnEqMx4G0ZxU_YC_pCgmETwWNQKyeMqLb9Afo_WSoi~kcK5mwaepLz96AHEmAzWJQblCNhundhnOIYTFLWoaYUC5fb8ul06g8XyyWcIPtFs5zCVeE2qkG9B1suitps3JMMi40jQPiWCDKJMf74zWxQgAOMR0_PdsczUcif9Pah~aUN7UB62cEixcu_V6mvNf~Tb8V_ebcX9flPm_9tAo1oZfzSzRWlFjk2bPoKdqRZ1Xfr8KlRrrwfkCCszJXa~0ZyJvRZq6mQ14JSA__EfgieKnflIw9pkQlloGG0mvn9vdNfrgM4AbFNiSBA--.jpg
//media.inmobalia.com/imgV1/B8vEv5Xh_VThvnEqMx4G0ZxU_YC_pCgmETwWNQKyeMqLb9Afo_WSoi~kcK5mwaepLz96AHEmAzWJQblCNhundhnOIYTFLWoaYUC5fb8ukNMI7bez3ZFnrneunep73tdc4ptxjXtxIlISnBQhfcCh9S1EVsqnKvZ706gtpOc2dHv7ogTyOJ~1HlvCMz41UG0e_~m_uMn0Y9CGAhm6eFjR4_Dwd2aLwUn0Jb7e8okENBhZGl88XMljS5vzTG5e5rqFs2iub3tiGf7DCrDUC79RW1xO6~pYbrDfW7_0Z_7m6VZoRCXlzHyGcYvCd2OMBNAfOGWJEA--.jpg
//media.inmobalia.com/imgV1/B8vEv5Xh_VThvnEqMx4G0ZxU_YC_pCgmETwWNQKyeMqLb9Afo_WSoi~kcK5mwaepLz96AHEmAzWJQblCNhundhnOIYTFLWoaYUC5fb8uwX9KVNBqL_d9Y7FHhDkbDH9Xe6vJhjB2hXCKTqEoSdCpqDD4yH5AwhZuc3476CY4ZUFEHVK2~FLyNYayL2okzPdaJ8bjf9gr1GcMZTUZKRNBnKtou0TwkWMPv_0TCoUzcg0b6TKVzR6JwaYfd2yRPNexdCFsHd3xT~To1fGaTXswkS4k4Pc0ahzLdiidqqdFmEiGDHXFsSu2BwHTeRqWiSOuRg_F4g--.jpg
//media.inmobalia.com/imgV1/B8vEv5Xh_VThvnEqMx4G0ZxU_YC_pCgmETwWNQKyeMqLb9Afo_WSoi~kcK5mwaepLz96AHEmAzWJQblCNhundhnOIYTFLWoaYUC5fb8ukUQj21ojlSUW5dU_fvbvkAwb5ZCG0JPZi7Y47_40Npm7W9ZT8jxspA_W3q7hNtd4cnCCr~fkPf8O1bxiK2~kI1iLIwCv~9NDw8BdzR~~cir6OHI~hbL7rPHNQFIGBNHkIKdBH0jMCAF80TO09TnSrq7LELH~amZrKffM8IEg~05y1HZeKpvc9kuzos9rDPRfSpaVKgjbI2vqyMvX4LLVo9Soxqxvqg--.jpg
//media.inmobalia.com/imgV1/B8vEv5Xh_VThvnEqMx4G0ZxU_YC_pCgmETwWNQKyeMqLb9Afo_WSoi~kcK5mwaepLz96AHEmAzWJQblCNhundhnOIYTFLWoaYUC5fb8uxW573bG2y3T03Ua1BizskZpCphWdvNcqvnE5t~aH1HOs4h5fGlJtGbW~sSHPyJantZ3orc3aiv5vQWEgFZ_IaHYNtJlnzh0A_trem6oodFTFQl502R3Yk2ww1SwZAhD3gxrsOBLTFTQWi5UQw638g6Q8hBU7HTpF2b16IuDdNb5b09tyYoKPWh37qWAmQVWpVHUzqyn35fatkFBbjWl19sXayy2gzQ--.jpg
//media.inmobalia.com/imgV1/B8vEv5Xh_VThvnEqMx4G0ZxU_YC_pCgmETwWNQKyeMqLb9Afo_WSoi~kcK5mwaepLz96AHEmAzWJQblCNhundhnOIYTFLWoaYUC5fb8uxThKg3cHqdvNrKUZ_1FvizL_kmjAaZDp66laH97U_Ze6z9P3xAUoqk4Zwio1aDW9ktRKqDkj9j_1Q1ymC4guC0CXDnFReJ1EweuqmW0UB1eW4wKJtYUCF0bCr_yETDRwAtg6bZ9DTDTey39lDwww0g5_iGRj~IGiLg8WgFms1kkppSXHGG89l91sde~pL1g_65EsdzXwIzuwYLkqIpQ1nz8y7vl5jg--.jpg
//media.inmobalia.com/imgV1/B8vEv5Xh_VThvnEqMx4G0ZxU_YC_pCgmETwWNQKyeMqLb9Afo_WSoi~kcK5mwaepLz96AHEmAzWJQblCNhundhnOIYTFLWoaYUC5fb8uwn7nMElPRa5A09JuUkiLSmgsx18Zqx_rWGsruqWnb_YPUkitW~jgf8RXh3VW_4zNjLVZw_4MF~0ksFKkPJlvDBiOVy1NhfmtR8XE6lfi0l67iAKMObKY6AXjGzcP2ejW21iv6o1KTe10oqmLeoZJcC3nicDHylppihVxiovqDw1j4iAhDmy0d2DasSRPXCdGILlswCD5gEyn310KbIzF3BOg8cW08w--.jpg
//media.inmobalia.com/imgV1/B8vEv5Xh_VThvnEqMx4G0ZxU_YC_pCgmETwWNQKyeMqLb9Afo_WSoi~kcK5mwaepLz96AHEmAzWJQblCNhundhnOIYTFLWoaYUC5fb8uwXpLYjHRhHAAAKUNUeGznE_y7rUBUaDM_6i17hvkkQRb5Udc_zu4~GSdbp_XHPqPJzPi_Ru21Km9yY8UFeobJU~d3rSNnxBPSrEjIEzLlHznIpuqyiqkT8BzYihRd3UkpOj5AV1s2ugMf_bNV5zieMnw56Z6C_Njp9pDKyenRpvgS0KjM0mtQN_u3c382HeY1hyjYdPUMwhckh_qoJCgGfOtpR5FQg--.jpg
//media.inmobalia.com/imgV1/B8vEv5Xh_VThvnEqMx4G0ZxU_YC_pCgmETwWNQKyeMqLb9Afo_WSoi~kcK5mwaepLz96AHEmAzWJQblCNhundhnOIYTFLWoaYUC5fb8ukId1cMXAgh792KSMZEh3ZNEinUzQSrbPg_uFHlZuc~gLGFyTr74~6UlImslawOTPBEphoV5QoqhOSx7R1SZraXMswc6jxcKtGXHz3mYoGNkVXdV8Dtw5d~2gDHfMEOq3bHUTEbaSLiVGvmh4Z7NN5WtjD~k1j2z73oK1QaFkUrfRCPL8SthFf88qL88Q8ciU8dF2_poRPw07NO8i5NNhCgHU8K~UPg--.jpg
//media.inmobalia.com/imgV1/B8vEv5Xh_VThvnEqMx4G0ZxU_YC_pCgmETwWNQKyeMqLb9Afo_WSoi~kcK5mwaepLz96AHEmAzWJQblCNhundhnOIYTFLWoaYUC5fb8ulxidq6rUwWNGfObJjub_q4HO5xq3wTNBwfCUF6IWFtnaVbgaALXNiE5ShLG~3pczyW_pR~kF9Z9AIn6yTsZaDeTI1GjYnR4aCXpEQkllHyklxAOAx9ani~OxXzJtFllUdEmhmQ9FrJPbOXYVqi2XGlYUwpcRykuLCkPYE_URVaaUg1TtNa7blSf0zsO~AdOedmS57KeHViWVo9y9AMoyLr~FsYV5wQ--.jpg
//media.inmobalia.com/imgV1/B8vEv5Xh_VThvnEqMx4G0ZxU_YC_pCgmETwWNQKyeMqLb9Afo_WSoi~kcK5mwaepLz96AHEmAzWJQblCNhundhnOIYTFLWoaYUC5fb8ulEu~NOVc8pdQNjhR6Z~nBZ7hdRBAgFLSriL0SmsfxHHPAa1vELFxT6rl5ntrFnKbq~2lyox~gWjDuQL6Y65tLDz7qZL932jBvvwm9GvdInYjvXsMzGAhDExvY2W6ALIBkV7dTH8A4n0c5_v5NMe1kckciJxb19KqaeyNH~UP8bsjfPaR2KqFV7CEG6bdO86HxeBa6GqaTLmLAFCf4vD_V66B6dIALA--.jpg
//media.inmobalia.com/imgV1/B8vEv5Xh_VThvnEqMx4G0ZxU_YC_pCgmETwWNQKyeMqLb9Afo_WSoi~kcK5mwaepLz96AHEmAzWJQblCNhundhnOIYTFLWoaYUC5fb8uwniUk8fdVZAWLRjC9kU0H08awd~7mhKhkyHjN48G1nXI1vgj2HGJ_4uXp50ZTBsAMs1GbaAgx_jTELj5sW6iaKmFhbQJ~GEmrHA0lZ5BPJoXBjmKgYDYiX5_a3wqrKwqdZGXVKnx_3AVEEO_Iu0FDUrZfgVTcUvOE_XXxtM7HxWEPvvdmaLxvY3aT0xNYKuVeOFXRXlp~F63YFJS7bWVIE5~jKzObw--.jpg
//media.inmobalia.com/imgV1/B8vEv5Xh_VThvnEqMx4G0ZxU_YC_pCgmETwWNQKyeMqLb9Afo_WSoi~kcK5mwaepLz96AHEmAzWJQblCNhundhnOIYTFLWoaYUC5fb8ulWvmnEC3xeAjNotr~E7KPXK6uMKBRU65_s8DL2xtojKn0y4RYdnqhME4P~BG1PdfAJBRsp119S3ohqYlV_Z4szDtGrWFLHJ5i8hNu8eZjDgCEWlTsXje_N7C_Yhai4nMzTX2JkKQMnJWtI53gK24xVjc5CUpEX3cTUijUpwCWbxyS_b3Tu~pQJh67QJLPDnrcCbbHBZUDOacbUAZNeehEdU0Fz38QA--.jpg
//media.inmobalia.com/imgV1/B8vEv5Xh_VThvnEqMx4G0ZxU_YC_pCgmETwWNQKyeMqLb9Afo_WSoi~kcK5mwaepLz96AHEmAzWJQblCNhundhnOIYTFLWoaYUC5fb8uxGDNlIGtdRwr8sZlYM5s42GkzXJtyCmFv57opqP_f20FT08Vi7TldhL2xMToRlBY1AiEawOfISGNam1QxDo0YhPJvE2NAdoQtYCdh8fIK2F4YKixrZnsuJ8Vuor5qdvHW7Ej26lsRX5hwqwi8GdYuyS_0j_YaWCUumUlXKsG8JKby8WmdFjofYK8S3Vb1qgjjdRLa9bpz7gO8A9gn1E4ZhOLMBDsWg--.jpg
//media.inmobalia.com/imgV1/B8vEv5Xh_VThvnEqMx4G0ZxU_YC_pCgmETwWNQKyeMqLb9Afo_WSoi~kcK5mwaepLz96AHEmAzWJQblCNhundhnOIYTFLWoaYUC5fb8ukNdwB34TYrOZ3a5Uq9dBLqw5KcNID0cv4v1QKDU2diS_0HQ1nhYTDmmHlzOyZ_KYjVLo1hhXi0yGOsLXd~oTV~hUaJY3EOixYYNNZc_BDckGA4ysgnEPph40biP~WGNKAKnRCCGhjVVzt5_5n6t~zvqZHSgjK8b6aS~EJmPRfbWFjZ1OAWiweVOOAQZXbAlSe7ZkdyI4_EwQcNL5BSpYuTmRP7CcKg--.jpg
//media.inmobalia.com/imgV1/B8vEv5Xh_VThvnEqMx4G0ZxU_YC_pCgmETwWNQKyeMqLb9Afo_WSoi~kcK5mwaepLz96AHEmAzWJQblCNhundhnOIYTFLWoaYUC5fb8uxgT81tM4eTmvzUKyjfKRYevBcG02q3lzLEV~1Eor29yH7Vgo_2eBjhvvFkEgzHgnatIdItvQeBqG6ii~7H7wvvsK2AA1DLE9M8RN2WGvbJ2l~qxhMvoawT2rWKPP37JdbESZHvxeQ7YiQfmGeF8Aj5kNh_xCtvTK~8kkFBR6FxfgshLufnY4qJhHoFUHxr1gNBSnGT9WibZRL82EFqXiKyOuuq_pmQ--.jpg
//media.inmobalia.com/imgV1/B8vEv5Xh_VThvnEqMx4G0ZxU_YC_pCgmETwWNQKyeMqLb9Afo_WSoi~kcK5mwaepLz96AHEmAzWJQblCNhundhnOIYTFLWoaYUC5fb8uwxc0D_Qcy0h6Z0SqU6XZGODAQrF4x0ZcBvc2uH9MQUvxeki6pQL32XgP~MX~8BN~qYFrvCJwYW0Yj2xhqmH2PdKIC0rFL2ufNpw765fK1g4ddrZjrzC0hQ2ttx9~F5sKp30E3YXuCvvB75D2nUD96n41ZLcwLybPm7O3h8hRhn6N2hUU_2k9WbXbGX_qDLEcdZGyqBWKVycSCgyN9QNqle3IAZ93XQ--.jpg
//media.inmobalia.com/imgV1/B8vEv5Xh_VThvnEqMx4G0ZxU_YC_pCgmETwWNQKyeMqLb9Afo_WSoi~kcK5mwaepLz96AHEmAzWJQblCNhundhnOIYTFLWoaYUC5fb8uxGCb5C1GfPde13if3UGDC_URQSOLmSAfVDmq5Hv_Y0YvmXqTP8CABWvaV8tL5YEpt4tp08UQ_fKWgKNeIx0hNGOcSl1XjCHqjjAJtXYD8kmYpWiBSV_Ot1g~2iMgErURs5eno65Rin67DL7sdOsOglbfFe3jJybHpNkWckFsWBINUpLwCYTrhSG6tYes3r85MPzvfrZ4TRrusG0Nx6IgIqxaoGk2yQ--.jpg
//media.inmobalia.com/imgV1/B8vEv5Xh_VThvnEqMx4G0ZxU_YC_pCgmETwWNQKyeMqLb9Afo_WSoi~kcK5mwaepLz96AHEmAzWJQblCNhundhnOIYTFLWoaYUC5fb8uw0fXDJ2OkO~ka4BZglxVKcV6okFQY5wGYvQKbLOC7vWhWY1y7pgT9ttsAiv4qFe7tt8GGU8dHh3SaDfBI6W7hoK1YMuuWwNq2N26QHGZ9bFVmG_rr6JELytHVTrOZTD_VBfyhwPbObBOsnDXCqaocL8eq_~bAt8oJFNOJDGWbiYofeamWIMwJdKjRCJSn3oDgj7cPkRq4bS0cWfJNvZXaBNqf77OGg--.jpg
//media.inmobalia.com/imgV1/B8vEv5Xh_VThvnEqMx4G0ZxU_YC_pCgmETwWNQKyeMqLb9Afo_WSoi~kcK5mwaepLz96AHEmAzWJQblCNhundhnOIYTFLWoaYUC5fb8un0bvprUtqDwqmiEj7iYEVsvDbbtkFdOCBQA8KI3mpBMVe3Ovr6s_gCx3zAx2t~gJ1LRN0iOBqIcHan9Jm6vwDcxqbzMO_XQ1alNRBLSv2JwaRACsgs_UtJjeJku7HdQ_QuBu4u6BryKiUHi3GWpRowWnBW46ytn_vYQjMZmE_SHjPjaeaqpJdqPBS39grJ47hESW9IvI2v0Y0TGOAVaZq4hs65FNhA--.jpg
//media.inmobalia.com/imgV1/B8vEv5Xh_VThvnEqMx4G0ZxU_YC_pCgmETwWNQKyeMqLb9Afo_WSoi~kcK5mwaepLz96AHEmAzWJQblCNhundhnOIYTFLWoaYUC5fb8ul06klvlPiuQs7IdsyLlykCH74lGO_Ye8IKH5_VsXaXvCoEDF3~mNGoO2JOazfmmn711J6rieoewHFMKnIMN8EXwmcoE8LHeJ8YRWLgLgtNvb1Q8oufl6JBxzHi36OnoQTCCWBU5U2Y70D7aQhj10TlDwigkqp25ChW240p04n8C6Tn94IwkQmMzQOm5etiD4My~SWcE2gnqYaCvBEueq~nrPInWzuA--.jpg
//media.inmobalia.com/imgV1/B8vEv5Xh_VThvnEqMx4G0ZxU_YC_pCgmETwWNQKyeMqLb9Afo_WSoi~kcK5mwaepLz96AHEmAzWJQblCNhundhnOIYTFLWoaYUC5fb8ukp5BtZBuUzmZeWPwo5~DcZ8XTX2sQH5cHzE8tyhOBM2MhO6nAwxIjfv67ALpDxqAQgQad3J4PsmU51rF3Ym4BV1U41hyVswx1VUz8zPC4m7fmpBLiVl9bkilH3RSsCbGi8PDC7PaVD8DHDIe_pUtd~okqSbe8lm19soec25X0ze4bw8vAQ3H25NI0GjLKjQ9mGF5x0o5zED6m2XlNE~m9hUdihtnFg--.jpg
//media.inmobalia.com/imgV1/B8vEv5Xh_VThvnEqMx4G0ZxU_YC_pCgmETwWNQKyeMqLb9Afo_WSoi~kcK5mwaepLz96AHEmAzWJQblCNhundhnOIYTFLWoaYUC5fb8uwn7hvoqIGMoYdkR9_zMLCC7sWOzgC1wTbVUqGCuI8pSntwmjgVQf1njADu3vOsZGd_Yf~9WpoZMe1oQZAd9SPBeEpsGjzIaSr1yrNYXkprtMUh3Ze~HyFDm0jq1a1JJvxHj3qrs2OBLQl2qvEZvXMX8MwtwnE8rGGSW6ClxBh2XN9bjTW81SfwZld~WBTub9DgsEhtqwx5SQHAxxS_zlSkx4l~p1ig--.jpg
//media.inmobalia.com/imgV1/B8vEv5Xh_VThvnEqMx4G0ZxU_YC_pCgmETwWNQKyeMqLb9Afo_WSoi~kcK5mwaepLz96AHEmAzWJQblCNhundhnOIYTFLWoaYUC5fb8uxDYcOFMrNakgGoGp8YB7h1AR1qkh8krD1E7o6ZZ6mma2U_il6EMw_cUWNjqgUQ5vJY~uHwHIey8GiOGYtmQoUvDSLsETJLfm6OL6ShmVoXYaYYTqLLOoLFeGxGmMNmGI2fNCKaxjgmShJbIxsX1~CLzkQKpVAGLYADOZaZRVIs9X1fvyUf_Ih4VdFG1oprcYVaIIpJC9~vrUG9_pyKeVda0cDz6hSg--.jpg
//media.inmobalia.com/imgV1/B8vEv5Xh_VThvnEqMx4G0ZxU_YC_pCgmETwWNQKyeMqLb9Afo_WSoi~kcK5mwaepLz96AHEmAzWJQblCNhundhnOIYTFLWoaYUC5fb8uwn~Ta2z1e_x~ICI_S~UC4cOYeal~dcTPa4zjofM7vGrruPKzun4v0wWmy7WSSDHE~8aMKc7cpA4aS_RdTel4_ugvU9ZVcrUrtTCizhmIqXoC0vG8kj9kPzd1VnzpezJEfKC782GnFP4BEkR1qm00S4Bhds2M~ZzsF995pSXmZRBk4uWlDdwauNkAt5iZ6Ki4sIMue14P2s~H4ZU0CTEgYlATQWQKgg--.jpg
//media.inmobalia.com/imgV1/B8vEv5Xh_VThvnEqMx4G0ZxU_YC_pCgmETwWNQKyeMqLb9Afo_WSoi~kcK5mwaepLz96AHEmAzWJQblCNhundhnOIYTFLWoaYUC5fb8ukNEyd5e3E7R~t8CZVB1Jc8ChAp4__G98I3lQlxOaHp_Nsz4H_lmKKASLHK1aSfQkI2hRNryzYNwObp~z5gDX_2XS6lW6PgKk_YpbqpR6bmanC0qgc4wBiJDtjs6gXvbgLlREA30E22mqYxmDdq5EJmnYmClXwCWGmGrIwv3EXQKxizofLVgQBDAafSIj9zCSfOqOj_WjLltDtJ6cIb8hoZu4ztgyfA--.jpg
Parcelas del Golf, Nueva Andalucia
Villa
3.995.000 €
Frontline Golf Villa in Nueva Andalucia
Recently renovated frontline golf villa situated in Nueva Andalucia, urbanization Parcelas del Golf, in the centre of the Golf Valley.
The villa is located on a plot of 1331 square meters in front line golf and has a constructed area of 284 square meters distributed over two floors.
The house has spacious living areas and terraces overlooking the golf course of Las Brisas. It has five bedrooms, four on the main floor and the master bedroom on the upper level. Equipped gymnasium.
Outside the villa has a heated salt water swimming pool with integrated cover, garden with outdoor kitchen and barbecue area, jacuzzi for eight people and parking for 2-3 cars.
The community Parcelas del Golf is a gated community with 24h security.
Furniture not included.
REFERENCE

208-01832P

bedrooms

5

bathrooms

5
built

284m²

plot

1.331m²
Video of Nueva Andalucia Area
similar properties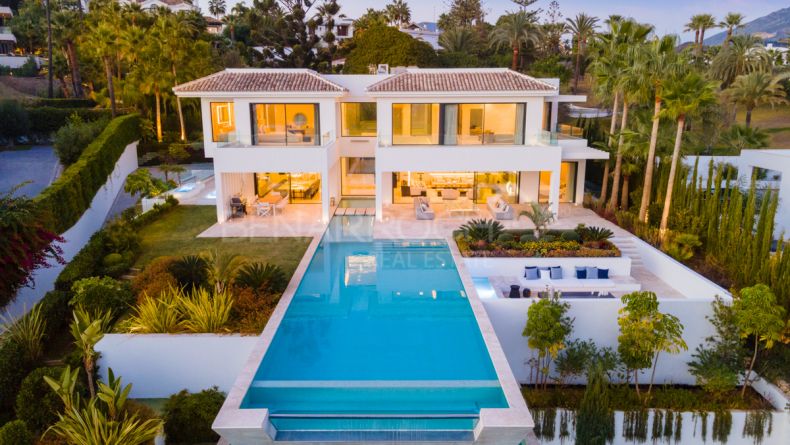 7.850.000 €

reduced from 8.650.000 €
Impressive modern design villa situated in the urbanization La Cerquilla in Nueva Andalucia, in the Golf Valley.The villa is ...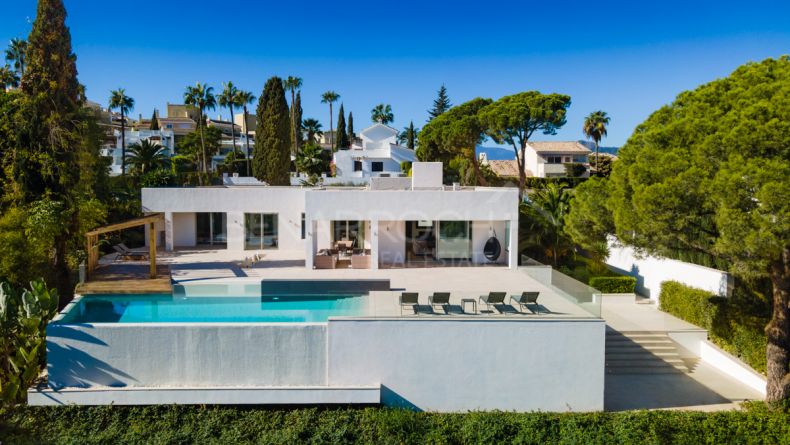 3.900.000 €
Splendid villa situated on the front line golf course of Las Brisas in Nueva Andalucia, Marbella, just a few minutes from Puerto ...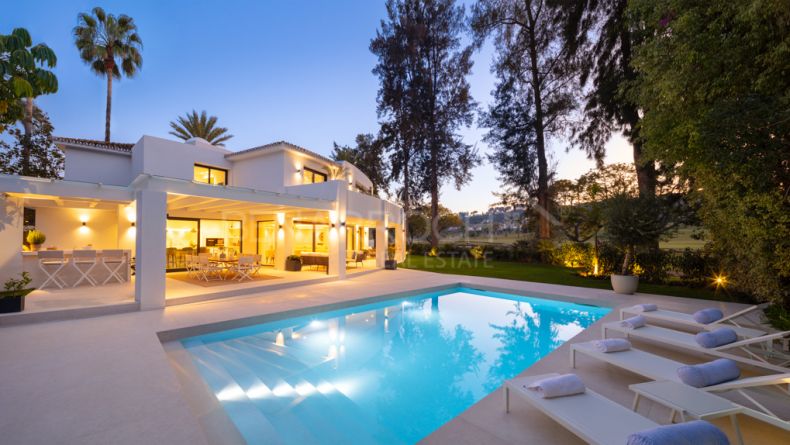 4.595.000 €
Recently renovated villa located in Nueva Andalucia, in front of the golf course of Real Club de Golf Las Brisas, one of the most ...