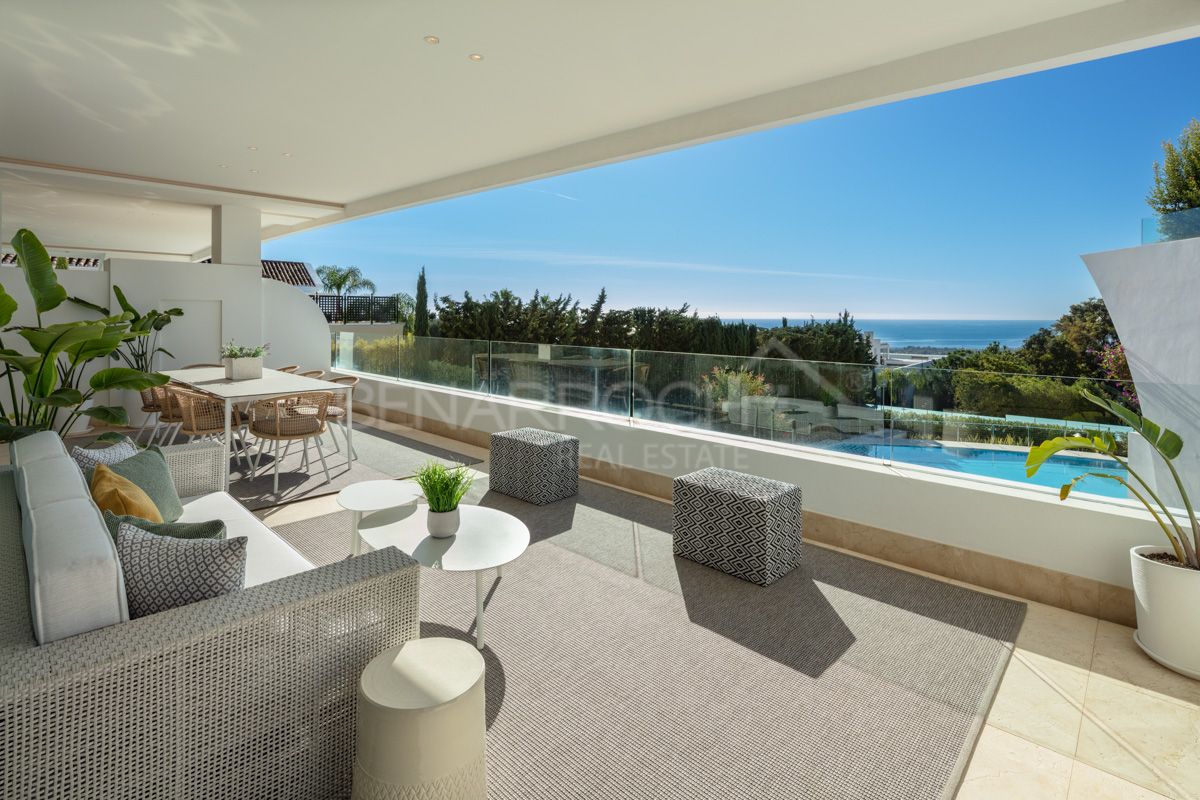 //media.inmobalia.com/imgV1/B8vEv5Xh_VThvnEqMx4G0ZxU_YC_pCgmETwWNQKyeMqLb9Afo_WSoi~kcK5mwaepLz96AHEmAzWJQblCNhundhnOIYTFLWoaYUC4nNJufquUWGv_2Wbgc6zbo5OwBybPgCIVe~GmexvPst_kCr5limVRrEftGozMKA5KgJhVEk12W_PNvJI_r9DgJzFKTAlVNQo2neRcSwIvqPl95zYORw6F3QpMoROreRE7iRD8mbrBgSPWfyx09F01AhZIWmIU9JufOdrFUHFKLvvsV5BMQB3s8fqz6gSiiKdJ8TEpf9ydjA2f49fMFq0dVeEYoMYPIl94Lg--.jpg
//media.inmobalia.com/imgV1/B8vEv5Xh_VThvnEqMx4G0ZxU_YC_pCgmETwWNQKyeMqLb9Afo_WSoi~kcK5mwaepLz96AHEmAzWJQblCNhundhnOIYTFLWoaYUC4nNJuKW9xdIKl4s3kOSgSQJsEVwg33iBZ59cMUXWkK1XIK4dIvlOzt9BgE~ueG6LL_Kypd_rnT00oxKYl1lp5C~N2mRlLq_dLRYH31IhpkXB5Xj5M8~xVu5UHlJQJcgMFwmo2j2zXkg~pgVhHlFsJ1WEIpZcHSe9wD1dm6z_mXDaBzbaLe3mScw44mYIgqnAQNLo6BNym6ueDXTurySVU4qjuAJxoVUWI8Q--.jpg
//media.inmobalia.com/imgV1/B8vEv5Xh_VThvnEqMx4G0ZxU_YC_pCgmETwWNQKyeMqLb9Afo_WSoi~kcK5mwaepLz96AHEmAzWJQblCNhundhnOIYTFLWoaYUC4nNJufqVu3cg~qqr86H3kRz~xr8x6TGnkAwjOAFF1nx1uuxrd__iYQScAVQ3yuCKrrmXLGIRObzj~FPYEgdOggtsjdJn3Xwm2l9UNawU_c_cIIaxQ4arccc1olG4dyqsc9YrpRnqgS0PkJGzwv14xtS~1p47QeDRGgcN2NQT3cP2BYzmVFZhps228nEcmC~UEzFZ7na5QoAVxLRKPbhhJtKVWONLxPgrQCA--.jpg
//media.inmobalia.com/imgV1/B8vEv5Xh_VThvnEqMx4G0ZxU_YC_pCgmETwWNQKyeMqLb9Afo_WSoi~kcK5mwaepLz96AHEmAzWJQblCNhundhnOIYTFLWoaYUC4nNJuJ~OI891s~Ljl7zT6jwXG3Xqii8NtbJgb0Rw0uCmIQyvHg40IPaXBaTpDNoEDwC~zmdt5uWue8D8aFQs8uRwckjhzXm8PWn2sDXxPXPkIApnshyGqcTyOUDWmaj___hW3jJ881lgnA_vkskAJasFn_hBRRYkIsONzDVZw5LApO8v10pLg24rYPvAdO~xJYtZ3t_wFIZsNQ0FHtuRgyuQGBgVhdO4A_w--.jpg
//media.inmobalia.com/imgV1/B8vEv5Xh_VThvnEqMx4G0ZxU_YC_pCgmETwWNQKyeMqLb9Afo_WSoi~kcK5mwaepLz96AHEmAzWJQblCNhundhnOIYTFLWoaYUC4nNJuLIebGUTKeQeikY67sjhkzIIC8EGF9MXzvChuZjf1NEjy1TczlYhnIv~ByPeTfGFB0EdzNEU1Dj87q7DGwqr_kyzr3uIqTLcYRMO9wnrcf3~XxsTg2XyiSjQQc2kPJFiOeuwThkXiRcFivlBDBcg9KRQHr45XZVjGatnjbYzIHmmpbo0xJqwPe7Yef602eI4VXS7ryz9wsxLZCYJkgO0ILIKlNtJGCA--.jpg
//media.inmobalia.com/imgV1/B8vEv5Xh_VThvnEqMx4G0ZxU_YC_pCgmETwWNQKyeMqLb9Afo_WSoi~kcK5mwaepLz96AHEmAzWJQblCNhundhnOIYTFLWoaYUC4nNJuewT~5~qjHKXHSPq_VPEdPkglQiI8vvAEra0hBxnkTY0e3S3332Hkkoq9FVC1L1EJ71oybyC2pp0ytOmVJ3FvFkYzgJ8RKzSoph15ZzOl8nQ~SR4v0GfxJgt7VyoHxuWMRg0sQb8NOlNkiP9Jpz2R9D_Nw9mTX9tXwaXRGvApKWsBmj1EjgSCLqFyj~FXrsAsKqKjINt7aa2SibAwUfN5t2HoSaKeQg--.jpg
//media.inmobalia.com/imgV1/B8vEv5Xh_VThvnEqMx4G0ZxU_YC_pCgmETwWNQKyeMqLb9Afo_WSoi~kcK5mwaepLz96AHEmAzWJQblCNhundhnOIYTFLWoaYUC4nNJuJ~Qtz0GXu3sHYyEni7xY2VoLZdjORXLNjDVUJayetLtjAEJwkc6cdPEqWD24C7sZxkFrprR2RYpgY3HiQ2N6zj0ZePzq4AMNl2KO6YnbodKWqn8oeCqbL0XMhUy1jD~POUB8u_D3SH4ECAU5Xyrwr0ZFNiF3FGnc3nEWMIht5ZqKolcuR9dfRRa7yll8dlQfnoDTUlOCUHXXGLMX905I0KCXWo_i_A--.jpg
//media.inmobalia.com/imgV1/B8vEv5Xh_VThvnEqMx4G0ZxU_YC_pCgmETwWNQKyeMqLb9Afo_WSoi~kcK5mwaepLz96AHEmAzWJQblCNhundhnOIYTFLWoaYUC4nNJuKz84tJarglH_Aaikx1FsXWBTIiELP_7ssQ5TbdGc66NbY4fstJa04IecEQglOvFc1raL4sOHJONM1bGNJ1BMrJweVrJP69pozDXLFU2KBLQOmPAonz_xuFVkgv3ggLWDSK2Ae7J_8yEvyFIv98uZmVnYN4o0N0dQx3wViMEbwWFrlwDw3OdVqlXYy9_wcwcRcp496ynPODg57TMqhQtYfZkThF7H1Q--.jpg
//media.inmobalia.com/imgV1/B8vEv5Xh_VThvnEqMx4G0ZxU_YC_pCgmETwWNQKyeMqLb9Afo_WSoi~kcK5mwaepLz96AHEmAzWJQblCNhundhnOIYTFLWoaYUC4nNJuLp6jhyamlJF~5iFlPrIJ8a40nG7zokbsdFRmU5~LDehpJVBxAw_8zHPCn6rC3NyGHOsu6oGZLYYb3zjo26R~x2I3BbuFbdjqvojbetictXSvDYPYxMtPSSnnuOknKW52d2M9u2W2Fcps7t8X_cL5n5gmZHlzadjRvF9xEaOab4tPIiSqQhIVvCt~9XsUH9rfgHNK6RKjVdl9X91eaA~5FbL2iebgTg--.jpg
//media.inmobalia.com/imgV1/B8vEv5Xh_VThvnEqMx4G0ZxU_YC_pCgmETwWNQKyeMqLb9Afo_WSoi~kcK5mwaepLz96AHEmAzWJQblCNhundhnOIYTFLWoaYUC4nNJuL8s64veFOXZwLW5963SJnvylKeNSs~XcmhxBFQvDHCvlGs06tMol1NzdR_dNOV1CpHeeHYjYVDQNL8Ar_~ZwOGYjXm1~kgU~sF9uXc9Ae8C4~V6YUSC0lMp6QBgcFsHmPb10mg0xp_BLDH4ok8aYpGdFxem57yRfvnLi3~_geuaKfDdi24~JprElV69OP5_IhenK3R62Q0HwJLdgwnG3y0ajGtDVLA--.jpg
//media.inmobalia.com/imgV1/B8vEv5Xh_VThvnEqMx4G0ZxU_YC_pCgmETwWNQKyeMqLb9Afo_WSoi~kcK5mwaepLz96AHEmAzWJQblCNhundhnOIYTFLWoaYUC4nNJuLp3OR1Drk1Gh_QnpY8P54GylZxTpSbVtLyciHkMw9rNSfMeDy_9aLX0TEkQfCb7dzMoOYfls47eVdrJo~TpgwmLOKZcegkSoOe_hWS8jSZxanEWxHat383eHdKDUClWhqZmQ75GMO_sEJDmeD95LP1f~7Y42Mc98zG~ZWGZFhXaiRmz2IFbGFOm1jnrg_bs30vVwkSuBV5ua4IG0kVOfEhEGoB~_8g--.jpg
//media.inmobalia.com/imgV1/B8vEv5Xh_VThvnEqMx4G0ZxU_YC_pCgmETwWNQKyeMqLb9Afo_WSoi~kcK5mwaepLz96AHEmAzWJQblCNhundhnOIYTFLWoaYUC4nNJuefqZNBUY9pkfCBULFZ5bAoFNu7pXQxjvijQu3sDg4HmUTFkEsNDXKV46wbgMOHXYt6kkJk3dCAf43N0YazJnHWW_93RnxbqZ6yQ~yweTRSk2AlCmaID9v9sjBOUNQ_vAY3uClo9kRXf0XBCNEH1xj3o6S1Ajl5k5jb2P_1t4Y2Qu09548muxPwM8YbwhasUnqkedjjGQ6DNj6cdNyUt52buVxBkVNg--.jpg
//media.inmobalia.com/imgV1/B8vEv5Xh_VThvnEqMx4G0ZxU_YC_pCgmETwWNQKyeMqLb9Afo_WSoi~kcK5mwaepLz96AHEmAzWJQblCNhundhnOIYTFLWoaYUC4nNJuLpmfvoSo7fKQZ0a4kyHA4VLvm~vP3KjjYNrZc960GoqXLIgcKnSRdRSRyWNQsN7K3OfL6q94kE5EJGw0k3lW4feOcBr0KX09H4k6F3fGgFRhH9_Phcoe67UxuewevLDWpz98Ub8SH97z4ss2VVZv7vTSYSBWK4QHUIcM1zGSHAulW4jHjyaz6HSfgP77rRox2UXQpTPRHEtpPz3gToaXSIteRofo9A--.jpg
//media.inmobalia.com/imgV1/B8vEv5Xh_VThvnEqMx4G0ZxU_YC_pCgmETwWNQKyeMqLb9Afo_WSoi~kcK5mwaepLz96AHEmAzWJQblCNhundhnOIYTFLWoaYUC4nNJuKznHmKNYFAbQRLIvw3JpR_7~dT9B3PuYP3sjBVDJopQRY6eGNznL040a_3GguD1IjE4n5az4OI3FzfoyuoKx_60HScYDXtF02DWDfbqmNPSu6TiNYt2F1WhNGdkZ8apEf15TRwzmUX~aWcQKpg68~oD7dr7H27Q2yheExEW4jqCesPA3BeLGb_J8qFJHjW1Z7jjUDFfNK_26NUfxh~mmotjkLZAFfg--.jpg
//media.inmobalia.com/imgV1/B8vEv5Xh_VThvnEqMx4G0ZxU_YC_pCgmETwWNQKyeMqLb9Afo_WSoi~kcK5mwaepLz96AHEmAzWJQblCNhundhnOIYTFLWoaYUC4nNJueaeEoQjAoXgEkSQSqp6cyALM2n71GVOjMWkRb2fEptIaeTgBVpqDc9w6ua5iCKja40SDWuz9YuHS4L2_yL5psGWyeRGqZ2Rc5HXgbJvapgCrQ6haIoiRtV3BXvtWS22PND9EDDDSPiu54rdd_HOdH1pzpnsbnuGtLDbMpV0Mov8RVLppeAeILKzIg4KsLcdZNr443XSb_RSqlyXYi5IhNesp5JDi2A--.jpg
//media.inmobalia.com/imgV1/B8vEv5Xh_VThvnEqMx4G0ZxU_YC_pCgmETwWNQKyeMqLb9Afo_WSoi~kcK5mwaepLz96AHEmAzWJQblCNhundhnOIYTFLWoaYUC4nNJuKzqOMWzHo4aGu4r7PMUMaYCRocqVax_sDDhqDdlDPOCxPm08VcD4CzoDq97J4jnjn1OyXkeTWuvvbZKK2lxkeNNQyvKgmHYJrT2BbkQWVfkcyPkIRxU00qLdYwQRXJOU3TQIblLhZGdyXRdLzvmnhM2O1pW7AxzoaYI4KK8GvO0i63WbpQeopwQ746zvWLrZauwqdlawEH8aIiA24EeJybLAcJj~Tg--.jpg
//media.inmobalia.com/imgV1/B8vEv5Xh_VThvnEqMx4G0ZxU_YC_pCgmETwWNQKyeMqLb9Afo_WSoi~kcK5mwaepLz96AHEmAzWJQblCNhundhnOIYTFLWoaYUC4nNJuekwaEk9F1fizMb3bhHSEJt9_e81BNFAGidd222EtwbuY~5tplFBId~adhZWBd4urMetk1XP2P5ZyBMUGqnDjDe7Xb53nBJ13ZK1YMzIZAgvFjgAf8Ks2mJ0XLhyUGQWaFEsRYUkHc4jCdHesr5PCMoStsEB_BV6hmv~sJbzlGfm4A_IuVG1n51x5PZkQSH4FB24ui3tSzxXA6nwm9h6bmpfZ3Adjjw--.jpg
//media.inmobalia.com/imgV1/B8vEv5Xh_VThvnEqMx4G0ZxU_YC_pCgmETwWNQKyeMqLb9Afo_WSoi~kcK5mwaepLz96AHEmAzWJQblCNhundhnOIYTFLWoaYUC4nNJufvpqnBA5oqRVKwfIE8jtMmMej7tJOMkbeRaf8vRToHaSK9LHZF10QWROyj~UAMO2_77~PxuFVctmNrY1AQnUDLSjlkuv4kNhZtkoj_SEAiAytef7Bo8KvueWLazIblgHGs3WVzaXaQrIWa5q0JXY8UXvYjJ2QShJUYzOWDEVOxxeXOvkd29vOjmIMBJuIvblGCXhCtdmPmQ6~x4dQvNj2~OWBEPvFg--.jpg
//media.inmobalia.com/imgV1/B8vEv5Xh_VThvnEqMx4G0ZxU_YC_pCgmETwWNQKyeMqLb9Afo_WSoi~kcK5mwaepLz96AHEmAzWJQblCNhundhnOIYTFLWoaYUC4nNJuJvkRjfBB7tkPUOpvO0md9gVXM63OsijDolZulNjXBTYdtRk~9AafZ7pljkNuoR2UXbY16RvRHBIKhdTcUCfRdkPMlcno4qjw58G3VZYzk33xYfw9zeII0zCo0VsVBv9H2JlHxN2D1arpqLCZTacMG_YrBewalagz3dgQhFkpXyANxc8Y_B4KZWeLfxHRqRIKYCtgKVtgbgbwarNq5RPlT8F2anlFnw--.jpg
//media.inmobalia.com/imgV1/B8vEv5Xh_VThvnEqMx4G0ZxU_YC_pCgmETwWNQKyeMqLb9Afo_WSoi~kcK5mwaepLz96AHEmAzWJQblCNhundhnOIYTFLWoaYUC4nNJuJ~duAVkGhJ5DvZnD6RTj9SIkRLxaeiIbgtWGGPAh3b7Y0588o6wrzn5F_8k7edjXWmmbWB4_BD_WhVLy9TMy~yhKkwo21dR3aovCOkSLCx9WTEG3dmKvfbmt9Mp1TfIOHErNTPTYpRjYVX9jPFz1JHUhzlDi4~wzxJJoIaRCPi93vYNwivYz3TgsRk09vn3qP1xgVbX0B6cQGltdnMPk1JG5cQLbVA--.jpg
//media.inmobalia.com/imgV1/B8vEv5Xh_VThvnEqMx4G0ZxU_YC_pCgmETwWNQKyeMqLb9Afo_WSoi~kcK5mwaepLz96AHEmAzWJQblCNhundhnOIYTFLWoaYUC4nNJuKJdSdN8CXW7bo2iF0Zx3E~hdrWdrxYpu7RyEJf5SN6K3TZdRdkTyB8eHocsm~wERI9YtpXtGuezuK4QTI7tvn0OClcWOi3~Gxct~4Uj5zXNkPeWsyQznpLqC3CGMfyA3t1Ml9zKfpF10zvkxaLXeaDO62333uusNfH~dnfD3GXS3MTyevl9i8azzvvSC4Cmbl~OBrBZfNohbsZ4_u_pM6Pp056XMmA--.jpg
//media.inmobalia.com/imgV1/B8vEv5Xh_VThvnEqMx4G0ZxU_YC_pCgmETwWNQKyeMqLb9Afo_WSoi~kcK5mwaepLz96AHEmAzWJQblCNhundhnOIYTFLWoaYUC4nNJuJ~Zi7E1OQH5FpngKjd8j3pcw9TQLlQqCbHeFopUYQYcUn2ZfHiWBbEI4pjUxE1sB2da6xurXlsLkL5H4NGeei1_Hmrbz435gaL8iR0SqWd3kf3jw1851PNrxdA_h7tw7uq_onbgoth7tCFl_1a942oCvZDCjrid8aBfuu3qaIslDiA_hPieqGKYp7Pg6K5YYVr4ifWc6rehAqn5jUd8m4BDCgWQI1w--.jpg
//media.inmobalia.com/imgV1/B8vEv5Xh_VThvnEqMx4G0ZxU_YC_pCgmETwWNQKyeMqLb9Afo_WSoi~kcK5mwaepLz96AHEmAzWJQblCNhundhnOIYTFLWoaYUC4nNJuKTqAfKgXF5E0VhZkxlyr6WAXFeomuBxqeqCPzSkp88KX8T0E0kieDvQ8sP550Ah5eKq4QNjUKkKQ6Ak6bdZo0L4wKrJqZzmmjhb7iDOHelr6emAG_wEthQzlXG1ulVrHhWk1E5G07pQtN1Fvs7qSAc207ryg9a_ij8h_wXVKvElB9r7LlwnwHGABuDm29X8P_6RkucrJVRLF3~miEVdl2lXHPhCN2w--.jpg
//media.inmobalia.com/imgV1/B8vEv5Xh_VThvnEqMx4G0ZxU_YC_pCgmETwWNQKyeMqLb9Afo_WSoi~kcK5mwaepLz96AHEmAzWJQblCNhundhnOIYTFLWoaYUC4nNJufF~IR7utwxQIAb2Ce~var8YUczM0v0KcNRbXdLqBgSbpzwCx4Jd6v_HSpygJbXU8KqQQh6voQJelpqc53XNTfwji~SjoKls~_fvO1C2hPiyULx8GDDAjc2p2vYFH2Bk0fPAoTXEJjofQPtnZUTBq4bPquPw1zZTPrKUxArs9YSVqfZsvE6NfYUhAOTvlWXZT0l~TF6GxQeGBdWWyznkfs~ZAxi6DOA--.jpg
Reserva de Sierra Blanca, Marbella Golden Mile
Duplex Penthouse
SOLD
Duplex penthouse in Sierra Blanca, Marbella's Golden Mile
Duplex penthouse in the urbanization Reserva de Sierra Blanca in the Golden Mile of Marbella just a few minutes from Marbella and Puerto Banus.
The property has a constructed area of 528 square meters and a terrace-solarium of 199 square meters with magnificent views.
The duplex penthouse has an open plan living room, fully fitted contemporary design kitchen, terrace, master bedroom en suite and two guest bedrooms also en suite.
On the upper level there is a large solarium with seating area and possibility to adapt according to preferences.
Parking space included.
REFERENCE

208-01821P

bedrooms

3

bathrooms

3
built

528m²
Video of Marbella Golden Mile Area
similar properties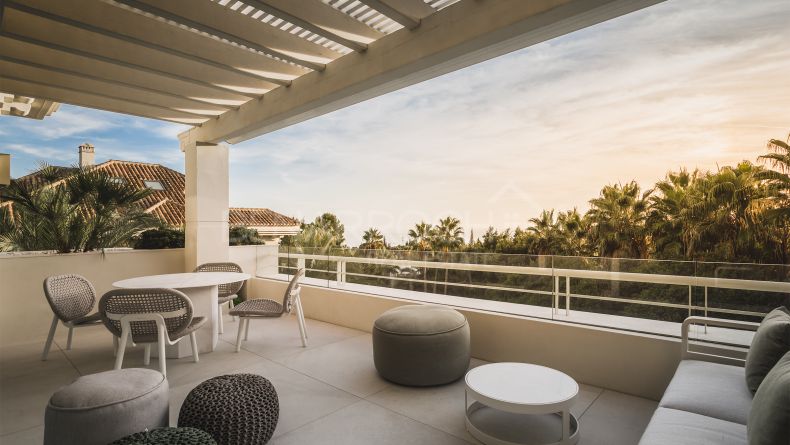 2.795.000 €
Elegant designer duplex penthouse with stunning sea views across the coastline, Africa, Gibraltar and La Concha, located in El ...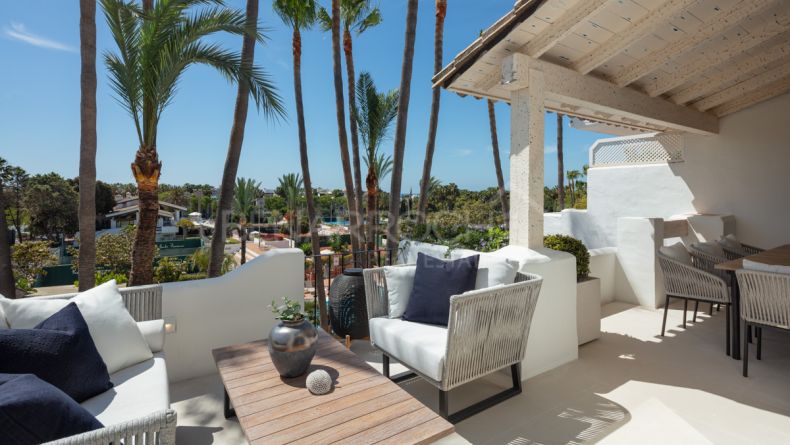 6.500.000 €
Duplex penthouse located in Marina de Puente Romano, on the prestigious Golden Mile between Marbella town and Puerto Banus.The ...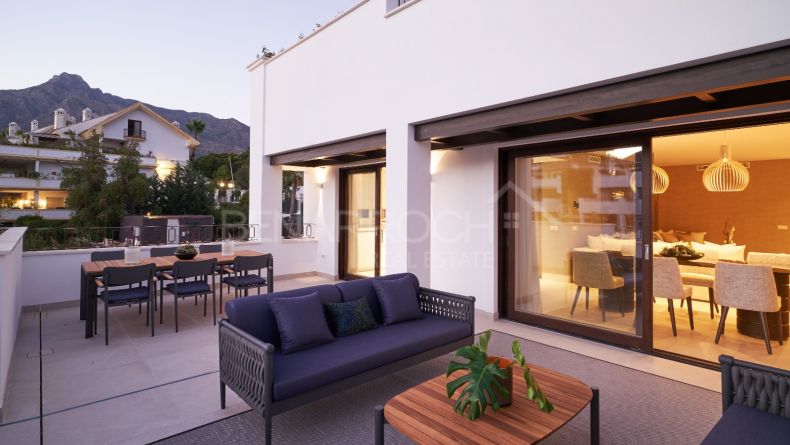 2.450.000 €
Duplex penthouse in the residential complex Lomas del Rey on Marbella's Golden Mile, just a few minutes from Puerto Banus and ...