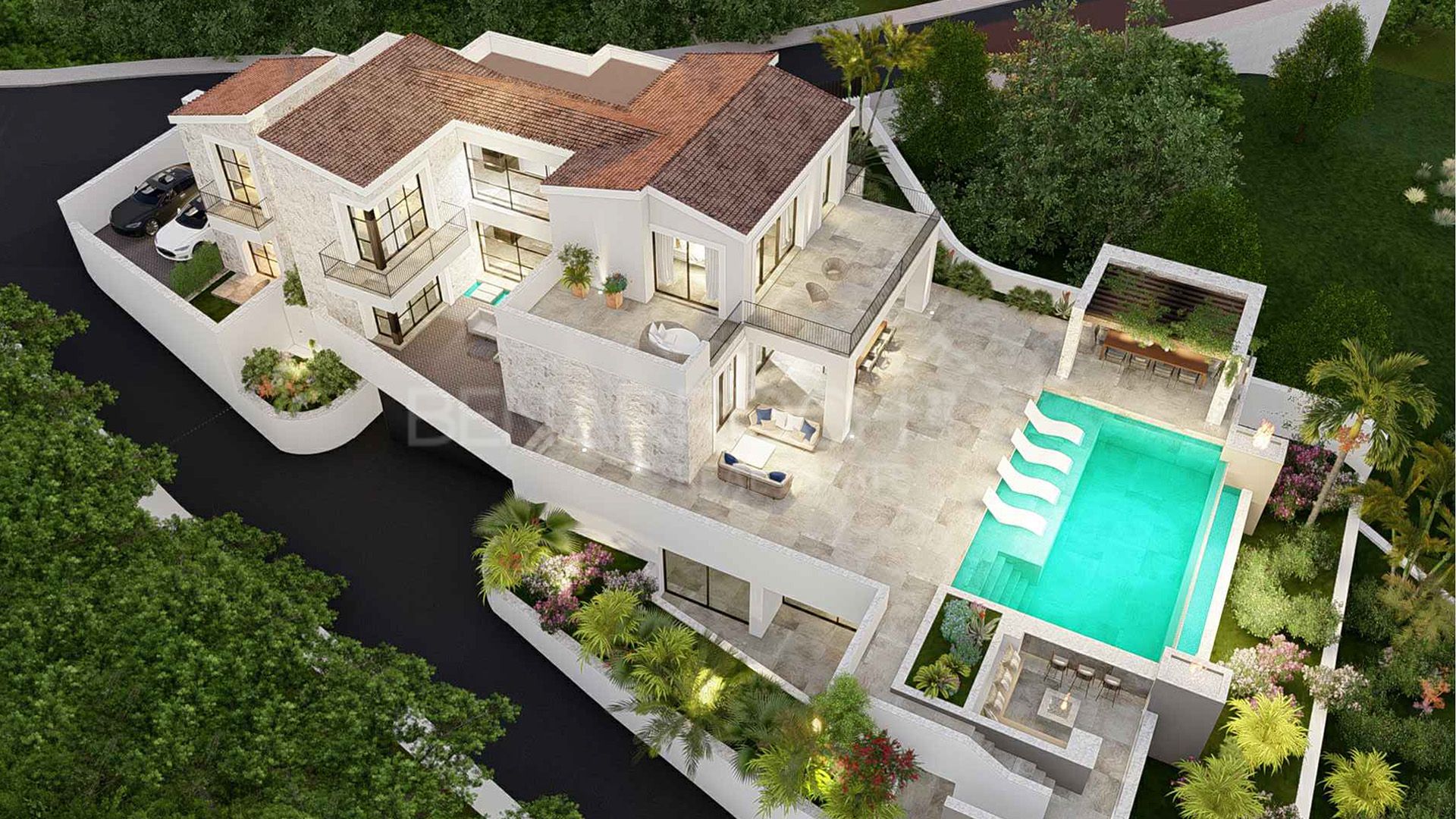 //media.inmobalia.com/imgV1/B8vEv5Xh_VThvnEqMx4G0ZxU_YC_pCgmETwWNQKyeMqLb9Afo_WSoi~kcK5mwaepLz96AHEmAzWJQblCNhundhnOIYTFLWoaYUC7Bz0XHi1jfFLImPehEFuDnX8n33avlohslenBreI~rBFaf62uUnkdLJIVzodo6Ubi3qNuqhNdxbNQpm7NmUIaIPQrbu_9VOrIDuTR2A2Ie1rgsKeyG7xiQVXsqogYfUTeyDzvwfiajUx1ZOSY_GjPaTuN9Ky3DdoIm75N~XDq3U7AjfZcb8TO4l~J5fca~qmRRw4j5HKXoRaw5R9CFaezKVJLfUAnVnk1zQ--.jpg
//media.inmobalia.com/imgV1/B8vEv5Xh_VThvnEqMx4G0ZxU_YC_pCgmETwWNQKyeMqLb9Afo_WSoi~kcK5mwaepLz96AHEmAzWJQblCNhundhnOIYTFLWoaYUC7Bz0XG8qFTtDCOsRXCRazk212dkuRpPWcEajAjthr0nyxrA1ecVxGixOx2vgoGZTAVKgxCFUSPc1Ejb4LeKZ2XFkro8Z8R38LdxS60f1SGc7xRIIXzP2a1S2zHJhuEjXAEs_5bTL8XdK0D8Hk6vxfKBB8xyQDp2ew_2Md2HYYEuGv44HqgMGQw7SlKBjg59loY1oIAMJ16VqnSWuVStYRGN~hDiVRQadcAQ--.jpg
//media.inmobalia.com/imgV1/B8vEv5Xh_VThvnEqMx4G0ZxU_YC_pCgmETwWNQKyeMqLb9Afo_WSoi~kcK5mwaepLz96AHEmAzWJQblCNhundhnOIYTFLWoaYUC7Bz0XGPhUWK7x~_WpICRXFWGokuV88H_3LkUz9V~toMUL1BJUAp4KUXeBPSybo8VZk7e1xjm6qx6_3wNRVND2_1uHR9F8RmotcPKMcSAR3iJsLlooEPCi2MHsJOeMxvpvb~Vh_N9ZOkihg3adFNbuQX5RHZXIXJBaUjDWIiWIXKAgUOW4W9ui6tLk044rJcvEwWHJkKwgGXoqBwkHJljsjuyvSiDGhdfnqw--.jpg
//media.inmobalia.com/imgV1/B8vEv5Xh_VThvnEqMx4G0ZxU_YC_pCgmETwWNQKyeMqLb9Afo_WSoi~kcK5mwaepLz96AHEmAzWJQblCNhundhnOIYTFLWoaYUC7Bz0XHn_0AWA6N~dapdcvASgvf2nC3kUhvLJdZb1gkuZKvWFQ47~RX5RWAmJwfU06mq1HXVdBRjIbhi6WleFBXh1OywZe4NXgzTK7PlqBooCJuJA8GRzN5YMx9ftxNbheu4XA28F19AExNUYewKTzXxHzZFLnxHqsRTsMzCR1aNGBef1a32XzHmlnBfDPdddICSFiFJs_jA~R~xMNyCfFXubyIu3s3o8_WA--.jpg
//media.inmobalia.com/imgV1/B8vEv5Xh_VThvnEqMx4G0ZxU_YC_pCgmETwWNQKyeMqLb9Afo_WSoi~kcK5mwaepLz96AHEmAzWJQblCNhundhnOIYTFLWoaYUC7Bz0XERnz5D~6tR6HE~_TfIigh6Vyn1OQNDAcPnu5BvFYs92EFGhQBHua__h6JGSIVkjd1qfpcDAmWmu9w1rSYS1lRkHM1ilp1Etw_7t6D0ZhlbnI4Wj~7QpYlVmp_q695jKnq4WB7w8KXur33KQOO_VbhTnHkRQ~_lKiMMZTVitaMCIk_0ILbNAnOwGENLJhp7DG0~r7r03ftXhp5f6aBzomg6ZtPV4ggw--.jpg
//media.inmobalia.com/imgV1/B8vEv5Xh_VThvnEqMx4G0ZxU_YC_pCgmETwWNQKyeMqLb9Afo_WSoi~kcK5mwaepLz96AHEmAzWJQblCNhundhnOIYTFLWoaYUC7Bz0XGtcV86jIudSbcontBuJD5sDDBrUnxYVUQ0LvjCBqr7MA9Y5Yvx~lD5fTuBh1dxo7LN91jmldZoCtPJxN4Vbt02YoVh7EwTJYfEcdoOzeusecqgMhYrx5Uy3lx1D8pj3X704lj27ViItRnCwwmEfFU9DE3Myys6CqIXvYB9F53dB5a50fh48k_NUAUmkCp1Rt_A9hZNZCtNFwHI8OUmtTEot_jgCOmA--.jpg
//media.inmobalia.com/imgV1/B8vEv5Xh_VThvnEqMx4G0ZxU_YC_pCgmETwWNQKyeMqLb9Afo_WSoi~kcK5mwaepLz96AHEmAzWJQblCNhundhnOIYTFLWoaYUC7Bz0XG8Kj6N7bW0ZdOFyA3nFgzDSMSSk6eUaUEZ3gXpP1oE_YgA7BEKzi_aP629F0o69mC3nCr~9imr7wmlMJxhcGJYvDbjedE9UcNBom34iJ5dKt6pSO8Ax5_f0y1d5Zy9~aCqFB4XPEZr69CF_htXi79yrcrkS70U_SVik71IVt1YZjXuHUFuIE7vhaSgKHTclyjAuw2doKM9m2oYi0ZSVGOBYv6M5YsQ--.jpg
//media.inmobalia.com/imgV1/B8vEv5Xh_VThvnEqMx4G0ZxU_YC_pCgmETwWNQKyeMqLb9Afo_WSoi~kcK5mwaepLz96AHEmAzWJQblCNhundhnOIYTFLWoaYUC7Bz0XHi_2sAlbHC7wyGmF_Bnmvz2IeexnA0lvdVM894o5VwsXmGcmlR7XerzF9iSuX73fkAxS7R~cRMsMwLr25K7zYP0yHndlzkGylV26vxOYJOTSxBm2uvrbZwoAMBcwJgozFt9Hd6HMgcwjV~eSk_8v2IaEO8hLirmaycEQKJUOSjpjWlZpWywrTkeSZmasLPfrzQz_4RApoUB~g0g9GEHk3hzMBw_ggg--.jpg
El Herrojo, Benahavis
Villa
5.900.000 €
Villa in the urbanisation El Herrojo, Benahavis
Villa situated in Benahavis, urbanization El Herrojo just ten minutes from San Pedro Alcantara and Puerto Banus.
The property is built on a plot of 1119 square meters and has an area of 616 square meters distributed over two floors and basement.
On the main floor there is an entrance hall, guest toilet, living room with fireplace and access to terraces, dining room, open plan kitchen, office and a bedroom en suite. Outside, swimming pool, garden, barbecue area with outdoor kitchen and chill out area.
On the upper floor there is the master bedroom en suite with dressing room and two private terraces and two guest bedrooms also en suite and with private terraces.
The basement consists of laundry room, storage room, games room, gymnasium, sauna, massage room and one bedroom suite.
REFERENCE

208-01813P

bedrooms

5

bathrooms

5
built

616m²

plot

1.119m²
Video of Benahavis Area
similar properties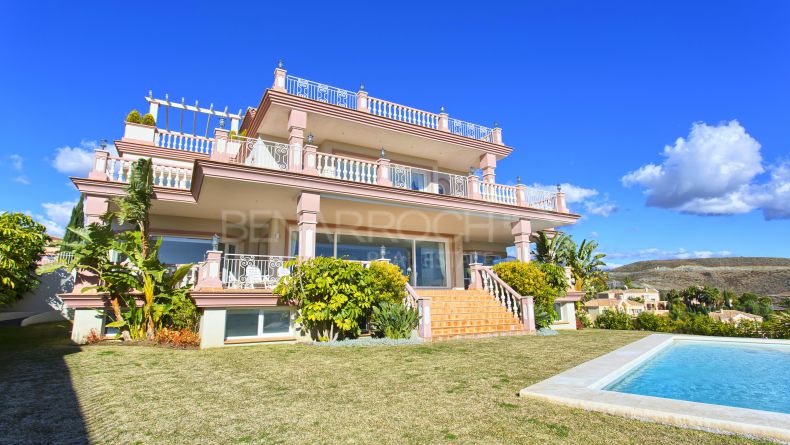 3.250.000 €
Spacious villa of classic design located in the gated urbanization of Los Flamingos Golf, in Benahavis, very close to the Villa ...
6.250.000 €
Villa situated in the urbanization El Herrojo in Benahavis, a few minutes from San Pedro Alcantara and Puerto Banus.The villa has ...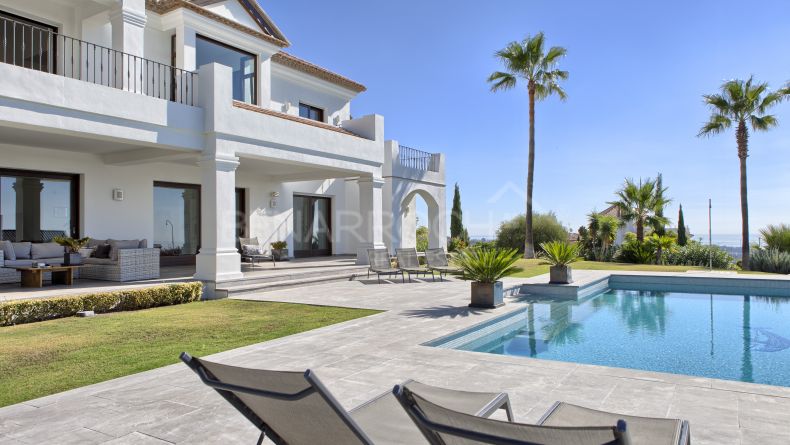 3.395.000 €

reduced from 3.695.000 €
Villa in one of the best plots of Los Flamingos, next to the golf club.Located in the residential area of Los Flamingos ...