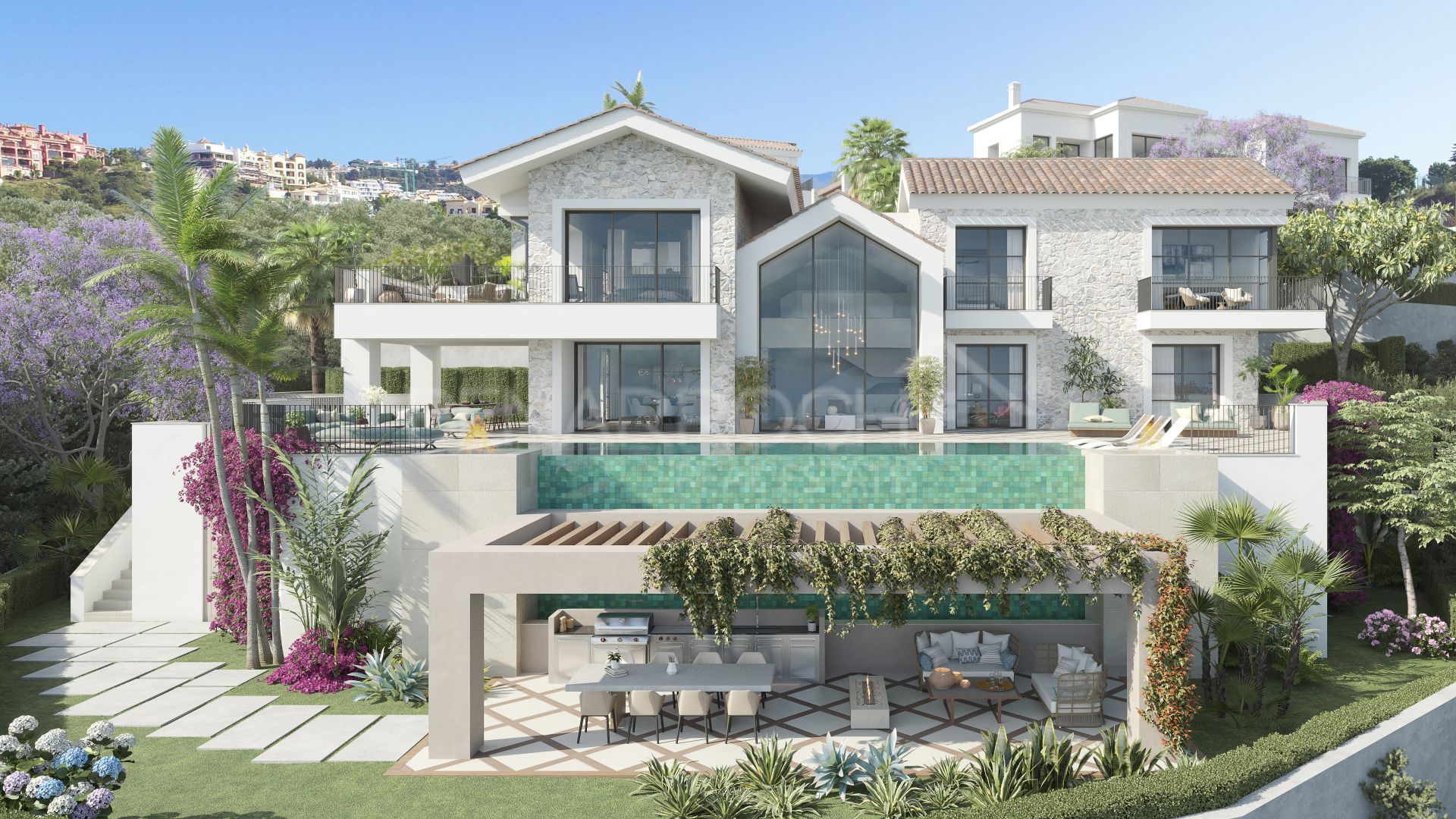 //media.inmobalia.com/imgV1/B8vEv5Xh_VThvnEqMx4G0ZxU_YC_pCgmETwWNQKyeMqLb9Afo_WSoi~kcK5mwaepLz96AHEmAzWJQblCNhundhnOIYTFLWoaYUC7BkzEnl0KhsKC1oP18Hbh976jt_X4VYih57gYYqRdQDwopGQaIOlyNstnbjDGZzYHjFsO51f1fEK6FN0rEs9t4YKclJw4l_Dn6bLfo8wdJtBVsdufy3i0~eYd~sIzESqK7zlDXweJ19h6KYp~oKxJzeGp3lKy9s2YU_m5OshlSETVqk6pU6nzWPpTaxBFKCTZgUN3x~fCa0q5A5HKQ4GY0gAaCRoz_LosXQ--.jpg
//media.inmobalia.com/imgV1/B8vEv5Xh_VThvnEqMx4G0ZxU_YC_pCgmETwWNQKyeMqLb9Afo_WSoi~kcK5mwaepLz96AHEmAzWJQblCNhundhnOIYTFLWoaYUC7BkzEn2uo0nzGRhR1fbulJxyCfHrNd1UfhwGXbi_nDYHYv2UizdyL020x1NdpesWdA7C6TAhUGsnd~oAwVXl8mVD~q7bKKB8Wrbzm9zby8nN6Rgwrtbau5bANqeHD5n52WY5LJofYqAqyi76gb8wjwzJL~qu9ZYXKXlZ2wCqS5~NJCqmpwD5JIOkg7hOKuIuUS3g_5L9PkroC67mYbnBuP6NJxHMSpO8YpA--.jpg
//media.inmobalia.com/imgV1/B8vEv5Xh_VThvnEqMx4G0ZxU_YC_pCgmETwWNQKyeMqLb9Afo_WSoi~kcK5mwaepLz96AHEmAzWJQblCNhundhnOIYTFLWoaYUC7BkzEnXpT0vGnxNioOdfOsZxEo2Qopqh2MslBt6gVhOt6cLV_RNIDCXGIA~HNaHrkegJ_8v99nbZvQCn_31BFHM4rbxjDAcGCPL_sUHub7MBL0IfYiJR7LJ~3dKdINb0RBC7ZZJ5ecx2nubKwfsky6luHL2fRUhIi1qMswYB6ZdbVk5dRU1JbUgEz~NasE6_CzlMzF4qaW6UUZVKp6sg5lOMg6d_6adFGdg--.jpg
//media.inmobalia.com/imgV1/B8vEv5Xh_VThvnEqMx4G0ZxU_YC_pCgmETwWNQKyeMqLb9Afo_WSoi~kcK5mwaepLz96AHEmAzWJQblCNhundhnOIYTFLWoaYUC7BkzEzI81EC0fTetYwxTts4TmhiXZ6zX0~XXa0A7_xlq~OAcnDB8PhfQRoZU8dD1vDxBezwAN6iYwY4O~_0Uc1OfPugjxzOlEFN9XnLECd3tSp9C8vTr~iDe7Lo4RGijI9kT1aqesn4z1ABaBlJLbDqJcEVjYgrrqTxj_yPif_d8vN75RYkOCExhJ4gjRFuzQDeUpGnk~cVTw~5yW9ZuocVWRjFrffD7XdQ--.jpg
//media.inmobalia.com/imgV1/B8vEv5Xh_VThvnEqMx4G0ZxU_YC_pCgmETwWNQKyeMqLb9Afo_WSoi~kcK5mwaepLz96AHEmAzWJQblCNhundhnOIYTFLWoaYUC7BkzEmpsHTNAZhdmgMHzbB60oYmFR81Sj1p2C62qe3O0AI6JDfZUOHUaoT0JI9M1liLWZwhc_kED0mvszUC6ucAcoRNz64ryC3lhsA6LSbXK9uaWLk~gH6IDyTiOxWazI~mYw~iF3QSTjuosHparUgHryqmZDNEGzbkYVfiYfXoeoy9_lQpk3CJbibQi6enMu4HFzZplXoJpF4DX~uzaS2pOVRB_CbwrN4A--.jpg
//media.inmobalia.com/imgV1/B8vEv5Xh_VThvnEqMx4G0ZxU_YC_pCgmETwWNQKyeMqLb9Afo_WSoi~kcK5mwaepLz96AHEmAzWJQblCNhundhnOIYTFLWoaYUC7BkzEms59UDZguCmLadXYc3xblGpHweZVhJ408TmruquVa9e_~1YCh~LXQ47qlqowetHRUCnGuDXmNNilU1G7Jb6domRmxV7pn2B3ammghZVmBqXcvevro_Cmt8NqixFIPq3Auhhog_J9A66Pk19tcQ24m1kvzJmYRNS~cEScOKNL1FO287bvhgIaA5KGe16Cup6dkeK_djhMeZrOqJB2TeOTeFw1NT6jPw--.jpg
//media.inmobalia.com/imgV1/B8vEv5Xh_VThvnEqMx4G0ZxU_YC_pCgmETwWNQKyeMqLb9Afo_WSoi~kcK5mwaepLz96AHEmAzWJQblCNhundhnOIYTFLWoaYUC7BkzEzNhbrrYdqBs1eETCI_Hpefw1Yx8vMHbu18Q82IPuJuyC9sqY1ROHO18vs_XaZ5XgHUF64qNw6rUm7IksnC2zk6x1OtWmjDY7G5gxEKvJQpX~Lc3m4L_XkIL3xFaJ0KcMzY7dMP7P6bD4hpqDiIDJKa4Z_CsS~1qeTt1dcctCx6V18BrKc2RaYLNkaH8yQ~ljc1x8O1DV1RfhyuEZ0zLDHlXkArXoow--.jpg
//media.inmobalia.com/imgV1/B8vEv5Xh_VThvnEqMx4G0ZxU_YC_pCgmETwWNQKyeMqLb9Afo_WSoi~kcK5mwaepLz96AHEmAzWJQblCNhundhnOIYTFLWoaYUC7BkzEnXkOgGAt9DsBt6ENJSsK7VZmr~XCobvPts4LyxV15gYFv5G7tNQLJLUhzpoWwJjbpikiojoN~VU_rgSzOellty1w1uAjaR8_ZtCsw7wjNAh4ON0Hg2AKkUVbdDlYcWpXepuVl6CAtA6Or9RJ_ZzGVHvdydJYwJqlfD2B7R4dMf_uMhpJvciDpwPiyqsLrVdVKS7t3hFxbMs3RckPFJeJ_8TBllwcKQ--.jpg
//media.inmobalia.com/imgV1/B8vEv5Xh_VThvnEqMx4G0ZxU_YC_pCgmETwWNQKyeMqLb9Afo_WSoi~kcK5mwaepLz96AHEmAzWJQblCNhundhnOIYTFLWoaYUC7BkzEnSsJd1WjKHOs5Lz3TewuV118dMGe_RjGvMvX9BSAf~wuV4xYLRfmICb0401byOVQAAGNzcH9zZKznDbF2Cq_6cIC67BqRekt2yHL49bSRJargtM~zOWVwo7RvNtzfbr~Z7QXfZnt6PLWxBY6~yiQiv1W9yAFwqJW9r_1GC2aIIH5dJKYQFTxBpET1l_NuuGJ09utKtP8zKjKNzHcgG7tgeETsog6rQ--.jpg
//media.inmobalia.com/imgV1/B8vEv5Xh_VThvnEqMx4G0ZxU_YC_pCgmETwWNQKyeMqLb9Afo_WSoi~kcK5mwaepLz96AHEmAzWJQblCNhundhnOIYTFLWoaYUC7BkzEk2ID3th3e9eGHFVnH2~zJjcIQ~iZ2ak2ro8wZdOR_NUofj32IsJBVIJpWR2A9EHQdURjOK6RfMDIsAmQD5U5DJp9p6Gkd0kdE9vt3YxoBPhdIsU6n4~YahDsR4DpZG1Q9Ei2R996CpIZeNF~qsxXS2bu_LGpZRJQXELDtSBUaOwzkyjuKfZFZIgs961VrV9ngUy8EsZO8EK_VJDWyzkjz8Lvdnwttw--.jpg
//media.inmobalia.com/imgV1/B8vEv5Xh_VThvnEqMx4G0ZxU_YC_pCgmETwWNQKyeMqLb9Afo_WSoi~kcK5mwaepLz96AHEmAzWJQblCNhundhnOIYTFLWoaYUC7BkzEnzZjsMgv_AGWDGaAyyytmKvVxkZtpjZx02bzqoT3qhQlAIDvFtK1HX7QSbb_9Wlw9zqN7GRn6oL9hEVYBv66cBICV3tiWaG7RyXwztfcWu62syDOmzcKwTo5ryLXvi0bk6ABePlXVxsEQolFda380FU_Y6miDAoZuCQzh1ddBwcyEd82Av8W4xQuLtiKp~Rr9KXgmyJJEzDTU5IUS_ur8eMtDTFgSw--.jpg
//media.inmobalia.com/imgV1/B8vEv5Xh_VThvnEqMx4G0ZxU_YC_pCgmETwWNQKyeMqLb9Afo_WSoi~kcK5mwaepLz96AHEmAzWJQblCNhundhnOIYTFLWoaYUC7BkzEmppqMFiowBz_yd5LCybiyJ6dIeX4Gj0G8G9ZN29bLSy_mD6Vz3P3wdyrhs9empBFZBdAR~gHnc8LPl_afq7UkOlu_dKplloMzmmrfZaoklSvDswZw7SpUG09rNrYQU2ehjKlfJpbVz_DOdWLY5gPRI7b~0hSnnbswQk011iG0zvy92qNTc1t2JFS6Nn7nBFp8i20okgsOgDbHwjf7gzvg1W6inAITA--.jpg
//media.inmobalia.com/imgV1/B8vEv5Xh_VThvnEqMx4G0ZxU_YC_pCgmETwWNQKyeMqLb9Afo_WSoi~kcK5mwaepLz96AHEmAzWJQblCNhundhnOIYTFLWoaYUC7BkzEzIl8cCqNTawDdkGpBJUP7Gzb9w1WXSJsrrlC7Qjw6VExRx2V1pu1egWdnnJFpEJtNjYcRO9m7X7wUNRTARlUHS6fr7_IIoBco6vyUAL~xjpvn99vOqPe9q_4T18U~vUXtqbOD_RIxNUMj25V6d69RBd2~lACWTlbUychx0HhhnHspejPEU0TG3Wyhq_vUS9c93S66TnYnAMrfvMcOJhdfvLMbcX3WA--.jpg
//media.inmobalia.com/imgV1/B8vEv5Xh_VThvnEqMx4G0ZxU_YC_pCgmETwWNQKyeMqLb9Afo_WSoi~kcK5mwaepLz96AHEmAzWJQblCNhundhnOIYTFLWoaYUC7BkzEkzTIf0xPdWR268NjzxfKgKQ5y7Jhwd0STElVk2E9xM7ZOGyZZNYlxgSsaoYSHtjDY3iv~nrbu5YzAs63Rl0S67gC5_e_y5wmVHdczqCOWHvk8eUiL~hU39_NfVlr3NxbbpF0ubY79HopZcaBuQsO5gBGV8hNI6D2A4tQ3qNJxgTyY73cbfbo3LbR9I6x4fRo5IBXj59SiBVqOwhEoU1EwLHlMMVtAg--.jpg
//media.inmobalia.com/imgV1/B8vEv5Xh_VThvnEqMx4G0ZxU_YC_pCgmETwWNQKyeMqLb9Afo_WSoi~kcK5mwaepLz96AHEmAzWJQblCNhundhnOIYTFLWoaYUC7BkzEkzBvZKyEFTHsSl6WAp8ie_IinkPmBM_DVBBierEIJCbRbgeRBKBMx05yYUvvpQsYIorE26pO9Y7aBchLknjjiGAOY7wpzJwxDs3kKVshgHAmEipSOZQGzfCph_pBovBzMekqol6lLZW0lrj0KOtv7trlwKy7zrH8iEB3aTXY2SoCc5aiSxdg6dZBbQTRvRwOFjYIlBRxmpefRdjmSHvxXvFG1KYI5A--.jpg
//media.inmobalia.com/imgV1/B8vEv5Xh_VThvnEqMx4G0ZxU_YC_pCgmETwWNQKyeMqLb9Afo_WSoi~kcK5mwaepLz96AHEmAzWJQblCNhundhnOIYTFLWoaYUC7BkzEkzZ0sQJcyZaQ0HpIj~dRz961qbI4XmukDZ1h2RMzJnTdmPaWSM0HSQ3pOr3beGjHcDcZo_mmVYTB5UNIaWIM8Kkaph3md6bjLeyPt33NK04g19kFGS7HuJYwOKXgod298FjLd6kBw0lL~HcF5HBVq7HtnRIcqyjK9GVAMiDHf3_vKCFTYDr0KmAvkqHY80MHVveIh3nWHDS7p5eqcMAIbJ_QNS~5og--.jpg
//media.inmobalia.com/imgV1/B8vEv5Xh_VThvnEqMx4G0ZxU_YC_pCgmETwWNQKyeMqLb9Afo_WSoi~kcK5mwaepLz96AHEmAzWJQblCNhundhnOIYTFLWoaYUC7BkzEnKwQrq6gPwsurbgo7hI3UGr0hJ6dvDmALqVTUC54VGUyObAVazwKmmB~fqT88kVhOjzkuh92FqV36C44ZxZ56TTBaQs7aImVmxrkDoDRHGXbW41JOdhdK3grzLSqdxiSnZqL2Q6oPv~iCRhhF7ydzw5rM6_uW3COH5xTQu_haCMPdjDvuCRNfsENHuTo0JqPP9~GGBMVLPJRt0LpoVHUM_sdlWLWnw--.jpg
//media.inmobalia.com/imgV1/B8vEv5Xh_VThvnEqMx4G0ZxU_YC_pCgmETwWNQKyeMqLb9Afo_WSoi~kcK5mwaepLz96AHEmAzWJQblCNhundhnOIYTFLWoaYUC7BkzEnSsO~jMRYWek6c9ZiCCMuy0SO0QvLxcaosT65UW5zNuRMYdO3Z~eivZJBlbuuXQEmKifaW_u5BaVKl2F8uDF3gr1OWWkhKIElwMy7gS3JY~Pmtl_OvNJ_PsASLyogmkMtHKwj18aucVJFXH9TmCDylgSePXHF9WjRqIEDFOYjOFRWH8q76ofNbMwpPXJszwwGHzmHhY_0kmE~VB2JCEFIW6APCnAWw--.jpg
El Herrojo, Benahavis
Villa
6.250.000 €
Villa in El Herrojo, Benahavis
Villa situated in the urbanization El Herrojo in Benahavis, a few minutes from San Pedro Alcantara and Puerto Banus.
The villa has a constructed area of 641 square meters distributed over two floors and basement.
On the main floor there is an entrance hall, guest toilet, office, one bedroom en suite, living room, dining room, open plan kitchen, porch with outdoor dining area, large terrace in front of the pool and barbecue area with outdoor kitchen next to the pool.
The upper floor consists of master bedroom suite with dressing room and private terrace and two guest bedrooms also en suite and private terrace each.
The basement has a games room, wine cellar, gymnasium, massage room, sauna, laundry room and an en suite bedroom.
All floors are accessible by lift.
Outside the house there is ample parking space and carport for two cars.
REFERENCE

208-01812P

bedrooms

5

bathrooms

5
built

641m²

plot

1.663m²
Video of Benahavis Area
similar properties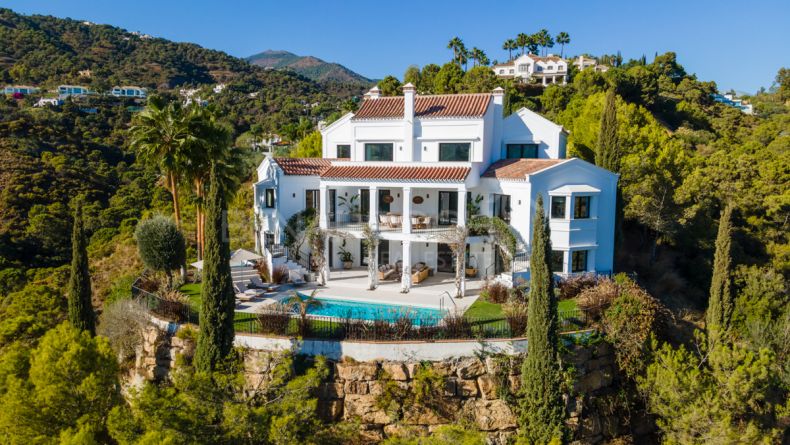 4.750.000 €
Andalusian design villa situated in the urbanization El Madroñal in Benahavis.The villa is built on a plot of 4017 square meters ...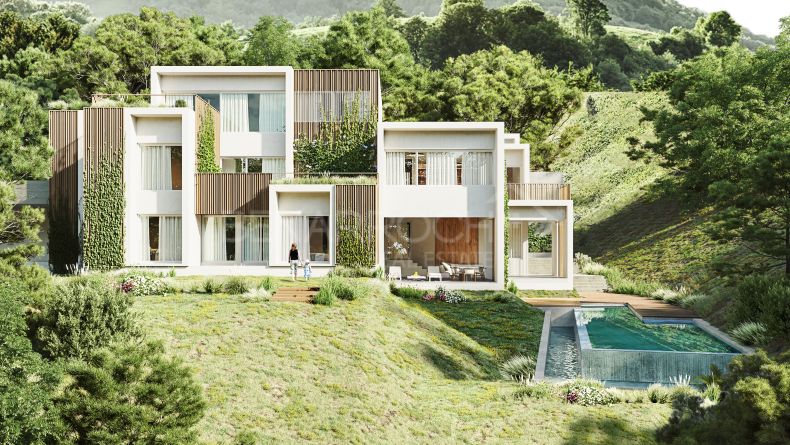 4.200.000 €
Sophisticated modern eco-friendly villa situated in the charismatic urbanization of El Madroñal, in Benahavis.The house is ...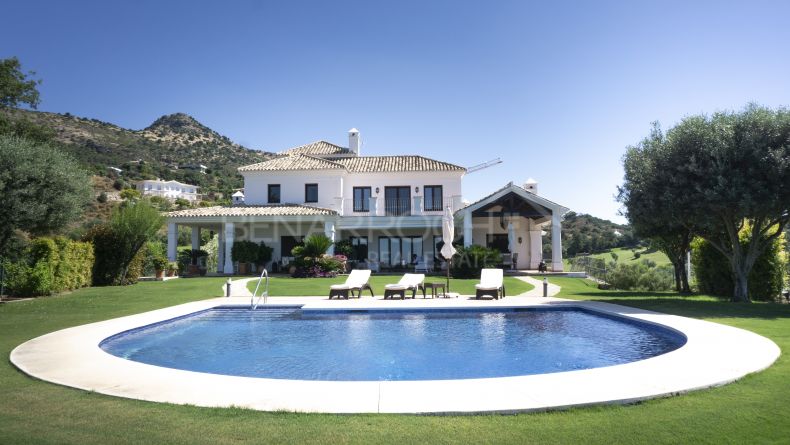 3.395.000 €
Frontline golf villa in Benahavis, in Marbella Club Golf Resort, with magnificent panoramic views towards the coast, the ...