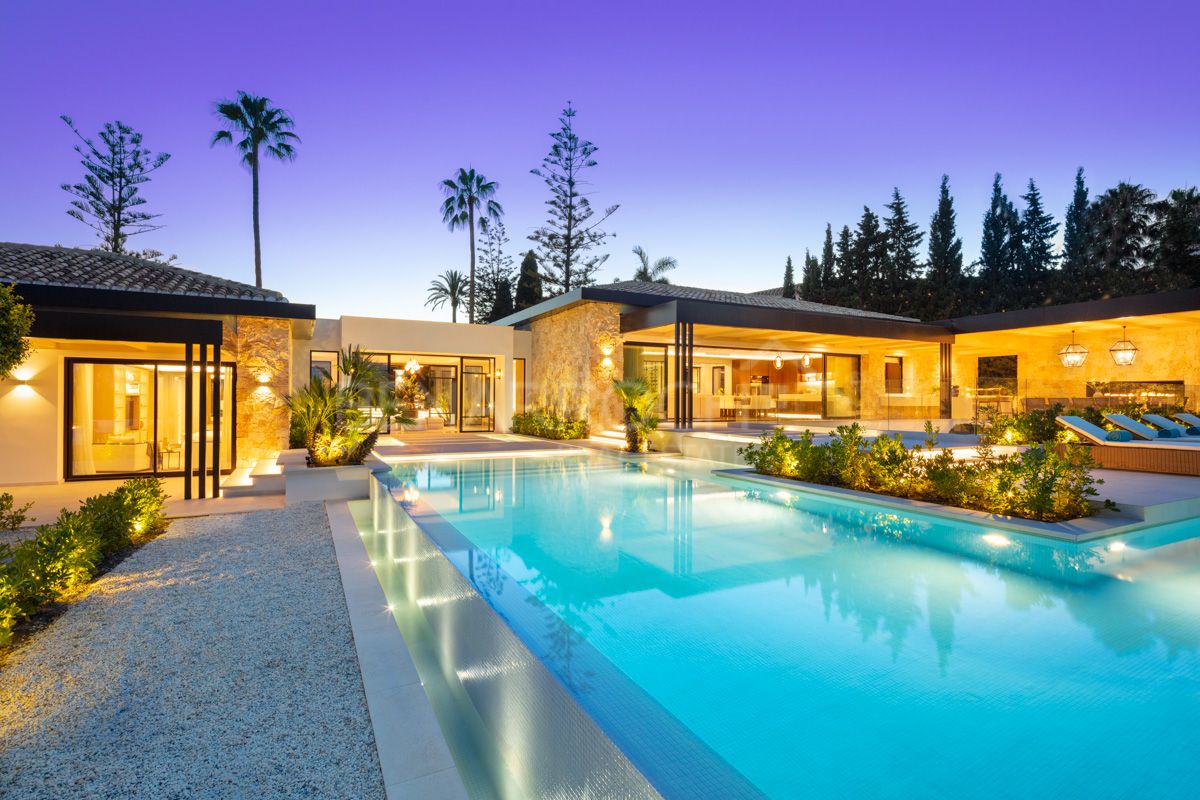 //media.inmobalia.com/imgV1/B8vEv5Xh_VThvnEqMx4G0ZxU_YC_pCgmETwWNQKyeMqLb9Afo_WSoi~kcK5mwaepLz96AHEmAzWJQblCNhundhnOIYTFLWoaYU7wLHRm1wRtGmn6eQDDjYe6GXrHMiaPw6uAI1Ep9U9o8rHQvP25L8twL07b_DIZos8oR1jbJ~CoGOEyt_QCY1Ht90J3a6nx5TF712Xyu8~O3yPWKv5VyHIBXRJV6ypLddd7g_3R3iDWHYL6yYtHktpw27lYQd5B8au_5Z0wGd~k6fi_kMDGnkms5PAswKtKanFB89LswQ9h9ZpsnVeGKCO7Fi~aKb704kcAWA--.jpg
//media.inmobalia.com/imgV1/B8vEv5Xh_VThvnEqMx4G0ZxU_YC_pCgmETwWNQKyeMqLb9Afo_WSoi~kcK5mwaepLz96AHEmAzWJQblCNhundhnOIYTFLWoaYU7wLHRm2JAQ37kFJ9gSVZMhdGK2kAKdG6XOB3231NJA4RXbNxOr7o_yZjz83oJhq8U_94xsgoJpAbu0W57~Mowv8phGahIQc641Q18~ecAjSPvAWsSx_X7Ef8YCXJuGbfp_JAMGuC_dWXoMM5kHHzeUakJmBF1r_uJSr8dh1N61Vjt_tOzdwWxBUowiBfPSqFVCBUg_ZaIjC6j8C_NsgmbRiHKWck3rIejadQ--.jpg
//media.inmobalia.com/imgV1/B8vEv5Xh_VThvnEqMx4G0ZxU_YC_pCgmETwWNQKyeMqLb9Afo_WSoi~kcK5mwaepLz96AHEmAzWJQblCNhundhnOIYTFLWoaYU7wLHRmgMrd36kVFl6KKQpQG6eM0aqRMdukfs7Ik0KeU_AtZb~6YAxxaB7XX4t4T4mL_95DjqRj5aXQYTxdISaQKuQxmDa_J4ZnPUArAf~5wNqrGRWW3OjO_9cpLnvkJT529kSX7QkRZCZkW2AHiEqiFcvTVmE5dg8~mQn64ga9jvr9f52NDB32Qk6mdlf2xKAjuY_j94iMOs6gUJB43FgXDofx6KpsEJs8yw--.jpg
//media.inmobalia.com/imgV1/B8vEv5Xh_VThvnEqMx4G0ZxU_YC_pCgmETwWNQKyeMqLb9Afo_WSoi~kcK5mwaepLz96AHEmAzWJQblCNhundhnOIYTFLWoaYU7wLHRm2JgRsnP7pOniUuBJJWa~57LEFEtD3FqigP8YkRL5UcgJlsS6idvO7tLwdG1g30do1ic59JXZWdh~nlYSTTQlwx7tagLj0wI0Da~v3qgyfigXxfWyiE8DrG1Z7i5FOobx0H2_egZszaJL~Mv3cPcX41n8UuLbBa0ile9HSYeknnkYrAqhigmpzVg~PJFEKg33LM75ztiJ8Xvjr9TFSNILwDjQf~7QDA--.jpg
//media.inmobalia.com/imgV1/B8vEv5Xh_VThvnEqMx4G0ZxU_YC_pCgmETwWNQKyeMqLb9Afo_WSoi~kcK5mwaepLz96AHEmAzWJQblCNhundhnOIYTFLWoaYU7wLHRm2JdeNXI9ZhqzEuor8chNU04Jni9z85jT1Um6zVBpCTdViLOdHzc~4NzFOkxcyCT9wHq3w8LvMFl7Godx3Z7mFhK94bc30A_ncKfXdFVES1FaosXu7pfLenCeiz6N_4MBAnbASuFYJDv7MDlIl2DC2oaudkLKZok0LGKwERTahR0cKwqw0Yht~_rZYJRqBc6L970fPuGHeJ9l2d5sgPlAopEvPkdmrA--.jpg
//media.inmobalia.com/imgV1/B8vEv5Xh_VThvnEqMx4G0ZxU_YC_pCgmETwWNQKyeMqLb9Afo_WSoi~kcK5mwaepLz96AHEmAzWJQblCNhundhnOIYTFLWoaYU7wLHRm1dP2eFiyfhz~6x4Jo8tB6q8Vg7MsPbMB720F03xetDEQb1BpfRsiAxiMp5vNL4kcSUMdSxuJFir2UApNa_2cVYlTBB4nkR11sZggX8Dp9QgkySEMyD6XTATmDjI0r7q7o2ozIVq2y12hVOFKc13nTAwuLGW8l~jaHJuAxdtuMibvF~g5XHJW65I1KCXXspOGqjak6grL9iVkB7qCgZpcLbtl9aukFA--.jpg
//media.inmobalia.com/imgV1/B8vEv5Xh_VThvnEqMx4G0ZxU_YC_pCgmETwWNQKyeMqLb9Afo_WSoi~kcK5mwaepLz96AHEmAzWJQblCNhundhnOIYTFLWoaYU7wLHRmh8yHrkmeEOxQffrzo_EJgxs3IFOjoAuv00Kc8oHcEoeWfNT43VpJ7wka_GMQw8YJsvVNTUsAjt4DzCbdQZalHVJYq9lsIA4ipMPXBXEA0sDCMKrtJonRKyiCcGTzSITDsd6tziR3hG0rAoEbjL4Hw0qCE1WSQvDDSrAQekHAcq_9~AOODieRkjuAezKX636EKOyhaJbi64WODZzD8isolSyFdPZz8g--.jpg
//media.inmobalia.com/imgV1/B8vEv5Xh_VThvnEqMx4G0ZxU_YC_pCgmETwWNQKyeMqLb9Afo_WSoi~kcK5mwaepLz96AHEmAzWJQblCNhundhnOIYTFLWoaYU7wLHRm0sSCl_JHQZIpInHUAHux73qw1dloGH_ciD841maj2rSu4QRyVPZqIpyaJFINiAHVr7vDPjzWIN5sqJGzSKN5v_lh1OKSOZvdCV1uHFSog_HjqOXdqe7np9uYFN1eVKzi5cFMMm1zBlyPW3ULnXvryN31qg_HM92acs4poWEEU4Z7KrGLY7o3m7OwfAiAqHJxgBeUiHRWVqdUzcs6IfCgyqAovxT7YA--.jpg
//media.inmobalia.com/imgV1/B8vEv5Xh_VThvnEqMx4G0ZxU_YC_pCgmETwWNQKyeMqLb9Afo_WSoi~kcK5mwaepLz96AHEmAzWJQblCNhundhnOIYTFLWoaYU7wLHRmh8q55Ri8lX90FrQYmAPPkjH1QkOY~tsXUchNuA79H~tQKBA3GL2a_mVmFpZl1H0eZGdL1P1zIz634vgxw1l3Ho7~Bqav4aCCVT_oEvyFMLG_o3YzSmC~cQM5TvQbmZqnXvKfMP49wlLCjb9P881nTE~GFDwxIbzNgbhcJHJRxCl_vd22KSYyktk3hipaBP_Vr9YRKAPRNJbF7~1XiluAx3xHtzRjAA--.jpg
//media.inmobalia.com/imgV1/B8vEv5Xh_VThvnEqMx4G0ZxU_YC_pCgmETwWNQKyeMqLb9Afo_WSoi~kcK5mwaepLz96AHEmAzWJQblCNhundhnOIYTFLWoaYU7wLHRmgMXFDJE_jL__AQvyxPrLsBv0RHs_xw4KkUl5uvDTti2wK1u~1GvrowAegoaQBTeEm_WvzUaxyQ80jN_ETEKGVlJtkBLQa7QuUcnuL8BcXy2wgNTL9bmm_5Wxo7f3e0Unq_MUqMYpZtd0S8my_47R0jY4BqxgzJ7gHVQntd0qnc6c8VSCxPjHxx7dzgD3sfM7ZRsbkdJMMlqgPK3nCtggj_B9SK211w--.jpg
//media.inmobalia.com/imgV1/B8vEv5Xh_VThvnEqMx4G0ZxU_YC_pCgmETwWNQKyeMqLb9Afo_WSoi~kcK5mwaepLz96AHEmAzWJQblCNhundhnOIYTFLWoaYU7wLHRmg880dcT49qCU8QEm41TSclo4wRaCg1R1WQsMEBC4oZlPzmeaso8CZylHpyTYWFM3fTsFTmlydfbEazSzEi0vxmuk6ENzYk0Z4Kkf1kUH3nEGGx_fg7XWwkS34ftrhlnZfhI8GfDJMgxUPL8R1w7XiWgbPuavupM8zdMdF1QSx_OVYeJdVvx7Lg~CY72Fhgfm4J9RHDchwlgPx3kwmdea1Bl_6BG~UA--.jpg
//media.inmobalia.com/imgV1/B8vEv5Xh_VThvnEqMx4G0ZxU_YC_pCgmETwWNQKyeMqLb9Afo_WSoi~kcK5mwaepLz96AHEmAzWJQblCNhundhnOIYTFLWoaYU7wLHRm1YcpD7eTOopFONPyHVDnePGFiLB5TZiIhQPXjZ8J0G6hpoeDxK2IM10d63yK_zUDt~9lEtkEArV6ZRTysBQbZ0pFZQKasPjEMLbFiSyEAkOKnsQEWx3sxusXLDhJZ8xwvrgJWpiNrV_XSGHKweaLgjsubANW7Jgs9RYyLhSxiSNBW~WyL3vOB7FXwVXkTpf_IQyzjRZ0lZwBpVG70hbvs22V70pXZg--.jpg
//media.inmobalia.com/imgV1/B8vEv5Xh_VThvnEqMx4G0ZxU_YC_pCgmETwWNQKyeMqLb9Afo_WSoi~kcK5mwaepLz96AHEmAzWJQblCNhundhnOIYTFLWoaYU7wLHRmg8hMlWcfzblQfShXLKjA~fmiEGMUPG4ib7BtfnSGqii8eVvGfqKYk~DDkrxqRHd5TMOL1BBWP65VTFcq6y7fwneIauFspgUU7l0t9tLJu_poU8wQ~BfcFIEsNcUhm_ZrOiPGxgOkLYubDtpHuyI~amD~2WzOZf4EvRh1kkAeTZ8B9Eloyd6QkIU~R8Gsq11yODVfQA46KLGqd94Q4LzXNktsc5j1JA--.jpg
//media.inmobalia.com/imgV1/B8vEv5Xh_VThvnEqMx4G0ZxU_YC_pCgmETwWNQKyeMqLb9Afo_WSoi~kcK5mwaepLz96AHEmAzWJQblCNhundhnOIYTFLWoaYU7wLHRmhfA_iiC0qx3WilyP6R5e5NmeEcMz3HR2PNaJJHYWtb3BRIJGs4G~SvOy2PpKi6BjwzVZ9rJQjlWNUrE~yvRrrg24pIk_XPvfetNgBx7H18ustfm7LWMKgRMTAEcTnb3v9CwPq_bxP2Sq9v3mcPk3x4q364ySjOSNjLebS9vCaqE055Awu4BFxIDzqkhvSXTBFyN7EObFdTzdv0SCDLjZGrKZHcoi8Q--.jpg
//media.inmobalia.com/imgV1/B8vEv5Xh_VThvnEqMx4G0ZxU_YC_pCgmETwWNQKyeMqLb9Afo_WSoi~kcK5mwaepLz96AHEmAzWJQblCNhundhnOIYTFLWoaYU7wLHRm1wxM9T_QqgnCQ1XBnoXwCtI1MnCtvgoV5ZtGz54SRLCB6S~qTdoPefPTOmMGep9dkoLG~kt4JhCID873XbK6m4sUNHHjkLC8R_pWO6jzYohy3cqtVfIFZsP57Iq3RG4u0qAzLpPdQAloG2I_xKch6tkfezAV38d5ByqCwM2P8gwo1~zAHNvqWmN_aFGAZ11KmpMWpvbN9LvP4Muzb9DarhM2Dy7jwQ--.jpg
//media.inmobalia.com/imgV1/B8vEv5Xh_VThvnEqMx4G0ZxU_YC_pCgmETwWNQKyeMqLb9Afo_WSoi~kcK5mwaepLz96AHEmAzWJQblCNhundhnOIYTFLWoaYU7wLHRmhfA9ShVqmPhGxrnorZ6cHuIQBDdf9PPZ2vv4DUKcFApDJwB11lgupeBS1D159Iga1VQylB5jMSk4xB48XA3UeXQegE~U6LNwz1cNCyXCYNBYCD7YRNaHsT789U3PTHCi47wB5d5H3zjcfPr~QxFD4cVBwItPyi7R1Q527Z1eT1jm7In4UnMsZ165bgtHHyPwaRPekf5TBtpFbRSqTamJz7VyPHRm6A--.jpg
//media.inmobalia.com/imgV1/B8vEv5Xh_VThvnEqMx4G0ZxU_YC_pCgmETwWNQKyeMqLb9Afo_WSoi~kcK5mwaepLz96AHEmAzWJQblCNhundhnOIYTFLWoaYU7wLHRm0J9PtXsNv65rDZfL69jJ~jPaSY1QP_Ul5xHnlrMGada5HxueFUdxvrzlP5eYhiBCIoeRXm8x4VoBtcAk00fnjFZbMGmVmFDinhCoNuiev4Q1KIDdk7_QICKYSLCatd1qH9g04wFmqvR_ax7hYoBzlz~LP1iiHZHsH2hIztRYNLalZhR6oJ_2sA4Vwvm_n8nRvOO3ESo61mwB4XprMa9KTqfo4eWbVg--.jpg
//media.inmobalia.com/imgV1/B8vEv5Xh_VThvnEqMx4G0ZxU_YC_pCgmETwWNQKyeMqLb9Afo_WSoi~kcK5mwaepLz96AHEmAzWJQblCNhundhnOIYTFLWoaYU7wLHRm07x8ai1Da97DiOxA7bX0qIY9ND3uzbN~qTWClklwSogFKSouhqLKuYgFg80nfncdiYLhjmmmcE2R0O4WlF5kD6adjeJ_9FXFlyMQjPZDS2yjbBwpr1g98t0LczztYEvyVdl3~5_W8IDUJubRu8MknkCk9oDvTbcO6_4GAT89aijvbdqHQyKmJKI6Gcqoo~HXKmzr2Mp1g5FXvKpM3wY52G4xxvhbqw--.jpg
//media.inmobalia.com/imgV1/B8vEv5Xh_VThvnEqMx4G0ZxU_YC_pCgmETwWNQKyeMqLb9Afo_WSoi~kcK5mwaepLz96AHEmAzWJQblCNhundhnOIYTFLWoaYU7wLHRmg8oZoIIHh3Icmp9Qm1_ENl4RztlbNQubl3j7GXTtWmTYaF7nUiWsRt4ClaUAxSo9676D1MsPYCcQaoywnkrxMjDQ7TNZfDXc86fMmPl__7byvMB8ZKuf8wOhsfh0ALvDPg8xf515RYGxz0eJZmUUCPb3OZ7i~RbttYC9vBnKxpMqMGji3_ZGv82jFhSsSMv2ou5OakwaEUFOSBl_ixzDypIMKzQX8Q--.jpg
//media.inmobalia.com/imgV1/B8vEv5Xh_VThvnEqMx4G0ZxU_YC_pCgmETwWNQKyeMqLb9Afo_WSoi~kcK5mwaepLz96AHEmAzWJQblCNhundhnOIYTFLWoaYU7wLHRm2USgTeun6T00I2jQDvE1Vx6YXsEc4BZVWIhGPv3z62qV7gVAoKn~R47qdEXPhjikUZxiE46lCpKcWqqMc7CKoku5dfBkjc2IPmzW9XKJy3ViuG~eZHZSldzza2lZntu6pKAv0njqjXUJcaUWeJBBQhBIjRnvOLjcwztQ4hubSsWWuKnxbKpEREVoiDkArPX2DaVoOhlPayyozMsEBnFllu3rqjkJNQ--.jpg
//media.inmobalia.com/imgV1/B8vEv5Xh_VThvnEqMx4G0ZxU_YC_pCgmETwWNQKyeMqLb9Afo_WSoi~kcK5mwaepLz96AHEmAzWJQblCNhundhnOIYTFLWoaYU7wLHRm0suGrJAAz5uz~4vVM9ncrznQkwGaA4xEl5Zr4H9wh8IBuLxxvQ_jYmt8Vt5~amOR8nT~PfA4O74Wb4BnjZj5kG66CW28KIUIveWGu~x4IC~hqoM2kyVBcSCoH2XVH9_gIwW1tLEO5gezOwGrFacQpEIAxKslYI6lEzfYleFCIjuhpiQ4it4h7oxt5AZliY7Jp0onbPhpQzEdnRAF53CstQxwlurcxQ--.jpg
//media.inmobalia.com/imgV1/B8vEv5Xh_VThvnEqMx4G0ZxU_YC_pCgmETwWNQKyeMqLb9Afo_WSoi~kcK5mwaepLz96AHEmAzWJQblCNhundhnOIYTFLWoaYU7wLHRm2JSkJ7dg4oYEQ85X4AguXnNXzKjbVWVpOotQjLHOnTjlbe9ZInuybpShM6iMiCpnXKPFIiS0lfO2wG1Lus6Dt7e7_Uqp9aeCN8iX0~DSMS2z7BkD070Om4aA7DxFVJxU1BPbxGMg3M_Be_EfhN~v8esNXIXRSTw2RpAMedWCliPzATRMJia9Z9emGJvMkddhov1YikIluLWGzi2aJ3BhfW4~3CVOIg--.jpg
//media.inmobalia.com/imgV1/B8vEv5Xh_VThvnEqMx4G0ZxU_YC_pCgmETwWNQKyeMqLb9Afo_WSoi~kcK5mwaepLz96AHEmAzWJQblCNhundhnOIYTFLWoaYU7wLHRm1ligGtwrvio_1pUkg80dP51Iq4aPQdNXghYum2RJ9AL0jdBaeW_VDndWYNCLK1a9NnHyHyI358FjkGfX8zNA6CGyiTcwOwXZozFcXeNfY9KvJxAKPE~BKLQahUxlAFSqKMne_m6XCeqQBFoGbf6sJRE1pMO8Rv7ocnkEzgxIQH~6HGeFfuWkV7PyqaBV7~zGaMAAUysANIpkoG_t7dIkeADTQY8RmQ--.jpg
//media.inmobalia.com/imgV1/B8vEv5Xh_VThvnEqMx4G0ZxU_YC_pCgmETwWNQKyeMqLb9Afo_WSoi~kcK5mwaepLz96AHEmAzWJQblCNhundhnOIYTFLWoaYU7wLHRm07mi~WxXlvU_Z6DJw7616Z5r5XvJwh5Y70S5_szFnCNAMc40CilCI6RS7~ZdTUXd_JAW47JIPGY~E9xWgdGJaxzsrnDGCnKrZ9tZNih~QrDOGRlAv7yXaDqPCC~mHSPb99FGFBrzx1NwFrSg6QdchvHZbYHt4QOaVv1ps_sF~12cs_q~n58~Z5NZvjpKTs9vl6HlP4wbodzi1KkIjYrmcBxGJe7IvQ--.jpg
//media.inmobalia.com/imgV1/B8vEv5Xh_VThvnEqMx4G0ZxU_YC_pCgmETwWNQKyeMqLb9Afo_WSoi~kcK5mwaepLz96AHEmAzWJQblCNhundhnOIYTFLWoaYU7wLHRm1gLCWQgHz0lrUR_PVCVqGrHWN5mI_GQE_bxRii5n0HOZ82aqcf5iYGuy0BPmsiwQ5HMBKTf_6dN_uTe_a5dBaDDFnH~WAvVCXUqZfFOOLcSuFV6DJ1MBrj0CqGNcgwRMmkEpGYS~uODNt~XnBINCkLZeb36YSbUgON52wz_d9C0PX7KmBzEDBV3XUVIRgc86gUJNkhXdIEYdjb0MT5sB0InisIYYBg--.jpg
//media.inmobalia.com/imgV1/B8vEv5Xh_VThvnEqMx4G0ZxU_YC_pCgmETwWNQKyeMqLb9Afo_WSoi~kcK5mwaepLz96AHEmAzWJQblCNhundhnOIYTFLWoaYU7wLHRm0JvKMSzUHtBtsyCUOyPK059KmL8u53hDBB~2KhHRzc567TdLOAnihyO6nAWlWWisAuyOSYfIDXC7GLviswutf3kO3r1mUZVGO_59CCEt1YHce3Iq6cU7560TeU76v9JmYkKNpPHXWBcPhuPSMTOb3o_oIMd~lDDJsFiQ~AvbUrv90IEfMO3mToz13aDSXoOCtM3YtMv4NgfAarbOQW91vPZBvpNUZw--.jpg
Aloha, Nueva Andalucia
Villa
SOLD
Modern Andalusian style villa in Aloha, Nueva Andalucia
Contemporary Andalusian design villa situated frontline golf next to the Aloha Golf Club in Nueva Andalucia, Marbella.
The villa is built on a plot of 2262 square meters and has a constructed area of 905 square meters with 219 square meters of terraces.
The property is built on one floor and has a basement.
The villa has a large entrance hall which leads to the two living areas and directly to the garden and the swimming pool.
To the left of the entrance hall, there is a games and TV room, office, open plan kitchen, dining room and living room with access to the terraces.
To the right of the entrance hall, we access the living area with the master bedroom with en-suite bathroom and dressing room, two guest bedrooms and a separate flat with kitchen, bathroom and dressing room.
From the garden next to the swimming pool, we access the basement converted into a spa, equipped with indoor pool, sauna, steam bath, ice pool, jacuzzi, fully equipped gymnasium and lounge areas.
An exceptional villa in one of the most sought after areas of Marbella and only a few minutes from Puerto Banus.
REFERENCE

208-01634P

bedrooms

5

bathrooms

5
built

905m²

plot

2.262m²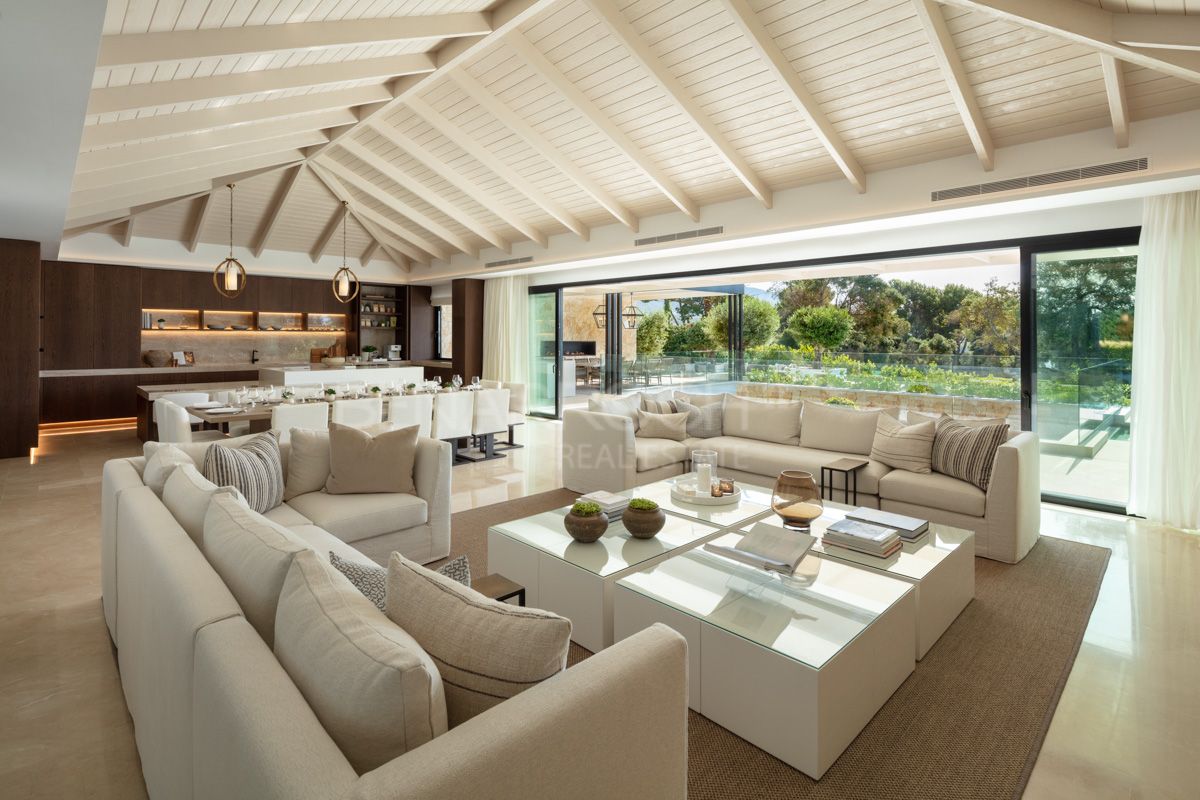 Video Villa
Video of Nueva Andalucia Area
similar properties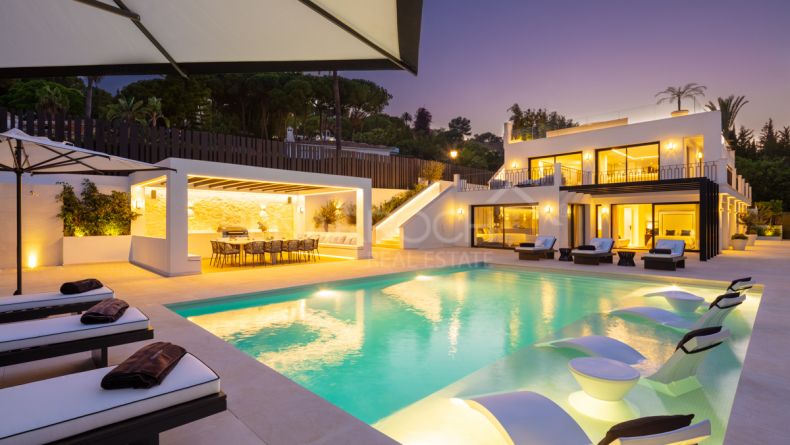 4.995.000 €
Luxury villa situated in the heart of the Golf Valley in Nueva Andalucia, in a very quiet area with golf and mountain views.Only ...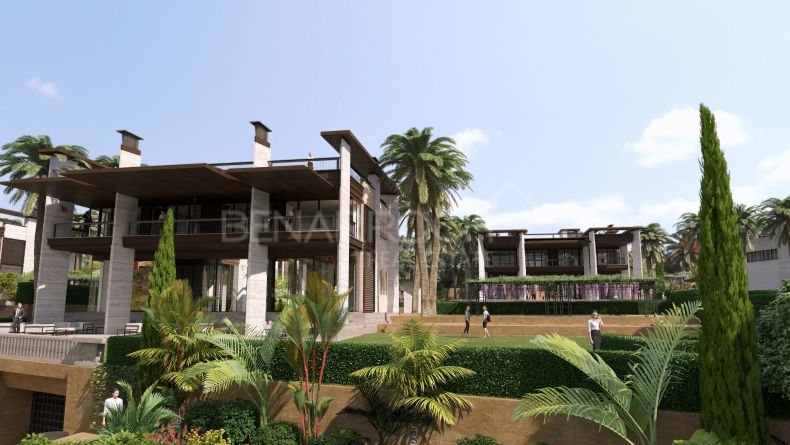 6.200.000 €
Contemporary style villa in Los Palacetes de Banus urbanization in Atalaya de Rio Verde, very close to Puerto Banus.Los Palacetes ...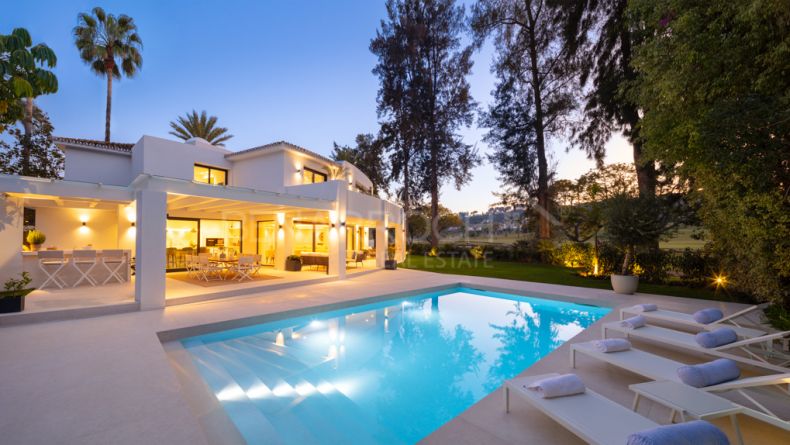 4.595.000 €
Recently renovated villa located in Nueva Andalucia, in front of the golf course of Real Club de Golf Las Brisas, one of the most ...