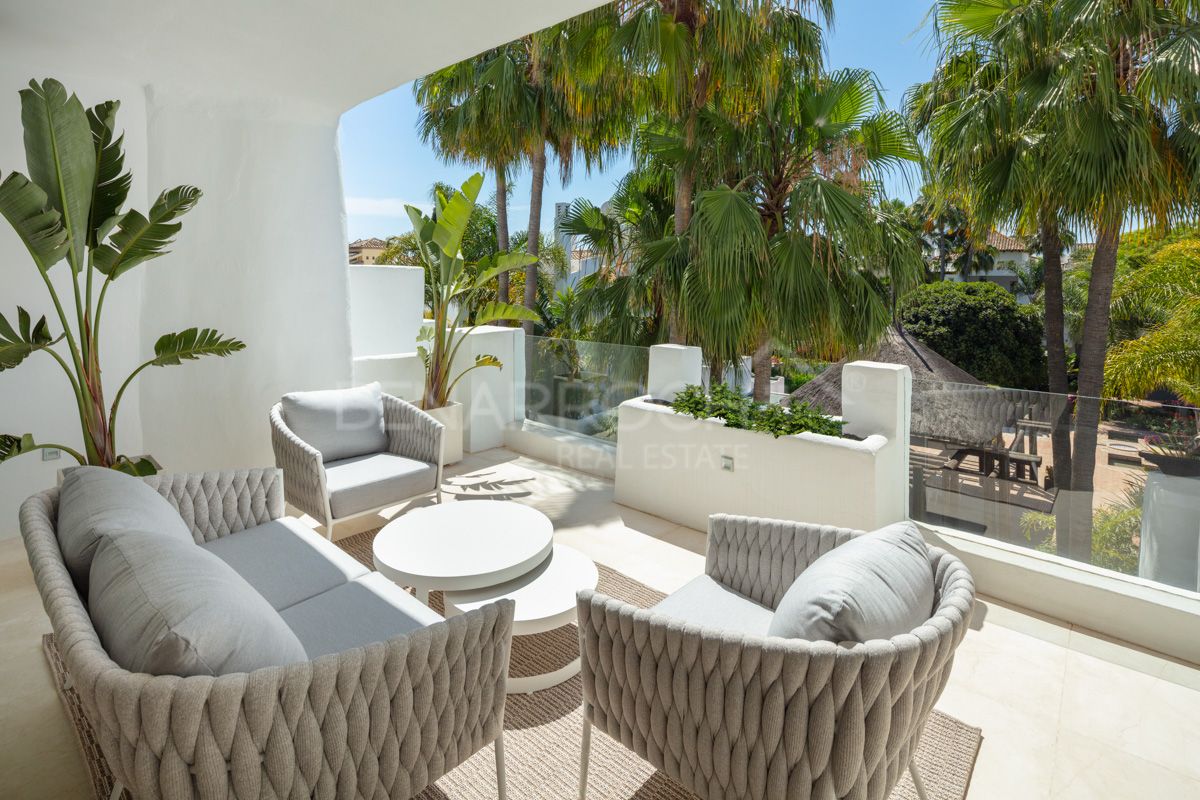 //media.inmobalia.com/imgV1/B8vEv5Xh_VThvnEqMx4G0ZxU_YC_pCgmETwWNQKyeMqLb9Afo_WSoi~kcK5mwaepLz96AHEmAzWJQblCNhundhnOIYTFLWoaYU7x9NLbk1oXjSP0hcRh0i4t9PXEQa6l7zRn~sN1~elzPtzLnWoKeevsUMMvKh4roGaH9H63BBf1DcFP5j2iDG7ZJI1BMhvvClc8txYEMIq0a31p89VbxzqWVHiP~zD1dCyPKMn_G3l4pXKtkduXyG5KSCDjXOYj7w_4fmYJ_pPXn3GPIBtZlhzD~N8RESOX~VUiR3HTuVGpZB79PyUlE6WvawNWTET9~9R4yA--.jpg
//media.inmobalia.com/imgV1/B8vEv5Xh_VThvnEqMx4G0ZxU_YC_pCgmETwWNQKyeMqLb9Afo_WSoi~kcK5mwaepLz96AHEmAzWJQblCNhundhnOIYTFLWoaYU7x9NLblF7b5RB8irpLb4q1WKRPaSkSf~ixH4gBJcsdnAPSm3SH_XlyIHSZqVE8WV3k2Hguc3jmfnYmIVdMk6JSklWLMgBBLy~R~_wBVDRyxUU~0vRK0AfmWZu6LCcy3mHAReKrpNEbXllo24E9QGuJB2B4RDvH3JrodoOSZGoWnkWY83_VYgMyQCNNB7jLfYMlEVeKYUr8z_opseXiDsubnrdP49tcGiFEuw--.jpg
//media.inmobalia.com/imgV1/B8vEv5Xh_VThvnEqMx4G0ZxU_YC_pCgmETwWNQKyeMqLb9Afo_WSoi~kcK5mwaepLz96AHEmAzWJQblCNhundhnOIYTFLWoaYU7x9NLbxJq_6UpsV42tje_IdFiWV3MM7SnfbjB10_~s5n8c5wxmbxpsR39sGN31WYI0gffAH6~GVX8N4sQoo8S3c01RQ6T0oSOSSCzI4Po1LG0631etu7w8GFPK0tVQ~Evc6TZ69b3VZooPpf5j4OjnsjkF_yoVWOL25mYZUJp4qToLUkBFutwKSsLxootUiFbPNG99Y4YNOMJgQFekJalPNizHtYpIZPVefA--.jpg
//media.inmobalia.com/imgV1/B8vEv5Xh_VThvnEqMx4G0ZxU_YC_pCgmETwWNQKyeMqLb9Afo_WSoi~kcK5mwaepLz96AHEmAzWJQblCNhundhnOIYTFLWoaYU7x9NLbxzufTbW~xBv9_a4MVfNYAKynepGhR3uu~bRdOqHkTrW1Y8lOojtVE2Kuzv0VhfFSJgXEUoV86CpOs3q156qsJCpm5QTmGfyl~k4zVcfpp~VdAxbFVqJXvtnfaUig6u4V_80tZzwf6Uu~hBTz8KYKaF2FbuC_G0VrpUFgTkoLXC7xijNxpAHJLOzpkBRoOnoswxLfKEOEFkM_PE~UKXPl8kQtUI2vsw--.jpg
//media.inmobalia.com/imgV1/B8vEv5Xh_VThvnEqMx4G0ZxU_YC_pCgmETwWNQKyeMqLb9Afo_WSoi~kcK5mwaepLz96AHEmAzWJQblCNhundhnOIYTFLWoaYU7x9NLbkaWsM9RPduPvFZboVShlnVnyrxjRKo75LFCzn09x52emq_bVPBUNRssbmRvvob0LOwHRha82swOvjqa0KMDjCJSiLECIDgNB6B9iwFkEmU84UjneOHHM_MVhg1A2cpLRkMXxYuJXJkDW7uTKyVN77zF8TZuXH6FB8as_FYLLdf54JJfERwPo9v1f8j0NZcEakBXPcgwMucRUVhGfiklr2o9e43n3Kw--.jpg
//media.inmobalia.com/imgV1/B8vEv5Xh_VThvnEqMx4G0ZxU_YC_pCgmETwWNQKyeMqLb9Afo_WSoi~kcK5mwaepLz96AHEmAzWJQblCNhundhnOIYTFLWoaYU7x9NLbkGspT1xIsXlZTQuQugA5EIN1GZgkvBZuCOicWirNrUT9RjRRHC3Hs6MTlSFwv2iD46KH01VPrxd1d~K~fkpW2XKAM0UZgto4~MhIEKPoJDoNEyvS31lshFH_y2fKH8iCE1p4h67oPoH~wDvou~lEj2msBprwSMZUM7jYVRkxsoRt3Y3SvsolSFvwRnF8YGB6puDTotEHa_PeFZqHLCcyIMtjuqfGvQ--.jpg
//media.inmobalia.com/imgV1/B8vEv5Xh_VThvnEqMx4G0ZxU_YC_pCgmETwWNQKyeMqLb9Afo_WSoi~kcK5mwaepLz96AHEmAzWJQblCNhundhnOIYTFLWoaYU7x9NLbk1pEk7L0DEMri539_ufdxvOynrJ1Ir_~EBw_kGA4CGNcz0CVEGwW0vA9ugtPvBujEIRnlwLWaLEfFdfc1DaH8SzrhDZtvzo15D3Dp6GC~ZiL834Lu4EskP5eLph~o4MkecB9j6HzoWx1BpghgxAplRSJKVBqN1cabtokAEfPtvmsbv7RuAITGQ5KrIs1Sb4iAxSEfZfBsBTxiGAMWv510yc~kOUYKw--.jpg
//media.inmobalia.com/imgV1/B8vEv5Xh_VThvnEqMx4G0ZxU_YC_pCgmETwWNQKyeMqLb9Afo_WSoi~kcK5mwaepLz96AHEmAzWJQblCNhundhnOIYTFLWoaYU7x9NLbwJYmmE9jzxrmPJc7snPfdG7y_2CrYxVbx1azchndv04iD79A13dIMJBKM7VgUUuoQ_pl_WqvvCFRZfDn7jafMQqyFqxcEdS0ftL7WL4~1xQFOVs1VjbpscHl0csM7RWnfP9jf79f48CKtVml5HRzSlIS~kHMJ_cEuu2Kglfjbn1q7uMQ6pHa1xep4Cm~z4vIrf0uSM_ExZCTHbW7jRIMR~b839fSXw--.jpg
//media.inmobalia.com/imgV1/B8vEv5Xh_VThvnEqMx4G0ZxU_YC_pCgmETwWNQKyeMqLb9Afo_WSoi~kcK5mwaepLz96AHEmAzWJQblCNhundhnOIYTFLWoaYU7x9NLbn2lDQin4QHhTj1rJBjmtDrWhovETeHPkWYP50e3ky4KFeMeLskZilMmmC33leIw1qCBTtkx35FZ9z~M_xJNrF_StGdVyavhDI0eCwcmzxPsQTd2bpsI3eJUrC_F5KmWxS8QkobsF6HXK8uS_6JBt3n8q9v_m8DWCPrMnteTBPvo4AnF~S6nB1v1cU3kMZh7hhGejUofa2bRdhkDQT1MMJqBO9QuqUQ--.jpg
//media.inmobalia.com/imgV1/B8vEv5Xh_VThvnEqMx4G0ZxU_YC_pCgmETwWNQKyeMqLb9Afo_WSoi~kcK5mwaepLz96AHEmAzWJQblCNhundhnOIYTFLWoaYU7x9NLbl0BqrOeNwYZU3EKXStXi7Gr5gxZ39BPXeAxHpx9jFUsSTdjvHGRdpLfsgkbTeEhMZCzWDPTx6kZwJ0ZTJi3m7LRVfDDIh9mbJWQIJj5I0V~QHqwCNaNaxoqVAWYMq6HnzRFU_7Y7i_zxX367Zf1Z0l4qF6yWuKcm~SanepCFE4EX6ciNgJ0m0Aj4lELCrTPd~i7sQ~7uTeZFc_uDhOfXaBGBLtVpZA--.jpg
//media.inmobalia.com/imgV1/B8vEv5Xh_VThvnEqMx4G0ZxU_YC_pCgmETwWNQKyeMqLb9Afo_WSoi~kcK5mwaepLz96AHEmAzWJQblCNhundhnOIYTFLWoaYU7x9NLbwoK80bw5Y6IMwtoaey95YdNx3RZtwC6k4DlBI5eLQfXRPVc86vyGA1G3eM2dzGhDGAuLbbUjv8vvD63JRpMX_36kBx47poOn3h9Bvm81xfTqGl5gMMs4_zlWwjEHAV7CcIZltUdBoWPBtO6i6XC2wYJzQMg791w_wXKVw3RoywvU92KwgK_2na2jqEIiOBHzA08hIWRKDS1Ro7iRuHcATLoJsg8ZkA--.jpg
//media.inmobalia.com/imgV1/B8vEv5Xh_VThvnEqMx4G0ZxU_YC_pCgmETwWNQKyeMqLb9Afo_WSoi~kcK5mwaepLz96AHEmAzWJQblCNhundhnOIYTFLWoaYU7x9NLbwtKMG6OGV3ikMLfFjCLXANx1Kibi4cHyd3nedDabJJ53w2IorjtEcoN78sXaa~P2NBzNK70MjqXhgIyfKpFybOtdTLM3S3_9Q3qLC0_GZ4crox1KDGWGwxb25piXCelZ8Cm99dktHiwFy62uKe3h~1fQ4QSiIrVPAy~MuTHkkdPxnKmOTtQMxfb_qsWX8xZBqCy9aXIOdSVzThdYilZij75uAgXWgQ--.jpg
//media.inmobalia.com/imgV1/B8vEv5Xh_VThvnEqMx4G0ZxU_YC_pCgmETwWNQKyeMqLb9Afo_WSoi~kcK5mwaepLz96AHEmAzWJQblCNhundhnOIYTFLWoaYU7x9NLbwomrYOCwkl7yWxG5t34S25fFmk20jb1xDl_LDnU0OzZhD24LotOd_L7NwNywMAQ45cN1qFF8yFOPCTx7f6YGCVnpS7riebHUCzJ8lPyhu~~9rWroDJx08VZ1KLUNr4TjFF9cIYPYn7j4bBlXpDrCCts8Wzwhj~BKJ1byRAP7KLwfGWM2m52suc6SqVPCVAOso9MkNpRKf5Lcn8yTtp9170MVBbdtRQ--.jpg
//media.inmobalia.com/imgV1/B8vEv5Xh_VThvnEqMx4G0ZxU_YC_pCgmETwWNQKyeMqLb9Afo_WSoi~kcK5mwaepLz96AHEmAzWJQblCNhundhnOIYTFLWoaYU7x9NLbkk_bYCdDPaE0jwboK4oyhf9eGYr2ByDgbfWSbhk9vUQ6okI~ifWMe1IV2yPsUyIPRLr3gX5U3Mm33qbq3ZVwzh0BoP7kNOyvRC_IS3nl_UZ3TODIUD7ZJ~N7dxRlspaY_y3_vd8SdyY1Jh3eapnnVitcrJG1jGaQ5R16A9hDnRpEHmQ~2zymIlrD5vNq9GxHL6HOI6F6ElIyWZeWEw0u8tLgZZ5JwQ--.jpg
//media.inmobalia.com/imgV1/B8vEv5Xh_VThvnEqMx4G0ZxU_YC_pCgmETwWNQKyeMqLb9Afo_WSoi~kcK5mwaepLz96AHEmAzWJQblCNhundhnOIYTFLWoaYU7x9NLbxz60QwjEdtBcwyfkJWbu8MRJ00hQ9SUL9R0Wh6OY5~HIPxDhvPX5YWBGUV56YCADXNbarDqMDRmYS7YtqIoW74r_EKQuIWQTGlFtdqdCWIgyTnw39jW5ISu6q_b65voqyo9E6t6~mkPHrI51xSeZwYaBp5VxTrSMi01arz~_bc9pq2bDD1iZOAJa2shhDpmPKAgZJUc3MiN21C3fLX7426EdX3vw~w--.jpg
//media.inmobalia.com/imgV1/B8vEv5Xh_VThvnEqMx4G0ZxU_YC_pCgmETwWNQKyeMqLb9Afo_WSoi~kcK5mwaepLz96AHEmAzWJQblCNhundhnOIYTFLWoaYU7x9NLbli4zm1n6eKHM3jsl_L0QzsvGPF5k3PynToUy6wcnnxdwxyEK9piyvCD9EkgyfgeFWxERJMNKlspNVmZGO0j0Y5uKoiba0V5XH~k581ouI5wmO3jgF0ie0rWczsW0EdxWur9mjWfs0XYR_s_HsjIdy4cOOK5_QmR92IB3H4WYU0uJCeIwbBtzKI2F5w3qmEGGwf0SQK_G~5zjTLgIxX56gOtrdx5lOA--.jpg
//media.inmobalia.com/imgV1/B8vEv5Xh_VThvnEqMx4G0ZxU_YC_pCgmETwWNQKyeMqLb9Afo_WSoi~kcK5mwaepLz96AHEmAzWJQblCNhundhnOIYTFLWoaYU7x9NLbxzj_MhdDuDoHRdL9Frx0Otqab1cdyVjXnMIaZdEAxtPDg9XW8pDjfiBx31FsqoKHwC26IMNMGVFF68O1xbB3Dxvyimg11dopeUk3xY7fKlksswj59b2M5A0ue75Z8dcpFlAmvmLO3eILIGgxMu0l7HghqlSDyAdSS7IBsXh74EzJexvAeAJOSwF_YvEdWkKpo4MH7C8MMLVj9f42wggdbXzfR4h7iQ--.jpg
//media.inmobalia.com/imgV1/B8vEv5Xh_VThvnEqMx4G0ZxU_YC_pCgmETwWNQKyeMqLb9Afo_WSoi~kcK5mwaepLz96AHEmAzWJQblCNhundhnOIYTFLWoaYU7x9NLblxOzUd7_g1AXtpnjC6h4mMxoxrn7De6x09kbfCIeDI3RoUCKyL1UjVJlSnesDs432tJQqpxUCS188qQIpmBryeO8ezonq8oKzN3QFmjRz9hD2j5YM3v7gS6PQeq9Bg6zlT_JJ32uZZuxS8Lb0LwltSBGY3hVy0t1VxyYjJ1iNjDfyRbYyfHlU5CLEF0rbVg9lBiD77HycZOP3Vin0rOaXoBtBonsNg--.jpg
//media.inmobalia.com/imgV1/B8vEv5Xh_VThvnEqMx4G0ZxU_YC_pCgmETwWNQKyeMqLb9Afo_WSoi~kcK5mwaepLz96AHEmAzWJQblCNhundhnOIYTFLWoaYU7x9NLblWSOIdhbg43jnuExF47yPlAcRMC8_UBuD21Rqg7QUcvKVRM7dsagH3WvInozsvJToluV1zkIU0nw~GIEIxj7gX5VcBqjvblaLTVMNhmnZsVWc4sEE~eSpAIgpWI3zuUWtq9Fo11EVTrrGDzcjOEBM0zzvTZ_LCdjccWEpBoi4RiGf7xtVVlcMxoaLNUtsYixeAl5STrFhHBR4SbfD1BT0thZe4xsbw--.jpg
//media.inmobalia.com/imgV1/B8vEv5Xh_VThvnEqMx4G0ZxU_YC_pCgmETwWNQKyeMqLb9Afo_WSoi~kcK5mwaepLz96AHEmAzWJQblCNhundhnOIYTFLWoaYU7x9NLbln4Fl5iKholpfARLlwOL06AHqlVJrvJKrDnQ2QwdwvLa6ep_ue6VJ_l794lWj4AZ05cbaxv6LeM2cXkY6amHhSZAY3c_pXFh7W2HPQY72xSNYl3U1rHSIZ7mH_X2eLAGYN9e0N~ccpArbORIexPbiBCEweTSCX~uwucatV7hXjJCxlXSYFCWZyGObR5w56zC9KrrrTYnUjzsMO2VH7o2wnCFBRXhKQ--.jpg
//media.inmobalia.com/imgV1/B8vEv5Xh_VThvnEqMx4G0ZxU_YC_pCgmETwWNQKyeMqLb9Afo_WSoi~kcK5mwaepLz96AHEmAzWJQblCNhundhnOIYTFLWoaYU7x9NLblABr~Wwv9aX~fBAKxOVGUBIqzZMlVAI8vMVzYPeswGtREOixQUivO1kk_5bwTWsidfE1XtFm9HiAhfOzwKjg7Fx~AxbaROYuBQcHNMxj54ZvECUWnkbx_494nUkaV2fc6Wh_JzI~Vs2zgWSGyKfRvvxgGZRm9EfqOaWzhqHhdHL5Xqp35n68dy9efQWxkCY0z9i3p6x6gLnYo3tznqmvNwK2Pmhb1w--.jpg
//media.inmobalia.com/imgV1/B8vEv5Xh_VThvnEqMx4G0ZxU_YC_pCgmETwWNQKyeMqLb9Afo_WSoi~kcK5mwaepLz96AHEmAzWJQblCNhundhnOIYTFLWoaYU7x9NLbxMoL7YATawhy~qAuGcuUojVVwl8J9bSbfAEqXUP9w5Xykfugj3b6ApZsNSu41oUM0HiWXo0vmvRHB70ULVZB9I_bNXdZomjt0L~W9rvrg9AjHvTtHcb_C1KZ0ZSePSVrosibqPH0Gm3w8Yso32SPC88vrPihSLYCEjBAlsSFumU2MRwVFpQHTRQh043nUdKhD0~r15A2gsb5kZ~oZsWpipkeaJuFlA--.jpg
//media.inmobalia.com/imgV1/B8vEv5Xh_VThvnEqMx4G0ZxU_YC_pCgmETwWNQKyeMqLb9Afo_WSoi~kcK5mwaepLz96AHEmAzWJQblCNhundhnOIYTFLWoaYU7x9NLbwMf0a1dmbGl0AEPkzKrZ5Yng9MhWBE~0YGK1GXJxzIlzm9wsHAyr26bJM85Y~50Z9wlQFTll1WbtfDTYVIUkqBOXnfDG0JEB4AXy5VP7BSPzSx29k6~r9JJa7CkL_YXu~iLpgXGOtGcqm7cWRh6lKvaQJHOvP5fFMGR6LCQP0ZlYFEiqhUT9LkNNSI7_gOdoWeK_Iyp5_3YXhP63x3VMUjt8K4tcoQ--.jpg
//media.inmobalia.com/imgV1/B8vEv5Xh_VThvnEqMx4G0ZxU_YC_pCgmETwWNQKyeMqLb9Afo_WSoi~kcK5mwaepLz96AHEmAzWJQblCNhundhnOIYTFLWoaYU7x9NLbxb1BHAOM_guwIStREoK95NkTqAbmpS1khgAHFs~EPn0keat8ENmgyq2Q7LUHENfwnKgYBSrwIlCu~wtiKl2AzepTDk0yfpmMWYTKgqedPtuGndLKSV9riojItNfEksv_d9QE~beH1cDaIukxdmO3nfyLSFzeMxQrnNQZ7Mr19sMEcWUJuJdjlTY90hoEiKAKQOBrwv094~7BV2r3YnDpkNZ6zSRoyQ--.jpg
//media.inmobalia.com/imgV1/B8vEv5Xh_VThvnEqMx4G0ZxU_YC_pCgmETwWNQKyeMqLb9Afo_WSoi~kcK5mwaepLz96AHEmAzWJQblCNhundhnOIYTFLWoaYU7x9NLbwoZoghuSaAqIjPo472Sc2easlw1Ean8Owob_dnr397o17WRt4Oo~sB6JbXDnG0yvtEiFHb2g5cURzEO0Bx33SneSxKzxeG~318~DYUY_j8OYbE0m~VElf3T6016pP54VHkpKUG8aYLoxGgv2P7QbboqdWek3Uv1niT3ARRgJ~bonFoZnL4gVuV9M43FT3sPrPKQYUzU7~EHXhI4LhlgkW9pS_qEyXA--.jpg
//media.inmobalia.com/imgV1/B8vEv5Xh_VThvnEqMx4G0ZxU_YC_pCgmETwWNQKyeMqLb9Afo_WSoi~kcK5mwaepLz96AHEmAzWJQblCNhundhnOIYTFLWoaYU7x9NLbnnSbkpNBvLZ1kyGqG1WnoL5dPaslyyhhG55PvqpmUGqljNxSwek~n3_wc9RLieWy_W~Np~GNWwkUzhAmfHZODm9P2Tij~ZA1A9nTLv6WcFINtsClA~_tdYyIhyEzcTnXuTFOLjXK1fZa9MTaJq~moBZ5KzrebWo9aq4DRr25JcLHQHXzxfgdBkey5kryCVG4sUQLoOUZ~Ms2n76CmxVhI6rlvIBrYg--.jpg
//media.inmobalia.com/imgV1/B8vEv5Xh_VThvnEqMx4G0ZxU_YC_pCgmETwWNQKyeMqLb9Afo_WSoi~kcK5mwaepLz96AHEmAzWJQblCNhundhnOIYTFLWoaYU7x9NLbkD2dmlzpepr4cMEjgFI6z3YkipMgM5SAt68UwsvpMLbAIx6MFHfNAyRnDSG39Eu~uW7zGj_~PhKUqgSa40uY7pdAmBAVoBwNTP_Hprp4RXXfcZA0FF_W7Ls8e_EXqe1uEML7JgqsCTLzj9fa3a9QThcS4Xw8cDIxsdlVC34LgBk8ZAi6Tr7s~khwUnd~PiL72QYNn~XPjInVku2sYtEGfDGMaZ7kJw--.jpg
//media.inmobalia.com/imgV1/B8vEv5Xh_VThvnEqMx4G0ZxU_YC_pCgmETwWNQKyeMqLb9Afo_WSoi~kcK5mwaepLz96AHEmAzWJQblCNhundhnOIYTFLWoaYU7x9NLblT9xebIxF5SVoNk7U8ci5_SN61OSv9iBQ4i88KYReFdVhNGgSKMHSEE52RcGJLfdTR1sKacaFHy4PVJ8coin4xNT2U13jKKdp93jAVrD8hG0_GAHaRbUkWSVpVou~jIIKKbJbKPxoOvZjdNYC~hVK87uUnzrRMbdZaJ6RwWGhnygrFz3k55ktppVXgRpkJktYtU8kEVKFZYnhZ6bCArx92EsvnQYQQ--.jpg
//media.inmobalia.com/imgV1/B8vEv5Xh_VThvnEqMx4G0ZxU_YC_pCgmETwWNQKyeMqLb9Afo_WSoi~kcK5mwaepLz96AHEmAzWJQblCNhundhnOIYTFLWoaYU7x9NLbxb0U0XA1HOAN6eUDTPA0jdwyDHXZZIVsH2_45fs78KvSWrMmRxDsZ8~8CHk~7HNrFf9kosGXKGuj_JDf22xtttI4rbtkgxdTZmNbCaq2SfXDKV2ktYI~oowpi0xtBA5hMfEb6Kjh9nbcKV4ETBT9bioUWxiTrMCEwTSinjo49z1xcMZV2Z_UtipLDE1tn8SP_UsSu_I8g85UAlGSz0sT6sIN8Hc9nA--.jpg
Marina de Puente Romano, Marbella Golden Mile
Duplex Penthouse
SOLD
Duplex penthouse in Marina de Puente Romano, Marbella Golden Mile
Magnificent duplex penthouse located on Marbella's Golden Mile, in Marina de Puente Romano, one of the most prestigious urbanisations in Marbella.
Puente Romano is a luxury resort with splendid gardens, tennis club and its famous 5 star hotel, situated in the heart of Marbella's Golden Mile, between Puerto Banus and Marbella town.
The property has 232 square meters built and 98 square meters of terrace. On the main floor there is a spacious living room with access to the terrace, open plan fully fitted kitchen, dining room, guest toilet and two bedrooms en-suite.
The upper floor consists of a master bedroom en-suite with dressing room and private terrace and a guest bedroom also en-suite.
This duplex penthouse has been fully renovated and features air conditioning, underfloor heating, marble floors and fully fitted kitchen.
A magnificent property on Marbella's Golden Mile.
REFERENCE

208-01627P

bedrooms

4

bathrooms

4
built

232m²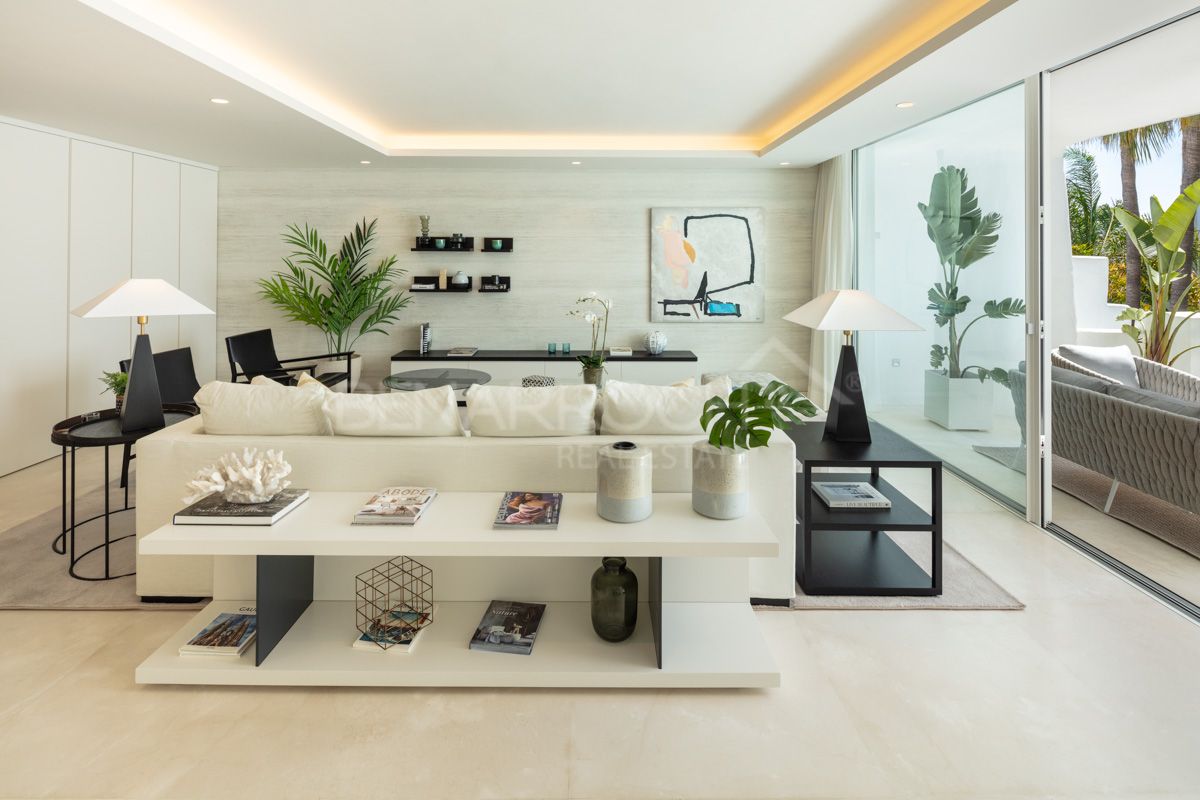 Video of Marbella Golden Mile Area
similar properties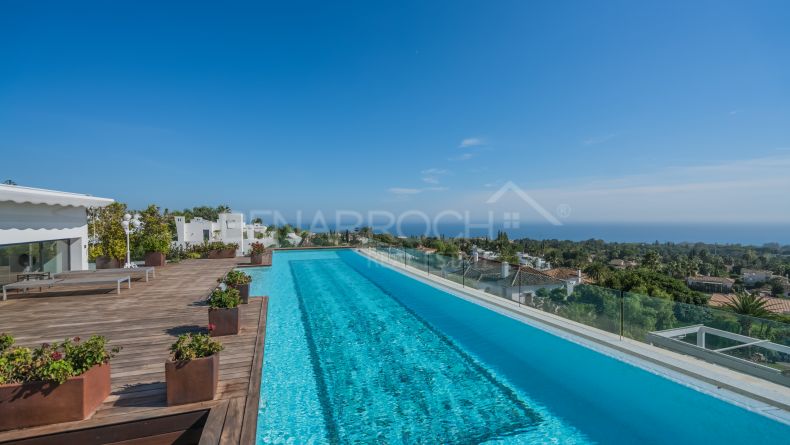 5.900.000 €
Spectacular duplex penthouse located in the urbanization Reserva de Sierra Blanca in the Golden Mile of Marbella, a short ...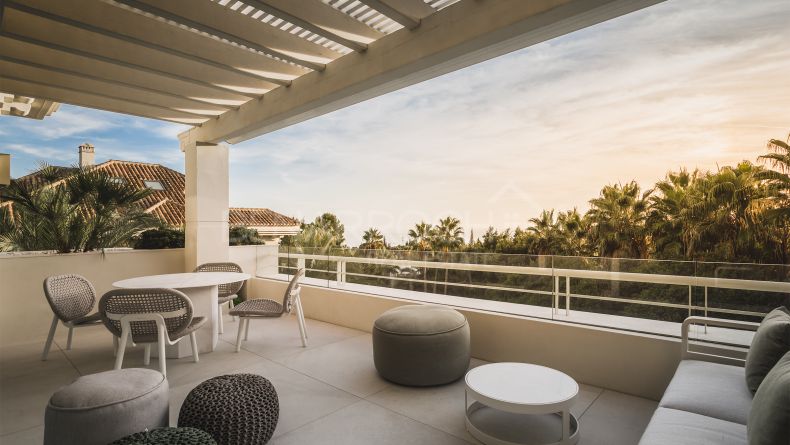 2.995.000 €
Elegant designer duplex penthouse with stunning sea views across the coastline, Africa, Gibraltar and La Concha, located in El ...