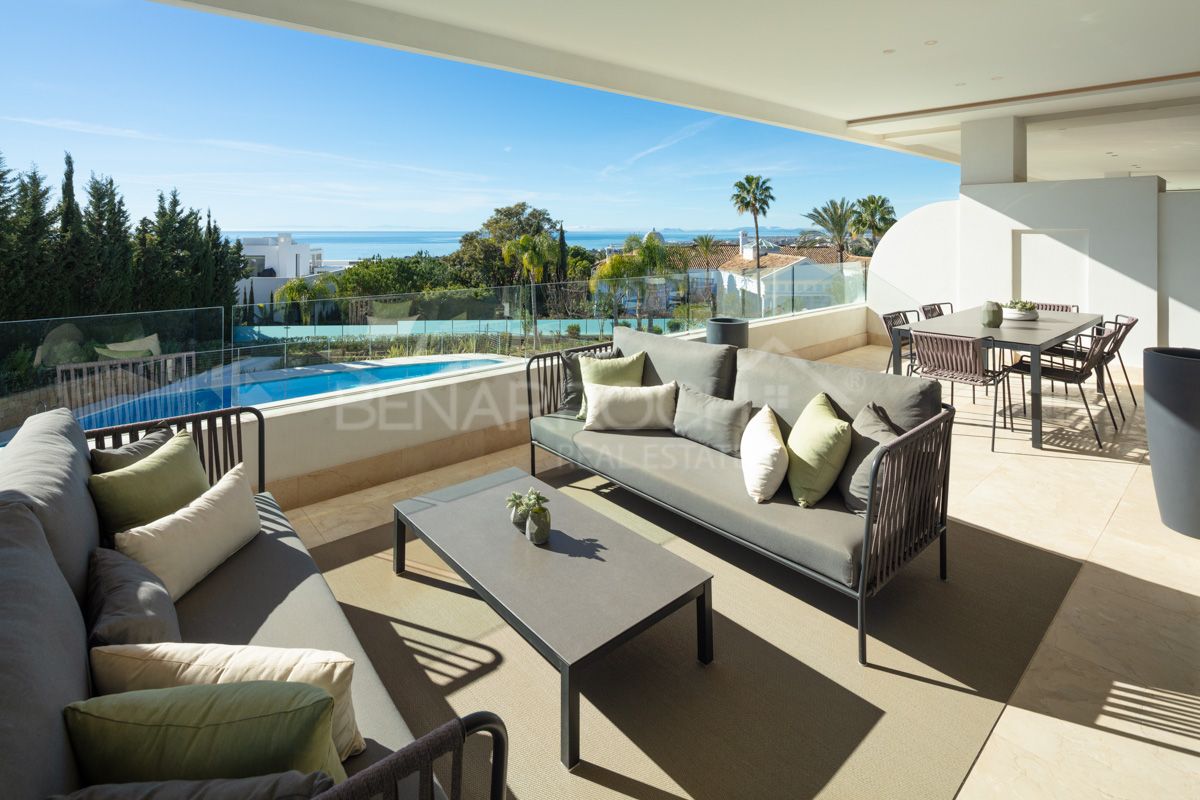 //media.inmobalia.com/imgV1/B8vEv5Xh_VThvnEqMx4G0ZxU_YC_pCgmETwWNQKyeMqLb9Afo_WSoi~kcK5mwaepLz96AHEmAzWJQblCNhundhnOIYTFLWoaYU1clU8PB2H6Wem~E5BOaopVuVAuOk6el0bSA51YDhXf14vdxnoO43XD3ip26cDt5O3Ek8Trsi2cfir299DBIpbJnAEOYHtacUrgv8_px9w6KuDVvAMPU4GO2pnjlAf4BqJ8kFNXefDspAbTabaK0AuIC3IKOFswIAvDEojYCJXzMDpJ~dtNA0R3mSGhML7gKKkFMEW9LWSI5gtYKw8A4sC05Yqk27UEQEIqOQ--.jpg
//media.inmobalia.com/imgV1/B8vEv5Xh_VThvnEqMx4G0ZxU_YC_pCgmETwWNQKyeMqLb9Afo_WSoi~kcK5mwaepLz96AHEmAzWJQblCNhundhnOIYTFLWoaYU1clU8PUAGEzYNJANtjRV8qKiE7gfTx2yfbAu9sDy0A~2dJx1hKWuVapam24F991qRO_khOCiLg9QruzW8Lp5Dbv0UTgFpnBCUsshnC6PbacU84pc8nRH1ItPFtGdUxsiI_FycsmPNgiX39nKRdT9VSPnINVTyBhTJ~WGGitnDEHNYxDltzeIi3oAVH2LryafIO9ZbSRMkWwGSWQijzpJsX6sU5RwPKiRb8Yw--.jpg
//media.inmobalia.com/imgV1/B8vEv5Xh_VThvnEqMx4G0ZxU_YC_pCgmETwWNQKyeMqLb9Afo_WSoi~kcK5mwaepLz96AHEmAzWJQblCNhundhnOIYTFLWoaYU1clU8PAET5C6WQzzfXRn0CUl0JJ1pHZX0yzConAa1qy1YWb7mVZFK5Y89aJO_2VcVc2jX74acKMSAeFp4voMpw9p0ob7KnbJcccey_vVokNz3s6UAgJcCHAc5~KS~7HIZsoRMAkiRYDc09d8Hun5KQGMUPhnL8vrOE7VgMx6YDxK_BpfA5zO2IgfMgvyZfm3imbZTcO6jPShy7HU3JXc4HDVgNB2QINV~CRA--.jpg
//media.inmobalia.com/imgV1/B8vEv5Xh_VThvnEqMx4G0ZxU_YC_pCgmETwWNQKyeMqLb9Afo_WSoi~kcK5mwaepLz96AHEmAzWJQblCNhundhnOIYTFLWoaYU1clU8PBzg9GN~ehBV3fAxw3~lXn2fddqVczxUAPfHnk07kiXc2vFar4Va9Wg7FT8dc4tjAKpXhFLYZmwO_5lXuefFuO9dPBT6XyTaCkPeppeinmnuWVtX31xxjMe8GiCZH94DvNli9jEuKwqEIGR3Cg0jJvRhi8KrhCXWmLhk~OrlLezbU4ivFNE1GNZTWK9ED6UYgh9i52c1hzuzdvURRWvnNeoihWsQqEQ--.jpg
//media.inmobalia.com/imgV1/B8vEv5Xh_VThvnEqMx4G0ZxU_YC_pCgmETwWNQKyeMqLb9Afo_WSoi~kcK5mwaepLz96AHEmAzWJQblCNhundhnOIYTFLWoaYU1clU8PBZBJxabpnwMPLnv~K4_ukA2Gs_8AbikeeGpiKlHy3cT49m8qsD2~IyS1Tsxx2RNjMq0FUMH8LUX~Of2fChpfIu1R~Ow~2vqDiTUHvx_4gFmjJLetbrCo1Sf4XenVB6GVYlJbLqEPGFOhtIlONjC7tjohW4QhaHStv2ZKmYtGXgukEcSPMJQUZ9_~2B1LaKl48lGWfKeFLTqFzVwEe_TE3eHU15hzYg--.jpg
//media.inmobalia.com/imgV1/B8vEv5Xh_VThvnEqMx4G0ZxU_YC_pCgmETwWNQKyeMqLb9Afo_WSoi~kcK5mwaepLz96AHEmAzWJQblCNhundhnOIYTFLWoaYU1clU8PBtBaUhukPeWUypIla5YhYEvze9jaQMztsXN~SBp756OiIgGzd50rVBVxqN7N~kw6MX6xq7vFCeD02gb0jp__XkMTAqw08No1tM~xeuBPrr3uzmUzypU2ZxRliuYpZBFWrU1J9bgxRfNY6PFo17H0iFVrzlJf7yHA4_SJJ6n1Q3IgOtgwxkjzOqT~uk3BjGh11TF4NpUihaQFbuLa4gncNqSmr6pQgQ--.jpg
//media.inmobalia.com/imgV1/B8vEv5Xh_VThvnEqMx4G0ZxU_YC_pCgmETwWNQKyeMqLb9Afo_WSoi~kcK5mwaepLz96AHEmAzWJQblCNhundhnOIYTFLWoaYU1clU8PDORGTJMoP93fFiZVa5JO7OE1NlxuG~GYgWQTBptl1r_65ZelrWCL1LZcxzr6NFSFACORqL1DbGPhoXgQlXPDUCvnF7R8YW7MttDY~nOYQS2VQRFOVtcWrqViixyTZKhTuJdbsWrIak7mk8frQj0K3ggSeq737HzEcHLOk6OTR3sOJ8INGeAKiIbTRUjZwz4A_sBH1lO8wukqLpDzqILyoG1LFO0T~A--.jpg
//media.inmobalia.com/imgV1/B8vEv5Xh_VThvnEqMx4G0ZxU_YC_pCgmETwWNQKyeMqLb9Afo_WSoi~kcK5mwaepLz96AHEmAzWJQblCNhundhnOIYTFLWoaYU1clU8PUFbuoGqtaReHQ1BJixFjBIbSm~VnFFQk0enHHCzhu7y0y37iQOH9Y3ugZB1zJ1GRYJKeUllEW_c6GDOnTZ7XTsls99jnMpyVLE42GYRrAvRdp0JEAGHvp~MhMMVIcPwKwSJe61rCbNKVCP~eMPUvhARSO8z0UwJUKN0gOjDQ6qic_pbe35V5u7Ec2HmJPq2~WktMsgA2bLc6HlYP78icuSSdxQZa4A--.jpg
//media.inmobalia.com/imgV1/B8vEv5Xh_VThvnEqMx4G0ZxU_YC_pCgmETwWNQKyeMqLb9Afo_WSoi~kcK5mwaepLz96AHEmAzWJQblCNhundhnOIYTFLWoaYU1clU8PBNrIbajm_KvxUgtY2OgxVnv4AaS9mhSwsVL5~1TJ6Zd6jlrdv6ogZqZW2VtS17gaqVXyNNxch3jhc096TJkBls~Lb3X6uDuCrUnr2x3ySxV9Qja0SFC9m7efCEpVRwS0azexnJLiSO4IKwqWqWqIT85wXiktpfuiaCSAIuHNGjvnef7fsXyxGbw_zsmQYNm6xHBbaUVdXzfp8OudCkmDhUbdyNZGvg--.jpg
//media.inmobalia.com/imgV1/B8vEv5Xh_VThvnEqMx4G0ZxU_YC_pCgmETwWNQKyeMqLb9Afo_WSoi~kcK5mwaepLz96AHEmAzWJQblCNhundhnOIYTFLWoaYU1clU8PUiO6SIsnMLI4s003WwITK4ZVpu6OlS3QNwImfxNKxxqK7KVIeJZDtauI0SeJ_BJGZbgqCDFFRUjKNCaLCiWNkjNnDVKIZddDBMYNpifQED~OP5rDsEC~sVSf_xdIbN8MjcDxGOqkYPVN9iAOqIHvDrWWPYNvYHum1wMZPcrQalLiKMy_UB2OQk7lJ1HhxLYzA0sSGQiCguuRS34WR33_s4Rgj100Fg--.jpg
//media.inmobalia.com/imgV1/B8vEv5Xh_VThvnEqMx4G0ZxU_YC_pCgmETwWNQKyeMqLb9Afo_WSoi~kcK5mwaepLz96AHEmAzWJQblCNhundhnOIYTFLWoaYU1clU8PA7FfSQw27lnOcmw9aCHaB_QlPyoS4Si8B1IbL0pUZgFat~N2ojUb1rwKGVMEDjvPxnrLT~SOLYgHTZRK7LEY7W8vK1iSDALs5GEGZ0dTDVBhiRB4fGoQrNe9asNDhZDnHL0qchUqsEZgKYa2uvq4ZxvfQ3O8LtnV2JqcINX2nK2QEQitjUp7GBoHU_aEeuSYmHPwt6WWO24LF1zFPe9q6iC5iKwW8g--.jpg
//media.inmobalia.com/imgV1/B8vEv5Xh_VThvnEqMx4G0ZxU_YC_pCgmETwWNQKyeMqLb9Afo_WSoi~kcK5mwaepLz96AHEmAzWJQblCNhundhnOIYTFLWoaYU1clU8PA_YUiaf7Rm_fq22TILQ~V5u3eQgwYd~gkEpHhQvOw6x5b2aczWZiL2tSqN8Lwp~c~P~NNc8hUYDlvRxCgCpeAcD~8AwmFgRm885jyWsn1BDnpvu4UCeu1D7EzjF0TlXHsKnbJC9AHdBVnB7oJYhYxCtHmLvkzjt0FYJ2oKIgahA77SoMWFkJecmBwksi~C4~E3F8UzWn48MD8YmYYGnY~24bczHkVQ--.jpg
//media.inmobalia.com/imgV1/B8vEv5Xh_VThvnEqMx4G0ZxU_YC_pCgmETwWNQKyeMqLb9Afo_WSoi~kcK5mwaepLz96AHEmAzWJQblCNhundhnOIYTFLWoaYU1clU8PAUSIJyAw1aHDQoYtmc0104vaZYVHWFXla4glzdotyyn1DjoH9HeQisfBs6Qo5rTOxb2scYx86A3sxwW9fCLK50ifZ7rjCk_tIJiXsdb3X5e9OSfTtvBaZBeXC36kxKb8XUYU0LW3HCHjoEn7NuKQ_5hKO36Cl7~X7V5OUYFN2U33lsFGEzcp5HaJ3lVG_8c_vudxP3XUJZXijL6W9CHsZMML_VaJ2w--.jpg
//media.inmobalia.com/imgV1/B8vEv5Xh_VThvnEqMx4G0ZxU_YC_pCgmETwWNQKyeMqLb9Afo_WSoi~kcK5mwaepLz96AHEmAzWJQblCNhundhnOIYTFLWoaYU1clU8PVoM2Jy9zus2Ii8xh_FBpTriaA7F7v7KFWQ82yN53XTPh14c6zDCaBLS5sg2d6_QOEm6hD9B9E8rlCw8V4tgP9N_P_J9idMkKcuVMR7v8KVpd6ciO1B7kK7IGVH0cgzZ3EMtfm3xrJL0yGFtVIAtX8N3O5AZmO12Wcp9JU1M4wlKeGunmrY5QAaBlN2juTxsr3wkfm73iZa9R3DXH4m9lJ2TKu8TnGA--.jpg
//media.inmobalia.com/imgV1/B8vEv5Xh_VThvnEqMx4G0ZxU_YC_pCgmETwWNQKyeMqLb9Afo_WSoi~kcK5mwaepLz96AHEmAzWJQblCNhundhnOIYTFLWoaYU1clU8PDLRcncsS5M1HQy4O~Q7Q3SHr5IH~H3kOR82PmBcTdpsd39DKeDpfTXoj8y7vxHV0pHJxHk5dU99st3C7NfgCVFKNPF4KePMA~g4d4owgY~~vngU6Zg2wOKs1KUdaqt4nyXpTDKrLZdn1m54i4KRrpCVikxHXAd3yc1xzzcHkTZCALyiqwB0GC1AW_sxvluwIjs70M7R0SWlMNd0uB1mAWP5YmhTebA--.jpg
//media.inmobalia.com/imgV1/B8vEv5Xh_VThvnEqMx4G0ZxU_YC_pCgmETwWNQKyeMqLb9Afo_WSoi~kcK5mwaepLz96AHEmAzWJQblCNhundhnOIYTFLWoaYU1clU8PV9mFLqE0m0vluZZWRtXQqbyTUSKRKYDB21YizsXp_niAWFAwC8T4scL8mOyyH5cDaJiI9OtZ1z4id3Qyh8y8cRhyK9NlYZe~VC7mKV21wkdXDynZLkGAmG1_uYM_MNh4afeNk1MeTUCvmmf18MZzzJMP_rDIGdp90Z78Q_FbDyexf9JZUvTVdPSmHatR6myWZij_dUWfMDqhpQwi5hE2KBZaDX12bQ--.jpg
//media.inmobalia.com/imgV1/B8vEv5Xh_VThvnEqMx4G0ZxU_YC_pCgmETwWNQKyeMqLb9Afo_WSoi~kcK5mwaepLz96AHEmAzWJQblCNhundhnOIYTFLWoaYU1clU8PABQa6fvXAnr3CyuylZ4MUbeP5QcPYwOIr3PEVaWRSIJcXdd6jssMoYUHBU3e3ZMyoBi4FHOieekchN5nYRUOOmW0kyDZP5bX3ruQkJKoSo8xhaxWlxFLTSKYglcrnf17JJO8D9IHdYwXaH1vIVvqP1yBVwPaXNZW8uEtv~7XN6lyVvJSUjFfDyii5v56_A67mjsTK1BOiDT2YaigbeRtAWlTfbzLkw--.jpg
//media.inmobalia.com/imgV1/B8vEv5Xh_VThvnEqMx4G0ZxU_YC_pCgmETwWNQKyeMqLb9Afo_WSoi~kcK5mwaepLz96AHEmAzWJQblCNhundhnOIYTFLWoaYU1clU8PUnX~BVLFW2OWUZ2IgWWRb59unPYZwktn4W2zOv2ShoKBc0oTHFqEi4Uq26~j1Ge9oXInv8J4LcpH3bbBvzrYjmsIY4OTHpoYA~hIoeoiHPPabCE6dqJQc3bWtORdYKwZhIR6pg_UGEo5kX_VfOPj33LLT0XRSBR4S1RmTu4U33HeIPsdZW2TEs8JPI1G3cqncwfi0ay4RbB080Zt9Gss4blIQcxNPw--.jpg
//media.inmobalia.com/imgV1/B8vEv5Xh_VThvnEqMx4G0ZxU_YC_pCgmETwWNQKyeMqLb9Afo_WSoi~kcK5mwaepLz96AHEmAzWJQblCNhundhnOIYTFLWoaYU1clU8PUiagvHDsCQ1GwFSveSz5XXEhZlyeB4p8FYAiPZb1bNzJQsIO4KJUkDGx_0hXavlZgWCZiRAXPFDTBakdw327~K99Up5HE~X76I1IpnqeZEoVts3_DU0wR3I_OAW3G9z77mqfaNdLskZaj5JX8m0hMMoDdJoL~uFFsP~xYyxzr07UviroXg9IY5CnqKber6mSw_XZsOIZEtsS6IC~5ZDtBDOLjZMcUQ--.jpg
//media.inmobalia.com/imgV1/B8vEv5Xh_VThvnEqMx4G0ZxU_YC_pCgmETwWNQKyeMqLb9Afo_WSoi~kcK5mwaepLz96AHEmAzWJQblCNhundhnOIYTFLWoaYU1clU8PARBw5LvGs1h6Vdq9KgPMduJMhSFVd35Rycdfl3fNIQGzDDJxPBFIn16IhcU~~NWICNqKKBkgOh1ngLa47324nN6cLJFo7lRXeIIKCkyBh0GTt03vthvOcuZv0D7u_fgXDpxPyLauYCW7Z4bEDPrNjE0kfAfxSVthwuOlTFafREIa0~n3LHzU5z2yy7hOFCDlZoUXDGOYhGkFM_s0bErZy304zQOVqQ--.jpg
//media.inmobalia.com/imgV1/B8vEv5Xh_VThvnEqMx4G0ZxU_YC_pCgmETwWNQKyeMqLb9Afo_WSoi~kcK5mwaepLz96AHEmAzWJQblCNhundhnOIYTFLWoaYU1clU8PVtBNfkpbSc~cZFE22ysScjuA7z8N7U2Ae8RKpyUiKTwIQA9SBrTK6srawIUO~rn_Ujd1wZ4GS9P11q3ZOI5RzxCl8sOOtiHp9xJ4OK5vQeMEAzIaZsmYg3cbNL0~4YiCrWPvd6k49ZJQTp162hU5YrnNDAMVkYcihV2UtieQO73DYl6l4ZGXqvlaqPXsWYgmrQWJFy~Xo5plHf6qx9PxHmIc9fxo4Q--.jpg
//media.inmobalia.com/imgV1/B8vEv5Xh_VThvnEqMx4G0ZxU_YC_pCgmETwWNQKyeMqLb9Afo_WSoi~kcK5mwaepLz96AHEmAzWJQblCNhundhnOIYTFLWoaYU1clU8PUdtnUuhM44MsjrtkfC9CeSLGyPYkMAFh89xZj_YkxBhERk7VYNrnYwBu2oXQOkrgl48XyGba2NjFVNw1TpyNtm3pVfbuFhZwoltwBVFAmsOkWMyje4lgzAAFtemyDrFK7YNMol1gjtvpycrpJTGrN6Ei10N0BEkA3jkXJkUO4G33vNJVRUMDKLiMCqDB53dpAiq239tsSuR68QV1j17yTJyoCV6kQQ--.jpg
//media.inmobalia.com/imgV1/B8vEv5Xh_VThvnEqMx4G0ZxU_YC_pCgmETwWNQKyeMqLb9Afo_WSoi~kcK5mwaepLz96AHEmAzWJQblCNhundhnOIYTFLWoaYU1clU8PAg2zTbeRxFzBagVQ50Zc1FclamhQQvvzxWhI2vk3HAKi9VormqTqdeOx0~mzsLsp86RSknKB3J8sXUnI5MqMf8sTQgYdK0StZW7E5YQqC0KPTQzpPaluldyJOIhlYtu4cEGMmeYzRkJNPooHnEgse63HKjuI27kKkvyNtMV_4zYJS4R87oSPr7b~Qaxt1kYxiHFk1zHCDXT_KHO1hXKE0ycS5f2nyg--.jpg
Reserva de Sierra Blanca, Marbella Golden Mile
Penthouse
2.995.000 €
Penthouse with views in the Reserva de Sierra Blanca, Marbella
Spectacular penthouse located in the gated community of La Reserva de Sierra Blanca, Marbella, with magnificent sea views.
La Reserva de Sierra Blanca is a modern style luxury gated complex with 24 hour security, swimming pool and gymnasium on the Golden Mile just a few minutes from the centre of Marbella and Puerto Banus.
The penthouse has 322 square meters built and 192 square meters of terraces. It has three en-suite bedrooms, office, open plan fully fitted kitchen, dining room, living room, lounge with access to terrace and solarium with views to the Mediterranean.
The property is equipped with air conditioning, fitted wardrobes, double glazing and beautifully decorated.
A penthouse in one of the most sought after areas of Marbella for its tranquility and security.
REFERENCE

208-01596P

bedrooms

3

bathrooms

3
built

322m²
Video of Marbella Golden Mile Area