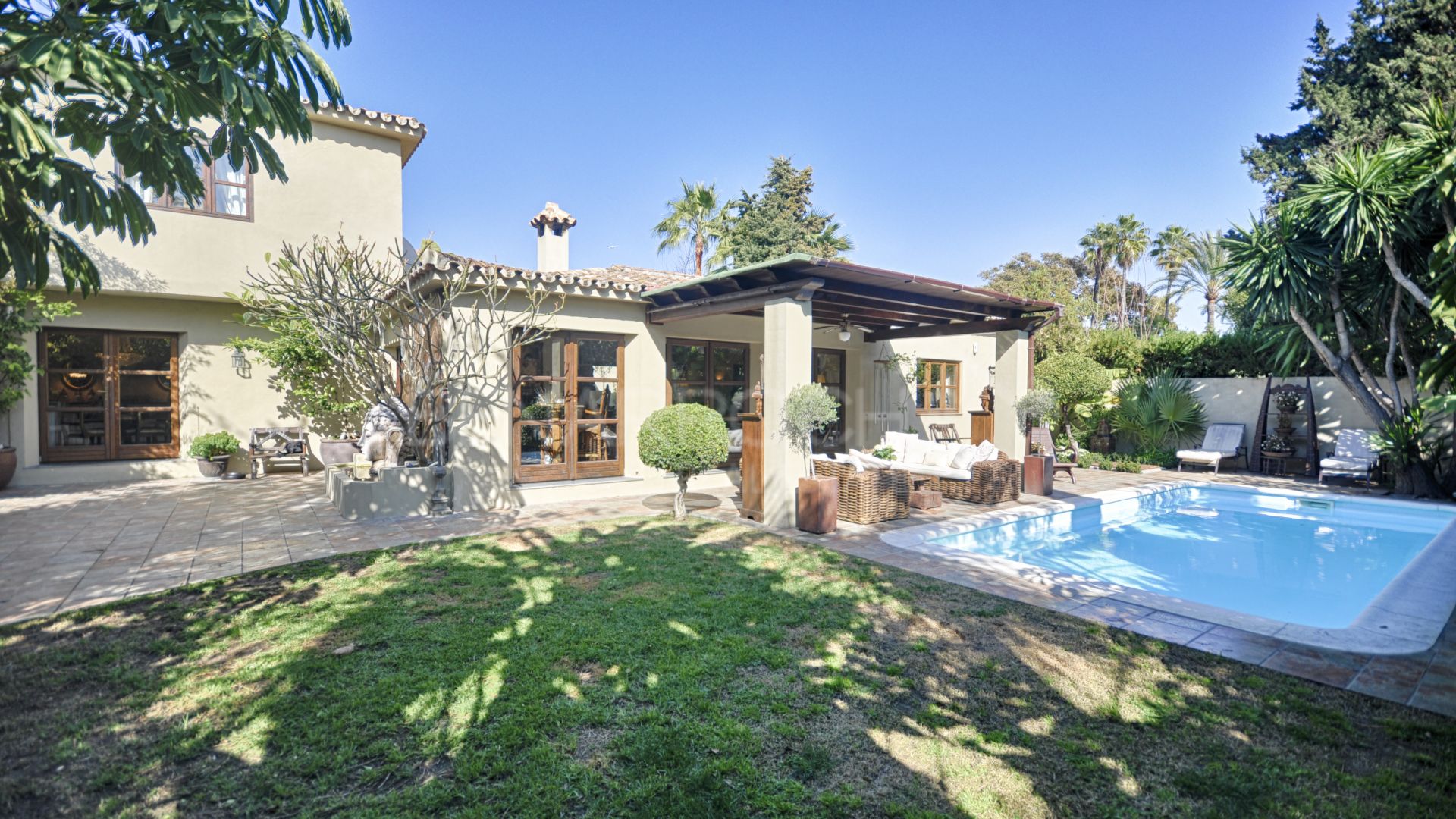 //media.inmobalia.com/imgV1/B8vEv5Xh_VThvnEqMx4G0ZxU_YC_pCgmETwWNQKyeMqLb9Afo_WSoi~kcK5mwaepLz96AHEmAzWJQblCNhundhnOIYTFLWoaYUwrDARtu0V4GrFKq7f_VNX~qB4LJb34SpvOizwKGqiPUbLWx06V4tJCw_zVVEaC0mEnz65OmRyR~5VXeYPSv4BkByDHeQGiS8opI30wfpED2z2VR7cf83X~ldYHQAfZjHBAuvoukAf6WumQvO~7BzpRfwyzGYpCvCtv2NcufLxavM4Ru5wdg4xnkGPE1hPMw5iQBafEKBkefaGX5l42i8HQ8topV~m6uHV8zw--.jpg
//media.inmobalia.com/imgV1/B8vEv5Xh_VThvnEqMx4G0ZxU_YC_pCgmETwWNQKyeMqLb9Afo_WSoi~kcK5mwaepLz96AHEmAzWJQblCNhundhnOIYTFLWoaYUwrDARt7lSI2gUncHtTlXqAWXP4RzYXswnMWCvTfF9~wFcuSUS5hw_6B6Z6CUzvkACWJiTrokLxckt4QRtUFvO9FS_AiKjDv2sPyKc9OMLOc3bpNx4fL2Ffi31iAglEg~mxqspXlNDB6Edm6ojcBnMXs_WN9x6qfAEKPUYC1OTfDo~Z4AkyN56RuLWukpUZ2vkBWAcbp_HslTEfftl4exLj35rtwZ4XIJfvjQ--.jpg
//media.inmobalia.com/imgV1/B8vEv5Xh_VThvnEqMx4G0ZxU_YC_pCgmETwWNQKyeMqLb9Afo_WSoi~kcK5mwaepLz96AHEmAzWJQblCNhundhnOIYTFLWoaYUwrDARtuYEkg5yzPsjD1IztJbj3wbvsIzevds6hu5G6PgPxYXZUNku0BkDFoU~MD_MibXVwxP0HuzPOH~17VcFkXo8prKPS~UL_ulZvDYWnlaEl7SO~10UFDJVwcDuhsj0XnZqdOWiLJNIAnaqTbLwJvSM_0iIKbVlf9u8Ajz0K6Gk5x1Jmi0iPZ38Dxxi1ADD1EjeMJuRPOOeSI5o52QIEMlcRVn~oejSAMQ--.jpg
//media.inmobalia.com/imgV1/B8vEv5Xh_VThvnEqMx4G0ZxU_YC_pCgmETwWNQKyeMqLb9Afo_WSoi~kcK5mwaepLz96AHEmAzWJQblCNhundhnOIYTFLWoaYUwrDARt7cQuc_Jd8EkS1JjYkUY98SQsdvDGlcxFa8pyQZFgdMxDUYlsCAr_qI6zDCq~9l4elznedjAR3xPcvqLFGH28iBtSnW249YHZ9y3Yq4Tfj7y8z12Nk6l4d0P5yHPhqFO5P5bBsEtcE8jED4ZFHlC1lA~4THFvSUpBpS7CnZjuS3wDwVNOzDxIN1jxcm7jENr7AkpWI40xwD1sxYHVIAkir2St0fs0Ag--.jpg
//media.inmobalia.com/imgV1/B8vEv5Xh_VThvnEqMx4G0ZxU_YC_pCgmETwWNQKyeMqLb9Afo_WSoi~kcK5mwaepLz96AHEmAzWJQblCNhundhnOIYTFLWoaYUwrDARt6vz3o~nS6~Bacgj8FUBMWsp8NOfirYy2CXcXuWSOvn1Y32EoIoHgUHuQjHFGNCiARl4vpHEOYtqfolqESK_88fPphMO2rc3g5iRM9VVtHG66oZQYchOYR~5b5iQgtZ1Exr8ru7KyDAtffcLeCJdWXWRbZhTew0IJLwSHBbgM~QZG6x0ha5fK3EvVOu~0NahFDO7Ubr~RiSZ9AlC5gfRrt2sPLENoUg--.jpg
//media.inmobalia.com/imgV1/B8vEv5Xh_VThvnEqMx4G0ZxU_YC_pCgmETwWNQKyeMqLb9Afo_WSoi~kcK5mwaepLz96AHEmAzWJQblCNhundhnOIYTFLWoaYUwrDARt7lIqaQ8nQ3Nlgj35sh2MHRYmER6ZoQop~l1RIya_BN7gn_kvrvxIYSCpSd9CTZgNYK9on2hwb3aTBrqi7VA8MSDAVzG2TrovdA0Thxn_QA23Vj60IRdiBEqjObH4mNFPWVLTEHz64MLoftGzwIu7tZq9iFQYcX4Brdvwy6eYh~jnFJeV4FLaEj7ltk2tB8Zo~WPca9w3yVSyybs2qJb6kwKPEW4M4g--.jpg
//media.inmobalia.com/imgV1/B8vEv5Xh_VThvnEqMx4G0ZxU_YC_pCgmETwWNQKyeMqLb9Afo_WSoi~kcK5mwaepLz96AHEmAzWJQblCNhundhnOIYTFLWoaYUwrDARt7xK~8Ta4rANK0eKQQbpnaE84t3HR8sFP7Ewx6NEWb9zyU3bOXbDmzWH_I~RD58ubQCrHQYwtvRKt6b343VjRlNbz~psJZQXOLR~yPa6EjA7IOxqbANqv4WXdgFRJd2Eyqjrx4n9JmBveP2jYu7PuR24m06mQhLFO3zE4hEpGy3jfCc8Olb9GC~tkboo2JCGxlU1R3Uib1UFoLVhFZp2VVw51sWZDqA--.jpg
//media.inmobalia.com/imgV1/B8vEv5Xh_VThvnEqMx4G0ZxU_YC_pCgmETwWNQKyeMqLb9Afo_WSoi~kcK5mwaepLz96AHEmAzWJQblCNhundhnOIYTFLWoaYUwrDARtuxV0yCPaQ3ERKvDeY_SoA9KQ~czimyIvp07zuiv69V_KmyD_HkWO8lSpDGy6_zE_SY5l3buqhckjMYjl7rtYJYA0Wqm9uQdbksQweMXi94XhXH6J58E9Zav_aa5GA70JQIW1~C4cUO5bRqnMH5nSjj11uTkbcRC~e_EgaSJmRiLWzP61McLKJk8Rd4TMGHF06ufCKR2eXIDRAILZCdkB_8Q~~0JiYg--.jpg
//media.inmobalia.com/imgV1/B8vEv5Xh_VThvnEqMx4G0ZxU_YC_pCgmETwWNQKyeMqLb9Afo_WSoi~kcK5mwaepLz96AHEmAzWJQblCNhundhnOIYTFLWoaYUwrDARt6q_Vql~fr~InFIiGqwDKumVaW~~vKW523lPiscYx9RMhjbTheVZFgAHFiqCDCRvNCzjjZWKWg9cU~bFguNTV6frA9tHI9KgkOzgk9SiBoopxhr~zrRKEU9Fb0SdmJW9kBaiRNxDt_NMTkWbOudfR8f30ZYmHEfZrQqY0PWQpsVaPw4wrNkHPeahU68knNo81ppvgoy40UpubTzYbpwaxE8c2XuAvow--.jpg
//media.inmobalia.com/imgV1/B8vEv5Xh_VThvnEqMx4G0ZxU_YC_pCgmETwWNQKyeMqLb9Afo_WSoi~kcK5mwaepLz96AHEmAzWJQblCNhundhnOIYTFLWoaYUwrDARt6WlBRfwQAZA48JWx6y1o6hK1QTdsj7HxW7mjksnosDN6E03C5piCwgOh8L4mqwtEm_EQFu_U~0rSb_4YrC6cS~wLHCBa5tKPF31ClveliQd2i~7iaWKoE7qShSY0SvlfVqBFIPIWhVftkqZqfU8dhvk1OZUdV2wZCDFm3QU8qzRG2KIXMbk_YWLKXZkYHUkLM1ZhY1vlq92BZFjjkXxhZgCrNcNsPw--.jpg
//media.inmobalia.com/imgV1/B8vEv5Xh_VThvnEqMx4G0ZxU_YC_pCgmETwWNQKyeMqLb9Afo_WSoi~kcK5mwaepLz96AHEmAzWJQblCNhundhnOIYTFLWoaYUwrDARtvKLMKsOOWcJ7VC1wO44ANVivGbxaLaoi~acNJ~JF69maomBsADvNMQD44EVpkvOxnxv3mIzIq_yEfjDh_WFtPbWvhz8Odz2Eh~My_OTNXVTp~gz~8R1q9wqQ8RJYIZsVumU_EP~mJlhocFxv9Sg5S2uRvMJWnktcDEJzrghJ_PxKBQBTSuqDGDrGbCTYC4N79sq18A~rGL~s1BEqpUPnJdx65IRhVg--.jpg
//media.inmobalia.com/imgV1/B8vEv5Xh_VThvnEqMx4G0ZxU_YC_pCgmETwWNQKyeMqLb9Afo_WSoi~kcK5mwaepLz96AHEmAzWJQblCNhundhnOIYTFLWoaYUwrDARt6qgN3Swz0PKDV81tPfh4~ZaGBPxgIGOtbCxglbTck84ssP9gb3jIkTx2APHqNlKZ8mJBZmpruOtez~_zqwWbCEAqZJ_~Vy~AIARnmLO6kKg7ktAuaQL~5eKBtbMYMZrYFBaNL5buvHaFFbX5Ft9ujbiLy2C~h_rJwmSYq9nHNLFe3lEgnMNljIiXWq4Nr_Yb9bZreOScGyUbHxXSw24qaPkvOQk4Iw--.jpg
//media.inmobalia.com/imgV1/B8vEv5Xh_VThvnEqMx4G0ZxU_YC_pCgmETwWNQKyeMqLb9Afo_WSoi~kcK5mwaepLz96AHEmAzWJQblCNhundhnOIYTFLWoaYUwrDARtuqcJ~fBa3hDEUWXegPuFi8kDrgO0L4GHt00MskQhJeEYYIo3xBZcUn2QOTZfmmnUIFrYyJObpSnbmui~sQMT5T3sIAxWFZF0HgFlFS2okahMGfJKfQ_xtSId_25o3DKG~z9YM68rTd93Fjm9faClSFEN8~22_cK2iel2Gbw48EcIXX2gHsIZcYbs~HkTshapGb_Snp7w6QbTSMUxwzA9UwVjyaxO0A--.jpg
//media.inmobalia.com/imgV1/B8vEv5Xh_VThvnEqMx4G0ZxU_YC_pCgmETwWNQKyeMqLb9Afo_WSoi~kcK5mwaepLz96AHEmAzWJQblCNhundhnOIYTFLWoaYUwrDARt6WyszcQssYcMbk4AYjXWzjlctETGiANnXGUeiiaU0mepp07Mz65ajdh2K_D8_YrLGTZb7E0z2twuEEp_NRphjLwLZw356KB3idMXL6IwtT4amrqncVLZURvBg2~m_0xtHOHz329sFk5_qYTRX2p4~ktJWepq8kmXGD2_frvh3Af2DjdozQ9524QxLjYxPcQjMFz3mhpFuWTZDnxNzDGQTgm4WXq3zQ--.jpg
//media.inmobalia.com/imgV1/B8vEv5Xh_VThvnEqMx4G0ZxU_YC_pCgmETwWNQKyeMqLb9Afo_WSoi~kcK5mwaepLz96AHEmAzWJQblCNhundhnOIYTFLWoaYUwrDARt7lInfPe8z1psQ8ZUPLPiK2FvzdpU1_7gua4DQ~SpGmvsJUPc~Wlil6074kEnZ2NAlY82wxH9JWqMowTBdgTF8QDeCT4Zwurr~9uZCsL1yG8SW3s4JHmL8h3WdmaWLPFi3EqMqJ~gpUd1JV9Ukks61tvdRnqPBQAW22j3N1aQjMnhapIhkXZnVcxjmosmGkkXDDbnIwJJXj77MSnuY6X5ruymby_IrA--.jpg
//media.inmobalia.com/imgV1/B8vEv5Xh_VThvnEqMx4G0ZxU_YC_pCgmETwWNQKyeMqLb9Afo_WSoi~kcK5mwaepLz96AHEmAzWJQblCNhundhnOIYTFLWoaYUwrDARt6xEpkeW5uU0wZ8wvwC7v~LjwnM_a7PQeENAzooaXa0r24r9GHM5xMCmprB1HShyKdlQyEPWV_J4HffyBGycs6goPCh~DZEnA20qEHlL7JBsKR0GyLJhzHQA567msEVEzH0TqL8R1Q64oUGJkb_lZmQTxgj3l1PM_wfZ40OnkH1brS_r0Hfxj5z37ytyA0ZG33AV9VDvwTmJ2y_wFbsw_o5CEOObpAQ--.jpg
//media.inmobalia.com/imgV1/B8vEv5Xh_VThvnEqMx4G0ZxU_YC_pCgmETwWNQKyeMqLb9Afo_WSoi~kcK5mwaepLz96AHEmAzWJQblCNhundhnOIYTFLWoaYUwrDARt7DvOsnjicN6B2aM4itiVMwMXn~CyQuiedDh4PRDHfPbwMnw1WTWSKKwvLVXHYKsKP6rm_3U3mhNNhjgnOiZhVQopUk6PRfzm8gbb1oFrN0AGBoBX6gU1NHL91l4fAO8EqLtOaHGJmOKjVMAErQEZp0Omg0~v~ES~vt8lKVGL5KkbiLavkhDL0pfC677WkuxYrjsBUhVmbl9aDrLnJ3YsJuFPf~i6Iw--.jpg
//media.inmobalia.com/imgV1/B8vEv5Xh_VThvnEqMx4G0ZxU_YC_pCgmETwWNQKyeMqLb9Afo_WSoi~kcK5mwaepLz96AHEmAzWJQblCNhundhnOIYTFLWoaYUwrDARtuxwp4lX2TrQ94Bv40Wx3dQ87QD4JNr0sueyp8Htzdt9AncepDyU30PGpU1PCodNIgsNmb3SOEq05j54Q5U0GquZqgC2A5m7HEJ6oZXpcs_HSI0lKXzF6Wg9Q9G1wULciVGETvIuI86LCF7dWpKuyDeCeR_ptWglFe1tqualTpRLip7wg3VuMaRjxxDKmIy7FAc580WE8~T5u~mYM03SfG6JZpeBSgA--.jpg
//media.inmobalia.com/imgV1/B8vEv5Xh_VThvnEqMx4G0ZxU_YC_pCgmETwWNQKyeMqLb9Afo_WSoi~kcK5mwaepLz96AHEmAzWJQblCNhundhnOIYTFLWoaYUwrDARt5j8bVT5hScELc6WEyHUcZoLsdwZRHfuNdyN~4WZzZAleq4lCCrIEUj4jiFxWpZbu0PAaExqWYY2cSuBVtHAYNqt3fwOWbrZRhUWRIRFyBagGQkFQ_g0l3YMQGhKP9IVx5ebgwvQOpqQB5aMDx2krWgRw9zHtV30jKuizTU6oYF09QrcNVZpYiH8RjT9MkeYx1ogP1nBn8tOCnxBMvleTQGrBOwMLSw--.jpg
//media.inmobalia.com/imgV1/B8vEv5Xh_VThvnEqMx4G0ZxU_YC_pCgmETwWNQKyeMqLb9Afo_WSoi~kcK5mwaepLz96AHEmAzWJQblCNhundhnOIYTFLWoaYUwrDARt5wzD5fOhW0G74XF7O~Mzqijy~TUipbqwG2kPllyLNG3vapxsCpSAKzqNe_RUtKdlvo_RD_38pJITsgaRhrkySBO8pkqONP5TpMGS6XNmj6Tt28Fwg1hvVBCxY~yFvVEVH5uBqX9eO5fDNy7ch_uf8EyE~ZKYZt8gN2cuvBcLJhaNsknoxDP3G1LASw32oSpFskJ7f~tR9vpegPfOwIdPb4kOxJQmbA--.jpg
//media.inmobalia.com/imgV1/B8vEv5Xh_VThvnEqMx4G0ZxU_YC_pCgmETwWNQKyeMqLb9Afo_WSoi~kcK5mwaepLz96AHEmAzWJQblCNhundhnOIYTFLWoaYUwrDARt7Gy8WlJ1z1S_9dEY~6cavCcQOigXTvLkLai2TuBFF4XZupK1xyteIg_cBteAeRDTrV92j0MXPyQeMOlw7aEGCRaDWxcvVw6_rbBU~4f8QD1Sb_bPstDQKNe4tjpmYbkW5lAb3jlV_k1o1hod~4NCKePUME95LOq_iFoJ_zqYINJVPX8zAdeG6~_o2RTrEsyJGcn87vlWv0HAhLyQxTEQeZ4EO7yjWw--.jpg
//media.inmobalia.com/imgV1/B8vEv5Xh_VThvnEqMx4G0ZxU_YC_pCgmETwWNQKyeMqLb9Afo_WSoi~kcK5mwaepLz96AHEmAzWJQblCNhundhnOIYTFLWoaYUwrDARt5jGZx5nGJb8nOUJU~YmOjDPu2UvhtYW8BOkg2iHPFtKVI5yxjQJGABpIgQM0Y3dE0z6Wy6dIkpJYkE4lwFTyKTKgGOOORyPg~NBxNd1jhZv7vpBUYl2scnPUsSOCutphwv2BAIKWnd3FpngxQE1Sba~ASVLaA~zrUGL6DsCy1QcMHI7gEkxtgkwiUAEfUa6YvN9Wmp34gJJwwuYCa~CvLwvAWBod3A--.jpg
//media.inmobalia.com/imgV1/B8vEv5Xh_VThvnEqMx4G0ZxU_YC_pCgmETwWNQKyeMqLb9Afo_WSoi~kcK5mwaepLz96AHEmAzWJQblCNhundhnOIYTFLWoaYUwrDARtuxfP3~y1iRmvIIm3wLq7kt5IjaX5~pU1vwp8Nx31DiWnOKiP5OIOxjO7XmqlNHktJSHWk7Jhp_re1LpBWKWBrG8rGwn~B9h3OYmMerKJ4Arn2o~aVPKQMtZ45kyiHiBL0t0jrzHL5xohm3GXJ1lUlmxsmS9Tbwa21Z307rTf1SFMEHQPxr19yBRzCJRK~Lg1VNY9Wai~eVChp9FqpfBkXTAP7PNfTQ--.jpg
//media.inmobalia.com/imgV1/B8vEv5Xh_VThvnEqMx4G0ZxU_YC_pCgmETwWNQKyeMqLb9Afo_WSoi~kcK5mwaepLz96AHEmAzWJQblCNhundhnOIYTFLWoaYUwrDARt5jQf98b_lrIQeZbL6WQYKifswMuQgd6__KhOMEjcvIx~ycZg3jhZ8_3~MX~Us9zg~9qW1q8oGBk9bnO4u_RLXjwkW8TuGYC78nZasQZ_PVTcaR8mfbzmtOPWgj9n35ZootEEHUxy4Rni4znWuTf4d1BajNdRl5EL3cOk6XtnbXlPV5IBjzCPHbs6wk4_zDHGFr6JDTvD0a5uxtQ2Rf_lPnmCOmMS9w--.jpg
//media.inmobalia.com/imgV1/B8vEv5Xh_VThvnEqMx4G0ZxU_YC_pCgmETwWNQKyeMqLb9Afo_WSoi~kcK5mwaepLz96AHEmAzWJQblCNhundhnOIYTFLWoaYUwrDARt60UQyi5hn9X5PjdkLD3Y3eQQv8d7_2fG9oXLDa1gynPRHmdb2OhYfEnSm2N8Nqfohrwdldg1v6XejQ1Fshjc2pq0orGoB9YHOfa_RyAcOABCgtseP7323sVkJpGzklQy0ECVIACzOXCZHFwFFqmkmyR_7XDBbQxEJvbp1wMy3jZAK49UhF1tcyVe8sgXrN9w~2Gh59m7J5ADRon6wqhgty1yHBo5Ug--.jpg
//media.inmobalia.com/imgV1/B8vEv5Xh_VThvnEqMx4G0ZxU_YC_pCgmETwWNQKyeMqLb9Afo_WSoi~kcK5mwaepLz96AHEmAzWJQblCNhundhnOIYTFLWoaYUwrDARt7lgymqVbZsThnBB7Bj8qJZ09_ioKrLF23769QcbXOJyYjzz0JP3KXb7~nG2oqV0VRl6MZIMIX2jJzzhwpLGOGWu5tgOPr68gDk8DX6WytQ8S6AszQlDFRg5Jw9l66mCtTvqNJqLMRpX6VbVgzb0XJaf8uNbuXkBjnE5_G00tBPhyjguLr70TYhw12VU4sS2wYavB828FA6ySG4uBx~J_D9aVMPqsHg--.jpg
//media.inmobalia.com/imgV1/B8vEv5Xh_VThvnEqMx4G0ZxU_YC_pCgmETwWNQKyeMqLb9Afo_WSoi~kcK5mwaepLz96AHEmAzWJQblCNhundhnOIYTFLWoaYUwrDARt6NuO6aU1vwMiDxbrhLkgy0vVz~AEoNFDelU131o~ZHleyb3kQkFFXxxSeCLF77ifLKv2vvKmprwMqEuS7vK76Obf_bHeHM3HbUZxOfCkaFzienaGb03rpq6L4SSi4RjfO9fHuBCTQWeTZKqW50MbgQ72GCnAfrPhj2TcEIAZTUWI_XKw~de3TKGM2ijf3pYyjgJ8tJT8ITMcnX3FaEjHGur8fOpe_g--.jpg
//media.inmobalia.com/imgV1/B8vEv5Xh_VThvnEqMx4G0ZxU_YC_pCgmETwWNQKyeMqLb9Afo_WSoi~kcK5mwaepLz96AHEmAzWJQblCNhundhnOIYTFLWoaYUwrDARt7lhhjMnqL5xwR2LME57GYZphsTl8o8EJtiK2OS4hcyKUQEgFQx5wIDbHQxWAspDx1Z5MLZgB1QaT5JzdX6uncVOhNxUs3~yKH_fzXNJZG_itLi9hRswQL8xIY~ORdicFw8ShPYG8BYe1SF4q3D5_kzhJgnY5~~SyQECqxFZtfvLPqtYPqTN7QzwoZ6FW7QgQ4ns32vKnxmjiva5iH7y2rfkoH2eqRQ--.jpg
//media.inmobalia.com/imgV1/B8vEv5Xh_VThvnEqMx4G0ZxU_YC_pCgmETwWNQKyeMqLb9Afo_WSoi~kcK5mwaepLz96AHEmAzWJQblCNhundhnOIYTFLWoaYUwrDARt5mLRrGOoI7BexZhN9yRtVmvXiOrf92e2DbO_G_ZYb4yl8TrQGF_5HsrNJjVm2L153JtF5SHGJQVHsueoI7mGqmO2uHnmAa9jdcgvRXcnPHZi5s56q9kIYY8Lev0O38ir2crbJ~9kOEMVf0uJse_HJXTiqpOMBqg9n3ZKIz~Vz~o6Sy05CuujvoEIWn8VbR8NdIQSrYyLukzwOsOV2Nula_sI5R3CBg--.jpg
//media.inmobalia.com/imgV1/B8vEv5Xh_VThvnEqMx4G0ZxU_YC_pCgmETwWNQKyeMqLb9Afo_WSoi~kcK5mwaepLz96AHEmAzWJQblCNhundhnOIYTFLWoaYUwrDARtudrSDTztp72WioB9lw0Oz~47heacM~emz1oJ~3S0R17p~q8nMxW3G6fvxb~E98lR78gpOOz_R1Np82a6ppEGprISfhI~y~lroO6c~dS_rIC7CwXdmIVCf1zf~7S~ZD1p7JZ0WxyNfOZTVYwpqylO1zeyuI6moD1Qb_vx~7rEgbkPk98XuMqg9~q9XAXckaebPRl8rKRiRQrWTuXamqnraC11t1n6lQ--.jpg
//media.inmobalia.com/imgV1/B8vEv5Xh_VThvnEqMx4G0ZxU_YC_pCgmETwWNQKyeMqLb9Afo_WSoi~kcK5mwaepLz96AHEmAzWJQblCNhundhnOIYTFLWoaYUwrDARt707h8LCF3EGVEeAllv01CjTCzktWyyUcd1ovWYPClHR~ZX5Yc2_GoQu4PoFhUSJUmL9CUK~nQM6I93nZQoY1a5e4pSDSju2~TRgJbQxy4WR~fVn3Y5AmdsjsDB1QpviRKdMYSBqF48zVGTE0oIrMyQlEW6msFfSZxNZocXAX_xExFQTkxViqCFrS6Pcoy~ioD7uOPK6SFo~8WuEnEqZkxLilgDS~0Q--.jpg
El Pilar, Estepona
Villa
625.000 €

reduced from 695.000 €
Charming Villa in El Pilar, Estepona´s New Golden Mile
Villa with a lot of charm and privacy in the urbanization El Pilar, next to El Paraiso, in the New Golden Mile of Estepona.
The house is distributed in two levels. On the main floor through a beautiful entrance hall we access the house where we find a large kitchen recently renovated with a great breakfast area and exit to the garden; an office, a fantastic living – dining room with bar area and two bedrooms that share a bathroom.
On the upper floor of the house is the master suite.
Outside, with direct access from the living room, we can enjoy several atmospheres. At the back of the house there is a summer dining with a BBQ area and a beautiful carp pond with a beautiful fountain. In the front area there is a pleasant south-facing porch with views of the swimming pool and the garden which allows you to enjoy the cosy atmosphere that characterises this villa.
Without a doubt, a very special property, ideal for living all year round and ready to share good times with family and friends.
Located in El Pilar, a very familiar urbanization of Mediterranean style houses located in El Paraiso Medio, in the village of Estepona and very close to the town of San Pedro Alcántara.
A few steps away we access the El Pilar shopping centre where we find several restaurants, cafes and supermarkets.
A unique and very special property.
REFERENCE

208-01486P

bedrooms

3

bathrooms

2
built

172m²

plot

580m²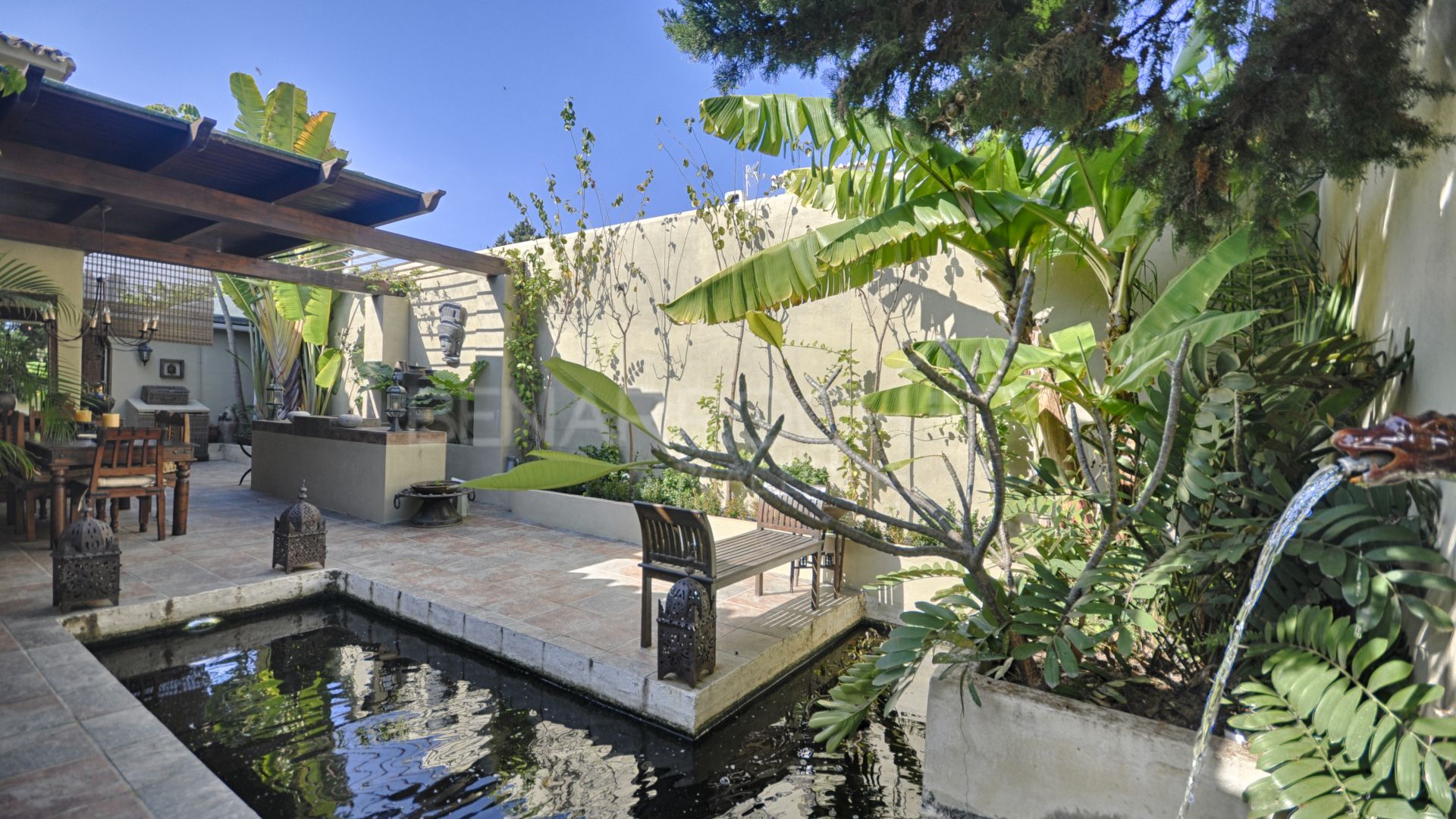 Video Villa
Video of Estepona Area
similar properties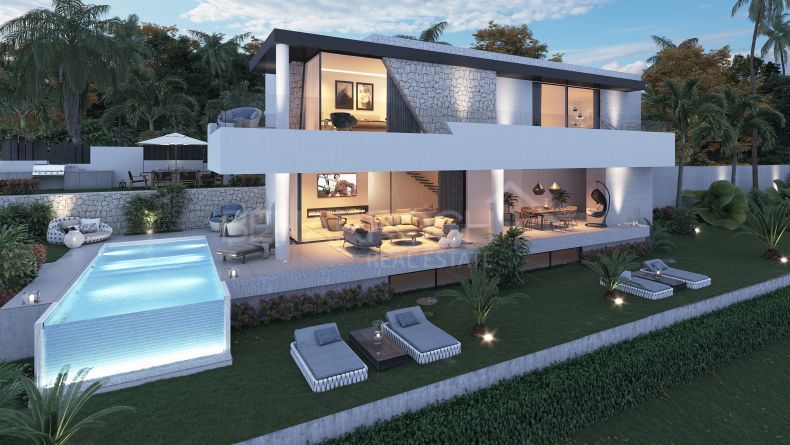 890.000 €
New project of twenty villas where the client can design your home, personalizing it without limits to the last detail.This new ...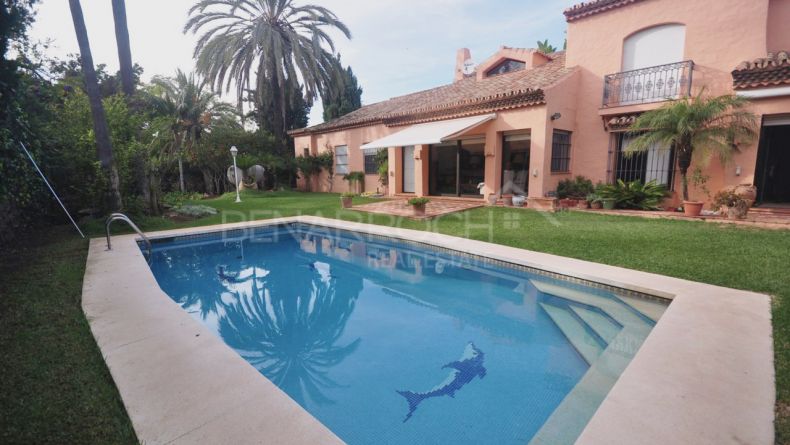 1.250.000 €

reduced from 1.450.000 €
Magnificent Mediterranean style family villa in the consolidated urbanization El Paraiso Barronal, situated in second line of the ...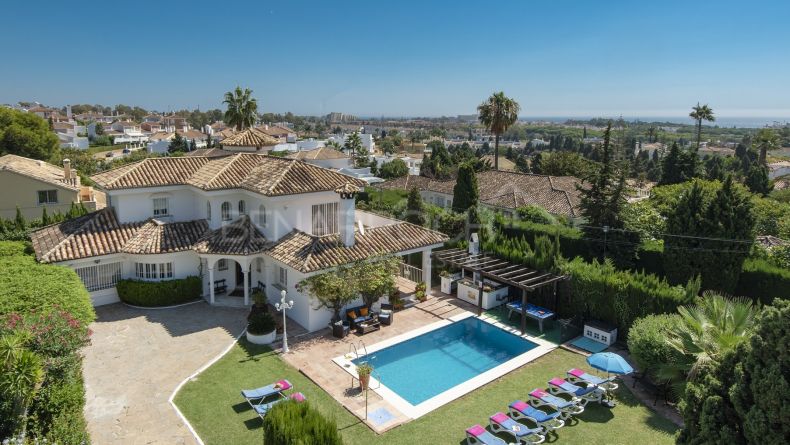 875.000 €
South facing villa with a lot of privacy in the urbanization El Pilar, in Estepona.Through a private driveway with a large ...