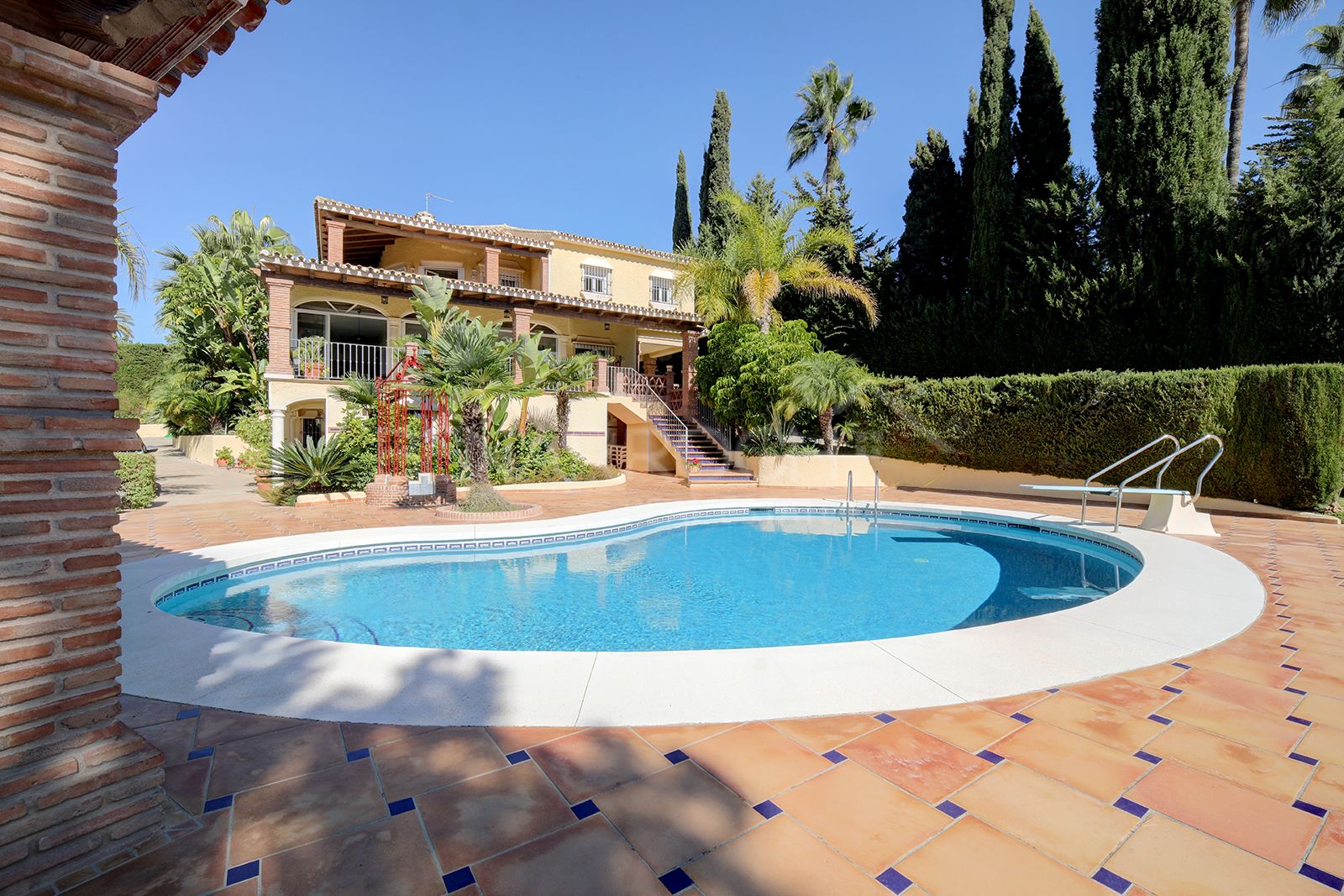 //media.inmobalia.com/imgV1/B8vEv5Xh_VThvnEqMx4G0ZxU_YC_pCgmETwWNQKyeMqLb9Afo_WSoi~kcK5mwaepLz96AHEmAzWJQblCNhundhnOIYTFLWoaYUwmD_G3wmAP_0I6IeFb4DYhGOC2PRzso~nKTmdyCzXEzTurnjx0oJCYij8aFoCc1YOZfQCsAbHgkM0Ue4DTzAz9WkDJWdjBMXXasNMHm~t5wiFVM~cKzKBV1QxRYIXAFdv_TUJViTAOgnCglOLQ35lNJ9a~jiZTXpay9uVhHgb2S~3No8~tauF7WpMT1CE4JYryP6lF~F_MUnrLneCW1SeaAD6adlPpzA8YSQ--.jpg
//media.inmobalia.com/imgV1/B8vEv5Xh_VThvnEqMx4G0ZxU_YC_pCgmETwWNQKyeMqLb9Afo_WSoi~kcK5mwaepLz96AHEmAzWJQblCNhundhnOIYTFLWoaYUwmD_G3wfLw8wi~2FseutkpPaQ9FPcnhXM5s8oI72ErNWHN_5ScmXugYgAb2u67ELD~OzrSLyqQL4kLVHr~KRdHXKD8vUMBQZ56RhsMUXds2GCZjdHCZapwkg5rcndho2vla7E84u7um4bU7SE~e60tFUY3628qpZcRok_1Y6cNMlwGpwG0~ytNdwK~t0ov8zokDjYQmNOGpBsrX8HDHcvUKrN4iZXhk82ouA--.jpg
//media.inmobalia.com/imgV1/B8vEv5Xh_VThvnEqMx4G0ZxU_YC_pCgmETwWNQKyeMqLb9Afo_WSoi~kcK5mwaepLz96AHEmAzWJQblCNhundhnOIYTFLWoaYUwmD_G3mhtZoxO_nrKDEwxhXWuSnM0_~urw0Mg0VgETe9St~YBOgZ2w~tle6rd0ZhgKnW2UNfkJAjAwdKGLOBtORvAWdHcHIzR8uusbIHLzYRhSPT_Y2_1JINAl51fS255fLNwWUDpqzUF~B26nZbWVGQEXs0_N0j4w8npzg_44DMLBmOfLb5KDyF3mSicIWY97HmYIPNVOdJN7QR~LBYr3dNNubJpgy~0Tuw--.jpg
//media.inmobalia.com/imgV1/B8vEv5Xh_VThvnEqMx4G0ZxU_YC_pCgmETwWNQKyeMqLb9Afo_WSoi~kcK5mwaepLz96AHEmAzWJQblCNhundhnOIYTFLWoaYUwmD_G3l2j2Frr0VJXMr3wgKSKnLQKIIe0zbCM9F_YBU7~szKkAzYF~E8~Moc0f56oT0qDePdqd4SO2Coedy254tqYwPa9vUHuckBE4Rr_sK2Ys3soWJbYewMwchNHIoHyJs0mmsRVHuKVJ~5t1cnYQaU5zpbxwaTfk0ZozclE2Dfehn8W9WweuNBWwBJp1icugvz9f5f1Sy9ywxRIvMStLWKqMQUqAltb5BA--.jpg
//media.inmobalia.com/imgV1/B8vEv5Xh_VThvnEqMx4G0ZxU_YC_pCgmETwWNQKyeMqLb9Afo_WSoi~kcK5mwaepLz96AHEmAzWJQblCNhundhnOIYTFLWoaYUwmD_G3xd~p6MTYpuoTp7rziSAWKM4otlGcNStuPXqBuHCM2pY9C18UpXcmlBe~uirJ48F_heixYw522GB8n44TZuxM0vcHylEWTNVMkQbxQiLU5gpn79334MxQ0g8SKCSSenmCFA3Ra5YSm7YKfS69LAMvQeA58KD~el6k6vyZkQ23c2MNz6F1uoHle8Sqh~B2QXtHOKboq61~4ftzU80AGi22UCOws0WbjQ--.jpg
//media.inmobalia.com/imgV1/B8vEv5Xh_VThvnEqMx4G0ZxU_YC_pCgmETwWNQKyeMqLb9Afo_WSoi~kcK5mwaepLz96AHEmAzWJQblCNhundhnOIYTFLWoaYUwmD_G3kvUSQsc7QKmRPmhILA1tUBWkkcy4S229cSEKQ2RE0Kv_Vrl9Hpngs5pTwvnaH~T4zoR2Rfpzr2eRE6AudemkKb5SvoZH6nO0y7Ogv_1gJ~E3Oy3jojCTSS7cfSuTCDcf6Jd_Z~rfAnsCtteKFx5WmHmpMJ_SaFrrfOotxYk29OAD8Tq~3iZrU6swZrD4Nq_lntLTBGWANNds4hnNpciGUuiYgKTd~A--.jpg
//media.inmobalia.com/imgV1/B8vEv5Xh_VThvnEqMx4G0ZxU_YC_pCgmETwWNQKyeMqLb9Afo_WSoi~kcK5mwaepLz96AHEmAzWJQblCNhundhnOIYTFLWoaYUwmD_G3laQSaEXP~K5FiJOdJ93V~jM9_unff3F3yknkkkFLJX0e0uvPSZT081Wr3da5rjdweV3iN6dRgZjF6gZgNwq5ypj3J1to5lDO5xfRB8kOQPvBXud94xuzMLqoIJl~xZ8oPPor5jM5pp4b5jjYO482SEtObhwL8UcIsZzgMm~lmcCfbW9e9mx8ZybFO0z7eEFOENEIfccBXKe9DQDSnQhCZOgAg0ryaQ--.jpg
//media.inmobalia.com/imgV1/B8vEv5Xh_VThvnEqMx4G0ZxU_YC_pCgmETwWNQKyeMqLb9Afo_WSoi~kcK5mwaepLz96AHEmAzWJQblCNhundhnOIYTFLWoaYUwmD_G3mkkXPilk5urVGdQ6ivqONj4AlPQPInpZliTb5LQMrON79zvre5FBY~H0PScVLzmb2xnktVbEbA_gZgoA3v5buHt4nOyYDMXg9XeI0KayGMW3u1dgjSeqJ3inT5QOsk0TgYqpt9YMpiYISvSL9iEB8oikuMYDIc37unWHdRk1jmQRXRpMoft_Z2pORVd6aHoljEcMAbUiCU~5l9f_IEQd7PxUjEAnCg--.jpg
//media.inmobalia.com/imgV1/B8vEv5Xh_VThvnEqMx4G0ZxU_YC_pCgmETwWNQKyeMqLb9Afo_WSoi~kcK5mwaepLz96AHEmAzWJQblCNhundhnOIYTFLWoaYUwmD_G3wmVVUJlrSO387uWbHPKGjXjTun8VL6iCazD5iFnOELvNBG6QIbImby0vgdmPFUbgC9m5VSD1AAzxCMjUvrsEx41X67Md3EurjwAtT2kOSp1Zxq3SqLYJstojnAMcixqgPcXTrLPcmBEzJgS8jfjMY4UQr2wMb5BHba2xwJIjV4pdu1zYjD3TSoJIIEsIDpj9vHLHFimctGXKYywJOwbJmjtMZ5AtUQ--.jpg
//media.inmobalia.com/imgV1/B8vEv5Xh_VThvnEqMx4G0ZxU_YC_pCgmETwWNQKyeMqLb9Afo_WSoi~kcK5mwaepLz96AHEmAzWJQblCNhundhnOIYTFLWoaYUwmD_G3wjBuXiGZ65koKjo~6OfHrOdANw0Cue84_y1PMiD5LsHeUStHtQcBPrixFDS844ulVkGPj1ttOxDDZV1wYIcwUd8q0MbkpXVN~wXhe7Iqs0RSfEm27MiSWVp~DB1YSWfr6NasMiRP_wF4SjIg3C~KZ5kPpjkspSQ1GctBFKG6QzZabTUJP_3vaWx1BSm_MZRnLve325ifPgQydMjxjIhktskEcMk1cw--.jpg
//media.inmobalia.com/imgV1/B8vEv5Xh_VThvnEqMx4G0ZxU_YC_pCgmETwWNQKyeMqLb9Afo_WSoi~kcK5mwaepLz96AHEmAzWJQblCNhundhnOIYTFLWoaYUwmD_G3lK6Ohl6R7fHOyMfiZdaaXtsbYVOm7W5zNZ~Q~CzKpSbyTR565j4BB6~zPx~B4t0jA~lwAuND9BNDAlQU2iHoiwZCKme0Qe1m_vQEp5A1thsl88VAQnSawiqZdyg5R~5bljpq3FebtuKyN3yeKDD~gLCRZQR3NkUaFjZvhhorRfDpbG6YS1c~Hs0fytFh5Xr7CbOIuYASt~vm7hp5DAb8vKklHguEaA--.jpg
//media.inmobalia.com/imgV1/B8vEv5Xh_VThvnEqMx4G0ZxU_YC_pCgmETwWNQKyeMqLb9Afo_WSoi~kcK5mwaepLz96AHEmAzWJQblCNhundhnOIYTFLWoaYUwmD_G3mk__b5gZuf98ok5iAzDTUl53RFdfiUTYuHKPynggjkyO7f7N8Z3R3ijRdEyPBbAeGm1kM7zVQRYgHp4XGO6yWVwNGx9WIgDSV2EpwFeUQNgqNDixYP39XeMxGddLP0vLbB3KTZLp6Ev6casCHddPHQIiK9JTcA9Li5jIN58fAeW9boys8_mhmUbQH6P484I7dkKq6eSvsZJSeFcggzGu2YFN1VFg4g--.jpg
//media.inmobalia.com/imgV1/B8vEv5Xh_VThvnEqMx4G0ZxU_YC_pCgmETwWNQKyeMqLb9Afo_WSoi~kcK5mwaepLz96AHEmAzWJQblCNhundhnOIYTFLWoaYUwmD_G3x00gOGHlJZxAbCXtybGsu63o1N3_Y~HuqlETBFEy3o3O1lOY_x7FIVKW9w0CGrwUNpQqGFgEJQkCxY0rppMc739AN1gtB3prNEmeFrhdPPJBvEP1dfqxUdBqmL1AI_63cpLnGXxxknk7hFTXZUytqQ9knUF9g7G4JfwKOc47Czxfr1K3e84BGRhKzcdFo5HKrMEEWlw1LugtAwTP1awYBTh3lEZB7g--.jpg
//media.inmobalia.com/imgV1/B8vEv5Xh_VThvnEqMx4G0ZxU_YC_pCgmETwWNQKyeMqLb9Afo_WSoi~kcK5mwaepLz96AHEmAzWJQblCNhundhnOIYTFLWoaYUwmD_G3xY94YNc7Yd0c1aXVF6ABGwSpfx9bzIzhUKc1LOGtG9wtY4l3nbHrm5j1lLzlSik8~aE~7WHt8rV2TDSIrycYgtGDfx8yEMHnV7NWxSD6oLYrZg5YAS084sGAvdPG9sVnfrv77SsvOL~3sN43D~TcTvxf3yo_9OhQvrVMz4c3UG~WaUw6s1JUdfF6tJ3JKxn3s8s24gTAsWITa1s8trSGZERTwFeyVw--.jpg
//media.inmobalia.com/imgV1/B8vEv5Xh_VThvnEqMx4G0ZxU_YC_pCgmETwWNQKyeMqLb9Afo_WSoi~kcK5mwaepLz96AHEmAzWJQblCNhundhnOIYTFLWoaYUwmD_G3l2j2E6MxQBJ5949JOGa3QrBNUuRcxWx0UVeFpsHATph2bbXaqOiH2ytmjajNJehK7L9K85NjOMevKhvdShCTVn6BvbEe4Fyx13SAnATNbC0dMwpbXRiIiWxaAO~OLbn9i~c01DbBh6YJ4bDkHAspQguIZZXNS64lq0P2HIw~JzQqk0AJQMOlbf92~hwKXeXIxmxEaupXXiHQ0FrxP3LqrLs1ek4fIA--.jpg
//media.inmobalia.com/imgV1/B8vEv5Xh_VThvnEqMx4G0ZxU_YC_pCgmETwWNQKyeMqLb9Afo_WSoi~kcK5mwaepLz96AHEmAzWJQblCNhundhnOIYTFLWoaYUwmD_G3xdpTA2rQNhn9Oslx~m8fb128OE8s~NVZT3t5RAq3pkJFja5lEz32R__7gHzzxxiOalvX5N6iEuiQ4BedzWgQEbjXriF~yavlJutrJnA2zKxVgTGX9D~FWgvEirT09f2M17LUVp1iygydtpuz3INuByc7NiQAWCKDL0KQ7oBw7puYVoMjbmbYL0tTmAQrStziSDeUpS0~xpro8Q_TJTYrTYjH21AwXA--.jpg
//media.inmobalia.com/imgV1/B8vEv5Xh_VThvnEqMx4G0ZxU_YC_pCgmETwWNQKyeMqLb9Afo_WSoi~kcK5mwaepLz96AHEmAzWJQblCNhundhnOIYTFLWoaYUwmD_G3kX8kuJoSrMB6i~2G~mGm~cPV5cdL0QBXcazE_~wE1Jb3b4rLxCzvBVfeDLn9PmpjyiFEFXXkf96xfit8PKxt8c~0d2h2TE1VRrz0SLGrX56twNwTEAcB3bdo~8sicPH3jfG4uMDb47iIY72eiCXI6BfuZgMn6m~k_m_WO15BYDc4EpCJI83XeDty6jngCXanlfyl2KJA1LlFg85vPmhYDOy8_OO5ag--.jpg
//media.inmobalia.com/imgV1/B8vEv5Xh_VThvnEqMx4G0ZxU_YC_pCgmETwWNQKyeMqLb9Afo_WSoi~kcK5mwaepLz96AHEmAzWJQblCNhundhnOIYTFLWoaYUwmD_G3mhV_ymNJyUXzbWgsrqzkbcMebyNrqG1Wz6PhxaDGvyDoeIDHO43qqm2EbvCJI~mqYimp0wDfAoqkchARQTZmiCYj0lh5MEv~iEu7Yw2mLgTiqMhP6m5T~pCA6Js0bLVp_pk3CIkEzR79RL6SQntyKrJSZ9TndW0vgYhveEcn9DC5zk5ra2JBVKSMofVLLbyDmq1xhYg6SsrPLHSqGEgSSR6H92IzRg--.jpg
//media.inmobalia.com/imgV1/B8vEv5Xh_VThvnEqMx4G0ZxU_YC_pCgmETwWNQKyeMqLb9Afo_WSoi~kcK5mwaepLz96AHEmAzWJQblCNhundhnOIYTFLWoaYUwmD_G3k7exeO8xpismC8K52dcpa76eVKJPMluvE1qWooMeHDSLqUa4MoQXL2fL4eaKvv9vnT8zGIdGI0pqXbN987dqr_Bk~bpDazBAmaDekcGqWAFYRat5WBj2_0bsPZboAWcoejyDSAQU1J0L0j9L1BQe~QwAGTGyZ3jfzATCR5MwU9Y3VXd4NfvHYAjoIMGPOGTxva4qoo7DEJ~e9SBhHZeL88yoM6EclA--.jpg
//media.inmobalia.com/imgV1/B8vEv5Xh_VThvnEqMx4G0ZxU_YC_pCgmETwWNQKyeMqLb9Afo_WSoi~kcK5mwaepLz96AHEmAzWJQblCNhundhnOIYTFLWoaYUwmD_G3m3QFzaUU6xmO9Dd_WdszRorOamlKyriAh7mH0LOhN1uhEkfzhDuHOK8BzW81xVETDZV00rjT6yqbaWhwdmV_GYYl88W5IN5FwXNfgbvCPiW5c8SHobWa01LSrt9vW9ssWaO3_SnMxN2pAYu4cBxDXF3k6synMc~kG_OwIdRQVaN1_snH2TQPCzijNtgBoDwsDBYxBTnWI61usKE8gqag5zPZ_a0K_g--.jpg
//media.inmobalia.com/imgV1/B8vEv5Xh_VThvnEqMx4G0ZxU_YC_pCgmETwWNQKyeMqLb9Afo_WSoi~kcK5mwaepLz96AHEmAzWJQblCNhundhnOIYTFLWoaYUwmD_G3kqex6tZ5Fov0ICiNdpK5rRiscHgo7Az7TSPFiXVflW785bsGZOaq5eHRi3pqveg73v~~GMmhgLDMcGkPCZDQOhANgUt7goNXuYpq3d05qA029La2LQT90kiwz1cSlL_Rgt37gfJwx8RjJunsNgZX6EakYQSpOIRtTt42uRd3YHqcIGOXuGK~6h0EDjhPXWeiidEguUnXuo2Kjm6AFDmW4F9IlkV1iQ--.jpg
//media.inmobalia.com/imgV1/B8vEv5Xh_VThvnEqMx4G0ZxU_YC_pCgmETwWNQKyeMqLb9Afo_WSoi~kcK5mwaepLz96AHEmAzWJQblCNhundhnOIYTFLWoaYUwmD_G3x0kI6IrTQbrve5fm~z1zSlUzdcNPtpwSFUegFWCvZASNE3VRZQ2hQ2Z7M3N~67OQ48xRUaFn9xKtVhQINQzyumSE7adY~jvn16q~razuaR9aVnYa1MSN0IUbYQ1oe7HlRCX_wFg3PVcVh0LhoVHpv7bfpJyhWYWPJCC~DFfjb0mfcr8NcKtB1nkWsJ_vHW5bTVrQQ4AiwGm7yk98MLi2PdSNU3fxsA--.jpg
//media.inmobalia.com/imgV1/B8vEv5Xh_VThvnEqMx4G0ZxU_YC_pCgmETwWNQKyeMqLb9Afo_WSoi~kcK5mwaepLz96AHEmAzWJQblCNhundhnOIYTFLWoaYUwmD_G3wfzrzw1dyaDgwE1pajtvasDUPdrOcW7ADwKC7XH1qfYbY4zo8_iEKUo1vpG7lXlIVPuyQFI_Mfa~Im57c78xIkUpc4Go4VHlCERwVK23yv~D6PjR4DZkZ8UvhD_RwwMUZnS_dKulqShJ~_LJxJjbalTtGw6cV2NWLeQqL3Jbv12SM~1RYm41xt8D2HtNbDGKPzWNGbLvYBoFXi1Q9TY4hkLzJP_DIA--.jpg
El Paraiso, Estepona
Villa
1.750.000 €
Villa with sea views in El Paraiso Medio, Estepona
Spacious property with sea views in El Paraiso Medio, just a short walk from El Pilar and Mustang shopping centre.
The property is located on a very quiet and cul-de-sac in Paraiso Medio. Its excellent location allows it to have beautiful views of Paraiso and the sea.
The house is built on a large plot of almost 2.500sqm and is distributed on 3 levels. On the main floor there is a guest toilet, two bedrooms sharing a bathroom, kitchen with access to a terrace for breakfast and living room from which we access a large covered terrace that is currently used as a second living room and also an open terrace overlooking the gardens and pool of the house.
On the top floor of the house, a large distributor gives way to two large en-suite bedrooms and the master suite with dressing room and exit to a large terrace with beautiful panoramic sea views.
On the lower level of the house, on the garden floor and with separate entrance there is a guest apartment.
Outside, the property enjoys a nice swimming pool with barbecue area and spacious and well kept gardens.
A great house, with lots of privacy, views and in a magnificent location
REFERENCE

208-01454P

bedrooms

6

bathrooms

6
built

572m²

plot

2.500m²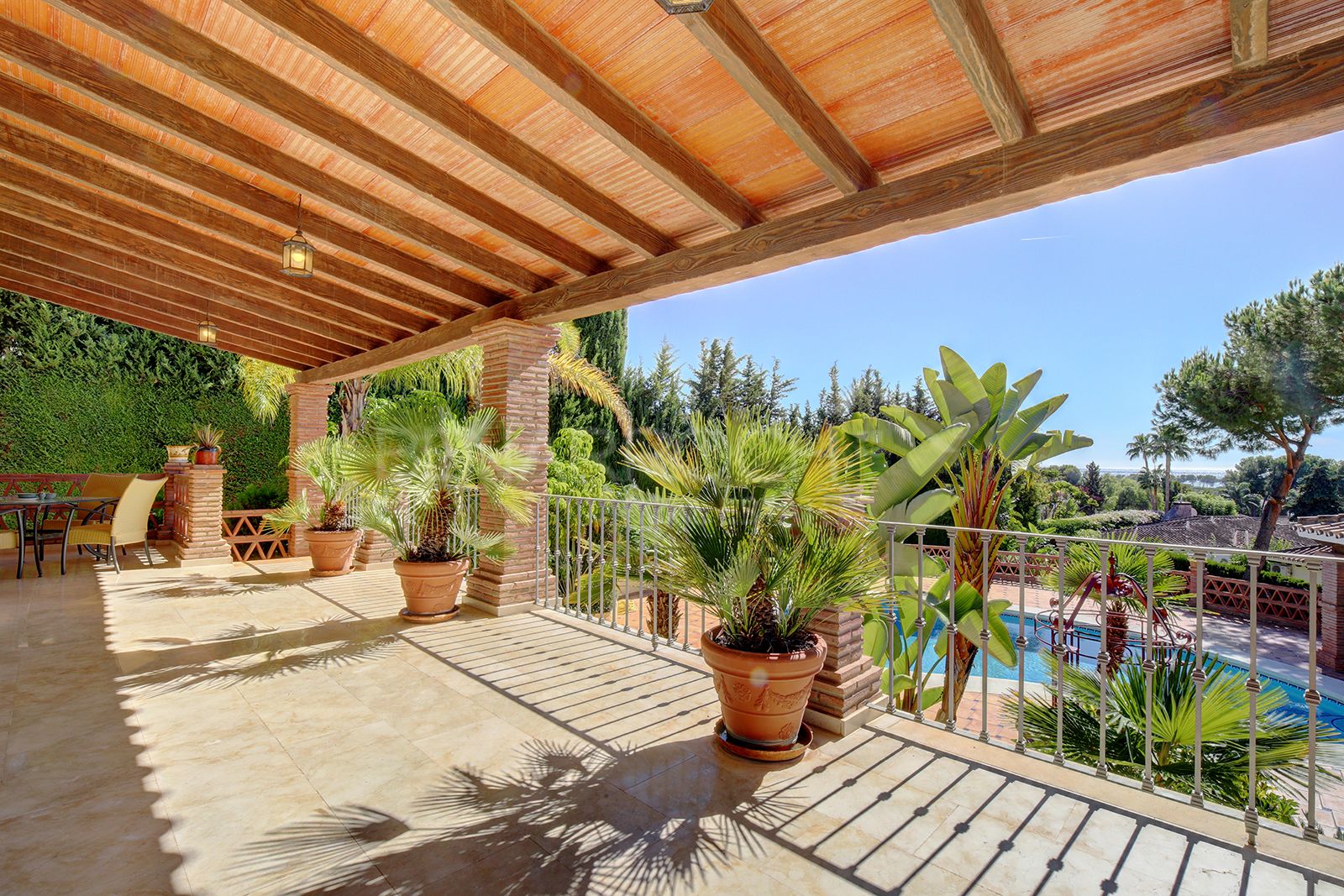 Video of Estepona Area
similar properties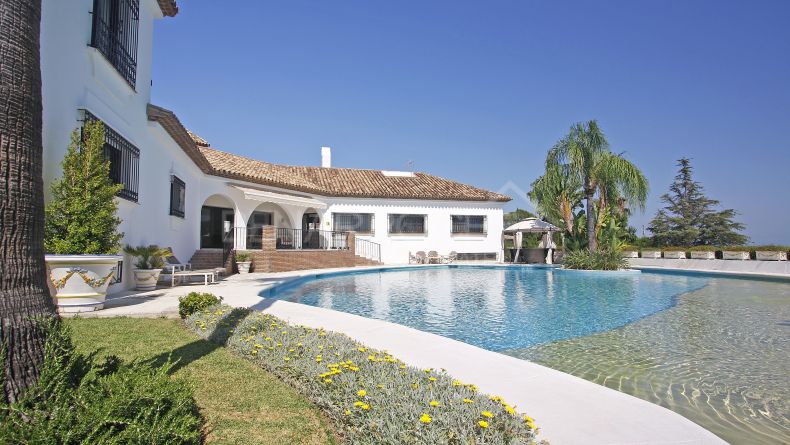 SOLD
Spacious andalusian cortijo-style villa with stunning views over Gibraltar and the Mediterranean. Located in a quiet private ...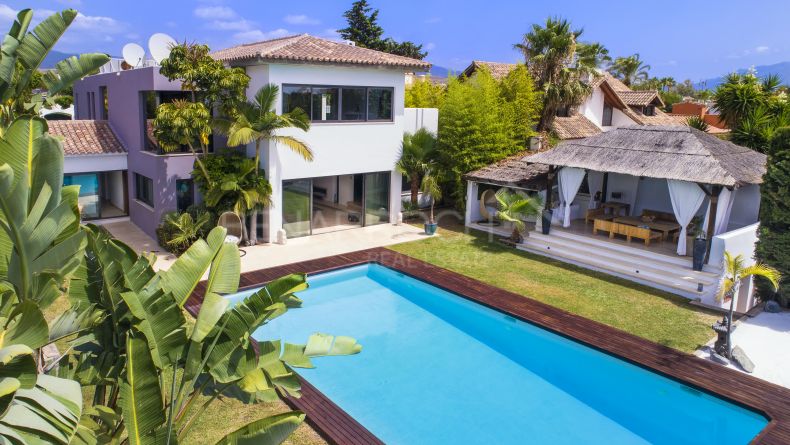 SOLD
Villa located on the New Golden Mile of Estepona, in Villacana, and a few steps from the beach. A very quiet location with all ...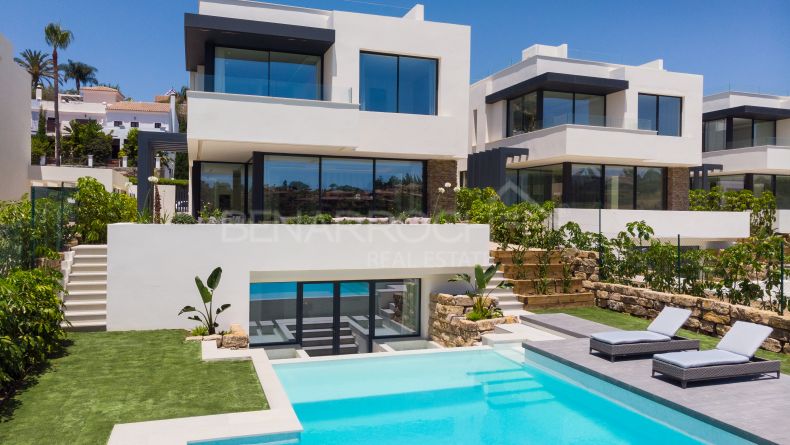 1.325.000 €
Villa belonging to the development Belfry located in El Campanario Golf. The urbanization is located a short distance from ...