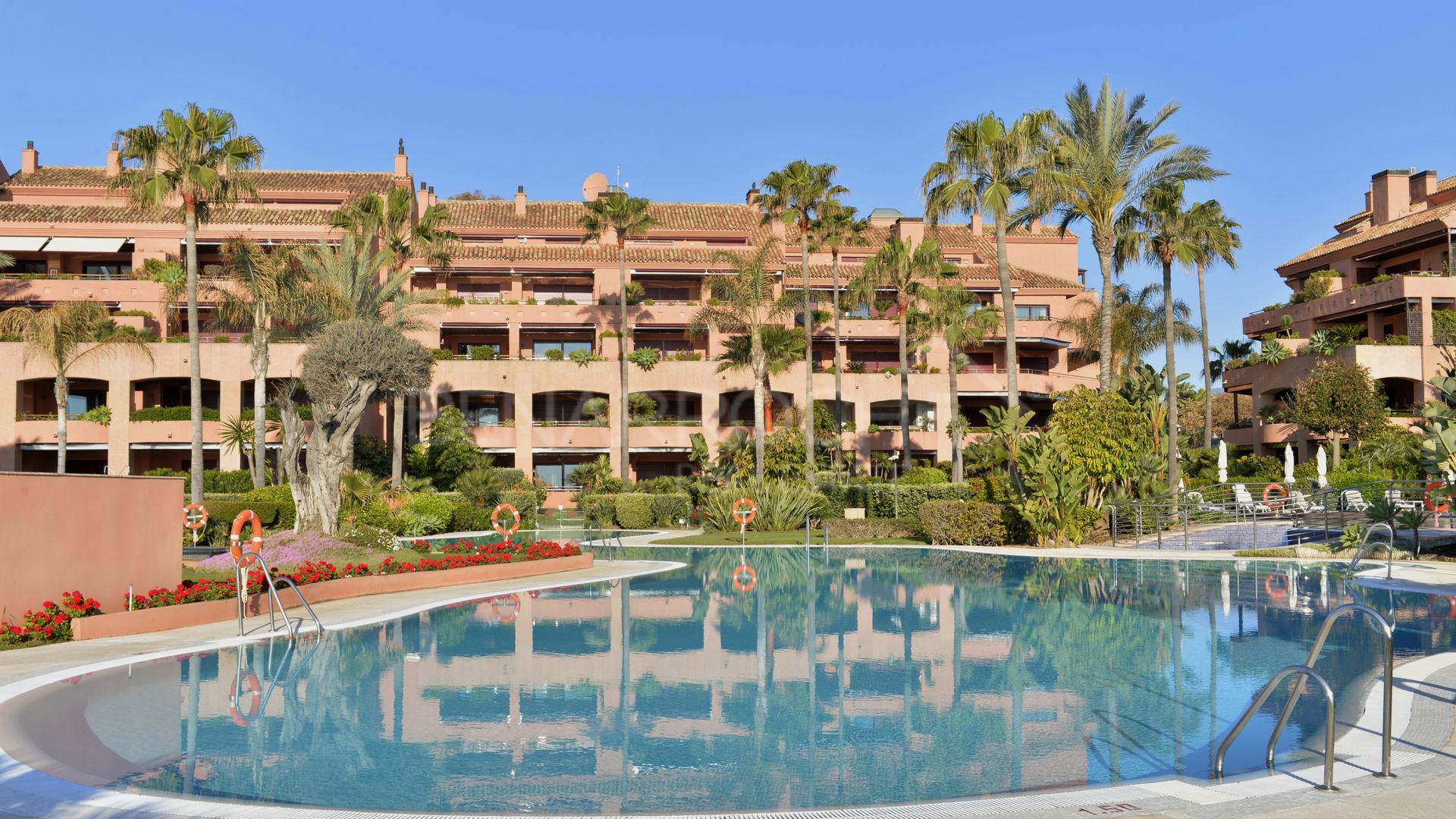 //media.inmobalia.com/imgV1/B8vEv5Xh_VThvnEqMx4G0ZxU_YC_pCgmETwWNQKyeMqLb9Afo_WSoi~kcK5mwaepLz96AHEmAzWJQblCNhundhnOIYTFLWoaYUszyp4QGdpqTQLVvxdq_w0GPPtq92NIFevRj09KyUG8XIggThjO63c77e3hhGyvvfFO~59~T3T9Uu6bolhHD4DVgK41HstaDGImenBhl6a9jCR4TtAVtkibcl_E2MtGuX001lkN9Vsb5f3PUHQ8CGvO60rN6QjnFr_YwokOFpoczYNYu7A6Djxg_rDzuxj46G83JnY7oRRiENbcaktzCQB85Z1pVf2sQntQkg--.jpg
//media.inmobalia.com/imgV1/B8vEv5Xh_VThvnEqMx4G0ZxU_YC_pCgmETwWNQKyeMqLb9Afo_WSoi~kcK5mwaepLz96AHEmAzWJQblCNhundhnOIYTFLWoaYUszyp4QHON~dRXxpwpEiINvKuJ7tTzNZ_aTO8FBwbrPiJvXw3j3S1BgAOGmPwRvtEdSwkJaoeOhL2ORy1nlAnj8c3nuMQQBV_EH86_ao6CriiFYDzXG91XsgTmfthuaoqonji9lKILwYRx~ZTiVQ_pjsgJ4abKFJWEEUmngnCl0fVyAAS4lliYtwEORx~9RCw9c13ugRzKqK_zv3vd8W8igbmsjSoatScYDXg--.jpg
//media.inmobalia.com/imgV1/B8vEv5Xh_VThvnEqMx4G0ZxU_YC_pCgmETwWNQKyeMqLb9Afo_WSoi~kcK5mwaepLz96AHEmAzWJQblCNhundhnOIYTFLWoaYUszyp4QHOQP5uVR6e~3yXABdAqT1iqI6oOW~b_R3bFuNnI440VZqf6LGxMyUVDq0lF_bmmATJnrB4SIyRBUxmuOVZIuZLnKxbNmkrDeQkVW0ERCEvTfA5g9X7okUEtEUwyT5A2CBL2YYNsaVM9hDrghnbgcQcoAQTUvjnfyaazJRrcYb2yzdBhs59Z3f21wBtG53kmy36j9TvBgzGtLzwC~3zifs8vcTpLrfg--.jpg
//media.inmobalia.com/imgV1/B8vEv5Xh_VThvnEqMx4G0ZxU_YC_pCgmETwWNQKyeMqLb9Afo_WSoi~kcK5mwaepLz96AHEmAzWJQblCNhundhnOIYTFLWoaYUszyp4QSrCbBC5TtyYY_FPQLWzeUHksJoHMzEVsVl~Xco7TISbU3vaGdNxXqh8nGsjuFy~kbpedOwSr2KSWOWQNhAPJzxoqVZ7cNbJQIoXzvrPZq2ZX2lXQTq6N514m2t2D5U0i2R~9pKqBUnXZInwbbLkiKXXYXcRi33qohD3p~3ldnDosLexLQgom5dsl8bfJaUr~GPWGB9ZleorCIAt5Jh_VZRbAgqYxIg--.jpg
//media.inmobalia.com/imgV1/B8vEv5Xh_VThvnEqMx4G0ZxU_YC_pCgmETwWNQKyeMqLb9Afo_WSoi~kcK5mwaepLz96AHEmAzWJQblCNhundhnOIYTFLWoaYUszyp4QGq1VrZ2TCAV5UXjSX8you5UNzOxeGAkoWki2dCrf_B_kJAcEpectjfJj1h0fjrRS8wg7DrOOWk3as2O~8JE_pgPM1jkS_EjsSc3~bvgIhzjaQSy37ZFyXgE5qAEc8IhiP44D85Jg9ZrS0oJCOEhRZngS8fEh5yOJhaNTRQIib1gp~4R5e3opah_t3S5q5~1tFl2iDfiPUdZh650pg~0VF04jIiwRmQ--.jpg
//media.inmobalia.com/imgV1/B8vEv5Xh_VThvnEqMx4G0ZxU_YC_pCgmETwWNQKyeMqLb9Afo_WSoi~kcK5mwaepLz96AHEmAzWJQblCNhundhnOIYTFLWoaYUszyp4QSuibbZDoM46uhFQBRXJsY_2pPM3KZuKhn7R7OZLuxsTrUzDlBzscsEazIPKtDORK2~2EZG9d6qO6KQq3D3BV7Mh8dUnsWvoJPOTP2lExDGV_mPVqqMEfofkXujsrcE5XrcwW1xr10aYTQWTL_GQ4m2pS9naGdsF3DLGwH0ws~VMfTLSGbYBACs35AYQ7MN9mgAr~qT2fnDMVMepskIJnDyetpUKLFg--.jpg
//media.inmobalia.com/imgV1/B8vEv5Xh_VThvnEqMx4G0ZxU_YC_pCgmETwWNQKyeMqLb9Afo_WSoi~kcK5mwaepLz96AHEmAzWJQblCNhundhnOIYTFLWoaYUszyp4QG5qGHI1uP1zHi_YB1_vE1GgRMT720awHg011IDlXgA_ZfdgLinFIIqjxxieDBiRVmHea9Lo8RdEZ38oG0APtGwHgzdH5wQdnFxKpzfWMOc2nGW1a7ZXZxPQTatN_vd~CzzxhyTV3HM6cP1vt6TvXW6~12Ho9iCoHBvRnDrdoWvGay2mbG9b9HccGs8G1piCUFFj6BBlC7bTsuRfXyd0hhAt20e_t7A--.jpg
//media.inmobalia.com/imgV1/B8vEv5Xh_VThvnEqMx4G0ZxU_YC_pCgmETwWNQKyeMqLb9Afo_WSoi~kcK5mwaepLz96AHEmAzWJQblCNhundhnOIYTFLWoaYUszyp4QQfPo11~e0B~R~h9lF~Nad4wJR1sqWLEz929F4KOP8lWidODP2wkcai~fweAN_uTz3CUA0oMJFsZvL2qJ9A8QUQqnhkGXpuZMA2V_DeAFVllshAvneovHA4JZsAnLnA2lspOChfD1lgI9cvGyO21s2SktmoH~DUJits2keZtDV4Q953VF973KlBE2jbwLYigzkpropX8SNezXBjfJcYZ9JSbhe6dYvQ--.jpg
//media.inmobalia.com/imgV1/B8vEv5Xh_VThvnEqMx4G0ZxU_YC_pCgmETwWNQKyeMqLb9Afo_WSoi~kcK5mwaepLz96AHEmAzWJQblCNhundhnOIYTFLWoaYUszyp4QHi4jtwTOOV0cJUlXQ0y9FYN_YQQgv3edCbVrmIsyrQJ3qMUkxRKIZytE7RtzfWo5gonLiNbD~AOvmK6CTdK2VaccDxXXsZ2NRlwuaBITsax95dn7f7VNMQL~GNewqZlgfk_X0PGFKJyU3sxarR70zjBcCD901Ci7dPovZ3~dzhaO60LqcwkuweH2Laux0I8G4ny7VnuU7VahzOwHLF1Pe6Gih52X4w--.jpg
//media.inmobalia.com/imgV1/B8vEv5Xh_VThvnEqMx4G0ZxU_YC_pCgmETwWNQKyeMqLb9Afo_WSoi~kcK5mwaepLz96AHEmAzWJQblCNhundhnOIYTFLWoaYUszyp4QHicgybCu8m61aROo79H1UT2kKS_GwpAzeGZuXpwFWkkZm99cAPXHpMnZSNUz0DCek2A6UyS0IHm~BoZeU_gtiSRFpXinLmcRjV36hqW3ImDvMmWh5liB3ZmVurOQ_73KDPGESrpqEw~ynNe11xJ~QN_snyDo63XwzflCX4SsLVL7aWZXV4ytrv4wEZypp9TYIg1iPCXKUwFcIzUgjsrOBD6nCgi2~Q--.jpg
//media.inmobalia.com/imgV1/B8vEv5Xh_VThvnEqMx4G0ZxU_YC_pCgmETwWNQKyeMqLb9Afo_WSoi~kcK5mwaepLz96AHEmAzWJQblCNhundhnOIYTFLWoaYUszyp4QHL6QN9abvS8oOdoAdZMtNkb3llrshYqonIAQKBu8dViOv0GVGgPhpKWaA7pBEA2Y~7WGeKB_Xsyuj1k~C2p1fSfo_WSr6HdKysitvB740ct0bLb2f_tqwot72E7PIvbO4EZY9zi_RFaF0DmBCHGww04pMm3QQJMafyTq1HmYtID5nbhxQwCqtQ52QBVfb8~Iuw_cPpAPo6m_tmZLyWezAyRkI1t~zA--.jpg
//media.inmobalia.com/imgV1/B8vEv5Xh_VThvnEqMx4G0ZxU_YC_pCgmETwWNQKyeMqLb9Afo_WSoi~kcK5mwaepLz96AHEmAzWJQblCNhundhnOIYTFLWoaYUszyp4QQfXmu4Ubff_kaPl6nZYUA0XSGSetNX45mJkqMdEewZpJV5yAnI5sagM4u~XFw8cXsuoVoj3sfJyrj0NDGL6LTIbGgw5YGfetKRayOsD02ALUuy4Df3CAntdlkihGRHyKgyShRD~vjqJZFuFPdWhzd61J0pBljwmuzw8Y6I37m3qXgXeuFNvY0CdCR5nwTqalcd1hJ8RSk21L1tSYfdbGHTAuDCU43w--.jpg
//media.inmobalia.com/imgV1/B8vEv5Xh_VThvnEqMx4G0ZxU_YC_pCgmETwWNQKyeMqLb9Afo_WSoi~kcK5mwaepLz96AHEmAzWJQblCNhundhnOIYTFLWoaYUszyp4QTVUbuO590CuQ70oskwxUPd0ZyFsBs9RRdJqndrE0X6a4Qs_m9VNqq4n~z_rPfLak_wTkfOYJWyRI01yZjO7N30M2SGBPAVj3AZeepg0zf~HhLE4h5qP4W5o~~bdJ8c5KFWjXXhiJmfOa0DAfNioWknTSWFbHS5dfMuj~BMnpCbgeUm~RsBXEl5nscXQfKxwIbZrP9c5meTuNa7VuN1gR56y3iWs5EA--.jpg
//media.inmobalia.com/imgV1/B8vEv5Xh_VThvnEqMx4G0ZxU_YC_pCgmETwWNQKyeMqLb9Afo_WSoi~kcK5mwaepLz96AHEmAzWJQblCNhundhnOIYTFLWoaYUszyp4QT~ZZBjJQ9BW_~eTE13vuP5_1CxwzJkHrJroWv6vIybOmCNELP30JImddRdIczq9Lvq5wWC1Bxy4_LN7iY1fW5T8_7hl0EyrVh79ifMrrd2XH4MMOT0h77pLqqHcwGV5MMaK0BMu_SMAnhGpeuM1d0nUoiyvM9mi1gYd0h2Fch4GjKL2cfSthjhvHwyMZ2Fq6c7LRtvZJrdd5n3zsR4sMUFEuXeQhqA--.jpg
//media.inmobalia.com/imgV1/B8vEv5Xh_VThvnEqMx4G0ZxU_YC_pCgmETwWNQKyeMqLb9Afo_WSoi~kcK5mwaepLz96AHEmAzWJQblCNhundhnOIYTFLWoaYUszyp4QSHdwjmOpA1zL3YCjLTQ0Wwc6pjBA~p564wsNCR2g1XHSYDkQFf8IRyc8_u_d76HFsvIuumbvmWCV9~chkGAoK1YgsLjaNFHexjzLrYsPg7Dt~_8hUXMWH3gGEr2CzNeBmBKR5wrxsZE3I77atYpLTy_Q1Hi7aeR4ZoKafUWYvYb0vdTTWqdKb~xBKydM9P76c1lGdfJyE50_xg6MtuZGA7DzJhKpPw--.jpg
//media.inmobalia.com/imgV1/B8vEv5Xh_VThvnEqMx4G0ZxU_YC_pCgmETwWNQKyeMqLb9Afo_WSoi~kcK5mwaepLz96AHEmAzWJQblCNhundhnOIYTFLWoaYUszyp4QTg_GwhH0IC7saHYZDoex5oAiMZ7PTm3SQPJ02JkajajAVkfT94Wz9WZ2mgsGbJ3VhtNVhAyfzA4aA35tjyaK~CIAAB6UrXVGosrUQ~6Rmeuy4xia6aZtfVe14v5ZRkqMxmT4gnDBkUj1M1lWYB411IgXdBl9UMVwxmBga2w56e_CGsmxvtyCJCIlhrYZ~SXxRaGrabP8FCuRObaI2UYKmspgigan0w--.jpg
//media.inmobalia.com/imgV1/B8vEv5Xh_VThvnEqMx4G0ZxU_YC_pCgmETwWNQKyeMqLb9Afo_WSoi~kcK5mwaepLz96AHEmAzWJQblCNhundhnOIYTFLWoaYUszyp4QSZ1D5Hy~f9o0AZOwH5WT09uED313q~PWCBRN52us~AjJdwYSRTsS_hhRSzzKygl48tED4D2QhmAIPtwBEJbAUW440SHpB8I~GRx8Py8fyJbEsgT1utzFfradAA1Da9_Rp2KQugkPRHck0MenHh_P_9Iks~69g5Fp9z~X1i1GxhvakI6Piy_0cyxrK760WNEg5g_dwYgzh74LQY7uMx8hVnxyFDbCpQ--.jpg
//media.inmobalia.com/imgV1/B8vEv5Xh_VThvnEqMx4G0ZxU_YC_pCgmETwWNQKyeMqLb9Afo_WSoi~kcK5mwaepLz96AHEmAzWJQblCNhundhnOIYTFLWoaYUszyp4QGdO_eLRLZbfvi3l~1evTbE8h4CE1w78eSUSBKTKjYB~67jpe1swDr1D7Adl2dQQAjmwF3XgDxdOmdR4RKNiHu4yGCGi3dVwYVzRQSwXz3h7I9N6h2SdBgkaLJkpKi6mxYrgS9H5~Cm3_A_lRA8_pm8nVg_jcwthw~_FgL16Z4sDI_wzE4cZyImIzvgwxkNT7DS7RRpg89zRI7Ag7U0F5S6ysyKbQqA--.jpg
//media.inmobalia.com/imgV1/B8vEv5Xh_VThvnEqMx4G0ZxU_YC_pCgmETwWNQKyeMqLb9Afo_WSoi~kcK5mwaepLz96AHEmAzWJQblCNhundhnOIYTFLWoaYUszyp4QTF3juBxz5qdGSIsG18PGnmtWahe7at5yNLdyzU4Ix5YKT7WTGUXo6mfyfqhYbdCuzafAt91NzkRAqdR3QrUrsEOklFA5KbsR9PT8yBXpj34olai6opZfXKT_gU~m9HRbrRqPYdv9g6qSOIgtz6Mj05p4HuhAW_M1rQOrvlj6PIIJWQAfxsJTW32ckU8sWNyCkG4gwhDucwP_iBoLa98aTfeAfwdYyg--.jpg
//media.inmobalia.com/imgV1/B8vEv5Xh_VThvnEqMx4G0ZxU_YC_pCgmETwWNQKyeMqLb9Afo_WSoi~kcK5mwaepLz96AHEmAzWJQblCNhundhnOIYTFLWoaYUszyp4QQaJA4~USEPh1RWTu7KEmGbHWCShEv2zUGaJH59Ko0F4yDV8YtQcI9J1baQ9yW8Xv1691K4zmlLZ8N4gUT1oXXZqCmU0Er67X63WrbDR~HJ6NjgFsjb6_ubdlc_IcK6fmxIZ1kcAhbgyGd7_B7LcfMUsL795pmGZYU4aCqv_MVKipu4XVuJ9ek00bzkUaltlPK61c678khjPNUqDkjEMvfELwaSqZbQ--.jpg
//media.inmobalia.com/imgV1/B8vEv5Xh_VThvnEqMx4G0ZxU_YC_pCgmETwWNQKyeMqLb9Afo_WSoi~kcK5mwaepLz96AHEmAzWJQblCNhundhnOIYTFLWoaYUszyp4QSCa9yId3MczxWGxnmVa4yyNba8NHvrLnytcef43n324GweBSxG~JfxHCIZJc2FPfsTdxSOb6kg0vD1QV_lQnWGoYQXJTs~yJTIjkWspNDK41EUuVMARv487d55fH4pRMhCOFT~99zjQjkLHKL1C~bhrf74rYqck6j2_9s4bNYkVwMd8lDwS0nCMoH3QjDDSfIbYi3RzFAN4hyh2yqrbmEpB1jh_PaQ--.jpg
//media.inmobalia.com/imgV1/B8vEv5Xh_VThvnEqMx4G0ZxU_YC_pCgmETwWNQKyeMqLb9Afo_WSoi~kcK5mwaepLz96AHEmAzWJQblCNhundhnOIYTFLWoaYUszyp4QQfkVavco_vUAoVXX5AZhtFVHc6uF92HGKSXT15oPcP9nsU2gymI04ZDEhBqsoGjHRm3n5zKkNQ9Ic2cKbPG_T68vFx111ljD_sEi4OmTt~7t9jnu_JoBgscFiaHTCPcqnjsig9WLbXZcUpKmLKm2NAZLyvz4YdM591xlDMlUBSPx2JLUvpyp5m2Ckx4aAnsqt6x8Ee5V4TyrURvkUbd0XAgYffwwoA--.jpg
Malibu, Marbella - Puerto Banus
Apartment
1.790.000 €
Frontline beach apartment in Malibu Beach, Puerto Banus
Luxury frontline beach apartment in Puerto Banus, urbanization Malibu Beach, located a few minutes walk from the port and all services available.
The Malibu Beach complex is an exclusive closed residential complex with 24-hour security, equipped with a saltwater swimming pool, heated swimming pool, spa with natural light, gym, sauna, Turkish bath, jacuzzi, direct access to the promenade and very well-tended Mediterranean gardens.
The apartment consists of two en-suite bedrooms, spacious living room with fireplace and access to terrace, dining room, fully equipped kitchen with breakfast area and guest toilet.
The house enjoys spectacular views of the sea and Puerto Banus and has air conditioning cold – heat, underfloor heating, alarm, domotic system, garage for two cars and storage room.
REFERENCE

208-01380P

bedrooms

2

bathrooms

2
built

177m²
Video of Marbella - Puerto Banus Area
similar properties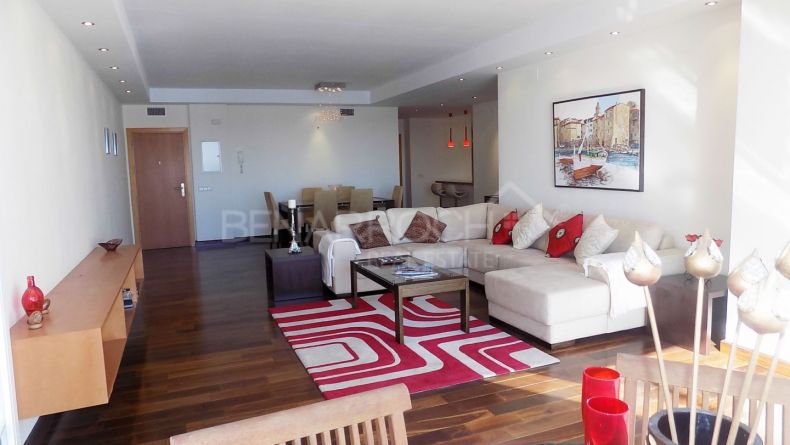 935.000 €

reduced from 995.000 €
You'll have the "Coup de Coeur" in this spacious apartment located front line Puerto Banus. Completely refurbished and ...