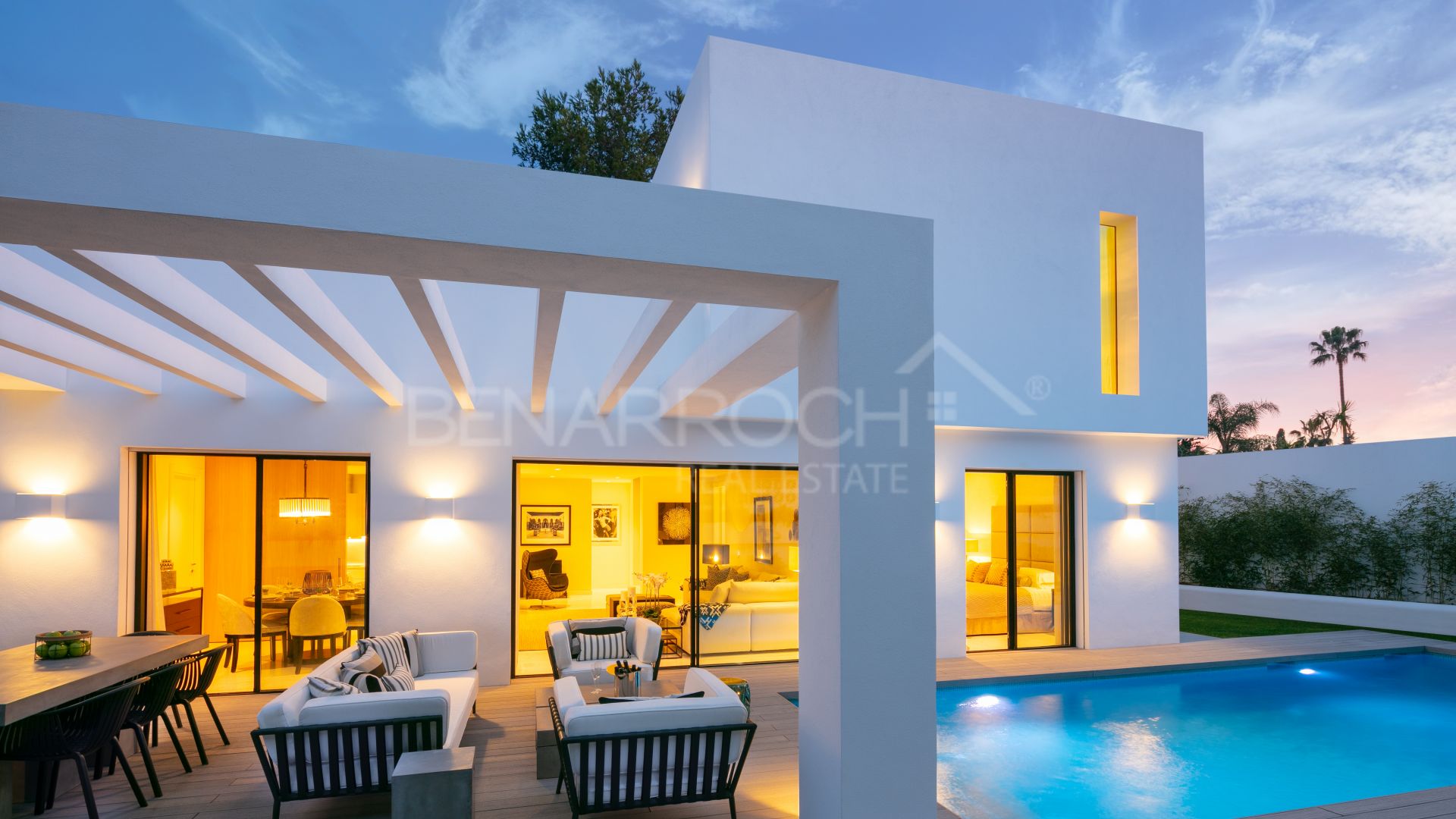 //media.inmobalia.com/imgV1/B8vEv5Xh_VThvnEqMx4G0ZxU_YC_pCgmETwWNQKyeMqLb9Afo_WSoi~kcK5mwaepLz96AHEmAzWJQblCNhundhnOIYTFLWoaYUs4j4kRV3gvJoojCGhv6Hr9xPBNTaeX08FT4zBjtOfs1KsNnImLKbruD6sMYyfGesAN_frrjzJnvZkvYD9HApsXKaRzAHcSVLR~a4vnzadrrmXaobtDSu6YzOPa1Xn1~QVudadTqXcgAbxxYzBqDIijM1llOWkuj2lzHcKPdmGk3Gvh8INiR2ZcRRnlK~4HXU2k9WTjMsrx135UjHcG7iavhvokoNk_316S0w--.jpg
//media.inmobalia.com/imgV1/B8vEv5Xh_VThvnEqMx4G0ZxU_YC_pCgmETwWNQKyeMqLb9Afo_WSoi~kcK5mwaepLz96AHEmAzWJQblCNhundhnOIYTFLWoaYUs4j4kRDSdWUACblE6lgJpFIjsQDAxw1yWKDtKnIT42lcjU7zjqSvkBCd4OgjxFpeMKRsShqsfCcEOaubuvqsM2jyQB8v9blzDWkmr3f57fcRNmLCYmsl7ezIVI_DCWywt8ec002EWl29JOhyBWs9jWmDEYlBVsu2VxWQBMFmcmBiNEQ9SYYygZeXleFuKEQKuZeltwMHeMB90xv21tM6s9ZsyTlZM~bQ1KoQ--.jpg
//media.inmobalia.com/imgV1/B8vEv5Xh_VThvnEqMx4G0ZxU_YC_pCgmETwWNQKyeMqLb9Afo_WSoi~kcK5mwaepLz96AHEmAzWJQblCNhundhnOIYTFLWoaYUs4j4kRXVbinPt7epMxkZ9jQV5Ownbzv_cJygKQIRPXn1774yoqGJ~mvYyhvv~zbIZCCapY~u7L0fdOG9ox3Y2Mbdfe0tB0lXL4uzpP7IfX9FeD5DkG3en~A0HHYJXtahRy9sqZMkiWUrEOd_iN_8w31S~v6ungl3skbXTcnxTjeaHboaefndA1OgpM3~MYBMHDKEzLnVyQsODMFeB46qK_K3~Msmlt~mcyYg--.jpg
//media.inmobalia.com/imgV1/B8vEv5Xh_VThvnEqMx4G0ZxU_YC_pCgmETwWNQKyeMqLb9Afo_WSoi~kcK5mwaepLz96AHEmAzWJQblCNhundhnOIYTFLWoaYUs4j4kRC~Uo9tqB6rCN2pUCHwB7NLGmckUmXxdbWG5gs61PdbebrKChI~7FotoSS_Vo2DPbsocg5Qf5JbDOo7CBTN58iWe2e0zPT9bZBVlib~mY7yArByBirjQADlzMeuoMwEE13lCLBHVwooq8bdHGiTmvqtWZqt8ibCFJDnB7hbhJqK_QZu3hhbepKlUkMsKG74o49XFwMBvxX78gBgbMf8RMo2zj_W4gaQ--.jpg
//media.inmobalia.com/imgV1/B8vEv5Xh_VThvnEqMx4G0ZxU_YC_pCgmETwWNQKyeMqLb9Afo_WSoi~kcK5mwaepLz96AHEmAzWJQblCNhundhnOIYTFLWoaYUs4j4kRWHyh0z8Ql_q6LehqecBiMj1D1YlgoVkBXOs6kFsaw7hulvUGbe_IG0JnYu1wjytPyUAth6xSIfRkC06xDfypUlB8iLOYw8WwBJcdjBoFKVtacFDRYKgRZF5dbYkZbKTsIBCbEnQvm8utyNOlJS0ErqjnOpjJO6Xhf3fA4_vQCN4embLVIuH6F76jcjsfjasNieNSVAO_Y0Kp6XClF9zb5hZPdPeykw--.jpg
//media.inmobalia.com/imgV1/B8vEv5Xh_VThvnEqMx4G0ZxU_YC_pCgmETwWNQKyeMqLb9Afo_WSoi~kcK5mwaepLz96AHEmAzWJQblCNhundhnOIYTFLWoaYUs4j4kRCaG~KQowCJtKzt~ITkeTGmwBAfY7D_Cu~yG00lExGLW0xNo_LVvlvp4I5U0chdW0vQa_BPPUZyt56iZxxXtW_deAM_XakjwlOSfafVYolWg38h8X3M8F6vA6nwB64i_UaTIy2dWKA1A5FRqd3xzKY~k0cZg~B6Xt_LBuaXcGWxgG3jpFO3WHZh4ZXlwjo_ELlYQt2FH_nU3Gk5bjJgNt62ohPVRFNQ--.jpg
//media.inmobalia.com/imgV1/B8vEv5Xh_VThvnEqMx4G0ZxU_YC_pCgmETwWNQKyeMqLb9Afo_WSoi~kcK5mwaepLz96AHEmAzWJQblCNhundhnOIYTFLWoaYUs4j4kRVyr9SzmLlZ3rlf1eWW_JA5VbpbLYwwsq~aBHsWch~THbAONU8k~sKDCwmyQBuXjg01wBGYgNqEcqQbOdhoZc1HQUSYXOvXfhKQcUtdXUEqGlI_5GI~doS9GZ~lEN5iBQO8_F5wFyP4I8RSxG0QHzF2RgdK3vQCvmXx3w83iZPktpgaJPMEkthRUGgavWduk1~pT3I5cbP25lB4GmGs7WLpAu1GRRPg--.jpg
//media.inmobalia.com/imgV1/B8vEv5Xh_VThvnEqMx4G0ZxU_YC_pCgmETwWNQKyeMqLb9Afo_WSoi~kcK5mwaepLz96AHEmAzWJQblCNhundhnOIYTFLWoaYUs4j4kRXGk1T9ToOPO6SAFSuNQBxFke5Gj9LS94px2aiwJnDG_LC4z1L4J1AN9Vl4mtSnCNZakKLdGdwwNpOMm_e4kfxgKf4JDJoLKUAf6wLoOu2S8fS0ndW6tDlbg4RFqzOtlPtrC~mTZBnZUquI6H6E11M_V1JyeKXjPdTbHipV5L0qAO3yKbDQH1aatTpn2SyM5oTOsWf170_ifXVVrOMDgFoTNsWn6VvA--.jpg
//media.inmobalia.com/imgV1/B8vEv5Xh_VThvnEqMx4G0ZxU_YC_pCgmETwWNQKyeMqLb9Afo_WSoi~kcK5mwaepLz96AHEmAzWJQblCNhundhnOIYTFLWoaYUs4j4kRXvSKf~OPqaB6Q8BlXq9ubo64yR9xVl4oz6BWJJYNs4EumA1YzMlewatmMG6tD7PjIYJDgvbEjFNH2c7fNkHN4l7aa4W8eAVh4oaksDQklsdq6VsGPXpYyhuT18~cJwIEvzLLBz1Is1XlEW56nNx5OFpUjDXeQsjXEAnwHl5McxovaoVAWXyVHKrtTX2UogP3QH9~DScmQ06nZ29HD346yDbJPtMVNA--.jpg
//media.inmobalia.com/imgV1/B8vEv5Xh_VThvnEqMx4G0ZxU_YC_pCgmETwWNQKyeMqLb9Afo_WSoi~kcK5mwaepLz96AHEmAzWJQblCNhundhnOIYTFLWoaYUs4j4kRWkiPTz2DZcBWtntG29Lw8i~qMNP_jufo2Td2aC4DFyyzFqp2VW6EWLJ2B0erj5vRHQSI_n2KPpIT7y_N_cquPvoqMSJBXTPYCEQIH5CdEjTirNmyRNVWrwCwmTbZNWwP5ue7J_qoK1R4iQRMCdNQ2YgIPQQ56Qyxb3_rtM3yWKHHcUG4bG7YHQhpKWKY~B7KRI76LxPnxLLXcfBW1PkWg5g28JagYw--.jpg
//media.inmobalia.com/imgV1/B8vEv5Xh_VThvnEqMx4G0ZxU_YC_pCgmETwWNQKyeMqLb9Afo_WSoi~kcK5mwaepLz96AHEmAzWJQblCNhundhnOIYTFLWoaYUs4j4kRWfcediSS~E8_zdgCyYHbdKvgLppQh7UfQBh9CjdW~2xp0deSSUDoTXyyD5pDVH5jk0hMS9Ofy6Dm8BaC6dSFS8VVroEcrHcfrlzAnBwPHUSbsCcm7tKfqhjgfFeZNf_dQL92yYuAYqx4PKJNgr3HIQMXlTFNoZ~HY02QohVa5KS3ZwF~olPtDxiTK7iVd2VZqTfeYwJqvsMVO7HRjzpeyESZJ8hc9g--.jpg
//media.inmobalia.com/imgV1/B8vEv5Xh_VThvnEqMx4G0ZxU_YC_pCgmETwWNQKyeMqLb9Afo_WSoi~kcK5mwaepLz96AHEmAzWJQblCNhundhnOIYTFLWoaYUs4j4kRXvdCzv4whfob78kPDA43MjOcGeFOHPcV2OVP8DbNzXxfyNnl01wmWz5ESllhN2SIsdfRU0w_e680MpKW_AIlSTKppeHglBkVgD~cTq18eL287IR_2rPEnNrfSq4~6G7~nAzm2HyYyL65n7Bq~iB5XtkuoEEsh2swtcYcR~DNK6zSvr~PzqjrR5Jv2u53Mo9~KlnhkhSRRONX8GLklN2FO1T6n1ctnQ--.jpg
//media.inmobalia.com/imgV1/B8vEv5Xh_VThvnEqMx4G0ZxU_YC_pCgmETwWNQKyeMqLb9Afo_WSoi~kcK5mwaepLz96AHEmAzWJQblCNhundhnOIYTFLWoaYUs4j4kRWfJ1ZD7N_9uPNdzdQeVnxoH78HW30aq0uZio2SocUR~KA0CdSGkyJMc9HecMCogWUByAtcW2iQoexfckJS__M9vRH5N3C7nmX00acJg5wYzJV2Vu5TAHHlv9GosnRDUQq3vYDdlFmRg3x1t28ubucI57k8BFpVKH8bps3pXhFWJKLGsD9XsOjLbOdPVt6rDfiLLEcVrrl1_b5lk1mhKyi8HHqymn7g--.jpg
//media.inmobalia.com/imgV1/B8vEv5Xh_VThvnEqMx4G0ZxU_YC_pCgmETwWNQKyeMqLb9Afo_WSoi~kcK5mwaepLz96AHEmAzWJQblCNhundhnOIYTFLWoaYUs4j4kRCaCQpOsdx9t1kz4hhqBTPzIxUzDs2Jy3V8u0aFFbJ89_x4BMXOpExzLcyCjxJcX6dd4QlJyR_CSlQwSvwNl9KUG0UAgrgaPacxRmI_C9vGiTfWMl40YZAxlfzr6BG39mwa8~cIkh2hasFDpJOEMIyUbFk4UbsWJu4nOZshj~8ayM9VphSMnWvJ15URYoAXmm51Odpi1cBc_b4YJFuO2Utxfn8krz1g--.jpg
//media.inmobalia.com/imgV1/B8vEv5Xh_VThvnEqMx4G0ZxU_YC_pCgmETwWNQKyeMqLb9Afo_WSoi~kcK5mwaepLz96AHEmAzWJQblCNhundhnOIYTFLWoaYUs4j4kRC~fJA8K3MWWGy~Np4P9w8N5FAILEIzcmL_zvIKAL1uitw8w9ItMzRRFNddhq2QSUM~i4ZgXWMlbEvQwv0TIZIX9M95rlS8RqJFOzqyMHVXEe~uEBzOsvAU5jw26nNp3WahGfe4Qky~XmJiX8Q93F17vdz2COhcpdo9vb8RNXxGofXxYtzCMqNWCjWNlyEcWylhbwMwnqNGMZO4~rafObcmbTgTUHyg--.jpg
//media.inmobalia.com/imgV1/B8vEv5Xh_VThvnEqMx4G0ZxU_YC_pCgmETwWNQKyeMqLb9Afo_WSoi~kcK5mwaepLz96AHEmAzWJQblCNhundhnOIYTFLWoaYUs4j4kRDSTStUpVLYkJkVu7SXtBcKb7adJTgd31ydTwpslKnxuv83l5h8nq3Srvwk8D4SlqhU5sDNQGiq2~S9LG_ih4n48Q~pPqXh3J~3zWiJjwzIn7H_R6Ls5wCq0AC5n~7cyXOJsFnRL0QTplbqmxGTi9QcGVyV~Nd2uZtMiiszhVA4p_CkZaJhymycroS0bU5OpHM5UUg0i3KwBcfsJ5oVdbKVy_Y1fyUQ--.jpg
//media.inmobalia.com/imgV1/B8vEv5Xh_VThvnEqMx4G0ZxU_YC_pCgmETwWNQKyeMqLb9Afo_WSoi~kcK5mwaepLz96AHEmAzWJQblCNhundhnOIYTFLWoaYUs4j4kRXvTbIptQ_~suyumDwRGfjM47Wte_JFLXhkzDmeK6_A2Zha1bUlha~OLwBPxBBri5hBpf5sE7MWkWaEDYTYwdPPfXFs86OIGa2aWmQnR10k934cr4gKJYpKo3jUTzcFuVWpiWkVkwzn8G8g0we5WJSFqmVTAVcr1rL9xFX4fwGbm1RIeONS8nF8LalJl8xqGcvh3MjCW8iM0YdBk2AqDarW4uiinHeA--.jpg
//media.inmobalia.com/imgV1/B8vEv5Xh_VThvnEqMx4G0ZxU_YC_pCgmETwWNQKyeMqLb9Afo_WSoi~kcK5mwaepLz96AHEmAzWJQblCNhundhnOIYTFLWoaYUs4j4kRWHp6Dgt7hLidFk6lk0AmI~HHgyryPc3q_eHEF612Q3AHYJQ6KgVKoNNQlAY3H9D9ACRoeRX1DAQP6vA6fbBEHrR9prupAJhSMNLVarMYJlqumnDE~T0rf_sw8IYT1i62WNdL_7qgrHtVqZJmpWLB6dPPUrfHk7bb~CZNT1rSIS_T~0FxGq41spf~GW4kuqmBaTVyWA1ERA0GNSluwQ~jfErhzW3AXQ--.jpg
//media.inmobalia.com/imgV1/B8vEv5Xh_VThvnEqMx4G0ZxU_YC_pCgmETwWNQKyeMqLb9Afo_WSoi~kcK5mwaepLz96AHEmAzWJQblCNhundhnOIYTFLWoaYUs4j4kRDBNr5zqWEN60Jl4UQ7I7Rq4kct0j~OGkgjgEHozsdolaUDIoBN4ih21tgWGkr72i_9EN1tqmTu_EW4L4ymmpCWBnMezm~kr0D3aQdEcyxhoJc6ALgsZGWSX6~QB_VX~QgnzpicPHKquhIQvRlsw0~795OtYAYty~wOpNfWS6fZbUWdZ2qCSgVtJEMLIIletn61lh2Q5wrsYYQeR99xopBedcs1asAA--.jpg
//media.inmobalia.com/imgV1/B8vEv5Xh_VThvnEqMx4G0ZxU_YC_pCgmETwWNQKyeMqLb9Afo_WSoi~kcK5mwaepLz96AHEmAzWJQblCNhundhnOIYTFLWoaYUs4j4kRDS0AFK6Cg1aBoBmZa6cEwNJMlQ0~NdPfn2ZO~xGbLhr5R_DZwts6vbpVHPZ23ZZYXgn7OObsnRjhTpRfmrzAqcLbOb_lKvveRWOXrQ8FL4lcuBOEGeb5cNDcB5kpzAnOYM~Sz5Q8fjN9NZZwqLxj~otNziG28UzHIZ~y~m7D~sP~Q_T3B0qVrOj9_T1YyfiYJgMgiK1sIjYXNQXxhR73C~Aq6p4TtA--.jpg
//media.inmobalia.com/imgV1/B8vEv5Xh_VThvnEqMx4G0ZxU_YC_pCgmETwWNQKyeMqLb9Afo_WSoi~kcK5mwaepLz96AHEmAzWJQblCNhundhnOIYTFLWoaYUs4j4kRDSZxr9r8scFDDbzdc1PQ6myA1DBvz5g9~oIJEEI1inFo6Zq422Wz1mFZ0PHLEPrRMWgOMlU6QH5INHXl_I8n8F0MsZ2cWbfIXHf5msjQj1xsR8lzJ3UJOm~tciqB9O7pBHrIwW74i8TG03aI7gEkllvec0vmL1o8aIojETUQkhX7qXeIH_B0~XgkpfnfKBkSByf~EtWJh5awdHRshoJ4l~zCwyl8FA--.jpg
//media.inmobalia.com/imgV1/B8vEv5Xh_VThvnEqMx4G0ZxU_YC_pCgmETwWNQKyeMqLb9Afo_WSoi~kcK5mwaepLz96AHEmAzWJQblCNhundhnOIYTFLWoaYUs4j4kRXV~583A89yWoK6DF39vPWax7TERqMZPGZK_R_LKonqRR8RiGPsvbQu7uOQORkCeiGyD_UIotMEzlJdBBtXFfD7_RhA8qxYway06scjhkhWGrtDOI5WTQIt91B2L964zK~9oe~zJC_Cf0cUb3vJcWO_z4sqydIZexouiNVBta1mDG9CsuoAq72mXSjQK6gbHwB5wkrL7hhRiGL1I2qEoy7kaqw2yYTg--.jpg
Guadalmina Alta, San Pedro de Alcantara
Villa
SOLD
Modern design villa in Guadalmina Alta, San Pedro Alcantara
Totally renovated villa in contemporary style located in the area of Guadalmina Alta, San Pedro Alcantara, in the central area of the Real Club de Golf Guadalmina.
Guadalmina Alta is a residential area with beautiful villas and residential apartments in the vicinity of the golf course and a step away from all types of services in San Pedro Alcantara as well as Puerto Banus.
The villa has two floors. On the main floor there is an entrance hall with guest toilet, a large lounge with access to the pool terrace, dining room with access to the terrace and patio, kitchen and three en-suite bedrooms.
On the upper floor is the master bedroom en-suite with a large terrace.
The villa has high quality materials, marble floors, wood flooring in the master bedroom, domotic system for lighting control, air conditioning, control of motorized blinds and video door entry, solar panels, fully furnished kitchen and equipped with appliances from leading brands.
Outside there are two parking spaces with motorized door.
REFERENCE

208-01336P

bedrooms

4

bathrooms

4
built

224m²

plot

643m²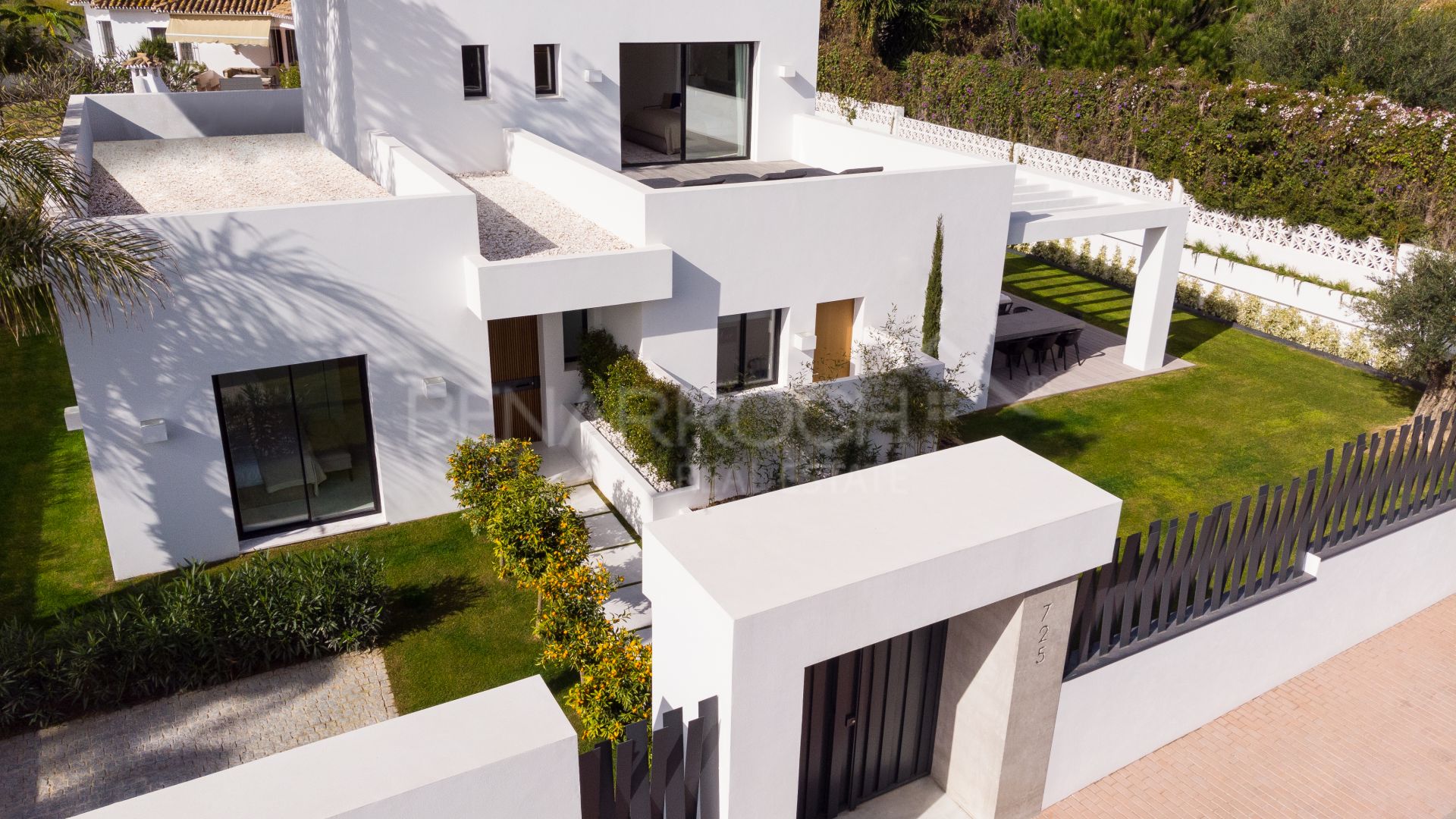 Video Villa
Video of San Pedro de Alcantara Area
similar properties
1.625.000 €

reduced from 1.695.000 €
Villa located 300 meters from the beach in Cortijo Blanco urbanization, in San Pedro Alcantara, just few minutes from Puerto ...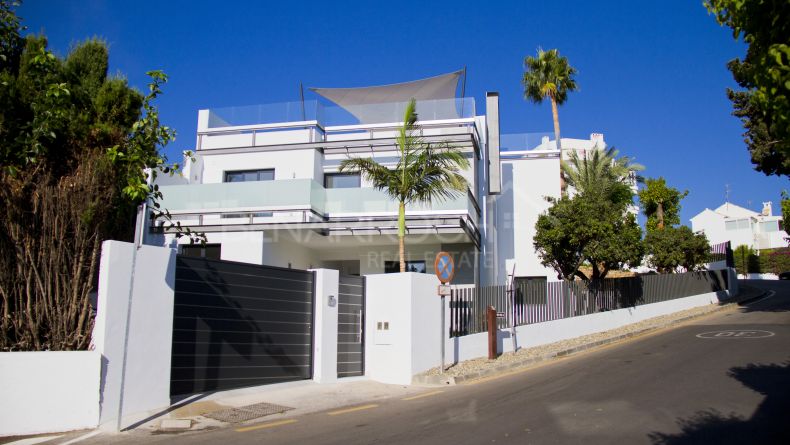 1.275.000 €

reduced from 1.395.000 €
Recently renovated property in Guadalmina, in front of Guadalmina Golf Clubhouse. Designed with high quality materials, the ...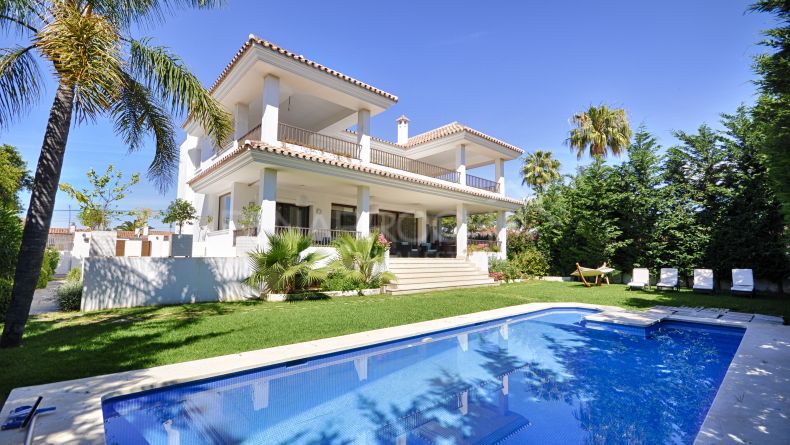 1.800.000 €

reduced from 1.890.000 €
Newly renovated property in Cortijo Blanco, a few steps from the beach and halfway between Puerto Banús and San Pedro ...