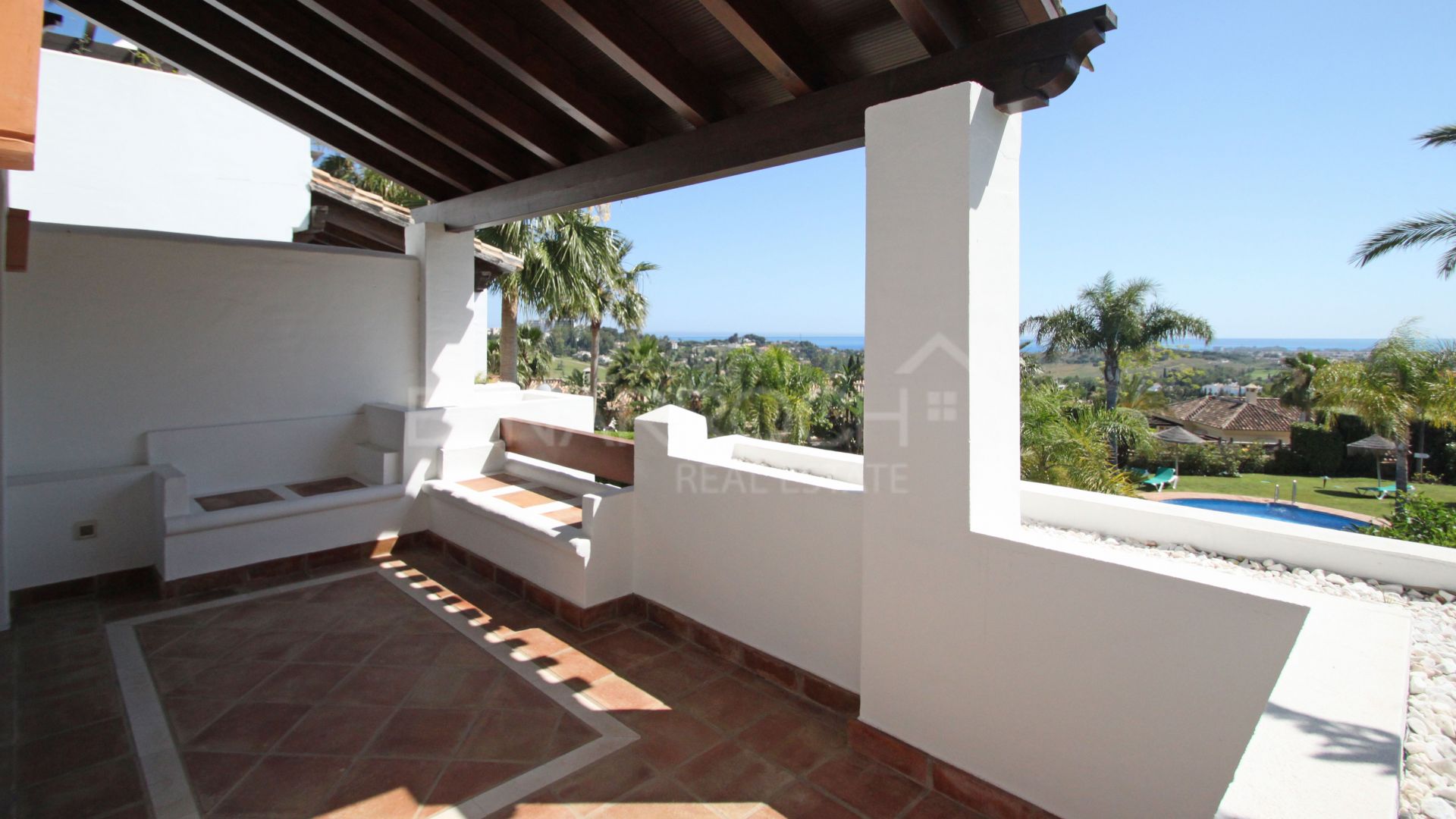 //media.inmobalia.com/imgV1/B8vEv5Xh_VThvnEqMx4G0ZxU_YC_pCgmETwWNQKyeMqLb9Afo_WSoi~kcK5mwaepLz96AHEmAzWJQblCNhundhnOIYTFLWoaYUs7CTufjOpxV0__iq7wb0RfViyEPlDUJJCShfIeFUVde~xTzhIjjoIyR2KTJ1vgHvlacEI4ViTKLTqAI05hcPu88Zmy2QBvBXW8vQJEyXwwQMhjmXtW84n5hLDakvbBE~1Y4T5hW1BW0TtCr2CKGT5nqsa9shZLuDtFeARp7X5612IuoHRHH13XcKXpND6umNAK04kqYF0q4ovqysGzVPiYHEyxz~zABVS9Hw--.jpg
//media.inmobalia.com/imgV1/B8vEv5Xh_VThvnEqMx4G0ZxU_YC_pCgmETwWNQKyeMqLb9Afo_WSoi~kcK5mwaepLz96AHEmAzWJQblCNhundhnOIYTFLWoaYUs7CTuf3ZRHdzCVk1HMhGA0benfAPwWRpX7SzxaxBfo9DO2l1UOH8Bws5nYBErBqyWSbZC4IWFRag1rArLzjpwWYlJtH0QwXgJo3BqhJDuZlPr4a~M6PmKI8xPdrXqL7lAa12bYbQlkkIcIqqA8knEf_N92gJx7aVioLsFeAH8W7LosHP0Rt0xL_rHK6meayYpv1u2hEzraZwgS~Xy6mNYpreapFrI3muikzg--.jpg
//media.inmobalia.com/imgV1/B8vEv5Xh_VThvnEqMx4G0ZxU_YC_pCgmETwWNQKyeMqLb9Afo_WSoi~kcK5mwaepLz96AHEmAzWJQblCNhundhnOIYTFLWoaYUs7CTufiqSY8m5pN1Jze6p6N2ta7HL2kNjPHl3RbQKqmOu9rwJJzl5CQw5vP99l8rARlJiQ~eS4TTOhtL33D_M_IWo63QOme4AJzr4eCLM1r6iwqBXe48iI6qC1rH3WKaCwQmmD96P81x0Gxoh5bFQkgb_FkRWKNU3rJq38Yphpoe0lLDEQ51LDFNNDAbju~zbR~ryiK8DD~Q4Lf6tRnQB622za6SxcikHR4g--.jpg
//media.inmobalia.com/imgV1/B8vEv5Xh_VThvnEqMx4G0ZxU_YC_pCgmETwWNQKyeMqLb9Afo_WSoi~kcK5mwaepLz96AHEmAzWJQblCNhundhnOIYTFLWoaYUs7CTuf2Y83fB3oyAU9caJMHD_4RDpt_JV2uYPWaSiRs~So2e30muhrxxnhFudzv~hUB6PNVBLFn7nIAGOEpYvW49_jog8l1ctwvdJ4M50L8~9odNM7bDrYsHeUVIw86Vfod2eVlq4M6~i96dmy5mGV35~55wUF5~Lr8bFPwQQulCuZRBWOHh2u7hCGUO8KYtSbe7PsOvLI5sLl~QD5rXffTozy9l8X5sm5Og--.jpg
//media.inmobalia.com/imgV1/B8vEv5Xh_VThvnEqMx4G0ZxU_YC_pCgmETwWNQKyeMqLb9Afo_WSoi~kcK5mwaepLz96AHEmAzWJQblCNhundhnOIYTFLWoaYUs7CTuf2z2NwJqPK31DD4Ez~oapM4gq0lI0ZiURyMtKaZhC7fORNHuCe5IptT9iXP4Td~rVHozvWq9DmBWgtWPwm2rYgu9FOkFGRzuFr_SQMJjrpXFgP81D5QDCh7JQmwD0x1_S7~5bbbrD02m4CW9hPSATG_0p6_43x3_4PCcShoeU0BSQV~Hjgkh6j1f9D3jIuCmdL_fGrFZMWQOJJv~F2EWml19nz1anAA--.jpg
//media.inmobalia.com/imgV1/B8vEv5Xh_VThvnEqMx4G0ZxU_YC_pCgmETwWNQKyeMqLb9Afo_WSoi~kcK5mwaepLz96AHEmAzWJQblCNhundhnOIYTFLWoaYUs7CTufiqUzbqjWCiKwKCLXTQb9m76RXufgQmvTtgDMGLewvERnNxrwL7hybAKMS~2s5Ner~3GevY4ExTLVZUAxcM_jThItK1OpKoX8bLXUqwy5G4WqWFvEIB_nlY4Ku0NLPqGNApHVSe~mKReSN5bJhwbVy3nr81d742vuVkT69JBA6sse0QBMh41_bafHPxVv1xKeNddz6QCL_Ls5JCBI2v6wcsQbd3YqmQ--.jpg
//media.inmobalia.com/imgV1/B8vEv5Xh_VThvnEqMx4G0ZxU_YC_pCgmETwWNQKyeMqLb9Afo_WSoi~kcK5mwaepLz96AHEmAzWJQblCNhundhnOIYTFLWoaYUs7CTufgbF7daS0rX9yG1HlH2ONur4xpeMlbSZKgoHtzqEPmzWYEOlB2lnMgY1HxKW1KyRad8RDTeSD3VIWkuvLkJ19ts2QB6tT0gfxceyosrUf~2iKtC3WeOV7UXVm0NKTY7Hl4PLyniN01isRbia~R~BES5I~N9PbQbhLG2pfa8twanzTs5tozV00TlPGDkpFYyDysBCjYG6~hnh6gFp3zk3BICEEB98Aqg--.jpg
//media.inmobalia.com/imgV1/B8vEv5Xh_VThvnEqMx4G0ZxU_YC_pCgmETwWNQKyeMqLb9Afo_WSoi~kcK5mwaepLz96AHEmAzWJQblCNhundhnOIYTFLWoaYUs7CTuf3rSFhWH90As0_~~91Vvak8QCLZTwusop_NcB~4x5EMm5rzAol_jty72aVw8Goj25F1xGxUe38q6zZRPpqn7lHPxtbWXJIDixxKfi1Lk_iIwN75vqAxBgrMetQDV56uT39aSOGJ9R7UMjUpw5SZvU84RpdMxw0AyRE49Ch8FEQp1vGOBaCcbWUZzBR5O0lgZ5Tfyhw9gCrd8EkAYUrFJLIsrXUXzbFw--.jpg
//media.inmobalia.com/imgV1/B8vEv5Xh_VThvnEqMx4G0ZxU_YC_pCgmETwWNQKyeMqLb9Afo_WSoi~kcK5mwaepLz96AHEmAzWJQblCNhundhnOIYTFLWoaYUs7CTuf2gDprd8Vxc81asbuWceKbgtKNSph0kcv2fdDJ~5n8aKik5COZKFo59R9OirFZTvWx9fONUnfCwnZTCNZ1gLMyYynZiPHlLbYixCXGYjNINIUbz5fse8KdlzUWcFuvy80k83Szb57i3ARuvUWThvoMigsif~3ZdFJo~Z5sYSYbigElAb5nTzSgbDX~VVH3b1L1zB_Kb8SWyCp1KMrw7_Lq3~RbGs4OQ--.jpg
//media.inmobalia.com/imgV1/B8vEv5Xh_VThvnEqMx4G0ZxU_YC_pCgmETwWNQKyeMqLb9Afo_WSoi~kcK5mwaepLz96AHEmAzWJQblCNhundhnOIYTFLWoaYUs7CTufgNakEag_4OVloIhMIk_4enkUohNd8c80R9CY8_55tct4A8MA5PX1b0~qHPraEmm3YgwM46Qv9M~Qcc_MIGb7~LHgpHuW_STXmNGUwop_GtE8Ht1hsh0mHZSPaHteaOpHFXend~2q~0wSn8XSKxeXZvhPSiwj0PoEraZO7ZDVrT5FdoWiYiyFlnxEfjpz8AXg~1i_QwlmEhz6KqRBqQ_jldwSMhg7cQ--.jpg
//media.inmobalia.com/imgV1/B8vEv5Xh_VThvnEqMx4G0ZxU_YC_pCgmETwWNQKyeMqLb9Afo_WSoi~kcK5mwaepLz96AHEmAzWJQblCNhundhnOIYTFLWoaYUs7CTufiSnW7jff2uManVyitE8ZoMvPvqFQIL7XMIt76sK12RlK3KMn_RnvKhfUokAxh1Rjdq6ZhWQfVfqvgJrvUxe1ikZu1aSONCl9V8KnegN2skVidWwDmJhhSY68dhrMt9PsVr830tOgPOtkjnSymrvnRtpPsszaHc7QF~nZ56SO5txeo1ahihFoNJbFvLFBBYCUPqQh6waPTTHRF6sby4ap6NNNTrZq0A--.jpg
//media.inmobalia.com/imgV1/B8vEv5Xh_VThvnEqMx4G0ZxU_YC_pCgmETwWNQKyeMqLb9Afo_WSoi~kcK5mwaepLz96AHEmAzWJQblCNhundhnOIYTFLWoaYUs7CTufj97qpjchvQBgGQLeMOkNUqF_CdkA6ZTV79h~Vii_AELDzHw_ummt8JGOMeGKrCB8GQermeipoA3EGGSupvKsYZcrbUwb1wJuzHu1QjmkO67YCjFDL9JGXOQVJUdWhA5AU76Zcv~~rtrRe89pHPUj1GBpvNDXuc7vwWLcxfvjf_Lkr7w6mJRXnqBXtEQ_080LXmD0RQiclDOdyFrGkB2uskwLk1JhDA--.jpg
//media.inmobalia.com/imgV1/B8vEv5Xh_VThvnEqMx4G0ZxU_YC_pCgmETwWNQKyeMqLb9Afo_WSoi~kcK5mwaepLz96AHEmAzWJQblCNhundhnOIYTFLWoaYUs7CTuf2ziMOxXgj4wyjHBsGsG7roXqSn18mteYeF3hKon6QeiwBeVvMzgxQE8GPhyMOXXgVYbCwQSNcjzvX7yrsXsv9g51rb7TpIzlIGKR9FbRK0VFIVikpzGG1HiReSso9BlPEU1Iq_jNW~xRVRMAlcUu3L4FpeztiEftbMlmk0w_bsne0VmLwp5dTol2N_x5_hF6rJl~KOEniojhrVmCkaUrqcnHZS6K4Q--.jpg
//media.inmobalia.com/imgV1/B8vEv5Xh_VThvnEqMx4G0ZxU_YC_pCgmETwWNQKyeMqLb9Afo_WSoi~kcK5mwaepLz96AHEmAzWJQblCNhundhnOIYTFLWoaYUs7CTufgevDP8kBa5BfMotdyEnu~CVGMvdqgvty8zxOnJQp1FWPCJm1ljhBqt6OFRFnvSj6o4b2Q2ZGEqBPl8Xd_xnIKWknHDjg_jgBcDcKDrFgscVBXsG8FQD9jYyizQ2WJbnVVh9yczP2Ksbz8BUD85tH~zJe5G0tudxaVTxOj~HqlzBAunSHZi7SJ_9jeWjG4AJku3rb0aV~8KWriHcpE~kDxvQypoK24Q--.jpg
//media.inmobalia.com/imgV1/B8vEv5Xh_VThvnEqMx4G0ZxU_YC_pCgmETwWNQKyeMqLb9Afo_WSoi~kcK5mwaepLz96AHEmAzWJQblCNhundhnOIYTFLWoaYUs7CTufjnDiDDjWPeAHVYM7DC9zlu4vjLh7~6~JIYufUqrX0FSu~BOr95jpTGL_MR5ZVqTtWjRIHJFQPmFLNvP0MZOHik3HV5ZhPpFc_hdCKvTNWmg5qzSaX8TzFraV04Jxmc0wjnHwOqbIM6VsNg0iDg4QGEXjraDC0rVdH1invddYZCNAgMjOs4ooWCPBln2B_ulVajIv87sUJ7TRI1nAMIZMFYMqsZhJdw--.jpg
//media.inmobalia.com/imgV1/B8vEv5Xh_VThvnEqMx4G0ZxU_YC_pCgmETwWNQKyeMqLb9Afo_WSoi~kcK5mwaepLz96AHEmAzWJQblCNhundhnOIYTFLWoaYUs7CTuf2lYEZMZ0c5GawqjEgtuiCpgJgJjYUenNZ9lzntRwgHe2QZ9~IFLZmeuSlFilalSFhgTlHdXD1ccyV4GlivLAHeOvWsaiqhHfo3ONsyOSnkec7BXtDRBsJ0Kpm5Q9w_U1sBxq0I~PXw5Hor3qodSOYJqOjej1ZSC2BGI1gQ1XRB2Bq4scmOkFqLxZK1X6C8_qoFvs4oObH8TIj7lLGkQyIr_r98OB7g--.jpg
Mirador del Paraiso, Benahavis
Town House
SOLD
Semi-detached house in Mirador del Paraiso, Benahavis
Semi-detached house located in Mirador del Paraíso, a closed complex with 24h security service and restricted access. It consists of 24 townhouses in the purest Mediterranean style, villas and luxury apartments. It has its own clubhouse for the use and enjoyment of the owners.
The property is corner and is distributed on three levels.
On the main floor there is a guest toilet, kitchen and living-dining room with fireplace from which we access a beautiful covered terrace with private garden and direct access to the swimming pool of the complex.
On the upper floor of the house, two bedrooms sharing a bathroom and the master bedroom with bathroom en-suite and access to a terrace with beautiful panoramic views of the golf course and the sea.
In the basement there is a storage room, a toilet and a large games room.
It includes a parking space and a storage room.
The location of the house within the urbanization and the views make it one of the best units of the complex.
It is in excellent condition and ready to live.
REFERENCE

208-01306P

bedrooms

3

bathrooms

2
built

280m²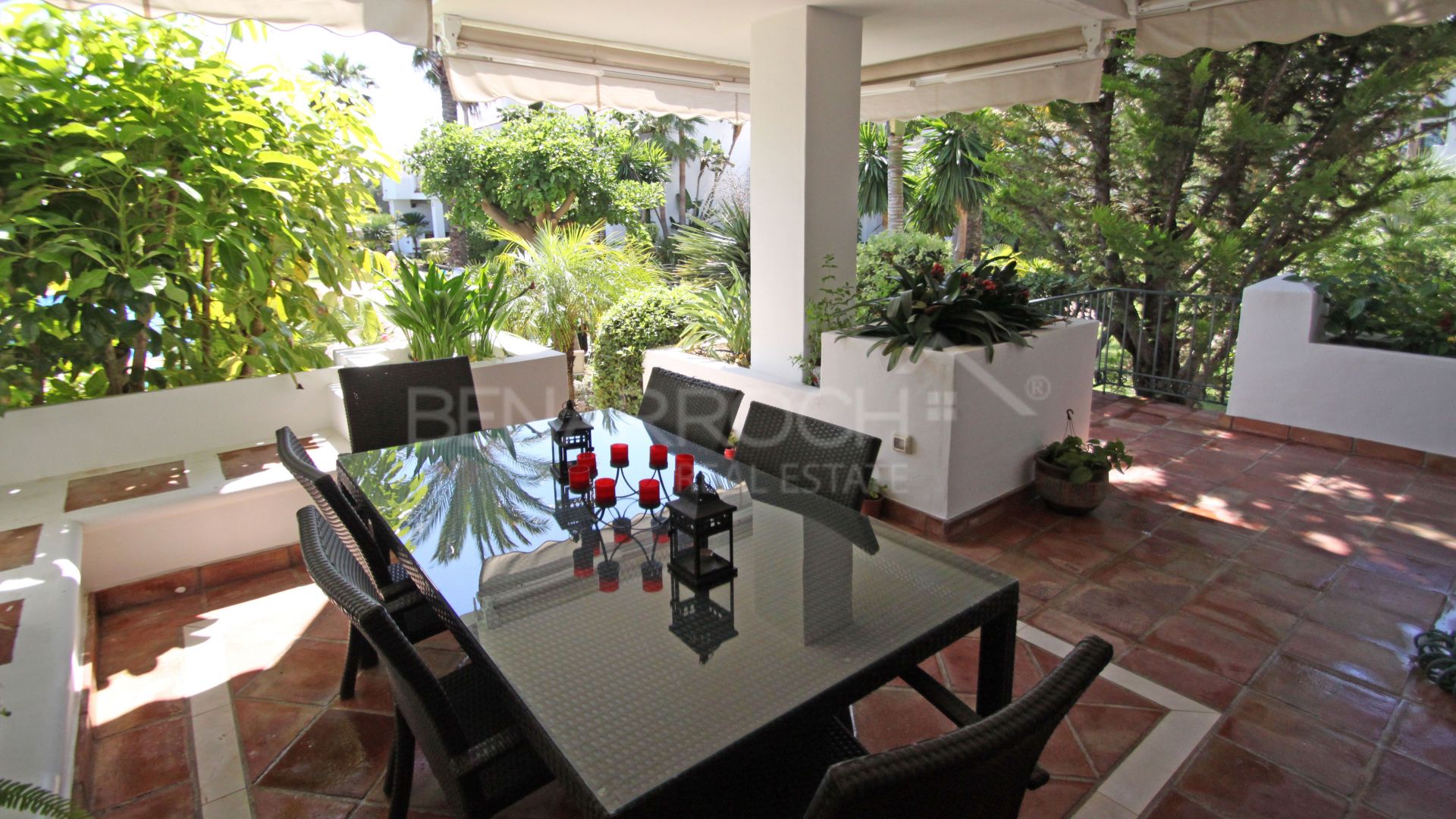 Video of Benahavis Area
similar properties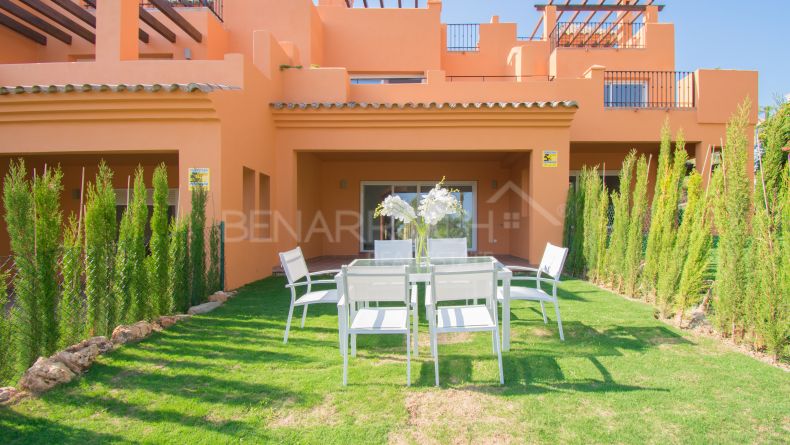 425.000 €
Semi-detached house in the residential complex El Paraiso Bellevue, in Benahavis, just a few minutes from the beach, San Pedro ...