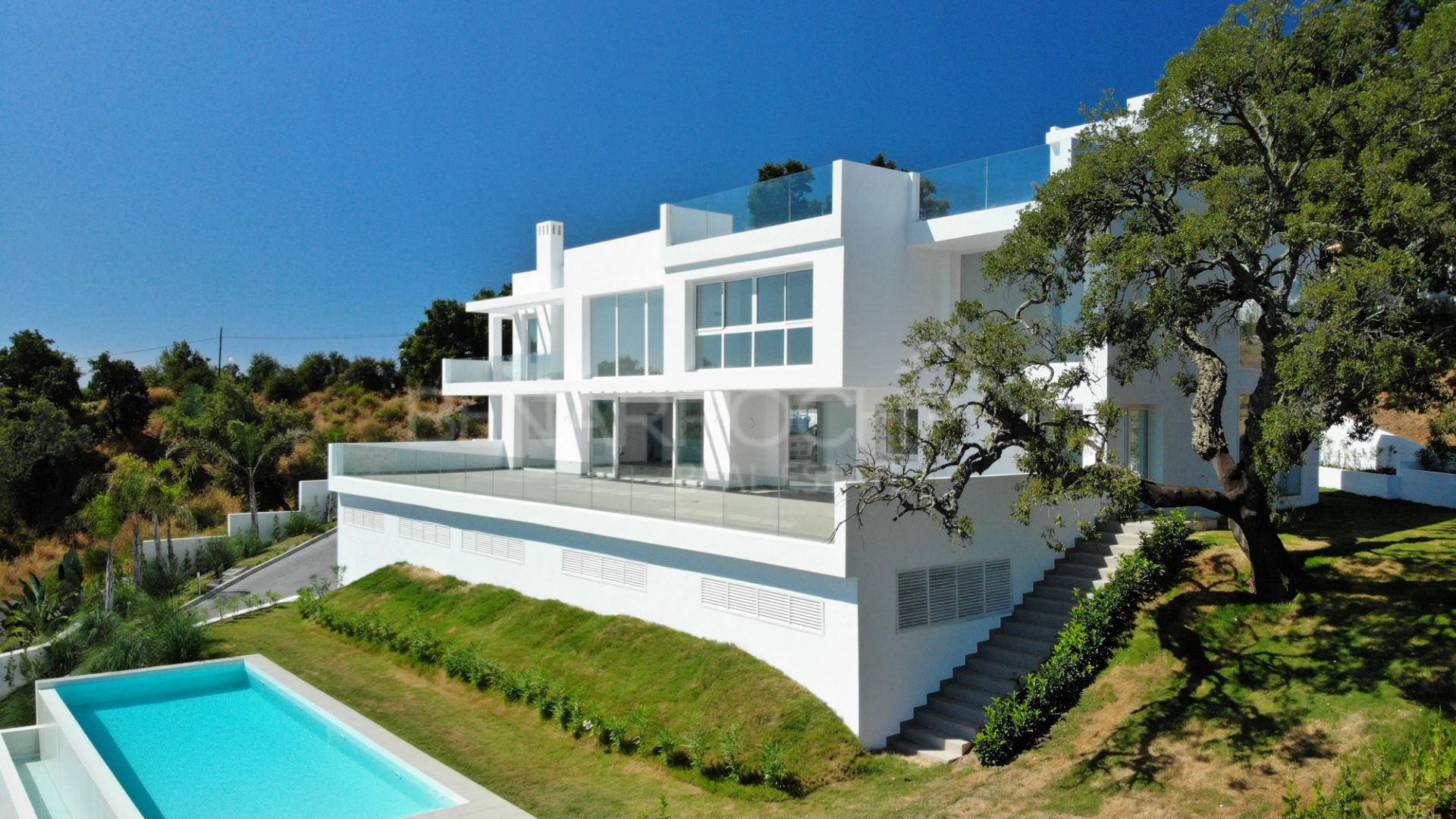 //media.inmobalia.com/imgV1/B8vEv5Xh_VThvnEqMx4G0ZxU_YC_pCgmETwWNQKyeMqLb9Afo_WSoi~kcK5mwaepLz96AHEmAzWJQblCNhundhnOIYTFLWoaYUosw3i39i2~OX2Pqi7CLI_pKv1n3N7uSczgv~IvLbub3Ov5UOt3YzM_34E3BR55xv3B_8kZMcqndFsv33TMiRjL9Qyng1iqhaB5Cn_yNp7pWiYY04n9WDpb_6svuMhU4Fw0AB3wwCNVLBr1yN2P2hqRfMrZJFf3K77bmofTYcjASM8iOyomL6fB5D_wONS7AHKm6zXriZQN5_juWXIAFKUD18ac3s3wjvcjAQ--.jpg
//media.inmobalia.com/imgV1/B8vEv5Xh_VThvnEqMx4G0ZxU_YC_pCgmETwWNQKyeMqLb9Afo_WSoi~kcK5mwaepLz96AHEmAzWJQblCNhundhnOIYTFLWoaYUosw3i3~viw7g5tAkslq5dwIATlVvRR05plj5LxiL5blJRxQatljx4Pg9SrKY26OPx2S2VVPs8W_N2QIt0ws9WLQlhlxK_GTRbrgEq0bpVDja8wQvOvvTQ~LwWtexR1Wsfrt1gi0L4vfMOEUhQR3nKd_RaeVqQAqVxwrNjlpgefRCJVHP9o0mnMqOxr6BO1r5o878pU0N~W8cvz_EZa9Jb3P9Vds7_pxq3APQ--.jpg
//media.inmobalia.com/imgV1/B8vEv5Xh_VThvnEqMx4G0ZxU_YC_pCgmETwWNQKyeMqLb9Afo_WSoi~kcK5mwaepLz96AHEmAzWJQblCNhundhnOIYTFLWoaYUosw3i38st8IymiMlmL67iyHgSc56sfPxht72JICjZxyZ9jTqkU6UFCw6Pw6LW94Gk2xI1lZv~8x4Ei~U4eODgb8jqoZXp6ON0XGFtBR2CkyYScH9jmNdhMEa7~RkeDKtH2oeG9AJUmc~FbW3Zad7ew9rMSaBUz8tWE5L7K3m794cYnlFXLxTDcKsMqfMVUXZ_OEpdTnAjbOGG4IVhxDeEo~FM7c5DsTFCR4w--.jpg
//media.inmobalia.com/imgV1/B8vEv5Xh_VThvnEqMx4G0ZxU_YC_pCgmETwWNQKyeMqLb9Afo_WSoi~kcK5mwaepLz96AHEmAzWJQblCNhundhnOIYTFLWoaYUosw3i3pHUkHa49MBVQJCONrVZygJ4pVQdPsu44DLiZlNILc_~0Qc~zoGFf7aSDTHjNFBsf9NKOjMmbxNNr7H6VVw4hv43BZ833qooxrjZNLNvJS3wm1yUvKyrtXyao3bw4m1XM4UXGsLgdyr4HmMATV8dIqh319XKe2FPVhQxwyyZgmBEkst75FnwomY6c4z5sJXP0BNvjDM3WEeL3~r9kqWy3NEmziI5GgA--.jpg
//media.inmobalia.com/imgV1/B8vEv5Xh_VThvnEqMx4G0ZxU_YC_pCgmETwWNQKyeMqLb9Afo_WSoi~kcK5mwaepLz96AHEmAzWJQblCNhundhnOIYTFLWoaYUosw3i39ZUlMzpuTVY7Jz1eoqlXsxPA9RCptVTzNw1VYZjJ2D~uwsvD5_luzrQt5PRgbMTHQSc7pDh34DMc7vpVtSJoi_1CW6KmfFZBAGL2kyQCTqQsqD4w3SAHtbsdFeQqJd~wT4hJzrPPmc8X~8TvXaB~5XFc0jh86dJqMNFBXnYvDchfLeg4IMtANrhvu33FFQDCLjRuKb4sfAdBTVLIjbktCcAibTKVqw--.jpg
//media.inmobalia.com/imgV1/B8vEv5Xh_VThvnEqMx4G0ZxU_YC_pCgmETwWNQKyeMqLb9Afo_WSoi~kcK5mwaepLz96AHEmAzWJQblCNhundhnOIYTFLWoaYUosw3i39AfiVJ0RPTA33W34587DWMGUCWqW7kB_9jGVC75crFfa5Fu01QE4_dlZbQmhin5rkpyaPysJqnazVASOoDI3ZWwTi356yY~etP68tHPw0_vl~VGQF1febLdgOv69NsB7Zrwl~CENFBpGdDvNiu5SxWtGOlJ_63oM~MYuHIqc6443PLw9760HtSE7blAytLfGtn22HfwIoWCB4KwngngOQI5tBkEG5w--.jpg
//media.inmobalia.com/imgV1/B8vEv5Xh_VThvnEqMx4G0ZxU_YC_pCgmETwWNQKyeMqLb9Afo_WSoi~kcK5mwaepLz96AHEmAzWJQblCNhundhnOIYTFLWoaYUosw3i38eFFzPT_melmzry9pmIKOPVHIP3JRqGa0U4mjd~jadVhUZW17tpGM2gc7C4_C6ItAs8OZNVTdL~qeJ48BTmO8WVe95uXDELhVlr_VXVCpccZrtDxwwEHcLyIhWUYXX5uHTYiKtnrtzbTGkYOeG1Hm2bgIJrI2D59SDJxgGWOGxj5ddxgIy458xzgpaNViC8gseLkKh9MVGQPyy_k1iU2VL1loh1LWQ--.jpg
//media.inmobalia.com/imgV1/B8vEv5Xh_VThvnEqMx4G0ZxU_YC_pCgmETwWNQKyeMqLb9Afo_WSoi~kcK5mwaepLz96AHEmAzWJQblCNhundhnOIYTFLWoaYUosw3i38ewcOw3gUqQdvOMO7x_wb7YXkH7jDf9GJDQBHp57kyd0M6YgRd4vrfXR7pqQ7Tr7dZABeFOXgupFkid60I29bGFJa81T1mto8tkj9o9Rtsc8PuyLRWGLRTa2UIJeQ622ySFInVo6dTgTrjPKl6V6ez68Lfc7yOa_yQG6hgFvzpdqkCb0nvSM6EqygxNvIt8UEfalQOdKPixDGMLa~YS5mEv_W44RIQ--.jpg
//media.inmobalia.com/imgV1/B8vEv5Xh_VThvnEqMx4G0ZxU_YC_pCgmETwWNQKyeMqLb9Afo_WSoi~kcK5mwaepLz96AHEmAzWJQblCNhundhnOIYTFLWoaYUosw3i38pzqmfiqgp2cTPkUuLwmVSV_V7e6gpjkfpMvsDq_tPWoMOVVZaXMe5SPbMa_Z1SyWd8sf1aNmzmVb8sdNDxiB_tkM0yBVW6emEva7wFpJTbpo5lwamn1A6l5GYDVFbg4_9GBP1WweYLGdfQz3FFY69mFWCQZakZ9vX2fQuEnC_tLPAtGOEbLtMcOdDDqVfnW5~ezSDGHdJJMU5BDQSiGyyK88~0xyw--.jpg
//media.inmobalia.com/imgV1/B8vEv5Xh_VThvnEqMx4G0ZxU_YC_pCgmETwWNQKyeMqLb9Afo_WSoi~kcK5mwaepLz96AHEmAzWJQblCNhundhnOIYTFLWoaYUosw3i38slXdbGOGt8u8hMpSftkCC_QLZp3LEpMafoeqp3cx5KqhNal91u6EnXfFP4vgyBaTajfa~Dntr0HIWztRKfCdM34y_9jG4w63XFgzD0Z5Cwxg6clNg25mj8qMn8oJVsNydl5ytl~vUCvxKFi1OYHmjEeSPvXI3Pmyuvt0j9NddGIAdY_gDmOywe0GiPyN85i53XipXZysEQlta7I9QKlohy4ytSfUg--.jpg
//media.inmobalia.com/imgV1/B8vEv5Xh_VThvnEqMx4G0ZxU_YC_pCgmETwWNQKyeMqLb9Afo_WSoi~kcK5mwaepLz96AHEmAzWJQblCNhundhnOIYTFLWoaYUosw3i387REbGAIfC48eE2qE_Ee50FyEJLYmqaLtOLV9grA9Il3yp2uYHJDRLm1I2Wt7ZMT77lL07oFGbeEmVyhqdoa7Fdjn2BF8tALUFI49SDqCFageqk9sMf6pngTT0zu_oh5F4~rOWXC46pqBVamA799tRdaEwS2qGdn3qSPbVZKct_RGrveCiHWuJiDLdUV8sS6aYwz1TwSz_eg3xQmUdTQ_QKEQ1if_g--.jpg
//media.inmobalia.com/imgV1/B8vEv5Xh_VThvnEqMx4G0ZxU_YC_pCgmETwWNQKyeMqLb9Afo_WSoi~kcK5mwaepLz96AHEmAzWJQblCNhundhnOIYTFLWoaYUosw3i38MGzhwCpX216EEOepMTWYlq7SzIjyRHJ5MQt7RDYhTFqYF2dUu_Pg0NNPaNFOU~FViPlsGyfFkffQ1X1A7mi3J44tob2Oi~gphxiCKcfpZ5StcRYhxLmQYmskKYNL7o0w_IHvMZ8lZZlD6Mo4Lph1RqRSLwxVKtKpm1rHKY3fhs1yHD~Sx3xgWRW9DbLvoqBbIVOuJptRK~6AsHv4k2W62x2PXERTw--.jpg
//media.inmobalia.com/imgV1/B8vEv5Xh_VThvnEqMx4G0ZxU_YC_pCgmETwWNQKyeMqLb9Afo_WSoi~kcK5mwaepLz96AHEmAzWJQblCNhundhnOIYTFLWoaYUosw3i3~~EQwQfoBiNLUPRRxXSVX2DmT5WLWJ8~jjTNV5YDapTS3SfuwXpk2E15QrnpNYHWAZwq5zYVE7x003MJl1vF2yPnT36exsEQu9GH8ZX0Q7IT~JpIyu_txRH9Q1Ay1_xCVgJETgHPXiKzVA4jh0sUCKoNWsh566xYiJGi2UtTUeBXTRpwQ_GbfBos0E9q8tGFHtWcIvzrXxMMdoMBGvA55SxjMfYgBA--.jpg
//media.inmobalia.com/imgV1/B8vEv5Xh_VThvnEqMx4G0ZxU_YC_pCgmETwWNQKyeMqLb9Afo_WSoi~kcK5mwaepLz96AHEmAzWJQblCNhundhnOIYTFLWoaYUosw3i3oGB4Vp_nnlqi5yrhoS0h_CU_aGt7eOtOMSxCw5iZepzC7C7MvHUkP8Qe2BiR3b9i47VQmKOza7yLa16vA0vKxTrMnK4hPsYcwlQntfq3v7Qjd7og~p~esFT2XkqvVBJ1S_MnEnxRMqIzNPT7Rp0CUkNKgP8MgV5ZLcVzEHiBxXrO_la9efm_v_epNQRqEJVIm9029LPPNPGd5tdvn3VFTG2qwQVDcQ--.jpg
//media.inmobalia.com/imgV1/B8vEv5Xh_VThvnEqMx4G0ZxU_YC_pCgmETwWNQKyeMqLb9Afo_WSoi~kcK5mwaepLz96AHEmAzWJQblCNhundhnOIYTFLWoaYUosw3i39_QgOXHHg2UK0qV8Y5ycFmOTCYJtT8LQcOb~O29PELqCMMrZSqUavE5d3x5O4lkoQ3WS9rYUdaEVT2nA3GZxhCkxz99_iycpe7WFi0gdAhO43Z9HEeTAMoKstya_Yh9owZ5J3GPDSQ3ovPwH0kDt6UbHvsjjjcDF6BMPq7M5qXsmyIg1u6eeSS823Bqc7~BRjgQM_KstonD5WvuBqf13wKnMghNcwA--.jpg
La Mairena, Marbella East
Villa
SOLD
Modern style villa in Marbella East, La Mairena
Detached villa with panoramic views located in La Mairena, Marbella East, ten minutes from Elviria, in an environment surrounded by nature and tranquility.
La Mairena has two prestigious schools, tennis club and El Soto golf club.
The villa, of modern design, is developed on two floors, basement and solarium, on a plot of 2616 square meters and southeast orientation.
The main floor consists of a large entrance hall, fully equipped kitchen, living-dining room, living room with fireplace, both with access to the large main terrace and an en-suite bedroom with access to the terrace.
On the upper floor there are three bedrooms, all en-suite and with dressing room.
The basement has a garage with capacity for four cars and a large multipurpose area.
The villa is equipped with lift that gives access to all floors, underfloor heating, solar panels, air conditioning hot and cold, double glazing and pre-installation of alarm.
REFERENCE

208-01297P

bedrooms

4

bathrooms

4
built

891m²

plot

2.616m²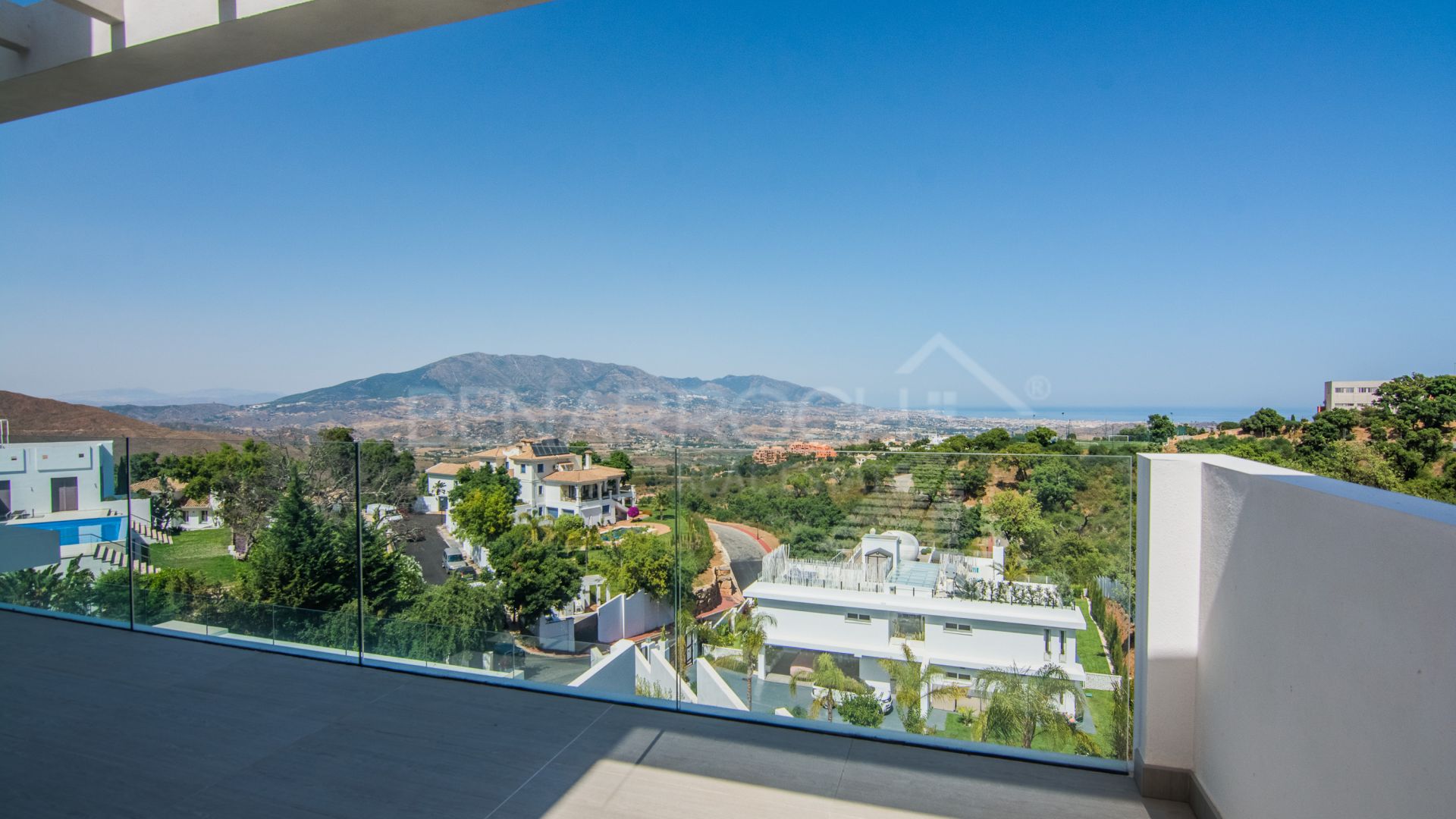 Video Villa
Video of Marbella East Area
similar properties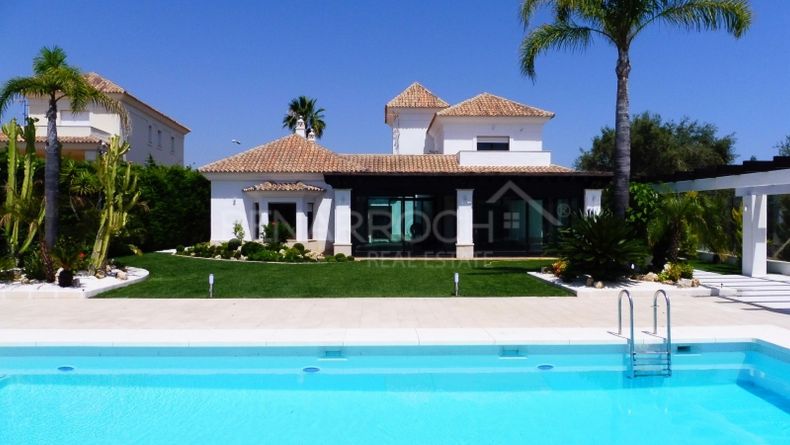 SOLD
Villa of elegant lines located in the urbanization Santa Clara Golf, a residential with 24 hour security in a quiet environment ...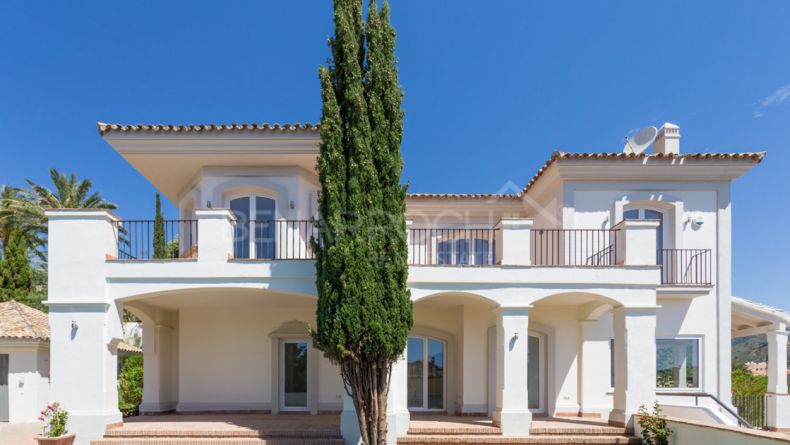 SOLD
Beautiful recently renovated villa located next to the Santa Maria golf course, in Marbella Este, a residential area where ...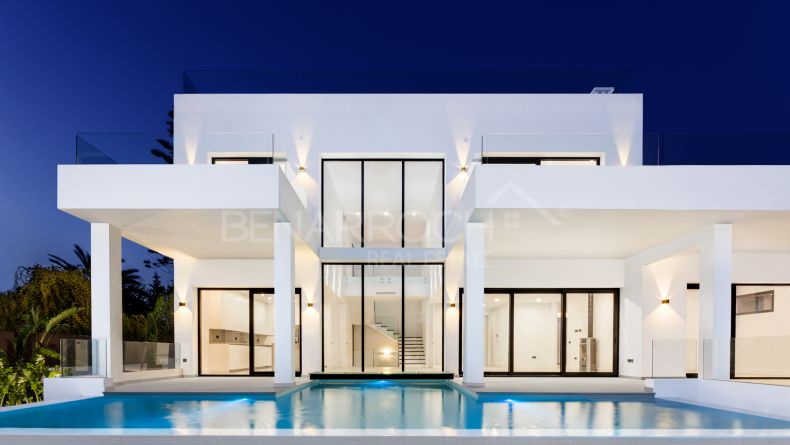 2.650.000 €
Contemporary style villa in Marbesa, Elviria, East Marbella. The property was completed in February 2017 using first quality ...