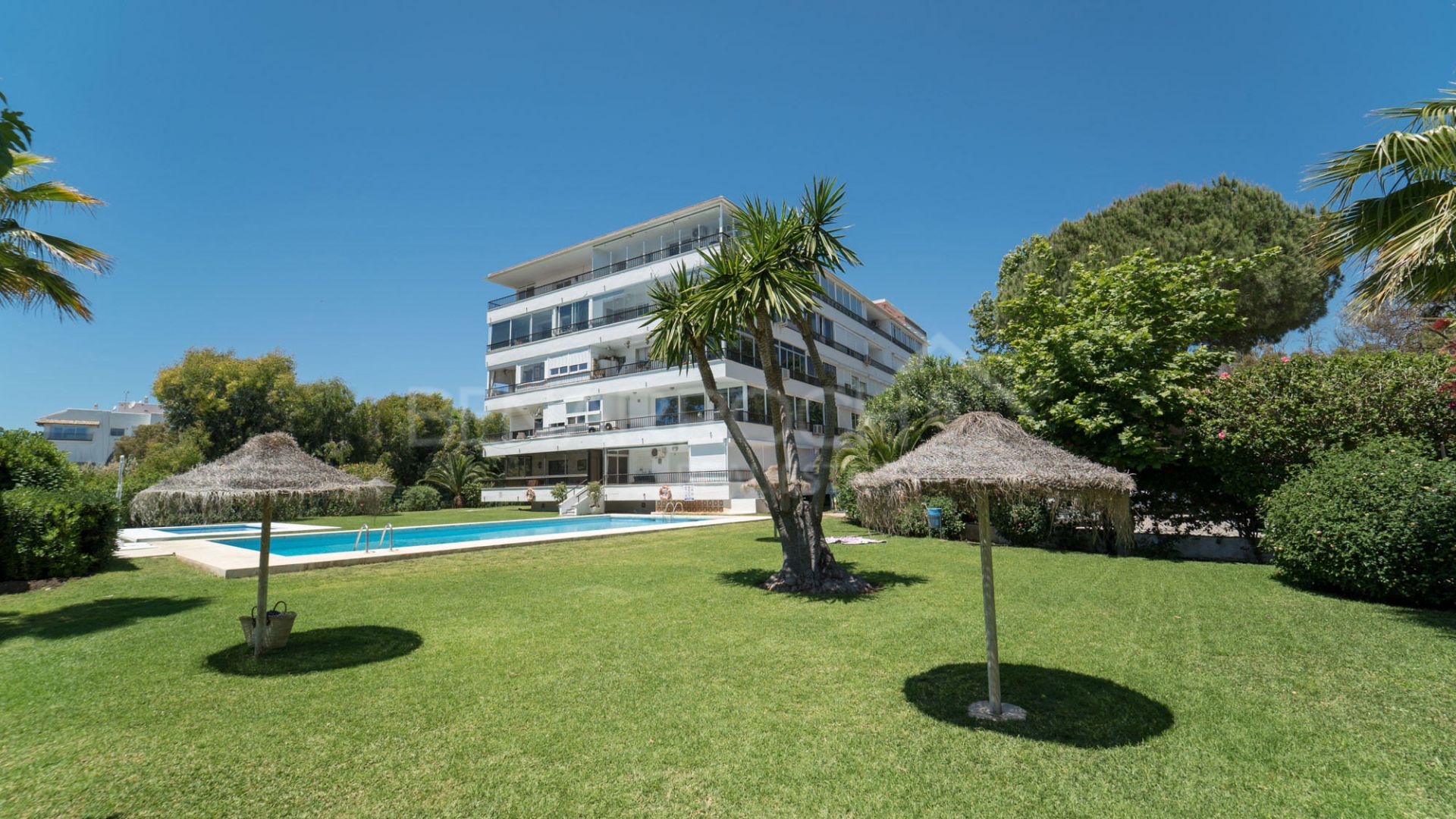 //media.inmobalia.com/imgV1/B8vEv5Xh_VThvnEqMx4G0ZxU_YC_pCgmETwWNQKyeMqLb9Afo_WSoi~kcK5mwaepLz96AHEmAzWJQblCNhundhnOIYTFLWoaYUosxfFWv_hzlKA2SDq6R8XD~ArNsJ0woOBeJZvjWfBdESt_7ygmwhRhemHbJg8wRZSbbgsBjnlZ6cEXqibM7eamK5ale4R_cnjMQ882TVndESAx86JFmO42E0LY7JrSeScyCbRKAQtjzHkOUkdYCudns_X919XJPRHK1NajxFA7PNTvB07dDer5M9AHNwEkeWJqsXhDH_SEW2K8TZFYM4dcv5EatdUN3H~Cjw--.jpg
//media.inmobalia.com/imgV1/B8vEv5Xh_VThvnEqMx4G0ZxU_YC_pCgmETwWNQKyeMqLb9Afo_WSoi~kcK5mwaepLz96AHEmAzWJQblCNhundhnOIYTFLWoaYUosxfFW6A0KhCaU7gYBE0K_r4L7t4nf6LmxD96UX76HOn1SSO4SkOSZT1YKnbx8bEz~EgfPeJhxGpP_~6VvHBiFcDiNw3_JZ88JXBNTt1xmsDnfezR~PlcuqyMF77rWtBQWYbvsyR2Ou0Gddyof_r~izR5Lwj0cdLzN86bhc2MNTtP0nQ2y3q7lwE__yQmoDsRUxrzWjmM4kr36SLDfokFAu95gal7AVglLiQ--.jpg
//media.inmobalia.com/imgV1/B8vEv5Xh_VThvnEqMx4G0ZxU_YC_pCgmETwWNQKyeMqLb9Afo_WSoi~kcK5mwaepLz96AHEmAzWJQblCNhundhnOIYTFLWoaYUosxfFWvZBwAthsYU5PgTr5BpyCODC7n9fZG1kNiguren_S67zPo_x~KkXLY9rE0rrklwPZcBel5~~HvCf0s9N23lsZRTr4yoKWV7QtZLLVbR4CSknys0rBwox4f8JQLQDyPoG4rBD7z5N8s_sGljMFmD4icD8k07mOZwMVZ21VjcZbcEfoC_ay4MG0yOxT0Cf~cREKduowH8boRuUSob0dRccGQottoS1ehQ--.jpg
//media.inmobalia.com/imgV1/B8vEv5Xh_VThvnEqMx4G0ZxU_YC_pCgmETwWNQKyeMqLb9Afo_WSoi~kcK5mwaepLz96AHEmAzWJQblCNhundhnOIYTFLWoaYUosxfFWvDTkfnU2lbsPSDi6UBMgnBSSfMCvyfvGmWohtax5C5IhIMbbkEzLRKUk__D_i6dL97PHh1w0VRrQz0fBZNqzynEXdQ5EEQB3ZrK6aobbJyXzWlGfx17ZRizwXtusJNEj9Yx0A8LpDYz3GcvWP2uWbLedyoE3r6K5sMk3X4B4LUqwjsBunZrlut_n51RkWKvoKpcJUryS1cp9AqF~oo3_YW46dU8HWg--.jpg
//media.inmobalia.com/imgV1/B8vEv5Xh_VThvnEqMx4G0ZxU_YC_pCgmETwWNQKyeMqLb9Afo_WSoi~kcK5mwaepLz96AHEmAzWJQblCNhundhnOIYTFLWoaYUosxfFWvG9YNjSR9Wgkd9dSfQHQMcKu5X_ORZ~qJPGhEXB3P~Ds5BH10KiUZsmgKU18dgiXipDTWxsBrhdVK_3X2vyhtC4pqEGB0yzNl~_Zmvy1IwNyIE_3gQjN4K1QQ4Uwj~pPsDFo16fDj8fG1KBSEihTdEfPhzgx2pid_GusM4V~tjeysIZnPqEuoTQ_aH0o5Nbr4q4NeYAecy5__soDXuIbxVw8sePyFw--.jpg
//media.inmobalia.com/imgV1/B8vEv5Xh_VThvnEqMx4G0ZxU_YC_pCgmETwWNQKyeMqLb9Afo_WSoi~kcK5mwaepLz96AHEmAzWJQblCNhundhnOIYTFLWoaYUosxfFWtNLw~ZpRTnrrhcShjYkEM85sCaSID9Ha0NTBpcy_ovk7z9RhUfUOuP5BmeGIfw~ZeQpS6S5Cp5gaI~f6vqoZ7EYSBw0SJzFA9K2QZyASG0mGsi1LTZSjhnHEkYer~Yl4D0F9ONdynIS8uI6S~SWkDqORtbQIXC71dTMTpIlS5293Y9WUYmfnwsnzqZXnT8LFtqWqCnAmBjGzpF9iDJzcQscf8Em_JQ--.jpg
//media.inmobalia.com/imgV1/B8vEv5Xh_VThvnEqMx4G0ZxU_YC_pCgmETwWNQKyeMqLb9Afo_WSoi~kcK5mwaepLz96AHEmAzWJQblCNhundhnOIYTFLWoaYUosxfFW6hk_w2JGjNaG4bZFj0gzbK_7AZC_JmgQsFNS99GTsTw9Gf5U1qtQc05xoEhEDvlNfWMEHTRPul53~yDSRxaRJUZ0UahQr1J4VXJigm6PY63nN5cBjAJjjuSGQypNV3GncUys1~nFu~p6StQjivKv6XuqbKLBoyJi59jnUiEIqlqJnVYzgobfIe~ToiICHscxJi2NAYKuyZ1D9pF2OtPQNZtFlv70wg--.jpg
//media.inmobalia.com/imgV1/B8vEv5Xh_VThvnEqMx4G0ZxU_YC_pCgmETwWNQKyeMqLb9Afo_WSoi~kcK5mwaepLz96AHEmAzWJQblCNhundhnOIYTFLWoaYUosxfFWv7ku9OA~428s6Ocoq13XGVHibaGEY15bE4HOx~50I1bGHp~wxFCkZG7VACR8zDSwCdjOq9i9r_m3jMvAsU7ijPGltg8_A~cy_1ZqpSYmk_TOdMIExIIUIEIzlXNTW_m5Piq9O9HmFTulioLtpDxQkQEt3NBdoezNPWY3ZCvcjEAmFZdcqZwLdQyj0Ohfdx9AXdI9gmebuqgEkRR7fLaEQZJEy4kIKw--.jpg
//media.inmobalia.com/imgV1/B8vEv5Xh_VThvnEqMx4G0ZxU_YC_pCgmETwWNQKyeMqLb9Afo_WSoi~kcK5mwaepLz96AHEmAzWJQblCNhundhnOIYTFLWoaYUosxfFW7lWvaobsaNtzZwStjPkzJQRiTVnNCguOmX_L8vPfrXtgm95h1AYVctGTi_~Ag_LRgldQVoCNZY6bF1nmB3Dx0sw3xFvB9u8EJZ3lN3NgUxBsviks6QnVZrMoDhBa1Cf98jPfybUGNTD0I5doTKbnMt4lvbnzTdm18wbHPb~ZCe4hy~a9cMZoH3EXuOhKVseKfRZPkoZYz3JBzJlhSe1fdm1CDXNL~A--.jpg
//media.inmobalia.com/imgV1/B8vEv5Xh_VThvnEqMx4G0ZxU_YC_pCgmETwWNQKyeMqLb9Afo_WSoi~kcK5mwaepLz96AHEmAzWJQblCNhundhnOIYTFLWoaYUosxfFW7~EwJ_xE1fVo73JAdWQ6Q6nS2hu9VxlJBjh29eIZ9Z0B4drY2zm8nYmTjj8RyjXTe7RHI23IBsXvqcmBJKdVY4W5jA4nf9HnAdo17CDrxARIRSOLH7Z0B0PSIQ0Fea1JEMoH1Wm5ysb8yrIWGWuck5qsxaju2Le32lphYx~lgxo1HzFu2HPQiku0B_dsailllnMlyuLklEHgzz8FqsbjhrsHs2QLhQ--.jpg
//media.inmobalia.com/imgV1/B8vEv5Xh_VThvnEqMx4G0ZxU_YC_pCgmETwWNQKyeMqLb9Afo_WSoi~kcK5mwaepLz96AHEmAzWJQblCNhundhnOIYTFLWoaYUosxfFWtINtCF2LCF15lKm4iFM1ZiyTOguriK88euevIFo1jhDaPzxiimvR6yUMr7WwXAuI3HG35pXrSGcsVeku8JV1PTjjZ66GElH7s4~8AC6l_EqvVrfVCiaMTA5ubAEMgq1gASoDjPOoPFIn~l0C2OmxkpChu8l7FSvHyaefjC7LWro~T80yAhwprclzbyJNWLolwdeRWeGhwdP1yg_sZgJbP88ehNGk7g--.jpg
//media.inmobalia.com/imgV1/B8vEv5Xh_VThvnEqMx4G0ZxU_YC_pCgmETwWNQKyeMqLb9Afo_WSoi~kcK5mwaepLz96AHEmAzWJQblCNhundhnOIYTFLWoaYUosxfFWumkbcJOUMeT5x3CZfnAYvoJyIbR7VRJk1Xp8r8fkKDRNO38sMKayE~avz_33iRSqN1~Zg_pZSXkIgm5dvoOpNTmTiHyUW~yGx9E227jr3fDIUgUDryH50uGlBBpQxwcnLHEhv5whh88GrUMYhkge~sR9B3pcJzj24Hx5hxsCIvPakQA6a6j393iOg0XlrT0lnTHcFY~j1wrUQDS9ZnE7bPG7TQRXWg--.jpg
//media.inmobalia.com/imgV1/B8vEv5Xh_VThvnEqMx4G0ZxU_YC_pCgmETwWNQKyeMqLb9Afo_WSoi~kcK5mwaepLz96AHEmAzWJQblCNhundhnOIYTFLWoaYUosxfFW6kxtyTOjjnWNA9w46eukmxP4OAHzDMbZNbTtUDHVjSACwuAYNt5dken_lmqyi8zp4rVyM7zY7qYpadxhzh4kgP1my37pLsgsYfxNOhfE1pfhDHQ~z2YJg~9OevWl77vtAF_DFUyGe65oDAgKuZdPPIv5zDV3Buc8OLuGgOe1nok_B7lp1U~mQEf9Zn8Sf_1wX2Y1j0rO~UoyP0k_P2fa30cLnm3Itg--.jpg
//media.inmobalia.com/imgV1/B8vEv5Xh_VThvnEqMx4G0ZxU_YC_pCgmETwWNQKyeMqLb9Afo_WSoi~kcK5mwaepLz96AHEmAzWJQblCNhundhnOIYTFLWoaYUosxfFW7gOmIOPMz4D5ybTnPhz6QEEkO6TmpnjP1vk06GAmDqQnsPCxChvgHY_YREueDc~bLSZZAuFBB7yT5hlqCsW3dSbpwYovvW84xRttmC5gXh8WnmLmBnjCmMMALkvmCP23erAju3yyder_c_HIpF2aLO1CoTRQ7qA9sjeRZTFBqKvum0Zykte98pRsdUUYm07m7l8jlN8hQCav_OImIcFhQSp5~5kGOQ--.jpg
//media.inmobalia.com/imgV1/B8vEv5Xh_VThvnEqMx4G0ZxU_YC_pCgmETwWNQKyeMqLb9Afo_WSoi~kcK5mwaepLz96AHEmAzWJQblCNhundhnOIYTFLWoaYUosxfFW6bs_azxY9qLGq2cc6KXCwhS9M21awXy5oyw7fDAYlyqrpur~39thyq0KvbkJCyYYBybo5DAYYRoFgoFOWGrs6AgoO78pmoC~GB9WHPXsV8j5dgxmsj0lsbfv_xs0AVHmGvujHl8ik8uT1hGlaj8yzkjI1UsbCPsW~Wj0DtPWuAO_Pjt_4bWlUvMVDryEPPrKW2BU6_gV6Xr7ODAXbVcBwMr~Xs27GA--.jpg
//media.inmobalia.com/imgV1/B8vEv5Xh_VThvnEqMx4G0ZxU_YC_pCgmETwWNQKyeMqLb9Afo_WSoi~kcK5mwaepLz96AHEmAzWJQblCNhundhnOIYTFLWoaYUosxfFWum5B5RXz2lAVWsw0UbNaAI5z_Lwz6VAbtv1a31P6AFBOiwwAS0xr9ZQI7KF8U1zdVM87Rgjt8vh0Vejkk~ejEYIc1ITwreScGMWgw95s7FrmIZgU6oeKhkYQHX9xzbtjM1F58Qulhr9ezSNCQs6D0xgSm9LNWKiRcsAQyT_NAuc6xQwMxf3fAw7UW2s_tQKhVVRIxSQ5idksWz9nNgmbUOr5nnbC~Q--.jpg
//media.inmobalia.com/imgV1/B8vEv5Xh_VThvnEqMx4G0ZxU_YC_pCgmETwWNQKyeMqLb9Afo_WSoi~kcK5mwaepLz96AHEmAzWJQblCNhundhnOIYTFLWoaYUosxfFW6ACRwaKMuZjYG29m2sJVqyG1fZnEucQdAnnhfIkut_G9MjI9~UsLcda4ui3hu4gvxiRGk4MH4PW7k4xhyr6uiyB~9YAyS6T1D8mhAL5OxQLV6xkJcaKoqack1QLcG1yzEHUnp~S~1dtE7Sw5nmONXXVh3eEsDgcPECPnvA2cFUpSOo27TCHscVtIpXRyQ4SgjPRelSAMzVESQMMXRiNo2l2tPOzgWg--.jpg
//media.inmobalia.com/imgV1/B8vEv5Xh_VThvnEqMx4G0ZxU_YC_pCgmETwWNQKyeMqLb9Afo_WSoi~kcK5mwaepLz96AHEmAzWJQblCNhundhnOIYTFLWoaYUosxfFWuZJl4M~KGc58zQkqvOEXJPrCKtLDqlT3OGM2YS689Nf01iXoldh6bOqAY3gAfqidY3Bx0xTjvKMCBc8YgYjeIVOah6osmQd238NULiMBIsehkFXgSTgcxAOP1QsL_cd30WzHDzuVDos8i6RkwIOa8hvgI951JyusvcbUv0Lxfuz1UJ8GZbyPeuAGVaxV6OAV9qDGHA7qX0Sxq4SpRcfTQkc0HFnOzA--.jpg
//media.inmobalia.com/imgV1/B8vEv5Xh_VThvnEqMx4G0ZxU_YC_pCgmETwWNQKyeMqLb9Afo_WSoi~kcK5mwaepLz96AHEmAzWJQblCNhundhnOIYTFLWoaYUosxfFWuP0Eqk5RcCxg4QZ3Y1LJqw9UlhA57x0XlvRgL3PDe0qZM8fJomnypXEcszNP94daakegNX2n0jaeGthrz6rjn7fhlX1c7B78xakqPcSa5BXlin8hotjaG~RKSMv0W3ZsNc1JEOLlpPnQmH_D0Z~w_IEEmsNhxYwvKLZt7tY8qquwC6tJPGewhxU2JdnNuJmHFDLXv9FktVfWgPK0r9YLc5DBddR3xA--.jpg
//media.inmobalia.com/imgV1/B8vEv5Xh_VThvnEqMx4G0ZxU_YC_pCgmETwWNQKyeMqLb9Afo_WSoi~kcK5mwaepLz96AHEmAzWJQblCNhundhnOIYTFLWoaYUosxfFWtNBP3tTJrt7VsCRn02WuvgnbMWT1pymnGSDNqGjon5y4xoZN8s2~TWis9ICZhElsPy4dCWiHpXOJF16TYB7e09L_9a9DNv5RArsQCsdMkAOTC9OEfuw9zbQFFBhxXsS6eAnCK9u9OlJgN8RsuDIYnZU10bdMPWuaT3UfRNjceIP7U4qe0sAkxPTmr2eh7x1jj2eJ_AG4fkK5lkKxFH9I8IIwEi~2vQ--.jpg
//media.inmobalia.com/imgV1/B8vEv5Xh_VThvnEqMx4G0ZxU_YC_pCgmETwWNQKyeMqLb9Afo_WSoi~kcK5mwaepLz96AHEmAzWJQblCNhundhnOIYTFLWoaYUosxfFWu5IEQjG_TUcz0QnRtB7L4wtS0TCHspocGK7ZjYJy6JG7jsII43h4poRNMYvI2CUn0P7laYA5hefo7GL7ixSYBIeljAcqoGw8YlogcHENo3UG_oi08wqAKpcGnfLdbsjVuL3mAuLcKTd2njM8UG7Qme_qJputG592V4qVBi~dFXf9A~GjlSKj2wsJzV9tJ~c64N26Gy8bc1BNvy28U5kTR5ALIN4t7w--.jpg
//media.inmobalia.com/imgV1/B8vEv5Xh_VThvnEqMx4G0ZxU_YC_pCgmETwWNQKyeMqLb9Afo_WSoi~kcK5mwaepLz96AHEmAzWJQblCNhundhnOIYTFLWoaYUosxfFWtQaH~LfwwYGyWNqVcJrtQqQ6gWm~p8oY_bAZpDKXTMdrOnWD8UlWE935HAMQsXQ5V7jubiLV4hH_hpSktU3avnJksdKILP_Pwbiq7LCuAnl8Emh_4l7bjsavyDJ6nWIEjhu9fNcE~60Thp_j59QoHokSbXz1YDEp8fXu~iCeALfRx7fDdItZmRzvtpUtcDdG4n~JKznn_8C8xJCsgmGcjOwO~zv~tg--.jpg
//media.inmobalia.com/imgV1/B8vEv5Xh_VThvnEqMx4G0ZxU_YC_pCgmETwWNQKyeMqLb9Afo_WSoi~kcK5mwaepLz96AHEmAzWJQblCNhundhnOIYTFLWoaYUosxfFWucUxTGmWSxsFLP43~ogGwn2OBbAHHyb0IKiUTF~u~sxbdX24yXnq70QQTr1kr5DYZ0giVPN47S1KnOcXj3Fe6rxQVrRaid5_xMZxbFyV35Euh2ypRWTQKq8F3Qsb9_sF7lJCBaTFF5M~XBFqNVQgxbxOglyENaren9Z5joH8UJ1xhxHSiefv502UqvUSXGlAQFnbBxRJT5VD2nzfrGicdpItY~w~og--.jpg
//media.inmobalia.com/imgV1/B8vEv5Xh_VThvnEqMx4G0ZxU_YC_pCgmETwWNQKyeMqLb9Afo_WSoi~kcK5mwaepLz96AHEmAzWJQblCNhundhnOIYTFLWoaYUosxfFW7e6OqqvrrbLEtAvp7fKvmpg2~c5zUXO1qy7dfKQkDrsY4~5PkOv0wazY~c~_QmRuOtBgTTnvQQSqh9yG~a2wcCw69gYej8auIdmFOCR3Ew0gZkUomSJYePKTOQbLj2n9JjAf73S6n78Gpwc4kXWgIFKhay2RvOhDv2PJgqNO~6DEA4jF7Ral8~KlyWuATZebnJ4OG4vy1ciqTS8ebUftlpF8PAVGjA--.jpg
//media.inmobalia.com/imgV1/B8vEv5Xh_VThvnEqMx4G0ZxU_YC_pCgmETwWNQKyeMqLb9Afo_WSoi~kcK5mwaepLz96AHEmAzWJQblCNhundhnOIYTFLWoaYUosxfFWv_nuUQ3Y2StHabz~ZEZQ6SbsSd8Ez7boCSSL9JSHPOme5iMr45YimN9kY0LlrFbhjrcjqJpdeW_oU3SIi8be85rEYTOsXrH9XPSkK9j0mFUybATSq5hguedKHqHC_M2iZk06NFTLoFS4vMO053vdv7DnszEXTxV5xQVSmRFWfVjSH2cWM~tKj4JEccxmEDC_fAjWIPz2rcd6zh8Q9ZUK_NN51DiQHA--.jpg
Rio Verde, Marbella Golden Mile
Penthouse
SOLD
Sophisticated penthouse with views on the Golden Mile of Marbella
Beautiful penthouse with sea views 100 meters from the beach, on the Golden Mile of Marbella.
The apartment has been completely refurbished and high quality materials have been used, achieving a modern, elegant and functional atmosphere. It consists of a fully equipped open plan kitchen, guest toilet, lounge-dining room and two spacious en-suite bedrooms, one with bath and shower and the other with a private terrace overlooking the sea and the Concha.
It is located within a gated complex with communal pool. A few steps walk from Puerto Banus.
A very special property in an unbeatable location.
REFERENCE

208-01291P

bedrooms

2

bathrooms

2
built

118m²
Video of Marbella Golden Mile Area