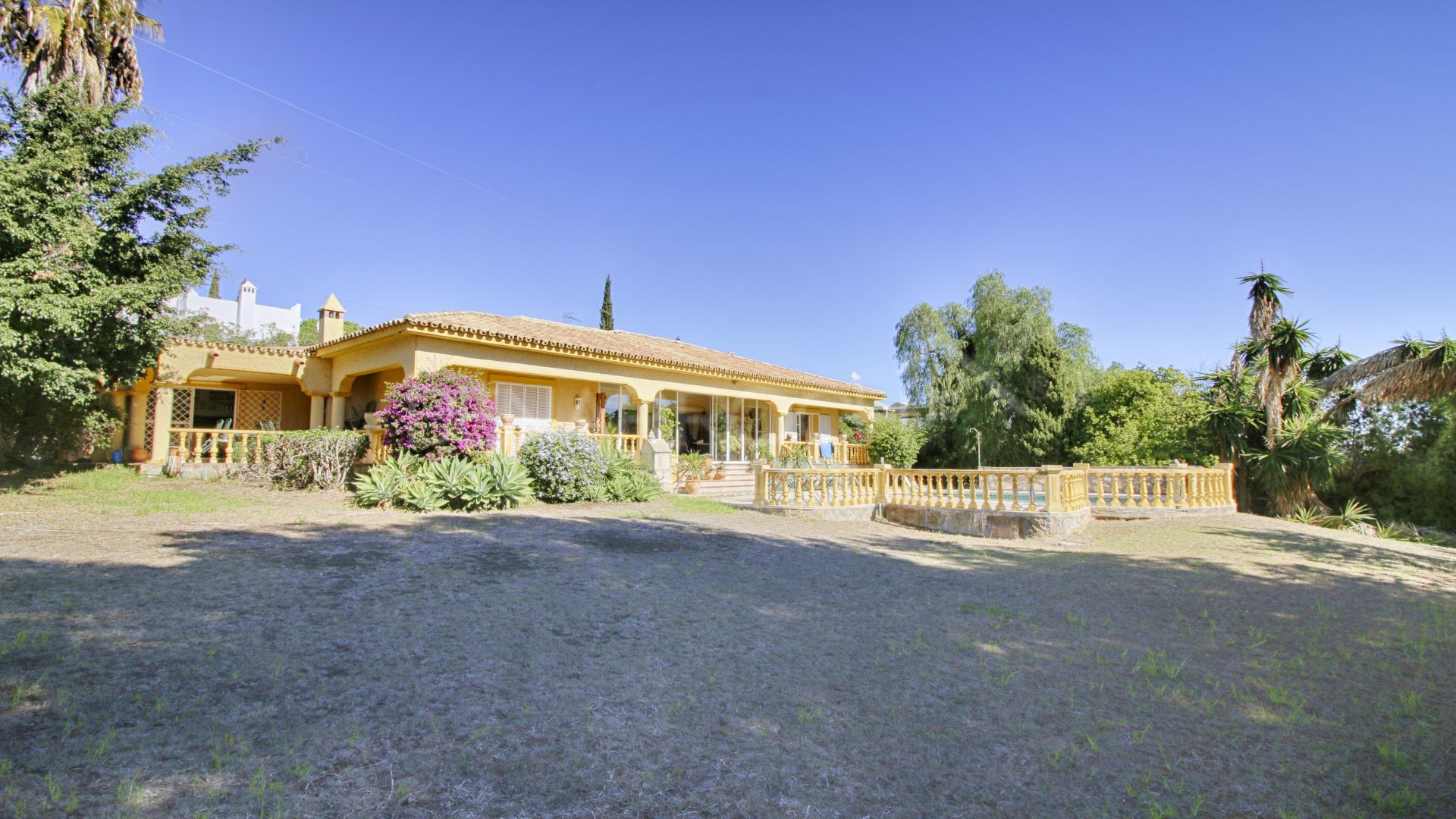 //media.inmobalia.com/imgV1/B8vEv5Xh_VThvnEqMx4G0ZxU_YC_pCgmETwWNQKyeMqLb9Afo_WSoi~kcK5mwaepLz96AHEmAzWJQblCNhundhnOIYTFLWoaYUogERripZlrmb5szyGMoxCvr7fBk28eko28abx_XQd4T9W0OxchssNXToGcaFp3xgyneIQcxF1drYiRB3Ia2~yioMl88NFs7P~dBZflNIkYnFAVANm9TCb54zYnf45SiSVOjUv8GqviMdJKuDQBkV48lfjJR7DQxA9jSW1xeheFi5tRtPjTBsLolz3YnaDxm~ITF29M_TpXEyrE_wEfVItL~JOXNGkqall0Tw--.jpg
//media.inmobalia.com/imgV1/B8vEv5Xh_VThvnEqMx4G0ZxU_YC_pCgmETwWNQKyeMqLb9Afo_WSoi~kcK5mwaepLz96AHEmAzWJQblCNhundhnOIYTFLWoaYUogERri8Jow2GYdhXGZdJWAWwtKnKF8UrEd9S_HskPoFHe~pFrFJw4yHiyZb2~H5aANOC0lOB3vJrX9RFITNeFeWv__Z3m9d47fEyF9BMXIvTffZyNEZVnjcUkSMASQ2LqLvYByyfs91L5kMTCt9cybRhFmoqPUTuWm~UJK31T74llKIL7Q26QeLTIckZulxuqif3PtfgCf55H8x4Ksd3u2shgq48jjQjjJow--.jpg
//media.inmobalia.com/imgV1/B8vEv5Xh_VThvnEqMx4G0ZxU_YC_pCgmETwWNQKyeMqLb9Afo_WSoi~kcK5mwaepLz96AHEmAzWJQblCNhundhnOIYTFLWoaYUogERripgvN9sy67DHrhn7R0C7xhynZBKRLs~x1hdAoZa_1_3L_3IjuCXaXVUPUt0Iu7aT5tELSeTx9HaWReg9SQdBaIedx71vVNMYupG8A9Ke8BMdyBvkdeB2FiztVdRdAcjg5IfKkjcgxIUFVXzcTanJtlBu6V3bd5jDa3EPmuukv8hKW0L6ghbOk8MoH6jQQ6~nnz92zHO6c6812IeWjs2Utk8ZmgiA8aQ--.jpg
//media.inmobalia.com/imgV1/B8vEv5Xh_VThvnEqMx4G0ZxU_YC_pCgmETwWNQKyeMqLb9Afo_WSoi~kcK5mwaepLz96AHEmAzWJQblCNhundhnOIYTFLWoaYUogERri9hktUrxXp_S9542Tx3OfMe3HU9aWJMIAJlVUSoSc8ShgxKxOJsf_waZqEAqHUNf3hkG8vvWJp_KvMx0bLEmKvEo0A7CnK99AdMHPn3OTltbgqpUe1JSFrODRM3J0xKc7TtvY23q96s50NcCWDkGc6NedRmqNJbz3mh3tpqEIIewDypg_4QFfBJGSs7jAM7A5tdBZlL~wS5Qw5ojFjLwhJUElHeGcjw--.jpg
//media.inmobalia.com/imgV1/B8vEv5Xh_VThvnEqMx4G0ZxU_YC_pCgmETwWNQKyeMqLb9Afo_WSoi~kcK5mwaepLz96AHEmAzWJQblCNhundhnOIYTFLWoaYUogERri8uITDG7EgwLYmwuObn1iWxWPqS02jtIMZ1Kt_vA3Mc4LiXVcs4hpepl_LXHW~emgwKP0V7CRg4rOVmVuXFKxtdGP_m59XNp~Z5RGLki2h40UsjNAAqoJg7UBcrJ6TYjZYGZEq_f_rAOui4noGf~tjWeK2_3HVZ0WVGBY5Tkxfo178qsegl6_RMrdyCWIlZVMXKPvfLWRyCZ5vbx2IEW4O43zaPdi7Q--.jpg
//media.inmobalia.com/imgV1/B8vEv5Xh_VThvnEqMx4G0ZxU_YC_pCgmETwWNQKyeMqLb9Afo_WSoi~kcK5mwaepLz96AHEmAzWJQblCNhundhnOIYTFLWoaYUogERri~SG8jKsC__CS7ptnLL_ArB9oDTvFibO~aoiUqqs15li1PdCErnmNYJxrTsGkbQ8oiBljy8KbHEPbk7BChqoPA_aradBg9rExdbtE20zpac3yyd6gJlXtuwhYjCAL39f5_3VwqG~iVRNxHO74vg8MsHhDjhb0yIb64i04XP3aIEav6XRiUrkhdbtZzs7AMKXEbJGrs9n581yU7VxA6UxpibFuNtxzxA--.jpg
//media.inmobalia.com/imgV1/B8vEv5Xh_VThvnEqMx4G0ZxU_YC_pCgmETwWNQKyeMqLb9Afo_WSoi~kcK5mwaepLz96AHEmAzWJQblCNhundhnOIYTFLWoaYUogERrioj1P061EX1Wu54E~39pdv0jZZBupW5dbEGTzsfk69su57qUyoUXsN96Z8c7AuC80S6SGIwZNf_cEEWVQMXjmMAPUke0VYLu5Qh~GwZ66am13gVcm01zGfWjCC49URFDD1FbBG8PlRxV8veb66tyR1OlNdelW1_0~3V7atVJ0UKEaT~eyMFUy6kX~5wB57nNJnOE71INTOUL_lSIAB7mmkWYVCcuFiw--.jpg
//media.inmobalia.com/imgV1/B8vEv5Xh_VThvnEqMx4G0ZxU_YC_pCgmETwWNQKyeMqLb9Afo_WSoi~kcK5mwaepLz96AHEmAzWJQblCNhundhnOIYTFLWoaYUogERri9hq2bgzXl1p53ZLx2PwCLWtfB6JIECkDT3OBdYp5fGs3gF8~lGVC~EXuGRDeITdM6h8sY62ZxsxKqJiSr6t47Zkp72WUop3zCv_GXfvO~w_TziiwuOE8gsH3jXzTVSCdY4GXjhaVB17FA1Pjp0V01G~Ca0WLXn8AmImcJFQ_kd869Kf5zxKM8A5m1CTAED~1RRdJfZiTlyj_AFAXamtFe8Ge4vBhIg--.jpg
//media.inmobalia.com/imgV1/B8vEv5Xh_VThvnEqMx4G0ZxU_YC_pCgmETwWNQKyeMqLb9Afo_WSoi~kcK5mwaepLz96AHEmAzWJQblCNhundhnOIYTFLWoaYUogERri8uAXK0yFzS98t20usWhVGCI_UzLRfWJk4N1Ygcd11yY~lB9E1Q~mdeXcNDNraFWiRqmpaxu14mbP~NMfB7~~37PriA~DqZ4fSC2vCRyhLbyadNHL8MtFtrSGirI4ZAyjwI0a8NIyr3IVVeHBddm8AsGq7hmX~9T_Uz1s7Wta98QCc2avbkcGKstzm5ReRyAIE~1dOWTIVeHB2Dkb2kWc9DIRjM9jBg--.jpg
//media.inmobalia.com/imgV1/B8vEv5Xh_VThvnEqMx4G0ZxU_YC_pCgmETwWNQKyeMqLb9Afo_WSoi~kcK5mwaepLz96AHEmAzWJQblCNhundhnOIYTFLWoaYUogERri9cxskJZZpTqQWBz8aWrsNLFSzx8WAQ5QzjIKHUIDVv4ZeiOKdx6gxkwl_bqWZNmHR~Y~FMVBC5Su~KeQuTtrcRic38ZjR5Qy8OHkemuRB__xqyHzA9Ugz8wkSXUHh~RgfOGnVg9dyVxWztfjR1JTUJSRkkft7H~BGq~ygK0A_~WAtQLAtub5yLJp1wlaa8ev6j2ullwedXA_6Lnr8wIlgHt7qojTIw--.jpg
//media.inmobalia.com/imgV1/B8vEv5Xh_VThvnEqMx4G0ZxU_YC_pCgmETwWNQKyeMqLb9Afo_WSoi~kcK5mwaepLz96AHEmAzWJQblCNhundhnOIYTFLWoaYUogERri~Sd2PtqeyGjInSDslZRutqc8oqxzpK8iZSjEAK00Uve4SAXWrbhXCnLdYI4NXUeVnomaRJ1IuDUsBwSLACzRMLvX791tMrh328toP8rA4aAOzyXgFikQGEWnaB_1YwnXgY8ITJYkXEsoUY4WvCDRtfaqkL19AMp1YsMVnYxhrZYumyk_448SaAaaOA3aXXkPXImANPpjV6bhbdfJMD~jYTdDO_dJ8A--.jpg
//media.inmobalia.com/imgV1/B8vEv5Xh_VThvnEqMx4G0ZxU_YC_pCgmETwWNQKyeMqLb9Afo_WSoi~kcK5mwaepLz96AHEmAzWJQblCNhundhnOIYTFLWoaYUogERri8rH3OWgMjjQDBno8U9HTZDy58SEzRgR04ZoyqUUtVMSAULO_qfhrnkpTyBCTkU8UmkPwOSKhd3O9mnzboXVYNFUIYeGHRYwajCq0lLC48v2W2JVs3Qyn1l22s36aC9mR3wx6vvkE9FR7Edf6scKZjcCu0S5zauXhRSdIiqNaTE5HBqyd3PEYw5twvRKzCHx8RlSaUg0NIJyk0c2jtpcYYqmXKC9GIw--.jpg
//media.inmobalia.com/imgV1/B8vEv5Xh_VThvnEqMx4G0ZxU_YC_pCgmETwWNQKyeMqLb9Afo_WSoi~kcK5mwaepLz96AHEmAzWJQblCNhundhnOIYTFLWoaYUogERri86hAb6dg3DChEvSlVw~oRM0MTlK4MDDeLStjgAJCrvQm9TP5n1YAZrqkb5F6yhrPMlzg~fjIzF7AU1r0SgiRYi01rnJww00PPzknGQi65WnW4DCpiRkeTksnoyc~UVv~LZUGOOtIy49ufxxed6vZbrRg60eUaGGfFmmgBps0lyYvA_KcfcVE3l1sex8FoWFwDnjHaYpBCmMfqZTUXcz8ifvIdEL2KA--.jpg
//media.inmobalia.com/imgV1/B8vEv5Xh_VThvnEqMx4G0ZxU_YC_pCgmETwWNQKyeMqLb9Afo_WSoi~kcK5mwaepLz96AHEmAzWJQblCNhundhnOIYTFLWoaYUogERri9hiE6kWab1ZBshNy8Gs~ofAbIVuqfMRw2CZQa7B8sE6i~WGu3CZi~58wthVLPo5ix_tle7v_uJXYyx3wjUs33wPtItt1i6FheY5SojIZ9cu8ZJk8wR2rPA5fceX~J5HL3gDCSECqGQK6Tqn1LpYvtJyAqPG3G9660FIyEzEaBrOsQbOeOpds57h6xKZhvkwoG95BD7VyG1IxydSdMiFJFARerBp1qw--.jpg
//media.inmobalia.com/imgV1/B8vEv5Xh_VThvnEqMx4G0ZxU_YC_pCgmETwWNQKyeMqLb9Afo_WSoi~kcK5mwaepLz96AHEmAzWJQblCNhundhnOIYTFLWoaYUogERrioLD5RXDBasotVEZdR8G4ds~bPGJVqgFa1kF6sVguNhVm4caCOCGYtUnSM~8CB5JLe6G5F_K24e7ZRC~WjlOAWqDTdLxR6QnbzieZMX2IXwZ5pe~1r1HsGfk8ttVjrEjuLclPjjw7oiWyTc8cf2iXdqfzgCXsEmQr~l6gtV6KcuGYQ98popdJ35X0bJXCBLFBMhuyyqMQeyBJTVcHxj2pT1SqU0bjcQ--.jpg
//media.inmobalia.com/imgV1/B8vEv5Xh_VThvnEqMx4G0ZxU_YC_pCgmETwWNQKyeMqLb9Afo_WSoi~kcK5mwaepLz96AHEmAzWJQblCNhundhnOIYTFLWoaYUogERri~XWM_PHO4fXEdBrvFiyCCZmD5AdwMQ5Pqo1~KVnRjmzumtmB2Ce8Q1fXnEFdyFZX31Pr_tgl6LoVmUWPrYzXNjh_kAdbRyVJpzQY_I6p1azqewHK2Q_sjpbY6Tp4wMVphGBR2qivX1TdmnoVCZgLa9SPbNEnIYIhMD40D_ittL9dIfjjXVHVZ7uNGBqlLtfn~JMYwdteC0eryS9B_LoYfOV6MlRcfw--.jpg
//media.inmobalia.com/imgV1/B8vEv5Xh_VThvnEqMx4G0ZxU_YC_pCgmETwWNQKyeMqLb9Afo_WSoi~kcK5mwaepLz96AHEmAzWJQblCNhundhnOIYTFLWoaYUogERri9h3yp4abrdaud9wQKypCtSZKu9JgBZchkXSXaFkCbbDxxVWALU5lk_GdUhIykZvVBdYXoI1aiXAxFT08vcRAaqHvuXryP4IkAAqJYRBssCiN7jNcxnHsPzu2wRYvvXW38NRsRXck8RvU0wHdAZBlqzvX8NsKE5UdbdSujTYyKY~k6zhwgrljrq0C2p4QtgqNFqAdXlm2rz2i~eqNNpuZqMOrB_klrQ--.jpg
//media.inmobalia.com/imgV1/B8vEv5Xh_VThvnEqMx4G0ZxU_YC_pCgmETwWNQKyeMqLb9Afo_WSoi~kcK5mwaepLz96AHEmAzWJQblCNhundhnOIYTFLWoaYUogERri8JtLnitcAM9L8DcqO5~~JcmDn1iXozO4llnc1yrVkDaTlK_WLR_57t0zxejeQJSMe4tm_V5ZD0fXhsmJEB8OwNK1oEssj6WALHpo35JtO~CMGsEZ1O_VXxqYeyv9gIZ3b9IkD~X~Q1vrEBTi~qsbcaydU2V_NMj2qooTALJNzCz54yaPuSJVo5DtuKZqCZNF_Cohp5j5VApYf~WuebeAdd1lD7sN9A--.jpg
//media.inmobalia.com/imgV1/B8vEv5Xh_VThvnEqMx4G0ZxU_YC_pCgmETwWNQKyeMqLb9Afo_WSoi~kcK5mwaepLz96AHEmAzWJQblCNhundhnOIYTFLWoaYUogERri9x2k6NLwWEQ4dia8BCW77vpQ09GsWDSZUnvaQGQn9ZDC8YZWVEC7ygO9Vg2pZ05syTGvAU3lHOoD_THtWk2~3YsOVfLqJwzIJ9beQASG0vemJHeFAb__UH7e_L~KcOr4bt5K1VFVCEiEAilG4untZTkXxQYx4PTh_AIHcwNQodL2rQ4PJ6evxmRh22Zwe_8PDJok593vVJVcPlBwwhShyTMIRxlizw--.jpg
//media.inmobalia.com/imgV1/B8vEv5Xh_VThvnEqMx4G0ZxU_YC_pCgmETwWNQKyeMqLb9Afo_WSoi~kcK5mwaepLz96AHEmAzWJQblCNhundhnOIYTFLWoaYUogERrioLc3T~WLKvWqlCPXN0AtNfEMdoftRatsflLrMTy~_4nxOZGdv0nbobFuSIFw~Uy2I5Pe4TJ3idsFkT2ZK29cYDy6y5dp1z9DWd_LJS3KOIgQHzTV1crKx__EfeBWdkQZs4T_SyvA9wljZS5GBSRuDRqXveFf5MK2nyt68tCX0oXrEua~KrxKSqrRqbFpLkXoXWydna0P89ZRAQSFTgTyf6QWYeJYAg--.jpg
//media.inmobalia.com/imgV1/B8vEv5Xh_VThvnEqMx4G0ZxU_YC_pCgmETwWNQKyeMqLb9Afo_WSoi~kcK5mwaepLz96AHEmAzWJQblCNhundhnOIYTFLWoaYUogERri9HpY6KneXy5oC_miEAgDjSVVtJqIXqAYn9IsguHl7M4hhicHaxX~YAwraNICtN8SnvdyYFa0VaM_Z6nrx30HE3usxgbs3SQ9PtVpKSkLpdj8OO9D3kVDhaPzuPDe_2Fdf6T759kc5_HJ1xcXyoA5EGSICCXX~vIYUi2_UHmcQwp~5DPwzNSkxzt5cNYxQfDVVynN6EDxOnVI6UdrvlKYtb143wepAw--.jpg
//media.inmobalia.com/imgV1/B8vEv5Xh_VThvnEqMx4G0ZxU_YC_pCgmETwWNQKyeMqLb9Afo_WSoi~kcK5mwaepLz96AHEmAzWJQblCNhundhnOIYTFLWoaYUogERri8TcS4Kc7wNDUbnvYu~Uu4wbKMKYWI6qYKZrrlDtZkK6xshBmqchXqg3bPXiZepUSwRbl0vnsVitPYblQGI0oxzWx6TvbcCHelZ7qDRHTmDdeN7kub0EoeVWZekqeOAvwaerFQPwq4RJ1nYzPEbCKTBQlXEerEI1pBgkm58UMy0sR_mn4l~aww4AzJhRkPH08ao3HNinkpaJcIEbO4LkY4iGcACMd8Q--.jpg
//media.inmobalia.com/imgV1/B8vEv5Xh_VThvnEqMx4G0ZxU_YC_pCgmETwWNQKyeMqLb9Afo_WSoi~kcK5mwaepLz96AHEmAzWJQblCNhundhnOIYTFLWoaYUogERrioXwB1u7WQNnnjBs4KUMBA_qX~X1RElYSRl2vOcZYhrJsKbvNPh6xjgTKWESguyEmKe8gW66D1faFdFakGqqSO5mTk1DrgieYyL4HTxurg7L0192IHM5e4EWDCkNyfHGbNiPHQWyZKX1fvICKI0~iYj7TLcbaaU1RIuktak_D5EIrWKVNVwmSgBC6Y8hHjOlHnAkB0W9zlqoLAEQc5bybYi54cYIGhw--.jpg
//media.inmobalia.com/imgV1/B8vEv5Xh_VThvnEqMx4G0ZxU_YC_pCgmETwWNQKyeMqLb9Afo_WSoi~kcK5mwaepLz96AHEmAzWJQblCNhundhnOIYTFLWoaYUogERri~SDbBEMKb6jxvnGAb7PSz5DTNmiZauYMwMzerpjd6JLoAX8v5UGYej_N58DTEPS9ekc1c8d0wD2YpoZA2WdLIPHM~GJfVNAlhLuWLfYJO45GQNhUeZ6fYBvBpnluNzLWv3wf9~8X9GDnC0Voz7WFBq0WukJBywzNkoeTe1yWIvAidEwIfHk4FZNnTfICCSKVDiMfimeWJliatyF0zVRcZUL1LaFiqw--.jpg
//media.inmobalia.com/imgV1/B8vEv5Xh_VThvnEqMx4G0ZxU_YC_pCgmETwWNQKyeMqLb9Afo_WSoi~kcK5mwaepLz96AHEmAzWJQblCNhundhnOIYTFLWoaYUogERri8J3hd_4W4dY48s2Yk0XlcfObrIvq2r28ikD8vfngOeJcR5J~s42hqnzBFSBygEO~tzGbKFbcKzjPSxfJBGlTxr~K6TnZLuhLpQzlUEKu4jQmU6RfkwLjJ~4ruiQfYy7fx5nw7dyuaNjWBFA7X2PQYOvnUi0Nrv0RGfJB5L5iYbfeYtlIqvr1XRgwF4L3WxaFkHzOnA5jzhKH091m2d1Eq6wF24kXBA--.jpg
//media.inmobalia.com/imgV1/B8vEv5Xh_VThvnEqMx4G0ZxU_YC_pCgmETwWNQKyeMqLb9Afo_WSoi~kcK5mwaepLz96AHEmAzWJQblCNhundhnOIYTFLWoaYUogERri9hyXy9L5gWWSnDh3zu9J0QygDcmWDZA_0eovk7dKwZwFijdYwTG1QRgp32HBuxcE3ENOgZ41reiDDOF2mb~l4eDNZawxLdpH48WS6wx4j7W9pGPA0owVr2V3ScfQFRLHMkuOV5B29prF4XgJn5etS38IxcTRUlDFpnA5xn5z_uaUH84JpCs8FfRDPnW1h0HR029_PwI6heiBXJFNVRVueNYZ4e3qiA--.jpg
//media.inmobalia.com/imgV1/B8vEv5Xh_VThvnEqMx4G0ZxU_YC_pCgmETwWNQKyeMqLb9Afo_WSoi~kcK5mwaepLz96AHEmAzWJQblCNhundhnOIYTFLWoaYUogERri9H3XDQO16gCCxHp7PvZKwdilWRE2C3bRZZhM6Jk_H~K4x6QDK~gWk5FQntKTnQQKeQ12OEFW8wfarmGo_LbbXXOCPInQQUpLkijkgqWtf4h6zSbROG3IhO7~MbcMdDRpL~FwadEVKZ2SJyRTgn8HDdqbx3TaigZVYbAfLV5seX0hcGjFNHqnaop7178cCKC7ku7R0vrixndXGA2vPDlDZlbYgM54FA--.jpg
//media.inmobalia.com/imgV1/B8vEv5Xh_VThvnEqMx4G0ZxU_YC_pCgmETwWNQKyeMqLb9Afo_WSoi~kcK5mwaepLz96AHEmAzWJQblCNhundhnOIYTFLWoaYUogERri8rIDlsliB7AAlYphL3ICqCkTknd4UYn0T6XTK~b3bS1URxsnYRKDtAY8MNrYN5~DosmTZUfNouxgJUftD070tiP6vyind76efkieQBKjecxlkSrR~jiFsO4hBq56xwDU9jw2NsV~FYcahimcdQk9L5Puai6LVFWt~l~FjqX49cOWJ9Aj4KkLNC~s50k_UcucJNw39qLC0iTY9lozYDPNbkAlGI1Pxw--.jpg
El Paraiso, Estepona
Villa
690.000 €

reduced from 790.000 €
Villa in El Paraiso Medio, Estepona
Mediterranean style property in El Paraiso Medio, just a few minutes walk from El Pilar shopping centre.
The house is built on a single floor, is very private and enjoys beautiful panoramic views. It consists of entrance hall, four bedrooms, three bathrooms, study, large kitchen with breakfast area and lounge-dining room with access to a large covered terrace and the large garden of the house.
The property needs a complete refurbishment and has great potential. Currently there is the possibility to extend the house by 120m2 more on one level or build an additional floor.
A short walk from Mustang, El PIlar and Benavista shopping centres where you will find bars, restaurants, supermarkests and banks, which means that many residents live in the area all year round.
Undoubtedly, currently one of the properties with more potential in the area.
REFERENCE

208-01256P

bedrooms

4

bathrooms

3
built

383m²

plot

1.944m²
Video Villa
Video of Estepona Area
similar properties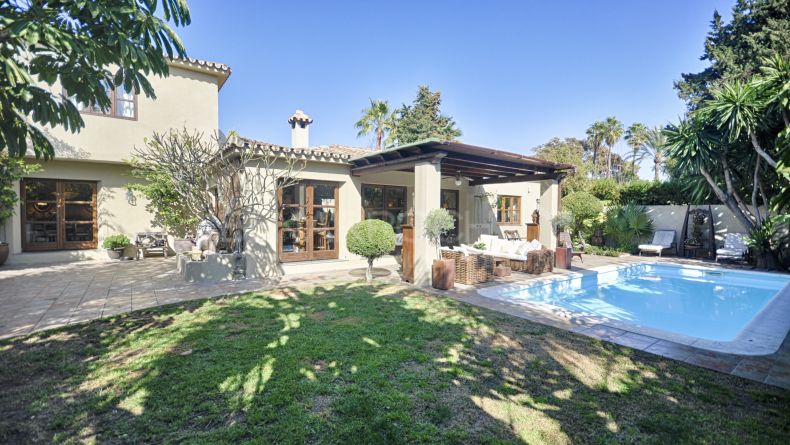 695.000 €
Villa with a lot of charm and privacy in the urbanization El Pilar, next to El Paraiso, in the New Golden Mile of Estepona.The ...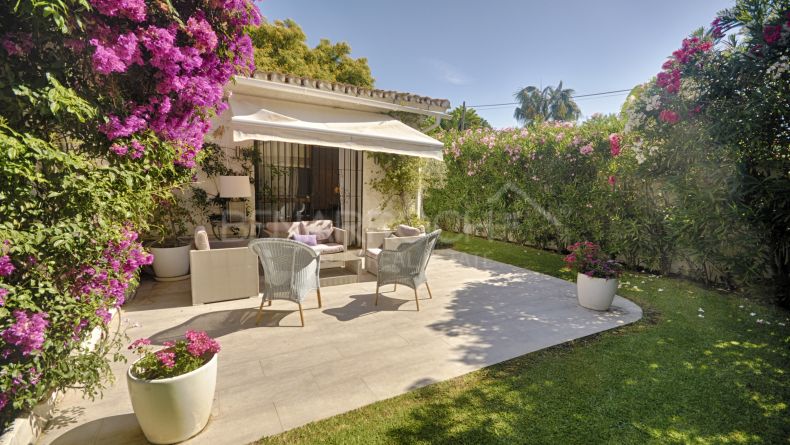 SOLD
When passing San Pedro de Alcántara and the urbanization of Casasola we find another less known urbanization called Isdabe and a ...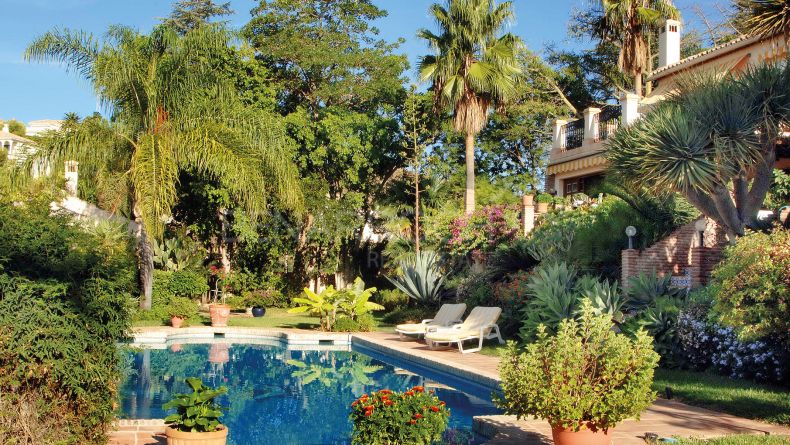 1.295.000 €
Andalusian style villa located in Benahavis, urbanization El Paraiso Alto, very close to the golf courses of El Paraiso Golf ...