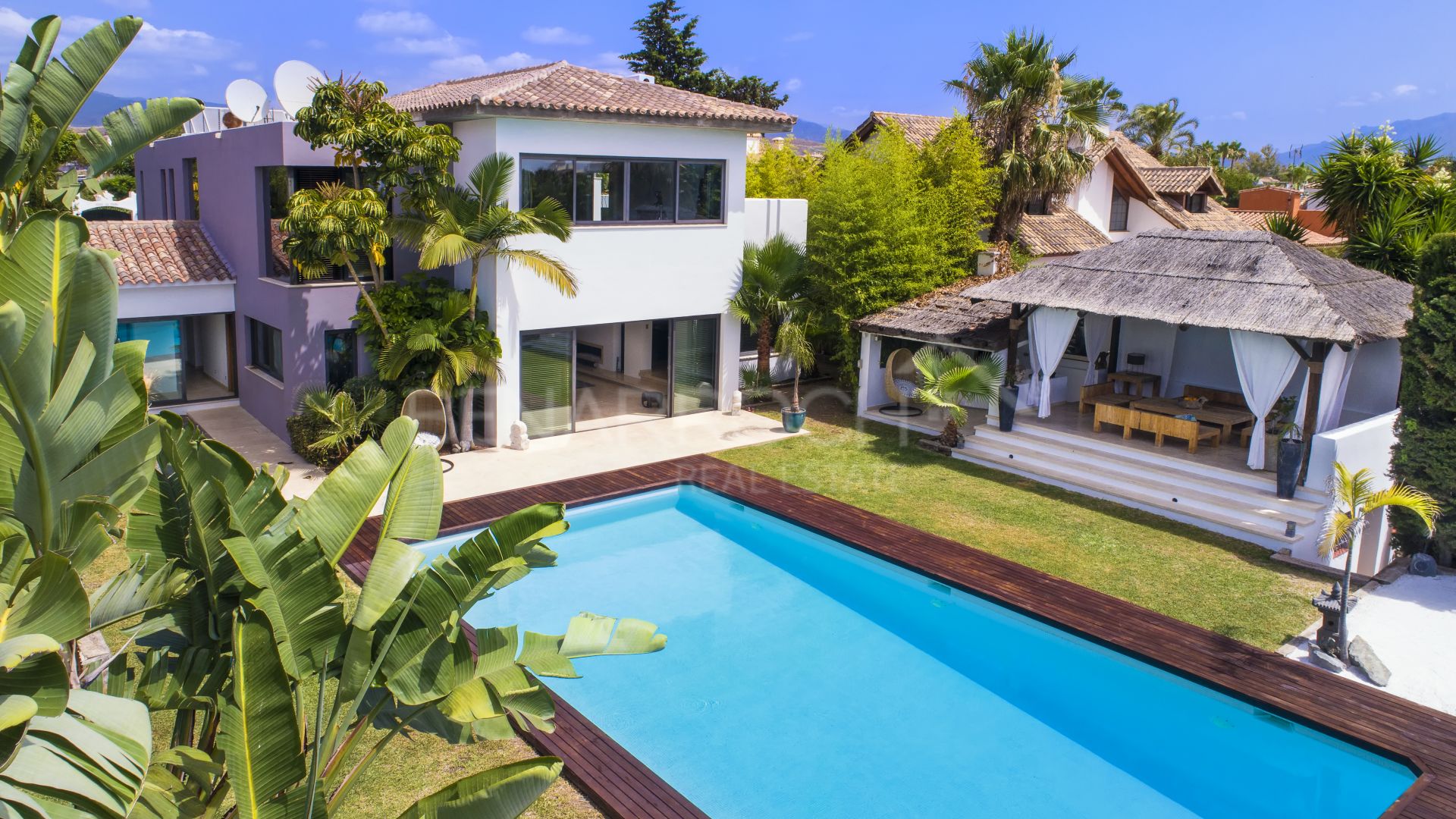 //media.inmobalia.com/imgV1/B8vEv5Xh_VThvnEqMx4G0ZxU_YC_pCgmETwWNQKyeMqLb9Afo_WSoi~kcK5mwaepLz96AHEmAzWJQblCNhundhnOIYTFLWoaYUmeQ_4a3kdll6GAH5x1d0WS0mIUcBp1QTSfdopplv6spwf5tud4W5UTNnnLYNKKtzM4YuzNAQ~89XfL0UC10twa_pKxsxX8frDPXd65Ru1yMtul403CVsKjpXiHgxiolGHBh~3MFxOa~ZqX327r5ylFtu6XcvYSbI1E~~1wP9bgH9K~lcgXf5NAmPBdT1ZAlKso8wMlyEIsq~APg1ZHlbLkqLT5rege0VgXLg--.jpg
//media.inmobalia.com/imgV1/B8vEv5Xh_VThvnEqMx4G0ZxU_YC_pCgmETwWNQKyeMqLb9Afo_WSoi~kcK5mwaepLz96AHEmAzWJQblCNhundhnOIYTFLWoaYUmeQ_4a383u3YMdjegGoIGuFgAAIP_3z8nytmcTzUDOEBaW7pcKVAbXoceu14nCbyhHxAzHNf1WhfW9bOKK8kEmaEQuS5WzxbrVqY570LcbTtEcem_wdA8d~uOBdzYME5d~zkYRfI9VDFP5ESVMnbYWg4hvDc1Brfj3pcm24etrJs3~vSXsEC6PFQ5c1iUQw3Qe5E3gIq0U~5GAyWMOEbEGIP1i5rQx26NQbA--.jpg
//media.inmobalia.com/imgV1/B8vEv5Xh_VThvnEqMx4G0ZxU_YC_pCgmETwWNQKyeMqLb9Afo_WSoi~kcK5mwaepLz96AHEmAzWJQblCNhundhnOIYTFLWoaYUmeQ_4ajefyi0gKDErXhIJPuyNYYyYQ1MbBF1NMr7nsVxaH5BPjm1_fMzFyEGKkputTEPs_yV3hexBDpU0I~UzwInGu7GWRJxiqx04q_naKvj6O0kz9~f3H_gZEGV3Y~b5rYawnfSSV8Jg2sx0U0TCpS_HuOuV0CekQCIMfCskpOmBYtzuDgwTnIC_xAm7whDlTQ6f~aLRJtyuP9D62~KpNsdTGUJboQXYWzQ--.jpg
//media.inmobalia.com/imgV1/B8vEv5Xh_VThvnEqMx4G0ZxU_YC_pCgmETwWNQKyeMqLb9Afo_WSoi~kcK5mwaepLz96AHEmAzWJQblCNhundhnOIYTFLWoaYUmeQ_4ajeSR1ih5TDRy4DoZD3NQ~F99ZwUsVHifXr1uehHcKBq9Al6rND6xk6y2zli0yb9GM3sddfehDKvjvxtYQDBKJ7VRg1H9DQyTwlz8oct5fos3HRVPf8Jamv1jGAbZEj0T40odQWdWrBNcCOcsPl~NQdDV5RNlh0CPr9rnqAKFXKAVzDCzPVk~BpPBBxTAqal50wKQnom5MO~1klqWp6WCDsZz4oR8jw--.jpg
//media.inmobalia.com/imgV1/B8vEv5Xh_VThvnEqMx4G0ZxU_YC_pCgmETwWNQKyeMqLb9Afo_WSoi~kcK5mwaepLz96AHEmAzWJQblCNhundhnOIYTFLWoaYUmeQ_4a2~Hbxlz2JOfgry4LKD_92icZ4U3BJCL~lXdHXmRxjxcxzOt~T5CChABMNMn~c8Sy8xG~uBzjn15wkitx4mxUKfK~lElJGLQWcwEusweVbUpJ5yb5gvZWM~6r63WZt2ZhnGjhsEAOOrFaMQSRj7y3SIydx7YrgFVU2jaH2oclaTOU_1QWDl8F10LNDI3yjqjEW5BsQWnTCio7mhdgKWct5LGTNk9pYA--.jpg
//media.inmobalia.com/imgV1/B8vEv5Xh_VThvnEqMx4G0ZxU_YC_pCgmETwWNQKyeMqLb9Afo_WSoi~kcK5mwaepLz96AHEmAzWJQblCNhundhnOIYTFLWoaYUmeQ_4a2KfUOxTzGWMnux0aIFsFU007Zph8cDzaK69Yqbj6BIzqR41LnSPn~mg6WWk5O9_VrdIaILRFi~Zp44vlEjhXR22GQZCLgARH8C6jiVFMs3x7AsdnCz432gOm~t9YWEx9C8flXIwxs~B5LzBJ1daXGfbztGepWrc4PcXH5wHQe3DsfyjgQQ6l1V1ayfmnoUeBe6909TiC5lfyv_CkcW6IlFig3ARuBw--.jpg
//media.inmobalia.com/imgV1/B8vEv5Xh_VThvnEqMx4G0ZxU_YC_pCgmETwWNQKyeMqLb9Afo_WSoi~kcK5mwaepLz96AHEmAzWJQblCNhundhnOIYTFLWoaYUmeQ_4ai79vQTE9vjngkAcKTVnBUqBWuJH0ok5jg8SnnryptDYFgD0rYXttILy1KjMTMUsPSiGtmvWDGD8ChA8l8M2c9yV0v5BIKAC211c8oSqLXtb2DdDNA6VNvMAY~Hmcs_2LBUy7n0F5F2tDlFU1mdYo~Lun4NS6LccY~W~wk8D0IAdgh4XZ_bPbUL6iMQc4PS6tJxg~9woRmF5~PljY09MBf7ihFJ8TeQ--.jpg
//media.inmobalia.com/imgV1/B8vEv5Xh_VThvnEqMx4G0ZxU_YC_pCgmETwWNQKyeMqLb9Afo_WSoi~kcK5mwaepLz96AHEmAzWJQblCNhundhnOIYTFLWoaYUmeQ_4a35DLj02HgNxqL1VI5T6fgFojgOlHNBRaywH_k3INCM5dpkmkfhlfuL9ttZgte~L6Rd6ab_EP12gL~KLZUwr6GNXQvbi~NdJEVfl8zePAj1Ug0PNUyO0_7Ju2Po~6Nv6w5QElTVvGfzRmvjGXUFNE6_dTwdJyUVP1U_mGf6S2F5EqnBNIufwa3IedfJdoTsC2Wxh9rp004lArY~iYWDMEkckiloTCuQ--.jpg
//media.inmobalia.com/imgV1/B8vEv5Xh_VThvnEqMx4G0ZxU_YC_pCgmETwWNQKyeMqLb9Afo_WSoi~kcK5mwaepLz96AHEmAzWJQblCNhundhnOIYTFLWoaYUmeQ_4ai780ZTi2kwr1Pd7wJ82~NIVYBHnqJ8WAd3KwBf9yUOM75A9g~4UPozbyuuR4O0CFCmaH8KeqB5Vtwm30bgA51cXmVBI0S~g9S1Bs4mhm9X5yOI01Mse5ine7_LFQVlRvNRam1IOQi2opjcTLjWCacDE1cAbvPOZiwr5nooksFDgBqMT2DVuD2BZDwtua6sVlsqcZ3xFJnYXRpLKpDY_qlLOgIohDiw--.jpg
//media.inmobalia.com/imgV1/B8vEv5Xh_VThvnEqMx4G0ZxU_YC_pCgmETwWNQKyeMqLb9Afo_WSoi~kcK5mwaepLz96AHEmAzWJQblCNhundhnOIYTFLWoaYUmeQ_4a3XLXqC4YJaC32UBmV1n1~9f_UGV4n5cna9d0aoNv3HUIr0Pm2xEq5LsePx94HMAV8fd4vOSrPOnA85~qec7gxjf98WqlUkdX8ldikaCswZ3sA4MUclVbGSggCRT5lDp6X92FqKqb00uDpva1wlUusycVzFl0b~oWBch6V8EMKPI0lDUeblLNLXJRtY0zv3IRwD2SGs_ulyanI2WfKs7SjU3iEJkFwA--.jpg
//media.inmobalia.com/imgV1/B8vEv5Xh_VThvnEqMx4G0ZxU_YC_pCgmETwWNQKyeMqLb9Afo_WSoi~kcK5mwaepLz96AHEmAzWJQblCNhundhnOIYTFLWoaYUmeQ_4ajlFPdWCGT_87_uAfJ1u9vyEHbHeQND2O_pBhtvu_6OFHdOUnzbAQGbCiEkNdbgJi_Idm3aRst4u1E1NYfDoJNC9iehnCv3reES8HhInsMOsqG5EXmM1iWVww_ZHhp1IvzssZYSnDEJ4QicZCyPsBUp1ZxjVhgZc8~z_3t8Cu61WgdBzsE6_8vuKC4JT6RrwBrLDFntOxXshxmLhwhmqUgNOsYIuijA--.jpg
//media.inmobalia.com/imgV1/B8vEv5Xh_VThvnEqMx4G0ZxU_YC_pCgmETwWNQKyeMqLb9Afo_WSoi~kcK5mwaepLz96AHEmAzWJQblCNhundhnOIYTFLWoaYUmeQ_4a2KYxpYVR8e7tUh5CKca~UbtAN3Hk5tQCvCFQ8oKhK5DrXzsciY5nBIDuMw6SnM8iq~vT6ur97t0QwrZKtksUuFWhDZ8ueSFye6gSqqZdnQSKMF6MDf_6Y4c7Z_st_Egf9IwA0WwiNUTAgXapXRO8HNaoPTqeTWEU7~83bVO_XsjQSZSJZrboUUNbdEzzQRrhSCyi0tNNQ26uGsGM_X60YHj5in7uvg--.jpg
//media.inmobalia.com/imgV1/B8vEv5Xh_VThvnEqMx4G0ZxU_YC_pCgmETwWNQKyeMqLb9Afo_WSoi~kcK5mwaepLz96AHEmAzWJQblCNhundhnOIYTFLWoaYUmeQ_4a3hKnp7n3wBJl8JeBYdYGvEC2F~lChgFe5_LzzOC8I~5zzdyzZOTPEg7umT8PSqesO8ML7ihO6g~_57kvsNTnsLBSkt4Uzl8wR63HI0d4n4x3RgwPXpdp81VrMpQcPihG1H7KSUuKfqedmfC_SRvjsc7FSZ6WNDmlSwrCOGIMDyb0RcfkfI2knWeZ6l2k5WrrrrlRvKl4DZAGWZTZbC6HRWcfZPfG7g--.jpg
//media.inmobalia.com/imgV1/B8vEv5Xh_VThvnEqMx4G0ZxU_YC_pCgmETwWNQKyeMqLb9Afo_WSoi~kcK5mwaepLz96AHEmAzWJQblCNhundhnOIYTFLWoaYUmeQ_4ajOdy_IKQXO2OBFWqz09Puw5N2Do8hfuZpvCSbGuq81eyEYVwKg2kifau8vKevexa6KWFizfNvlT9Mj01c0ToUvfOhU9i8z6KUUQWUFej8SWIKhuDsLyQWlaWqqFsE3K8vT8NkfapHQ4p8SpHXJJGAkQZNAsZ_alGU~UFV9pE2TQfdtPL4HVZjEtbLvolqtzhaO1CHglyxBYOLR~zpagPPv3efOQrKQ--.jpg
//media.inmobalia.com/imgV1/B8vEv5Xh_VThvnEqMx4G0ZxU_YC_pCgmETwWNQKyeMqLb9Afo_WSoi~kcK5mwaepLz96AHEmAzWJQblCNhundhnOIYTFLWoaYUmeQ_4a3GknnFRsC~vAbrlfrVSEPo_hZJykVJJgRjmH8KitNugInfwJExliaB7BsfcS5ANiCc6f953jWLm94KGgXsF~bTm9_Ng2Z6aGxLaYSuXgSjUFht7lxjpMNMAnT5zqqAW3Me9wLj_B2uORaKFoLt2wiupFFFUsW44SIKzL1f90LX7RuCwka4yKTbfoCTKjPfniCpo6Y5daed9nr2sAJEdQRLIKrRMLSA--.jpg
//media.inmobalia.com/imgV1/B8vEv5Xh_VThvnEqMx4G0ZxU_YC_pCgmETwWNQKyeMqLb9Afo_WSoi~kcK5mwaepLz96AHEmAzWJQblCNhundhnOIYTFLWoaYUmeQ_4ajO6bz6lagJAVcodUxl0FrCwccz8ynhdDPYmrFISyLFeEUQ22gn0nZHbN8Urh8Hs5naysyKlXOj4KlOFOfR9_uHMQGQZH4RrSfrxHPPYF3ySVT2omZBG5t5fAE8Ea2EFQrjmncLWebz~cWBL5lRG4swp6rg5MxKfKVSuXOmp0yoDVzTirB2_hrZ1yuMsSbMMOIne22JDiqULD7bVEtHJNhmJgK_YPHQ--.jpg
//media.inmobalia.com/imgV1/B8vEv5Xh_VThvnEqMx4G0ZxU_YC_pCgmETwWNQKyeMqLb9Afo_WSoi~kcK5mwaepLz96AHEmAzWJQblCNhundhnOIYTFLWoaYUmeQ_4a3hN7CdbCMAQ5pw9DOvvlgFY8no9ObqA3Kl1iXpgDzoPYc2rzWFq7fOtWqNn8h0ClnYYe3nLB1CPGNMHbAWdAjjwYnTRTcPAADUQFutFXQ_UihHheuOWi9d2mB5Yz~hzOhatsRdHQqYt~CBhrBd~X69rZMIo1RqvMpD7wjkqQREbMKQYPeQQo2Aal8yP8K4h6iVw_U5phyyWhoJZRljP2FR0BPIdLSA--.jpg
//media.inmobalia.com/imgV1/B8vEv5Xh_VThvnEqMx4G0ZxU_YC_pCgmETwWNQKyeMqLb9Afo_WSoi~kcK5mwaepLz96AHEmAzWJQblCNhundhnOIYTFLWoaYUmeQ_4ai7q3SoqFCDQxYDzNx9n9D_1RgZGnT14pn7TM3hMZzNvPN8q~lGXxcOLS1m~asRl6pJ2LGu63so03aQ224EYx~DlRYFoanpZ9gEK5_DPqqYYbtH~Os_kjbNhqK_Z12xmxVGd2hMwlGrtd29jp56N_nrDu_8Q~MRnjHil~~eg1hD4_lpfxMaaRjOPcWbXUcooWe4cNd8SDhqZSqz4c4PzBriWyFX4Rug--.jpg
//media.inmobalia.com/imgV1/B8vEv5Xh_VThvnEqMx4G0ZxU_YC_pCgmETwWNQKyeMqLb9Afo_WSoi~kcK5mwaepLz96AHEmAzWJQblCNhundhnOIYTFLWoaYUmeQ_4a2rSY3KvWliSEbq8SsVsPSP8Rzui~7GZDRW4A3hqOifGHyUHxP036~aRYIAZ3AefjMQwkbAR8CtxnSD7jYkmsefVhhqvVSwtljxzrDY196eu9SV_I38u5diGTemk1BHZr~nYB6EUE88et67l4zTqF9E9JkK6NYD_eMN4xqEXVWA1S7MW7JR1d8XqanaWnbx2AXqqhsXQiBG1dj2BtGZZP0as_xY1SlA--.jpg
//media.inmobalia.com/imgV1/B8vEv5Xh_VThvnEqMx4G0ZxU_YC_pCgmETwWNQKyeMqLb9Afo_WSoi~kcK5mwaepLz96AHEmAzWJQblCNhundhnOIYTFLWoaYUmeQ_4a3kkfWi7fRar9yrBQltkgXdE9nqOiSWrHfTNH4NEfGaqDoSHHvI9uXjyd0aoHx2MWsNCvKBnR6sam15stIyA~J4IQQ6NS~LIXEEo4GkR2rGXVRuQ14Jl69tqo0vG8497T1va~Zqm2dR9vKW27QKZ7z6bf5_eATdwVjyaUrB0JFFxo1~2JfnVwsoYaAQoL1TuiTORZ5OaDAwkitcjNA5giXqHL76dFmg--.jpg
//media.inmobalia.com/imgV1/B8vEv5Xh_VThvnEqMx4G0ZxU_YC_pCgmETwWNQKyeMqLb9Afo_WSoi~kcK5mwaepLz96AHEmAzWJQblCNhundhnOIYTFLWoaYUmeQ_4ajeCs6EeAXKvcx38pknM3ThxUH~hXNE2UO7SpBtLXCGkwlaeB94YAiL5148L0y5JVjn2AHxIDpekzx82FNHqmUrrdsxo3G4yR9D21~jB8jbLfUR7UHv51XVWDmjYS1GQu7oShvk6vxC0ScA5osF2nNuDidFzLQXz7ZdPXEW8wydFvBujZMG3C4p0mijP5yP_iF0CbgowZbMIgpGVxi6Wr80TPDbbLpg--.jpg
//media.inmobalia.com/imgV1/B8vEv5Xh_VThvnEqMx4G0ZxU_YC_pCgmETwWNQKyeMqLb9Afo_WSoi~kcK5mwaepLz96AHEmAzWJQblCNhundhnOIYTFLWoaYUmeQ_4a2bGPw_zKUteM8NxZmJu5PE~5ptEkimGwqhyeuZj6u1fZKpWckBK5U08kbBoP~_wUZ9w1b44~mqbVLD11PCLIkKAWrE4xYIulu0B2gLJ0299TE_1P3vv7cxpG89lPCgz7d6NPjF2KOScEmaqIfweGP73ZYOIrIUwgTCA8heMcz9pxqIYFl44cTuVxDxsZIPZeRtcLT0CbalXHWZ56HbUIO8OmfjiQUQ--.jpg
//media.inmobalia.com/imgV1/B8vEv5Xh_VThvnEqMx4G0ZxU_YC_pCgmETwWNQKyeMqLb9Afo_WSoi~kcK5mwaepLz96AHEmAzWJQblCNhundhnOIYTFLWoaYUmeQ_4ajlK1cbULuiL~PlgjtalsBo9opg59nyfDWquypXd46mCYrrzreAqs7nNs4XeoOrgAzHlQhOby6IbG_uEnevV5aJ87BIMJ_KJnD_ofMHMdYtKscXhUbIOlR1Ol9E~05dWzJhyQLE9BukNjePPa~bWLUczK5W9cMcs5Ao_6camTK4fm7L8K0miFrGHU4INC8qy2d6LESFVPsPNXXJxG7HauFTrEUJT6Mg--.jpg
//media.inmobalia.com/imgV1/B8vEv5Xh_VThvnEqMx4G0ZxU_YC_pCgmETwWNQKyeMqLb9Afo_WSoi~kcK5mwaepLz96AHEmAzWJQblCNhundhnOIYTFLWoaYUmeQ_4a14o6A6SzpBh~qXPOtrBzO3VGih1i5rAFBo4Oi1Ob1oplYy8S3kSvNC5AGeIOXS1iPOurb7SExY8QiKJTociHUjehum7uj2U18kGAb1HOQmBrO~nbsOpKABcmRH7JojIiC0fL6hhfKC5WGmqE_Ja5iQzz97sDx_8zLRjnI8NKHaFL5~YfDfEZfytj8lgyMjnElaE3Zm41GtAg~DXY785Fv99JycodtQ--.jpg
Villacana, Estepona
Villa
SOLD
Beautiful villa on the New Golden Mile of Estepona, Villacana
Villa located on the New Golden Mile of Estepona, in Villacana, and a few steps from the beach. A very quiet location with all kinds of services in the nearby shopping centers of Benavista and El Pilar, equipped with restaurants, supermarkets, pharmacy and banks. The beach is just a few steps away.
The property has been recently renovated with a modern style, taking care of the smallest detail in terms of technology and design.
It has five bedrooms, four of them en-suite and an apartment in the garden that could be renovated for guests.
The house is accessed through a beautiful fountain that gives us access to the main entrance. Through a large entrance hall we access a guest toilet, fully equipped kitchen with materials and appliances of the highest quality, large living-dinning room and three bedrooms en-suite. Also on this floor there is a great indoor pool. From all the rooms of this level there is access to the garden with a large pool, a barbecue area and a chill-out.
On the upper floor there is a guest bedroom and a large master bedroom en-suite, with sauna and a large dressing room.
The property is especially bright. Both the exterior and interior design are in perfect harmony.
Covered garage for three cars
REFERENCE

208-01168P

bedrooms

5

bathrooms

5
built

600m²

plot

1.550m²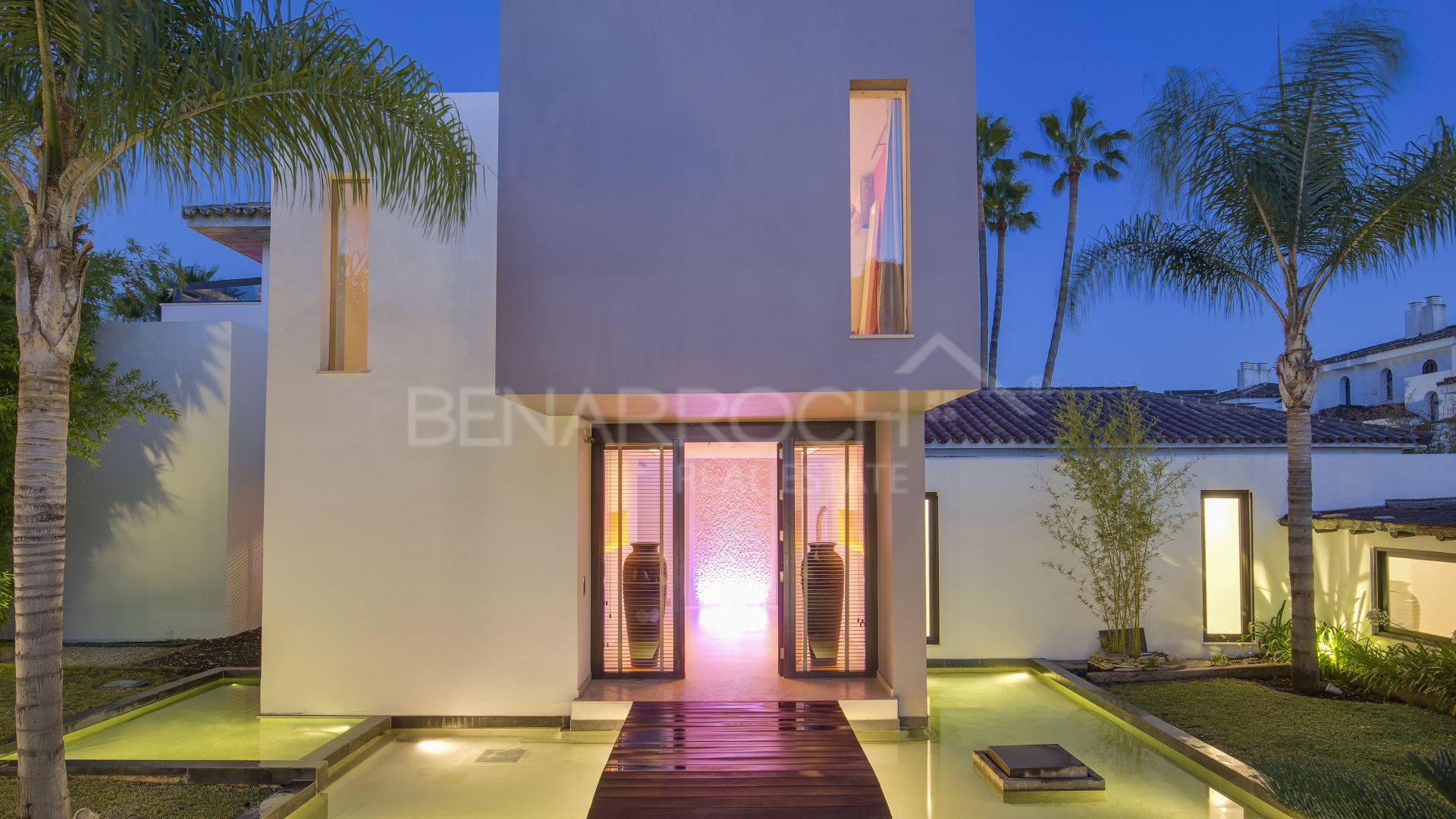 Video of Estepona Area
similar properties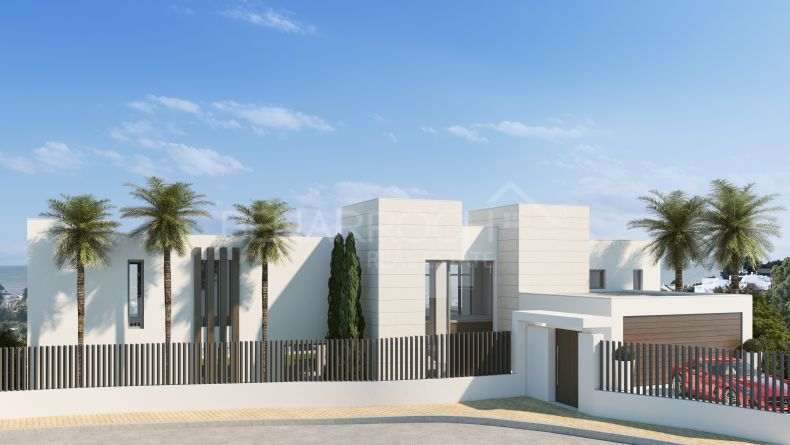 2.950.000 €

reduced from 3.250.000 €
Luxury villa in first line golf with incredible sea views in Nueva Atalaya Golf, its characterized by its private residences of ...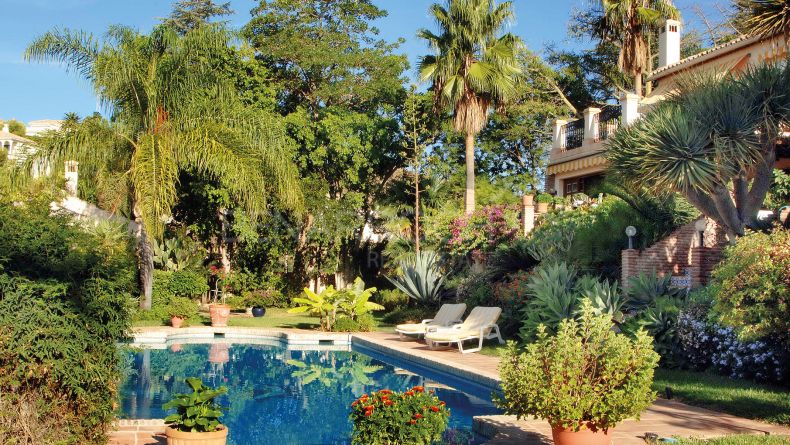 1.295.000 €
Andalusian style villa located in Benahavis, urbanization El Paraiso Alto, very close to the golf courses of El Paraiso Golf ...
1.595.000 €
Villa located between San Pedro Alcantara and Estepona, in the El Paraiso urbanization, very close to the golf course, where ...