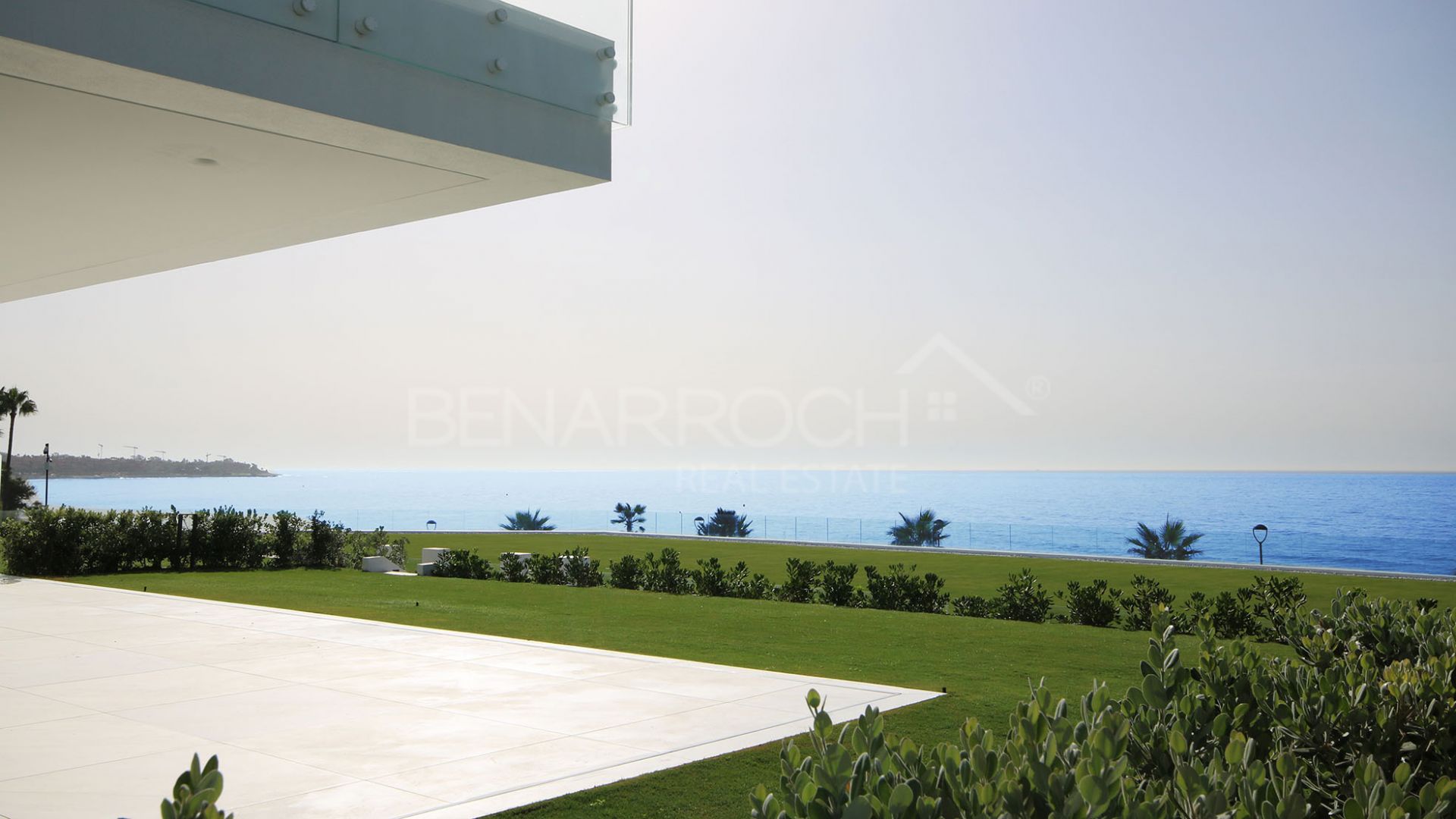 //media.inmobalia.com/imgV1/B8vEv5Xh_VThvnEqMx4G0ZxU_YC_pCgmETwWNQKyeMqLb9Afo_WSoi~kcK5mwaepLz96AHEmAzWJQblCNhundhnOIYTFLWoaYUmZFhHA6aPFOwYXumWrEX9VZdvgc9fVDog71YHkOTURRuM7YGBx2H5d7SCSzcOf1WPQU9s2nhAzk5MV2mI077KneuMrShYsazfBMG1XakIOc8eudQeO_edITzHvfaz1tm_MO5iWi2vBB_yFPp36eIEc0DnB0gcuomPkJMl0v0jTA8fbkWJm9DcYNwyMVwekkNgcOSUqdOwcjylyFOcvrVxqTRRdBfjf0Y8_mQ--.jpg
//media.inmobalia.com/imgV1/B8vEv5Xh_VThvnEqMx4G0ZxU_YC_pCgmETwWNQKyeMqLb9Afo_WSoi~kcK5mwaepLz96AHEmAzWJQblCNhundhnOIYTFLWoaYUmZFhHA6BR9ghcJglz~9OcJURAK6ShqPkIiWbg_kLhfqpnXEkVZjeu8Dykg352Bt81zttCFBP0s9VcgnTCCo~RaK4HtfmIhykkp0vY7IEkClTAqeYSsILCDYXXhB8ediI8qPhXEtRSL~Hmijua2SM6hN9XmVE8ZQASi8WvKIpFF59bH6Rddj5~Zz06NyOzsYv5FvhslHY0NHNc9GyAV7LFEmz7_doFg_OnI_w--.jpg
//media.inmobalia.com/imgV1/B8vEv5Xh_VThvnEqMx4G0ZxU_YC_pCgmETwWNQKyeMqLb9Afo_WSoi~kcK5mwaepLz96AHEmAzWJQblCNhundhnOIYTFLWoaYUmZFhHA5aQymAZFNNmEjXPK7Mg13HnS5YMGOx6TSZVHXxucG~6wK85ifDAOVOkWJCe~2H0kMj_7ajkfsL2j~Zl2Zjt8HmP_vA0diKdPt64VWJsJM1Gu4Lh94kPCYmOqutP1KCOV4jY6PL4~dfDdbA10WhHX2lIMcUot87lKY0y1EAFQdsQb8qZ6ccJXqR4h_HOXoHMhnaFIXhNQLPJEyZHvenA59U8ZRe2uEQ--.jpg
//media.inmobalia.com/imgV1/B8vEv5Xh_VThvnEqMx4G0ZxU_YC_pCgmETwWNQKyeMqLb9Afo_WSoi~kcK5mwaepLz96AHEmAzWJQblCNhundhnOIYTFLWoaYUmZFhHAuG8qH2ZThenSwd~kPMd5f68Knd_H0itwxob2iEmrJjoJMUiTrCxvC2nQ_YoAtFhNzBt2rkVubn7_jDYIFGPmJKHsDe8ZI9o84HYKaBqJicmJx9d6_YMiEc8wMytrKNV2OV7L8wy1Dsz~ewgzVLmFQQcB4JK5x~va1ZJn0CKqFrgAe6oCXc3QTCQxA_LP3VTMVbEYhgnIF58_MmvquwWGiasFkdgiWA--.jpg
//media.inmobalia.com/imgV1/B8vEv5Xh_VThvnEqMx4G0ZxU_YC_pCgmETwWNQKyeMqLb9Afo_WSoi~kcK5mwaepLz96AHEmAzWJQblCNhundhnOIYTFLWoaYUmZFhHAvPym7QIEenV567Cy6~l84kc3qNA3gfISMZnINSHIoTPcWovddubpOPeeRXsje4Up8e3eHoDK4bjMIm52v6JcUCbvzvu0FsCskVjQis3L9QcgFhC_NAXCgGwVHLrZMB78rxHz5fkF69V0nAolrsZuLjpz2CJA9dE5RdARMGENvEwUheu3a2ybnScirswvdxU2Ht6dTV9GJR8m0NQ59o3KohePp_3L0w--.jpg
//media.inmobalia.com/imgV1/B8vEv5Xh_VThvnEqMx4G0ZxU_YC_pCgmETwWNQKyeMqLb9Afo_WSoi~kcK5mwaepLz96AHEmAzWJQblCNhundhnOIYTFLWoaYUmZFhHA6adPKukopzbrjB9Nbj0atVu6NK1mARP0HqYOBLFwdBagcPUINMFJH9uW7Ch2uslpN2S5m_XSaZqVn7~w2gVlKM5bxA0RJA2y_mQP9ZAj4BUNuWYCJHsrEBF4lyCs6TOYj5duVVyt~ey1dB6nl5mB80Wpv7SdAr4gOUumG2sCtVzDieq7EbyVTfIHAX5gMmbVG1JQpqY6p5W1odwEzWCH3ePaIFPSBw--.jpg
//media.inmobalia.com/imgV1/B8vEv5Xh_VThvnEqMx4G0ZxU_YC_pCgmETwWNQKyeMqLb9Afo_WSoi~kcK5mwaepLz96AHEmAzWJQblCNhundhnOIYTFLWoaYUmZFhHA6adIuQ7RhCklgAtz5UwIpRp8hWG0Qhugy~LXnYA1O6ZEiPjW0h4aEKCFou7la9S8PlVVWjfkB3Nsda4QL9E412YHGaOf1oefIrhkfunF3CLBEjOSzwa3pabxe6XpM87Nn7U8xWUbGMh9QmiNL~zFN1cAWZjiJShb8uriXVFew0QeUQCjEyZfXvhMb6adklgLSLzDRn9EFD7Mk7rmINRUD0sEUf4LzA--.jpg
//media.inmobalia.com/imgV1/B8vEv5Xh_VThvnEqMx4G0ZxU_YC_pCgmETwWNQKyeMqLb9Afo_WSoi~kcK5mwaepLz96AHEmAzWJQblCNhundhnOIYTFLWoaYUmZFhHAvPqYNknM82_eFvuSQ7HkdiwTzRaUGd1VoTlKhIywLW6kZMDqqv2xFQWcp8gOuBZ2OydjQQMd45UwaggDmBSC6h7mi_7rzy7DrsXYMzjN908JrFXo2eQXO6nPa9X8Yp7BQh6qkIVad0BwoEfGX9QzkygCleRQUYPxAoxnbN2HM149rGMH0PUf0raiGNQaGG9UEvWSZpfUJFlXIqDdAdsFOxL7Fb4UwQ--.jpg
//media.inmobalia.com/imgV1/B8vEv5Xh_VThvnEqMx4G0ZxU_YC_pCgmETwWNQKyeMqLb9Afo_WSoi~kcK5mwaepLz96AHEmAzWJQblCNhundhnOIYTFLWoaYUmZFhHA7hJPewlJFm~ysnKOOnNOy1FY6hdR~rELv2JV9NfG1_3TbAYuPbefzbl~OYfRYXavvqzFQKabEHQLDiOmzzCQ8HLfNL2B7LW9RxSNykiz65mSk2pw97AmL7wlLBQJGgwoAke~1hOyxWpU7b7WrtW61Yo_RlP7AG~SSba54mISuHtI52z_ozkffdp8bMdrlktmxw_q1QvpY~M6A1ZZh5~E6lN0ifwpLQ--.jpg
//media.inmobalia.com/imgV1/B8vEv5Xh_VThvnEqMx4G0ZxU_YC_pCgmETwWNQKyeMqLb9Afo_WSoi~kcK5mwaepLz96AHEmAzWJQblCNhundhnOIYTFLWoaYUmZFhHAuwdRbKREUawsGP7CIe4qlUxfbDaj6nJUg_tcd9CUF3dXCnja2ijn1MUGcc3BQNoQql08zW~KIEcT5p_YTcgoDjYMngocwcWzKaq~RlxblM73WpMcybGJSL_~KsRq_Xd6WxEqqFteFkWepYwOerTDSZQPF9WEmMUjLkZrAFD4ggEE7lV~fMZufM~_3REF8CHx5wtsz_Vl2N2ZGftK6~Dy8S2FYyAjTw--.jpg
//media.inmobalia.com/imgV1/B8vEv5Xh_VThvnEqMx4G0ZxU_YC_pCgmETwWNQKyeMqLb9Afo_WSoi~kcK5mwaepLz96AHEmAzWJQblCNhundhnOIYTFLWoaYUmZFhHAvK8y0F75Gw9OLEU~jNhGqIkyWG1XDKd9Q_r4J90HUbY~sW96S13AITc0uq~6szkWHv94kHAWzCSIC6MQNdkGHjrMhMngMsC4InryWwt_KwpJeful8j5tPSwMeXER5kvafIWVVVV09JvnFrS6ixfKq6qptnZg1HcWkyZXDBL7LXTj6U4f~hvMuYzdJFnCpxvtj7H2Ai8I2_aFoF2QXWdyKbfofO93cw--.jpg
//media.inmobalia.com/imgV1/B8vEv5Xh_VThvnEqMx4G0ZxU_YC_pCgmETwWNQKyeMqLb9Afo_WSoi~kcK5mwaepLz96AHEmAzWJQblCNhundhnOIYTFLWoaYUmZFhHA6BQtmVRU0EQw_nwqY0JdiXAYCKUiB7RN2tPkNIRZCHbZYjc1g4bTz5LL9Z7IF7cBSqLVdf4_JGHO~CCKCrOnKHj0~5JQItzXIbfNo2UUHUlzt7ScL08UQdSHOv06a1pRWa8PBbM09VXilajEPr54tRYi8ersaYOWvC8LnEKhR7QqU_KEmbQlhkv9t1eDygT3xM1WoriWWfRVc9LWslDRa~7hIXC0~g--.jpg
//media.inmobalia.com/imgV1/B8vEv5Xh_VThvnEqMx4G0ZxU_YC_pCgmETwWNQKyeMqLb9Afo_WSoi~kcK5mwaepLz96AHEmAzWJQblCNhundhnOIYTFLWoaYUmZFhHA6ukncFXnllNdKZhfLpJFyCZmGLdTnK0wUWrK6UkrnLlGltdnAJCjnKoS5iV~kZrw~rVFqeLlHZuYqEE3DzaTFKSv815oXYcgLXKSdeBriacDlj668xB3aV2YDggAeK~1ri2oNXWSQfDE2o3OeFqNOKNd_seG1wwy54DSjw2KjITinYYXS8SY2ActGCPTUqrv6~TMOnvJ_PKZ1fqQ2kYUQfgZ~IcUgA--.jpg
//media.inmobalia.com/imgV1/B8vEv5Xh_VThvnEqMx4G0ZxU_YC_pCgmETwWNQKyeMqLb9Afo_WSoi~kcK5mwaepLz96AHEmAzWJQblCNhundhnOIYTFLWoaYUmZFhHAvqElIyneApWYdbfNSA~IIYctObwb~T31XtwL6iHGeN_D5QQlk8bGLZiHu45~FurGol0vS3PhErIAPb2rOWHXmw22E1eh6mqCzxXu3BN2FxQUXr1EYnrhbHcxgl6MJKP~qHvmYZVcfJqtjmgu9ielePKaxxm3CcPDdOZqZftcSzJdxeouygojoF28M1ztbFOs7Mx0ojd9itkToMaC79ou1tFhDLuDtg--.jpg
//media.inmobalia.com/imgV1/B8vEv5Xh_VThvnEqMx4G0ZxU_YC_pCgmETwWNQKyeMqLb9Afo_WSoi~kcK5mwaepLz96AHEmAzWJQblCNhundhnOIYTFLWoaYUmZFhHAvPd~BRaFkWT3OTznIkVYjnZ5Rn1m1ZJcmMrGvpqgHXcNUNC1IKWw6PdHXWVXKC7bc~1TGtW~DWGF2STG_pbvUMG0eQezBxys61VqWkFvXWX9FJaPfQ2jLQaPG6QOuZtYqH45EP_B_eRocLshIOv50vc7ZdFoF0oSE2~pO~DzMXapm9N4I3WpmGdUX~D8FZc2qIr6sJlIP4SB9wJtEt9gGtSzYq2iRg--.jpg
//media.inmobalia.com/imgV1/B8vEv5Xh_VThvnEqMx4G0ZxU_YC_pCgmETwWNQKyeMqLb9Afo_WSoi~kcK5mwaepLz96AHEmAzWJQblCNhundhnOIYTFLWoaYUmZFhHA78jp9AXOr5VOj~wp~ofRC1EsigTCz8Tz1hwEyvJekCnvaWPzJjUDyyKbApqoSQUY3QstUuDOE~~UiWGdIq~zHKVnSWjkpPaim2g306Zwrx~cc4GYlybdeJhXSqKGdcLe961207IVwO9jZtCLi6zvGTA8HiBQwGuQNfKzhEJQFzMmqIsLGezG0QLkcJanF_me9dOusahCKo74lHGE69QFSFtcyGQ9kQ--.jpg
//media.inmobalia.com/imgV1/B8vEv5Xh_VThvnEqMx4G0ZxU_YC_pCgmETwWNQKyeMqLb9Afo_WSoi~kcK5mwaepLz96AHEmAzWJQblCNhundhnOIYTFLWoaYUmZFhHAuGlp_xfH9B1qtjA2xyZ1fFwNHP8y6rMjODpnJV~8PtCmlHJpSX2qtOjbu0m60ETqZfbTyZjRVaA1NZjJAvoMWDIIqFucCN2X79nMAty6W0Rbq4qy2_FTRE4QNx0a2YLHBSOpjwIvShJLiP4Oa3VnCD6V7yaDWVlnrymlRPKFm4Rm5z82Y_pAy0He407~PKDsT4As_AOZJDn~pMGVzgZf878PbNLL3g--.jpg
//media.inmobalia.com/imgV1/B8vEv5Xh_VThvnEqMx4G0ZxU_YC_pCgmETwWNQKyeMqLb9Afo_WSoi~kcK5mwaepLz96AHEmAzWJQblCNhundhnOIYTFLWoaYUmZFhHAv1F7wNvre1WY41n_Yt1DA2Thz3L2LHlzyWKzzEYJ6d1i6C5RiFZ2cIHcD76F3cw4OB22ZSYGl9LYflRznvdANlARY1uGRT0r5MYOlwQk_87XRilP3FdolrJ9Lfz4ke69PdQnO~CvofmSXgfRl15gUb0vm858T4MnRLHoYyCMhnhEMd4tbnt4ENo1NZILgcMOL~X2cvcJgZ_tjll6uzPWXacrf231EQ--.jpg
//media.inmobalia.com/imgV1/B8vEv5Xh_VThvnEqMx4G0ZxU_YC_pCgmETwWNQKyeMqLb9Afo_WSoi~kcK5mwaepLz96AHEmAzWJQblCNhundhnOIYTFLWoaYUmZFhHAvPqZhvs0GWLyH9EHMPoIrhsDbwMS0c~nKqWlFxHNXrOa9qUFXXT_cTA20nHR~ZdTJ2254p4g0LNo1fzzUZaWxaTGNn52b7loen3phdxwzzgKTKCmxu27tnBpbHj~t3UfRncPqI8cHFC3IVO9JlbalyNTpZs7HJHwY9dSdqhOERLgBn6_hvLpSox8lPwevKdYm8XE1gmfvrdcI3IigOYPOwyyEHKDxw--.jpg
//media.inmobalia.com/imgV1/B8vEv5Xh_VThvnEqMx4G0ZxU_YC_pCgmETwWNQKyeMqLb9Afo_WSoi~kcK5mwaepLz96AHEmAzWJQblCNhundhnOIYTFLWoaYUmZFhHA7h~lrLpgmDSW4T1mzSm~tRtzfR8X1nBZLzIfl8ED~1gx1w2ZfTSjAVtYIdeTpt5jfQOxTnZ1ks3k8hblWjrIJFmDIoAwaUmB3i1llotkYxemZZz31vKOq92FLhKG~__MvSkS5fB3Zp9vpIVMU8GWRPRjG1HeqOCanvKSlW~Xf_LLdyZmANF1Awp2c7T5BsFcK_jNwJRvMAF~i70disHAiEYbUSomoQ--.jpg
//media.inmobalia.com/imgV1/B8vEv5Xh_VThvnEqMx4G0ZxU_YC_pCgmETwWNQKyeMqLb9Afo_WSoi~kcK5mwaepLz96AHEmAzWJQblCNhundhnOIYTFLWoaYUmZFhHAuGluBWoFh3tdBW~zPPFPhJ7gibwO5KAei4mXfygwR6VGS68refjNSzfpCL1Hqi98O6qPF17PyexA_tNUhx1ZQjSjnWWqN0LEGP8L_H8cFcOjkrXCUZGEbZwHs7M8X4x~zVJfgv1D7_xBRRoiY1vt7A10xfRWGO32T54L96VRcr3qY1QjARCt~h_QrzOM3zvEr~LM_1PwVstoegeOh75~aRwVdfXolw--.jpg
//media.inmobalia.com/imgV1/B8vEv5Xh_VThvnEqMx4G0ZxU_YC_pCgmETwWNQKyeMqLb9Afo_WSoi~kcK5mwaepLz96AHEmAzWJQblCNhundhnOIYTFLWoaYUmZFhHA78i70dGya8bElGrq48fOuOXmTH7UHHwysRQMG99xh5pO~m4CHgO5NWZ8od8TWot~U_NIfNAoZkPayKBJU8TUoUwS_af~ybBR6wrVraBFkW8YOuELe1i4RW7pNz26k_0pUHZQ2lZ77Y4LLO8SnQPYNPv2pX7W3DU2aWuta9e4tmBzUPBYUTQUtwvblsrtZ2zXi8XFuytFeR0KFSc1ounc280eX4bYRw--.jpg
//media.inmobalia.com/imgV1/B8vEv5Xh_VThvnEqMx4G0ZxU_YC_pCgmETwWNQKyeMqLb9Afo_WSoi~kcK5mwaepLz96AHEmAzWJQblCNhundhnOIYTFLWoaYUmZFhHAvK0jketfwVY4aH3qXGcP5VmFknGPaeXZwYYIb3MxYNMtjXSBfS6B~O9Kqjg9BFC1BsJcBellOqiJa~Jtg3Op3JFzTSv6yDXdjTnM7ZltkOFe~4ytwdLOBWCvR1wBHAT_YUO5Of6bwDtFowunzHHkEXlmezoYIwJJh8hJ2W5jEkgv29XCSu2fnVFHpZvDylNtLuLPKQLQqPQBe3rJNQhCd9xI5SzOcw--.jpg
//media.inmobalia.com/imgV1/B8vEv5Xh_VThvnEqMx4G0ZxU_YC_pCgmETwWNQKyeMqLb9Afo_WSoi~kcK5mwaepLz96AHEmAzWJQblCNhundhnOIYTFLWoaYUmZFhHAvqLsaWhUrZ21PSuEpAnI2zWlNx96YoVJw0Cx0uf7T2Seb00yrNDomKy0JTBPDccJorFZ3EMOx5E_AuuocJ68PPx6e6WiUaM2OU8CLUMSn58XSlrXMp6tEjbsm_caah9_lYQ~wvt6FTHSOG5uWHa53EovbJ5cgQlu9Dh09H2hRLr7SsD_e5zCXU5vyQnOcn6aWO3_pXWoqGl2XC28I64IzDHWRRiQ7A--.jpg
//media.inmobalia.com/imgV1/B8vEv5Xh_VThvnEqMx4G0ZxU_YC_pCgmETwWNQKyeMqLb9Afo_WSoi~kcK5mwaepLz96AHEmAzWJQblCNhundhnOIYTFLWoaYUmZFhHA7brJ8eDGOA96g_prXp65toNM21jH0qG6fPiKNlCFRPNswWMcZICm_RIeEF_ickYx5c5gphRpcZMDr9FCyUiNRZQR0z4dmVTM4x35NzEIR7BZxAcN3PLApwOR2QAFhnigBtvjn10Gx65Idk~5LG0TbyHBibsizsSmQ_5tAnha2ja5PazpGeZ_C_DxTrJVK97VsMvkU~46k~16RpE~u9Yr1qRzbNHHAA--.jpg
Emare, Estepona
Ground Floor Apartment
SOLD
Ground floor apartment in Emare, New Golden Mile, Estepona
Elegant modern style apartment on the ground floor belonging to the residential Emare, located on the beachfront of the New Golden Mile in Estepona, a few minutes from all amenities and Puerto Banus.
The house consists of hall, guest toilet, fully equipped American kitchen with wine cellar, a large living room-dining room with access to the large terrace and garden, 4 large bedrooms en-suite and dressing room and, on the lower floor, a basement of 74 square meters with natural light and ventilation, toilet and laundry room which is accessed by private elevator from the house. From the basement of the house is accessed, through a door with fingerprint opening, to the garage area where it has 3 parking spaces.
All the rooms have a great light, the bathrooms are perfectly integrated with the dressing area equipped with interior lighting, removable shelves, shoe rack and glass doors.
The domotico system that the apartment has, controls the lighting, the air conditioning, the underfloor heating, the sound system and the access control to the house.
High-end materials and the double glazing "silence" with solar control, provide total thermal and acoustic insulation while saving energy.
The residential Emare, has large garden areas with access to the beach by fingerprint control, children's pool and infinity pool of adults heated, all in a closed and private.
REFERENCE

208-01114P

bedrooms

3

bathrooms

3
built

306m²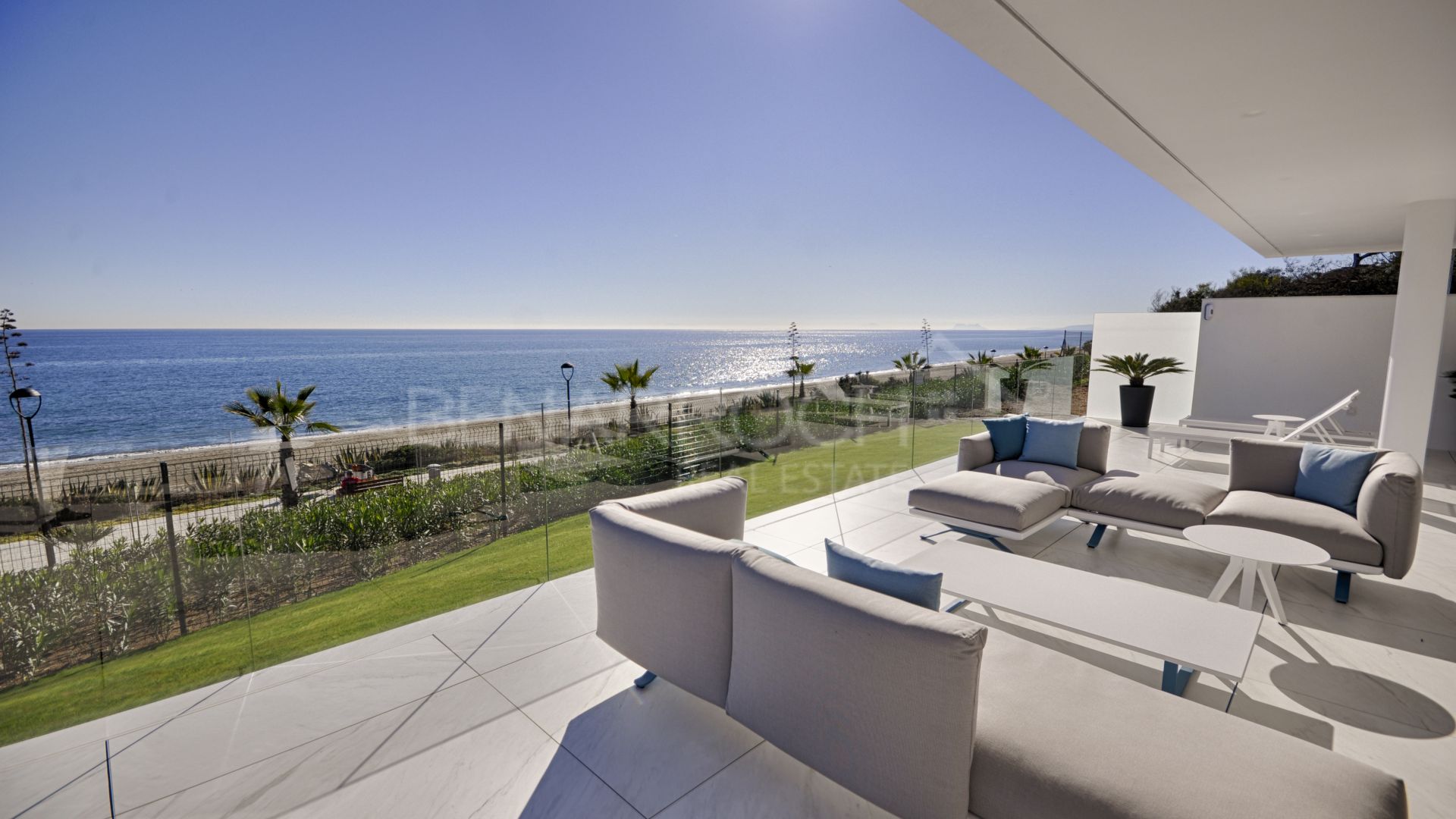 Emare
Video of Estepona Area
similar properties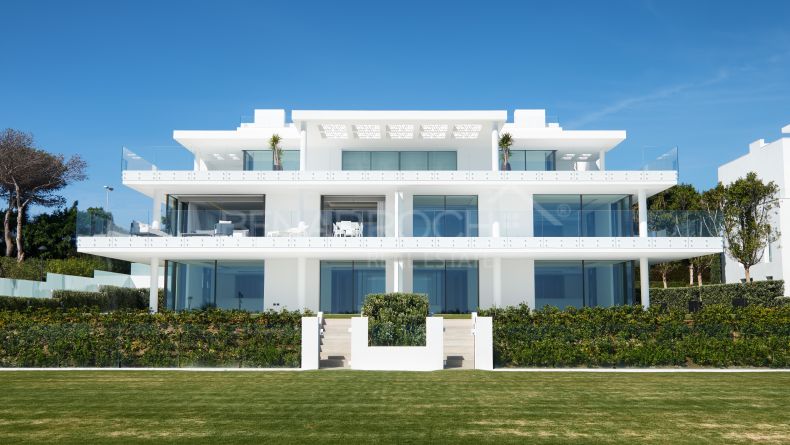 3.200.000 €
Ground floor apartment with garden in the residential complex Emare in the New Golden Mile of Estepona and in the first line of ...