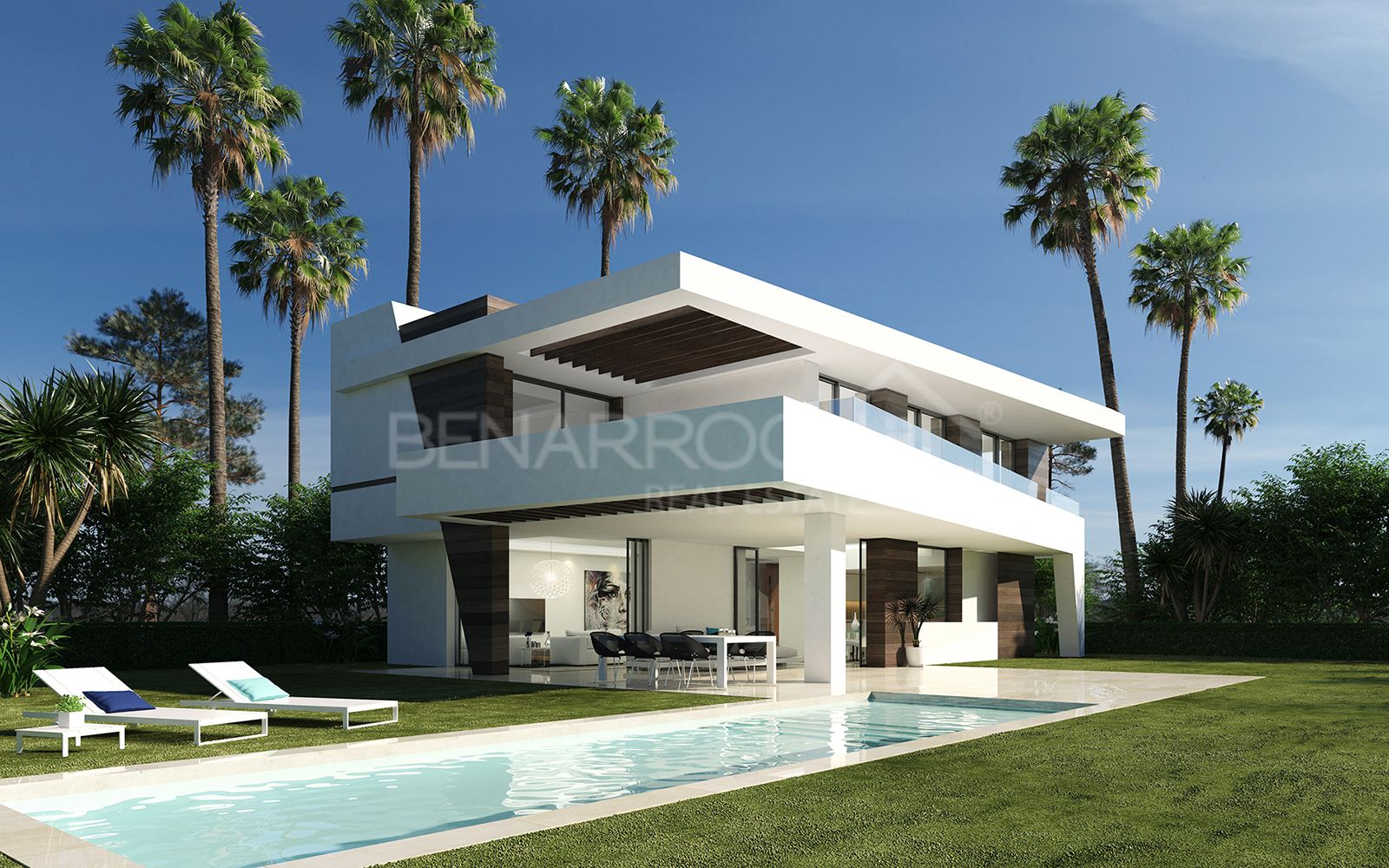 //media.inmobalia.com/imgV1/B8vEv5Xh_VThvnEqMx4G0ZxU_YC_pCgmETwWNQKyeMqLb9Afo_WSoi~kcK5mwaepLz96AHEmAzWJQblCNhundhnOIYTFLWoaYUhZ4XX5cCmzk81p~I7qjxn97qOr9a1_wQWEXr4zVrXEK4zaIgtkDw8bGnSZ5T_40BXoGiN9~42TLXp1xX9GiNs0DPr0JMUw0hY1o8pzJOOdljjZ8STcMYN2Q3sRANsAm1YJ51e2hKmPdhCIV0iNi8eBUWxFZQfEPDwcleWBVplbKztnJImG4zOboi05Yjq2pbOcEJZpxmefKp_JSycFJ0tkRcWRCFrIAb_YFA--.jpg
//media.inmobalia.com/imgV1/B8vEv5Xh_VThvnEqMx4G0ZxU_YC_pCgmETwWNQKyeMqLb9Afo_WSoi~kcK5mwaepLz96AHEmAzWJQblCNhundhnOIYTFLWoaYUhZ4XX5IkJr_UU0fNblikqD_QQqKti3UTBxz89xWIJ6O~hzoQZ1QuoNjVu44Jz8TcOSXe1BXofT5R3abHLYBBnQC9Jg7CiaeRstbMC4Mej8uusaVE_HRUBG~7aHica58Iwbs3wjMrzrwYlBGw4v~Afj0nlw~kcBJ0sv4erBwueRZlohz1lVkGIMRUTFZKBfaq87FNpGNmc_nmC2eVhBEVbouo7kcnkAV0oGgQ--.jpg
//media.inmobalia.com/imgV1/B8vEv5Xh_VThvnEqMx4G0ZxU_YC_pCgmETwWNQKyeMqLb9Afo_WSoi~kcK5mwaepLz96AHEmAzWJQblCNhundhnOIYTFLWoaYUhZ4XX5JLOkqyVHTiNnbaF2icSonG89FCuSkQS11Bxvedcijfb94DJR0lquOUBtLITa8H2fXU4uGbdP6ItNiEYnSzIAx4mcboMZqXlfjWiM5iizWAB9JbEvOIJtEIj0HircUzqWXj3WwypTA9~vN5Pt9aOOzkLfR2iBO0FH9Tjc8GQyf47DikfVIZnCWItaYGfqtkLM1s~smPBgFlVghnhNXEvSZ44ZVV1qZg--.jpg
//media.inmobalia.com/imgV1/B8vEv5Xh_VThvnEqMx4G0ZxU_YC_pCgmETwWNQKyeMqLb9Afo_WSoi~kcK5mwaepLz96AHEmAzWJQblCNhundhnOIYTFLWoaYUhZ4XX5dnzW_EiWjXuQvUTgWnAEM9BmUm~qmLq939x9tFqYNRbLrOkDxh3sSna_ia9t6D6VvhE4ZQeGMvHrbFjrqvMSUWVbfXW6oozlOifAgsxSh5vu1T3MCBzEUHqLb7yKKJx6q0ekCmN16gvQOYkn3mTW1SewXhsm8hR2GhhlAdhxMQKK_GBHjtHQiGIEGjD5HjvnW8lsvkxOkIuRkN60sXZMGmu_wXmJ3w--.jpg
Oasis 17, Estepona
Villa
749.500 €
Oasis17, Estepona, modern style villa
A closed complex of twenty-five villas with a modern yet functional design located next to the La Resina golf course in Estepona.
The villas of Oasis17 are characterized by wide open living areas that connect the interior and exterior spaces through the use of large windows, natural stone and top quality materials. The kitchens are equipped in Italian design, open to the living room. Wooden floors in the bedrooms and porcelain floors in the rest of the apartment are some of the details with which it counts.
Optionally we can add a basement and / or a solarium to the house, allowing the owners to add a guest bedroom and customize the basement.
The resort is complemented by a family membership at La Resina Golf Club.
From 698,500€.
REFERENCE

208-01039P

bedrooms

3

bathrooms

3
built

333m²

plot

747m²
Video of Estepona Area
similar properties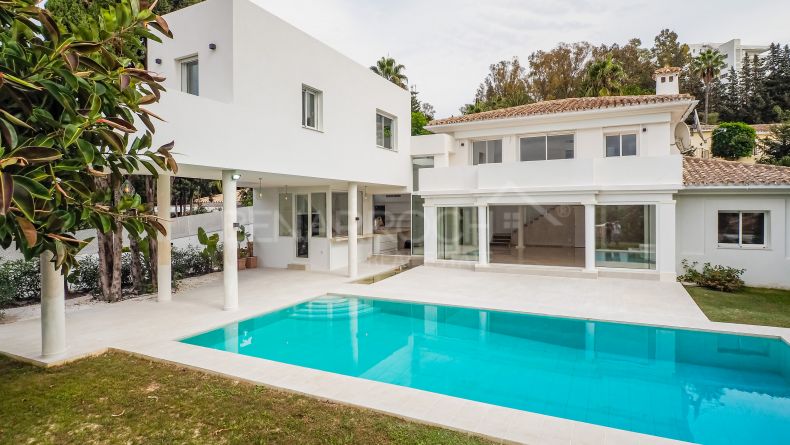 1.330.000 €
Recently renovated villa with mountain views in the heart of El Paraiso Medio.The house has been completely renovated offering a ...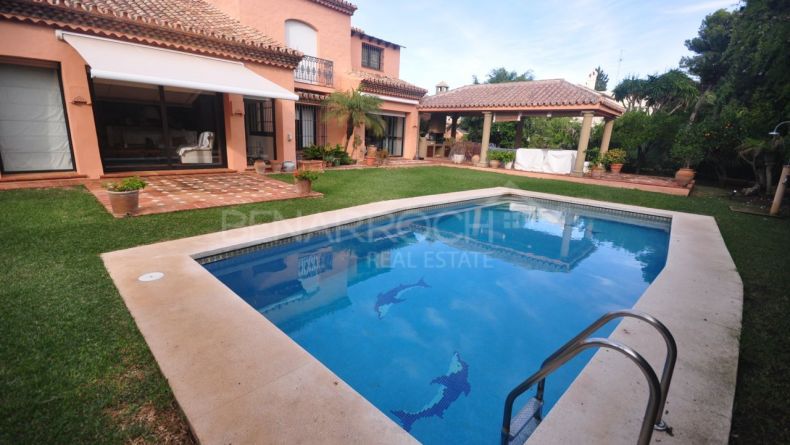 1.150.000 €

reduced from 1.450.000 €
Magnificent contemporary villa in the well established El Paraiso Barronal urbanization, located in the second line of the sea, ...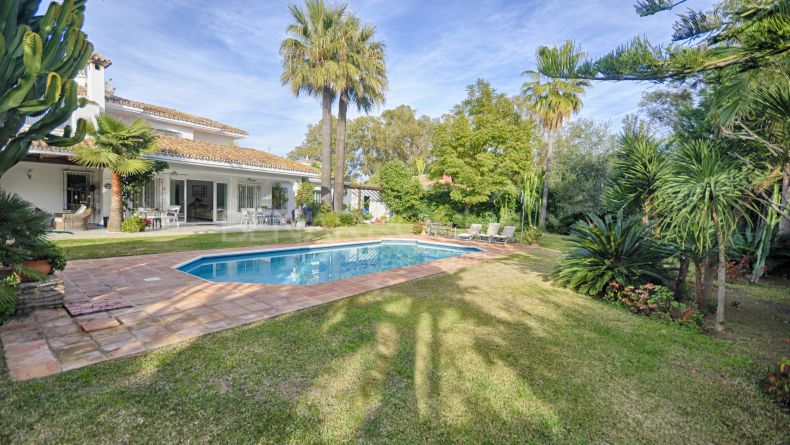 1.095.000 €

reduced from 1.300.000 €
Property located a few steps from the beach in El Paraiso Barronal. Halfway between San Pedro Alcantara and Estepona.The property ...