//media.inmobalia.com/imgV1/B8vEv5Xh_VThvnEqMx4G0ZxU_YC_pCgmETwWNQKyeMqLb9Afo_WSoi~kcK5mwaepLz96AHEmAzWJQblCNhundhnOIYTFLWoaYUhZ78fLpUJRReJsVzaFFwR_YkMMC8z_ZRnvjUMXoYY3uADSb4X57k4qmHnT4T4c2hSQP0UdS~tamQdA2WsZgkXOzCgeSbQ68IqMJq3HvDu3ZdTHu42EpGu24GsUa2Xw7apQ8SliiJepfMzvnFrvR1eFSaAMZEzGkvIce_nsjAU_1kwv1tip4DAgBKhRdzzDwpD7RgsC1ofzTElZcokyo_N0fV7vdxSfa61A7A--.jpg
//media.inmobalia.com/imgV1/B8vEv5Xh_VThvnEqMx4G0ZxU_YC_pCgmETwWNQKyeMqLb9Afo_WSoi~kcK5mwaepLz96AHEmAzWJQblCNhundhnOIYTFLWoaYUhZ78fLpsvn5Rq70NAaz7UxpjUqlbQ5cvYDZKJFU1xYQvX4pybF~QHUHYtdsniqFSlp3dbYO2o2IrAu3rQ6ga4VZSmljYQ0Xb9RI~hIleKpnU6vDhyH00SuTUXVzjzdZ_4Va24SoF8f_Ial2PgNbe7sbyNBl3IpDOlgzNlD0qVLs7e4NhHsH0JfOMS59KxQdPhPsKJ9sengjxYvD1MWk7pOHqfIfhyCiofmnw--.jpg
//media.inmobalia.com/imgV1/B8vEv5Xh_VThvnEqMx4G0ZxU_YC_pCgmETwWNQKyeMqLb9Afo_WSoi~kcK5mwaepLz96AHEmAzWJQblCNhundhnOIYTFLWoaYUhZ78fLpRCa5JUGFoI6e0htaCSxqECH2rCMvrGnAkyZjWxSvU5AN1SutGQs1RVVTW6tlZgw4tXYUjYPehWy6zTShPCMAoAQ~COsPdQLwre9qk3jUI4yq9d5gO0i0USK2nnZZ3i~M9qQOS2ISVAnxPEOm9I3rJVRV7wkpAH5wwUThx3_dHIV7Kat057e0SiKvm2XpQMTWLSYdAqNl7hsJqgpUC00U3434GscOg--.jpg
//media.inmobalia.com/imgV1/B8vEv5Xh_VThvnEqMx4G0ZxU_YC_pCgmETwWNQKyeMqLb9Afo_WSoi~kcK5mwaepLz96AHEmAzWJQblCNhundhnOIYTFLWoaYUhZ78fLpF97Uddp6OHSJY8_TAP0ProVd644eVNYJCulG3yc2Q45y70xSbbJJcqVGkz85jzl3lLR2s_aIY8lVKLauMUyOiv5UeQhzSYmpyjSWg_fvlq~aFrw0mr2lgtpQ4DdVZMvmtgaik5e3OApl6aL9o84XobdZUd2Wqe6D~aO64NoCA3odiOva5NStQK~8blnYKsBZsF47PEhVClrsyLqAWBL9kunCI~6HA--.jpg
//media.inmobalia.com/imgV1/B8vEv5Xh_VThvnEqMx4G0ZxU_YC_pCgmETwWNQKyeMqLb9Afo_WSoi~kcK5mwaepLz96AHEmAzWJQblCNhundhnOIYTFLWoaYUhZ78fLpRgaRco6l~D7zgnpdsqzOffTDbN937RlUSaNjT_cDVMQHZQIbWmACCIJyHMaTkMpxgbu2SkMSy9Cjvx8VDCE1dD8JhXPIssucsZGBNhc6Rr5ksYImhHfiJ8l8Os2_aGzqx5rbDBdujqj_Nthq1iRc135mCvP2kbtOW61oePuQVCnKcWIEPZPSEjJENr05zUW8a~xzG0Dz8C5Hf5C_IraWOT73bnREw--.jpg
//media.inmobalia.com/imgV1/B8vEv5Xh_VThvnEqMx4G0ZxU_YC_pCgmETwWNQKyeMqLb9Afo_WSoi~kcK5mwaepLz96AHEmAzWJQblCNhundhnOIYTFLWoaYUhZ78fLokY7kQO9CIisAHM~vhuy0DC3KcXQMSgs2O4BpXB_0dNEOaUtdyab4zVQBLfYSBwdYdPdzEe1pMLwsfWw_v314Zq7w8iZ5dBMg_sqWsVL4dVcRIvSrO~3z05xmpP961ZiZwZIFbtZcgYiH7u~zdxioaJMctMDD0DA3BaRJ8eg~Jq8y5MnDXxtBuFDWNsTiJJ9xLz~2UrVnazTC9agUUQXUjzMKQ2M9g--.jpg
//media.inmobalia.com/imgV1/B8vEv5Xh_VThvnEqMx4G0ZxU_YC_pCgmETwWNQKyeMqLb9Afo_WSoi~kcK5mwaepLz96AHEmAzWJQblCNhundhnOIYTFLWoaYUhZ78fLr0gBCyTczoLYGqSaTlepivIGrYB3RlJeM4o9VrXEMLACFopHfhWCgQalGaEZR3gZdHxJOJBzWkJSxr8hMVfODF3ueW6EIZTl_ovFqpURNtFjL40xMrbsdsxt40ZtmpSj4MhVElAJq7VFC7tiaanqaLoryWimhWMUNolQkmS_TOUhn~GLJzB~BClAT~2XeZCrkHC0ajqL7A8doEAe5m_DkT8T6~Tg3w--.jpg
//media.inmobalia.com/imgV1/B8vEv5Xh_VThvnEqMx4G0ZxU_YC_pCgmETwWNQKyeMqLb9Afo_WSoi~kcK5mwaepLz96AHEmAzWJQblCNhundhnOIYTFLWoaYUhZ78fL9J~L0WTn1wQS~PSNdZK8nJY6FFQfni88oPpW8gsINTXKo6yMnn9VKL_8uPQjg94qxM6aPA1f2k5yYzib~s2FF5aCdP~wS_Po_YT0swxniBTfk7x1HA_EvqWdDNWMyeUhbtJwNnIMjt2lqdmyle0RX5iiAFBVyQ1NNDeDpm8bu0p20H3ClblilkJL79LK_MpZYDYr7hpgamEHfeeOsFzLfUnYvlwvJQ--.jpg
//media.inmobalia.com/imgV1/B8vEv5Xh_VThvnEqMx4G0ZxU_YC_pCgmETwWNQKyeMqLb9Afo_WSoi~kcK5mwaepLz96AHEmAzWJQblCNhundhnOIYTFLWoaYUhZ78fLpRm_0iIqGR42KCpZA_y7xod8O5vJNsBbd4rlAPBckOTzy2aTtmoNDfZh1NzRklmbzT5lKc3MIES_lwPE6Uv9PX_YzHqIDm57lWLunxSYiN9lcwhonsPviXaPfj8Glqacy0y_BoVTHOXDkyJoVbNeyl0Epot1hEmIaY9~~SHauJby1Yyal7FauImS0aPGwtmq5h_7JTExDDkS~iUtuz~dsI78YreXmA--.jpg
//media.inmobalia.com/imgV1/B8vEv5Xh_VThvnEqMx4G0ZxU_YC_pCgmETwWNQKyeMqLb9Afo_WSoi~kcK5mwaepLz96AHEmAzWJQblCNhundhnOIYTFLWoaYUhZ78fLoaLZg0OQmTJITuQEFUMgUChHRXzoh7BEbNPZXFMLTo4bADC6k7jqw96WgrjRrzULfXNlIW08fIGVmcSM6NVDkvpxUFb0spvW2Oah~9lPTY2545_l5kcwnnuTWuLB97lFguGMrpCt95mBgKyaY9DEbQT1qZhxely6s_gomRNRO2maE~omFanH8Y57ySTPBnzbx6JPWoz3IeN8tCUbw7Fhw~iptkPJ8w--.jpg
//media.inmobalia.com/imgV1/B8vEv5Xh_VThvnEqMx4G0ZxU_YC_pCgmETwWNQKyeMqLb9Afo_WSoi~kcK5mwaepLz96AHEmAzWJQblCNhundhnOIYTFLWoaYUhZ78fL9byoFziFTXrO9DM9c8~IzHqh66L7zcGVTaTI8HjYgqe1k2hDQXeXn2pdcr9tYNXeyNNykrmn5LG~W6fX487MuGinDKAdJCYl1eXEOttCAz1hIatZX_4Rv2fmlFZY2zvwHq7N72ksk0M4akZoEw_d5ZyvI9UySuSrUUGYhZls1poGI3_5mpufh~BCSXWah_lgiQSQmC7KNFwERZKgyj7qjNZc2FwSPg--.jpg
//media.inmobalia.com/imgV1/B8vEv5Xh_VThvnEqMx4G0ZxU_YC_pCgmETwWNQKyeMqLb9Afo_WSoi~kcK5mwaepLz96AHEmAzWJQblCNhundhnOIYTFLWoaYUhZ78fL9e1flLHXo2KWPIT6Ff3txsmbyMioPtzIOs~amQ9Ru2iTTlSUBxlvCLC2N1poAAhjOCUJWkfhryHi9MtxH6mXARe3Y2nV2g1TxYgDP3bdkkKQH9Iz5FKKj6ZyIx~uYKfSg7pY_hks2KQwvvJ9R9arI7MRf6JjXIiuDitZxF6GNdMnMWl7C__OJsFDOyGdE~5Eiir67AVbxenDnIwP30TYJE6o5KHZUA--.jpg
//media.inmobalia.com/imgV1/B8vEv5Xh_VThvnEqMx4G0ZxU_YC_pCgmETwWNQKyeMqLb9Afo_WSoi~kcK5mwaepLz96AHEmAzWJQblCNhundhnOIYTFLWoaYUhZ78fLpA4fJBsU72MtmpPva9Iafd9UhrhDsZht9D1QIlPmhX4QsemBuWKVnEZgnDoDCX~1qMiVG707ndprNJwFd68gue4r57Lc37~yGxJrJtJmc9A_WgAO~1K7vXJqqc402bpnmX1ZW2sZTrgcAwlj4n02fhBXkumRG_s26ogqcFNAkuuY1AQd1wYGxhz~~0it5s7QosQ9AoqjP0yU2~8V7dd0jwXvzMOzpw--.jpg
//media.inmobalia.com/imgV1/B8vEv5Xh_VThvnEqMx4G0ZxU_YC_pCgmETwWNQKyeMqLb9Afo_WSoi~kcK5mwaepLz96AHEmAzWJQblCNhundhnOIYTFLWoaYUhZ78fLpAqXXx4_oXFk_2XvyUdaaHwcOc632qv4Do~b9lFtMMJwWUGXhqVwR~y5s~RZ~gHWBndHTi_ozSNpq7LVp8YKIIOrhwN9qV9D8WPK9yHYvEk7AYxoV9XERFXQmbFsYz6ajOkZ5sLrjPh5XS3So5ag6Szr0Y0NP0s_sYD7dopYzLOXTRNyQbFmeH8c4rLj6dmPJ148~KRRFwwYeB8YhHa1H5VkcrzE4A--.jpg
//media.inmobalia.com/imgV1/B8vEv5Xh_VThvnEqMx4G0ZxU_YC_pCgmETwWNQKyeMqLb9Afo_WSoi~kcK5mwaepLz96AHEmAzWJQblCNhundhnOIYTFLWoaYUhZ78fLo64EEU5t2xRJFLyEOgvSgS9aDPS8~K30V8OL_9UHdZr1jCLYyqYd4NyWpPdO0RAKGCMpRR~6~SmAxJUlYNPF9coJQEwnpSZBk5USMuCSI44u2gN3b8J1U4RiIbqjcmF2x6U5U6IG_t6p33l_m_AhTY_eBJbaLr7en~Uan9cULXkQxAegJiEQM3wv955GaWOPlg9ZILSSai6bza0jimyAdZl721LNBA--.jpg
//media.inmobalia.com/imgV1/B8vEv5Xh_VThvnEqMx4G0ZxU_YC_pCgmETwWNQKyeMqLb9Afo_WSoi~kcK5mwaepLz96AHEmAzWJQblCNhundhnOIYTFLWoaYUhZ78fLpRfAKSXsxnlmsXETc9AcPVFAs7cfaHlTHBkvQjAHdS7qFc3JIvVsgjIkaAmkPwyHkVLMVw6KYbAVHAgU9yu71HlZDf5c6rPHHf4REgkXc1Y6pSB6Yv4XeBoEiI2BG4MGIl1oFgPdgy3qSPNPkmiHx6POKAEKgZeLVj2UYXT7JEgPtSIuxWdhyqbSpFpLI4Jb4UTIDNDo6dq6QZTapRq7j_LOjuquOQ--.jpg
//media.inmobalia.com/imgV1/B8vEv5Xh_VThvnEqMx4G0ZxU_YC_pCgmETwWNQKyeMqLb9Afo_WSoi~kcK5mwaepLz96AHEmAzWJQblCNhundhnOIYTFLWoaYUhZ78fL9_dOa7L3CQOMVYHvesuqMTyd9O0V3uJONVBM3O2fGiYgXGZZYpb8r9MH~Cts7lo1RE9vn1VsY3poTTvDOzoQ4dStpP3IaC~BZ3CTjxwA7cp0P9e8W9lDpQEfCQkdYwpjhQnzUj0oa1ap7mxzq9knE3QWTspfVuTOaZFUSQ7lgkozWQEQpG5_bC88j5ecjh3Jf4VVCOb6SKvkGWabh34LrMztSXPo0g--.jpg
La Alzambra Hill Club, Nueva Andalucia
Apartment
900.000 €
Puerto Banus, La Alzambra, luxury apartment
Three bedroom apartments located in La Alzambra, one of the most luxurious urbanizations of Puerto Banus. The community offers residents beautiful tropical gardens, several pools, a spectacular man-made lake and 24-hour security service with access control.
Designed with the maximum use of light, the apartments enjoy large terraces, two parking spaces and a storage room. They also have air conditioning with heat pump and air conditioning, as well as underfloor heating in the bathrooms. Electrical system of opening of blinds, safe and security sensors in all the rooms, all this controlled by the implantation of domotic system.
From € 900,000.
REFERENCE

208-01037P

bedrooms

3

bathrooms

3
built

174m²
Video of Nueva Andalucia Area
similar properties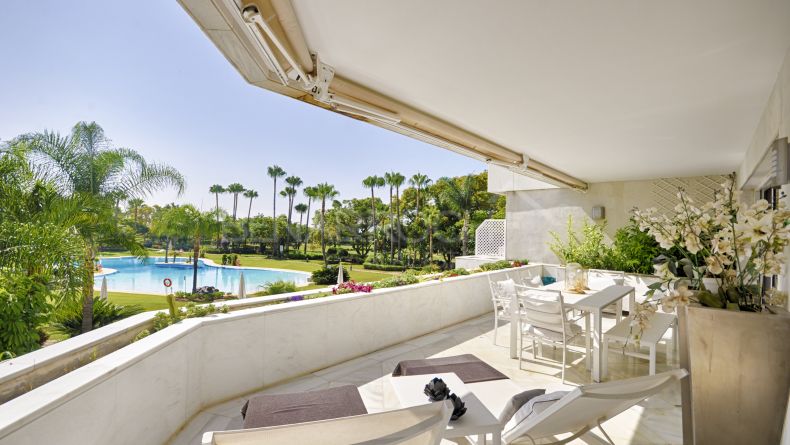 1.195.000 €
Elegant four bedroom apartment in Los Granados Golf, in the heart of the Golf Valley, in Nueva Andalucía.Through a large ...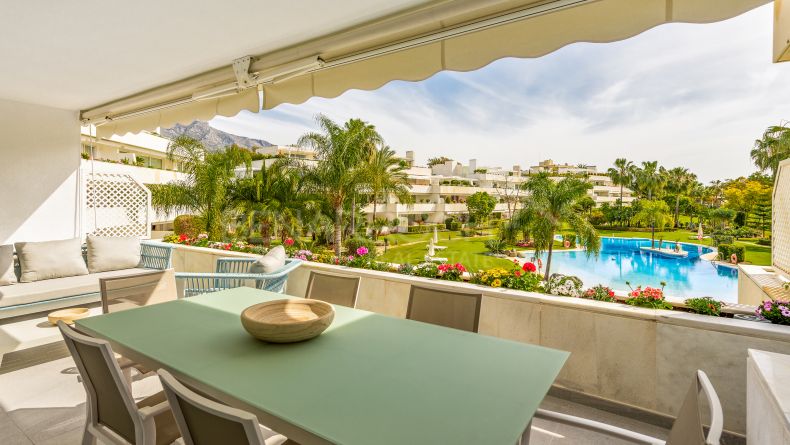 765.000 €
Recently renovated apartment located in Los Granados del Golf urbanization, in the heart of Valle del Golf in Nueva Andalucia, ...