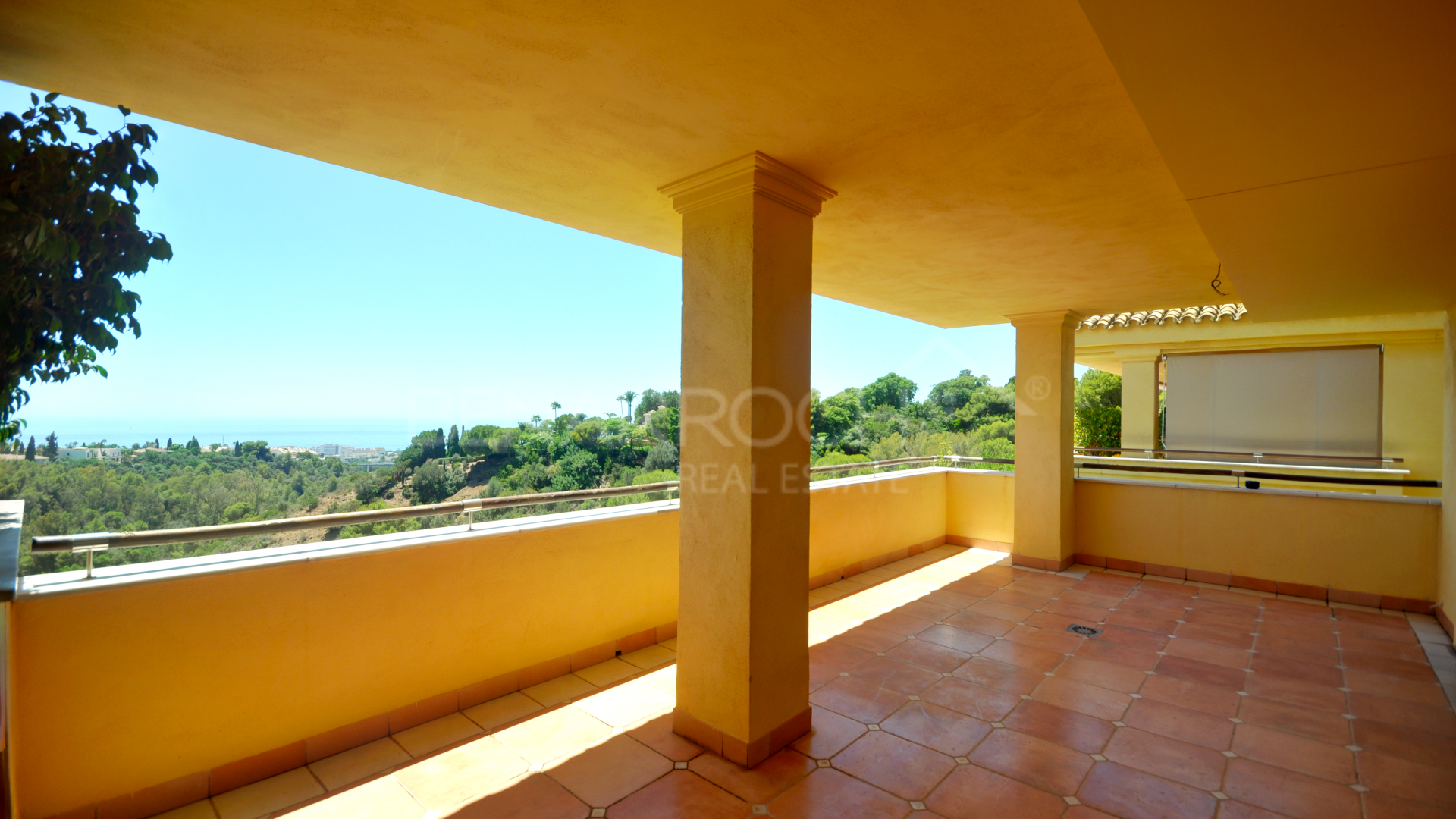 //media.inmobalia.com/imgV1/B8vEv5Xh_VThvnEqMx4G0ZxU_YC_pCgmETwWNQKyeMqLb9Afo_WSoi~kcK5mwaepLz96AHEmAzWJQblCNhundhnOIYTFLWoaYCJ~nzmJIatzSJ2xZPT~HVnRfQupCvYZ7ejsmUXibauaWiNCbZavC8GRkP3870R6hmqPE0q3ejNV2NY93Jf362SL4n7jVEDSy4Uiblj27XOqYmbOJ8M~2OzBdlZSWwmhsZBGPhQh1IWXkfq_JP6K45mMRkPn_mboHDLLGM18aS_BInrBqBsLCmZhaSlAsCFkxC7qfFCivZKrQqeCxB8GtN6Xk6AvBzJz0Rph7A--.jpg
//media.inmobalia.com/imgV1/B8vEv5Xh_VThvnEqMx4G0ZxU_YC_pCgmETwWNQKyeMqLb9Afo_WSoi~kcK5mwaepLz96AHEmAzWJQblCNhundhnOIYTFLWoaYCJ~nzmJePDAbKMN6V~2XDZARH1uZCtplaiC0YFy4~gQ2pflNHGxSF7nPJbyXBWLV9ut_WbtZwmoYAFIZ5RvvNcYbKSLm0AlFscI1Yt5Ty7NHpK5tup9vwvqWvFPTafVyBeFktcZa1pDWtVCkVAPijs~jYQIQRJjZMAwykp0xAvkhT~E5zyMpm7P~zrcI4dE7FhJ3W90DsZKpX2JFxF5g6QILc_jQ30BKutuLg--.jpg
//media.inmobalia.com/imgV1/B8vEv5Xh_VThvnEqMx4G0ZxU_YC_pCgmETwWNQKyeMqLb9Afo_WSoi~kcK5mwaepLz96AHEmAzWJQblCNhundhnOIYTFLWoaYCJ~nzmJePpW~bVTm9TI44v8wGojTuSRModBDEEod~h37wfQ7uHHiQq~zfCIrsNCTumiiiH17vBncy3PYm2jmrGbPc4b3r54mrgrTdJS5ztIjyt~2wk0zCLZCTJClGhYaJWcXeJFbmh_ylCrYFlETPSwtkCsV9zndnZ8Tg~BS15W0sfwud2ehqGXQKl2Ct12zRhnVe3hXVkp4mPtDS3AmlJg0A6whFdc2ymRIw--.jpg
//media.inmobalia.com/imgV1/B8vEv5Xh_VThvnEqMx4G0ZxU_YC_pCgmETwWNQKyeMqLb9Afo_WSoi~kcK5mwaepLz96AHEmAzWJQblCNhundhnOIYTFLWoaYCJ~nzmJcA3N_p1T7YAEqtESBogUiZCacrSPNiPCRaYOWLpI5dezJ4sGQKOvMCKVrL~EL4n4ogotYqxmq4YkvP2U39yI~BrbPx5z_m1ofZFINcfQX5Aw1nJhD3FbE3eE8SgvRy3m8nX6L7uAQcGC80L0k9bObVBqK~LqQCsSOzuftmPVeS9pmD9v3UI8j475yss_z_KId~5UdPpXkBnEeUnrlXlLxOq0zzaRhg--.jpg
//media.inmobalia.com/imgV1/B8vEv5Xh_VThvnEqMx4G0ZxU_YC_pCgmETwWNQKyeMqLb9Afo_WSoi~kcK5mwaepLz96AHEmAzWJQblCNhundhnOIYTFLWoaYCJ~nzmJJqzpiMVEVqAyA7ntW03TXynBJ~rY6hXGqWCQcqmZGNGZsehRUb4Krf8R25fqxgfJfTWso3NyMCNHLFRKIuHsBdwGY1t~TJTF2U_p4QPQItwDXkBruCNtwb24_I~BkfljVQytvJOy_tMM~KswJGI9Dl6bMj9hDkRQz4Kd3BZ1GBSiRmhLAjUxKedGr9_m8gQFNfpYRQ~_Ia_iIpPYVz31jKi5yG5FMA--.png
//media.inmobalia.com/imgV1/B8vEv5Xh_VThvnEqMx4G0ZxU_YC_pCgmETwWNQKyeMqLb9Afo_WSoi~kcK5mwaepLz96AHEmAzWJQblCNhundhnOIYTFLWoaYCJ~nzmJcZO4k5kKM5WQrMxcN2jwMQCGM8A22pY60CvZrtMjIS130tPWmKVKDzE4a4puuh6Zx8gEptNjZVB89DR73G1gXtudpHJLRBqGZQZEGYgEb5pDUhbxVq9a8LYZIHmtdJ8P1KxCyGjRtqU_xk7NGHLfcJoMVnHHG_9cAH7XyoFrGbNIw26RyVvNiPlNYcZ5aIaa0Z~N1UHlW~Vnqf~UUr3jj5HgL6Mjmg--.jpg
//media.inmobalia.com/imgV1/B8vEv5Xh_VThvnEqMx4G0ZxU_YC_pCgmETwWNQKyeMqLb9Afo_WSoi~kcK5mwaepLz96AHEmAzWJQblCNhundhnOIYTFLWoaYCJ~nzmJdTiwf2Kl90bHW~ydlQd9OTtfMgNRNOo1CHxrHPhoCjoeLV6hb7k6Lu8aT1jFjKR8IumqX~3sAsKLc_V3ly7TZeCwXKFTFaX3fBYecbbPMzm3K5S7AmnUwb2ftRk_Ol2nEWcboOd5W4DTBvQZ7ipEuTNAT5MmIgidIwSAHWCXrfW6qSjpOKrfLvPBmfGveppbq4DJzwarumzL4oDLr0o2zrBRCBpdRA--.jpg
//media.inmobalia.com/imgV1/B8vEv5Xh_VThvnEqMx4G0ZxU_YC_pCgmETwWNQKyeMqLb9Afo_WSoi~kcK5mwaepLz96AHEmAzWJQblCNhundhnOIYTFLWoaYCJ~nzmJcvOBLscEHo3zcNc9bMUmdp8DU9x_zYLT9tlTogt3Ird7V4agsFHF0ZN0cwJbGnV0BR8J4tE2s7_nV1aapfKQd~YgNFNGUU0XDblzoHA4Mcil1QQ8_BLdVeZfmJdVqLel~VN4j6rTkeAH5ddGsvzSgY4Pt6s8z~_uaEOfo3jATlepSd6vJ9y7erU_t47lpxUa5ei3DMtjQ0voaJH~YB8fcUoKG0eC_w--.jpg
//media.inmobalia.com/imgV1/B8vEv5Xh_VThvnEqMx4G0ZxU_YC_pCgmETwWNQKyeMqLb9Afo_WSoi~kcK5mwaepLz96AHEmAzWJQblCNhundhnOIYTFLWoaYCJ~nzmJdT4UNbiFHE1MFoABHohqgEYzCkRq9CefUJzgzPLE2fyOwyPx7au9~pL~o6Adir5Luzh1Ub5NvZLe~NwYXzMpzlMIbKHvVN_hL6DkKDU9VlKYRnl8XkbRkV3bY2qUxk0KjdKutOJ~wfjd4hDctJeK4IJSAlPZ7q~gilMShCuyOL0M4rqy0s3nLg9cNjtJ0pi1ufzGQjNHNbM6rhT3G2VLAIhm~SFDXw--.jpg
//media.inmobalia.com/imgV1/B8vEv5Xh_VThvnEqMx4G0ZxU_YC_pCgmETwWNQKyeMqLb9Afo_WSoi~kcK5mwaepLz96AHEmAzWJQblCNhundhnOIYTFLWoaYCJ~nzmJcA8xpMjKOSM_O_5M24FTHUd2PGTZ8AaqV0aWpjcy1QflTHYcBYGf30jxICTGqy5gmNMP3SFUAZBRFfZuO7TVXpOTCFGbRrYWGwrob0QUbBxP2wozkPkbuBAwiMGHcLRNk5RWKMq3Iq7HXIwicSzx6OyvIaD6JKFndA_Noiw65UoPxUZ8Vs8seUKcZvowBNr~5U0EM0d0Iv65sxGtkMikCkzlQCfGWA--.jpg
//media.inmobalia.com/imgV1/B8vEv5Xh_VThvnEqMx4G0ZxU_YC_pCgmETwWNQKyeMqLb9Afo_WSoi~kcK5mwaepLz96AHEmAzWJQblCNhundhnOIYTFLWoaYCJ~nzmJJvm8SXHNmZZxulFaaFW_bgwr8UzHn0O8Zqi_hl~bXCR3rJwp6jKx9cvNJ~eB~wF3W3UAJuks90t~_SWL0Pw3zMdhM8NQZGevDvvpkHJBX0Y_3iMqPDHaZHcnk8p2TfEwwiEm37giKnAxe4y28rTBOyqHL8zcGFOFA3x9DrzMK~ehMNfrRFHGRbqL3j6PFurAcecocZ5Y8CDyZUHMU0uYegL8_5zSeQ--.png
//media.inmobalia.com/imgV1/B8vEv5Xh_VThvnEqMx4G0ZxU_YC_pCgmETwWNQKyeMqLb9Afo_WSoi~kcK5mwaepLz96AHEmAzWJQblCNhundhnOIYTFLWoaYCJ~nzmJdT3854Nrq7RaubGZ59oJpRX6ebxanEJNvKSJ~tusxI8PKDzozh01rVy6pijghg~mLXTKjzDCIn1dN7Jn0K6ar~1if1jC7QmNp2ij4VY9SNosQe_gHVWBZUxHjIUPLyXMCjYTDmqTIILYgo3hMbmm2Qhgv~if~LxotkRHBOaIyaZsqyxgI7BDQhJTBdVh6QDauklk2R8pbaAz25b08emG88GNY4k5VA--.jpg
//media.inmobalia.com/imgV1/B8vEv5Xh_VThvnEqMx4G0ZxU_YC_pCgmETwWNQKyeMqLb9Afo_WSoi~kcK5mwaepLz96AHEmAzWJQblCNhundhnOIYTFLWoaYCJ~nzmJdqngtk7L0YJ2RYx6gG35F0iM1F5IeZZu3md6s_9L2aXfbvxkFeFrGJpsC3XrEOcPygiJtWkJUCAzIFP9cerK~Xd424iwWKxIXLSjkLsAThWsMmhuNnaXT~4mrFIOZue35qDlM58HbrBQAwfUdE9xrh~XlXInv7WHYrYat7Ds2cX7Se5W3XKsScGUryekXK9gtV7LMd00mU_npNaEN1SH7RWfCMNAqA--.png
//media.inmobalia.com/imgV1/B8vEv5Xh_VThvnEqMx4G0ZxU_YC_pCgmETwWNQKyeMqLb9Afo_WSoi~kcK5mwaepLz96AHEmAzWJQblCNhundhnOIYTFLWoaYCJ~nzmJdTp1CEwkz7k6_oYD2tOjCwNmcQsib~Cy_WChTvlkt3HbCDxb_u4O9Hax6eOTntsoKzDxZuaLL16kH~MncKM03hUpQmsOEICDr8bvRr7dbZMEP4O78VA7s67EzrrnnwkyxHbIq7SaJAp8iGFY_YMmx3IkfghCPma2vl5vvRI5SPo9FK1uFHIrWXk6PlyjMawXtQj7Cq6cE9UXti10kM8658MSp9WeQQ--.png
//media.inmobalia.com/imgV1/B8vEv5Xh_VThvnEqMx4G0ZxU_YC_pCgmETwWNQKyeMqLb9Afo_WSoi~kcK5mwaepLz96AHEmAzWJQblCNhundhnOIYTFLWoaYCJ~nzmJcvcnBUvuExqMff0QOZtub3syHoLo2IenqFyC_COjscNnJRufX9MO_HWqRV5a8IPnGL6bVZHIE9DmC1L1m5y_~qAy1yYZZVeff1qb5tC0gxQlL7g0PZTQGkc1JolLURBPEnaq3gxbogjBXA9AOyg73KzFDm411blTwxDgTTdLwEcIMkjG8WuiR2hq~rwZY6fmQyd1OXxCjtc4VQQP5cIkR93i54oooA--.png
//media.inmobalia.com/imgV1/B8vEv5Xh_VThvnEqMx4G0ZxU_YC_pCgmETwWNQKyeMqLb9Afo_WSoi~kcK5mwaepLz96AHEmAzWJQblCNhundhnOIYTFLWoaYCJ~nzmJc4jaBtszl1n4co39yww2w65g8l0KjTIK15fiWgUqlnIuebk7ymjIzRbXPp~v98kciFsgMTiaG9yeOPnO5gTgN85KCDtYuSHI4XvqsnExAyfL4jUnnYeVSX9EesIhgIcHjWiRikrnflfM8cSb3suc17nBruqf6aYWS9Ue3~QXtmAHbgeDBpA~NzPJmN~R81i8Kea~X~Wg3DR36uDidNvY7WOw_sjYAQ--.png
//media.inmobalia.com/imgV1/B8vEv5Xh_VThvnEqMx4G0ZxU_YC_pCgmETwWNQKyeMqLb9Afo_WSoi~kcK5mwaepLz96AHEmAzWJQblCNhundhnOIYTFLWoaYCJ~nzmJcvd9V2ktsOmdMlXVYfKqzTU0Mm4s2BvDMMx072J6d92rZ7dT~dvn73Juig5M43afbzwUwI~wNhxmD5yaITJ~TS1mHxCzZ8mVkH0W7uNVFfQ2z6mdIo3AQvrmoOeeds6nMU80_8RbOmDMV2OUNB3M6rgrGo9qNYpRIBzg5ldijlwDmc7EX5lZ838VpqDp7Qmp2ZA-.jpg
Sierra Blanca, Marbella Golden Mile
Apartment
660.000 €
Apartment with unobstructed sea views on Marbella's Golden Mile
Apartment with breathtaking sea views in Condado de Sierra Blanca, on Marbella's Golden Mile.
The property comprises of a spacious entrance hall, guest toilet, fully fitted kitchen with breakfast area, two bedrooms sharing a bathroom and both with a small private terrace, master bedroom en-suite with shower and separate bathtub, and spacious living-dining room with fireplace leading out to a large covered terrace with unobstructed sea views.
Includes garage for two cars and a storage room.
The property is located in Sierra Blanca, in the heart of Marbella's Golden Mile, within a gated complex with two swimming pools and 24hrs security service. Less than ten minutes drive to Puerto Banús and Marbella centre.
REFERENCE

208-00647P

bedrooms

3

bathrooms

2
built

189m²
Video of Marbella Golden Mile Area