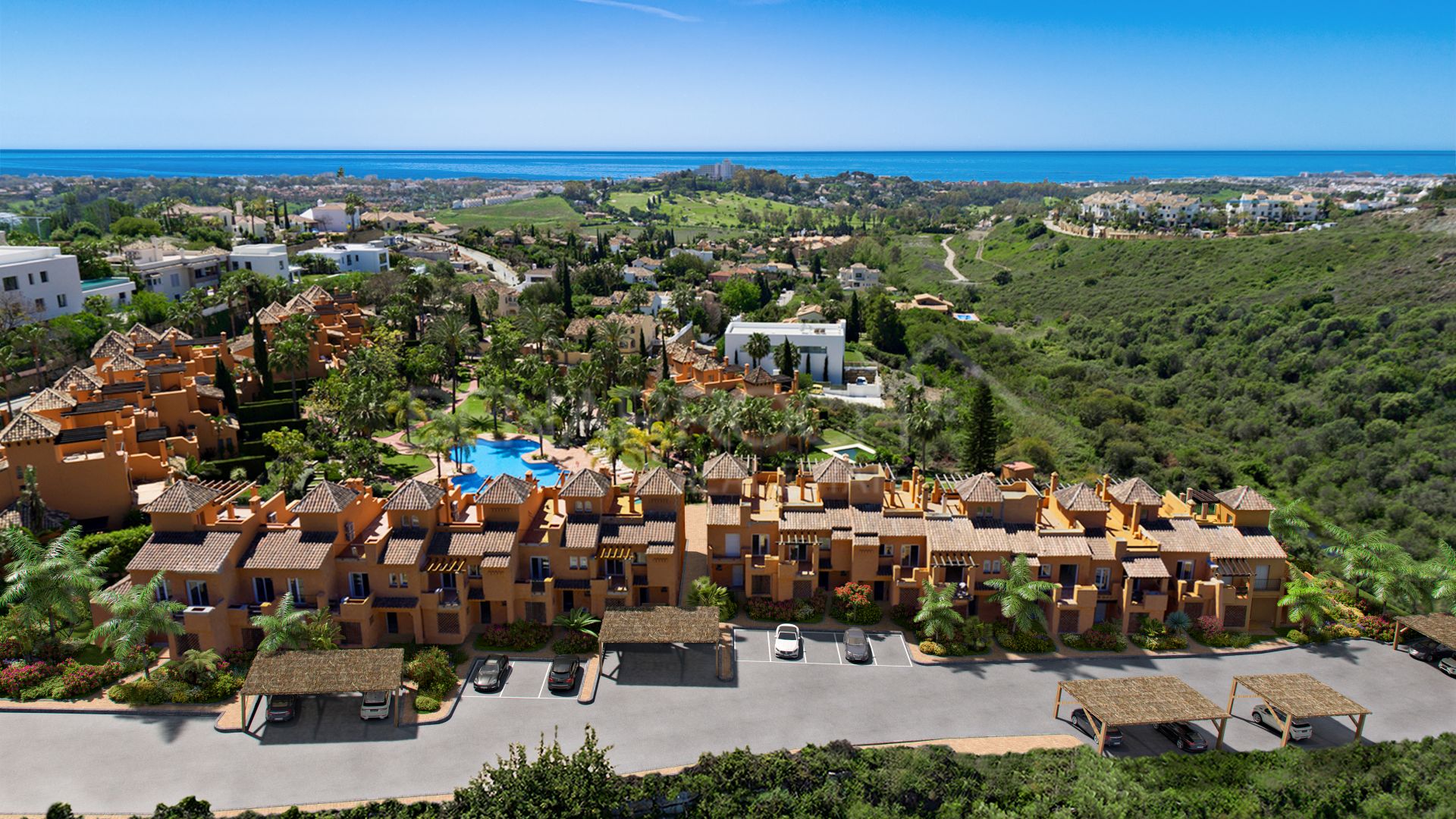 //media.inmobalia.com/imgV1/B8vEv5Xh_VThvnEqMx4G0ZxU_YC_pCgmETwWNQKyeMqLb9Afo_WSoi~kcK5mwaepLz96AHEmAzWJQblCNhundhnOIYTFLWoaYCUgxCdBcqpAt4MzaYVneasMxJo_68ygDZicm~PIotliKUFxgmgljQ3uZnE4nh4mIDIPlxhtXMxZkhEZyTVLE33w8isHi9M0rtApAuKajQh57wpbw5fzCXQJ23SjAzqtIMAJZCwPRx2L9lrim9eoCT25Fkpn3tlgYlmI2n7OF23HietYKgT1d9rqeZTiY3luD~1os16CTrCVXpYxKEXeH2j3~gp7gZyZUrFapA--.jpg
//media.inmobalia.com/imgV1/B8vEv5Xh_VThvnEqMx4G0ZxU_YC_pCgmETwWNQKyeMqLb9Afo_WSoi~kcK5mwaepLz96AHEmAzWJQblCNhundhnOIYTFLWoaYCUgxCdBeMS_Jad6EQH3D47i3RqSd1sxkFvkksxhqHn7R7n6ibkFGPi1au8H406WKdhIZ5f5WHVpGAlf2TAOUd9oVlndH3fh1ZKJcOm4HSmvred41SOhZRu1giaaHOdqEN9Dbqg__PbpIzjnotPrxqMppSFYnXzFU~Et09iijOBHMs2Dt6gixG~3xqqK4zFHjeHzOn2vlpV8Xl0ONs0i5SAIEi0uABWb6TE16g--.jpg
//media.inmobalia.com/imgV1/B8vEv5Xh_VThvnEqMx4G0ZxU_YC_pCgmETwWNQKyeMqLb9Afo_WSoi~kcK5mwaepLz96AHEmAzWJQblCNhundhnOIYTFLWoaYCUgxCdBKXIA3HXyb~3eIR0jZk5pzRUjNqN1VbK1BzxG0qI0tk_O5J__fgBCzO4RGWEqpmNUjOVIMiu4LHZXzRKSHl7dszcqfSkKkwYOM3eA6ZAFcxYnLfRGWTPo8~WH5ed2SJ~~kykWgDCZzCVoNbD9ih8PH89TAxFx0F7_HaDoq9ef2YWQswRzQVADIIs9CnXMcSqjwpZeTdTMwJ7gHhW56Q0bMG9UmTN6TA--.jpg
//media.inmobalia.com/imgV1/B8vEv5Xh_VThvnEqMx4G0ZxU_YC_pCgmETwWNQKyeMqLb9Afo_WSoi~kcK5mwaepLz96AHEmAzWJQblCNhundhnOIYTFLWoaYCUgxCdBf9Fm~5bsjECoMVSrvJly6tVvtRywzzV~EOvfY2nLK89k4XeSd0LYu2FNjG1r1SHk2QT02Lu0fx1VpGSD1FGgotTrftCbniavK4IeuuY0RfR8ut6zFYK2j3RjCljT8OgFpMlCrde0iG1AT_SO1IawIS13UDVpESZQZ9UJaxG9zVY~Tk6ewLydYc83Cz5sHaUzSG0qHx6EvmfuyKgmkMQAkPZmp0u~oQ--.jpg
//media.inmobalia.com/imgV1/B8vEv5Xh_VThvnEqMx4G0ZxU_YC_pCgmETwWNQKyeMqLb9Afo_WSoi~kcK5mwaepLz96AHEmAzWJQblCNhundhnOIYTFLWoaYCUgxCdBLFrv~NBjEBEFm_aqfn6JRZf5B4NDU~YkMxV1MRFqIlpgCU1ALc9UjjRvveedD_uhXrJnwxLfYu9wf_U8iqRAT4QpZZaHWyZMLlqzolcnj76nxjoa~lhAukXCoHXDEaOyNArHUM7HGiKNeZ0gkzJzt~bO40qKTpGgUDYq59ERvNOcaCt9yWout7Fhu6ncfn_CA~xT5PT6SwDFF8_BueW1hV7sGNClQw--.jpg
//media.inmobalia.com/imgV1/B8vEv5Xh_VThvnEqMx4G0ZxU_YC_pCgmETwWNQKyeMqLb9Afo_WSoi~kcK5mwaepLz96AHEmAzWJQblCNhundhnOIYTFLWoaYCUgxCdBe4TdVypKA7h5w3Vd0JgfXwaQ3yQyw7zEMro0bH_Rt4VSmzZVaAD3iX5DFMKUiZ_iicQ1LW8x_JFpddYyLm4nKtKwWcc6aHPrIKzv~btnop73140WmgKq2P~PNbtd6j26h_UsjmQJgeXoat0tgS_u9~Ev78hqBF2toIF81FlcTU33Rho44TWUtDM4vBfkL7XKWmCHkzPY5U1JSkWn55jq7twYNUu11w--.jpg
Paraíso Bellevue, Benahavis

From 460.000 €
El Paraiso Bellevue, charming townhouses in Benahavis
New phase with 14 townhouses in the residential El Paraiso Bellevue located in El Paraiso Alto, district of Benahavis, between the courses of Paraiso Golf and Atalaya Golf.
El Paraiso Bellevue is located in a very quiet area. It is a consolidated urbanization that has a swimming pool, landscaped areas and lovely views. In 15 minutes we access both San Pedro Alcantara and Puerto Banus with all its leisure and commercial services.
The complex has townhouses with 3 and 4 bedrooms. All the houses of El Paraiso Bellevue are developed in two floors and solarium. The main floor consists of an open plan kitchen, guest toilet, living-dining room with access to a large covered terrace and private garden. In the 4 bedroom typology there is also an en-suite bedroom on this level.
On the upper floor there are two bedrooms sharing a bathroom and the master bedroom en-suite with access to a private terrace with open views.
El Paraiso Bellevue is a very family residential and short distance to the golf and all kinds of services.
From 460.000 €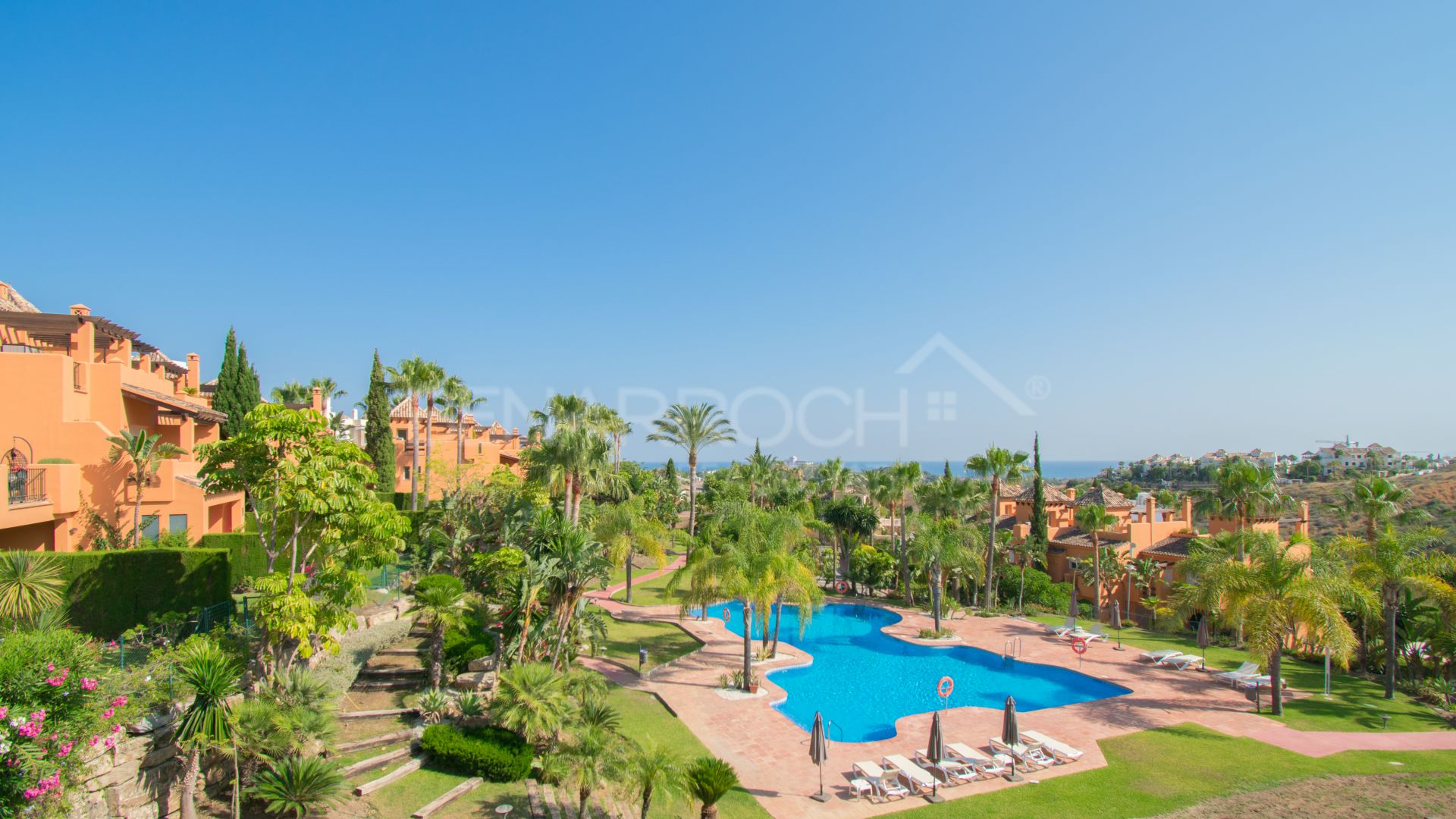 properties in El Paraiso Bellevue, Benahavis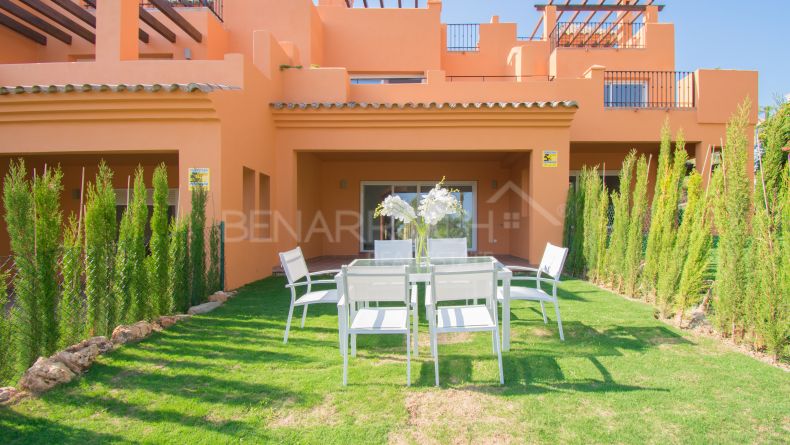 460.000 €
Ref. 208-01342P · 3 beds · 3 baths
Semi-detached house in the residential complex El Paraiso Bellevue, in Benahavis, just a few ...
similar properties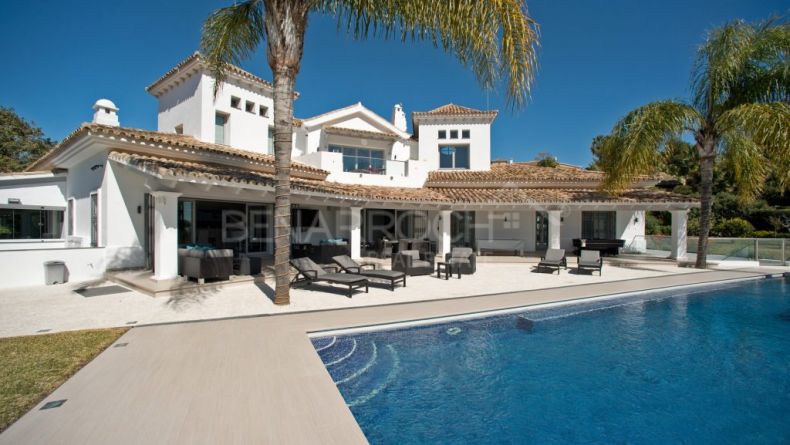 Price on application
Amazing villa in the exclusive urbanization Vega del Colorado in Benahavis a few kilometers west of Marbella and ten minutes from ...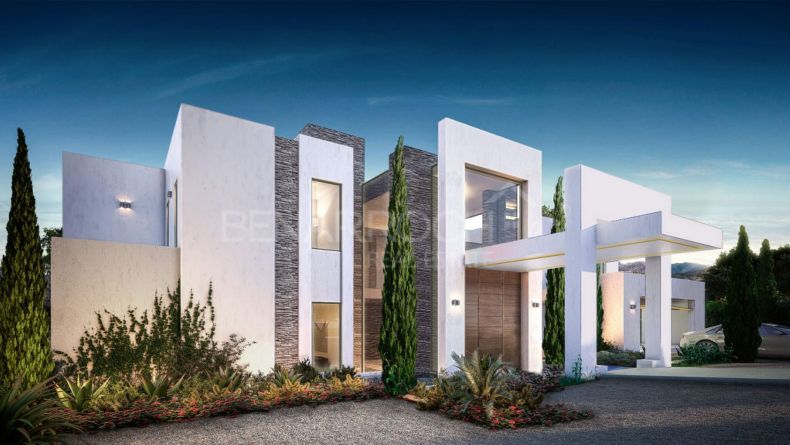 Price on application
Located next to Los Flamingos golf course and Hotel Villa Padierna, in Benahavis, this villa project in avant-garde style is just ...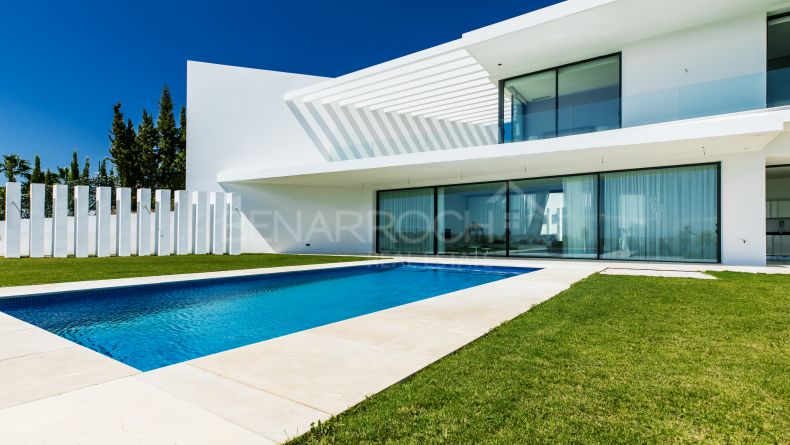 Price on application
New luxury villa located in Capanes Sur, natural surroundings of Benahavis. The property is located in one of the most ...