//media.inmobalia.com/imgV1/B8vEv5Xh_VThvnEqMx4G0ZxU_YC_pCgmETwWNQKyeMqLb9Afo_WSoi~kcK5mwaepLz96AHEmAzWJQblCNhundhnOIYTFLWoaYCSO5UF_sghsiuKAU33GR0SSVaD4BQG~X_PQpMXxAKuu1srPg9L9cbfkMII4jfjP899p4HqwBxRB2zyAIt9u18tN~84zOfwFQtWG_oBfFxSU~fT5LshmWLcIK_Gm~6FmKDyAb5OO3SeHSmjpDsTYPEjPfldADE0CcbCrj_OFOPfxtrwwogK2B2l3LcRDe1MPthsP1sv301R8zWHvoNpjeWYC4_TKaRctfaxbUA--.jpg
//media.inmobalia.com/imgV1/B8vEv5Xh_VThvnEqMx4G0ZxU_YC_pCgmETwWNQKyeMqLb9Afo_WSoi~kcK5mwaepLz96AHEmAzWJQblCNhundhnOIYTFLWoaYCSO5UF_sl2NRNIFaZeDsf~FH4tBUznbhtigunAJOgyBsNVYKtXP4WI5gxpFxvohPjUQzqL1cFqmvIlo~okLayZPo5BL1746SsdPY~vXjwx7hff57~ittMp0IT9rKT7zehDZUcmONJzJJb59iK72cbmIcFuqd90liPiLPmqkRBSa9A~s8vEDtlH7OIRw0l0UzJ4cQE_OAe6EOyas8IP04apGpXrqenmHZsLROw--.jpg
//media.inmobalia.com/imgV1/B8vEv5Xh_VThvnEqMx4G0ZxU_YC_pCgmETwWNQKyeMqLb9Afo_WSoi~kcK5mwaepLz96AHEmAzWJQblCNhundhnOIYTFLWoaYCSO5UF_sw9_5doQma8VEZGpcUuuAHmn8~Fqbc_n1ygFyk34FalXcerKYH598BtSgu54E~BL~JMrMi~7pSy~ONStghTaJI8gs4Z1lJb1CgnJNLrETpMeJiEOBf2XZZjba4RCXSZdr06xmqvk9sRKLKmhDcBWivca_QCeWDJiGo1L~uWGntrkKjhfAmrH~AGEMHLB7i2JvF5_NJp~jMYtYQWRRRguNXxO2tF7VA--.jpg
Hacienda del Señorio de Cifuentes, Benahavis

From 365.000€
Appartments and penthouses with sea views, Benahavis
Appartments and penthouses with spectacular panoramic views to the coast and the sea in residencial Señorio de Cifuentes, a closed urbanization with 24 hours security located in Benahavis. The complex, of Andalusian style, is distributed in 23 blocks with four swimming pools and beautiful and well cared for garden areas.
Includes parking space and storage room.
The urbanization has a concierge service to help the owners in the maintenance of their properties, to rent them if they wish or any other service they need.
Security, views and tranquility are the hallmarks of this wonderful complex.
properties in Señorio de Cifuentes, Benahavis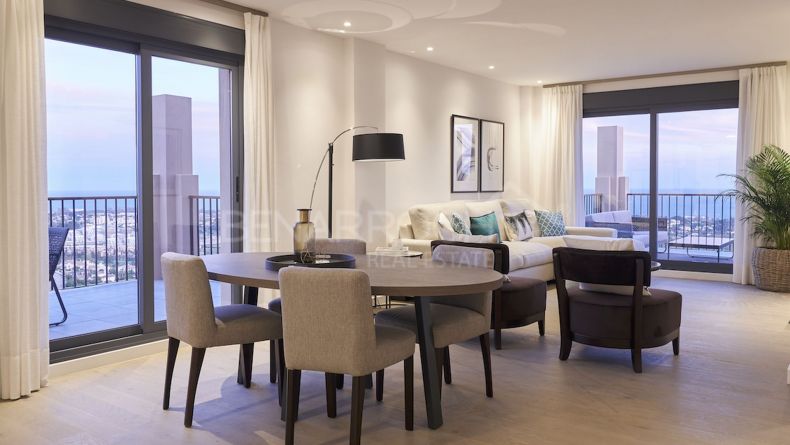 365.000 €
Ref. 208-01178P · 2 beds · 2 baths
Firts floor apartment in Señorio de Cifuentes urbanization, in Benahavis, with a contemporary ...
similar properties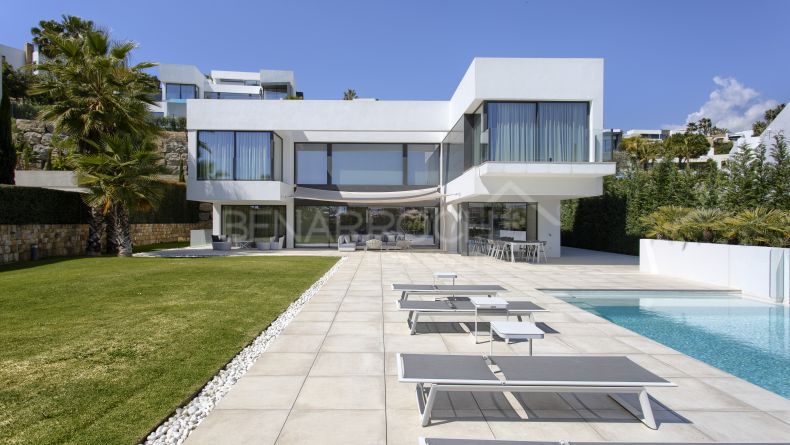 Price on application
Modern villa located in Capanes Sur, near La Alqueria, Benahavis, an urbanization with security surveillance and mobile patrol at ...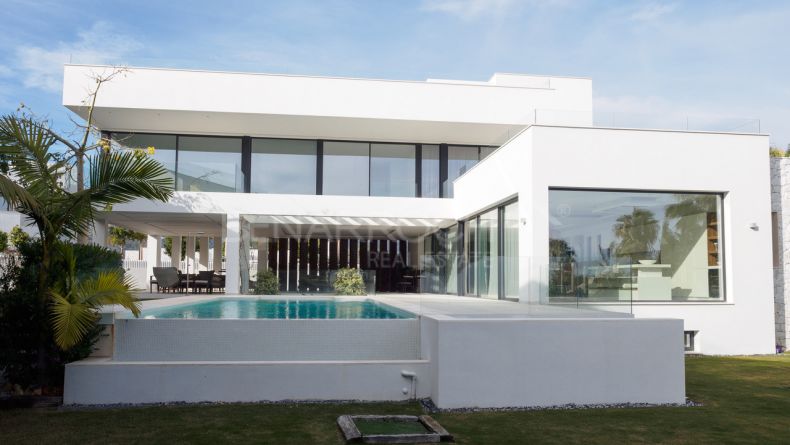 Price on application
Mirabella Hills is a modern complex of newly built villas within the urbanization of La Alquería. It consists of fourteen luxury ...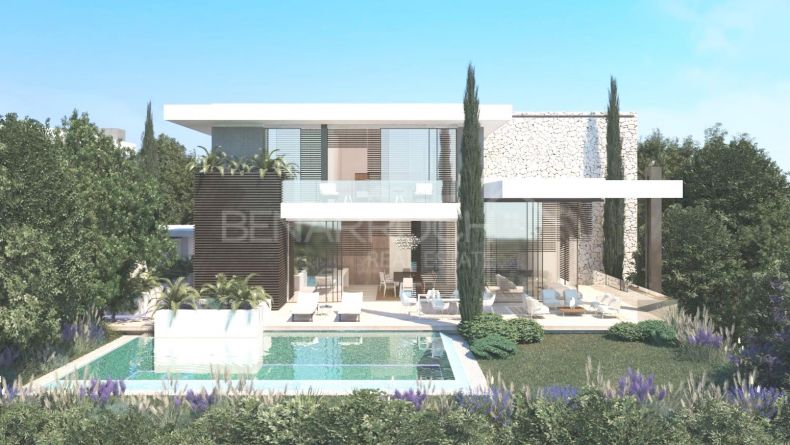 Price on application
Villa belonging to the project The Hills, located in the prestigious urbanization La Quinta, in Benahavis, in an environment ...