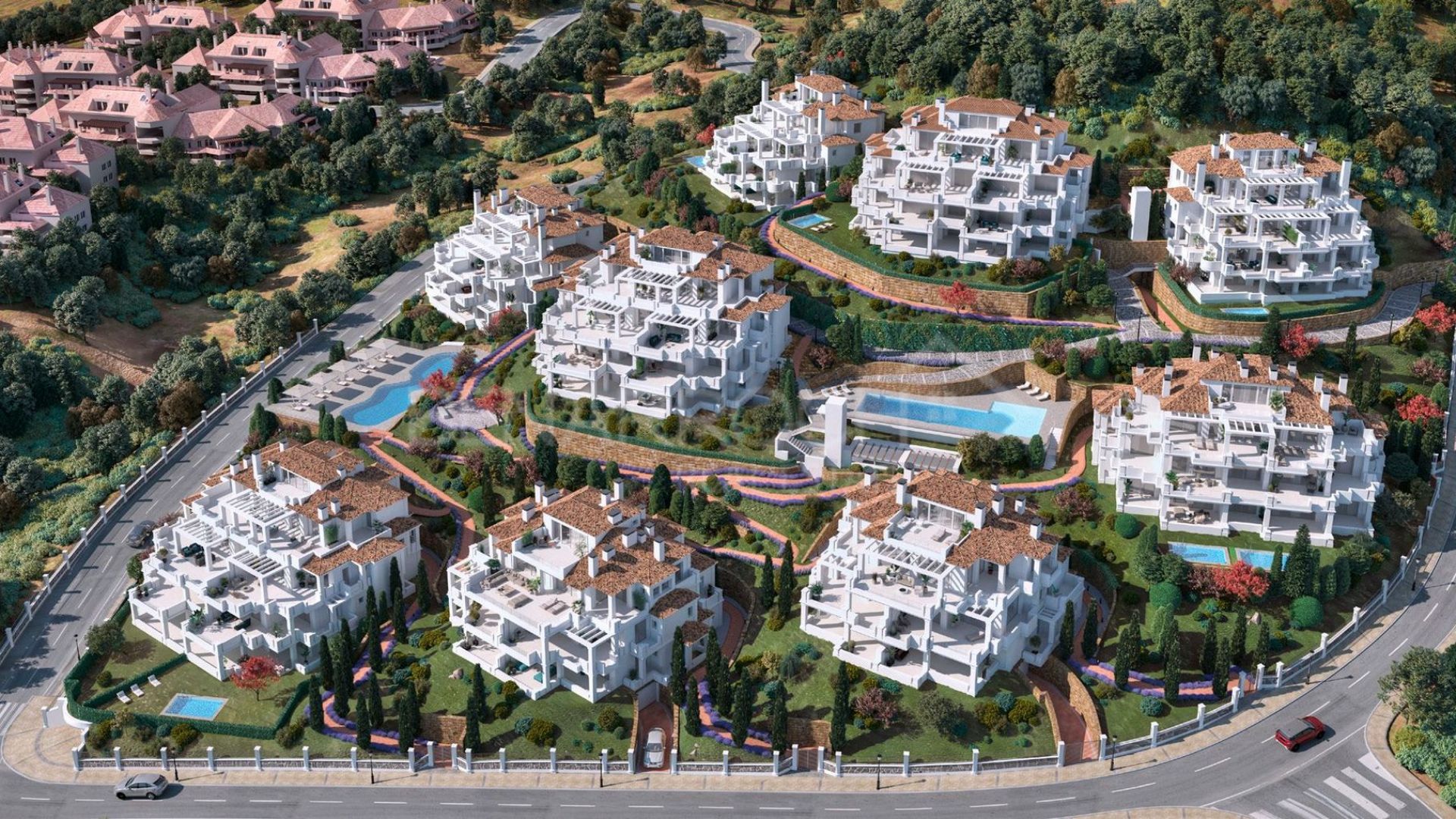 //media.inmobalia.com/imgV1/B8vEv5Xh_VThvnEqMx4G0ZxU_YC_pCgmETwWNQKyeMqLb9Afo_WSoi~kcK5mwaepLz96AHEmAzWJQblCNhundhnOIYTFLWoaYCSO6nblyU2hc0_BoW82oTXj83ZswzOJ3J1wKMFfJmZObF0Ln94UF4TlY1pQ1bcHVUXTvBTnM~e4jk4BCxMXhJ2pxkTMS42ln5CGyXJKCqZVoGg~6wyco7XrLdCMxxwW2bD3gzCbj_J9vDB5AW8du495vLn8a_w6BFeuUQ9ejLmZvdYbfm1cwDxvi3353zTUMJI2m5zEGBriAOSiHlrgoxggCHgyDAN8cDRcmA--.jpg
//media.inmobalia.com/imgV1/B8vEv5Xh_VThvnEqMx4G0ZxU_YC_pCgmETwWNQKyeMqLb9Afo_WSoi~kcK5mwaepLz96AHEmAzWJQblCNhundhnOIYTFLWoaYCSO6nblnaCxd0HqIknO5EtT1mJ5OQQa78WzEDEcd6Uxsg6xHO3TyF6J2WnfSHJqldvzI57PlZWe4iYalSS0bRT_ILzqPvSO~1b0QoiPSdB47xw6x5u9B7se_MY0hjEzIKAr4WdW2s0uwN~aT4zX4eP260D69mFrf6jdyPWsdTNl6OwM5kXdzfVJoNM_1R_EdWYwrsCD33rHabzAqddF0dEL9~l5DbA8bD4Mdg--.jpg
//media.inmobalia.com/imgV1/B8vEv5Xh_VThvnEqMx4G0ZxU_YC_pCgmETwWNQKyeMqLb9Afo_WSoi~kcK5mwaepLz96AHEmAzWJQblCNhundhnOIYTFLWoaYCSO6nblnf_so1J0ZEY7uAKvlrXKMsg19a2P~vXYTqQnsuOZLkLOcEnsrVpO~LHE8ne0mkP8cRnscy9ZyBcGgnHTwbMPVG0uZn_xXmigiy1TizA4Pni_NE1yyIJnAjum8HeJaaTepR_dm6BTU96twheu~6PaQi~TIRh1JM6Dx57NQJSkegdsFlaJgKrwCRNeEjVwA043hO1NZnum61bvURiQGLFcsnZTbVgJ3w--.jpg
//media.inmobalia.com/imgV1/B8vEv5Xh_VThvnEqMx4G0ZxU_YC_pCgmETwWNQKyeMqLb9Afo_WSoi~kcK5mwaepLz96AHEmAzWJQblCNhundhnOIYTFLWoaYCSO6nblzW79e31U5q1yn5OYaUmsGWNiGSFhGpXoN7c_oJhtMgk8oik1AXXvwM2a0Md0IWmZuiT4BUx9DLnw8o01jtHEZqcDuRKJi6~1sj1IjyuA5a7LRFOpSLlvT2d2So~Gwv6L~YEgQmrSp23VlB5GzYHyqsdqdiGxkXLUaetUy4LhmqphpjWyIlOKTWdFtFPmeLMRO6hUuKzPZEtaYpeE_iPScJnYKIL1Nw--.jpg
//media.inmobalia.com/imgV1/B8vEv5Xh_VThvnEqMx4G0ZxU_YC_pCgmETwWNQKyeMqLb9Afo_WSoi~kcK5mwaepLz96AHEmAzWJQblCNhundhnOIYTFLWoaYCSO6nblyUjTFdnnI9qTnh2Dm6kAVnUlXCvqfSF6_Ypf8VZn9L0xhJjyEM6Hu_jpuahiwmM3GLUrz14eaoQtRNC~jUp~QwQvqUAwwOW8W9ftufrKEcnx0XRMUHeA0SLKFH9WltlkRRDAUMl78VzrYi32IFiLRl2ing2mJdt9J7No_A5YDJ127CPBPgI_ISK6F05cBRJmjNX8AHt4H4NeKoFpE9oKNZ9AROG7GQ--.jpg
9 Lions Residences, Nueva Andalucia

From 695,000€
Development of apartments in Nueva Andalucia, Nine Lions Residences
Nine Lions Residences is a complex located in Nueva Andalucia, near the lake of the turtles, developed in nine buildings with a total of 54 bright and spacious apartments.
The residential has a social club, three swimming pools and a spa area with sauna, jacuzzi and fitness.
The apartments have dimensions ranging from 90 to 284 square meters, with large terraces and panoramic views towards the coast.
The apartments have a modern design and high quality finishes, equipped with elevator, underfloor heating, air conditioning, kitchen furnished and equipped with first brands and video intercom.
properties in Nine Lions Residences, Nueva Andalucia
similar properties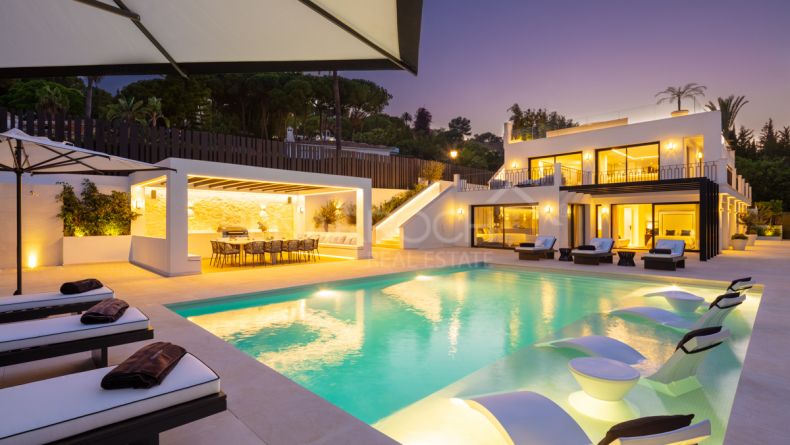 Price on application
Luxury villa situated in the heart of the Golf Valley in Nueva Andalucia, in a very quiet area with golf and mountain views.Only ...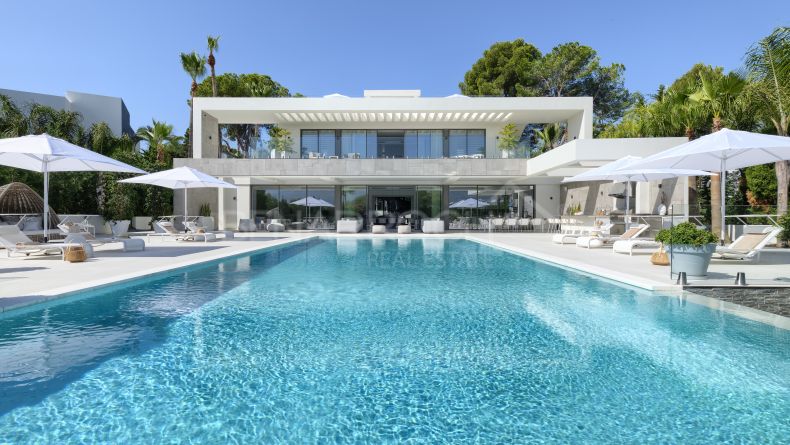 Price on application
Luxury frontline golf villa located in the urbanization Las Brisas, Nueva Andalucia, just a few minutes from all kinds of ...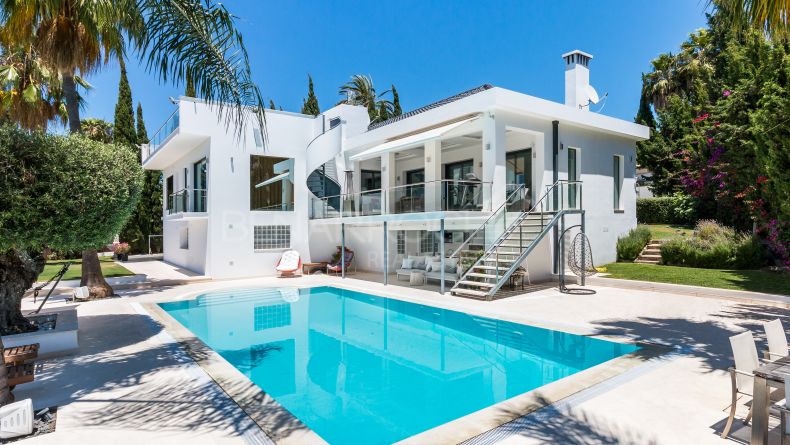 Price on application
Modern design villa situated on the first line of golf in Nueva Andalucia, urbanization Los Naranjos Golf, very close to the ...