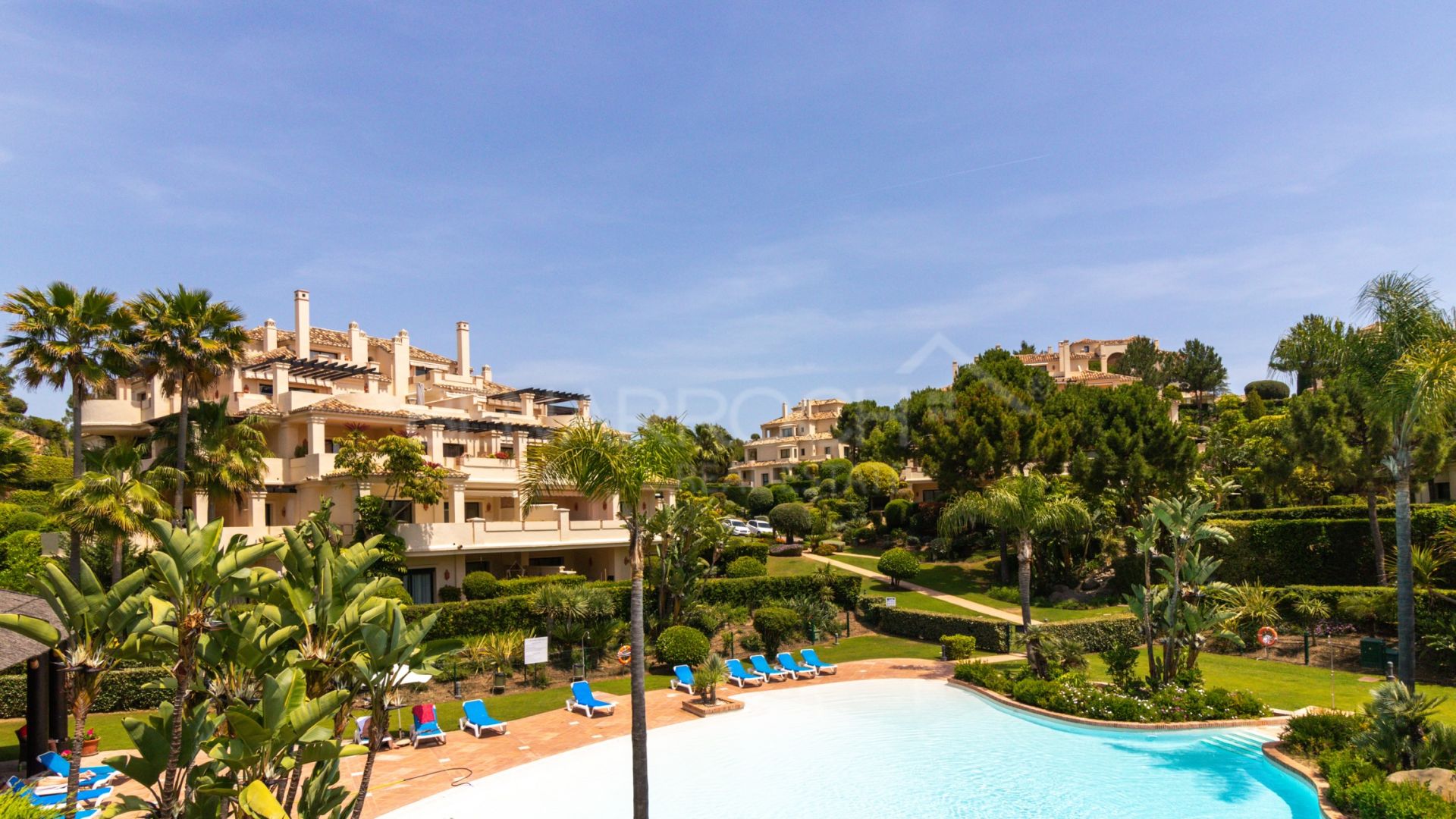 //media.inmobalia.com/imgV1/B8vEv5Xh_VThvnEqMx4G0ZxU_YC_pCgmETwWNQKyeMqLb9Afo_WSoi~kcK5mwaepLz96AHEmAzWJQblCNhundhnOIYTFLWoaYUC_XZVZV5ea_ld0U9RWAisW6Y3iw0DoYeiWuac2ud0W2~TM3icyS7rdTETcvxH2SGUFoZH4gPxndpmY2VqTJLyYOMPppRh3tl10cIo34iiyw6vH6iTfNqRIhEgQtBvMSvoGzWdppHdaopKuVgsg0Y9ArDc30OGuwHEXLx5R1_WagSLvTsAOUiIwyQMetswJ9agY29rehhK6BoSUern4meRndSH2icMR_8jpEQ--.jpg
//media.inmobalia.com/imgV1/B8vEv5Xh_VThvnEqMx4G0ZxU_YC_pCgmETwWNQKyeMqLb9Afo_WSoi~kcK5mwaepLz96AHEmAzWJQblCNhundhnOIYTFLWoaYUC_XZVZBO6FWFBBQNMDAV_DMoll866R8xjWpJo97LwiwS8Vmpssle_emZVPy4h0Ac~PD6B1Z_q8qVBsSoG~XVlKb~ZFhDFWvVXGY4Ifs3OuroXODh8mJvEanfz0u8ywaBYYmjmjWIECYELIymKUAmQVCpSBMLVHGGvBrpqHX_Su8I3GvXstJKAud_3hR~zZ7oUO3~52NMM16PHrgCKoOZgebSTuemXV1_frgQ--.jpg
//media.inmobalia.com/imgV1/B8vEv5Xh_VThvnEqMx4G0ZxU_YC_pCgmETwWNQKyeMqLb9Afo_WSoi~kcK5mwaepLz96AHEmAzWJQblCNhundhnOIYTFLWoaYUC_XZVZW51S1oJzZJqv9xELJVOsMOdBhYDo7c6oYoZS2Dq_xH4uuzX96o2CanSdrzntXK4z~oKuHlHs3WhG_gt1dilNOYxQlIxas6B0_RhHaS7PfF3UPjFyjKfSrh5nx5zzGHL1MHqtVqM5K8z58yt3V0lyll~wrVpI_rNjH0ZcUaqfQzSQLbwyqWyvl80EK7kSTD0w2sNfu9kPc1gSza_yTiH_91UWMaZm3g--.jpg
//media.inmobalia.com/imgV1/B8vEv5Xh_VThvnEqMx4G0ZxU_YC_pCgmETwWNQKyeMqLb9Afo_WSoi~kcK5mwaepLz96AHEmAzWJQblCNhundhnOIYTFLWoaYUC_XZVZUdOoi0hxtQ8KrlkCastAkGwNrgLhRDc5dNOqImnTIci3Xs41CClkL6cWwqXQGuffBYCOxsp8n2E~KOvZs_JskEVB9N0gShWbXsNgp~aBUIwId3WFnf0sh9~CmgzH6PdhPDH5DcYk_enFhMstVoVHsWgWm8H4wU48DP_O2IGKfs4lQiBmF9eepe1P1OFoiWxcLrQHkSKw6~H8jIM~eCYhrWCY7UiYKA--.jpg
//media.inmobalia.com/imgV1/B8vEv5Xh_VThvnEqMx4G0ZxU_YC_pCgmETwWNQKyeMqLb9Afo_WSoi~kcK5mwaepLz96AHEmAzWJQblCNhundhnOIYTFLWoaYUC_XZVZA0Z3IW8Gg_2q5KF4glkDAlEgHLfSzM~LaSjEHq82V8ydNtR2AZuzPJfmOPIebDlTgfoAKxIxccJ6dM1foBDWpQb6E42kcgE_ECdPob1QxUjuI1hGsz62lI0Y82sw2eUQuPyhmMzT0iLCV42E1OCjaXdX3qwwR1~S4cfOAzHfLQH77ZG7U5ZMAxwiuEMI9_qaf7UZNlGGQlac7O2vJLQngLG~UwGaZA--.jpg
//media.inmobalia.com/imgV1/B8vEv5Xh_VThvnEqMx4G0ZxU_YC_pCgmETwWNQKyeMqLb9Afo_WSoi~kcK5mwaepLz96AHEmAzWJQblCNhundhnOIYTFLWoaYUC_XZVZWm99fbUts2aDocQ53Dj5YkNeBRMmM7XkyBBnztWJV0EPfRiK_h41ClnViJw1DA6B7NsQu8NzNJQndOibZCdrpbDjY77nXfq4mZQtVYfTsXstDKMnqemLveXyRIDFKzSgPYNy1JahQKdhmt9dCfw7F8W8wRmL5ucWPFQkTFkjPrrJr8FukUTUmRLUvVgZb1uz0XG06bdd0D0VScQl4nVp1LhmmcjiTg--.jpg
//media.inmobalia.com/imgV1/B8vEv5Xh_VThvnEqMx4G0ZxU_YC_pCgmETwWNQKyeMqLb9Afo_WSoi~kcK5mwaepLz96AHEmAzWJQblCNhundhnOIYTFLWoaYUC_XZVZVvLe~E6H3Dfq~QV0EgS0Yp6UCauj~xBqhJB20NmjOjNKocE7DSWfIccOT_TgIC9L46WGj3Neps7RFfRh3svLjR781l5A1SH7jdR52UkL6RppRbJ4kBgpxBeTkKhW0X5OTxtsVo9AhTscnWK3QjjblAtH3XmCkxhrdLOT8hGlxpTWiZibiGkeC5Lcou4WuNp~2SBNDe01EdtRl71Er~_f5~Mt3bXQIQ--.jpg
//media.inmobalia.com/imgV1/B8vEv5Xh_VThvnEqMx4G0ZxU_YC_pCgmETwWNQKyeMqLb9Afo_WSoi~kcK5mwaepLz96AHEmAzWJQblCNhundhnOIYTFLWoaYUC_XZVZWj76R0Bg5xXWema97uuTE9gk06EDevqHvxyvGY3~gA~mwihaKQSmYqpvfil2KJnwq4EC8jJj2Kvs6K54UBsP6q4W9YPii8MuYzYAY~32ZRZjvXrGnVufkORmw5MUP3NjdwvAbHk6ouUOKiMlmLboEUqbijVvwQ3q4oVHWPS~R9SBVrBduy7VEN~ZxOADzx1_NjDEbb5AcReMiOQqRYEOD3UcdwXPdg--.jpg
//media.inmobalia.com/imgV1/B8vEv5Xh_VThvnEqMx4G0ZxU_YC_pCgmETwWNQKyeMqLb9Afo_WSoi~kcK5mwaepLz96AHEmAzWJQblCNhundhnOIYTFLWoaYUC_XZVZB7WHLH20InNrELlu4nYbILFQ3IOYjJougtDpuZWHhTRZDKVOKB6xuwO_srC_B4Ra9JeSc4c8TSjnXYjuiXkgYqNcpvk8eqmrKIkjsD53kbAx3stoscAG3drJgTC~xg1fAC6cgnqjNrFEOG~f8GXSQ41Pn9tpS5a0rIqm~gAVTK4Hjd4n5hcjWB8RxI31FJXIGEZSijUF2KT4RdQ5K_tR9_1U7wWE0w--.jpg
//media.inmobalia.com/imgV1/B8vEv5Xh_VThvnEqMx4G0ZxU_YC_pCgmETwWNQKyeMqLb9Afo_WSoi~kcK5mwaepLz96AHEmAzWJQblCNhundhnOIYTFLWoaYUC_XZVZW8shebS1LhWmOIJ13TG_pCHLzUbWsRZC_sruu5UZIVx0WB67Y3coeE4zaSZd_2JJgv6NhMO_nDw3~ZatHCxa_jVn8jv~Z4gamWIMno_1Qncc510cT2HgU~Da8VsP91qGYtZh1vpul~_co54vM5cRO8u7h1BJ43DO3O5VH3eBKLlbh3nPrMVyj7HHxsPY~OlA2CANPN1Xe1m~LMY3J6PhfnMd0BKfzg--.jpg
//media.inmobalia.com/imgV1/B8vEv5Xh_VThvnEqMx4G0ZxU_YC_pCgmETwWNQKyeMqLb9Afo_WSoi~kcK5mwaepLz96AHEmAzWJQblCNhundhnOIYTFLWoaYUC_XZVZU65aDnn1uqxiAoVSVmCkVdZriCLusgO5F6Ft8wFj~sl0qy4f4rpxZZVwpgqyBMH1JxY7HKppvEwdWhxBlQf_HbFNqmhEv8p~MgfFcW9k~i9nHFO1PMN5V3bsyYaNRM32BFS~AoOHYQrUDFJO0tyRYzYW~yd0ho6whHLFUKVviLPh~zunOAoeF3VjN0~SdxP5_RDUv44P7dhve7I2PGZdz_gX7LvRlw--.jpg
//media.inmobalia.com/imgV1/B8vEv5Xh_VThvnEqMx4G0ZxU_YC_pCgmETwWNQKyeMqLb9Afo_WSoi~kcK5mwaepLz96AHEmAzWJQblCNhundhnOIYTFLWoaYUC_XZVZU68~qjN1euTW1kN8Rwdti51p~y7LwjdHFlx~~i2mJVsPcWcUaFafoNEYWPbEfKykEW5qCaflIgHgrRvHAecopt1fb8d~GtwfBysiwSmpCdkDS6TLAP5oHpvQ4o5rFnnoxn6GFCtt0oK1tykxvfPU8WZv54gfe4KkalpMFu7JuVC6SVPdtqBkT0GUBvAn23aTKWmmoH4VaUDOOa9vRmVjT3IBDV7lBw--.jpg
//media.inmobalia.com/imgV1/B8vEv5Xh_VThvnEqMx4G0ZxU_YC_pCgmETwWNQKyeMqLb9Afo_WSoi~kcK5mwaepLz96AHEmAzWJQblCNhundhnOIYTFLWoaYUC_XZVZBrnlsRMlvovbr61G5PTLY9Nf32TTmY_SM~CXurK3KUHfhnU2~t9Qd8EiLuARmEEPrvE7f8To5t5fX7qMYoz0uqPSyL_~iwnV7RB~q6B6lRIUoDtsQ7XzU0Ei_GPENgKZLTFqgMTYiBFdzPvzu0ccz73sy_3MNrpVLkvNWoPFVLSCL5rvI9utc0tPvZx2PNss66b60GD6ayQJLABrizcPYHAmPpOB2g--.jpg
//media.inmobalia.com/imgV1/B8vEv5Xh_VThvnEqMx4G0ZxU_YC_pCgmETwWNQKyeMqLb9Afo_WSoi~kcK5mwaepLz96AHEmAzWJQblCNhundhnOIYTFLWoaYUC_XZVZAxX2kNGmM8tbgXovjCDbByEdGzl4sSEQj7AXv_W3YdyUFgNOLKU02ulLXfAMPPluiTYt4nN5UtyzxVyhwS5QU2dSPoDMSdzXx_3ZbzR2fVcP5zFfEhVhUADzJwKb504FwshVrm2y0Tl0PwwwAPmgqb4T3XPgmZKU8lTXiAH9TDaZr0Psc~bZNu0TxMa971aeLypxHzPPBt0wSQTAT_rH7HxUEMbITg--.jpg
//media.inmobalia.com/imgV1/B8vEv5Xh_VThvnEqMx4G0ZxU_YC_pCgmETwWNQKyeMqLb9Afo_WSoi~kcK5mwaepLz96AHEmAzWJQblCNhundhnOIYTFLWoaYUC_XZVZVvH~znzaaluzlYkZkvvsvoE1ZoZiGYcv9YxtXhWfhOnakFYVh4aIdkvUiler~3pLViNHV1mal3ErdlE1aKAbG7AtntFOjg9T2DzmhJZPraK2rojbPOux8B3S8A643srR59RM7kNsfwwb64s0wm9~sEd4MbMbN6Zl5HeIGsU4Zo9kcJER02ZSCPnZ0qKYb8sZoAr5~j~22x2bcOhcby1Tb0lAcspv6A--.jpg
//media.inmobalia.com/imgV1/B8vEv5Xh_VThvnEqMx4G0ZxU_YC_pCgmETwWNQKyeMqLb9Afo_WSoi~kcK5mwaepLz96AHEmAzWJQblCNhundhnOIYTFLWoaYUC_XZVZU6MsoTLGyz4CKD2UdBNyehSulWmHmXmoVelgrS6gDE6YycUsa6~csVyhtICEAcNjv~oubMnRPYn~iLrRadEx6eb_zA34t58c6cEQW2pJgjA9buuQlK2XDc3KA3FwPPITVXrJ3VrJzeSNZGQiTMAiQjRAY~iqDUygDjFiFXtxJU8XNrkj8fkaUth2mCESINKShZZWnqFIWo1lma1QjZTFM6x6fxXD9g--.jpg
//media.inmobalia.com/imgV1/B8vEv5Xh_VThvnEqMx4G0ZxU_YC_pCgmETwWNQKyeMqLb9Afo_WSoi~kcK5mwaepLz96AHEmAzWJQblCNhundhnOIYTFLWoaYUC_XZVZARfXi2r9tX4jPOx6UaN8u303ZZo1vbbBhYtGMm2OSHe4RDpUPc8zXqjZqY3n80RkCm86c6vgnPO1RCHytS6oSsZNKkyBhQEpeufYf747qWr67dTQr~LvIP2c3ypFkeb8WshVetKoilYAAyqpX8sC7KYqkkBcdeRhCt3E5AlXO4NLskO2kzsOV3Ejl6t7LgJj_bUXF8nejuCs0JrrPGBbjwQIZClr7Q--.jpg
//media.inmobalia.com/imgV1/B8vEv5Xh_VThvnEqMx4G0ZxU_YC_pCgmETwWNQKyeMqLb9Afo_WSoi~kcK5mwaepLz96AHEmAzWJQblCNhundhnOIYTFLWoaYUC_XZVZU6JaDLN71sn42c5j~CrrwV34hFnQO4sCT9ZrJPyP6pKAY_EM1sCUxhqKabPM3GlILbdx3YmW~wq4nvzcB_gqU2H7XXe6ve0dmc5hGWP4ykhs3v~j3p5R8ezLe2pYoF847YGkolN8jc14s8HdRoqeDcFyIbhqzFuss~6_RCbEIAydeDFMaPZHe8LTi0cXzxHOX57EEhlG1zWfqYSj7Nb90m44VyG_RA--.jpg
//media.inmobalia.com/imgV1/B8vEv5Xh_VThvnEqMx4G0ZxU_YC_pCgmETwWNQKyeMqLb9Afo_WSoi~kcK5mwaepLz96AHEmAzWJQblCNhundhnOIYTFLWoaYUC_XZVZU~RYU2CCTQAbSui1O7iOrS4DJlxqh8yn8p0Ff_y1wDmaabrVaKLnl8UeP~~DOFM0oNC4KfriYybz8HnWocgZvf1Apk4oxv_5Ngdjrw_dvXXEkzgQYpvQ1WMmGHoh7NOoQZB03Q_ao6CkbVAvk6X0iJ~~aSWt8xYoQyvmteA_IS13UDv8CJS3GvOYf6lhimEm_CPu0izm6kuiOEP1z1SITrCp4Hp5Dw--.jpg
//media.inmobalia.com/imgV1/B8vEv5Xh_VThvnEqMx4G0ZxU_YC_pCgmETwWNQKyeMqLb9Afo_WSoi~kcK5mwaepLz96AHEmAzWJQblCNhundhnOIYTFLWoaYUC_XZVZAxX6bcOom33fK3V6UMhwPf0FyEmzY3l7XiUtBE9wqYZgVMagnO~GePedH4zI2X~nJPjlejMewouVmfXoGpUWvbmZz2NTheY5LKhyslOjsO~m1NESGGKsT4NJ3v2y76eEsN6BmarKgRaGMJ6bnY0wD3kvPnKgPUFYEoDrLZSkQMwggHpwB_bwrHBpqE23sml66w8uqKaXdMNu~ijq~U8U5lKbGMjnJA--.jpg
Los Capanes del Golf, Benahavis
Apartment
550.000 €
Middle floor apartment in Capanes del Golf, Benahavis
Spacious flat with views situated in the urbanization Capanes del Golf, Benahavís.
The property consists of guest toilet, large fully fitted kitchen, guest bedroom en-suite, spacious, master bedroom en-suite and living-dining room with exit to a large terrace overlooking the golf, gardens and one of the swimming pools of the complex.
Two parking spaces and a storage room are included.
The property is located within an inmaculate gated complex of 267 properties, Capanes del Golf, surrounded by the El Higueral golf course and with 50.000sqm of gardens, 6 swimming pools, Spa, gym and security entrance with 24h surveillance service. Los Arqueros golf is only a few minutes away. Halfway between Benahavís and San Pedro de Alcántara. Ten minutes from Puerto Banús.
REFERENCE

208-01846P

bedrooms

2

bathrooms

2
built

168m²
Video of Benahavis Area
similar properties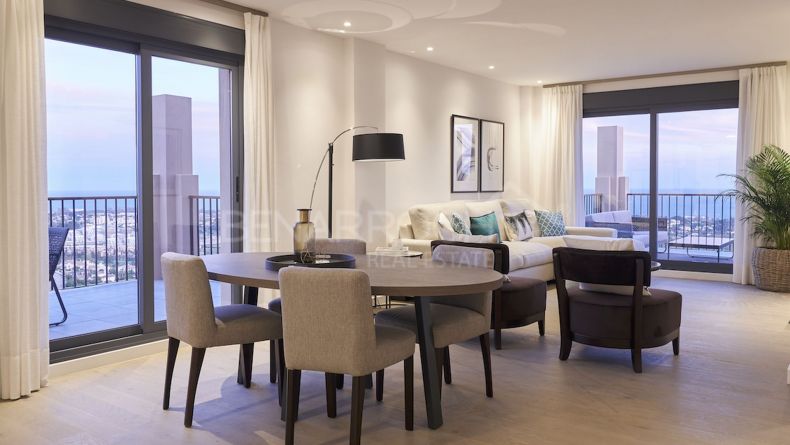 395.000 €
Firts floor apartment in Señorio de Cifuentes urbanization, in Benahavis, with a contemporary andalusian style design, in a ...