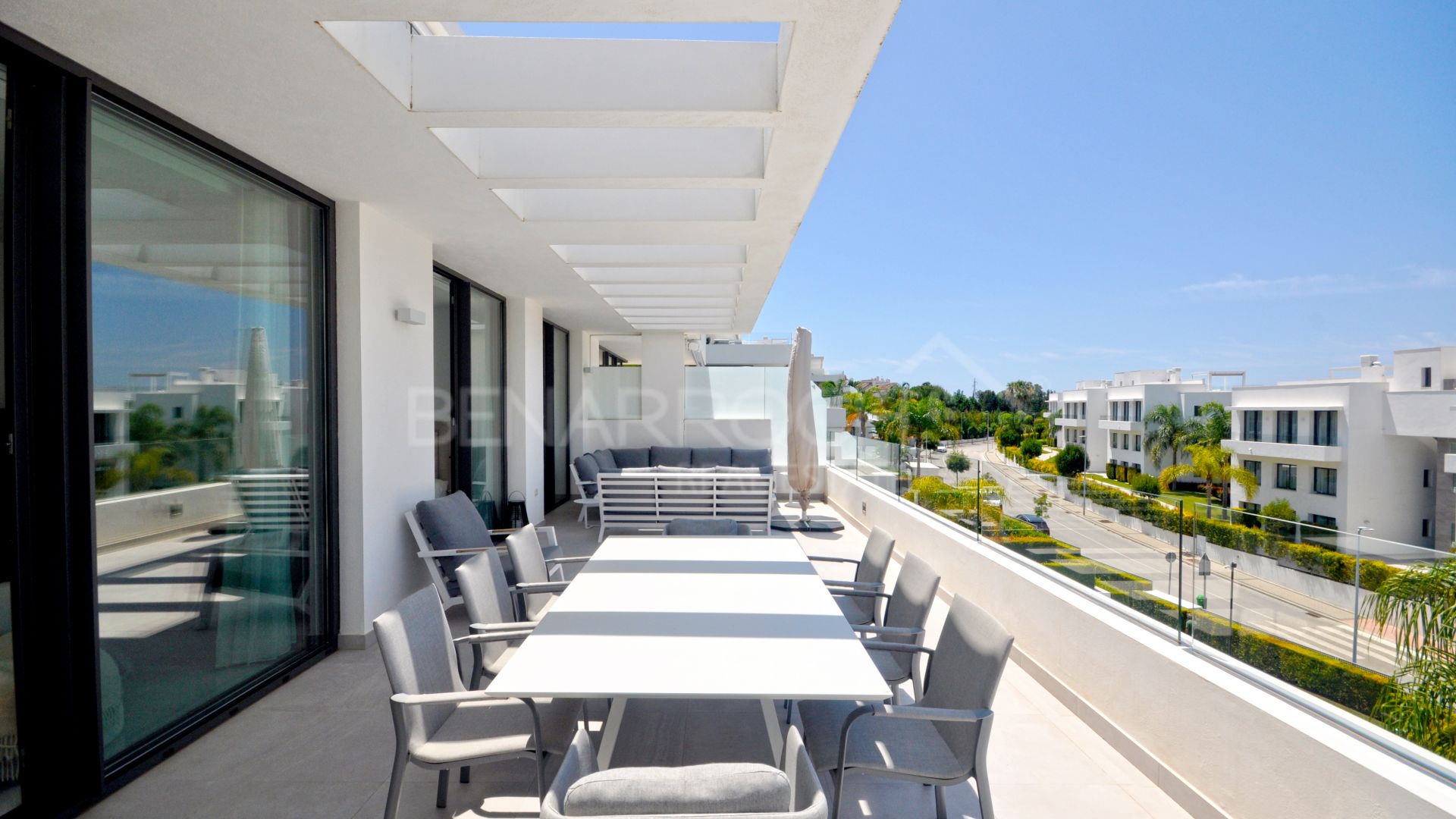 //media.inmobalia.com/imgV1/B8vEv5Xh_VThvnEqMx4G0ZxU_YC_pCgmETwWNQKyeMqLb9Afo_WSoi~kcK5mwaepLz96AHEmAzWJQblCNhundhnOIYTFLWoaYUC_WWAcG9fUFsCSTVd86AL6xst4CSAQAgw7plCXV7fhEXcSFtEuiVxMsxfLBMazfLoXuPDVTgdcz~ZFZ78B~oDzyVqGbyYd5_D4_8yYHyH0howYRJf9AdV7_3ivLxQjq1foMOTmtQuT2hcJa5tz9YXvqHCsJjGMnW_rGMvkB~sZC~OM5KzrGivbXS~iKrk0eMhrbAt_oUwZzicW6ePHg2V5uZpaN9U6ygtGhA--.jpg
//media.inmobalia.com/imgV1/B8vEv5Xh_VThvnEqMx4G0ZxU_YC_pCgmETwWNQKyeMqLb9Afo_WSoi~kcK5mwaepLz96AHEmAzWJQblCNhundhnOIYTFLWoaYUC_WWAcTw2BRzXaycLCpXHf4rwKs04YlPTl6tysGXV4egXhLUXdV_tnT0XKCBP3eSdeeziKlVgIc4JvoGkyJJj~tDR8C2am~LHvOzrCSvMiq0upQpc6lUZSdI4bWAuCR_iD5W~nx~VAezvVBMNXaWlsmrYDjJVehDT4qSWtlJlbKq6HPOjpdEAZi3z5tlqtVvbb3RKtWcglbRO01wUpawr0ssoCdvXv7FWW2w--.jpg
//media.inmobalia.com/imgV1/B8vEv5Xh_VThvnEqMx4G0ZxU_YC_pCgmETwWNQKyeMqLb9Afo_WSoi~kcK5mwaepLz96AHEmAzWJQblCNhundhnOIYTFLWoaYUC_WWAcT1ZLuM_q9XSz7Gu41xHIJ9hhqZX4z0DRscpridbNBo2rOb7oFwK7qqJnZh0WmhCYS2jjcCXkm4tikYjPsYR7T6PU3k_4V7Z8i~KGKo25iRhbRvxKW6l6z20gGd4SP7pSf4pilhqYWegJ3l3hzY7eRODRiCsiAyodqymSMfkplyUeSaGfJn3GlRhoaQGHPx5YPy8w3AS6l9T3fKTvrF46u1jYCytsIw--.jpg
//media.inmobalia.com/imgV1/B8vEv5Xh_VThvnEqMx4G0ZxU_YC_pCgmETwWNQKyeMqLb9Afo_WSoi~kcK5mwaepLz96AHEmAzWJQblCNhundhnOIYTFLWoaYUC_WWAcHZtawjvWyVx9a0MkfI9mUxB6gYSWm5hscEKNf2wbXwMBXbNPARy6YuD6i6ZmXSJ1~7N6BLlNnywGc7swmpR0cvHm4A~QFcenGFIOrtAmPAI7CXj4cddVWnKP1nnjh7RyP~N4vIdF4UiDrIpuPCcm2BqDAnt~cNqHefKWeBHQmno~FZ6Bml5eoaUAOfUiElYOuCqXMjpMDFv4h0vHPRkWD1dpBbnGyg--.jpg
//media.inmobalia.com/imgV1/B8vEv5Xh_VThvnEqMx4G0ZxU_YC_pCgmETwWNQKyeMqLb9Afo_WSoi~kcK5mwaepLz96AHEmAzWJQblCNhundhnOIYTFLWoaYUC_WWAcTwDYGfw8gYwHvUJ9EcKpKI1iYu_FvsWPQB4b_Gp4Kg7lDejlSvR2JyS5UGzLXm_xp_AXB3~LBFzyM1KbXrAn0_o2bqfFSV4zQm0rzVf~pSqUyrB91OQyDFJTZITPVsut9p1W5mQoM2SkddoZF0OlR4OcOhCix8xOr7Q~9ZtLT3IIF2OuqrLrDHw_o0LQKPt~idQv5KaIHX9rD2tjrAyeqrs6oRIt3Q--.jpg
//media.inmobalia.com/imgV1/B8vEv5Xh_VThvnEqMx4G0ZxU_YC_pCgmETwWNQKyeMqLb9Afo_WSoi~kcK5mwaepLz96AHEmAzWJQblCNhundhnOIYTFLWoaYUC_WWAcT1f8ByQlO90BL6WazMrnxbTb6MEMigDFBuetwBQYqE6jWOng7r5jUEET3G4LSKqLkJSnZCWy7JkcObAPWEEPhOWQKXCN2iZIv95iEZlbrEMV5WJTZLVjoigeSw12i7ChXtgNKoFq9TfvuIkr41eygcuXwf~ATEzOLNrHOdUksz5WZyMFsF4Gqs3TDCB3wfAji9GMni9hu2ubeSvz6sNi9l90Q2oCOA--.jpg
//media.inmobalia.com/imgV1/B8vEv5Xh_VThvnEqMx4G0ZxU_YC_pCgmETwWNQKyeMqLb9Afo_WSoi~kcK5mwaepLz96AHEmAzWJQblCNhundhnOIYTFLWoaYUC_WWAcGIv_kfLrajeIwFcY3bCouEYcj5vPCAPQp3T_v7bdBAZyOcy8GpngFPhPwIBV2HAvmxVaUSZWgac236PBMhY3QqoGxm_tefJvq8Uo_luoeF8FU~v~pN~BqwsFMkmkFvl3Hyum9jB~puODswFXu0IuWsXbsnWqxrPgyu~uNApregzqFs6lUT~VFY15VlHTIT_Jqxj_kVlu1VSd_O1N9usyPqUyCt8inA--.jpg
//media.inmobalia.com/imgV1/B8vEv5Xh_VThvnEqMx4G0ZxU_YC_pCgmETwWNQKyeMqLb9Afo_WSoi~kcK5mwaepLz96AHEmAzWJQblCNhundhnOIYTFLWoaYUC_WWAcGSOlB5F0EMY7ttQg~VvRghoQ8rbsTBPucTkJqHJi0SVJvVAdqx_hPSphoxoL7i~o8wtJqovujCaRiyQTZaLTrxJA_nxNVrCTr7q42PcT9IZBs9yWQaCN_6GgcB5io8y5y032gj4G2Kim8JTbtNI9VS9Oyqa28kzeu26I_HFp61F3CLwFil8_LQzwn7lPnCza_YOmeogsGuRQOX2BxRUdU_YqcA6Q1w--.jpg
//media.inmobalia.com/imgV1/B8vEv5Xh_VThvnEqMx4G0ZxU_YC_pCgmETwWNQKyeMqLb9Afo_WSoi~kcK5mwaepLz96AHEmAzWJQblCNhundhnOIYTFLWoaYUC_WWAcSHeHbt2B_1nyXMmA5b0byHtYYoHyFrbD6w2YqSjYQ6dMG5fKVDjY21T4iLBvjjW6w9XrZ_z6IV24WuYeuKhtYWTLeGaDDFM83R3B_MzKMsPEKiM6RQ~HNN~9zSVy2uj6CjTe0t1XFM_7JSbgF~XHGO5aMIUh~CkgC6qrnUgUi9H6_F4MFmrrWcrql4rN~ZLNa7Zw2~ayCj5d2Q22SKBceMQ7khz0rA--.jpg
//media.inmobalia.com/imgV1/B8vEv5Xh_VThvnEqMx4G0ZxU_YC_pCgmETwWNQKyeMqLb9Afo_WSoi~kcK5mwaepLz96AHEmAzWJQblCNhundhnOIYTFLWoaYUC_WWAcS971u0hwvA0QVKo0epkwzBKRPDWJmVvF5R97mMrw6szHjC07iOT_xYYLtQIbeGuLvagJLLqhKB6QolfEG8gxBBI8lTzNG8dBW~~TDtEXqizxdk4wus55OkA50b4yRzoxLJ892xOIF5RUmUXQ3pAO4X6XQQQ9jqPNJxot9blGdK~XG~j5LgM8C2bubWyLd~PcQenOgfrkKvMeYCu4Qrbv901~y527QA--.jpg
//media.inmobalia.com/imgV1/B8vEv5Xh_VThvnEqMx4G0ZxU_YC_pCgmETwWNQKyeMqLb9Afo_WSoi~kcK5mwaepLz96AHEmAzWJQblCNhundhnOIYTFLWoaYUC_WWAcHpZCbbNzWtSSD_4_5DVkaZF4bPSswepu4VjopwywfyvGTA8hIyRBWR0FJxZJvjswZrq8uuF1HRXFWfs2sO_5JK2MhhmEe0ikIbsmtREC1YPV5ptCnV85Q78U7CVnYOMYXZZXOMhmS1tQbldSM0618UerjOeFC7Fb54ejNmjWpAPWhpBYNm97LcWO73ku9bnblQnekiZA2F6Xe82kpDixDYyRIBy7IA--.jpg
//media.inmobalia.com/imgV1/B8vEv5Xh_VThvnEqMx4G0ZxU_YC_pCgmETwWNQKyeMqLb9Afo_WSoi~kcK5mwaepLz96AHEmAzWJQblCNhundhnOIYTFLWoaYUC_WWAcHHW_Z1qliTkur1JtQt3OBqemrViquF67O44dJV7b4qtRmHHK7vwlhRq~aaAz9uSFTNr1KqpxXPQoGbkQN820JyoZV1rzOVnnqzMRd9xFczH~~EVewcCMaMjmTps4ysV2~f_rS5UJdWt5QiCN_5aJpXmVZbzl8WPc7UPj~TJQUqQeQ1_QPPzts9DqdY3L7HYMMdVhxdcZ3VZd0s_3yVumsYjDdfiGzw--.jpg
//media.inmobalia.com/imgV1/B8vEv5Xh_VThvnEqMx4G0ZxU_YC_pCgmETwWNQKyeMqLb9Afo_WSoi~kcK5mwaepLz96AHEmAzWJQblCNhundhnOIYTFLWoaYUC_WWAcGS7kXgJJAigHs9fAqYOQidll0tc0pU5jMg~YcZO12A9OFe3cyds~3UY8~hXhBRUXLBG0aeF0K7WKlED7VIyjoEvcKDm7XSI89ee1_N30pwYFouzmCPsw4GV0er54QUp9HdUxxnAO266PFGV4XYjKciUackmnurfmMdNApggpRk~jRznkKc9CN_Fg5i09hf9_3gVXz7Cycl1oOx8YclfKsPLS1TqKwA--.jpg
//media.inmobalia.com/imgV1/B8vEv5Xh_VThvnEqMx4G0ZxU_YC_pCgmETwWNQKyeMqLb9Afo_WSoi~kcK5mwaepLz96AHEmAzWJQblCNhundhnOIYTFLWoaYUC_WWAcTJ02ZOUKFLQA4W5qtRcbdH652~Xes5PK20pWH4S0lilz8c2_GE8Qn2ygoud3DBoAwOyt14ZyX1KaMQJOHUIJTIeEynStXtjK_GWI7HeOchcotgznF7ZVdjLD5CiafI_oUttrAg2k7~77SZRrdqu2ckiFYRCV1ZGOg76EO7PF~tmh09cib0L275xds3WT7BLqUXItdttzR9sUUCxVyVadZBI3TUYQeQ--.jpg
Cataleya, Estepona
Apartment
595.000 €
Immaculate apartment in Cataleya, on the New Golden Mile in Estepona.
Immaculate contemporary style apartment located in phase 3 of the Cataleya urbanization, in Atalaya, on Estepona's New Golden Mile.
The property consists of one bedroom with separate bathroom, master bedroom en-suite and spacious living – dining room with open plan kitchen and exit to a large terrace with beautiful breathtaking views.
It includes a garage for two cars and a storage room.
The complex in which the property is located, Cataleya, enjoys a large communal swimming pool, well maintained gardens and security service during the night.
Atalaya is one of the most sought after areas at the moment. Just five minutes from San Pedro Alcántara and the town of Benahavis. For golf lovers, the Atalaya and El Paraiso golf courses are located nearby.
An elegant and functional property.
REFERENCE

208-01842P

bedrooms

2

bathrooms

2
built

91m²
Video
Video of Estepona Area
similar properties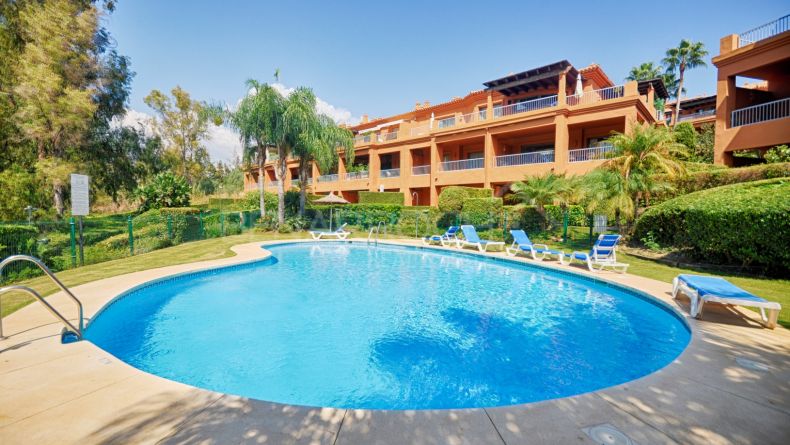 396.000 €
Middle floor apartment with beautiful sea and golf views in Benatalaya, Estepona.Through a beautiful entrance hall we access to ...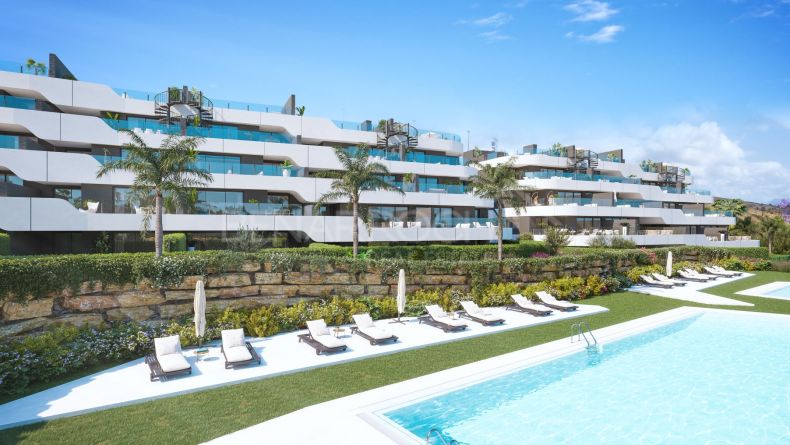 359.000 €
Three bedroom apartment in the Oasis325 complex, on the New Golden Mile, between Marbella and Estepona, a residential with ...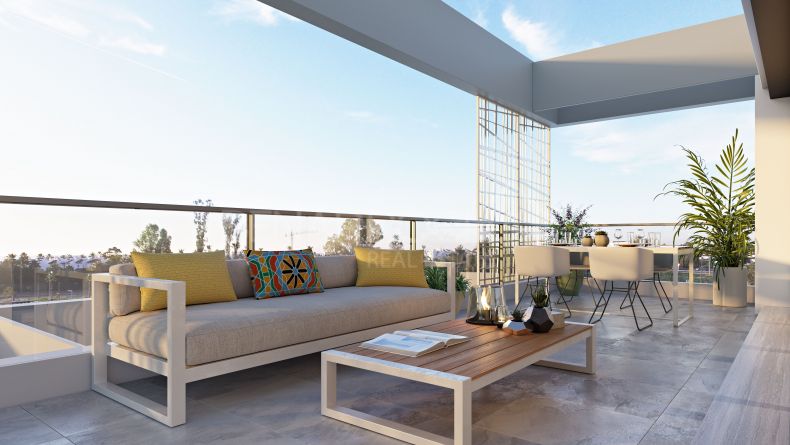 320.400 €
The apartment is a two bedroom apartment in the new development Aqua Gardens, on the New Golden Mile in Estepona, very close to ...