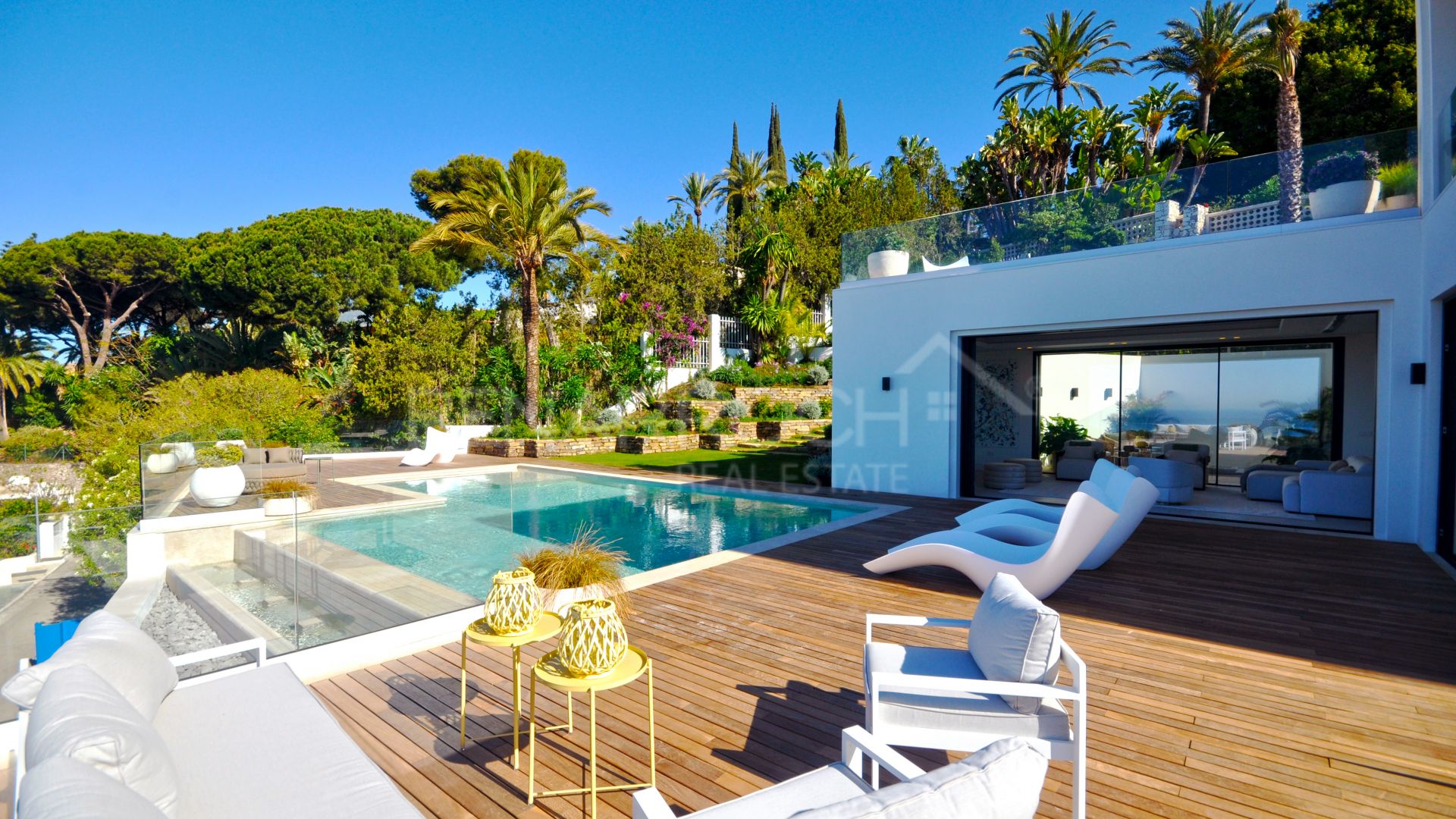 //media.inmobalia.com/imgV1/B8vEv5Xh_VThvnEqMx4G0ZxU_YC_pCgmETwWNQKyeMqLb9Afo_WSoi~kcK5mwaepLz96AHEmAzWJQblCNhundhnOIYTFLWoaYUC5ebrX72Fq_yR_JmLzRNIwwWzTWNgK~6Ly~nbYGNK5W_BGpWSKUXBOpxdgXOyYb6Eg1NDyO8_l2S19hEFr4PXI0iNxFeKegYrYThUs9BxokNvAR0Jyx16~V548cBDrBLBry7uBGq~OEo6zm8rcFKzeSgKDw55NxGuRug87u6XXeTWlbKsnNFJzXHHbCgxexLchkKT1F4G0YBxzIrJDj0Z76ertcslL6AUlyg--.jpg
//media.inmobalia.com/imgV1/B8vEv5Xh_VThvnEqMx4G0ZxU_YC_pCgmETwWNQKyeMqLb9Afo_WSoi~kcK5mwaepLz96AHEmAzWJQblCNhundhnOIYTFLWoaYUC5ebrXukqTXAicJ0H~a1K2Pdby4p2HYR3nJiy8kfoCqkoLKONo14b_v87IKSSARa9hidgvIPlXR7hqnV3d2_PjNM4DeORRM7bNuhngtIZxZ6SJvACMau9VNo6e3jPfe48YVKSqNk~qnEaUh6ahg~Ni7tRCHw2xJlZ4SMMRYYYjmuaishOyF6ncrxDldlxciRrGngIzv6Yr2PlngKIoyyzJRExnuMiVsCjRIg--.jpg
//media.inmobalia.com/imgV1/B8vEv5Xh_VThvnEqMx4G0ZxU_YC_pCgmETwWNQKyeMqLb9Afo_WSoi~kcK5mwaepLz96AHEmAzWJQblCNhundhnOIYTFLWoaYUC5ebrX43ENKcTaa_gjvXJWmjGYpO_B5m4RjdVaEThuu3Efkt3oMNLV7kH4gRn~y4QhRtIocb2JSpdaPJXcp4Zdd0plOAqgJdDyWlr4usrkLUEcSfXdRcdSE~EPT2VdONITU8R_BJOpvx3TZnO0OcgiJzuF1ihxrN6lVnw~QgOYCvQtxK8mW~p38sJjRHQ83NyTTzoJK13Ndwsfg2VTb~~0qY5eNFqsi6r9dA--.jpg
//media.inmobalia.com/imgV1/B8vEv5Xh_VThvnEqMx4G0ZxU_YC_pCgmETwWNQKyeMqLb9Afo_WSoi~kcK5mwaepLz96AHEmAzWJQblCNhundhnOIYTFLWoaYUC5ebrXvh8PuTOuDoq2cT5sUWIScWusSIP13S8VeF463Qe2uBQRMJ9oql3DVnn5OFQv7kIQPVzBzmhC_biCwxxIUVHPaT6B2SHI7dnVn2n3nThDKL5ubZvrYxuJepBkc_28~8HhTM0jM~vWAqEdlpHmLMIPNg1zPsCQjhqwKuPZGIl~VeXpijQH5uHPmVHsRg1BXjVS~hhxZG1iPAHdY1tlzhyePLCdiOHj1A--.jpg
//media.inmobalia.com/imgV1/B8vEv5Xh_VThvnEqMx4G0ZxU_YC_pCgmETwWNQKyeMqLb9Afo_WSoi~kcK5mwaepLz96AHEmAzWJQblCNhundhnOIYTFLWoaYUC5ebrX6u4rd0yqzS5UkeIJzMx8~clFmdNifFzq_tl6nWOT53Gu1vAscydc0cGc4l8hOeOBry3vIdrv2b_u~v5aLjHKYtlUKEfL_pe65ROOkfpfXCJGTYDKtV7H8RRiRfmYD1LgavLdvv6ppnSb~GWn7955jWPHAP~5TNsZ3kfduM7D14cGQHYlJ2O~Gb_VhlIZMT1U_Yn0ra85WcEV_F_SYYJbvguV_98ikQ--.jpg
//media.inmobalia.com/imgV1/B8vEv5Xh_VThvnEqMx4G0ZxU_YC_pCgmETwWNQKyeMqLb9Afo_WSoi~kcK5mwaepLz96AHEmAzWJQblCNhundhnOIYTFLWoaYUC5ebrXukkXSAp_wohQtCzKl9nS5MHjrIjeTJ0X5MSUAx4YXLMIfRaU3AOugCV5fgAVhQu7T8sFyhNyoP0Qur4dngff86uz7~2lnbeyR~eJepoEj40eayHrl3gomxgGomUVrlYlfQBb4BdN21qaIsKB_Kl9JsWMUo_rDPBXUz8UD~31SzRo64qmsfDqCPsjRhFNzETGoT_lcrLKlDVXRCninDHc83v5UB_KwQ--.jpg
//media.inmobalia.com/imgV1/B8vEv5Xh_VThvnEqMx4G0ZxU_YC_pCgmETwWNQKyeMqLb9Afo_WSoi~kcK5mwaepLz96AHEmAzWJQblCNhundhnOIYTFLWoaYUC5ebrX6XX_ciA4wdpBHPgBd5RjCfZCfF6QM0G46ETyLLHrsPqBv6pzw1ozI8SZfKZwGDfR11hFZgrznBS2GALufaVJF3yqV2e~rI0EUeK7V_qycY_HQHIvpKmcCNefUXisd9kH53~F0JJYhSsemQshEDohHyZg03wu2qQyFRWywfoNUoOUqPDGh1VGHEoB_btdzYiNEMT7zqrij2CYtGblQItsU5WlzJYfCA--.jpg
//media.inmobalia.com/imgV1/B8vEv5Xh_VThvnEqMx4G0ZxU_YC_pCgmETwWNQKyeMqLb9Afo_WSoi~kcK5mwaepLz96AHEmAzWJQblCNhundhnOIYTFLWoaYUC5ebrX64_eh~Y6S20ipajmrpV7jn1KEKuzX5NwR7EYDm~mVTxGFs~6Q3bJ2L7k78CN2ovGwTvXVPBpfG_oGqU_os~1IKd84a2VzKHw4~Dksmp6_u24~WgnCZYTGRRI4rdKf7sClca8Bd4IuY6TcpJwfgKOTddWNkeoA39C0eUMUJYzexefqgK7su6YAgYwvUT3nbcjVOZhNTv7~QGX4~uHhMyULCZuHJSf8g--.jpg
//media.inmobalia.com/imgV1/B8vEv5Xh_VThvnEqMx4G0ZxU_YC_pCgmETwWNQKyeMqLb9Afo_WSoi~kcK5mwaepLz96AHEmAzWJQblCNhundhnOIYTFLWoaYUC5ebrX694ZRn_ii~jVzEvoi5ITxVDv8tOliHWhnam0Y0pvhuUUcZN_wf~xa5tAP1xKPqR_qSFwLoULuigQ3RE_O6enkoU82m4k1oH3243qaVJ0ilt3Ef3da0uw8mx2y7vwZH5KvcILaQFarKL4iy2FMehNiei7SGUPLv66GYCz6KX47ZtJYWMFZ0FlxzJtUsKhykkp1dfleliCFFrXLS_V_Ii45qFUuhMv0Q--.jpg
//media.inmobalia.com/imgV1/B8vEv5Xh_VThvnEqMx4G0ZxU_YC_pCgmETwWNQKyeMqLb9Afo_WSoi~kcK5mwaepLz96AHEmAzWJQblCNhundhnOIYTFLWoaYUC5ebrXv6gly33UlH1~HPvUGtkUCOPzOhod45ms_roKGbgrUf6YYSVKzsyf~hT9Hh65aVvWsZ~JZoasTMuouujH1q9QEkuvNxXdT6Zt4YP5F4YJIcoE2J8NJ9EM3J_Ba6bHIbJCi8k0vJ4BnqFA2YLJ4gNlDNtWs~~LDXEIhQAu8jNgaLwhKraVaEZkBuTDXIsrN_lim6BP6bUWb2fF0K4cjIbm1_k1Gu5yPQ--.jpg
//media.inmobalia.com/imgV1/B8vEv5Xh_VThvnEqMx4G0ZxU_YC_pCgmETwWNQKyeMqLb9Afo_WSoi~kcK5mwaepLz96AHEmAzWJQblCNhundhnOIYTFLWoaYUC5ebrX7XgjPMm7Uak57DVTfN6H4HtrP1Jyw8ochfv8nF_IfTa0k7rIPYmISIOR4x452vITb6wbUMc_zwg9Ocok2NbIJi8RhhPs09hMp3NAKDeXxKRUWjpqEiJ~VCU4fBjqoDrAneItxd7uqwkA3a674v_qjnxfmUqNJMDwI7V7ToO5v2TIq9E_pCFhF7RpvNrEWLSimlypMogZKV0A5y2FKjWhYY7GzcQXQw--.jpg
//media.inmobalia.com/imgV1/B8vEv5Xh_VThvnEqMx4G0ZxU_YC_pCgmETwWNQKyeMqLb9Afo_WSoi~kcK5mwaepLz96AHEmAzWJQblCNhundhnOIYTFLWoaYUC5ebrX7pBMkfIADeTymxkAyCeKuyRBC4o09p5UQW5sj3ZUQWsLtuFq4vqwXimR763J5N_OcSfoZVj5hjx_oE7E4UNVx_DhP09leXP2NFamnujOe5d9lq~Cc3GrVRCJWsNAeYq7KOsbm7lvPyL71qK9V9WCa7cZPVYTHw5YdQK9gquOEHK9rRX1BKHIZCCxy5fC1snfDQHbo0T38kj4eVDlCHFNGA8m_rFj1g--.jpg
//media.inmobalia.com/imgV1/B8vEv5Xh_VThvnEqMx4G0ZxU_YC_pCgmETwWNQKyeMqLb9Afo_WSoi~kcK5mwaepLz96AHEmAzWJQblCNhundhnOIYTFLWoaYUC5ebrXv~qR5HHp3V0WrUJOV64SO_rxTM_wRqDyFV0jfvLB_h1n5_oVmRfRQiWP6onqX0V_hzIbzG_Lcpusqepk7nOFzLkdKjdy7r1LkvI~hv5Yf8ipBX4173BHFuv7qaKug5~21HaCMWXfdJRg73~Tz8zYQNrpu_Ho1N~0WIFPZeLIrKsnQynmMXgv8w4tZmWejhHi3ibrwSihnoz4ntYx1X9wJhrAhhUnvA--.jpg
//media.inmobalia.com/imgV1/B8vEv5Xh_VThvnEqMx4G0ZxU_YC_pCgmETwWNQKyeMqLb9Afo_WSoi~kcK5mwaepLz96AHEmAzWJQblCNhundhnOIYTFLWoaYUC5ebrXukhlY8X2W6ZZdU7riPwo51pJE8q_qDuHVEVqo9o7i8zOGwvQ0W7v8PQxeVJwFHSoINhReyORhX609IkMXwwkuy4pfWQRqpcXftQS~8oYhTQeFYLWYiKKtgkrnoFypeYUCijoTmdIPBsA8~DI2l4u614jkRfWtaEcdFt__Fq1TL9MBfppRR6CiJdzm2_bpnj4phAXgwFOiXe5ly_xg77y8mRCaQuyHg--.jpg
//media.inmobalia.com/imgV1/B8vEv5Xh_VThvnEqMx4G0ZxU_YC_pCgmETwWNQKyeMqLb9Afo_WSoi~kcK5mwaepLz96AHEmAzWJQblCNhundhnOIYTFLWoaYUC5ebrXuhq8MJHHnSKrSyZXB4NIDMs1gV4QUg359X4OD7g7Mk_bgCBad~_mpzp0fkjOHWzv84UE5evAiMjinxQuA4jPLUTXDhum2gtzDK8MY8M0ZBAIiJwygXsnBn0SZk7j5UUDCMuvPFR3Jf8UEMeNBTNFfxktWJCJTMm3TzqNxiPushsivpcYgqa_LzJi1toCyW0Pb7JuHhlOEOzI9vC9t~F3fGQmld9SpQ--.jpg
//media.inmobalia.com/imgV1/B8vEv5Xh_VThvnEqMx4G0ZxU_YC_pCgmETwWNQKyeMqLb9Afo_WSoi~kcK5mwaepLz96AHEmAzWJQblCNhundhnOIYTFLWoaYUC5ebrX7X84qaDkWIcFLnaD_Z1Qd66daG_rSXhM~~zYnYG4iBiIVmaS65fwExHSgwn7Lc1S_vRmG~48vfrnejYMy~qrk8O17325WjULCnVhSqykziK3I4FmQCm1XRtYY7Ud9J89dIFt092xLI_NO2AUMLtmf6MxoqxbaKyJr2kOa_ClEvtlidvWE~z9R4MW40kBVVQq3fu3NB8sfXfb7r671CkVMysFjwqJ_Q--.jpg
//media.inmobalia.com/imgV1/B8vEv5Xh_VThvnEqMx4G0ZxU_YC_pCgmETwWNQKyeMqLb9Afo_WSoi~kcK5mwaepLz96AHEmAzWJQblCNhundhnOIYTFLWoaYUC5ebrX6SJLHZtKFEKoP~K~SmGoFAk03fzn7PS8gJNGfsoseiBtfHafhqbkhjebfVo8H~8Yt3A7onBPWwSX3tSPLeexpuRTkfEbZgYFWv2O_u~l3XRagBmi4D~_9ySw9XdEGQ9tyVFjRwXQyZjIVH5mrEnJoj9Rsa4prSUU_5N0yGEuTmx4Oiw6oCTGdjsCFPaJqdK6Shfg1YNDVCALTyGb1Kj~m6cX9vXY9A--.jpg
//media.inmobalia.com/imgV1/B8vEv5Xh_VThvnEqMx4G0ZxU_YC_pCgmETwWNQKyeMqLb9Afo_WSoi~kcK5mwaepLz96AHEmAzWJQblCNhundhnOIYTFLWoaYUC5ebrX7PqCyX2OxdxBIEZ17vZ0kvyt~txxuTR61IqQJwUJPHi3qgkZOxG~whCiD07BwOwo4hwalJ7DamKWpJOF0xmMJUUTU3fin5Ra4reA5sLkddU77WCH7FuO6Zm8Cl_TRpnSy3p8wyojelpTXW1_NwKCAiWs3gLoi~7F5UQg2nHhB8bP1Exb2ZVwpv~qXCul9GvTgxD_wtv1D7VCrZKZnWT~RsWkI4P_wQ--.jpg
//media.inmobalia.com/imgV1/B8vEv5Xh_VThvnEqMx4G0ZxU_YC_pCgmETwWNQKyeMqLb9Afo_WSoi~kcK5mwaepLz96AHEmAzWJQblCNhundhnOIYTFLWoaYUC5ebrX4l0~p32v~~REHVAEqhZIKg64_oHdh_b1eWGa5cyk~2ik6iXICWRDtQd5r4gC8cuaJPTGWn6FB1HcGOXUMkEUpaMTcHtnsnX2DRf3exmZh4HSynupdQeLAWPtkuRuVp3YKc6naG2mapIMYbYgje~Cfz9k2ZCwJD1nkx5WnBbBrdy61rute5ilAv3a3Ph~KLNtUVdLqXAgff941fnatlWSJc7ZjmXwiA--.jpg
//media.inmobalia.com/imgV1/B8vEv5Xh_VThvnEqMx4G0ZxU_YC_pCgmETwWNQKyeMqLb9Afo_WSoi~kcK5mwaepLz96AHEmAzWJQblCNhundhnOIYTFLWoaYUC5ebrX7S4BcTFpcK_ecWZqD1zA5HFPMQKpS5waVGxriyJC0INlbzumjzh5Sm8VFPZPfrgV_Njp1ic7ePGU5bo2c1kLqMXpqjpe2~EyRERJx3M_eJQwczNbY8z6D9teufvxUkg~yWKBtZfBmSbFuayXqV1SPG4HI4GJkOtuJFClwn6PcrTsbt_DxL4IbL_U1b4qU850Ebc4NNfuG7gxq6P85IVDOOVkpW412Q--.jpg
//media.inmobalia.com/imgV1/B8vEv5Xh_VThvnEqMx4G0ZxU_YC_pCgmETwWNQKyeMqLb9Afo_WSoi~kcK5mwaepLz96AHEmAzWJQblCNhundhnOIYTFLWoaYUC5ebrX7SqNqAAhq15PsijyDLchIguyjR~ba4np~VMrsf97BuOOF6yGxNLiaqaiDxjPQgDH65kPtWEE7GiqZVYquh2L7OQUFfLId~4eBTFhoBrSm4EdtVt8EPrtpNUZcAB~PKDxZTAGokX~cXbIdlOozhCgfeP7bhEUqTOfFXBj5XAKwHVOcs8mmtp5VacAzb67SOKs4Z06BWdeizDfeNE6q~MQSpcbwKw7VA--.jpg
//media.inmobalia.com/imgV1/B8vEv5Xh_VThvnEqMx4G0ZxU_YC_pCgmETwWNQKyeMqLb9Afo_WSoi~kcK5mwaepLz96AHEmAzWJQblCNhundhnOIYTFLWoaYUC5ebrXvV40y7diPtq61IGTpkc5kXu77sANZlcdU124q57KrVUTsjaJeeve7bgyZEd5bsO4FE8t2PNiQNeR36Z2cRK~vKHd61ecebHlw2UUTrIdwCA5vNOE5QlF4CAHRz~Paew5QdttD8iYTjYdZEqERdYPTbA71brPS7ORkYNSaxQgJSlOCZ6aXR9MPRspTsAPUX6Mr0ezdkn6RCailBHMt3IgOoH3Ja65tg--.jpg
//media.inmobalia.com/imgV1/B8vEv5Xh_VThvnEqMx4G0ZxU_YC_pCgmETwWNQKyeMqLb9Afo_WSoi~kcK5mwaepLz96AHEmAzWJQblCNhundhnOIYTFLWoaYUC5ebrX6A4TjXvhNcoivTdZchcFw5upFXJ29RR5fkBus4u0Hp5BEH7oVEe~7fkubruYqqNYIxdt8WhIT9Zjo9XxrRllAuo2jJoOYmeB4a7XCNvGShXTh8d8s9UBdd3QSqPodVUk6WBL9GvKzRBbarGF9fkivqA8JtHcc0KFcFuAWWYcdaJFJaeAIS6injC_jMPHUseZ_Qziv_TxedVi7Q11suzACfEN07GdRA--.jpg
//media.inmobalia.com/imgV1/B8vEv5Xh_VThvnEqMx4G0ZxU_YC_pCgmETwWNQKyeMqLb9Afo_WSoi~kcK5mwaepLz96AHEmAzWJQblCNhundhnOIYTFLWoaYUC5ebrX7KvCKSJhNgjKUoYB3yFjxJ3Lvn3aRXX~e0b3blLjmG0MmauTWo521Wtvo0BUQDfZk31SvsoqmpupVJOJr4KDZdPAA_iTTSA44lOX66LkCsH_DE210HLpNqJcWdKXlVc_udFR6J54JBiGi86Q5cYagCE1vL2pO~UmA~i9vQkaFKgh4MHtF0pcdek1bgKBb0IMNGsHglZvUGw_4U5JlFAf0N6lkC5LVw--.jpg
//media.inmobalia.com/imgV1/B8vEv5Xh_VThvnEqMx4G0ZxU_YC_pCgmETwWNQKyeMqLb9Afo_WSoi~kcK5mwaepLz96AHEmAzWJQblCNhundhnOIYTFLWoaYUC5ebrX6u_ACUNg3TtKs8Shtjlr9bfJogsWV~~mZQZ1HHCINvHYhcvcI09Q~8850u7X_QXtuS1H9tkduFwu~qAWxNX5x5NywbjJmj7SdE9v78UG1UlZeCvh_XUB8MAH5Q0SovvzMZQemjcvaRZ74VRsFxtNO8hc_zZMGzQXccoe6njudSYex1kwfrClHDCR1ffDb_5msnIl6EVPMJrgRnwBxk_FCtWYHvAgpg--.jpg
//media.inmobalia.com/imgV1/B8vEv5Xh_VThvnEqMx4G0ZxU_YC_pCgmETwWNQKyeMqLb9Afo_WSoi~kcK5mwaepLz96AHEmAzWJQblCNhundhnOIYTFLWoaYUC5ebrXvQ_LIeLL6bU11z93VInzS5AAMYPikIYd3eRFuFgufwGtpv61qZFs7vxq2Kcea5n9wxulR1bxjq42zxjkwR8L_fGhlIZ8UFJlFrvTAcG6D~MEQaDYJn2_FdINOb5Znkjad607~NolyFLp_a87jwVL001OChF9kkq9dH6Wd7tmwJQ9t4rs2eiTm5z0qdQlJBmBl3pVFPBS463Ok9mLpJYqwQPI5LpSfQ--.jpg
//media.inmobalia.com/imgV1/B8vEv5Xh_VThvnEqMx4G0ZxU_YC_pCgmETwWNQKyeMqLb9Afo_WSoi~kcK5mwaepLz96AHEmAzWJQblCNhundhnOIYTFLWoaYUC5ebrX7X9uxjK6KKJu7LxVb8KoGnNeurzjK5ZG0tu~DexPiwU_yNcohYJ3YkLS66qcfLs0MgsGLnNfpWWWTudqORRa9fajwOvoJL8PndCWDOWndx8QNY58lj6C2TvXLgqcdjEC5Y7ARomcE2Xc45hEX3ORfsMJUDI~QXzjZhNx1jB10AknlIjmokBoSwSog9fWyyHUDyHkPrAhOHPtt4yOcyTLRc2twLWD~g--.jpg
//media.inmobalia.com/imgV1/B8vEv5Xh_VThvnEqMx4G0ZxU_YC_pCgmETwWNQKyeMqLb9Afo_WSoi~kcK5mwaepLz96AHEmAzWJQblCNhundhnOIYTFLWoaYUC5ebrX6F1iJuoZjHrWKvR~nG2Rc7y9wdDrVbe1jAid_jyDRi8cz2ZrwGuavYIO1_k6qWCgd83p2MyQIrTtMOD7yljhmxPJsfroVS7xSerTJm1ECurZmbds8IyKR4cs4XIWeDbgi2Cv31lemJGnBwN06HuMDmALPADevy5YZTbMWg5da0yauFUdOrBAgLyYH9~41B3QZzoqbomaaFQUulZ4a8wT1UIF2x8i8A--.jpg
//media.inmobalia.com/imgV1/B8vEv5Xh_VThvnEqMx4G0ZxU_YC_pCgmETwWNQKyeMqLb9Afo_WSoi~kcK5mwaepLz96AHEmAzWJQblCNhundhnOIYTFLWoaYUC5ebrXvhKVGji_s4V_EkOiHQ06hHPnyPX1uPt71pwh9KV_O0wN2wzIngmM7hjpNA5vXChZsGvVcnRjebRyX4LrAV6_l9gHg11yEvC3DJQy0y9olx0aFn3G9Gsd4wQIT6aMXE~N_1npVy5FqaAuJxqLhmqcC3~kguOzMvrIAaNw2BxOP2SJKAQWiPxilrCQ1HKdukG4tgvteYF9sYBCwhkD3~bwwApdOnLceg--.jpg
//media.inmobalia.com/imgV1/B8vEv5Xh_VThvnEqMx4G0ZxU_YC_pCgmETwWNQKyeMqLb9Afo_WSoi~kcK5mwaepLz96AHEmAzWJQblCNhundhnOIYTFLWoaYUC5ebrX7suDrGyxGM2_Rxujou_MUoipENW6g0RQd8NTgFXYEfkG61GJ9mTkUat5cSBgv7CW7H4HCFriyWBsPjFJSAILEKGZdpoFDZqiA8z9sSKIw90Ch0IQ2efxHdz86enNhBtvc7GAidYJr1bUu5jRaJwbC9Tpu97q6hLMhgMZAQctrgbi9oqIydlPv1Y88jFp1LoiHDv7daXNbQ4~8HOsDeKlonPdUss0Nw--.jpg
//media.inmobalia.com/imgV1/B8vEv5Xh_VThvnEqMx4G0ZxU_YC_pCgmETwWNQKyeMqLb9Afo_WSoi~kcK5mwaepLz96AHEmAzWJQblCNhundhnOIYTFLWoaYUC5ebrXvkShWuluUnrGiStSi9mttR1zIzFnrgpmN~zyyz8UYus6TWsEDDi8sIEbhhA49Zk0qnKQ1yHPoyK9n8jtC7XbacdHeEDH0_SGS8MGzGpPwkjdpD37RxYTmaPEi6GTIZ2vzKoO3RKTy6uWb19UdXpaFdMajJJnutrLGhA3kUcmJyOSL1wDIFRprKuJdKbBlPgxOpmTIRds7wm6ID~wAMaJlKs4rBlSxw--.jpg
//media.inmobalia.com/imgV1/B8vEv5Xh_VThvnEqMx4G0ZxU_YC_pCgmETwWNQKyeMqLb9Afo_WSoi~kcK5mwaepLz96AHEmAzWJQblCNhundhnOIYTFLWoaYUC5ebrX7p5KqnlEwVgBbLK_Lk_3_FinFEn26AOc3gED0op1LUa1ko0g7VE~ttmEPL5s9j7IOupYlP4c_Xg~dKX0UcgYnkDvUveJq6SgxbnjAinmevc44gF1ewjcttODXTx_PcQNlzZJMIUhrkwId90FQPvqX2vJtpViNB4PWAjiCFJo24fmzStpXk4CC31Xi~lbkOc9HOrGyiNvLWUtyxX4hLMAk6P_Jquu7A--.jpg
//media.inmobalia.com/imgV1/B8vEv5Xh_VThvnEqMx4G0ZxU_YC_pCgmETwWNQKyeMqLb9Afo_WSoi~kcK5mwaepLz96AHEmAzWJQblCNhundhnOIYTFLWoaYUC5ebrX7KrErDAo5lei3R_JoN3nhIVec5kv3gAXKm4j4b72AmqCAp_GzXd7o13NyIiULHysKM6PrpiwNq5liwJJZ7lcYw4MCW2VD4dfdB2~TRR_2ONDabZ7qMd6O6fSo~LCesb8telLUafsg6QyJF0G7HqjzEEuHz32N23iyuNjNxcRbbqMAQETBEv4Ko9I2EvHXNm4ijTxP9oKTxEPNpzcU2pDCzxzTN9nog--.jpg
//media.inmobalia.com/imgV1/B8vEv5Xh_VThvnEqMx4G0ZxU_YC_pCgmETwWNQKyeMqLb9Afo_WSoi~kcK5mwaepLz96AHEmAzWJQblCNhundhnOIYTFLWoaYUC5ebrX64_d12MvXbhUFR2vvPhZRuLEGKEJCInVsZMzVFfSkOepk2bHZ44RqNSgsqPepePDJmb215zs7wsCIbvmTWXU~AiuCYDUuXw0fz~z7Ye76PF_KrninS_6C8X8y3VjjuCRYFB16QxcUgfsERzBOYPWCcDyGXDEqnilGCx~oAquXtOkE_3UcT9UB8jKcYXte1H1~0IeIrmY9CFhseuApSfjH6Q5UW7xaw--.jpg
//media.inmobalia.com/imgV1/B8vEv5Xh_VThvnEqMx4G0ZxU_YC_pCgmETwWNQKyeMqLb9Afo_WSoi~kcK5mwaepLz96AHEmAzWJQblCNhundhnOIYTFLWoaYUC5ebrX4g5kA_HS7nSbenGj1xySv_Z5yFsHT_UlB2Yf2Fu7znRtnf7bDI1fIpyFllbiu_SAnmzsl8qY6KoXsCwkTgrsBPHYcWY_w~CrlHS3eeypHzeobUlx2KKP2sSB_iU3V2igo94tqnH6yQXJiIRy7mMli0sXGRGsruxjBdoJ~DgyQua17QytUhjPPEbPwwtOLQvRhQoogmcg8oyUa6flmiU0nFfQJpNFKA--.jpg
//media.inmobalia.com/imgV1/B8vEv5Xh_VThvnEqMx4G0ZxU_YC_pCgmETwWNQKyeMqLb9Afo_WSoi~kcK5mwaepLz96AHEmAzWJQblCNhundhnOIYTFLWoaYUC5ebrX7P39CUcTFMdVIIx_Rq3IVf5UM2~BxknNU6K41LSdQQj56J_4ZYiVMLLXxWPy0X16~ykcLKgJhV~heHtOEmch8kdZJpmWyIWGPqq5Lp185PZ2GbIXpgzWG~p~TPgRaz1D3s~qrU8IxRN5EmDACYvF1LmNUYQLcCoVTT2y9qMXdc6Snz8UUybYq7NO9wOn8o6CK9fXyat_VLbCi7Y0Jq5dYrlg~rw7Aw--.jpg
//media.inmobalia.com/imgV1/B8vEv5Xh_VThvnEqMx4G0ZxU_YC_pCgmETwWNQKyeMqLb9Afo_WSoi~kcK5mwaepLz96AHEmAzWJQblCNhundhnOIYTFLWoaYUC5ebrX7pp7TqGJyTVqIfGqOiXP0vcisKDliYJZ_3GurYE0wHq6Bj3w9emrI~ehAfap46oZd8MkUC95F~GMZfdagIw~70MYHOH32UEF0hGijiVZyxHuTm68vBP9iCSE1RbbyhHQ6o4FIN4nPDAhbrMPdce_ZTIVsTmlZPo8PcMpoHZzKhrdCT8XOdDXHVQwmlsOzUFGEaazvTWXvJGDmh4yLxKeSD0MySYHWA--.jpg
//media.inmobalia.com/imgV1/B8vEv5Xh_VThvnEqMx4G0ZxU_YC_pCgmETwWNQKyeMqLb9Afo_WSoi~kcK5mwaepLz96AHEmAzWJQblCNhundhnOIYTFLWoaYUC5ebrXv6njy9xiY6oqr1s1A9ux797UqPS~jpvBSF2ccP9_IiCggJQG9A8VVHNIdOPU3bXuKMTMFn_0yLw9~j7JBNoyN3Pjm9ipim8h4Bmx3ebdQ2rLcHQpkBj0SjOQpVpBbtnC8Qu_R8ZTQIP6LAZUUoBPw3B0DMmlhBqUvqyw_ICxDMpv~4sO_YV5vL23TF_nOGjlXAw8LlbnBtVjjyGxZ4ydntxoPYAR4Q--.jpg
//media.inmobalia.com/imgV1/B8vEv5Xh_VThvnEqMx4G0ZxU_YC_pCgmETwWNQKyeMqLb9Afo_WSoi~kcK5mwaepLz96AHEmAzWJQblCNhundhnOIYTFLWoaYUC5ebrXuhnIdOKhJtFGnzLXX_0JOxljMrXdrr_5JGUu9Z_sbyx1mqRRiITFduXgWCEYYZ34ljK5tBM7znWPOvN25ydZVLCxEYb~KgLal8tyT_peStkN84NHNlJYAdISId0eojDYhWFtcJ4bECLa~KAfZdWaeAqq_QM3OIUxxZuPAw762XGTD2umo10wfWHKg6SV5alGkcAKd9lmGJvKF9WiduLwBxfNuxatsg--.jpg
//media.inmobalia.com/imgV1/B8vEv5Xh_VThvnEqMx4G0ZxU_YC_pCgmETwWNQKyeMqLb9Afo_WSoi~kcK5mwaepLz96AHEmAzWJQblCNhundhnOIYTFLWoaYUC5ebrX6SQNtXtCsA9xSPLrZc22FQUxtxXn3LtC0MhAR0G_r7sYSOAbH0zbBrHIJFDyWCqLZpEM3vC82Lg_nrDuXxmJMWm_06oCP3FmZy4_OB5wUvjyWt2tcwi5YqOt5y5Z8jPB5Xjl9pGXSm_CZH3Ppgh3cxzwykZiKJ4LHkOxwWukESd2MTdBqMVl3V0I1pz8X4JLMmn~X3Px8sgabLGLoqSXz7pQ_En2Bg--.jpg
//media.inmobalia.com/imgV1/B8vEv5Xh_VThvnEqMx4G0ZxU_YC_pCgmETwWNQKyeMqLb9Afo_WSoi~kcK5mwaepLz96AHEmAzWJQblCNhundhnOIYTFLWoaYUC5ebrX7S2PxIIlnpB5Ov2goKdZkJbd3E6W6DQ_raYnkmx06MZq9Yg5qpRsuDcp7gb8Y7wup4IxFa_k3uPEy6gUNm7G8DMb2vrVVJsM_ezDzP6PAN6vNU9AXCcW8GsljKroBAr~sjC8oJze_SLAPO8ZbjmOyvX5Y1FAYIuQVnabapi~y2LIDYudfN5XdgQ07sE2RerIclqh7klnXA7AW~9XAKz9oVwGPZY5EA--.jpg
//media.inmobalia.com/imgV1/B8vEv5Xh_VThvnEqMx4G0ZxU_YC_pCgmETwWNQKyeMqLb9Afo_WSoi~kcK5mwaepLz96AHEmAzWJQblCNhundhnOIYTFLWoaYUC5ebrXuhrrYR8D3~V6d0ndGbIYXkbM1JRV7jAbNOkrs8PG8rTBqDIFWW2_Z6ZZ_Bxkp73AI8MajuTJvvrl7Pkd2CugFQEeWW3PjvNRmHoURsUgY5aV_yFsudic7jOTHz4hZ4ytMp3MKoJJnJ6OxR8cD3o98kGJ8ZDBcorIcsILL~CM2mgfL_BB3L2DxDcerOGy9QbZU0J9A2YYlIGuxe4OqvFpflDvdg6YLw--.jpg
//media.inmobalia.com/imgV1/B8vEv5Xh_VThvnEqMx4G0ZxU_YC_pCgmETwWNQKyeMqLb9Afo_WSoi~kcK5mwaepLz96AHEmAzWJQblCNhundhnOIYTFLWoaYUC5ebrX4gm0qSq7xfyjUM9W3jcps4_sKsB42OUrGKvZ29Yv8gQr9LLWn9XC5wQX~xp0bmN5GW0yMyNKvDv7UWO9l5qDp6aPWnQuxkYxvfcptfvGpbeeslPg7nCk2KoPWET~GD5lOBMhNDBUDmgFkQR7xM0Yz9nrFvXJQwpD7B7Yk3t4yMMncWBOI2z1B9fITiyq4LCkhe6I6txnjw3xdpGKa1w9mv6gLoM3jw--.jpg
//media.inmobalia.com/imgV1/B8vEv5Xh_VThvnEqMx4G0ZxU_YC_pCgmETwWNQKyeMqLb9Afo_WSoi~kcK5mwaepLz96AHEmAzWJQblCNhundhnOIYTFLWoaYUC5ebrX6SU1qOcA8DuNNrTrQrqkPwc83uR6uoVzQcrtF3El9ZiTOI2VQ48TNT9WpqKORoPHJ7ZJ9P4gxa2ikx10aiJQunh3gMZG5jyPQ~Ahr9Er6jJw9wN0HCf3EafqXaWslGvc0PsoUMIhPeBwdxNIsrg7ABgEemCENo1JQ5VKa3Ml_p4P~q_txDR74LyoQpnjMzMlyVB6dtetdLY5TEwSKZmIDu9uOgNotg--.jpg
//media.inmobalia.com/imgV1/B8vEv5Xh_VThvnEqMx4G0ZxU_YC_pCgmETwWNQKyeMqLb9Afo_WSoi~kcK5mwaepLz96AHEmAzWJQblCNhundhnOIYTFLWoaYUC5ebrX64OKpumHCD_1qVOEhJKhjfFUtP7iNXX9ELQmkVabIVKzWZtmnuX4LOp4zJTh2j2kvBov6ceOrf_3VUlCHRdjxbUK8lcrafe4DqQSaaLIolzHHzux33blSvinzDUG84nkIydfLFjC254PcdT1TuaaaG4epNRadNymlMerio75z_ELoplyAsLwtoa5BrixYmqeTuBucYHr6oxGvJ3J_5tCNXqc37njIA--.jpg
//media.inmobalia.com/imgV1/B8vEv5Xh_VThvnEqMx4G0ZxU_YC_pCgmETwWNQKyeMqLb9Afo_WSoi~kcK5mwaepLz96AHEmAzWJQblCNhundhnOIYTFLWoaYUC5ebrXuP_ypIppDDmdnEERxfXDjbSSMDYChCOJaGKtrWQvJfCiNxLUDv7vnEup9MEcTjH4HZnEF~lAYVeWqUdZMSVP_0i6IeRubhg2LXQ2H33Q9kHe15I82J7U94SCiuUZ9BNsrM0Juon0dJ15_K9qMzzwOzlDPTl0S_BNz8pXN0qP8lKaTQYqtgVtu6md8QhyE0_uoOykRkl35bEO0ar1sOCcMvFrjkAD9g--.jpg
//media.inmobalia.com/imgV1/B8vEv5Xh_VThvnEqMx4G0ZxU_YC_pCgmETwWNQKyeMqLb9Afo_WSoi~kcK5mwaepLz96AHEmAzWJQblCNhundhnOIYTFLWoaYUC5ebrX7SnU~B2Yw7cZHOFwii5SltBco4d6pYbMKs3ePoHKjZHqnMVhafoKqujaSFiYnGLyzDEh9KEITvEqVXY0uaYMsLzaqi3~ZZHxl36A5dNBNTrJgapTAHVZDBPETkWEThbTkesV3XheknKgh2n040HkDvYr3ymJW~AQ1ZxsK7P_26uQ4GcAdV554ZBLiSTKUWwPaBHXcv3Sm~tuH9wZFkU25FqL42lLDQ--.jpg
//media.inmobalia.com/imgV1/B8vEv5Xh_VThvnEqMx4G0ZxU_YC_pCgmETwWNQKyeMqLb9Afo_WSoi~kcK5mwaepLz96AHEmAzWJQblCNhundhnOIYTFLWoaYUC5ebrX7s2KjhctwMcgITifHgVuOgxLc95A2c18xjyIZmusVtz~FCMPYPlh9VLfDb5kVlLPiHHscZmljwQQAoEEiKkQ4UomWRJinyLVFpBmKPreuOB0r5iC9QZ8lfHmZwINtRltMaLnqf2uEPJXc3_QGMvLAhX2~tPNqhp45HBhm6JTcFSpyo_KcmZxhUyi9ChcWvA0D13B8Zfv8slYzAOu8oDYXMKqMCqxUQ--.jpg
//media.inmobalia.com/imgV1/B8vEv5Xh_VThvnEqMx4G0ZxU_YC_pCgmETwWNQKyeMqLb9Afo_WSoi~kcK5mwaepLz96AHEmAzWJQblCNhundhnOIYTFLWoaYUC5ebrXvkNIMnTZeL74THOYPFjbmbjIOXnKxOV9PQLzwtFTK2q2m_vUjv~67iKDbO~m9ON3eQUk0SeyluCcrzi7YEHNL0axjrRTOHDKGC0yi4fqHAKTDho1Vavf5QNd2CG3xvIz1pJ2_8alUEXjBxMieu0F_2x6CEsACmaIa03H1EAiZ6~GWFojmjEZuPRB4p7DxHqh5F1vIG9hiy7VrjDeaMFNaZr_H2asiw--.jpg
//media.inmobalia.com/imgV1/B8vEv5Xh_VThvnEqMx4G0ZxU_YC_pCgmETwWNQKyeMqLb9Afo_WSoi~kcK5mwaepLz96AHEmAzWJQblCNhundhnOIYTFLWoaYUC5ebrXukOyCcC0brwVyhdBMQU9shjx4igM9lHJmlwiVAm__0qMDDsP7PJD_U_w~LEKSwON6yYKSB7NOnBbE32g3pj5E5V~41rvMk2mQzDCtrKj~9Wufw~XU6v3Sw69QvNMuIdZ4Pth1cALzorgm0Fm0dT~hdzaIPZQOQgETnBhDU33VnD4JeIIHQesRFFPtjUA4Y2sZeOhFNJG9vZlA7mCOcOc_QNhW4ZEmA--.jpg
//media.inmobalia.com/imgV1/B8vEv5Xh_VThvnEqMx4G0ZxU_YC_pCgmETwWNQKyeMqLb9Afo_WSoi~kcK5mwaepLz96AHEmAzWJQblCNhundhnOIYTFLWoaYUC5ebrX6SU9tc~mZhIhG08jUfg0GlHzGuzGejoF9YTWj6G1npjP_4jZodKtAca3VFXMk6PSWytSPw2HgaWdgUFl5Pbh40xYG3JyHyKssLV6iz0S7TCQle8t6ckEwcpXoXFVBbhOtZqC4JmH1bVuKmESR34p5H1NmjTPGKOLfTvb88sIZ8BN6NV1g_LOhvAAOFD~zxM~Lu2GwqG7rznmS2IbNHgT2IIvsPMEzA--.jpg
//media.inmobalia.com/imgV1/B8vEv5Xh_VThvnEqMx4G0ZxU_YC_pCgmETwWNQKyeMqLb9Afo_WSoi~kcK5mwaepLz96AHEmAzWJQblCNhundhnOIYTFLWoaYUC5ebrX6AVSs5eMBQUZD8w1PBbezffOTp~9ggM1G6RkD7Y3ibsaLJb4fxNpOy5_9~8Z3hyNlUMbcgMMEz7WSVxYI4ZgMX4nDepgaWwLl9POcjk6kpJzNrhFRjr7TOGBorvGJrAYvyLa0iT9HxPM09kFXczpOI~ByESCzlAeudqC1FdbLKyFFBoR8Gp_ZkklCYPQl64Y5MLpvtIYspAtNH4itQhluQCp4TKAew--.jpg
Rio Real, Marbella East
Villa
SOLD
Contemporary style villa in Rio Real, Marbella East
Contemporary style villa located in the urbanization Rio Real in Marbella East, 10 minutes from the city centre and 7 minutes from the beach.
This modern – contemporary style villa has 1.150 sqm of plot, and 450 sqm built distributed in three levels. The villa has 4 bedrooms, 5 bathrooms, an outside toilet with sauna and garage for two cars. Its construction on a natural balcony and south orientation offer panoramic views with the sea in the background.
The property, which has been completely refurbished, has a large façade decorated with an abundance of flower boxes. Upon entering, we are welcomed by a hall that leads to the stairs to the next two upper floors, a guest bedroom with en suite bathroom and a large terrace with panoramic sea views.
On the first floor, we find the open concept living room. Spacious, bright and south facing, with panoramic views from all points, perfectly communicated with all the rooms and access to the outdoor terrace where the swimming pool is located, surrounded by a wooden floor and garden areas with great privacy. The kitchen, fully fitted and equipped with premium brands, has wooden finishes and a marble island. The second bedroom, with en-suite bathroom and access to a private terrace with beautiful planters and a small vegetable garden, leads through the back of the house to the pool area. The third bedroom, with large windows allowing a panoramic view of the coast, the terrace exit connected to the pool area. Also, with en suite bathroom.
On the first floor, there is the master bedroom, which has a large dressing room with wooden finishes. A large en-suite bathroom with natural light and views, high quality finishes and onyx walls. And, of course, a large terrace with the best panoramic views.
The outdoor areas feature wooden decking and multiple relaxation areas with a large infinity pool. There is also an outdoor bathroom with access to the pool area and sauna.
REFERENCE

208-01836P

bedrooms

4

bathrooms

5
built

450m²

plot

1.150m²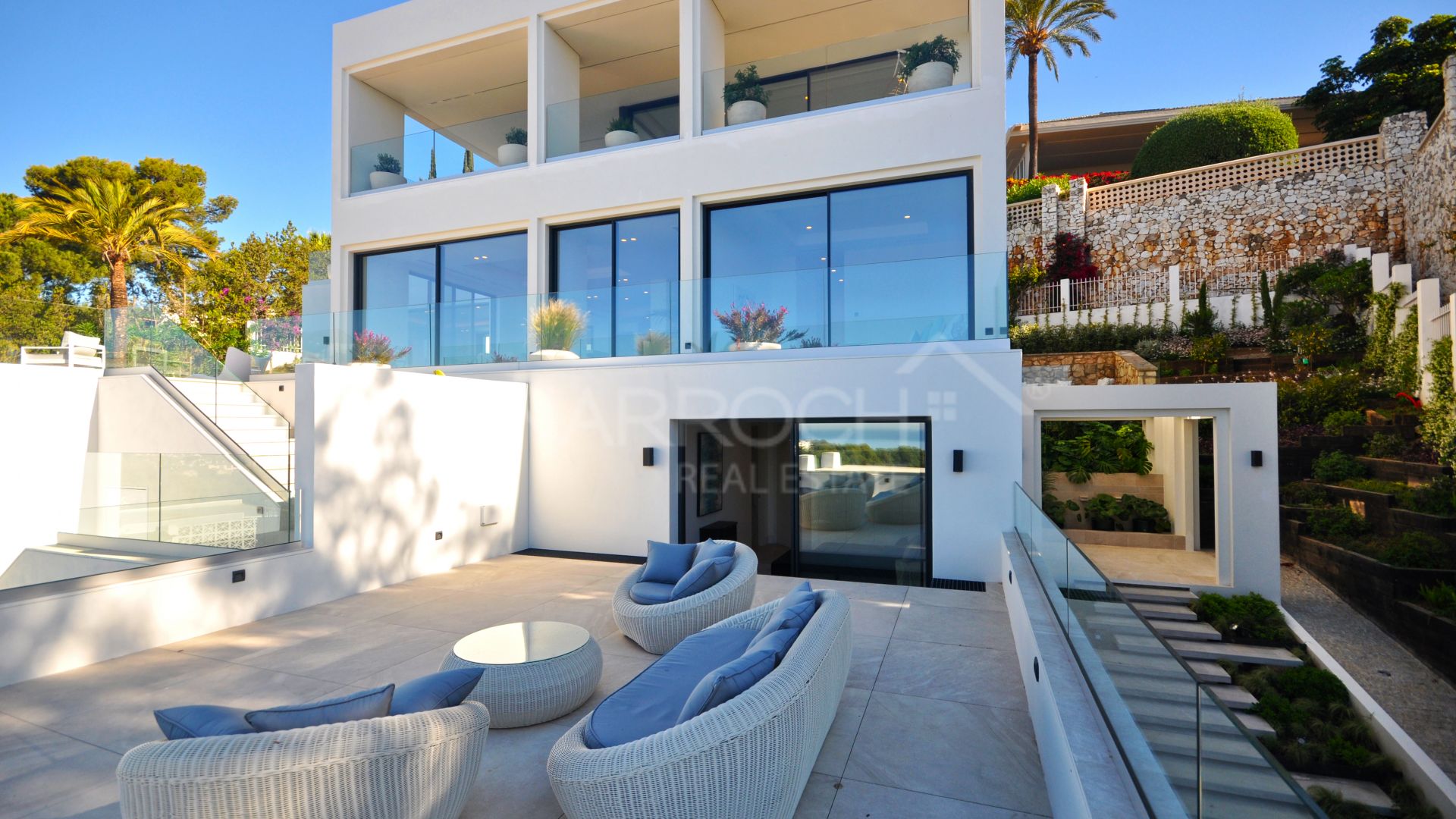 Video
Video of Marbella East Area
similar properties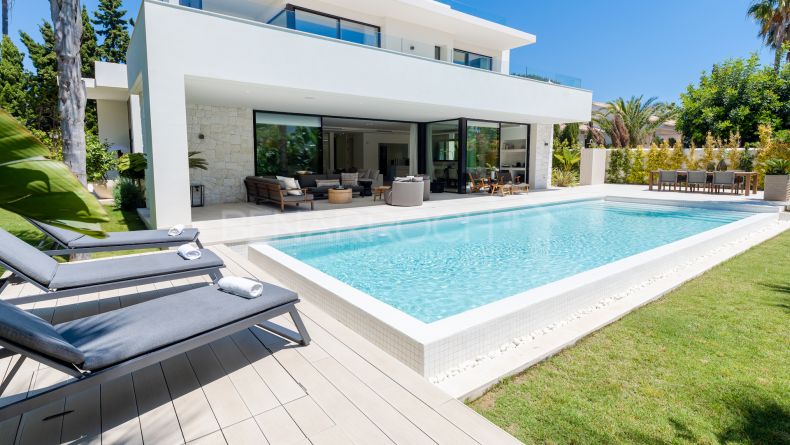 3.950.000 €
Contemporary villa, just a few steps from the beach of Marbesa in Marbella East, very close to all kind of amenities.The property ...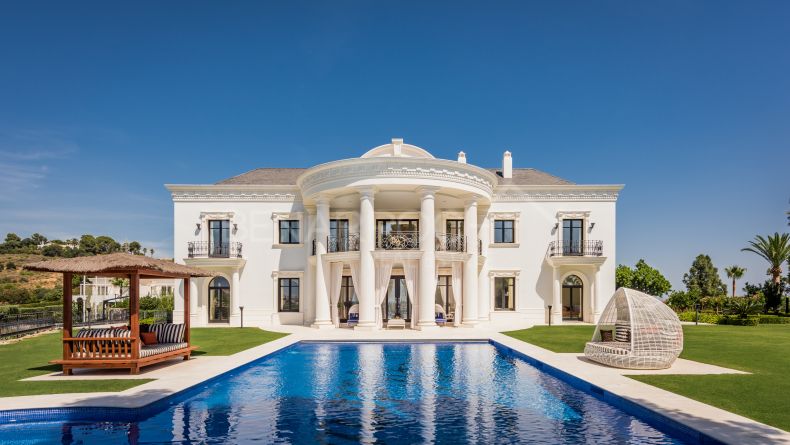 9.500.000 €

reduced from 11.000.000 €
Luxury mansion situated in the urbanization Hacienda Las Chapas in Marbella East, only a few minutes from the centre of ...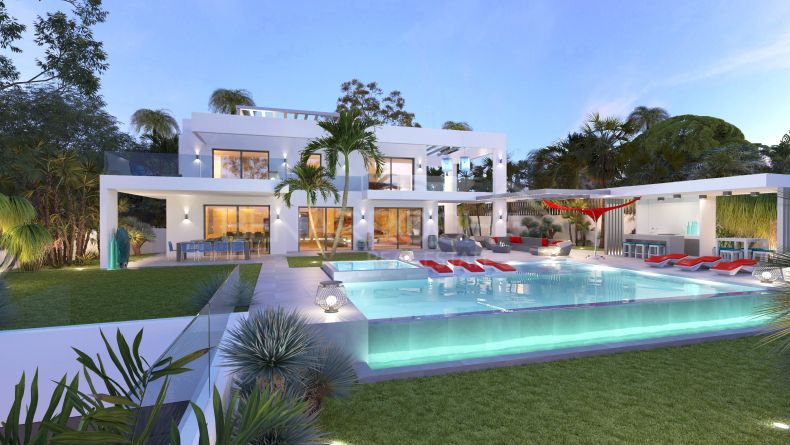 4.184.000 €
Contemporary design villa situated in the urbanization Marbesa in Marbella East, just a few minutes walking distance to the ...