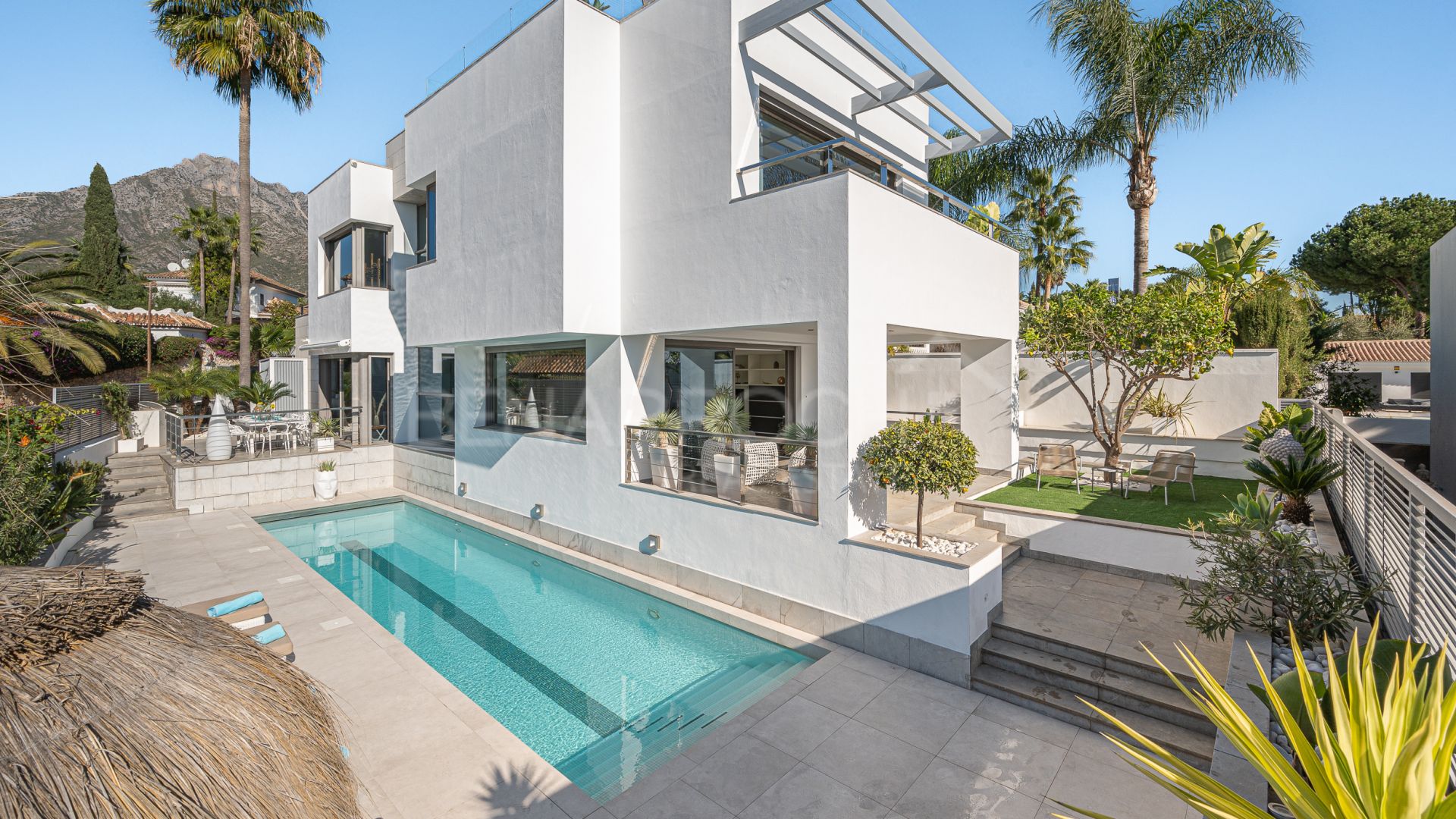 //media.inmobalia.com/imgV1/B8vEv5Xh_VThvnEqMx4G0ZxU_YC_pCgmETwWNQKyeMqLb9Afo_WSoi~kcK5mwaepLz96AHEmAzWJQblCNhundhnOIYTFLWoaYUC4mDcl3jk_E5SruaitH_5yNXFGzUzGXMe~11vE03X_x3Emct2kn3t189PNIiiUK3H4tSaV28Bl5D_ZFsFPEGdG8QA3YjlP5LMU5TroJ1sFCcKJtT1rCeYeyF8zzbZ8LpGWK1ldNYivAKlIn9ckrfu8lumbJOOG3vDUHG_WAiNgrciYnSa43m11UQJIlv4ygLshbqIGhCo8rIGFd_KwG~YDi5QlqjVR1htryg--.jpg
//media.inmobalia.com/imgV1/B8vEv5Xh_VThvnEqMx4G0ZxU_YC_pCgmETwWNQKyeMqLb9Afo_WSoi~kcK5mwaepLz96AHEmAzWJQblCNhundhnOIYTFLWoaYUC4mDcl2BjDcsjGLycaKPw3M~yw7nP2cJMvwcRygynmnXnyW3xPn4tmVfPC_qbYafhGw1PGpqvfVZ6QktFm86EKenj~lRLGaaj9gCPLgeSia8ZrZcEp3tpzfsxCCq_bDv0PRpqA1FuUXNY~bdNzAkne4OijOf7YAB~46aWGVsYL4YyoYol8~lZso1SSFaTRSUDbQtuigx~UNwkZrH1zSLYQn6uUnDBU6I4VNg--.jpg
//media.inmobalia.com/imgV1/B8vEv5Xh_VThvnEqMx4G0ZxU_YC_pCgmETwWNQKyeMqLb9Afo_WSoi~kcK5mwaepLz96AHEmAzWJQblCNhundhnOIYTFLWoaYUC4mDcliHv1tTDQU~NzEixkhDN6YxHWKh_LmepbyxHjKDK5EdP2IAUCIgC3W4Rv1DScRnA_lv4o3CQuQoM1yXyouFnd5L2jEB~6jyF~tWelbpnmfJqMEUOO60ImEuNqU1C4gwDbfMxT9y2B3koVMYZjEphVGVM5AjLiwWYc0apkoY1y8iJs8JY2E_Bak_Sw2alaDh_JiYocKRYYWLojgL~eZDsqm9wOpsiUtw--.jpg
//media.inmobalia.com/imgV1/B8vEv5Xh_VThvnEqMx4G0ZxU_YC_pCgmETwWNQKyeMqLb9Afo_WSoi~kcK5mwaepLz96AHEmAzWJQblCNhundhnOIYTFLWoaYUC4mDcl24yhswHCmq8mQXyKcE9dnQ~A5G8I2MsXPegYSm~WBr7KU5reREA70xVrv1D4zNONA~~UFTfA2IaSwtVlxPIZRbNEDldnKMJ_Si4P59mcWrmANRhseBTg32RmiZFgfr7T2E1cz_CKuaEmqLnk9gWHGXT~Mrp_aOxJZUbtF5t9wBiOw96421TiGdnbeofdmbNKuQu15FNLz8_ZegM21~LwLE~eXADzWg--.jpg
//media.inmobalia.com/imgV1/B8vEv5Xh_VThvnEqMx4G0ZxU_YC_pCgmETwWNQKyeMqLb9Afo_WSoi~kcK5mwaepLz96AHEmAzWJQblCNhundhnOIYTFLWoaYUC4mDcl1Je3J9GE327NAG3zAokEz6sBWHDyK8gCAU6AapTrF23HOX9OvU3R3SiziXyOWs9TNXH5OHYFeIzZut1udzn0JbzC48hXCL1W5dUN6MFkAoo4PMYRkkFterhq1VQoa1vNoYZ5O~KxOK4w2wOuDO3BuT1Cj0tTXAIBScDLtz8A8pOkeijIaqegoUSI8SPyq3P2YW3cTO8BtyJxBAnKUfmcCKhF4n0H8w--.jpg
//media.inmobalia.com/imgV1/B8vEv5Xh_VThvnEqMx4G0ZxU_YC_pCgmETwWNQKyeMqLb9Afo_WSoi~kcK5mwaepLz96AHEmAzWJQblCNhundhnOIYTFLWoaYUC4mDclik4RTkFOD1U6a6Q2ra2ARG~~bzKGvXae8vvllLof2bzUGNhx5xElGXh6tr24eWRboBAu6IOuCcV1IOv6Rij12bvaAsZCNso~PzWpMG0tnqMFWCnAZg5mUWhkrZOeWUfFq21ZNMlnRupBNqxPeVWmRAQykIS6~QNKGydRR4iCYkFXZAqcTPUiN7UXU7J9iwrKqv19Kuf3Z0Wf8_5tcHat~LxZjo_DZw--.jpg
//media.inmobalia.com/imgV1/B8vEv5Xh_VThvnEqMx4G0ZxU_YC_pCgmETwWNQKyeMqLb9Afo_WSoi~kcK5mwaepLz96AHEmAzWJQblCNhundhnOIYTFLWoaYUC4mDcl29M8O6TysxJ4_ABn8rJ1fBlgPNMc6PHysoP1W~cagsDmdRwfP7ndDsU~6wHYN05eQ8Nv5NsY8GAJ~HjCUtObue2sD_qLOn0wRKHpEoJSnArSZXVKu_b4irLDSQd2BzEk3BC~vP1IMo2W2SiOzSZwI~xCuWCfI7bWTc3hkMRrCgGprNaqYe4D~tbltfO0sZhE9~NJHEVYefUy~KqjPkWOkX39tDDEAw--.jpg
//media.inmobalia.com/imgV1/B8vEv5Xh_VThvnEqMx4G0ZxU_YC_pCgmETwWNQKyeMqLb9Afo_WSoi~kcK5mwaepLz96AHEmAzWJQblCNhundhnOIYTFLWoaYUC4mDcliH64rziucQrL3JGQQtB0V4t3vC3yB__NY78RTkTizCaPPiMS3v5RDuelUMYHWg9TuSFIXG~9xuidMYbzqEWygWEAbnyDJHQdNY48IErWiPU3_6gQtVXqDY509ISOP_GYHtjceITWf9qPL_Vaijqx6FESPjwQzBXCOO_QndvM4zxk4pFklVff7cp6WuWjAQLIaIBe6ve_KUIyAQK0Ve5wR~NxeUmISg--.jpg
//media.inmobalia.com/imgV1/B8vEv5Xh_VThvnEqMx4G0ZxU_YC_pCgmETwWNQKyeMqLb9Afo_WSoi~kcK5mwaepLz96AHEmAzWJQblCNhundhnOIYTFLWoaYUC4mDcljcCMkYfjZcYnbqUVkYyM7abxaWTupznoydPs9dHq~wgSNmnEuAJHuXVuRxcx_jHGfcvQMDcz_ushmHxfHvOo5i4wLhO6dONTV4LFBDaw~gN8MajrsZjE1ZMK_YE~ikkDxEUwFICChaxzC4Qh_ESb0TaffP~SL_mSbSVZys_oyqltLhUe95umIcDGsZiCGpeDNXxRkKndahFy3hg8iG1Ffgc31JgwJA--.jpg
//media.inmobalia.com/imgV1/B8vEv5Xh_VThvnEqMx4G0ZxU_YC_pCgmETwWNQKyeMqLb9Afo_WSoi~kcK5mwaepLz96AHEmAzWJQblCNhundhnOIYTFLWoaYUC4mDcljq7FBzuGb5Tb4ClKIH~odzRNAjemJd_cFT2519gv9FQZl_2839lQL_O_C4PZKvOlk1Qb0psoA8A7B_HXSxt6Q91mnu2drV7Hkbed87to1vuS3rOzmlfCsAa30cZBGua030tdnkviWmAAmI6ppHc4nMFiOS~iPisPjbLeSWAgI8xzsO58bUUTaV268~U20ovYqXuLHv4qCKYFs5IaG3SPUoTZz_aRDA--.jpg
//media.inmobalia.com/imgV1/B8vEv5Xh_VThvnEqMx4G0ZxU_YC_pCgmETwWNQKyeMqLb9Afo_WSoi~kcK5mwaepLz96AHEmAzWJQblCNhundhnOIYTFLWoaYUC4mDclj6xpt3kD39qScxNBew1G0XO_alAMX49P89D1Sw13LUsdEA6BYiLAXYXDOiZAB7AN_89FVrtNzEA5VGBvs~Dpb989PMm7HNjjomAg74kqT6HVfb0fSR9z4gPG7dYYW_WeWEonC74CAuIaFQ3C1O_uqkJgvfYi~xtC~1dsid92mIApDQp5zUixksv8zc1DTlrOtURYVkLetU1q4vXAixW8n56bq~TknA--.jpg
//media.inmobalia.com/imgV1/B8vEv5Xh_VThvnEqMx4G0ZxU_YC_pCgmETwWNQKyeMqLb9Afo_WSoi~kcK5mwaepLz96AHEmAzWJQblCNhundhnOIYTFLWoaYUC4mDcl3jjDn8RT99C0p3OChdARVA8Vwya4ZpOT01E0Yer63TiLfYoF5xz6Nb2y6xpL2OJP2S51JqE0atvq3LSazULcq9tXw5UdA_qdakLybtd5Ei0v0sfWS_JtHdEggH9CttrLpQr8iiUUmaCdrxQ3wh3KaeZCJFfhlHl39tTIv1ZeFt6qvlOi0PqAjEjsD8INYFJ1CS~WOrYvYeTRbUQjXSOvg~0Q~NozQA--.jpg
//media.inmobalia.com/imgV1/B8vEv5Xh_VThvnEqMx4G0ZxU_YC_pCgmETwWNQKyeMqLb9Afo_WSoi~kcK5mwaepLz96AHEmAzWJQblCNhundhnOIYTFLWoaYUC4mDcljZfRsb51H1eSV_OQxUvm8UyMBR1zXyYfjdfOthntT_pn5J5QIQzTtldl5yuXof3gjJCoi4YzX1f6IYtz01x7tMBPxAYnBvksmCOan_iKXye3XPYZWBi5a34lPSzmzO~4PZ_yHIDXLrjctGnwj1kc9qd4Bnh1n0erm8eC082fUc6AHXKKLdEV4kSnmde5~acVmLyNUJq25AgPSIrwlGdUuygE9lsunA--.jpg
//media.inmobalia.com/imgV1/B8vEv5Xh_VThvnEqMx4G0ZxU_YC_pCgmETwWNQKyeMqLb9Afo_WSoi~kcK5mwaepLz96AHEmAzWJQblCNhundhnOIYTFLWoaYUC4mDcl3CqE1u7cANcos0wH4EyJo0WZbLFe72u5ZW_kKNBngF2uap6tV4lVR_Gj0trbVC0WLkPwSqJm20qklzXSdJpNkgHYnf1RePRVtlCV0F4V0oGl~QvF3czQlmpXmLQ9GZw2hc~E5RBEIOkNPNyi2eI76VubS5bpD2eCXbcFqMC~lUPoBp_5pbHo0GTJTTM66ey_s4J~hn1ZFeYit5RR2Jft1IwbrnLKag--.jpg
//media.inmobalia.com/imgV1/B8vEv5Xh_VThvnEqMx4G0ZxU_YC_pCgmETwWNQKyeMqLb9Afo_WSoi~kcK5mwaepLz96AHEmAzWJQblCNhundhnOIYTFLWoaYUC4mDcljq1XwKllilycNL9RBI0vRbbUdyQz820f9IvPXekFqz60T6t4J40vZ_t4nRmCL0vw6Q3Us96Cfn4leNGLSlu1uXQszvMS2BEe2qr3cSkyI~VJDdL5KTGi7ij8sQTOf4~lS8ECdGmsuuGTaRDyOB9yg2IYNbvt2YQAQ9mVT6~7C91MOh5HxYTp~PToUJ2Nci9nefM7PxXVEy6nVINBV9_f5ZbbkoDO7A--.jpg
//media.inmobalia.com/imgV1/B8vEv5Xh_VThvnEqMx4G0ZxU_YC_pCgmETwWNQKyeMqLb9Afo_WSoi~kcK5mwaepLz96AHEmAzWJQblCNhundhnOIYTFLWoaYUC4mDcliUKTgBq8x__S66Q72PJ2PKGwlQHQLk6AY41JCG24mZLrd4m0DtBT0cBOfoUEx9PrA~VJRfD7BT~fLoqoVn7Zux_wWhb2qhSEXPBIpJuwh_e6_uPiXAArHGq2OMSYSCd7MyV~JZBzQk17DU1imTJ0MTQ2zGAl~DjR9Ma2fYCuE4Xsl65iyXbjB58ljPv5Oy8Drz7x1AeJ6kryyHJp7gcGo7VcKUD8VA--.jpg
//media.inmobalia.com/imgV1/B8vEv5Xh_VThvnEqMx4G0ZxU_YC_pCgmETwWNQKyeMqLb9Afo_WSoi~kcK5mwaepLz96AHEmAzWJQblCNhundhnOIYTFLWoaYUC4mDcljvFmT~~rLjJaE8B27vvC0qKh2G5axwGhtFwVMA7oW_yag~Jm~wmF50PVHTaDJXNxwevzwv1x4w61reFJ33XJP_vsCbMIpwhvdN2n0o5yxSbLx4dGs56js5m0gn_IKLdoPcjJfSZY9XCYA~wPpFJ3bkmD2Ilh~HPtx40PrLhcPs4~nc8f68PgLHYn1cpvJtsd2W6VkIKWuW2QDsFPcfy6zNq4pY6Ufg--.jpg
//media.inmobalia.com/imgV1/B8vEv5Xh_VThvnEqMx4G0ZxU_YC_pCgmETwWNQKyeMqLb9Afo_WSoi~kcK5mwaepLz96AHEmAzWJQblCNhundhnOIYTFLWoaYUC4mDcl3ClJD8vcxvYcVNRaGKO6UN4ztWVE9BRNZlrXYvriHe23lpy3JOFCJOFLgt6YkB2BHxXO2MpSxIOvOhB4UhpGPqJNZ1IFC_4pDdvc3w3uOn6_Z8__xp_lMgfeM7hhOduW7NbAlHVRyOA6Ux3hteKhNfCEL2qXmg6_~MKu~jw0akOVhZwxfysVbHGVRwoiAb5Se8xkFBD1aD3yoLTbyxfToRTzxFIE3w--.jpg
//media.inmobalia.com/imgV1/B8vEv5Xh_VThvnEqMx4G0ZxU_YC_pCgmETwWNQKyeMqLb9Afo_WSoi~kcK5mwaepLz96AHEmAzWJQblCNhundhnOIYTFLWoaYUC4mDcljvBiJK8ZxGmoqHQtAPpQTawjBbGI33CyqePTr4KX4et~eIv3pQuPPqiup8Lm2JXSCd5LAni6dFXuERpr4OtiVb9npMx22_euBMIYpAjdAtZHX6p_hd9WdctH3yezqFXStfdLVzcYxKO3xBZiMFheGP8soWAWT1D0fltLqn0Ply8Dd8XyCxXSZESFB1I3LDOAnZm3quAXdypMQ4MqM_KzQSlXD9hzug--.jpg
//media.inmobalia.com/imgV1/B8vEv5Xh_VThvnEqMx4G0ZxU_YC_pCgmETwWNQKyeMqLb9Afo_WSoi~kcK5mwaepLz96AHEmAzWJQblCNhundhnOIYTFLWoaYUC4mDcljZeHmPjPiBiTHiVj9W2~UZsZX~9ZdFArIsDi3WUp2iy_laLRxnBf~NfU5~cuB6Zi1klWp6fZFkpzE5n9eztlh2Rpf7WXXgGncZig0NnU7sGNeFwwKYOZ10NVa2RE_g~FOFGo66ueUHMd3Djpw5CDiqQ72qgmkPX7uYvyfX0IY_nS__EGrCAxnWzpREykaRLnYW1H8YKKEsk748ToF5Np93P6Cl3iFA--.jpg
//media.inmobalia.com/imgV1/B8vEv5Xh_VThvnEqMx4G0ZxU_YC_pCgmETwWNQKyeMqLb9Afo_WSoi~kcK5mwaepLz96AHEmAzWJQblCNhundhnOIYTFLWoaYUC4mDcljv5NstXblN_nJ3ZT2JitTIwN8reP5C6XpOPaNqw64TLTQcTjocLX38XHvaAH4YbPv5uMJ9nbhJH61irQDBOliq0oDs0agxnqNCg4kij3WLjlwOHJMoO7on9mjg1bxSq1irBw6QA~Ct2Pjj1NjlcKUrq6YtXORVA3xta6hmQg71ijqWETAsAt7Lgq7jOU7Vrp6XlA9VjkECx6MX57iYBZ15kt3pW0CQ--.jpg
//media.inmobalia.com/imgV1/B8vEv5Xh_VThvnEqMx4G0ZxU_YC_pCgmETwWNQKyeMqLb9Afo_WSoi~kcK5mwaepLz96AHEmAzWJQblCNhundhnOIYTFLWoaYUC4mDcl31e~0a0zITwo02DdEuFOD_7MQEzDo2lQuts64PgWG9ngicfB3fsclc5N~0saxitSP1KXa3Ik4LOuq5et_wLLOmsERdwyQknAuKuvwCzJhsOz~NwCmgpYejPudKS57O4GlTUyLzTSiKkSzpjdZ1IHb~ra4zbIkLYeFvp_ujDmh0TFfrfxOxzBW2CoCsloYqxFr2uUGaA2WCiNKczHd_KeilSABTra8g--.jpg
//media.inmobalia.com/imgV1/B8vEv5Xh_VThvnEqMx4G0ZxU_YC_pCgmETwWNQKyeMqLb9Afo_WSoi~kcK5mwaepLz96AHEmAzWJQblCNhundhnOIYTFLWoaYUC4mDcl296y~ByOf~Z0Xgj50Wvfyecx~OKtl~nO1Pv_9biQcpg~UgSbtrquvFnUZJKD8kvdtKy257Z9d97d995SoQ5SyS5aiGVUA_DQH2Ce26I6Rg_X8TNQOrwrULu2bjHL0_eDcRpW8Y3WtgdY2umPkdRdaqW5ZNOZgO6hl3JP0EAt3pudiw4Uj7lvw5ocr567k10DblGyWEmqof1AzbclLIidQvE4TcrbDw--.jpg
//media.inmobalia.com/imgV1/B8vEv5Xh_VThvnEqMx4G0ZxU_YC_pCgmETwWNQKyeMqLb9Afo_WSoi~kcK5mwaepLz96AHEmAzWJQblCNhundhnOIYTFLWoaYUC4mDcljZU6PnI~lnOSV9ngcarViFfnSAbitE_Nd1ifQdwI0RvsUzr0F70B7BR9AXGqKk3seRZchSlR0_yMLbJCt0cQkBb2RvWNS7lSCEUbxdfukObZ1ZE6pxShi4dCe3LoSdg31kefTkurCsjGFTV1MeeO18RVUvC9lxDtNaJqqk5h2q19aPcqVSQxQPBD9i~3ksctt~gJqIXDz_a1IoS7I0XWXjDRL6wpQA--.jpg
//media.inmobalia.com/imgV1/B8vEv5Xh_VThvnEqMx4G0ZxU_YC_pCgmETwWNQKyeMqLb9Afo_WSoi~kcK5mwaepLz96AHEmAzWJQblCNhundhnOIYTFLWoaYUC4mDcljZPM7lVnCdtJw8P5u5LETKD~js6MNnqsunWinar~zdKvd6~B0SIhkWvnkCzI3vefIAl5MGH~QgVLNMfBED9B96jEvfU2ZFhzB5e6~FWkapTQwtc2lZlfh_nN2ccaTNIiehQHZYM5xng6NtuYS_PwgsH_Zg~Rmu2QlQ8xnBmftwzkDRIQIqAEcMEGwPNnYu8qz6y8VGJrn8Fx2mFUAjm3QZiQ5xHy4Q--.jpg
//media.inmobalia.com/imgV1/B8vEv5Xh_VThvnEqMx4G0ZxU_YC_pCgmETwWNQKyeMqLb9Afo_WSoi~kcK5mwaepLz96AHEmAzWJQblCNhundhnOIYTFLWoaYUC4mDcljcRSs6RrxklSz76bstU28pHPsBPFewTPAR_0mou9KjS3rMEjvH9P9QFzEQGKQfHfWoF0A1hhURrDuRURk3D9mXlvIJOOegq1V_gLj0uWKMacq6smMVwzfXlgpP2Hy1ZeX4MuoEXoYODcxncqMOKaetoErbHRCeVCZ4Fem0_bHLqdovy83AsCZymDmxk7Zv9GhSPO0~l~p3RIhhbLHU9hOUWRBtHdLA--.jpg
//media.inmobalia.com/imgV1/B8vEv5Xh_VThvnEqMx4G0ZxU_YC_pCgmETwWNQKyeMqLb9Afo_WSoi~kcK5mwaepLz96AHEmAzWJQblCNhundhnOIYTFLWoaYUC4mDcljq6Uu7ri_T1JWRMHBoIhExXqcZerIchF7S5u33AlT9C8zsvBHoBd~~ADOXSTY3n_D7QnYPhIcPvSGE9pUWFD_1Noyk4NUhczAZPZz4VwqoPKPYY8Z5hA6~aQr6z43AJjqBxkSZzbAS4~qNykuRERTKl3S51yDY5YZB80aYGmG9~0h87Ekz5anSJmx2Y6bIjgp7sObIo5KKEFH2qq~Q5XQsEwMmRIqw--.jpg
//media.inmobalia.com/imgV1/B8vEv5Xh_VThvnEqMx4G0ZxU_YC_pCgmETwWNQKyeMqLb9Afo_WSoi~kcK5mwaepLz96AHEmAzWJQblCNhundhnOIYTFLWoaYUC4mDcl2RKD6pBMpDfMGO2U~r224Jbhkq9655ahywBYflyAAUulKRcuZBJ4pcIfDJUOMj4e_IBFBBKyWeLU9eocYE5itD_dvSaz_81PLEWQPvU4PUL7gszkxxYUTlTWfw9A8tzKx6RYuPKkki_QVTxROtZLHJs7xq7zcOL_ZjK7F9MGKLCzs6DCRLKCcDsLeNiqSwmWahAihIlGhSRRKeV~WwkP3tASZBR87Q--.jpg
//media.inmobalia.com/imgV1/B8vEv5Xh_VThvnEqMx4G0ZxU_YC_pCgmETwWNQKyeMqLb9Afo_WSoi~kcK5mwaepLz96AHEmAzWJQblCNhundhnOIYTFLWoaYUC4mDcliCtBkfcwk9qIc6zQfZE8tg5brWkUVHV59aUnda0vnDPQqAOsIQQqrAwPukdRKM3y7Bg0L~JdZsD_WkXjWtaqyao6hBSqmKj1awcZjkWu1L0NIVQNNjjmvd9edQ6F2nSE5l60~N447_YMhiAGVCKFxwuBlD_LkVcVHpwGZ62sUkCzpCP6rSwoqWBNwQW5rAFdsdMg5H56aEMvPkpJGPwWvECNe7TpEA--.jpg
//media.inmobalia.com/imgV1/B8vEv5Xh_VThvnEqMx4G0ZxU_YC_pCgmETwWNQKyeMqLb9Afo_WSoi~kcK5mwaepLz96AHEmAzWJQblCNhundhnOIYTFLWoaYUC4mDclj6rcx0IyFj3Sj_0u4Jf9tP2bYBZWJlq1f9wfnD_OV6UDWRJOJLVbXqycs3u41QuADs2FdEYaTCdZKgHip__xQ2AnHuf9K6hNhwkv9A85j2LVEPOGbo0dI4Oqwd0oWLWDabw1zW_8Su9T8HEtsEJz3H7IqJzB5jLgxXkPEz2sOA3~CMCwoZ7E4YSse3dtfnWJEml6RQXap2dmZHiEZ7rRwkYI3JgT0Q--.jpg
//media.inmobalia.com/imgV1/B8vEv5Xh_VThvnEqMx4G0ZxU_YC_pCgmETwWNQKyeMqLb9Afo_WSoi~kcK5mwaepLz96AHEmAzWJQblCNhundhnOIYTFLWoaYUC4mDclikuPcGeqOkJIMcStRFPDRSG5_HxU324XDgeg7Gbigxil3QeSeWCdGzMMfzyAe1El1O6tfABMwpKa0BQG7yinLoItvT7SHLY0LL~kUHCZCmH42lD3c5KiPp3aa40Wm7q76H1IrKHq2TdfycCWCxJF~xd8Y9SEj4~UIHPm4~ip5c3~g_gK5CTvxNGGpfK3WpjNRJlp7Uc_78Puptq5vYUnSZg_rpnLug--.jpg
//media.inmobalia.com/imgV1/B8vEv5Xh_VThvnEqMx4G0ZxU_YC_pCgmETwWNQKyeMqLb9Afo_WSoi~kcK5mwaepLz96AHEmAzWJQblCNhundhnOIYTFLWoaYUC4mDcl3m3wFhRyw_VIXY_L24RxLs63vGk6NgmnLw7m5b0qUZf2JiFAJx8LvrA2Wv5TjdY5AxIIizBbfBWxYXfWCzgwxC63~9hbYfYoYniDLbHNyTKjPA448hcYBnLG1Yvgtmp9UJ_73lycK6ceHGZHgNZWmTpC~rXCuvnYcjvLez_43QIi2o4DBC~8tw1Z_v2i66Nomv~slc3m9YMyNG~x~p1jmLodRrBe3Q--.jpg
//media.inmobalia.com/imgV1/B8vEv5Xh_VThvnEqMx4G0ZxU_YC_pCgmETwWNQKyeMqLb9Afo_WSoi~kcK5mwaepLz96AHEmAzWJQblCNhundhnOIYTFLWoaYUC4mDcl1JAh5gyY2AT33sq52iqQfwVC81ivZOD0h4R55mXfsED8h7_h0Bmi8RiM773gipYHKYc~AaicvdcL8vZoM_jDLKxUsyK_qDMO2oRwIfEee4MFHD~eM50e8I0uOY97wkjjQJ6MCkshtj9ycPlcjQ4h1nkmF4IcoTRTzf6NSe1uDik2kckFTRpQ2XU7~X8qTZomtdk2uJaDj38gpQVtht_D0kcEt6mU8Q--.jpg
//media.inmobalia.com/imgV1/B8vEv5Xh_VThvnEqMx4G0ZxU_YC_pCgmETwWNQKyeMqLb9Afo_WSoi~kcK5mwaepLz96AHEmAzWJQblCNhundhnOIYTFLWoaYUC4mDcl3j9wUDkicIQ1uo3qr2gFTigJs06MUcz635z8HyPKIyCAvFe6HPNiZoMhvIt4vkR3G9jnGqayn90uxzDGOvxtNiQV8uZtCLVZolWWG8PwOxNQU~O02qIBNqlTuoDX9VHRr96IVYSH4wFEDRCa4fqEBBcryh3P4OpcbBVQuYRUt2qPMQP6j1_tf3mnosDX42z03USXef46r0bbxKZhG7j82yyhJAD7Fw--.jpg
//media.inmobalia.com/imgV1/B8vEv5Xh_VThvnEqMx4G0ZxU_YC_pCgmETwWNQKyeMqLb9Afo_WSoi~kcK5mwaepLz96AHEmAzWJQblCNhundhnOIYTFLWoaYUC4mDcljZeC09ccW8PBXqWI~LUMvSAVlxGCt7O7i~S9rROoOBNT6kWq1XHzKfQo60yWS2m105yzKVkFHcBozSO67uT1z0gw3Y4fP3Yi0TrC0Ir5UULdCkK7U3GrBdT4onNxmCfvd6EapjQff_r_JD9wNHbKqJfcSiCQ8kx6mEpBx1Pum7~LEh3cYJULy_Hj_ZdkuEKE6lczPqHDmILWw9u8QfU2Le7JRNd3ng--.jpg
//media.inmobalia.com/imgV1/B8vEv5Xh_VThvnEqMx4G0ZxU_YC_pCgmETwWNQKyeMqLb9Afo_WSoi~kcK5mwaepLz96AHEmAzWJQblCNhundhnOIYTFLWoaYUC4mDcl2lhv9pc74oyi_~aYGM~EpPPwsRLGlPFeiSVrDTv8DGJUScn68jSwuEFRKjD93JAim0jemZaPE3OGoCZnf8xOd~VsoVCJwQt5DDReV0RGRYxPWpiecv5OgYAgzSe1zvvqf84_m9zWD1X18LlFSOZTroI4jMfUWYtthjdK1ZTSKOP1Z4iz3G01d6kScqF0tpvD7aGvXv47cNHbz9EvO8E2KJQm5FVfhQ--.jpg
//media.inmobalia.com/imgV1/B8vEv5Xh_VThvnEqMx4G0ZxU_YC_pCgmETwWNQKyeMqLb9Afo_WSoi~kcK5mwaepLz96AHEmAzWJQblCNhundhnOIYTFLWoaYUC4mDcl31XaoulWBM3ik_m8LlWUZRcL~JRR2J7PhsqAxHzYGA3Lvg1Vuc3QT2tbzM9wWKOVGbjPbjFT86JthqpmqpR8zVkiGjOzKiumn7GaCt1gktUOOCfHWD5cAw0Fu2iYOcLT5dpagh8YAoIqnMvDwRh96X_p9Wa6ZZKHtMyWvrBWzZRuOyWU8AihJheaH2lNMmYSz2iTD1v0fJZvq6TfJPirsQV2HA6iyw--.jpg
//media.inmobalia.com/imgV1/B8vEv5Xh_VThvnEqMx4G0ZxU_YC_pCgmETwWNQKyeMqLb9Afo_WSoi~kcK5mwaepLz96AHEmAzWJQblCNhundhnOIYTFLWoaYUC4mDcl1SGiPEhGyc5PhICZ6kV_ebU5GTyIKKblIgFjf6n~B5B_8D4iW5koR09QklSu48P2TmcWpmqb2aIaRDSigTc~~UJDBqGbwEWdfDSrD~YDhIyrvuf1kLExxM5GyPB8XVgUAKz~ZlVALDqDaELpIByola0kW9_6V9iU8gq1CN1PZQ2UtERaHupiwzxdn1qPgvJGFroidCZ2PPRbALa6866XdV3PBT1PZA--.jpg
//media.inmobalia.com/imgV1/B8vEv5Xh_VThvnEqMx4G0ZxU_YC_pCgmETwWNQKyeMqLb9Afo_WSoi~kcK5mwaepLz96AHEmAzWJQblCNhundhnOIYTFLWoaYUC4mDclj~mzpj3uadxdSOFz9nBxhOaTpDCbt0um9GWOMnqvFVM7DjahEznoVdmhDn3AIJ6YgGWmFeo7f7cMhOLiwImnAwSJI0hSSWZuW7cv1hVqNE6i575hz0yuJJQ1U3yaAVmzK3TqRAD8oYM47XveYRMMP_OI7ekh8pV2oxwKgCFyiW2NOtkMsSZFz54WmL6Rml7URth76LgoxsEqoj8FqkW0PYwyuaRHpQ--.jpg
//media.inmobalia.com/imgV1/B8vEv5Xh_VThvnEqMx4G0ZxU_YC_pCgmETwWNQKyeMqLb9Afo_WSoi~kcK5mwaepLz96AHEmAzWJQblCNhundhnOIYTFLWoaYUC4mDcljcFboLBvQm0UciWU5q9eXs92uc3o1F82xikanL1ITFnnFcLgbXVhkVVrnBG9b1Z~cRUEtAF_~r9X_ovICM3bwOt4394Ig4ULq9ikiAJvxdeQojR~NCK~P~1ckwkicklcyhVAZahZ6~Yr8KjxIIdVzIIWru~4fkWB8sseq1DK00vd2Ets2nCPCWeiz9gzFPJharIvTymjP9s9pBpV6hTcHT0W3yxMdA--.jpg
//media.inmobalia.com/imgV1/B8vEv5Xh_VThvnEqMx4G0ZxU_YC_pCgmETwWNQKyeMqLb9Afo_WSoi~kcK5mwaepLz96AHEmAzWJQblCNhundhnOIYTFLWoaYUC4mDcljcZQ~vhsjMkwoMZgk86Mw0K8ZMo3WpwacvDPTPpOeA4_wv3PukobCEfewmIonzFRNmDhDlA_oznG6fxdq9NM5GAL3yE6l7v5ZYkel90GZgGhT6RkjwUTb4PCzn7_euP0MfnYzC0Qj9ckgjyzFLZHZqh7vwxIQPbZcrrxwu8XrnEb~91s3Fihobi9d3jTlVu2K0S9WqLLjQ6tXlHKcKaY142LGfCF2w--.jpg
//media.inmobalia.com/imgV1/B8vEv5Xh_VThvnEqMx4G0ZxU_YC_pCgmETwWNQKyeMqLb9Afo_WSoi~kcK5mwaepLz96AHEmAzWJQblCNhundhnOIYTFLWoaYUC4mDcljvlX3BxNJBXLZs6Sfl6uo475hahw50SvBa6NNtP_wT0axmpkGfS6kAIYY04dsJAvBY513bcMs8X9~ObRr9UhqXwi7aS8xBCV8jnVkCEO9u6JDDhvN_TcC~r70x9bqe5fzBTyOT9Yc~1AjQRjde9xU~cRFkljPbGfqkLxw8UHRh4WrnvNnO825bFGepqhJGCSp33m5l_MVLs4g3ld5lh~uUFZlFoAsA--.jpg
//media.inmobalia.com/imgV1/B8vEv5Xh_VThvnEqMx4G0ZxU_YC_pCgmETwWNQKyeMqLb9Afo_WSoi~kcK5mwaepLz96AHEmAzWJQblCNhundhnOIYTFLWoaYUC4mDcl2l4K85BeKGViwiHyyp9USk2XR1VTAXlJ1F0Z8Y1~Zu5geqzYxOEa66DKhi3JkeNTvMKrbViA3Occ3q4pjgra~OHAMFjQCJwvJl7wWidOM1Zvmw4ssf6k~91uyFoCdsKfosUHb3RtcTfV5xFwzsJgG3v11sroGpPxyoa6KOIZWDgPuNuUCKaUR_GrO5ynOdvMvGNkn5Axo~Qak28OfqNZ5KDxFrgfyQ--.jpg
//media.inmobalia.com/imgV1/B8vEv5Xh_VThvnEqMx4G0ZxU_YC_pCgmETwWNQKyeMqLb9Afo_WSoi~kcK5mwaepLz96AHEmAzWJQblCNhundhnOIYTFLWoaYUC4mDcliRVTtikPWYzJCTZCG9jtJrIB1xESoGP7BA0MJaLxpPJS2lVbYzxR8mwJVERfYtEFXhDioBkHqoxWDwBCqCxKd3xwdP~Tyx~BDNXSWcCHUqifXekUlHd0Go9wUfw8g6res2nzy2xgP3BSmDrAq2WmbqjlXWlDDO5ssj__qW1aFXeJC1UyNwb1q2zah~cFjWLN0XFv6S1xywqFO05AdK5Py6oQxWW17A--.jpg
Nagüeles, Marbella Golden Mile
Villa
2.750.000 €

reduced from 2.850.000 €
Contemporary style villa in Nagueles, Marbella
Contemporary design villa situated in Marbella's Golden Mile, Nagueles area, a residential area close to the Marbella Club and Puente Romano hotels and five minutes from Puerto Banus and Marbella centre.
The villa has a constructed area of 420 square metres distributed over three levels and solarium. On the main floor there is a bright living room with direct access to the covered terrace facing the pool, fully equipped kitchen, dining room and guest toilet.
Access to the upper floor via a large spiral staircase. On this second level there is the master bedroom en suite with private south facing terrace, guest bedroom also en suite and office/office.
The ground floor consists of two spacious bedrooms, guest bathroom and large storage room.
On the roof terrace there is a solarium with sea and mountain views.
The property has underfloor heating, solar panels, garage for two cars and barbecue area.
REFERENCE

208-01825P

bedrooms

4

bathrooms

4
built

420m²

plot

530m²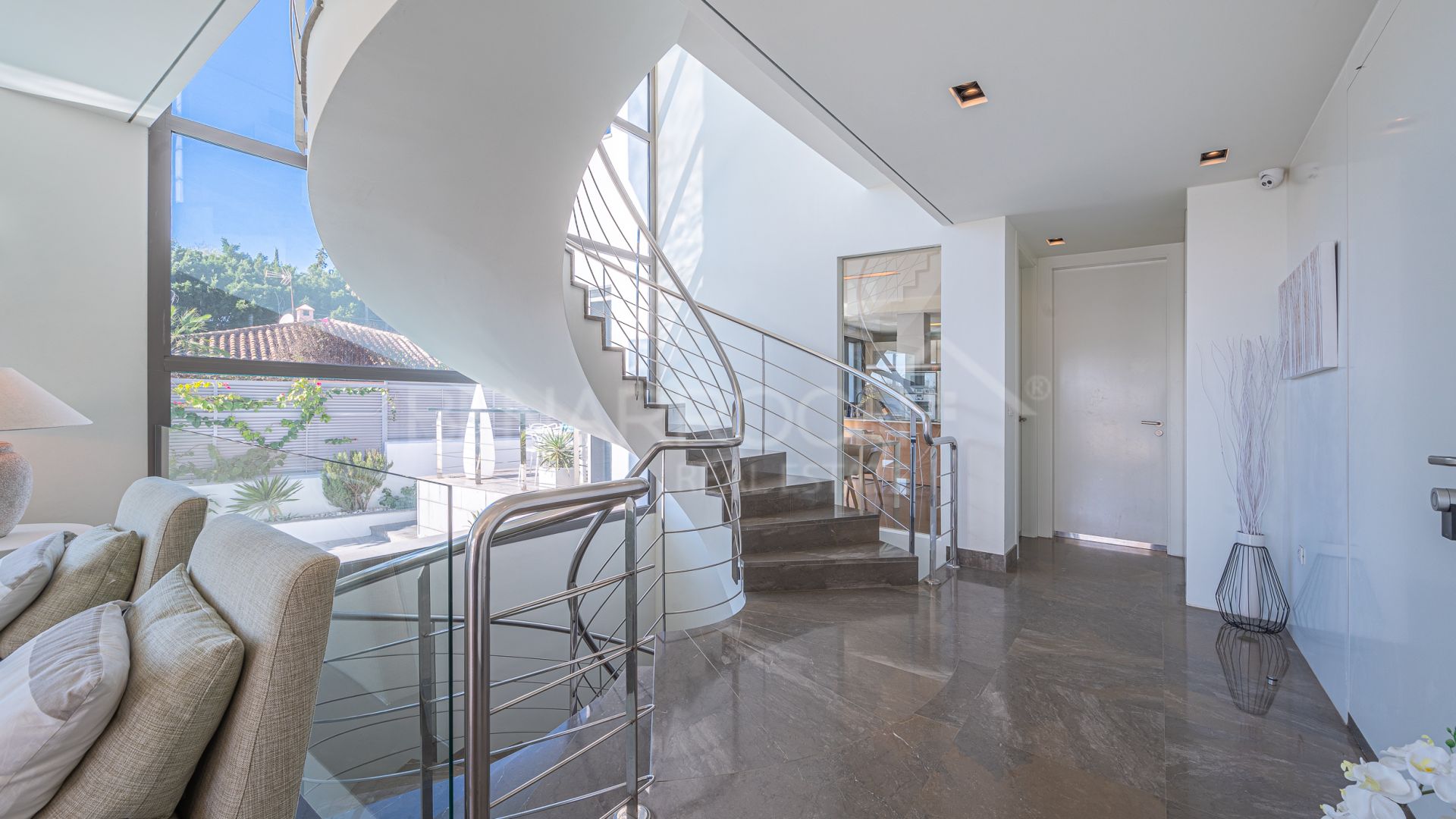 Video of Marbella Golden Mile Area
similar properties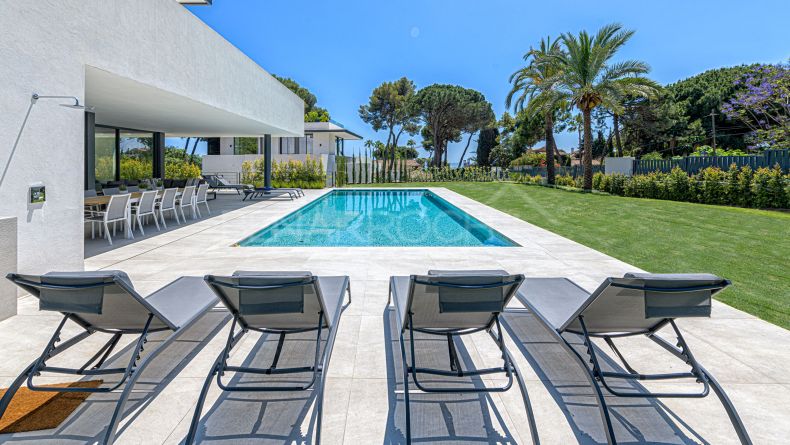 3.900.000 €
Brand new Modern villa for sale in La Carolina, Marbella with 5 bedrooms, 6 bathrooms, and 1 toilet. This magnificent villa is ...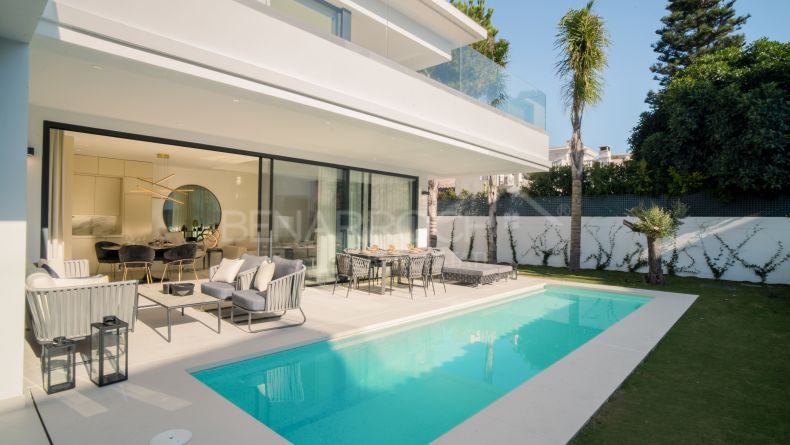 3.950.000 €
Modern design villas situated in the area of Rio Verde beach, in the Golden Mile of Marbella.Rio Verde is a secure urbanization ...