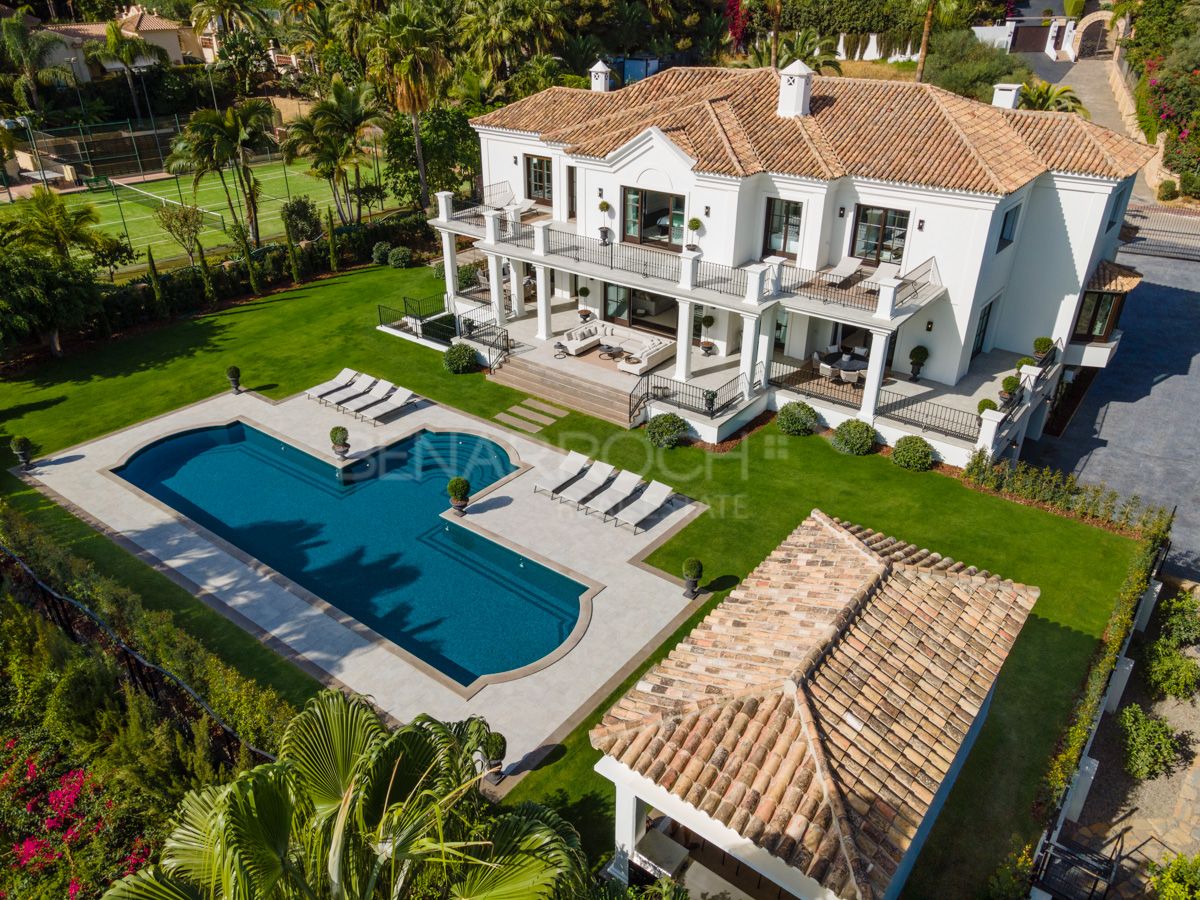 //media.inmobalia.com/imgV1/B8vEv5Xh_VThvnEqMx4G0ZxU_YC_pCgmETwWNQKyeMqLb9Afo_WSoi~kcK5mwaepLz96AHEmAzWJQblCNhundhnOIYTFLWoaYU_36kA9lRTD5c1YFwn0Eme1~YHs_2RtalMYp7N1czynINGgEHLg0~eAIRu3Q6jeFqJ6QYYnGfIW4F9wK1QVInLUhTHyyLX38Mux3RvF39WoPkxPDdZ~B~kgV6~4ABqna47ZlM027jTpw4oBN5kB8c~wIV3pQ6GhTHoA_UHjAK8uvltpCvAaohUf9Tc9ieWfFMfB6nQZPyDeikW~Vv8UNVh1dxJdxUdiDBgd4Q--.jpg
//media.inmobalia.com/imgV1/B8vEv5Xh_VThvnEqMx4G0ZxU_YC_pCgmETwWNQKyeMqLb9Afo_WSoi~kcK5mwaepLz96AHEmAzWJQblCNhundhnOIYTFLWoaYU_36kA9ycA8eOf8ifC1uK~k6OmtJRO3H_~mg8~jzpF5lkX6KMzgL4jLloTTt8xlia1a6LGaLNaspWWkwDrHJ2DmkkYcSaBP5HVtCiwPCJZQKzrLWbeoi6PZ9TPExPnvyvyq9hIY3RCV32sFrsXlRr5zR8qRoAxKvRwgXTmNOH5cArJvYe0M0VlkBEjcK2YhdjJWOx_LgHD5XMHO7p2Nw8nLzVRnr3uNDYmQzQ--.jpg
//media.inmobalia.com/imgV1/B8vEv5Xh_VThvnEqMx4G0ZxU_YC_pCgmETwWNQKyeMqLb9Afo_WSoi~kcK5mwaepLz96AHEmAzWJQblCNhundhnOIYTFLWoaYU_36kA9zQpZW9115Bj8ELXHpoc5CLeja5NrLgqNrg_clnSXjQkS0zWxl1TBhXmylDNaeRJx4nstXMrO7M8WVUWzr14b1bBzWGUkPvgeNvI_LvQ0Pqzk~SjNd3Xw3mrkwjgrHpm7USh4I~PFqHgwupb5dNqxKOePAAyalbiDvJXrqtKaVHS_oM4v4GaSUBy00gZ1VL~lV22mJSNJvE_Dl~WVKZcruB1ZmofFDw--.jpg
//media.inmobalia.com/imgV1/B8vEv5Xh_VThvnEqMx4G0ZxU_YC_pCgmETwWNQKyeMqLb9Afo_WSoi~kcK5mwaepLz96AHEmAzWJQblCNhundhnOIYTFLWoaYU_36kA9lEoVfR6Bjmewg2iW7fZ2BRKyg~az_Zr7HzsFkfE3BDpVUAOSOtgPHivhPVA~M~32zq6AO491a6v9cqDI60_UBBDPg3Q~McCjYFpNZSJjre1UrfzlJWx4yrcMzRaur8Jo_LdOIZokIATPMnCikT5doAOOdvi3bLHwFgiBTdkBPvA73lUgVmyGkcPgtUruJG3L8G09XJje9uIO6HuElYGfpS9SBOBeaw--.jpg
//media.inmobalia.com/imgV1/B8vEv5Xh_VThvnEqMx4G0ZxU_YC_pCgmETwWNQKyeMqLb9Afo_WSoi~kcK5mwaepLz96AHEmAzWJQblCNhundhnOIYTFLWoaYU_36kA9lE3IPi7zCbVKj6jrkuBqJzC6yDRz8tfNo2i03aVn4kIYCdtxomO5yw4jXxD9a3G3_lkhah1fpw536Ac0OtwkNRT8y9z1eilBozgulseZ8mAb3TN5bCUYYISE0cl40VXGcWXCS_hZbgc0AFWE6D6FciP_0rvZRoM_eWq_UNVKmSM0p6cQBUnTUgGm4Z3ljluY~bXhdiCJGOIoUDe9IEp7aLGIki~~tQ--.jpg
//media.inmobalia.com/imgV1/B8vEv5Xh_VThvnEqMx4G0ZxU_YC_pCgmETwWNQKyeMqLb9Afo_WSoi~kcK5mwaepLz96AHEmAzWJQblCNhundhnOIYTFLWoaYU_36kA9z~JYlIem4Up4JvX0jLuiu57sipnn8aSFvWuHWPUcaYSNMkc8LS3KzOJTD4JoubvowT6k6L5wl1L2SAXflaSlAg5XSvbcHY~~fxQu8ur8ynUSwyxIDwEuldQG~KJ6Di1MQBbDOwXXNB8QeYZkYm6jFhBSdVVPKcUkrMwHujczw9cjDCt4I2jsmb7KPWMSg7aJqHCGQZctKSVrrkv2wfGNMZI8E85vYQ--.jpg
//media.inmobalia.com/imgV1/B8vEv5Xh_VThvnEqMx4G0ZxU_YC_pCgmETwWNQKyeMqLb9Afo_WSoi~kcK5mwaepLz96AHEmAzWJQblCNhundhnOIYTFLWoaYU_36kA9mNPfwmOG41vkzDErY7FUTrLNpX3ZoNzdH7lrEoIgP5v3pNKG~RW3~YtHf8sI3ogBYH4f3I5_Zjxhm6yQ7JelE_ciTvKdGiwO6NVNvAtRKUBWCk9Qk8XLgI7Jnls_~TISF3RDMlTctlvnTJscwWIX~Tmt6FNCx~Y173L41pHHisUAr7wC38rNu5QUdw7JuLOMfklY87Ir3qxdJihZjlpOp9vs3zh6tw--.jpg
//media.inmobalia.com/imgV1/B8vEv5Xh_VThvnEqMx4G0ZxU_YC_pCgmETwWNQKyeMqLb9Afo_WSoi~kcK5mwaepLz96AHEmAzWJQblCNhundhnOIYTFLWoaYU_36kA9ycE5nEykFScSAZKvM~G7GOPUD9EWjLW6ZKoE9eZKbCm9V0s7SEMjjlFP760GVxc8hJ~PaySHsan0CnsNy_aRACG8OodOR4NukjUy9M1kluBi57~3q77VtmjrLqydLrBMmxblN9vi6GWNYZpMjn9q_HLByYrxYQGyhAC6MXlqID8Oli1roWazw5o8tabbuYlHRb19NLvE~PgSA2TSQJmOosfXrtKA1Q--.jpg
//media.inmobalia.com/imgV1/B8vEv5Xh_VThvnEqMx4G0ZxU_YC_pCgmETwWNQKyeMqLb9Afo_WSoi~kcK5mwaepLz96AHEmAzWJQblCNhundhnOIYTFLWoaYU_36kA9z~RU9uQFzHFIQfxI_HmVzPhley8c6yF9kHz5qvsZeZo1wjB2CUsYmLLq~3FqKhnkE1dk0y43nXgav_1LQtXRqPrUgKLz5H76GGljbfy0OO2XpFIS~ozpEGyv_bfR9TdR4A~X5ZJiSo~HzSJrfZnD0GHMoTv1qgw3fWy1hsmT6p0vPEZg1vbcGG11lAsOpRlsRJa1iMNqrwoQUhTA007hVT_~RDfpfQ--.jpg
//media.inmobalia.com/imgV1/B8vEv5Xh_VThvnEqMx4G0ZxU_YC_pCgmETwWNQKyeMqLb9Afo_WSoi~kcK5mwaepLz96AHEmAzWJQblCNhundhnOIYTFLWoaYU_36kA9zV9ylXwHZ8C9aoy3R8V_6OpDtg6LTPa~7EC_iMfb1RnHU_MYU1895_EARisn~MTiJef8GF_LjT4GiHMgrAzBxkwUHe9suKXuZgSB5D8Tll0ErcuiRbyXwiXuQSeeuIqgn80Ycs2MkBK_CCxc6HnWLcjohehkmX5OvfTcR1jeUgnY~HgT~BhkQwa0wx~gcLwKhndAoN8wv63ynv8EE0ruP3IrvVv2sQ--.jpg
//media.inmobalia.com/imgV1/B8vEv5Xh_VThvnEqMx4G0ZxU_YC_pCgmETwWNQKyeMqLb9Afo_WSoi~kcK5mwaepLz96AHEmAzWJQblCNhundhnOIYTFLWoaYU_36kA9mXC_bHzReTNr84OhmsctkTxZBeSW24JNH~dHDb4HZJIdyjpVw1CeqR1sNGv5FSqdOQBWFJX067SLCCTm0JYFg~xxQ677tQB6ntlK3CDkLTG_ewwTuq59NnSLVHPocSEpOzr_ht5h5A0CEsplV34yRCffDDAPmoLDF2vGlXyu5vRX5zYRPDYKBoEy1QzNomcUIINAYwqkMfCx6ONQes1kFisMXILpuQ--.jpg
//media.inmobalia.com/imgV1/B8vEv5Xh_VThvnEqMx4G0ZxU_YC_pCgmETwWNQKyeMqLb9Afo_WSoi~kcK5mwaepLz96AHEmAzWJQblCNhundhnOIYTFLWoaYU_36kA9zpaWPJRPRhoZvVl7DFV9plVByS1yHoc2sS~TISfnoZ~CWarlJkYhbYXd2Q2~uhHgCnwKxO4A__zrA0Xl5dc42AOyyKX7SWRYWcWD0Gh7s~prNW~5RWDxpfUBuqOgHyJ_UovEEiyLA1t08XwC~KtKOsUoxTI6uvd7iiBn~YFoe5bzxzkfInu1wjBw9N7Xdk3TULiVK4gYEMx13PhgDw5hl9s1bFSLkQ--.jpg
//media.inmobalia.com/imgV1/B8vEv5Xh_VThvnEqMx4G0ZxU_YC_pCgmETwWNQKyeMqLb9Afo_WSoi~kcK5mwaepLz96AHEmAzWJQblCNhundhnOIYTFLWoaYU_36kA9zsWNBCm259k61BP_~hJ9u1u7f_SmjJs0jStbVvxnVqsMLBwTm6SO6bixzuYq8VvewSLW14atwID8jvUzlrk4m8F3SQbVuq9~FdnD6mFGdDreNgiAwDybUaCmjamrnwqouJ4Z62NCfpXmRYhyz6cSm6qaHvd0y100jAUJJQ04hOvQrQkEvfOvrpxuESJ5MQItrR9FpKSQuwJ_MokhWJT5m43ByNrqOw--.jpg
//media.inmobalia.com/imgV1/B8vEv5Xh_VThvnEqMx4G0ZxU_YC_pCgmETwWNQKyeMqLb9Afo_WSoi~kcK5mwaepLz96AHEmAzWJQblCNhundhnOIYTFLWoaYU_36kA9mgN25I5UagfT82Rwj2FL28mpto5kvx70AJl6CxhTlg8nEbXICpJixN7KWkHTl1bjl3DNB4_~ASXRGlpOqMXxdb5Re_NJJcULvM9MrQ790TfydKuBYSfRLAGKcTCVfe9~xh9DjPpYwcdTNH4cL6KC6AvCn3Tv5fOBBDZwNPXAoKuOaRhhYBznfy_VcRqmt_iJlEF57gWC8M84ZoXTTaheeE92VuCfWA--.jpg
//media.inmobalia.com/imgV1/B8vEv5Xh_VThvnEqMx4G0ZxU_YC_pCgmETwWNQKyeMqLb9Afo_WSoi~kcK5mwaepLz96AHEmAzWJQblCNhundhnOIYTFLWoaYU_36kA9lRO0BJwPavsXBmkIQxoUkgTK6uRfH1VRaACZqkfa3Qx~1JvX8eE55b2hxqgAFwXUV1V6zrnbUwX3gIG6vTpmd1~_akZoo5ESSkcLhxR0cRKrdgI95NH6VdkT3~b5OFb_KF2eX~G5GoKgGbzeK~3K6qa~1WYFnhcgMieJN_ZTBCQvw7L8RA_Zp7aUS5uNaYWo4thXEkFeSK0hNQfrkGuLjTYwQ_TMqA--.jpg
//media.inmobalia.com/imgV1/B8vEv5Xh_VThvnEqMx4G0ZxU_YC_pCgmETwWNQKyeMqLb9Afo_WSoi~kcK5mwaepLz96AHEmAzWJQblCNhundhnOIYTFLWoaYU_36kA9zQ26bticz_g7tsXyTX_mt0JYndaHErJC7zvudaTwOBC4q~D6xI2OSvypPUSDWa70psxJtJnxv43wiYlu_W5rgdKHaa3_CeoF04XRo2BZ56q8ZGZFmuEP7pTOcZaxKDTuQsiLmRyPINzyRIERsDJyvu_nvfpAXJEx5uT~sf6WWhbVaUsq2FGbbwGQBiocZ7lCmVyvXyoGfPJK5oitNBLSeC8LmyQBuw--.jpg
//media.inmobalia.com/imgV1/B8vEv5Xh_VThvnEqMx4G0ZxU_YC_pCgmETwWNQKyeMqLb9Afo_WSoi~kcK5mwaepLz96AHEmAzWJQblCNhundhnOIYTFLWoaYU_36kA9zV4SUqV8Wq0rjbM5plcZgzQ9QnyRd8lqlbYpotZLUJs~gyDarMPIidhlBVC0lETc1qvYc2MsaAVdufDPvCV_MmVC~_5BFrTNNerj2IbXoaoDibo0iuPmAoXUQp5xcxdNQBJJjP4PCzIaSQw0bsb62dNDWd6yDEwjKMZkkVI0JQUE1JjIuVaUm4sq9npoQNsHI8288G3aaMXIxVH2QUeILlbPHYALvw--.jpg
//media.inmobalia.com/imgV1/B8vEv5Xh_VThvnEqMx4G0ZxU_YC_pCgmETwWNQKyeMqLb9Afo_WSoi~kcK5mwaepLz96AHEmAzWJQblCNhundhnOIYTFLWoaYU_36kA9lExef~o4uR5Fe5KPTZf67LxjmxBZ_~7su3C6349tAX24ABONmhN4NllR8tr9l0glOZI6isEnMCKqbgc1LconBsi9loyAkXtlpGEt0S2SgPeLQqThQdydk_kjpv31FcNl8Di4KtTbLqkS4N7Bo5xkpvcyOMWzio_bNsCiKSGXt1KLbam8fZnpICgTkdjIR2YTfppIOeBJUjdiQ7H8ll4hGmePH~2FQQ--.jpg
//media.inmobalia.com/imgV1/B8vEv5Xh_VThvnEqMx4G0ZxU_YC_pCgmETwWNQKyeMqLb9Afo_WSoi~kcK5mwaepLz96AHEmAzWJQblCNhundhnOIYTFLWoaYU_36kA9yBQs~jfhiiPob3UlO2HPXUJT5S03mMSGV3CD18LMLF3b3UVKIo0Zf5GbyudL~LnjTRFtqb247Fi7c5KadjtvYmIu8UZwAy1QPybA6vPWeUCD10fiBNfsrOtPVefIbxdug5B1Jy_zUYJUE~KpgSoRJfAnWPLTg3KrKtq1p31FWqKNHvAv9mHuK7Kl_wP2_JMf9IdnCEuo3XoDLxc~kKPBsFgHo8COsQ--.jpg
//media.inmobalia.com/imgV1/B8vEv5Xh_VThvnEqMx4G0ZxU_YC_pCgmETwWNQKyeMqLb9Afo_WSoi~kcK5mwaepLz96AHEmAzWJQblCNhundhnOIYTFLWoaYU_36kA9nVXRMDCeQ3ndWED0hGpa_ifMHWh7jtGpsTA07tu2dhXAi6V3GBFK0be3Qz6ClSuvrjdjgI09IrKqsO86QAFIAQyBaCqjDgVoHlAusF5l3pnr4FGPlLWY64Oor6oNdezRsq4w9htT_Lei__NXg8kxcWtl16cif3vnhJ0rYBKaIGRYkbrSGsw~AVHkLCN8ReiwYRh5im_IT49INDkyIFwsXeb2Hs9MDg--.jpg
//media.inmobalia.com/imgV1/B8vEv5Xh_VThvnEqMx4G0ZxU_YC_pCgmETwWNQKyeMqLb9Afo_WSoi~kcK5mwaepLz96AHEmAzWJQblCNhundhnOIYTFLWoaYU_36kA9ys8gCMqIy4GuSWr0CZYYSRCJGQxAQGw30uOQEoN4o124vpnOSrSgdCqfuyHPI6f_cywTZO7KHwtWpOilx4NfZIZeVhVSKZVuHWtzLD5tqYmQ1ASys2BkAYm5FsmNwa2WL09_NBJnYh0AONPfHt6v1U31XmiRZtrKSODVljJU1UcLnEEapYmTuslvoQVsKwo8rtrITDfOVT~l0dnTM8Cabh3o2WS0oQ--.jpg
//media.inmobalia.com/imgV1/B8vEv5Xh_VThvnEqMx4G0ZxU_YC_pCgmETwWNQKyeMqLb9Afo_WSoi~kcK5mwaepLz96AHEmAzWJQblCNhundhnOIYTFLWoaYU_36kA9zp529nzRmsyy2ijOAZAkn_lJ1syprVLKaf19aq1xt66RhHM0bm4BnM9pgk5d6XKHOS7CXqo60nIeR64Z2x77hQjrQ1SX5irCrfan5mM~7dTlblau79HworeycI~vg1DYiq1ACz4Yghxg1ROg05MSf8N8kSn8BdDSb8U468g_LBDqFbbGmHkQfPD2YTiwJmvQckD6pCgsSizkJ~zfldMJ5uHW3WJyOQ--.jpg
//media.inmobalia.com/imgV1/B8vEv5Xh_VThvnEqMx4G0ZxU_YC_pCgmETwWNQKyeMqLb9Afo_WSoi~kcK5mwaepLz96AHEmAzWJQblCNhundhnOIYTFLWoaYU_36kA9n50istWThvJsZpKR3qp9_SKBHGME4y0xPSmlhAGTz8KpcuRWtcq3qLl_KLWEf13fsc7hfkQ7Ext9vEwwIy99t69gkk9jP0J07Ck5vxJAuFXcIx5eEUCCzA7wu3215~zyrnLuTObkDK2Vob888f~UZCoiQSTaJS_tjoVO_xs18V4eIPfxYuvQyvJ8VixCwZ~puQYxdAcE4u03oelsjqf~J3nIPQFc2g--.jpg
//media.inmobalia.com/imgV1/B8vEv5Xh_VThvnEqMx4G0ZxU_YC_pCgmETwWNQKyeMqLb9Afo_WSoi~kcK5mwaepLz96AHEmAzWJQblCNhundhnOIYTFLWoaYU_36kA9yBpldnUoTCflAkIl~UXPHzf3tG6boAm3Tb9PTtL8B2TAASZ1DR7et4_tV0UiXdpGWfJSCBTJrW1na~kNQxF5lN_Qv9EMeG1BRL2EeQ_JC8SEozn0ORYPhUfk3ocBXgROp4OkTcu9ltedH10BCRXHpn~ahnbEXd2Hc4l3MO~fazcsyOm9ttLDhwPPFMINgU~xoy7Sgzi7FMb1WnzoAwQbYUv~PSh9Aw--.jpg
//media.inmobalia.com/imgV1/B8vEv5Xh_VThvnEqMx4G0ZxU_YC_pCgmETwWNQKyeMqLb9Afo_WSoi~kcK5mwaepLz96AHEmAzWJQblCNhundhnOIYTFLWoaYU_36kA9nQyhM59PI_m4GKz_ZS7EfPXzo_sMed1aMYi7p7VuX3dluwGs0OsRgWVxcokTcZjbXflOKuV9nnO47sw_pc4NRAgAFI5LGtc5icieiemnuqOJz43XBvTn~FKvhaRYHUDmwGRAUTQvKb5Ubsa9h5CEZ_voXCNLdty9w_fm3mp0WMFdiHi1EJSJgCO20ZAOso7pqHMbh8znHLkwzSWkjYWW2kJHjdFYuw--.jpg
//media.inmobalia.com/imgV1/B8vEv5Xh_VThvnEqMx4G0ZxU_YC_pCgmETwWNQKyeMqLb9Afo_WSoi~kcK5mwaepLz96AHEmAzWJQblCNhundhnOIYTFLWoaYU_36kA9ycZq6n46JRrIJgySBpuVLN1ebf6nLN3gU6sLsGcdzuxiNcXjUVtvZCgjTqtwCkHX8zkCxFwItOMckCKBT4avP1fvUxChPlqV3B3KgNAFqlb7kF89DcGfaHTd8grIuSaf2RrUwNMLQvi1V56YDYqmc1po4ZsBJ2Mbw5C59l~dlwuSnGn3nMoHT5KCGwHG5ibvYK5UYjg94C5MwSwwHq4sWt2NI8XN3Q--.jpg
//media.inmobalia.com/imgV1/B8vEv5Xh_VThvnEqMx4G0ZxU_YC_pCgmETwWNQKyeMqLb9Afo_WSoi~kcK5mwaepLz96AHEmAzWJQblCNhundhnOIYTFLWoaYU_36kA9lRTD54RccGNOblFS28pkHR6efKOROH5IV6vsoSKT1F51ozydTi1BfDJW7DWOGqD6VM23OPk~ELKt51A1p_uBH0yPM09XkqzIt8VO2rS1422V_JEE0YOyKtIHq~jt~LFoZCkr~IvzPt9TQIm~aVwWzn6VMiWxBb0JV9O42GnDcztVgAYHPnTW8F6U7v3z0t3bc4pBi3kkXJpBo_bLu~PBj~7FuXSDvA--.jpg
//media.inmobalia.com/imgV1/B8vEv5Xh_VThvnEqMx4G0ZxU_YC_pCgmETwWNQKyeMqLb9Afo_WSoi~kcK5mwaepLz96AHEmAzWJQblCNhundhnOIYTFLWoaYU_36kA9mNemzH2zlEsf8~EjFCRsSWCv9UHQQibPmqmoD3HHrWsJBWgG1uiS2uAmdi3s4Jwv2KYk0jsOgDJ_WQHvK3EyZDF08ruLnPIWfohZ_43smWd4y6Z3fJycYuCrMxU9KQgSc4Sj4p001GhQUdmxKsBH6NgSP8TjjOQET9bAfHiOy2ztuVfjZMXbcZ7iu2cgHPG9poxB1Suj52ay_cMcLUPfvhNqTI00yg--.jpg
//media.inmobalia.com/imgV1/B8vEv5Xh_VThvnEqMx4G0ZxU_YC_pCgmETwWNQKyeMqLb9Afo_WSoi~kcK5mwaepLz96AHEmAzWJQblCNhundhnOIYTFLWoaYU_36kA9nVhg_s9mv~_6aKpR3duJ_8cR4d58YKOqJiG4wCeGb8rOgWZOOcBYvaMGcanPBGAaaqKx7bQo6o0ToxcnmVAevUwvvewJSLd1hegX811BImgVh0L8iOq0W4GbW0DzMHMp0NnKn68b_cQPN3jKNdoPENJIcawfBZWFpBYASuUWU_nQje6dEB~5gc7mxONUOWTTy_i4r09c2liH15goFlbRQ3_I~a6Xdw--.jpg
//media.inmobalia.com/imgV1/B8vEv5Xh_VThvnEqMx4G0ZxU_YC_pCgmETwWNQKyeMqLb9Afo_WSoi~kcK5mwaepLz96AHEmAzWJQblCNhundhnOIYTFLWoaYU_36kA9z6Ihvidlu2RJQlCjBtdiM3iF~DKIEPDXrImrSLPyFggyIgvOVIlq40Bn9sySO_J~pfp~M1P3lQ_ncFCyFy153NfwSYLMWaT77YHF0fywsiOpiA_NjXxTnkExkhX2DoLe_HWHvzxrV4Xz2ozgxGTCsgEitDnZZXacGovCBNLwseHTNCq_fDrTzKzx9fekRyHr~OxMUB_~BCBAXELZ03uAlDpkm~qV_Q--.jpg
//media.inmobalia.com/imgV1/B8vEv5Xh_VThvnEqMx4G0ZxU_YC_pCgmETwWNQKyeMqLb9Afo_WSoi~kcK5mwaepLz96AHEmAzWJQblCNhundhnOIYTFLWoaYU_36kA9zV2y~vl9GIbemQ2Sgi68eW5BHRrffvmGdqK9YRuEPbAAxnESl6Fm2tKcQUvHPeMEFbF3ItcFtrhFYKI7H0IZLuWLlRb5SLWyiswwXPam8XxURyUequkUCyPecglvi5QlgyLaF1QlfHWLRJMhHZb659Q~O3qiilepEtZ7LatAaWqr3bwkHEifw6b3RY2QYT2nyEbW7P87Tg7WxLaqBauYEchkAT5TiA--.jpg
//media.inmobalia.com/imgV1/B8vEv5Xh_VThvnEqMx4G0ZxU_YC_pCgmETwWNQKyeMqLb9Afo_WSoi~kcK5mwaepLz96AHEmAzWJQblCNhundhnOIYTFLWoaYU_36kA9nB_sNMe8NBJjc8bwkVsNMi~zh8SD53OJePOwMVOsoYKla7BRcg~~rCXrzlQ_JhXnuP7EqLHgdYT~kEy9yMdbtwYuv9kiW6BQmxQpDCn3dYqUyyFqOy7e6cTQ~E~bbLB6xCkEgBrdT9J81LewPz32i0XQSAbw7c8NmnOpzovPFzgMt8fxBXVTYNqhD30TaWFYceIrgeHN9XPW_gFsQqorH1qvnzoKeg--.jpg
//media.inmobalia.com/imgV1/B8vEv5Xh_VThvnEqMx4G0ZxU_YC_pCgmETwWNQKyeMqLb9Afo_WSoi~kcK5mwaepLz96AHEmAzWJQblCNhundhnOIYTFLWoaYU_36kA9lRPiF604~IVISu3HdWyFc0LGkNmhSmVpEHmlWNq3y8yi8ZnX8r7e9DvDChd8wv4ouM2KYgvo8FyBHdEpBtKa8hzb0UTxOJXNrlsW7RAYjB1uXURnK9gkV~MVBepZpb~PnWeM0~NLDHQSYbe1XupuZihuNoRILsAauRxbU~N5KrsZnqpUPYH9d9n_kX46xI~5Tuhw6_iO7r3oY7GmdaTGHVet4GTkaA--.jpg
//media.inmobalia.com/imgV1/B8vEv5Xh_VThvnEqMx4G0ZxU_YC_pCgmETwWNQKyeMqLb9Afo_WSoi~kcK5mwaepLz96AHEmAzWJQblCNhundhnOIYTFLWoaYU_36kA9zpeDQ~YjxoiWgkX3YJYNUXdz5qyVmxX_TGCqqWG6D4a1gao1yjA1Hgdyd0XFwAZ3idNv2GoQJ26LkljGc83luZUW1BthhiuY23Aknr85HyGcs9xy7~b0tPZ2R39dQhq5Ujz_m26BiIR6vsc5TFnJSVPBzkX2K1mgV~0OC_WhQc_OvfKlj~IfK1r6u6ItO6VKDLOybRuQvsjPQGsVWHR7DWcp6PUEOA--.jpg
//media.inmobalia.com/imgV1/B8vEv5Xh_VThvnEqMx4G0ZxU_YC_pCgmETwWNQKyeMqLb9Afo_WSoi~kcK5mwaepLz96AHEmAzWJQblCNhundhnOIYTFLWoaYU_36kA9noJ~kDK_yUThE8eWAPcHn~oZM8B42oVN930RY4pz1QUDVqjIEHXlMXCCRN4dpAl74ntdPs8A0CDGHPrFkDp9EXKFX8F6KbmSlBrfx59ruZZXHiO2YsZKv_BVWlMWeSO7DHueo9KQG3B4VszjksGnn4Dvd6szJSy7RomJ870HH4qxFsKNH27gy3kHuOpZEHO81lTuDGxB~IOJcm1~D6gZsUqfa76PUg--.jpg
//media.inmobalia.com/imgV1/B8vEv5Xh_VThvnEqMx4G0ZxU_YC_pCgmETwWNQKyeMqLb9Afo_WSoi~kcK5mwaepLz96AHEmAzWJQblCNhundhnOIYTFLWoaYU_36kA9m_XXBKGshFNKelgsz1fYNGDN_Yn26RYngJBglczMAJvrUSRZG_0wI5L_PLUohIK2u7~0nTkaYBRL18jgfQVb0LPjuaAv4sZPGD_FEKOTBT5j1NxBwf~Qlq~4C4KNJfE3Xr~9P5wA2aG9AbbU35kREcJDcOPf7lVdQhV4OtCyhyQEx9JouS6p6bxPAdcAF2Z6H1nktoJXrRhqiQ_dFoNOsZQkbgF8rQ--.jpg
//media.inmobalia.com/imgV1/B8vEv5Xh_VThvnEqMx4G0ZxU_YC_pCgmETwWNQKyeMqLb9Afo_WSoi~kcK5mwaepLz96AHEmAzWJQblCNhundhnOIYTFLWoaYU_36kA9mgHHMQz967ychFtGJcO3Qa3IjXH0KBhLLMZodGjR_PDprAjkA0dkxkhF5B_yUaiFUiRmEL0c9SwbSRCGHOirh9tuJWLeNaStKonZ3c8sz41b9PK7Dq6SutpxqadEvJuzQTz73050nhs5t1rTifsAVtULywLnfOEpWHB8VLEGcbSdcayXFSR4CUi3zrzaBldO8BHhC293fqotyTTLEqc_ZIt5IOvo4Q--.jpg
//media.inmobalia.com/imgV1/B8vEv5Xh_VThvnEqMx4G0ZxU_YC_pCgmETwWNQKyeMqLb9Afo_WSoi~kcK5mwaepLz96AHEmAzWJQblCNhundhnOIYTFLWoaYU_36kA9zsNRgbk41XhpHzp0qfEiDtmjkqjuPmw73cTdMETu1qaDPR65ozT7JynyDQd3O0HUaUXJPAYc7l8sEEbNk95d3R9kIv1w7ABDMPeBZV4z_u3F4OrNlKy2zS8z9zAjf3nUKNp4A1KYoUvmlHjkASKkNdY7WkE5T1E6yvBaeutwBJEBRTzywWiJRpQZJbvRtdYzwavUCrtsk6rrM_kcCyR1s_I8s9FLJg--.jpg
Sierra Blanca, Marbella Golden Mile
Villa
SOLD
Luxury villa in Sierra Blanca, Golden Mile of Marbella
Luxurious villa situated in the urbanization Sierra Blanca in the Golden Mile of Marbella, just a few minutes from the centre of Marbella and Puerto Banus.
The villa is built on a plot of 2084 square meters and has a constructed area of 1046 square meters distributed over two floors and basement.
On the main floor there is an entrance hall, guest toilet, wardrobe, a spacious living room with access to terraces, TV room, dining room, fully equipped kitchen with island and office.
On the upper floor there is the master suite with his and hers bathrooms and dressing rooms and three guest bedrooms, one of them en suite and the other two sharing a bathroom.
The basement consists of a spa with sauna and swimming pool, gymnasium, wine cellar, cinema room, laundry room and a bedroom with kitchen and bathroom as a study. Carport for two cars.
REFERENCE

208-01797P

bedrooms

6

bathrooms

7
built

1.046m²

plot

2.084m²
Video Villa
Video of Marbella Golden Mile Area
similar properties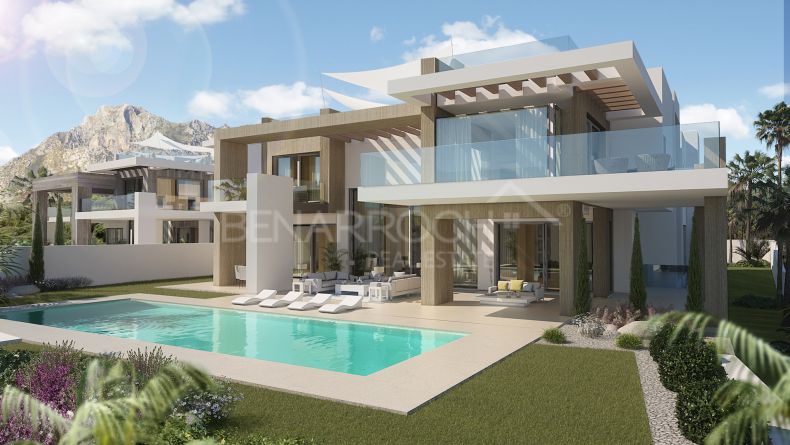 6.800.000 €
New villa project located in Marbella Golden Mile, Rocio de Nagueles area, designed by the famous team of architects of the ...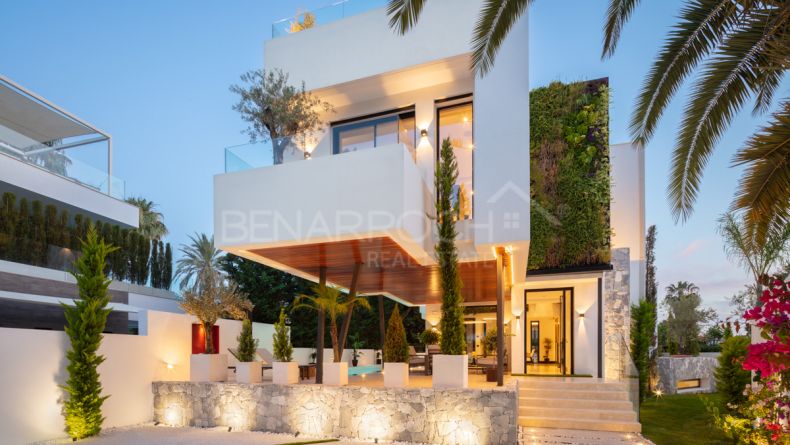 6.870.000 €
Newly built villa in the Casablanca urbanization, on the Golden Mile of Marbella, close to the beach and a few minutes from ...