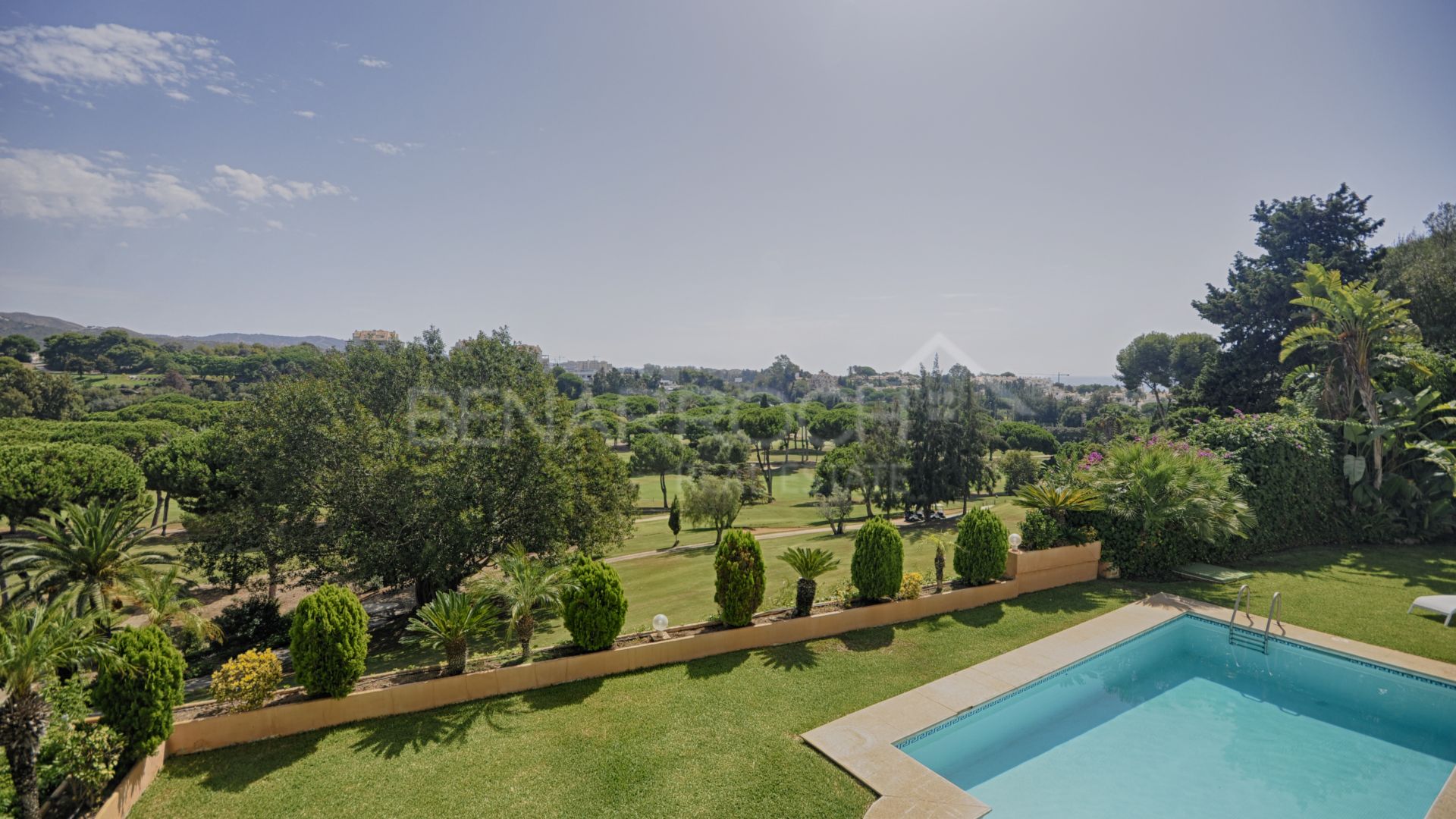 //media.inmobalia.com/imgV1/B8vEv5Xh_VThvnEqMx4G0ZxU_YC_pCgmETwWNQKyeMqLb9Afo_WSoi~kcK5mwaepLz96AHEmAzWJQblCNhundhnOIYTFLWoaYU_5KdBGF_dMDxznI0aEY_XN75konqWuvcs3c1PTBtc3Ilxog1kcQiUQTI7AYkvZYdWpW3xGEDnbLP3UhPw69Nkeqz~5uhdLmulFpcf8A1Z3BOq_RZHIzpEh3nzSIHOUWSqP~H0JhDhxyct_FUOM6~W1MLNr6X6OuLL4h0ukLtNWm7TFbKwVj4A_OuyZ2DyZuEFo5XhvPizz40H2Iv89Kv1x3EyZ0PoKumZZLg--.jpg
//media.inmobalia.com/imgV1/B8vEv5Xh_VThvnEqMx4G0ZxU_YC_pCgmETwWNQKyeMqLb9Afo_WSoi~kcK5mwaepLz96AHEmAzWJQblCNhundhnOIYTFLWoaYU_5KdBGEOsJ5rhRZFhZHnfW1cAFarz~rGQ~C1atz7jbcPxcrXCOwp2ESF6hnS_f8gqDqE6zMBW97QK_jaEfqaVFio0YX_6olQk3XsNnj1dnpFYgnGKqzoOkKQnVMLg4waUHZMphsRMIatAKXNrbUHqbZXzgtlG8yYlrNnui~wurMi21TD0k4jtsEFKMmt7rR2B8om7w2IA4doHp1kzQej5yxRXxL3MlGstIJQ--.jpg
//media.inmobalia.com/imgV1/B8vEv5Xh_VThvnEqMx4G0ZxU_YC_pCgmETwWNQKyeMqLb9Afo_WSoi~kcK5mwaepLz96AHEmAzWJQblCNhundhnOIYTFLWoaYU_5KdBGQRn0rIp0~zXP9wiqxQiPVC~OIXNNMZE05~vGAd9iz3SlK8FkCX8oWZgNI0oeGTQX9M5Jw2VVv_as8H~Vpm22fjhlIbKmv5QovMRN_6~VgkFFu8_sXLos9ZetcmjXNjmnQGYmvj~XPGsJLVtLLuasy0_Hv2f51JEMtXzwKnn1i5v1GLykfT~C_RYLX1kLZ0ibZk45OTLL9zZO4AJ73mRYKM7d0zJ3hA--.jpg
//media.inmobalia.com/imgV1/B8vEv5Xh_VThvnEqMx4G0ZxU_YC_pCgmETwWNQKyeMqLb9Afo_WSoi~kcK5mwaepLz96AHEmAzWJQblCNhundhnOIYTFLWoaYU_5KdBGFjRB0L6HCmGLlZfUYILIaLBHVIMHb5GJMX6jqeX4tUbTAttWlZ7RhMPdRj61NYt2mG7g3F1zlXRyoan~YEgCXqu2I0M0bs5XmtOiWUoTu5CH_ZidQV8M~qWGvt9EQrF~5Fv~X9NffzX5i2EA5QO_nOdW8vHr6_Xzx2pxtsNXSi_p_lD0JI6eeN1Z80Fbn3mQFhnMImOsrYZHQlQrmTMlWfvZvn8DVw--.jpg
//media.inmobalia.com/imgV1/B8vEv5Xh_VThvnEqMx4G0ZxU_YC_pCgmETwWNQKyeMqLb9Afo_WSoi~kcK5mwaepLz96AHEmAzWJQblCNhundhnOIYTFLWoaYU_5KdBGRKmeT_dugVsOD9HbMbDdNH2b0TPJEYaNgMX~mwziXhriTcSlcIo0WO0S0Z5GEjqYDAI2kOpw9tbraK2o56ucsmZZ8dJ7aTaIH9SjOgILPxsNkDCacVGPTg4MJKLfWIJbcLFuDOZXeekhRC98tIin2r5VzU643PWPZ6qANK_qdDBeEPUqR2IdOy6~Kl6wk7u_DlDPg~pWoNxqyyeMrY~L43GQ67t76w--.jpg
//media.inmobalia.com/imgV1/B8vEv5Xh_VThvnEqMx4G0ZxU_YC_pCgmETwWNQKyeMqLb9Afo_WSoi~kcK5mwaepLz96AHEmAzWJQblCNhundhnOIYTFLWoaYU_5KdBGQHY7YwdpfiWe45H8DM8sGhtKookVJr6hJZhsFwjyUC8nfLVGx9t7hI9r5ZbgUkUb5xMq8AWgiXKMuKyx2kgJ0tQ_ik7FbZCLJKi67tnHQgfuSgye8kidkEfiWUPqRHwKzFtpHSqKhj052E1zZHYWkZJlHmGulo7FO0F8tG~d4_r0e5Ed4islfZiLOCNMvNiLkVVc~7A_hVsk6ZRPWVvHzYzqnwSKUg--.jpg
//media.inmobalia.com/imgV1/B8vEv5Xh_VThvnEqMx4G0ZxU_YC_pCgmETwWNQKyeMqLb9Afo_WSoi~kcK5mwaepLz96AHEmAzWJQblCNhundhnOIYTFLWoaYU_5KdBGEOV5aB4QzVldyzU86dUw~dt3w1BatfIGy1c5joXDKA2gFQT3ALWLzMjcC_fXTa2ln1cq0cg29BdZmak2UftoRm2Tmb_pr2lcUIp2N8f1AmZFbyIEnEi4~3MZsauTPpQoeZwFfkPleDHJCKEjxQVFsJUpq_BqVfQGVbwaK5JDtGSlBnQ6dbZLGHYZVf1zHmOFueQGPhnWf_z6sM_Q2VJkMtJAM93BIg--.jpg
//media.inmobalia.com/imgV1/B8vEv5Xh_VThvnEqMx4G0ZxU_YC_pCgmETwWNQKyeMqLb9Afo_WSoi~kcK5mwaepLz96AHEmAzWJQblCNhundhnOIYTFLWoaYU_5KdBGFGYQ8kxJhimx3E50SFyUDkQbgxMXdFZuhlLJlcw10J4flMDJr_17SnqbspV7Xh7lduIx8Pt0uj141zovJEVvSE1Lpr328y7mjBtYuVPXmNKNtIh0bmvl3Uf98NrWS0bHkyiWhemE2v4j~NIkRUSZ3TxNRhAiK9~jEVjYhfBZQgbJCrgffd6pP8Tm5qeQWy_qSt0T4yrQtQXaldW439fQq~BLktN9AQ--.jpg
//media.inmobalia.com/imgV1/B8vEv5Xh_VThvnEqMx4G0ZxU_YC_pCgmETwWNQKyeMqLb9Afo_WSoi~kcK5mwaepLz96AHEmAzWJQblCNhundhnOIYTFLWoaYU_5KdBGFjKrK~G6gDc0JQ_6dIJXXKtEDNUbAGLR7oQGkvD0Nc8YFxxag0pKRTMYjXxkuUsZfQC10iQ8xEzmUiK9Kl4KCJrl3UwSeXU~r_CpgI2hWTViM062VX_4uRsmu1cHbVtjP1W7rX0iobWeIkjR~MMn6iLnUF2bBXakejJXDFGEcxy4qtzpBBGYQLOeZLjlthfVoqZGSW43qis42L6fMucGTJ8PDrqQ2w--.jpg
//media.inmobalia.com/imgV1/B8vEv5Xh_VThvnEqMx4G0ZxU_YC_pCgmETwWNQKyeMqLb9Afo_WSoi~kcK5mwaepLz96AHEmAzWJQblCNhundhnOIYTFLWoaYU_5KdBGQRmi68yrpyOLPEAxDKNVHvUFYYsMKH78Qfd6ox5lKyChKat8v~xgnzcdjiecYvcEweyoMTUKR7_e~53JSZIoWcLUdl6faYjn093WsrSYuSZBEPKb3HVKpfNDZZQcBORk6TJoi6256DUCnaWSDav1ERIbwlm9GfvahBAS5YkcW_whaVtUClVyVXfqsJDkSp~FzUFyaE22glzf1dHULo1znTjT0lkx~Q--.jpg
//media.inmobalia.com/imgV1/B8vEv5Xh_VThvnEqMx4G0ZxU_YC_pCgmETwWNQKyeMqLb9Afo_WSoi~kcK5mwaepLz96AHEmAzWJQblCNhundhnOIYTFLWoaYU_5KdBGRP~YREfDzS8AatatL4g8n6UBALDcFL3~dJAt8fgF~tw0lGNP9ltF6uFkP0O~zoFLtv4~x1Ee2IbLSjkStTRy4aNEOGSDFeEdfEJnKO_YZ4UJqcpeqyxMP2EXRLu38jCEXvZWWjWYeObLZMyMvZHEevgPM3MDHDuzXw1idQui2qI4nUacKzmVx8tRZ~cVeqRg7N1cvbXvWGBkiHSpjdLoNMyWTKWLGg--.jpg
//media.inmobalia.com/imgV1/B8vEv5Xh_VThvnEqMx4G0ZxU_YC_pCgmETwWNQKyeMqLb9Afo_WSoi~kcK5mwaepLz96AHEmAzWJQblCNhundhnOIYTFLWoaYU_5KdBGRS89zvAPjpVU~puJTZuvDdf1u75g62OpQ4k5zPLBEOmX3rW8nhW5QF_t1Y~wB398idpeszr2agudqt1oelNpgP3OdB~I4FQH6SNX0M9yrs3GG1n9neHgcvcxZGcDMVO5Sd8Z~SwvYU1D71O~POklgrT7F9wsU39zbOvKrHwLBDLIwsQrEaEyvzTDbOysOKFxAtIFLuFDCs81ydsUfUeeaNhM6Ujijw--.jpg
//media.inmobalia.com/imgV1/B8vEv5Xh_VThvnEqMx4G0ZxU_YC_pCgmETwWNQKyeMqLb9Afo_WSoi~kcK5mwaepLz96AHEmAzWJQblCNhundhnOIYTFLWoaYU_5KdBGFmeziSRsr8TJdw5WAxtp~6vfWbmA59dRgflU7DOr41KweS9JXAMjikJy_087Q~2Mb~K97kbUqMv2nt9sffgAir8KlMnwry11TkhX0qEtEfU5OX8hTpdLYxJtfPJuh5NL86adSq4zji8tJ8cuKRfhiXJK2Hzu6rBIw_NppPZBqNo6YOGr1OFNwRUTKyIqun6fq45PLTuz0ZFhxBFBlwJDW715ntYmMg--.jpg
//media.inmobalia.com/imgV1/B8vEv5Xh_VThvnEqMx4G0ZxU_YC_pCgmETwWNQKyeMqLb9Afo_WSoi~kcK5mwaepLz96AHEmAzWJQblCNhundhnOIYTFLWoaYU_5KdBGSliJlhOs~bOtZpN1elsc6YXswWYHbodj_1ejmkNrjeLmvj6u4~7P0VKlweYCYVfw60h5F4lVEoEU02ych4s4WGeORk4f23RqfKIUyAs5wY_CtBIrrbH4VHCOpkUHjiayOFFRvzS6AoJ45TJswc12SiOzW2cSFpsifFH1amXH0lcrQYZF~QFVN_thfxTMbMsb9gEM8ww_frfc4sYysLCy6zyt9ny_Eg--.jpg
//media.inmobalia.com/imgV1/B8vEv5Xh_VThvnEqMx4G0ZxU_YC_pCgmETwWNQKyeMqLb9Afo_WSoi~kcK5mwaepLz96AHEmAzWJQblCNhundhnOIYTFLWoaYU_5KdBGFjW8XoTFxVpmmgplYkADJ118uqx86GgB~diSgeFLXF4forAOhheedZN2aA34VnpBBRrui8TanuRTttD9n8bkpHnVDT7yRC65Xy_U1cVrOFq53kxBAIW_cSnLzEplsB~1fFJJwBAYFT_ZzOzr6O~NmwtOpGgsiUSEIcAFUcVAb~_vozEJ23tIBKl5zsa7W2~yqXC9YJ9_dZIYhlbcI8uuD3Oubswkdw--.jpg
//media.inmobalia.com/imgV1/B8vEv5Xh_VThvnEqMx4G0ZxU_YC_pCgmETwWNQKyeMqLb9Afo_WSoi~kcK5mwaepLz96AHEmAzWJQblCNhundhnOIYTFLWoaYU_5KdBGQR1bBf6N9C4vMfW~H8M_aR23veUW2wRA_jdrbD0QKWpZ5GJfEouTLDKHN13bSrpHmaU0dIUhKQkuydbqz3HPpSKJApBFaJ~~jENl3Pt~ZQS69fL~9DmZd0vGIHZA4R1WK_~ZMayyv3Jq3Hv5tcaCpNl2~wSf5MB9yEZQHjBhRThTCFOsZUjyl0W5hmhO_1j4s~xwcZu5ElKYU2rk4FQuHeksdMc~sg--.jpg
//media.inmobalia.com/imgV1/B8vEv5Xh_VThvnEqMx4G0ZxU_YC_pCgmETwWNQKyeMqLb9Afo_WSoi~kcK5mwaepLz96AHEmAzWJQblCNhundhnOIYTFLWoaYU_5KdBGFjexgrkX_KcBQvf2IuMPfgBic~Q6zC1A5KCyXhaNvQmInKrJ8zKZYm5rgoEH0PmS7B7Cj6jaL2wsu6ldmX8y_1FfoM~WRNHalHXzLOlMDz_ApHB_BKvc9D~WsKD_dic3eVnpmL33gSNf3jioO1kVIP1gnZf2EckIt3ybyzvB2O3jWKRwdN3lCvszw5Sf6zDJ3mD5P67dJtEyuzwzYhmLK3R6n3CLIA--.jpg
//media.inmobalia.com/imgV1/B8vEv5Xh_VThvnEqMx4G0ZxU_YC_pCgmETwWNQKyeMqLb9Afo_WSoi~kcK5mwaepLz96AHEmAzWJQblCNhundhnOIYTFLWoaYU_5KdBGQtBGvNK0B0rvCu5kGhhRX_vOEncfma7UZU4cKilRPdZhQGhuNaTAWONk9LuKgavH2XcQi41~DNMHK7kXJ_4F~oSyY2EpjMJrLoXlFxSFzKZxNHpw_jVwyDgXDVrVv2_eynhljCpozMk1dCGNV9CtgrL8fvbdv26jtNXhe82P5A7LhzpqZg3A2z~5v5EsZHryVpmYQZhP1VS4fF2ZErWMXY~Z2micKA--.jpg
//media.inmobalia.com/imgV1/B8vEv5Xh_VThvnEqMx4G0ZxU_YC_pCgmETwWNQKyeMqLb9Afo_WSoi~kcK5mwaepLz96AHEmAzWJQblCNhundhnOIYTFLWoaYU_5KdBGRSn6dxqK6mBoCYO0pwbGNkmitqH1RIPsVXj0b7k33CZpNz50638a9ITsPs0VwtmPisqLfz7xo7n_kKcTc0FngTJa4YefOhyZAb2Tf8X8u9ef1gp9sHLuBJwIfghMEQLTBg9feqhMi1ECnKighYoiCl6nOrOfnu66FiFXN~jY3x90hPusZA_ILlz3f6HY8nAX6lGTGaVajxiO8Kmpmr3StvoqV0_TFg--.jpg
//media.inmobalia.com/imgV1/B8vEv5Xh_VThvnEqMx4G0ZxU_YC_pCgmETwWNQKyeMqLb9Afo_WSoi~kcK5mwaepLz96AHEmAzWJQblCNhundhnOIYTFLWoaYU_5KdBGQxyoZyJl7GFjrG4aQInNaInoaicXSSQRs21njeImh3U82P5WZb3N_Je~itSClkRy6XhkadSn1k8r4hGa3LazVYJoQdPtSR3MawNUd4r_s8er5X34naAPuVe7LZ17RVi~AIoMn6kroScWG_PtJ2mDovyY8o3SRmwa3NEQO9fOann_logC6UrpSCObngUwU_MWmuWt2guCKAjTCoCF~_B6XDJgzu~6qw--.jpg
//media.inmobalia.com/imgV1/B8vEv5Xh_VThvnEqMx4G0ZxU_YC_pCgmETwWNQKyeMqLb9Afo_WSoi~kcK5mwaepLz96AHEmAzWJQblCNhundhnOIYTFLWoaYU_5KdBGEOf4jMVDYPsQlxzk3JRyNd7WlaqmFgtcmXesfG2plthw9IQAJ5GA~yjIA4GXNRYiX8CX1hBVvLgmrXVEsdVUWEjbZ1BCK_R06lU9Q0Apw3P5cnCuCqK44rBnwiJg6iE9JJju_xehRG_sAz6kx1EY1VPnOQ2ROFJGUAgdxEiTB9GEJZ03aBwPMqnWvI4I1zSk4tHR~uAhA_o8w_4r9LnGmAX1n3k8mw--.jpg
//media.inmobalia.com/imgV1/B8vEv5Xh_VThvnEqMx4G0ZxU_YC_pCgmETwWNQKyeMqLb9Afo_WSoi~kcK5mwaepLz96AHEmAzWJQblCNhundhnOIYTFLWoaYU_5KdBGFDkoNIIfLMKq1sHdlx3MBTn2hLPmBpQIRRB6PHInDK60xdVRUCFaeV1GCK3j6Uvzlio0v7RDhFM0omZsITTNN4ZFLYbvLOpyddOYu5qnfZY8sDXumNuoOp6O~zZUQzYvAXQ4lGWiOBYplXiv5vm5aiLmZvhHa9I6OYKLz7d160kvAtFYUODbT0Dv9rzScnMN9m4eWXBBtN_GhEflIre75b6AVg1BOA--.jpg
//media.inmobalia.com/imgV1/B8vEv5Xh_VThvnEqMx4G0ZxU_YC_pCgmETwWNQKyeMqLb9Afo_WSoi~kcK5mwaepLz96AHEmAzWJQblCNhundhnOIYTFLWoaYU_5KdBGRSpSSEALwELFEVCuAmt4j7BicNNpFfxMUIbQymakP07KueMgRCkthx_iUDd4oIOfWT~Gn1lemwBwrDZ85W3lTy4ALMvAQbtdZDsMVbSGXgqmrghpV8vW1mQ3CuNXNbRYm88agipC5SC8~s4b_1G1As9Ur37FIILnBdPisLTc~kXeRPKgLmj9RlHz14PYKnlChXLAJtn2OrGp6ZLoM7SQl5TW2E_52Q--.jpg
Rio Real, Marbella East
Villa
1.950.000 €
Cosy frontline golf villa in Rio Real, Marbella East.
Cosy frontline golf villa with amazing views, in Rio Real, Marbella East.
The villa has been recently renovated. It is distributed over two levels. On the main floor there is a spacious entrance hall, guest toilet, two bedrooms and two bathrooms (one of them, the master bedroom, with dressing room) and a nice kitchen open to the living – dining room with fireplace and from which we access to a large terrace with stunning panoramic golf views.
On the lower level of the villa, at garden level, there are two more bedrooms with two bathrooms and a large games room with fully equipped kitchen. From this level we have direct access to a covered terrace, the gardens and the pool area of the house from where we also enjoy golf and mountain views.
Just a short walk to the Rio Real Golf clubhouse and a five minute walk to the beach and the famous Trocadero Arena beach club.
Views, its proximity to Marbella, its easy access to the beach and the multitude of golf courses in the surrounding area (Rio Real, Santa Clara and Marbella Golf) make this property a great option.
REFERENCE

208-01773P

bedrooms

4

bathrooms

4
built

379m²

plot

1.150m²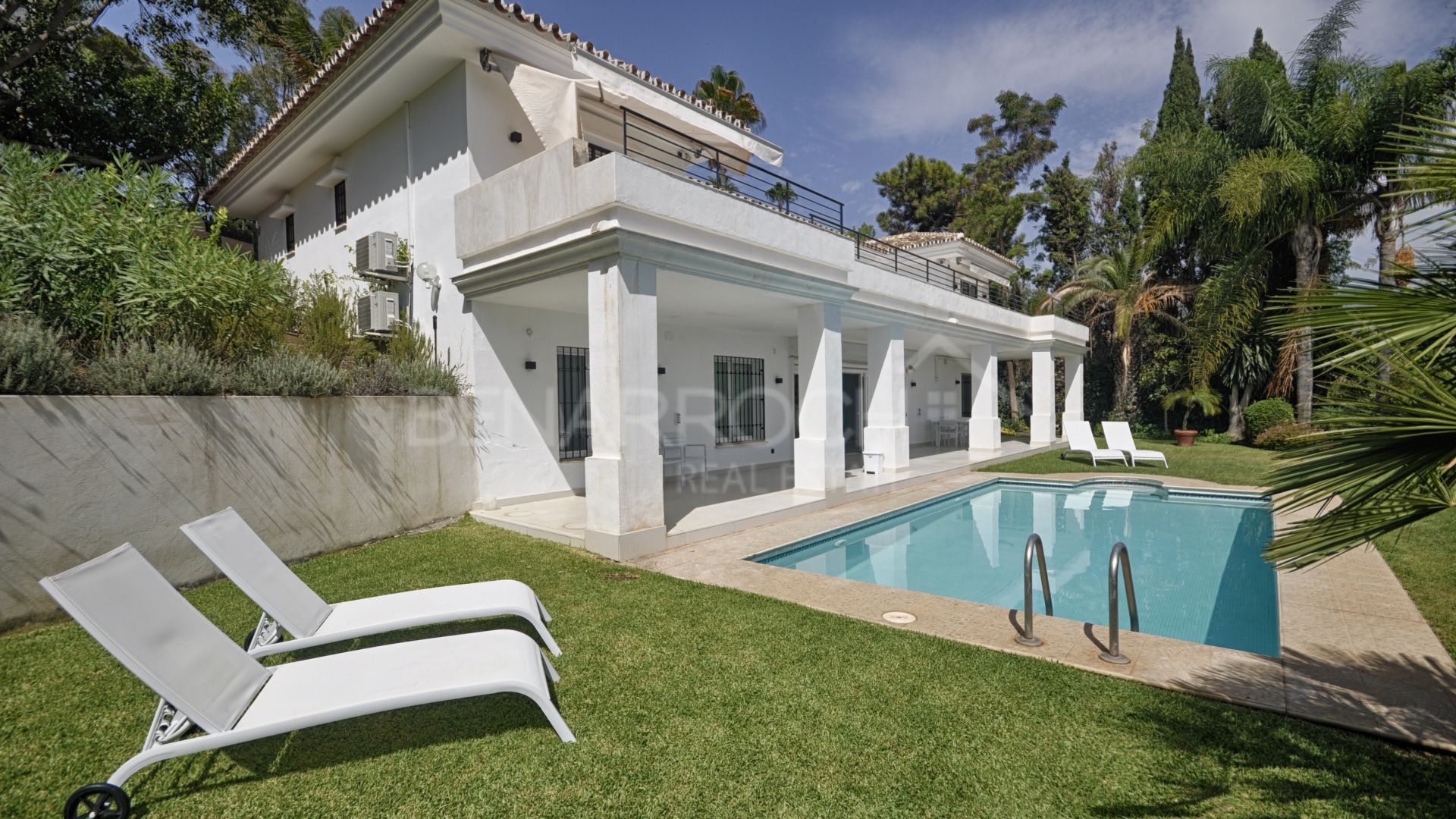 Video of Marbella East Area
similar properties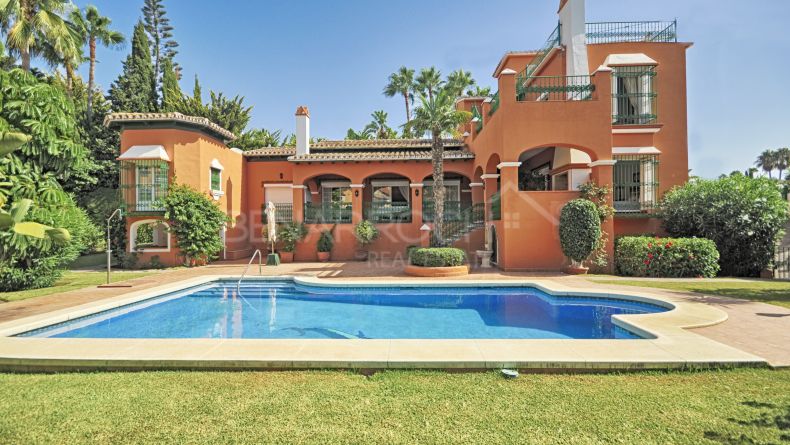 2.200.000 €
Mediterranean style family villa situated on the second line of the beach in Bahia de Marbella, Marbella East.Through a well ...