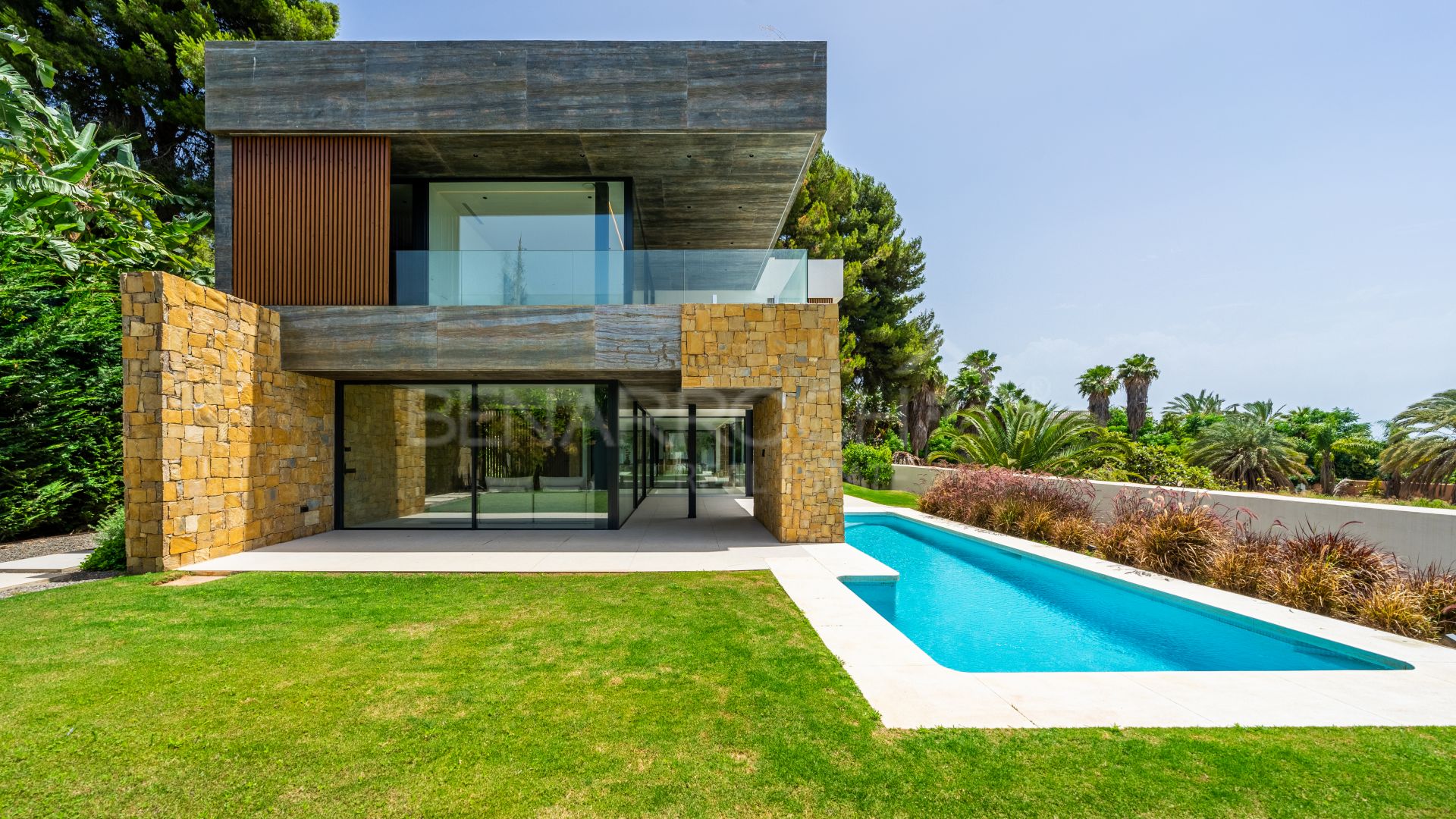 //media.inmobalia.com/imgV1/B8vEv5Xh_VThvnEqMx4G0ZxU_YC_pCgmETwWNQKyeMqLb9Afo_WSoi~kcK5mwaepLz96AHEmAzWJQblCNhundhnOIYTFLWoaYU_4W9fuaHfTn3P5socfi6NMZQrQU2eajcveN1UmgyjHcP3CruV5Ub7GjSJ5Ay84ZvZ9GcpKb2PU5lGNU94LWumH7qjZ0tIW4dYYtP8dcC6mV09DfBkJKJUhAOUJlxv5RPYSsmR0Qsw1HP~azW~HnEHN6dgfC6kcyo5lBCI9lMY0oENKa0yblzZf1eavoLMbPSRA~kRdfx~TSVZr6OfDH99eyoMivz9xqPyAEw--.jpg
//media.inmobalia.com/imgV1/B8vEv5Xh_VThvnEqMx4G0ZxU_YC_pCgmETwWNQKyeMqLb9Afo_WSoi~kcK5mwaepLz96AHEmAzWJQblCNhundhnOIYTFLWoaYU_4W9fuY4xezzE43HL_UjsiKDKneCs6bCsHt2d4Ck0w4kiZMLClQl0wgXVpBYiJPk3jblDNbVGvUlmyue5L4zbvOaGklrQunRMmrerpOJ1~KQlK3kRyZ_nxG_SzMWtbLiKnZzt5n5uX~TdiAyHMvNKo1wSP~4KxsGXc4gVy_vZEWWLnvJxiMBBJoWUa1d5VkC25FyzGzXqcDDtKOQuTWuEcglms_QSR5KLttg--.jpg
//media.inmobalia.com/imgV1/B8vEv5Xh_VThvnEqMx4G0ZxU_YC_pCgmETwWNQKyeMqLb9Afo_WSoi~kcK5mwaepLz96AHEmAzWJQblCNhundhnOIYTFLWoaYU_4W9fuboFlYSGfbkxGXm85kQLNt4aGzpyBInHIp379ek~FMNwEcP568P74VJRtnZ7e1gf5yecGoPcJodoymG6_UQjlTAUP6tD4sKlePVg8PlD49qPSoidNCvKjLIPn9yvJohL4JM5nj0A_f3hHorkNL4KW0hng7BIXjeoKH9RMSZfcFuJ_ZcRO4mf71zn3r1pA8AZleHDXCKORHV7YIDXa8jnHmP44KL8Q0w--.jpg
//media.inmobalia.com/imgV1/B8vEv5Xh_VThvnEqMx4G0ZxU_YC_pCgmETwWNQKyeMqLb9Afo_WSoi~kcK5mwaepLz96AHEmAzWJQblCNhundhnOIYTFLWoaYU_4W9fubNgWgnWvV~zEHx9ONNFZwAoYxYr1N_vXLylSLGd10CQOz7gJte2QojnppzHuCWqWMGXsV_U67hQJvC4JwCXDj_q44gUq_OdDKxVonAPOiDWGbPJfGJ2Q_Quons6drOVwC7v_Zy~1oUZieDp~gojC5LeAi0aCs7y_QW2lm8OkDLPiiIRUNyP8GCik5LaJSvVAcj0xzbavA0rS4YeF4VOP8WaewFJT4A--.jpg
//media.inmobalia.com/imgV1/B8vEv5Xh_VThvnEqMx4G0ZxU_YC_pCgmETwWNQKyeMqLb9Afo_WSoi~kcK5mwaepLz96AHEmAzWJQblCNhundhnOIYTFLWoaYU_4W9fuaZkd7bZ~nAS55UIhclQcMY0eE~tZ07fhJ40qZre6wcM1XuWhYHi0b4S5BdB_qrFVCgUP162nU6SD79Zh7NJT5S99S0vzEN1CYwvdfpGDBT0Tbm3uujlC6i~Cc8V8x4DOJa6jJXi6Vu0zb4rV4qjo3lsqlCibrLlVxzWdxxvtUbu1VMQNws76qgTbWWooNJYL1vbDcuA9ALiTm7PDFrkuI0Vbe4QUiQ--.jpg
//media.inmobalia.com/imgV1/B8vEv5Xh_VThvnEqMx4G0ZxU_YC_pCgmETwWNQKyeMqLb9Afo_WSoi~kcK5mwaepLz96AHEmAzWJQblCNhundhnOIYTFLWoaYU_4W9fuaHL6Z5Z1pSeKvIELTc5bGTb7OcgaZugLsS2SUPFX_HUfg9s2yMcdhvtZ4Vy9nbJffMIIP~vY6fE9mNhVRcfAK7JDavT6Yqaiwad4VgSd77DBSBt2gtOLBn2o2mndjH8Ak0p7pnrw9zyEf_wwTE~u91uQtX4ak85uP6~XWZxdOXx6rFBL6rTIQqPs6CrRDYr9zImLSKTdsUneDzIuNyhUdhvMcAcu~A--.jpg
//media.inmobalia.com/imgV1/B8vEv5Xh_VThvnEqMx4G0ZxU_YC_pCgmETwWNQKyeMqLb9Afo_WSoi~kcK5mwaepLz96AHEmAzWJQblCNhundhnOIYTFLWoaYU_4W9fuOnARwtpoo2pRA7cKEeJXob5uCCj7e_eMMIWzz2c7JzbMUzExjF5HTShP22MIaiiEPSuzBgvYccljppsds30NH9ISGSKxjnfExq1cZYaTMhS7ZVNXpDMozzXI21yD5NiOY9wZHR14NSqgOrbVxxp2uihpB03UzvKHbi4iWnxRhqeyG5qaS1gfzo1v8v2paIbVdQOf2qdfK2ogHGNxAp0~685Plpddhw--.jpg
//media.inmobalia.com/imgV1/B8vEv5Xh_VThvnEqMx4G0ZxU_YC_pCgmETwWNQKyeMqLb9Afo_WSoi~kcK5mwaepLz96AHEmAzWJQblCNhundhnOIYTFLWoaYU_4W9fuackTF34go6dhEmmr0WzhJiXlOU7HlCAilDF602kpYRKHTFncbQA8PRYRtJqA9R60iTo454fFDtIHUIBjCiMfQn5TsB3M3uyDBalLAmM7qZhrNo9cCUbqHAeynwxxIkyGk53tjgzV5cbERf6kwe8XU0tjhXBU1XDD8wn1_dd6DYF~ze8J1rZb6psTsLhd~mRcau7kHw9ISuWZ2sZQDOOZXVpvu1yqDw--.jpg
//media.inmobalia.com/imgV1/B8vEv5Xh_VThvnEqMx4G0ZxU_YC_pCgmETwWNQKyeMqLb9Afo_WSoi~kcK5mwaepLz96AHEmAzWJQblCNhundhnOIYTFLWoaYU_4W9fuOYmbIXesLf6k719dekjffO3EiSNqxUDKN5j8iSDj0UbnPafd5LoGS8eTHSxdW6lk_1Hbl2ki3BrUYbWJysw~BcQZu4ZQdadJ2uLJXXiz8ohscIG8_iquVX9HKVqWmIBTuGT3Xw4ejQ3SQv9U_8WGBTCwvuL5K2ddHa60EhWduSgFvCX_HN0Oy9XUItaW1aaVe2uKVXnCwfZxBsLTUE51q2oMQvi9~A--.jpg
//media.inmobalia.com/imgV1/B8vEv5Xh_VThvnEqMx4G0ZxU_YC_pCgmETwWNQKyeMqLb9Afo_WSoi~kcK5mwaepLz96AHEmAzWJQblCNhundhnOIYTFLWoaYU_4W9fua86ZUxCZj587ITnt1bQhFgHomUJm1xPd0XSlb4vFhRWZAVXM~QHWmGulkxfEAq0x0x68SLW0kenyNJYL7vbEPYhjsbROKYkhye~hJfutfPbLbJajteNgHOHEqq6MLbCvngFPlCu7u~kR3MzhJKUJBIYB4KoENvYjRBljhlGGwDHC9hJKKFATK8g0UFzyaqQXh98xccYfF0OG~bCH9gCuR6uIMn9NGw--.jpg
//media.inmobalia.com/imgV1/B8vEv5Xh_VThvnEqMx4G0ZxU_YC_pCgmETwWNQKyeMqLb9Afo_WSoi~kcK5mwaepLz96AHEmAzWJQblCNhundhnOIYTFLWoaYU_4W9fuasAdVymTxF4g4tAvp~c1GxoI6Q2J5ETJ9vA_UcJgqI33bz3oIWA7fO0udDd5E6s5WvTWD3IAC95QI1pkM3DWyDzRttnBk__FObfsQVIlpF71KbF5ELZO36hk032lxvi24FBdbwpWpj__nvbztm6NHH1RpoXeiB8kOCf5eNYWduhaF8pX6Z~kN_DgeVxQChpSlbZ~~333oqCswUD4YAQa7bi2G0pCiQ--.jpg
//media.inmobalia.com/imgV1/B8vEv5Xh_VThvnEqMx4G0ZxU_YC_pCgmETwWNQKyeMqLb9Afo_WSoi~kcK5mwaepLz96AHEmAzWJQblCNhundhnOIYTFLWoaYU_4W9fubYnsXNGeRV0Pus3vVkpgNQgeXH1Ehx7UzQIA8NFuGZNM8cB_wYUplD7Cew5betoUpGAaTePVHhMJyrGJxOnpP57Ju3PJOKzY~P54FdAv5Www_Xthgs02c0SZkDVsmtiuSM6efGNNZXDlIKHKMIaURoh~NqnqucEXFcR5n4L3PDHWNenFp6zVOmLvevmExdtt6ADTMd3XG_CUVI3h5Axe4I_E7~nfgw--.jpg
//media.inmobalia.com/imgV1/B8vEv5Xh_VThvnEqMx4G0ZxU_YC_pCgmETwWNQKyeMqLb9Afo_WSoi~kcK5mwaepLz96AHEmAzWJQblCNhundhnOIYTFLWoaYU_4W9fubIRjJ~hOJ9IPiNyH2SY4EtvF2mDsfxGw_InC3C5upxfmj6Klo6nqwjrQg2NrjNoqocUe1A_nFqMn7v61qQJ_psNjga_hdLDYgeXx_nNFsp5EMMS5kxzWm5qfTnOMnC08aTWH74MUciyZyTgx3Fjh1CgRJXHHIdXpVapjrP~iECTO8vTAPSuoupmb4poeCJN77Zz7GV7j6lfeByew5CeCtenaaGR05Q--.jpg
//media.inmobalia.com/imgV1/B8vEv5Xh_VThvnEqMx4G0ZxU_YC_pCgmETwWNQKyeMqLb9Afo_WSoi~kcK5mwaepLz96AHEmAzWJQblCNhundhnOIYTFLWoaYU_4W9fuP66dc~dqiiWA5peaCEDEm6EnPTxPJhPCFwg22WhYDaaArCGoPzptUoyFKACTEmcYeauG~7ZOhGHQlqEbo18y~2j_kgjL8D4Iy5pG3ebLtH7EuWSaLhSbmu0sDBcyEh_Plsyda_ZvfIPSxwMhrQi_z0e_UOkZuu9IP~OxsMkaa8d9ZTwdmXRVALYT9bCXvHR9lSc13wVi6vXLLnBC9psp~1Q~F5C00Q--.jpg
Rocio de Nagüeles, Marbella Golden Mile
Villa
2.825.000 €

reduced from 2.990.000 €
Contemporary villa in Rocio de Nagueles
Contemporary design villa located in the Rocio de Nagueles urbanization in the Golden Mile of Marbella, just a few minutes from the city centre and Puerto Banus.
The villa is built on a plot of 1281 square metres and has a constructed area of 683 square metres distributed over two floors and a basement.
On the main floor there are different patios, dining room, minimalist kitchen with island and pantry and guest toilet.
The upper floor consists of master bedroom suite with jacuzzi, wooden floors, living room and private terrace and three guest bedrooms.
In the basement there is space for a gymnasium, games room or a fifth bedroom, laundry room, storage.
Outside there is a carport for two cars. Garden with automatic irrigation system.
REFERENCE

208-01762P

bedrooms

5

bathrooms

5
built

683m²

plot

1.281m²
Video of Marbella Golden Mile Area
similar properties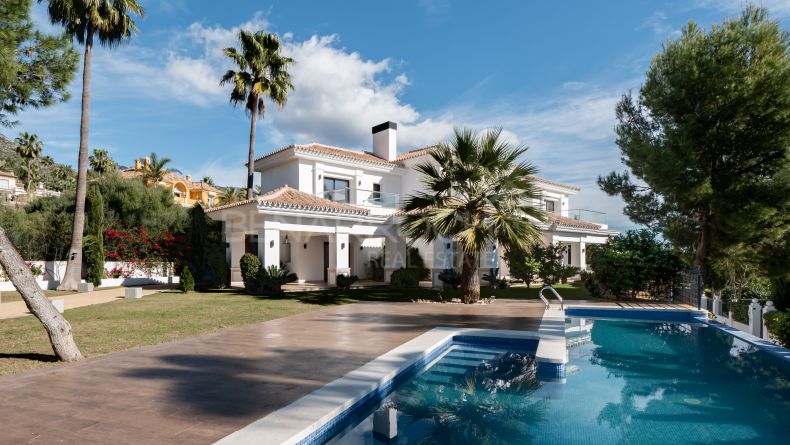 4.400.000 €
Brand new villa situated in the urbanization Sierra Blanca in the Golden Mile of Marbella, with sea views and just a few minutes ...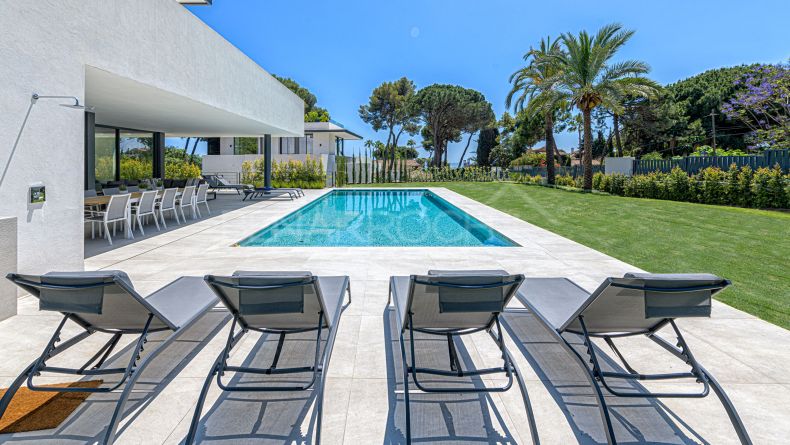 3.900.000 €
Brand new Modern villa for sale in La Carolina, Marbella with 5 bedrooms, 6 bathrooms, and 1 toilet. This magnificent villa is ...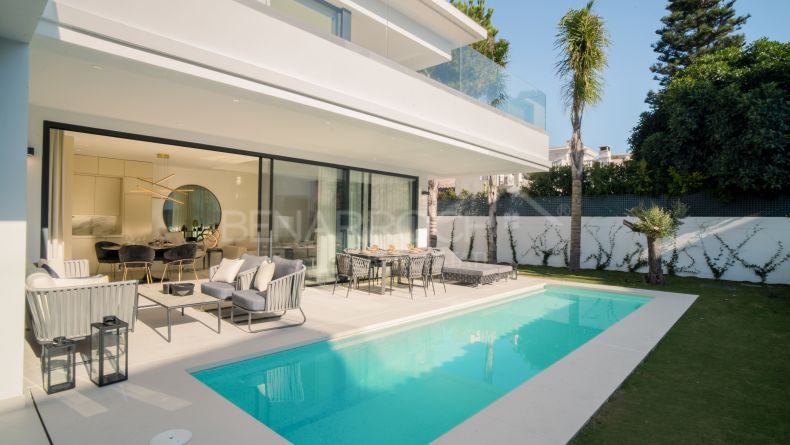 3.250.000 €
Modern design villas situated in the area of Rio Verde beach, in the Golden Mile of Marbella.Rio Verde is a secure urbanization ...