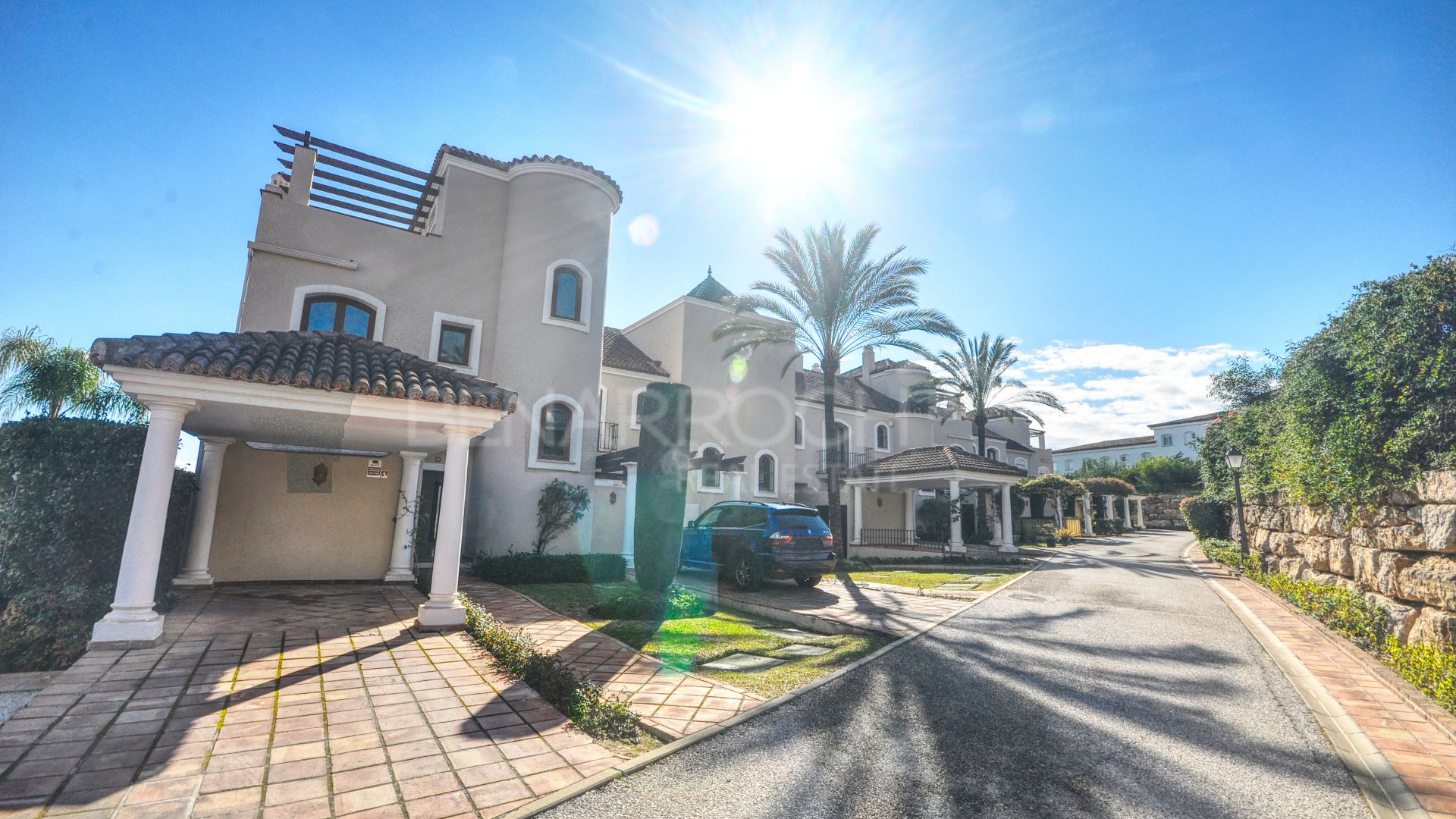 //media.inmobalia.com/imgV1/B8vEv5Xh_VThvnEqMx4G0ZxU_YC_pCgmETwWNQKyeMqLb9Afo_WSoi~kcK5mwaepLz96AHEmAzWJQblCNhundhnOIYTFLWoaYU_6nA8RnPeHGvLxPzkdumOnglC4Swv~A1YdodmTZwSLLbBCVR15NnmJMQnjhwYm1UmtfVF7UB6sbkWtqyB1YG3jB~a0L5kbcr8egGWr2HkMhFeTgiKGQ9xB6Dx3vGk4GTtVS8igavcc8U6naQdrys6UXjs8LXU36gVsUSgHUNJ4YiKv9YV3z4KLTqrVHzRWVU_9HR5RqzGs_xUpqQ05lVCYVHSj8MiaRTqmGQ--.jpg
//media.inmobalia.com/imgV1/B8vEv5Xh_VThvnEqMx4G0ZxU_YC_pCgmETwWNQKyeMqLb9Afo_WSoi~kcK5mwaepLz96AHEmAzWJQblCNhundhnOIYTFLWoaYU_6nA8RyFfVB5g2v4_Aog0hPlwcrHMYpyKMVdOlXr3Rt7CZrUSI9Qnh4tWaDmPJwbxhT4m5tmUyB3xc7G9LllLm89vlGZxnMRt5vX6Ih4vGLmDy2S53cOvfYC2k9i9hRnDRWBjwisqa43zaDPYWVApW4hzk_BlBudCFA9Sgw29qcv7fMywypLEvPWXMw1I4ukfPkfcwCpjs8uGK0Yz4aLyZ9phHAHTm_PEEOA--.jpg
//media.inmobalia.com/imgV1/B8vEv5Xh_VThvnEqMx4G0ZxU_YC_pCgmETwWNQKyeMqLb9Afo_WSoi~kcK5mwaepLz96AHEmAzWJQblCNhundhnOIYTFLWoaYU_6nA8RzwmXrHSfFnnYVYCjrmvN8W7GJZUWD8A4vhuWqN9O9fcrhs_mzJyG56cLei2Svx9CDIKGfmCyScYdY9JJ9QsVok8bOY4uUS4yrIeKDgBKQ3cT6tv5kmtbGwM2~ZtSxyp5TSGtHWyx21tVGz4MUN7Zd~ZVn4IA_t3qUbp5hT9G_upSGCHqpoJ816NHsTNUmBb31Ffk~KP6SF9uIy_pD_dV8MrH3AiSWg--.jpg
//media.inmobalia.com/imgV1/B8vEv5Xh_VThvnEqMx4G0ZxU_YC_pCgmETwWNQKyeMqLb9Afo_WSoi~kcK5mwaepLz96AHEmAzWJQblCNhundhnOIYTFLWoaYU_6nA8RzahXtfL8YL~NpUn3u4KV6e5AHu7t1xN97m7_ty8ZYarWjCDkJezRTKy7gjPqzRFL3RsaVwgnRAL9GI1lTvHsAD6HYtboJ4iJ5xJAvpu6iONKoFll03H97AdvQLdCJHmOo~tDgGvtX3BVzCw85QcM4wCvkWheGm3JvhAxcy80gvrUtdMqNbKmOgsudwdL7f7bqDzNP1rEfW23Vxtx1v3HuPANDQdkag--.jpg
//media.inmobalia.com/imgV1/B8vEv5Xh_VThvnEqMx4G0ZxU_YC_pCgmETwWNQKyeMqLb9Afo_WSoi~kcK5mwaepLz96AHEmAzWJQblCNhundhnOIYTFLWoaYU_6nA8RzBygfuw6HPj2nIouTRyvcvLe18Xc_xMtYA88ID4uwM2tmpo0V7E2TgFejN3vdL7gUZGD6wmKu0URjv0FHyD0K7EoUAUnznyZP_eucZtGDAX4WwjGdYKZrfZuRz7IhbIaRKQVL3XCvSC6w2QYJg_AT9Qrh1dHJxredaIvnh2QrzbCB8WNg~N8MFcki~9Ij0N_VDq8wol3jiiqdmsO8mpMToSwFT_PtA--.jpg
//media.inmobalia.com/imgV1/B8vEv5Xh_VThvnEqMx4G0ZxU_YC_pCgmETwWNQKyeMqLb9Afo_WSoi~kcK5mwaepLz96AHEmAzWJQblCNhundhnOIYTFLWoaYU_6nA8RmP~n_JVkwE2AKub6zuHSJj1GO_rfEjnzoTWTUK60AnoBBHDH0y65AcyaYT9_uxLwxJ3HHkbN7N4iBSmgh5BxNmsZidGwDiM6D5rCzAf2CcExLhuJbQhuiRhK2V1SwAYbIVpw5jihRRuqBLxTXCspYdzz8QTPRDmE32iwlDoVwkUmnQYh8ix7NNwLVLuF_J4HohE84AvDlNNuLWuXxjEm3MzX52CL2Q--.jpg
//media.inmobalia.com/imgV1/B8vEv5Xh_VThvnEqMx4G0ZxU_YC_pCgmETwWNQKyeMqLb9Afo_WSoi~kcK5mwaepLz96AHEmAzWJQblCNhundhnOIYTFLWoaYU_6nA8Rm8WkTlWgu3TDhRA3sNx4g0e_cu7sA6QvHHod0p80F_YNVFGWkoCnlKrsT8HlBP~1uhHM4n8mBDEU7lTBYQ32Gifha3zVHTuVI7v8hRx_rGMs~gETgBw9nS_wxOXi~1sSVSUli_ffJL3~7dgeyY3pHvWDPLhyCfJKseA~pdymQeiOc95Pg25Ckktku4nmtst4um7wQYsNxauWtzITWXMhWwp26mv9tA--.jpg
//media.inmobalia.com/imgV1/B8vEv5Xh_VThvnEqMx4G0ZxU_YC_pCgmETwWNQKyeMqLb9Afo_WSoi~kcK5mwaepLz96AHEmAzWJQblCNhundhnOIYTFLWoaYU_6nA8Rzf_gw5dojjaJ3vwduJajnYt~tFEBaNJ2MZh2SI70qwlE0VQST8VJ5CpAe3cXnShg6b5wGhl27kxlU7Fm5jLYdbLJyTd60n7XmCh6O9YmXgNt1Xq~7~S0LOri8ATR30b07btFrjXn_9gwT2KTAQDQcyWKqnyOsdgaSEHKzjCAv9jJFvz7UJD~CuwHZ2GgPmEBrFd3jRHxPMAdOySpKcfPbWolrLmZ_g--.jpg
//media.inmobalia.com/imgV1/B8vEv5Xh_VThvnEqMx4G0ZxU_YC_pCgmETwWNQKyeMqLb9Afo_WSoi~kcK5mwaepLz96AHEmAzWJQblCNhundhnOIYTFLWoaYU_6nA8Rm5Jpi0GS_ihdjdtrJ2aaIqFlu~eXGoBlxgl_2609Be8JqL9xP~_ac6YMkJsLBYnIm2aKHoFncXmsFkxEWTrvfoXZvncT24cg2cvOlVBSjhnoXS2GYd5q~VMuN~VOAuKZ9rV_EOy2Ji15yaVusJZ6a3eB5oWaHl0HEZhwxZuZgHenkTM9b0UI2qUTR3a8GflCecSgPSBpqvQx9xHKvPq0Dac0U~tsOA--.jpg
//media.inmobalia.com/imgV1/B8vEv5Xh_VThvnEqMx4G0ZxU_YC_pCgmETwWNQKyeMqLb9Afo_WSoi~kcK5mwaepLz96AHEmAzWJQblCNhundhnOIYTFLWoaYU_6nA8RmmOzHr9uVKSx4s27wPxAAiRWzE9R0TXlf2Tpm5SNk4AXsz5Rwke6v9jtH9SiM4hKC0hPffZ42x3I6ee21z_aw~iGlV8Wu5nhQsUjJbjoJ4bdUj7mEo3g66WahSL9yxFuE7mhAwfrkKSQNYqfffhj4J8Kh~FGYYGiuWKq_oIqC6oL3hHR2UugAtSx7qP00eu~C6SHIYzFa6Gzq0OwBpO1X6linbJw4A--.jpg
//media.inmobalia.com/imgV1/B8vEv5Xh_VThvnEqMx4G0ZxU_YC_pCgmETwWNQKyeMqLb9Afo_WSoi~kcK5mwaepLz96AHEmAzWJQblCNhundhnOIYTFLWoaYU_6nA8Rl~Tei9EmzpJGMx8FjGIDt0xVBGZ5195PP74_ZuEY4vzHPsPzJvXw9vDLfQqdavJXxxQx_pQvWFMKPHR69AeAuCvrEWZAmq4GN1RKNqD1byzIBTX1NE6ppJ6db7DdEAWPnFoXQ8SCk2R3WDbgo9X2skaxdrXx8sfs9TI7JsgX_k9Aek3cxogNdHFD8cxr5J9TvS8ReVhj3hV2X3eEqcwsk8ud_SrRUA--.jpg
//media.inmobalia.com/imgV1/B8vEv5Xh_VThvnEqMx4G0ZxU_YC_pCgmETwWNQKyeMqLb9Afo_WSoi~kcK5mwaepLz96AHEmAzWJQblCNhundhnOIYTFLWoaYU_6nA8RmZCS6ALEs4t7h~8IUaBqE9QgCmw5LIhMBg2KON3S0BgZPr2qhHqw7M8lOs6hbArY0pTYKngzxcsdPZQ0x4Jo3GXc~IggYvkwTWNOOlZjOtMMHZUyTt72qjXfV8Uf5QBUxeioMDjedsMVR5yIVQbEHN6m1Q6P_wqDkV23kwxw3Cy7DR50rJUvKcwiyUFJM~DtsuDMbkJ~Gx666NdQ6e6sBMQTf7N9SQ--.jpg
//media.inmobalia.com/imgV1/B8vEv5Xh_VThvnEqMx4G0ZxU_YC_pCgmETwWNQKyeMqLb9Afo_WSoi~kcK5mwaepLz96AHEmAzWJQblCNhundhnOIYTFLWoaYU_6nA8Rza369UadlDIPB3UDAuxLU5UoLGaQHLwJJabrf_oTL7QR~ejZzJUmQkLOLQzSGkj5Pg85ywTVceyb4q8mk5uV8yo7efrual9k3msMy7iCPvMf0UMJDJaMzEaIAjal9OhTCilAsXWcKi35kgTrRB_9Tj872IeqcPw4aOsp2NnOYqvEtDgSRXOGJWt5FCcmjZDuHX2d3TTgXTlTIGzQr~TDdt29m7~FEw--.jpg
//media.inmobalia.com/imgV1/B8vEv5Xh_VThvnEqMx4G0ZxU_YC_pCgmETwWNQKyeMqLb9Afo_WSoi~kcK5mwaepLz96AHEmAzWJQblCNhundhnOIYTFLWoaYU_6nA8RnXVPDzwZGmJ_nCPIgmyBk3KHn4_NOVm1sZpkfE0P5gWdrVl2kgEgNTObCFUxl6LjF8DR8IhjL3tNEPzFqH7zSMgHSvxQj38SpERQuOb1ZMOqen~VwnP2OGMVItDquTRnPlcYg9Hx6ffFPQUhz08b~wagYiTQpqv3WOOFdzZ0eCXccf_BvYojDAi63dBtKUnHbDJ6tb0tvNizlh2BVF~8M6J1N4n0wQ--.jpg
//media.inmobalia.com/imgV1/B8vEv5Xh_VThvnEqMx4G0ZxU_YC_pCgmETwWNQKyeMqLb9Afo_WSoi~kcK5mwaepLz96AHEmAzWJQblCNhundhnOIYTFLWoaYU_6nA8RyxGjnZfoBLntZDgDoAWqPlzCgIPrDo3WV4436_3bpyAtlkEUnEuInyPJQolbZbeq8Cu2jqVDKMeBo6NfW~XDJxDO0CS8bAHetpUe0Tsas~~S1jCqQmjFz0kTr2T9mtnZAV94d19z36cRbJyQkOZLfDE3B_oZHWiWeM9CIcnHn177vHk8dBM24lixBmeoT7waNNejHmk7XwKT4nZ3iwalMdPEiRAxGA--.jpg
//media.inmobalia.com/imgV1/B8vEv5Xh_VThvnEqMx4G0ZxU_YC_pCgmETwWNQKyeMqLb9Afo_WSoi~kcK5mwaepLz96AHEmAzWJQblCNhundhnOIYTFLWoaYU_6nA8Rn6Y05VWlACjbF2X5MU6Jp4ESOeovjWskP6K1qElV4kmW7Rbgkg2Biz78woCRzwvhdjsHHE8TcUoU2d9AsUXm0OIHN3yf9hDhL79lJZbA9169_WSz2~mJndrKQDKUZtpwk3Xi0ar3djmw6DZYXF3KfLTrt5nFG7ELOOFeGuEdU_dq_5iXxSwWykVqMBl7bawnu5SgLqW1gObNQLtAYpAjnfWeVO4_jA--.jpg
//media.inmobalia.com/imgV1/B8vEv5Xh_VThvnEqMx4G0ZxU_YC_pCgmETwWNQKyeMqLb9Afo_WSoi~kcK5mwaepLz96AHEmAzWJQblCNhundhnOIYTFLWoaYU_6nA8RliDgFs6FScnl6uj4ZxUmrOBPsG9KAXflak5Q4x8vXZaLFCTxNu2p8xtYqNNdSTvX1_BxPF8aSS0V9DdgTICyNkzQ6L0kBWEmmtlp~wrHpcEOhPIp7zfkHfiJ5Vy_rYkxVCP~Sgq90PIdFIixpFhTvmuOl7YYGWkSX9MaqusDyYn~mziRDikSinXcPMvcX9CFn7WUT0Pcs6Ix5FYEcYlDLab4OTwJgg--.jpg
//media.inmobalia.com/imgV1/B8vEv5Xh_VThvnEqMx4G0ZxU_YC_pCgmETwWNQKyeMqLb9Afo_WSoi~kcK5mwaepLz96AHEmAzWJQblCNhundhnOIYTFLWoaYU_6nA8Rzw1usfL42lE9KxFwlXJ0EgZi_PcR4w7QwMC~8EldeztJrC8XOPK~BMOvx4AN8LgjpdZ_LG4QRh4WST4I5VbQXbQL0EdVrwwcrq2BP2xf2d0dZyDToKupBbE6cyXj0A78J65XtCa9TfMLhWuAZ06aSvUTQi9RcnBksAVn69Aiz2xYNhCy~0Z4cZi6po4VF9_ztEwHeS_dVh~JslDbwG~KZ4yhR9U7MQ--.jpg
//media.inmobalia.com/imgV1/B8vEv5Xh_VThvnEqMx4G0ZxU_YC_pCgmETwWNQKyeMqLb9Afo_WSoi~kcK5mwaepLz96AHEmAzWJQblCNhundhnOIYTFLWoaYU_6nA8RnKzA2f05dWtG~k7yHSgJ0o2PhhUNI_X57DPVF8afG8Tnge0endICvDokXmMA2LPoDBeh2h1RecCRucGDDuUjzHwFcJcWASZxHqBI530xe6UKPwNPboIVPWvX~~ft16PRaI2ixnd1Ca60vrZaia2w6qf~_QmLgw51t5VnNKlJDjY95xkDjpAUi7YrZIiHM0ICXAfJQH1v49TwiMhvnO7qG5rFMNHRzA--.jpg
//media.inmobalia.com/imgV1/B8vEv5Xh_VThvnEqMx4G0ZxU_YC_pCgmETwWNQKyeMqLb9Afo_WSoi~kcK5mwaepLz96AHEmAzWJQblCNhundhnOIYTFLWoaYU_6nA8RyqB6wh98RvOnVkxyhYdL7UvZdHCKyhme_wEkR30Tb3HHagroCYxqn3oVgRPFpgm9jOvJKprQmjCk~JT94roUa083k~ssJyLb0xWhSfaEHbGC22pBa2Z9qLS3oz4g9EozPIUd~y12vUn~_1h2Vj9D1IwPmP7pEQ7coimjBYsQ60lx3hYwyXUm3KTPkddtlzUTtFcLeiz7zJ~cjG7XHuAj0zm27X7kmw--.jpg
//media.inmobalia.com/imgV1/B8vEv5Xh_VThvnEqMx4G0ZxU_YC_pCgmETwWNQKyeMqLb9Afo_WSoi~kcK5mwaepLz96AHEmAzWJQblCNhundhnOIYTFLWoaYU_6nA8RnPB9NMvFEDMLUVRnKJl8woExgm11y3PKvt2Q_k9lV2ynHcY8uyz8dyMKrIRDP5ErCzLFZZOjXHOpFShZ3yzfWIgKhGenKBdnQYASHrtwO_wPqj4dV7wHV3mTALbRujyTCfumY_ptkSZQcpUm4VqsLrbT_CG2XM4h61mQ35r6jmqAxYuCtUhGA6X81~TBrHkse1amBb3SP9rGa0yYiv2dBzjuGBP4Vw--.jpg
//media.inmobalia.com/imgV1/B8vEv5Xh_VThvnEqMx4G0ZxU_YC_pCgmETwWNQKyeMqLb9Afo_WSoi~kcK5mwaepLz96AHEmAzWJQblCNhundhnOIYTFLWoaYU_6nA8Rzftg~orG1tEUqALvCejIyeu2NS0atifv~5BVBiPh7KzJxPk0kWfqIAK8nDyd96wNXnNfPPEMlOFdpQ0IYtPmxS4TPhsFUlUifce1iy2fFEYAxqk2ojtsBsHfuesxi7mee3T~Z7C1rV0ey7jyQfsheE9La72fj3G2KYkUMv6F4scKcqXq6~8AyC2TNDzLjili3VYVBl~FoqvO7afT7eRSgsaQ7TFJMA--.jpg
//media.inmobalia.com/imgV1/B8vEv5Xh_VThvnEqMx4G0ZxU_YC_pCgmETwWNQKyeMqLb9Afo_WSoi~kcK5mwaepLz96AHEmAzWJQblCNhundhnOIYTFLWoaYU_6nA8Rl6KLM8cO1bw9efvGW0cty0cGy~fQ6Y0m4BvBozBAhr9NfZKZCTxClvHYA_gyLbPzkfHUgrAbkEXgy8rarIBcmelGh2g_7DHAuWCVtnVSDBlXuqK24H5wI8_Jbw2R7R1kp4uGuUaZfSVQeZdBU2vbTXtf1WHFkfBoG_0ZWZW7pnykjlr28jmmlSzfVVaA1TwYQ86zjoSoNuwjl3VeeycFuOyt9AmJWQ--.jpg
//media.inmobalia.com/imgV1/B8vEv5Xh_VThvnEqMx4G0ZxU_YC_pCgmETwWNQKyeMqLb9Afo_WSoi~kcK5mwaepLz96AHEmAzWJQblCNhundhnOIYTFLWoaYU_6nA8Rn~WrOMxyGtteEENp~2H150LoOWhEMZ6IlGdrMGihLpZU9Ds8u_r7TvDU05kkolvA7jA5U_JGVmxZ25WTGr3BoDGbykyRw97wLPCmLgJLYFaf2mD9n4k94VH7u3xs1fqz79qQzJdloZgDsaIxz71wMK5RWdB_ACoSrrAnTAqii10nRyuEpeXH~tVlHg~iJb1X3KBYNp6EuzGSciwXXbl6At0TDPIcgA--.jpg
//media.inmobalia.com/imgV1/B8vEv5Xh_VThvnEqMx4G0ZxU_YC_pCgmETwWNQKyeMqLb9Afo_WSoi~kcK5mwaepLz96AHEmAzWJQblCNhundhnOIYTFLWoaYU_6nA8RyxN2vjaaUiJUTvvcZN~URd1nta0aM3Si04QfWJ47qBzx1VH9l~tl67m0mOoG9QuN7m1ktYcE6QL1LqAJxelmepmm~gkc4UvjlRETZpnzcb7FvzU9d68BYswXKLRERZotP2nZTosMmEv_R6_fhGV0GY5Q~wW2hnDXq8n3QDpJOKriQbNCQYcV4UsSFd0j7_r16cgOimYT95oAGzbC~YA258UEkTxNzg--.jpg
//media.inmobalia.com/imgV1/B8vEv5Xh_VThvnEqMx4G0ZxU_YC_pCgmETwWNQKyeMqLb9Afo_WSoi~kcK5mwaepLz96AHEmAzWJQblCNhundhnOIYTFLWoaYU_6nA8RzBysbTO2ztFGaE1dD5t0s8jek6VOMcfdwXr5F3pu7U3XaZfiplYdm99SValjFVc3Bsd1FobfyovjzsmgZhqbwQlJJ8sBvpCM~AmArrD5MbVgTctAZfAUTgYGbIFb36A2zpuuJEliLf6HRkSG9bc~dmJ7HE4L63BC~H4bsMTOJyA5bMM8xpWdfxhq5pciFnrAAoaIxluWtqtnBIIP8s1CWYErTiYE7w--.jpg
//media.inmobalia.com/imgV1/B8vEv5Xh_VThvnEqMx4G0ZxU_YC_pCgmETwWNQKyeMqLb9Afo_WSoi~kcK5mwaepLz96AHEmAzWJQblCNhundhnOIYTFLWoaYU_6nA8RmZgRkURB6_KrwP3cJVDVRAxZ0aReEDTocsn3b2MXkqFvpnCi1kDsenn7f_OKYmyLfZnpRIH~f2rpStPEwoy~LZtDNEnTS8yLOyM9x_aEw6PyEX~Iv6ov22D~phvuTD6dIubBYssasqj3b~YFtGDRbXqLVkpTicK_kAeixcwuB8Leqgl6tTqXdsJd0YGDBnzTHKK4gkYCpOSz9O7aozviOZZIpNyuYw--.jpg
//media.inmobalia.com/imgV1/B8vEv5Xh_VThvnEqMx4G0ZxU_YC_pCgmETwWNQKyeMqLb9Afo_WSoi~kcK5mwaepLz96AHEmAzWJQblCNhundhnOIYTFLWoaYU_6nA8RmmO7wa~sqkGXlwB1ktyfcRWI_nyrjWMSmtHZ04F_Z8KKab~WosKAqrvjRcpGOasD7_PSvpAdzwFkeUBV4pj83nQ30pNZas2Kt~~khqZx9f_5AMvEbtG~2hq7hxLt9Ywe13l48ftEl1ZKXdReeHekikQ4D2xpFn~drHral_SDv1hCwgrVr0uQ0dow7hmBlw~LfJrsN851mW7NDd32p6u1MDYFwIAzPA--.jpg
//media.inmobalia.com/imgV1/B8vEv5Xh_VThvnEqMx4G0ZxU_YC_pCgmETwWNQKyeMqLb9Afo_WSoi~kcK5mwaepLz96AHEmAzWJQblCNhundhnOIYTFLWoaYU_6nA8RmZlNdhmCPwGm2R~nzhQj2W3_7SkfPWHFwGDxDYfVtL0GLekyJg1kT7CKh6g9vSaoPh47Sf1xSIVfYoZXYtzrfdzJzb2ZlX70n6A7z2SZIUD9h50L2BL7I2ZHvD3XWb4rGJnNY2Kdfxo5sZUSyS6p_9Dm~jssQTlxAOuKRsBSdW_ceAbpN9W2JLhrIEPSUWX1X0og9ENOhsea3w_3nKfJXgCov5UtCg--.jpg
//media.inmobalia.com/imgV1/B8vEv5Xh_VThvnEqMx4G0ZxU_YC_pCgmETwWNQKyeMqLb9Afo_WSoi~kcK5mwaepLz96AHEmAzWJQblCNhundhnOIYTFLWoaYU_6nA8RmKqKkTUOO1KfFl5~nTkvnRymJZv9Z5N1f2WQvy8w2wSj7UfDhoFtBnof9d6Zn7CvlExd_yY4iNwnP6lMF5mICEihJhIHEVpBu3cq88K3XKh4cMxyn0vlh0SrQQfxuoVjJ_Uu6uTgme3tV~rl3vW88UkYgOhQm1nOUzaaal8_8XRDoZ58P7InqwIzq5Bal4_yM5kIthZPu2muF435pV6ruAftz~EzyA--.jpg
//media.inmobalia.com/imgV1/B8vEv5Xh_VThvnEqMx4G0ZxU_YC_pCgmETwWNQKyeMqLb9Afo_WSoi~kcK5mwaepLz96AHEmAzWJQblCNhundhnOIYTFLWoaYU_6nA8RmjZWdI~uG7x2~iFT8Cw83JqNigBIoKPwEULDbaRjMzG7gKPFjkcJFaCLq7KAY6PiqhGZ9ARopdY0GcTa1Vg~VBnbbt1Eb9AsnhSec0id2yUvK81W_Ptoo2iVBKp7uD~zjzpoLK~vvoT7lYKfaObXYBgBEA1Oe9PzMNFYXnt2Yc1gxMyxT79zslbK4O~RZ6Pg89m1Va2PhkVqq08T6siZ6MwPBTUNqA--.jpg
//media.inmobalia.com/imgV1/B8vEv5Xh_VThvnEqMx4G0ZxU_YC_pCgmETwWNQKyeMqLb9Afo_WSoi~kcK5mwaepLz96AHEmAzWJQblCNhundhnOIYTFLWoaYU_6nA8RniZK2~CHELjMc9Dzc10ZSLHKc8J~yMRTrQfnfmAsu~zDA6j36aiV3x9aoJeDeTzFNFCwf_6cDJEEELolsSXE0KMBwB7tldpgJAchE4ZqRDB~DnMURYXHsQWtlD0U4xbl2ud2TRkNKcXC~ZBxq_Pv8UoeBibhHn~JJIYCIZ9S3aMKrvGG7Mv3Fx~PDZnTWZbu0UNXt7ca~bY8Q6Pr56NnREvyOB5rJA--.jpg
//media.inmobalia.com/imgV1/B8vEv5Xh_VThvnEqMx4G0ZxU_YC_pCgmETwWNQKyeMqLb9Afo_WSoi~kcK5mwaepLz96AHEmAzWJQblCNhundhnOIYTFLWoaYU_6nA8RzB6PbUxN13c5fbVc9XmBnh0TSVSL7RWpLiPGOS_3qFYTDVW~~VddpKX7Pmvdk0MWqvV3CfvfVbpOb_Q31MMq96lVqR25W~k1xRf4g6yTDApb5f5ueeRRiH9bb1Sk27XpC6Td3fy2WSGl1uBCzRG06nHQQ3otLnY2XBDb6o8VeUKNJ0OVglDFZTpFH3AllCV5TWABKFosHPNoBExCN8DmzQKm_4r6aQ--.jpg
//media.inmobalia.com/imgV1/B8vEv5Xh_VThvnEqMx4G0ZxU_YC_pCgmETwWNQKyeMqLb9Afo_WSoi~kcK5mwaepLz96AHEmAzWJQblCNhundhnOIYTFLWoaYU_6nA8Rza5eduh4dQbbVfF7_T~bJ7dzS~1OYAdxpZWgB2J9aihSvmHHm3WFXIXl9SUE_U4imodYR57RmhhBkjP7jyOswtYL7XpXhl8iIhgfMXIJ_Twgk2kKWs5sSUNxhgMwROlPOrZvEgEsXOrUfgbC928kgb5b3c4bafgJmd7Ee~uR0bg~TXoOjfTl43LaVJ2Rt0ocVH3Dse7v4xdEQk~Q3_DAMTu852Dp1w--.jpg
//media.inmobalia.com/imgV1/B8vEv5Xh_VThvnEqMx4G0ZxU_YC_pCgmETwWNQKyeMqLb9Afo_WSoi~kcK5mwaepLz96AHEmAzWJQblCNhundhnOIYTFLWoaYU_6nA8RzavdOExkgEmDgh4aK7VRX6ZSJhtR1cBnGumyRMbC7CI0zKeN724PfZvbRR4vo0i7mysp0yJyUF9H3OMpT~~y~LwfwFSrzUxRIILW1GGj~t7C6iJY9Uj2Vudn2p5gMuZHkF~LUgzEydj9buLEa95qGNRvUQzz_f3az~L45j~TchjVnm~ltP~2_PdH2dfb7sMiIPg~jr2QD3Ig_aekkfOttwsHajLwmA--.jpg
//media.inmobalia.com/imgV1/B8vEv5Xh_VThvnEqMx4G0ZxU_YC_pCgmETwWNQKyeMqLb9Afo_WSoi~kcK5mwaepLz96AHEmAzWJQblCNhundhnOIYTFLWoaYU_6nA8RnnD3cDum0F6tNsW1dT9Hrdqnb06BlEeGOGLQvv9vE1IPtXNKau3u6iSAuP7Bv9vgDCeTu_Q6gpfauZQCDbOlknsXtzeZdEU1yIjknVwW1x6FvVPbZlC8rLpYj9Zdhd9f8FH5hJiVmFYr3lLvl0jK0IEAVqpPyxnqPtEpOApD2YDLRu2ZfWYyZB9Lx5vgybNEk7oyFuqnL5laKupant3vF3nKgVps_g--.jpg
//media.inmobalia.com/imgV1/B8vEv5Xh_VThvnEqMx4G0ZxU_YC_pCgmETwWNQKyeMqLb9Afo_WSoi~kcK5mwaepLz96AHEmAzWJQblCNhundhnOIYTFLWoaYU_6nA8Rm5~AUfPY89am85uyLVL~8Gv~vmqCkMXd5I7Ha2drsusBBTiEMz1gTj4XvvSJ_feezWOgXAXmPdSSonYSxcINvq1Lz1~25UVwQ1SgtjqLTaONqSuvEFzFyPEcJS7AJ9~FymzF4rPXAsMpDqidyKSdoQP3dZDWxGIZxk_e9yxbKqQ9qCxVxYzADHYhyF845DpimsfYz14HkDPCJ2O_gKwUxqwLH0XGeg--.jpg
//media.inmobalia.com/imgV1/B8vEv5Xh_VThvnEqMx4G0ZxU_YC_pCgmETwWNQKyeMqLb9Afo_WSoi~kcK5mwaepLz96AHEmAzWJQblCNhundhnOIYTFLWoaYU_6nA8RzE5cJCp8HBuY~P0LmIK1XNHkxK0tSN5ZxMsRkcwojQmz2lWXEHyHoqaV4AQdyXe2MYY8Qlpy450UohbD82zg1AUPMSgOUg041eXIxRqhHshvYa0S5JlsX0ViNFtRSzaJ6wEM7~sljLT~71rBgeGb8MDA5eVEr8b8yswD5~aAuJMzZjE2LdFoZUEJApxrae9ZTrnmdkncb67oyonm3ij89khUmDlhLA--.jpg
//media.inmobalia.com/imgV1/B8vEv5Xh_VThvnEqMx4G0ZxU_YC_pCgmETwWNQKyeMqLb9Afo_WSoi~kcK5mwaepLz96AHEmAzWJQblCNhundhnOIYTFLWoaYU_6nA8RyqjZUix5S68DOAAr5Qx76ONqGsxKlJGY2h8kkP6nSwq_OT6~WL1TBnsk8DXfskz4VH3Wny~CYvkClnNc~0c1a7utoBU8GEwUyuZX2jx0dnSigLnngsRw7UiMCEUk6bSFfYpooJu4tx5LRrZeUDOI4WS3Cwd9DBD_mt5YFnYVG8GMlY~RO4LaeCoharsldpABAjJP4MnQcnpUj6WVzgD9cuoW1LaKoA--.jpg
//media.inmobalia.com/imgV1/B8vEv5Xh_VThvnEqMx4G0ZxU_YC_pCgmETwWNQKyeMqLb9Afo_WSoi~kcK5mwaepLz96AHEmAzWJQblCNhundhnOIYTFLWoaYU_6nA8RzE3vghWVYjtiFtFIDTGG_0pFx9uzKRwg2SXMb~l7iSEsOf3Ia79QeAxPv~Y6WecVUe2EYMibxnCNxHRfsfGyfYeSs1M~_9CMllB8b6u6m5VZB800jdPkqvNurldY30_6YLIEmG6kGftI5hkAHgzB3oNThU5~nZ4OQ~sU5AcFuySEYG9YcCnQ6CNSlDbpbIzH4xFJGpYA78x6mThR8k1CFry10EOoFw--.jpg
//media.inmobalia.com/imgV1/B8vEv5Xh_VThvnEqMx4G0ZxU_YC_pCgmETwWNQKyeMqLb9Afo_WSoi~kcK5mwaepLz96AHEmAzWJQblCNhundhnOIYTFLWoaYU_6nA8Rm5B~yQsuHDKOpdHmJH~cF0l1VbHEdxVxSDQgVkqECtb~AadBx0KAQ_CZPBBHR2aXZKsg4mk8rElG_9koaSp4Yr0qj7IKuH2wjMa_5ZTBEQrecnclyHq8ddqQ8nIVU2beuBepj9MixFQeBwGnGSbxrfimguWSCzyAVC8p18J60dvzf8hss5T1mJDRGd~GuQo28gRxT20pNAvc8QP4wc6mNw~Ve1o_mQ--.jpg
//media.inmobalia.com/imgV1/B8vEv5Xh_VThvnEqMx4G0ZxU_YC_pCgmETwWNQKyeMqLb9Afo_WSoi~kcK5mwaepLz96AHEmAzWJQblCNhundhnOIYTFLWoaYU_6nA8RniStR~Gh6RRXP1siAfZxaD~bLMIaF7~_eluN408PMcDPte2tz~W_4Aeqz77QTmWPFfcXfbjt1Icye6ZH6VXe7b0Qv7cpOLlEBv~~CwmlPSEKWmGtHn1tkCQAeJK11kDP61UepZIUpQlPxRkys7483LDFFGHxJ0QjmmY4Xtmc2HLQzDqZdIx61fEdN9_hfN0NgT8rHeZfVeMtDULH4weKcpFzfo2bsQ--.jpg
//media.inmobalia.com/imgV1/B8vEv5Xh_VThvnEqMx4G0ZxU_YC_pCgmETwWNQKyeMqLb9Afo_WSoi~kcK5mwaepLz96AHEmAzWJQblCNhundhnOIYTFLWoaYU_6nA8RnS~c~JAa8zPJ31b0cG0pXEUNfDnUZBmkhsNQuIKrRzithraDqq16OgsdEkxZBwQmZX0SAsHtMYB6aP1O0NsCjvsj~9vNdCmivmeRlOuRwkshzj8DhbxWPK79802Ru~OLrJfLF917QSXxW5BT90q2nwU3~z1wIIquMhNx4XCGLX8JZc3jh9Eaxp5bbmuhviJR9vdovl~fARNfrX1~EX2_vKGAVzMTRw--.jpg
//media.inmobalia.com/imgV1/B8vEv5Xh_VThvnEqMx4G0ZxU_YC_pCgmETwWNQKyeMqLb9Afo_WSoi~kcK5mwaepLz96AHEmAzWJQblCNhundhnOIYTFLWoaYU_6nA8RliT6iXtfYSiKN69J50lwp3jm~Q~qi4nY6EM4OJBGFVaUJzvmq9N34XEfF48JA~gZBEiA_DdQg4pFhaoZic2Pob_pNWW5KWB4~nW3VzYlCqdt90SkOAaEblX2l0O2c5p_f8fIWVy5Rt6Iyi9LnL67yMF7yxipdp~kMJKAlmEhTXCkUw4HgO9cFtibSMuDj3vhMZZbSYdYTZucGCNixTBtP~l9FS0ivw--.jpg
//media.inmobalia.com/imgV1/B8vEv5Xh_VThvnEqMx4G0ZxU_YC_pCgmETwWNQKyeMqLb9Afo_WSoi~kcK5mwaepLz96AHEmAzWJQblCNhundhnOIYTFLWoaYU_6nA8RliE5~trsLVVTIZ9zuA4wvYEBfEVm1rSknhOizawN4vHOkETFcj4LlrSnNDuM6Mwi6Lb10jJJYQk0p192kBGVbVWrVVm0TVzl6lvVBwtsOXfAego2u8hpn86WHdvk37FI6MdjSXVRmT6Mzo7r6kRiEPGJQYrwhQu~tyuKgUBKD_gRHLbzXEZzGMmLlXnXzyKQUmkpj7juVlPprJ3i5v8nf75Utvqpxw--.jpg
//media.inmobalia.com/imgV1/B8vEv5Xh_VThvnEqMx4G0ZxU_YC_pCgmETwWNQKyeMqLb9Afo_WSoi~kcK5mwaepLz96AHEmAzWJQblCNhundhnOIYTFLWoaYU_6nA8Rm55ljLmI0Xnsdo5sz3MfGqtNiA7Qyrx5g8bzM72XcSln58GqBVW0Fcb5u8EWO4kgYVg5k9~Zd1hFL3Bg6yq_0nig8TSF0xQx9~~KSbyp464GYBSkl0L_fwKdNfRS15QoDUiEvXWKsE1jWr6TeG2yw0aJG7AM~P93sFgeakeejy0kYMjBE_AB_fJWDDgHaKBoBJb7d4JLSyuDR3C_Iga1kVjFMYpjmw--.jpg
//media.inmobalia.com/imgV1/B8vEv5Xh_VThvnEqMx4G0ZxU_YC_pCgmETwWNQKyeMqLb9Afo_WSoi~kcK5mwaepLz96AHEmAzWJQblCNhundhnOIYTFLWoaYU_6nA8RnXQ0CAf8oPKIIoka9TwB_jDeDfYbPNOIONxy3OVgUs8hB9KoCRPuGw6lPW_BTTVZteqF9TRBVd8iw5nF3PPqiGn97SpnG2Mu8fMxqmxZeu7ymaiHZynPWjT5m~LfAfl7C0tWDFRBZVeoJf_81mBvVRg1PY6Je~7LKqbGqYQ3p9ns7fVmguhV7oxYsq5ayz9zmsG0iVZ6QisnrXI99m3B1wtGBmGjkw--.jpg
//media.inmobalia.com/imgV1/B8vEv5Xh_VThvnEqMx4G0ZxU_YC_pCgmETwWNQKyeMqLb9Afo_WSoi~kcK5mwaepLz96AHEmAzWJQblCNhundhnOIYTFLWoaYU_6nA8RyFfcQc5Akpmlroav5mV9oDt1SCIT9fwvfW~2FW_jBH_vKAC3oFEz6OvEP3nkIQ6xHrlqRDoe8rnp3undg5iNnu5gKKtLRPUPgaG7NybWH7Mzok901j9_QXZFnh15MZOZDk6E9Mb0vE_wFTxlwPWnSqj7jZTvRqibDf0xYUmIHYB6tkjk~eETdtNZmHCzRSMvF_op3rAZGERzVVqurVrYGOyHWyHUKQ--.jpg
//media.inmobalia.com/imgV1/B8vEv5Xh_VThvnEqMx4G0ZxU_YC_pCgmETwWNQKyeMqLb9Afo_WSoi~kcK5mwaepLz96AHEmAzWJQblCNhundhnOIYTFLWoaYU_6nA8RyqvBCTmUjJi8uPipV3qV0iNXfZLiySpiqYr0jzNnFJ8FzE0YgWF1AoGffw9O27HAa3H7W1JnH1nSg8~i7kpuyToH9KVgxvfBGtHsXRNB6DTonS13dYTNS3958BWqIweW6snnocDZK4ochNlryQm42jLUbE0cDY9uZS3h9rQ5ce6cHebbsEyy4WIAvjI~nPFusWAdC2SIFAHqS3hkzqCTuYyetguZpA--.jpg
//media.inmobalia.com/imgV1/B8vEv5Xh_VThvnEqMx4G0ZxU_YC_pCgmETwWNQKyeMqLb9Afo_WSoi~kcK5mwaepLz96AHEmAzWJQblCNhundhnOIYTFLWoaYU_6nA8RnKaJOSM77djHLb5AXN~tw7~pIHgV0X4NuIy1d6JN10zkxsxZgJmVGG~q6cViaHkUIhTVMVXvuj2VIqsAINSKsaSXXAyJimWj1fuBrl6XsmGEgqXSjy3HHrrsb_PtgquLjwRWOeoSFhpMCxDJRHI13kbmFhOPFu5UMTCjI0CRWNBt35M5lmfxbn~qMZg9AjSLbZxaubWW1BY1_E0Qx5RY3aowVNNyhw--.jpg
Paraiso Hills, Estepona
Town House
RENTED
Paraiso Hills, Lovely Corner Townhouse, Estepona
Fantastic corner townhouse situated in the gated community of Paraiso Hills, a gated complex of townhouses located in the heart of Estepona's New Golden Mile, close to the Paraiso golf course.
The house is an east facing corner townhouse with morning sun.
On entering the house there is a large entrance hall which leads to the kitchen, the living room and the stairs leading to the upper floor and the bedrooms.
The kitchen is fully equipped, spacious and bright and has direct access to a large patio with independent entrance from the street.
At the entrance there is a storage room as well as a guest toilet.
The living room is spacious and bright. It has a fireplace and space for a lounge and a separate dining room. The whole living room leads to a garden with direct access to the communal pool.
On the upper floor we find three very spacious and bright bedrooms. Two of them share a bathroom. The master bedroom has sea views as well as an en suite bathroom with hydro-massage bathtub and a shower. All bedrooms have access to a terrace – balcony.
Already on the upper floor we find the fourth bedroom with bathroom en suite which gives access to a large roof terrace with pergola and solarium and with panoramic views to the mountain of La Concha and the sea.
The house has independent air conditioning for each bedroom and living room. It also has private parking for two cars.
Paraiso Hills is a development consisting of two phases. The phase in which this semi-detached house is located has private access, two communal swimming pools and paddle tennis court. The private garden of the house is maintained by the community.
Paraiso Hills is close to shopping areas, restaurants, golf courses and all kinds of services. The neighbourhood is very family friendly.
An ideal urbanisation to live in all year round.
REFERENCE

208-01748P

bedrooms

4

bathrooms

3
built

180m²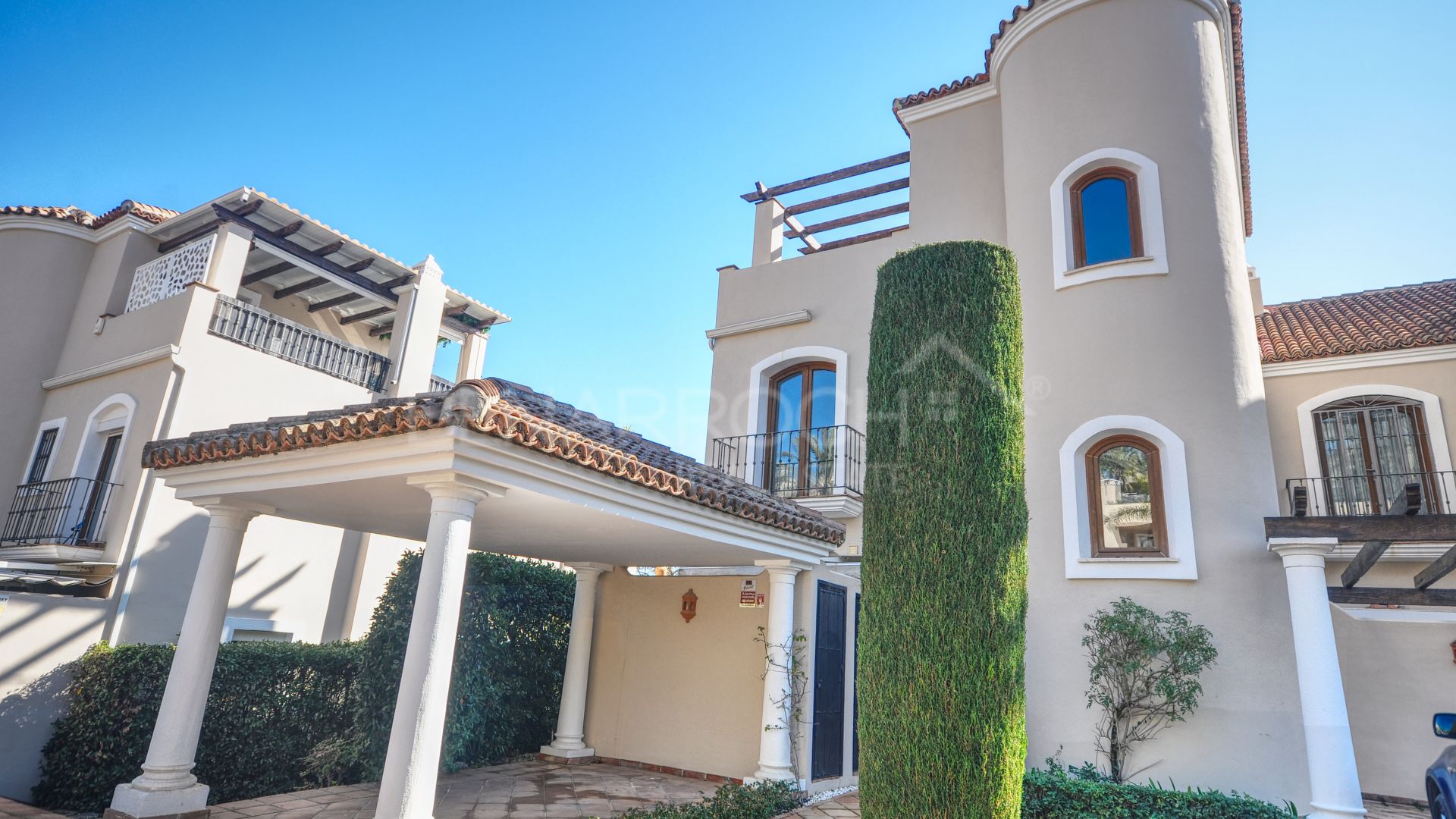 Video of Estepona Area
similar properties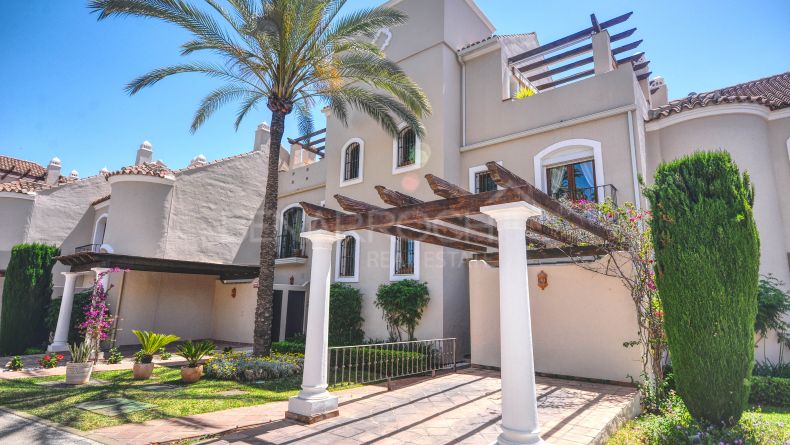 Holiday

From 1.250 € per week
Fantastic townhouse situated in the urbanization of Paraiso Hills, in the municipality of Estepona.The house is located in phase ...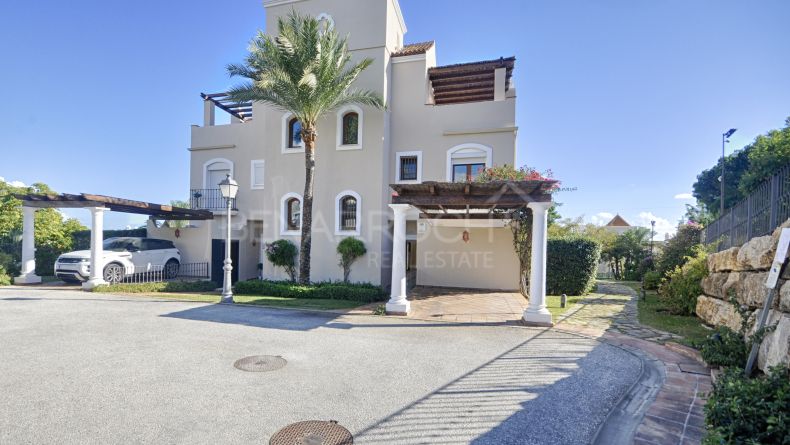 Holiday

From 1.250 € per week
Townhouse in the residential Paraiso Hills in the New Golden Mile of Estepona, just a few minutes from San Pedro Alcantara, ...