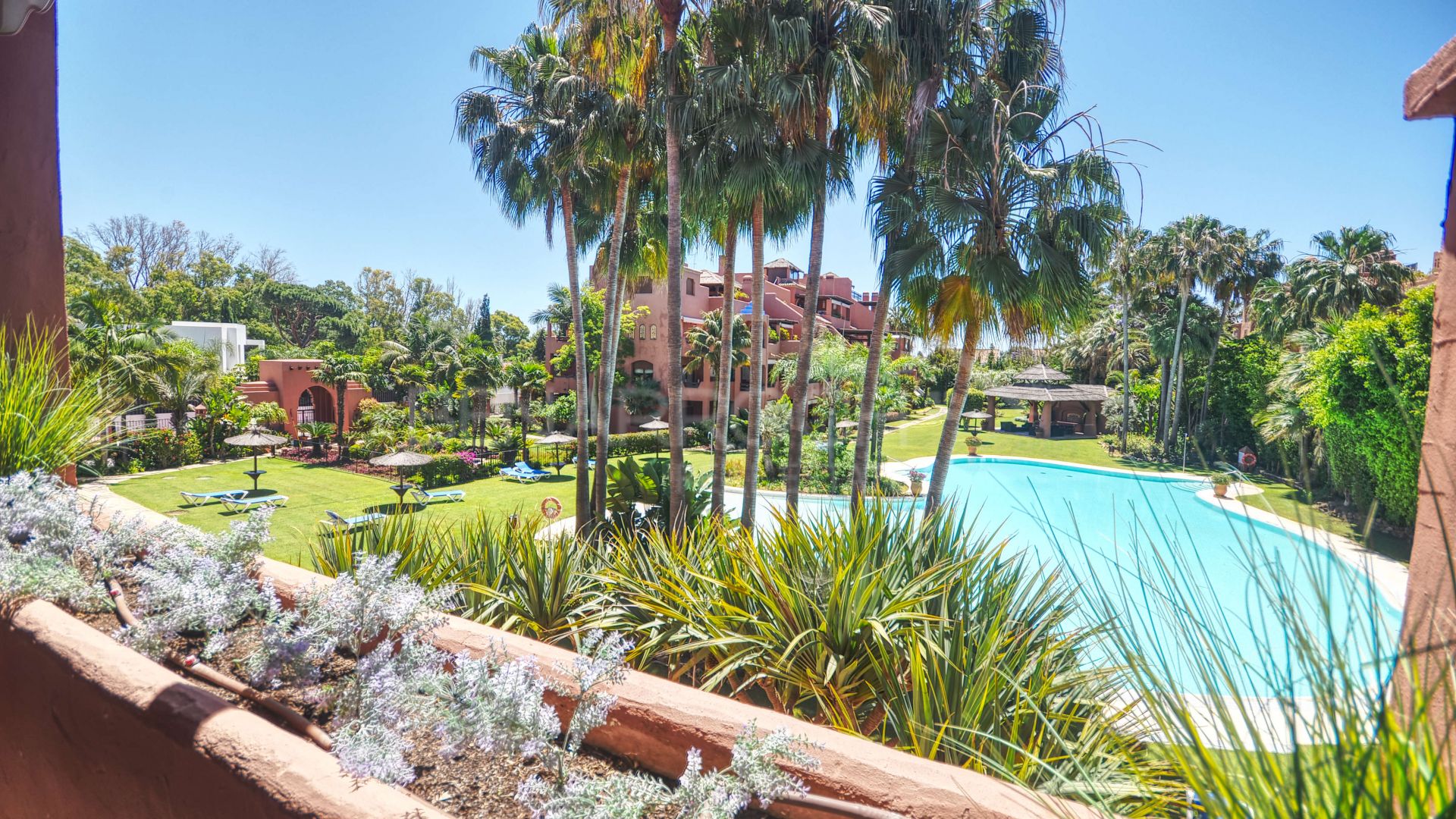 //media.inmobalia.com/imgV1/B8vEv5Xh_VThvnEqMx4G0ZxU_YC_pCgmETwWNQKyeMqLb9Afo_WSoi~kcK5mwaepLz96AHEmAzWJQblCNhundhnOIYTFLWoaYU_9BRPSdeXEQwSZ2wirqaVkWGV9ogvgusQkbViPTmd9zPiY8qIqYSOSSO6FrLyL7PeYFkLLEINnQcqVGO86EB4Cv0_TAO1rKWFmqQnvEJk613NwfZZZD_oKaOBkD~dx~tA5_5ea5Ydksq8WP6s6L2~pfQGtPOkbbLxOuoCXkD7vCnzYDnLKU3QM7ROAs4Owgf6ZphLN_c4XXF4~kCiHNklK6bwpyECFwdewUw--.jpg
//media.inmobalia.com/imgV1/B8vEv5Xh_VThvnEqMx4G0ZxU_YC_pCgmETwWNQKyeMqLb9Afo_WSoi~kcK5mwaepLz96AHEmAzWJQblCNhundhnOIYTFLWoaYU_9BRPSIKFKOMq4mtstIEW61y9YhxFO9L2BiJ~5pMmnMSOawYsThNT5XVTQXrh3B1gMKBYWQ2QrN8XHfR9O6G7f25ZAs4VYfFaXcgCydqPDZdbsQSE3YZ6HkXiFLSSMWOGQBcXFgTsD27rkU8TgOy~vNLXOsjoaHxIsJ8ZECLTnbdCSyHTX6QEqxsADwYcbepdNoMN_bauIHDE0WxbvcAj_wIjsby2Pw6JIpQ--.jpg
//media.inmobalia.com/imgV1/B8vEv5Xh_VThvnEqMx4G0ZxU_YC_pCgmETwWNQKyeMqLb9Afo_WSoi~kcK5mwaepLz96AHEmAzWJQblCNhundhnOIYTFLWoaYU_9BRPSdv~_XxNTlwGFFOXjmieFF4VscrH4KGM~_trfhunPQ5rvP7gOrL5SOBImqDHwtWFwGHFXvhn_xjPv3JJxg89VIKjdX1TfPoKvqeSLBXOLmVL9Gc_yGySr1bg_k1DWVa0bIpu58VnmJJTiNBtUIXij0NYgRUnlJ5neUlXDGonIJcZlva3blw6ZLSE6Ja60NlTeYkGbMqdEpZMxRNl~q7une7hIvkjmCQ--.jpg
//media.inmobalia.com/imgV1/B8vEv5Xh_VThvnEqMx4G0ZxU_YC_pCgmETwWNQKyeMqLb9Afo_WSoi~kcK5mwaepLz96AHEmAzWJQblCNhundhnOIYTFLWoaYU_9BRPSJrjcv24VXHr7ILboCVgCAg2mOR4DNh7iyWQnh5FNaagan1x5efbQPITnFAmZuMWQGH3BGXF87anrj0ZD5Aub1_jn0s2LrixKGWmqqgwmZCn7FNcIeA3bTH2kt7ZAUZSnaVlTATaFEnFAxO29u6mwtmgwpaaroq7ZKXtseqX87x8xKXJ7rUdukB_1vx_v04P8ciz~nhK~Wuog3cp8S0a8c6AIFs1tZg--.jpg
//media.inmobalia.com/imgV1/B8vEv5Xh_VThvnEqMx4G0ZxU_YC_pCgmETwWNQKyeMqLb9Afo_WSoi~kcK5mwaepLz96AHEmAzWJQblCNhundhnOIYTFLWoaYU_9BRPScXN8VJjVTuelxHLkOxTUnS1B4HVP2DFuq0q8Y9_cGka7sLI2kKMXN262JYsxG6mkcmkQ3jTX1hlB1DFt0vZo8NeioS6JzGJleuW5PsMJcaCSwkAvXs7sf0PTWLlwbhW~8K1TE7W4Jj09ZRJFnnPIS0kUZeetI2xPIL0AN97zero8ZdTdG7Wd5eM1B~5b6I25h9KFnQBpf511o46pdjw0tH00j8um7Q--.jpg
//media.inmobalia.com/imgV1/B8vEv5Xh_VThvnEqMx4G0ZxU_YC_pCgmETwWNQKyeMqLb9Afo_WSoi~kcK5mwaepLz96AHEmAzWJQblCNhundhnOIYTFLWoaYU_9BRPSfWamlh8fpEwEh84pDMcs8vediiM_~~bWdPG6HfXTiftyZ2hOWt1jQDjfv7IyDxNgto~xSBOUUt8gSOF0GXTE5SujS~h3QY7ROc0ZZlsQ0jq4VG8dyOOBXnfnFTXoHbMy6GrmT~h29PpEHf9Oth10AgSrvfk2Mxk61ElKwBeLV92VVe~Os9wyhDAEk40cgbJRNJmqyVTy2A3HGdmxiXLqYLtQRVrHng--.jpg
//media.inmobalia.com/imgV1/B8vEv5Xh_VThvnEqMx4G0ZxU_YC_pCgmETwWNQKyeMqLb9Afo_WSoi~kcK5mwaepLz96AHEmAzWJQblCNhundhnOIYTFLWoaYU_9BRPSfTFLCq4KAi6grV9Fx_jh~UFGf80EE03TZ1RuX7XDtzsRZCgjGvtEhdzRDqVJ0RCXxX9RNXKKOkJjzqSZDO5T4QqiaQIeF~Tqf9BkiOiUvRP9KjRf_lbskuXmm4srLR8CsIpPSDzEZE0TG5LEF0L5pUHY1~34iKsOsUSOHfNT1LVrHanW_aTVObubwK912cuMp865pWoDVmBwgtPQtxptI6knJoxlMA--.jpg
//media.inmobalia.com/imgV1/B8vEv5Xh_VThvnEqMx4G0ZxU_YC_pCgmETwWNQKyeMqLb9Afo_WSoi~kcK5mwaepLz96AHEmAzWJQblCNhundhnOIYTFLWoaYU_9BRPSco757bTuvlMf9Z6fusg9jGDX6clW6Pea1UTQHP3Kgb7IR2XuCc6o0D8Q9~6mPV8O2d5zvoZ6Y9iC6B6tdhve74naCiQf_LbD4~Y7d9zoklrDSTpswpP7xXyJlUiK0aFNEOD9T0VwKKGMftspn4B3D3i_udg8ZljCNVSt_7WKdQ0JQZW0vWVcxSLeY89EqybDPZciLwhVL2fMiJDI5G1mFEVa_E38nA--.jpg
//media.inmobalia.com/imgV1/B8vEv5Xh_VThvnEqMx4G0ZxU_YC_pCgmETwWNQKyeMqLb9Afo_WSoi~kcK5mwaepLz96AHEmAzWJQblCNhundhnOIYTFLWoaYU_9BRPSdeQhWVD8LyZcUloi4A6zZHNTBL5ATBHYOzWrkg6h3joYJXl9REnqJ4IJirHH3S6WX9_FOBfHzmcnKwyBfUeyIApeppOBAmePUwpRq8g0GM5~eYzD1hQjFHs1ECBXAC8af2Th236qZj5dEEFst1wDe0HxlOVIl9D48AaNJfJMx0U4p6RrA7SEAVrXuNioakMKJ~JXh447dpj71bTUcJuXru5JjaBmgg--.jpg
//media.inmobalia.com/imgV1/B8vEv5Xh_VThvnEqMx4G0ZxU_YC_pCgmETwWNQKyeMqLb9Afo_WSoi~kcK5mwaepLz96AHEmAzWJQblCNhundhnOIYTFLWoaYU_9BRPSJCP4ZSgKEu4T~XMfOgYH3Xt6U6Y3rrE6FZ6UNEkwWL4gsW9l47Cu5XVKI8mpF8Cpjzq3g_tAAuwaUm5i6XrSBVgun1mE_1_4P2wdC4Xlv4odzIHXHj5ka0qATzEIPgoIB2YacvLosxXhtt~ZWQPe7J7mL0Ay71Fp8K3Ztfxd7Zno35O7t97loDO6ChMQceloJLDX318sPQsea8phFnNSRphpeh6wng--.jpg
//media.inmobalia.com/imgV1/B8vEv5Xh_VThvnEqMx4G0ZxU_YC_pCgmETwWNQKyeMqLb9Afo_WSoi~kcK5mwaepLz96AHEmAzWJQblCNhundhnOIYTFLWoaYU_9BRPSfWArmkbBPw6Hge69aFBeXAlFe4IG4TeuqysjD2Nvu5_hvkdDvAmvmqQ8Pb7jEJf7d42wrRt_wBDN2zFTocTIjrl4fAIiU4o~9rMUOr2S5_NO26k7FjyD40T5zk0MvP6_~w9a~rknYcYo5bVIsFd8d8xZqpDqRioMqeu~BfvLXxgHJTVhljsO2wxeoxL1sVaddMAVxNjwYePSctdqNy1YA7ZBUq3VJA--.jpg
//media.inmobalia.com/imgV1/B8vEv5Xh_VThvnEqMx4G0ZxU_YC_pCgmETwWNQKyeMqLb9Afo_WSoi~kcK5mwaepLz96AHEmAzWJQblCNhundhnOIYTFLWoaYU_9BRPScSanW8AAUvqPGZ06UBb7hfBNcbnSmMuv7kuv7ckf3W8IvGOI079J6njgiu5NF~XuD2TKtJIAu7CmcOzbM9xvt68WN4EUYbFLmac~zshHiNRukmzF5SDiz7bwZM_nkdcpk2HUq_ODVEqI9KKij~mqN~SDDo16723CeFTwG6AEs7_gq953JKJ0~HlrQ2FduZH09aC_dqhGJ0TL7yNl2BHsyOsOEgeVgw--.jpg
//media.inmobalia.com/imgV1/B8vEv5Xh_VThvnEqMx4G0ZxU_YC_pCgmETwWNQKyeMqLb9Afo_WSoi~kcK5mwaepLz96AHEmAzWJQblCNhundhnOIYTFLWoaYU_9BRPSIeLue50VX2bXChV32uYn8j1IaQzZVBtnw9MuYzxA2GKamcGFXs~BiiyQAdDW61YOVzNaZWHdLu5L_cF9wVCvGccvD0t6DAoDpLbKF0TiTTkSb8XBv3UHE~umjhOObhAQBmDGZzgAscCXIYO3A1HWPK_0a~G09Bhn_87yzYUYYO~rYzGYEdr9wjBV3Ch80N06u_ZX80yCtDAxLNnMZXRuZe8VGd9XGQ--.jpg
//media.inmobalia.com/imgV1/B8vEv5Xh_VThvnEqMx4G0ZxU_YC_pCgmETwWNQKyeMqLb9Afo_WSoi~kcK5mwaepLz96AHEmAzWJQblCNhundhnOIYTFLWoaYU_9BRPSJ9nnfgtciYFK51mckF1SnP~39rjwckrxIwzPVnI7tdmoWJAAxioDLiqJ0d0slm0wN2McqDYGFwRUNJJfIHm6iWbEosd55NlTpBrNgKx5WA8G5aHbRjME3VMoeFd6~qeOySLLuIpaSwPkeXW6iRYCKKF3ERWzMiGK5UntNBGjp4p4lqac8O7uyVIB63uBfujlLi06FZLMQweEK9PnfMsP38t1b~8nYQ--.jpg
//media.inmobalia.com/imgV1/B8vEv5Xh_VThvnEqMx4G0ZxU_YC_pCgmETwWNQKyeMqLb9Afo_WSoi~kcK5mwaepLz96AHEmAzWJQblCNhundhnOIYTFLWoaYU_9BRPSIKFGwzj2rqeAaL9E6lIJGMOfzv7vbOQ1jTr9UYzu6GqsT8ZY04cEEmoyPHKD3aaO6WQ05FD0w5hR2R16uyj8L1l4nDHeNGXc4e03Nl5QE8~8XgM9XlNzVPP~ZKz0syLN3A7F5lKrW67nPIqcdntjll3PJGTACnri7nvrVY~Vx8YRKlQpWKSj5SXOyTuWHHGQKN3t7Iuz15AyaJe5efqybO1Q6DXAXA--.jpg
//media.inmobalia.com/imgV1/B8vEv5Xh_VThvnEqMx4G0ZxU_YC_pCgmETwWNQKyeMqLb9Afo_WSoi~kcK5mwaepLz96AHEmAzWJQblCNhundhnOIYTFLWoaYU_9BRPSJ98P9q5~aRxMSZmF7M~nl9tASWsDOuPMLLWSmdq1RU~1lXsmG1WgI_DcB7LeTjVRaDFSaK_tmZcTJ264u~V0g9BZ46a57_R3dcrSmYI1uG0KZpmybr2ACRN634I15Ufv62luigXe~mKkFfJm6j1QGHCIKE8B9vPBOqBdSXKp5T_2w_oMNShGRmEa57VyU8BPO_~j6GL~iPEA97GhpL6kK_wbFjcPqA--.jpg
//media.inmobalia.com/imgV1/B8vEv5Xh_VThvnEqMx4G0ZxU_YC_pCgmETwWNQKyeMqLb9Afo_WSoi~kcK5mwaepLz96AHEmAzWJQblCNhundhnOIYTFLWoaYU_9BRPSdbFqsu_xIvBSQ092p3dLJEOhKLSQu9YNwCb1YVEK14IHPYkDWwDEZ28acpwGhIUlB8pZhRW_iO7clGYoUv59LItbQV20pdh4sf4yhyLmHXA0j5rkrs_oQOKafU~OVWuKH2sRqCbMeUJMM7GZv3YW~6Tso33veTvan3NWVwfWYiNppBSDQFgj9CpD3Nad~UQ89rTUJkN1dEWNSf~iscxqi0Kp_9PUuw--.jpg
//media.inmobalia.com/imgV1/B8vEv5Xh_VThvnEqMx4G0ZxU_YC_pCgmETwWNQKyeMqLb9Afo_WSoi~kcK5mwaepLz96AHEmAzWJQblCNhundhnOIYTFLWoaYU_9BRPSdq5yfZ4dhEqzu4Oo_NXY~j_qCU5hNq_XvezNEw4jiy03fCmoGt9s7_IZapiASqRXGpeuz7He7aUPK8Gcf3Np3uv9LvnIOlLgSUq19MbaFBfVsqBWArNWQnpAetOH30miNDVuHf7Z60jBUhQWhLSOfAkXcYW94jkJpnwe9XmPaHnzFvieouYiP4yG5wJI1YmT3DFPhN0yvbwVJU3H43fHBtsu5Uocsw--.jpg
//media.inmobalia.com/imgV1/B8vEv5Xh_VThvnEqMx4G0ZxU_YC_pCgmETwWNQKyeMqLb9Afo_WSoi~kcK5mwaepLz96AHEmAzWJQblCNhundhnOIYTFLWoaYU_9BRPSdvb_pYLFIVKUcwczZl5jiX6NemElhzvwekvB1h0idXUQAlfGNVFwTrC3eTQVTwSv7wIIsE4K_ZnHoaUKiaKZSqNARlItQ8ZvHQ8TJlFykk71bZZX69wrG0t2MpAsFxEXARQkO5jPD_EsuNlRggjXDl1hiEP9InmFxVwuKd6CmBCRuzOzu5mDU31o9Tvkbw4dfckNr3gJ2lvRf8W9XQGHAREy3WGSaw--.jpg
//media.inmobalia.com/imgV1/B8vEv5Xh_VThvnEqMx4G0ZxU_YC_pCgmETwWNQKyeMqLb9Afo_WSoi~kcK5mwaepLz96AHEmAzWJQblCNhundhnOIYTFLWoaYU_9BRPSIKAe7ghogPDzATnR5XgXVqSUsCh5j~NwE5IS5LPg7EEMpyDu~ZaTxeSUkWq6mWfVCiIFWWO65CU3Gu6m7rKhJ6OxVW5uqR9CbSyjWbwq7n3JFrvm_aXVwmnb_lAdbREPpbKdkhMYj3BMaeelHl_OB~z3QyYUhmkmLGq~xOlsezI0_nFXAUitY8a_PKFXNYiQxC7y4QqrRVKf9XxfNgz~9ksn7HOmOQ--.jpg
//media.inmobalia.com/imgV1/B8vEv5Xh_VThvnEqMx4G0ZxU_YC_pCgmETwWNQKyeMqLb9Afo_WSoi~kcK5mwaepLz96AHEmAzWJQblCNhundhnOIYTFLWoaYU_9BRPSIeMqlW8Ga7_Ka3JnLaO42cs8Q2oIZyxzcxk4U4KvP~Pj_uyCajlM54gCm3Gg~4kk6I8GTTztJJG3xu18skOvNxSOZLJ9AzJuQ2t65rX25d6zQJmXogzBls4HJ~zfmwcioudX6YM7bjlb_ODmKJIQYrAyDCb~sl9DRMwHGbcD8~iCjtzLnhOuW_ogM99FSaJ~pA_paSWbK~xgRP88c0IVtpRK6W5nsA--.jpg
//media.inmobalia.com/imgV1/B8vEv5Xh_VThvnEqMx4G0ZxU_YC_pCgmETwWNQKyeMqLb9Afo_WSoi~kcK5mwaepLz96AHEmAzWJQblCNhundhnOIYTFLWoaYU_9BRPSdBv3lS_kt5eHyPGiu13Sx498NNBFpZS~IPyh12LuGaN~yvXDVeuQuuaUN3VoxqQWh62SNsstjhZCmt~XV_2L7g5Xj0ABoK1E7JQfRgGJbOegcRMTpPQvvTxiKhDV4jSBG9enFvFhE1DEYzatt8nDDMhkfkR6baYOLCHgz~N3g2ssC2meppnR0QcvWEXvPXdXSImipVD296PeZwnnnmFSFTAsylZs_Q--.jpg
//media.inmobalia.com/imgV1/B8vEv5Xh_VThvnEqMx4G0ZxU_YC_pCgmETwWNQKyeMqLb9Afo_WSoi~kcK5mwaepLz96AHEmAzWJQblCNhundhnOIYTFLWoaYU_9BRPSJu6vWzpp777gdC~khvytqqmUEu322JI_5nPkgIwxciMjgNlS5b24EdVGVE6IsvlikRkzVkmKmoRCw_LKV43Um0w2mpmfZN6d4qxSHmHRhBtwm4GM9FNH23GF6zpQn_CuaMM2ukC74cK_z~73VmohJYp52zYSRkEtwS3EOX10iru0gGv8nso81vjHldQmkXk3lnkYE61HXIw1QbYJU2h9ZWouEUUxRA--.jpg
//media.inmobalia.com/imgV1/B8vEv5Xh_VThvnEqMx4G0ZxU_YC_pCgmETwWNQKyeMqLb9Afo_WSoi~kcK5mwaepLz96AHEmAzWJQblCNhundhnOIYTFLWoaYU_9BRPSIbzK9j8nNHWII2XFVVvTb~tgiuSUcOHPYWJKhLVeu7Ld0kbvkyNiGnWdrvC5IKroHHuVeB_cPoyxneHOdmmrCBWW9U_PFihtLfMyIjVM5kAQe6cOp0TWI5uSWYbvRSLzQMUiItT_bdTcXxqN4hhr5_6D9W5Rp4El9rmd5GyPpJijFqqBwsX96cY_U7SdK3ntoXul37765xWJYJnJWXS8TJ0cToY1yw--.jpg
//media.inmobalia.com/imgV1/B8vEv5Xh_VThvnEqMx4G0ZxU_YC_pCgmETwWNQKyeMqLb9Afo_WSoi~kcK5mwaepLz96AHEmAzWJQblCNhundhnOIYTFLWoaYU_9BRPSdbNuEIVPPPuAhLmnOIppmjJQBnQympCAHSzVgsGpRs4MIm2uGB4Dda44th1TyYU_RJ71Fh4HNTv8Yv_AUPE3UkZrvUmpwN5od2RFzLO4CZuCmD1GGNZdmG_9QUy02JRi5Tbn_ynGCn9aHnznpE_moHzibuJwzTPSYphw~NUdv6Cl4kkb8ojAHb8LER~dCh7kD7G9XxPoqn22gqIeKhEjz3w2Iemq7w--.jpg
//media.inmobalia.com/imgV1/B8vEv5Xh_VThvnEqMx4G0ZxU_YC_pCgmETwWNQKyeMqLb9Afo_WSoi~kcK5mwaepLz96AHEmAzWJQblCNhundhnOIYTFLWoaYU_9BRPSfWeKHGmDJuDGCNbN0y5F_VczEl7K4bwb5gMxzvxUM9CioSoN5Jh1Ud6q47DUHtcD6KzfgDk8DZNpvZ_ol68XXroSFgH6FlsnvDFcql3Smau4AOFq_pCCqBrcCeOSqzmM~NQ3qs6jciAzMdXr1vnuiHDT7l7mqWR45t_cGsRfESQBl~6wFlROOXyUe5eJC~sMC~XnXx_bUh4CeOp_9tQBy5quL05k5g--.jpg
//media.inmobalia.com/imgV1/B8vEv5Xh_VThvnEqMx4G0ZxU_YC_pCgmETwWNQKyeMqLb9Afo_WSoi~kcK5mwaepLz96AHEmAzWJQblCNhundhnOIYTFLWoaYU_9BRPScSBxOZ0itZZQrwg8qFSvfCOMvzb~VzX2VeoXTmeS80ZirLt8yPGFIFLATLrur9sIUeAc7MaeB1PUHy4fl3SmGDitBbaQRZS4_yDdjc~i9lZDzU9uujlzxBE1rGmhBSE9n1NIw5cUNlWKTk9~qEG_eN842sHBPs5IzuURifupp3dKWzrgE1tMGYp5r0HyptPrbTBcDoSVe9Q6Zx4oLdBF10VLvAI_ew--.jpg
Alhambra del Golf, Estepona
Apartment
Holiday

From 1.000 € per week
Fantastic apartment in Alhambra del Golf, Estepona
South facing first floor apartment overlooking the swimming pool in this fantastic development called Alhambra del Golf, located in Casasola, next to Guadalmina Baja, in the municipality of Estepona.
On entering this property we find an entrance hall which to the right leads to a spacious lounge/dining room with fireplace and to the left to a fully fitted kitchen with patio.
Moving on we find two very spacious bedrooms, the guest bedroom with mountain views and a complete bathroom and the master bedroom with access to the terrace and a large en-suite bathroom.
The main terrace is south facing, has a space for summer dining and another for lounge all overlooking the pool.
The property is fully furnished and equipped with air conditioning and two parking spaces as well as all the necessary equipment to enjoy holiday rentals.
Alhambra del golf is a high quality complex consisting of 4 phases. This is phase 4 and is one of the closest to the sea. All Alhambra complexes are located on the beach side and are very well communicated with the national road 340. 10 minutes drive to Puerto Banus and 15 minutes to Estepona.
See our general conditions and cancellation policy.
REFERENCE

208-01739P

bedrooms

2

bathrooms

2
built

123m²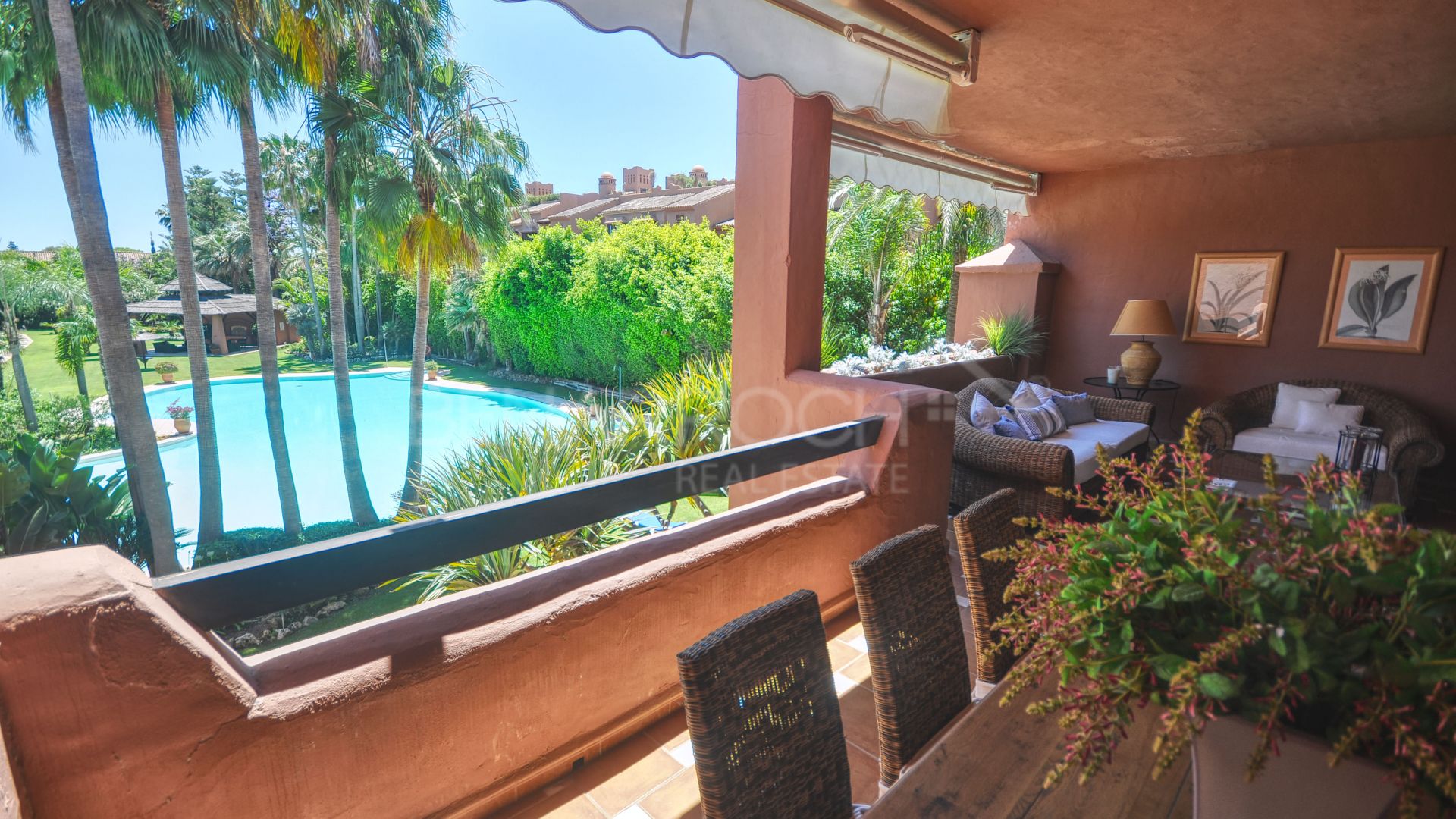 Video of Estepona Area
Booking calendar
similar properties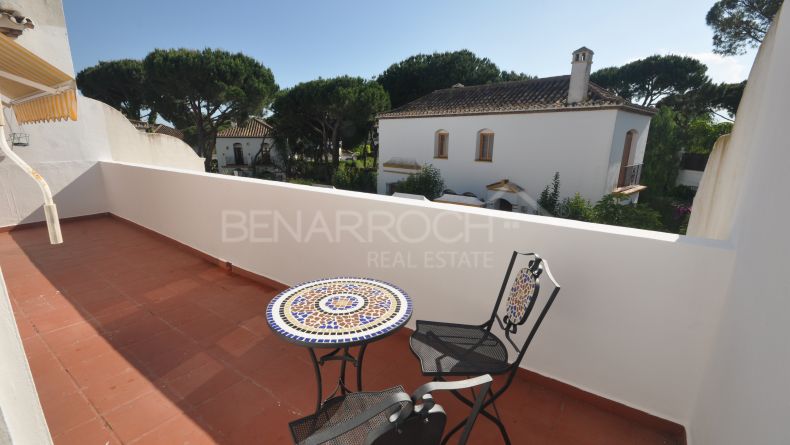 Long term

690 € per month
One bedroom apartment in the New Golden Mile of Estepona, urbanization Benamara, a complex with splendid and very well kept ...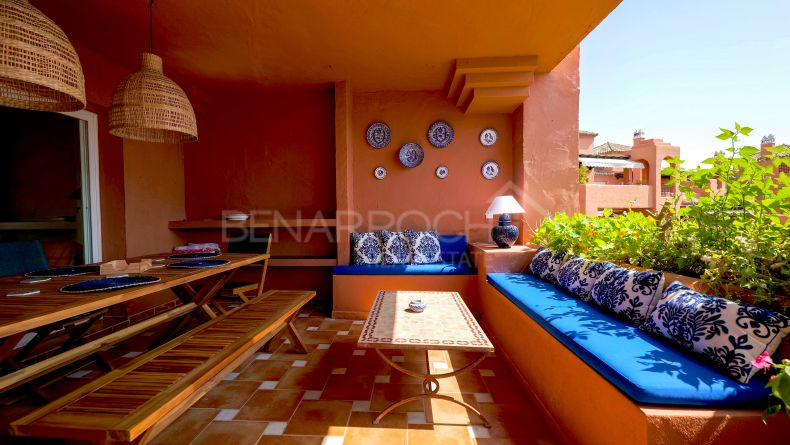 Holiday

From 1.000 € per week
The apartment is located on the first floor in the urbanization Alhambra del Golf in Casasola, next to Guadalmina in Estepona.The ...