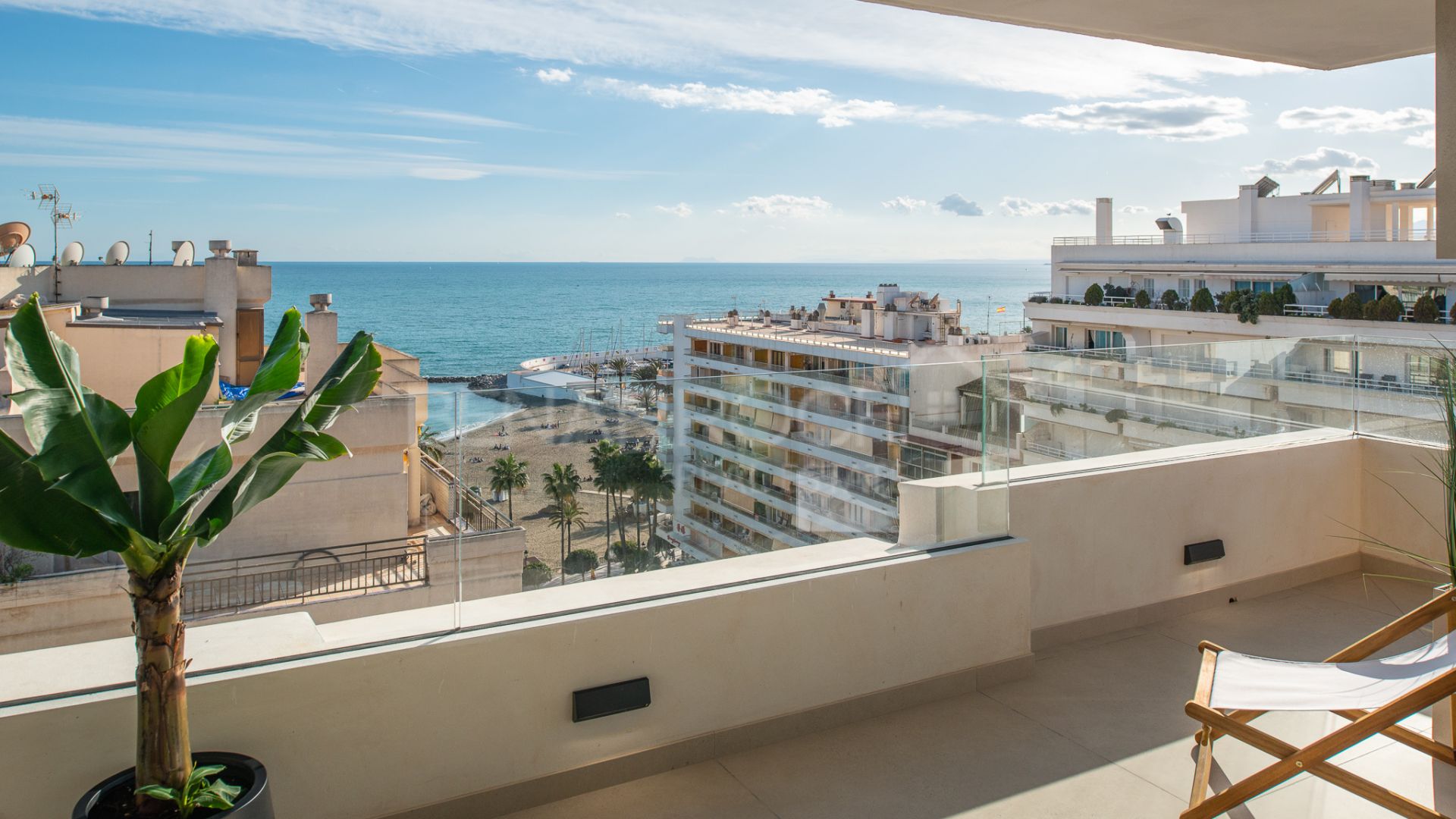 //media.inmobalia.com/imgV1/B8vEv5Xh_VThvnEqMx4G0ZxU_YC_pCgmETwWNQKyeMqLb9Afo_WSoi~kcK5mwaepLz96AHEmAzWJQblCNhundhnOIYTFLWoaYU_8iHWIKRZXGJhpzhnSS9oCIhflV5tgiOqeKSi62eoWWnYyKhqir2aabIEdMgFFM0xjmtdLjfPhLqkmDWLpqWiuSLYZgdXaDmRRA~ac98n0Eyx0Bdt1F3~4gLg_JrWi~JSbZdmsEo1r232Qy_3GtEeHWyMylapPS6g3OLqpPljN3Iq~jJOQcaMc4rEengkf38FLeadVAE8pgIZwv_SrgFlpL0g3yr15DwmYVg--.jpg
//media.inmobalia.com/imgV1/B8vEv5Xh_VThvnEqMx4G0ZxU_YC_pCgmETwWNQKyeMqLb9Afo_WSoi~kcK5mwaepLz96AHEmAzWJQblCNhundhnOIYTFLWoaYU_8iHWIeAps5xr0rriHkxz3Uerp~tcmOIFRAxLO4TuzkIZBSEcTjcDb5cO_ox7DM2p9ZpHEk1EodUTkW9rDnzgl8nTAGAUvbNX7N_VweR~fkpzMHXxmGRBPNcJd83sbhagK2_UoGHh7Ke_TUfwE5peJZ0Q1TZVB8xtSh7X3TASrGV5Szl3nuP5IqNEOVPyC1YGXDNKk_96QqnD4BUaMBTp2uXMIo1lqmf8e6Q--.jpg
//media.inmobalia.com/imgV1/B8vEv5Xh_VThvnEqMx4G0ZxU_YC_pCgmETwWNQKyeMqLb9Afo_WSoi~kcK5mwaepLz96AHEmAzWJQblCNhundhnOIYTFLWoaYU_8iHWIcQZhYZ~Pfbji1~m7wbGLyhuEFytESx_p34QS5L2B~Y8~sp4vX9t5ZMBTU1_8EdaqUJ1wegyWDZnJuAKHOxKWko73K9fYBRGvk9NQhmfqwDm4aXTpPe3IzGReGuW7Bj2f72uu_ESo0eYR4IV8u2ZOedyOWfwFrFqdwcVEvTKZfOqm8wYZMvueebzUr34wa6v~0QaZewZeeh6LYedDhdk1WXBjXdPCdw--.jpg
//media.inmobalia.com/imgV1/B8vEv5Xh_VThvnEqMx4G0ZxU_YC_pCgmETwWNQKyeMqLb9Afo_WSoi~kcK5mwaepLz96AHEmAzWJQblCNhundhnOIYTFLWoaYU_8iHWILG_GGuuLFtXd4OyvhqxAFENTmz36471VyDgNMljCm_tgrbDvTCjzeUcxZa1HFhdYNHUr7vD5cffN5_RQtOS9CxlcKpMZ2cQknGwdaeUSBGXd3YqzAxZ0JcyyOaYHTyt8DXu7ya4j2n9ieFiMAHE2Ece4Ue8iitD5qJSHQKvNJEhzjrNDsDUAQxr43lFLbihIwfyDnfXKiH24xtMWW8Ox1kSOyqtoCQ--.jpg
//media.inmobalia.com/imgV1/B8vEv5Xh_VThvnEqMx4G0ZxU_YC_pCgmETwWNQKyeMqLb9Afo_WSoi~kcK5mwaepLz96AHEmAzWJQblCNhundhnOIYTFLWoaYU_8iHWIejJQs_xg5zR5fS5VZzewy3Y1fb~FlEc_tYKlQ1wd7nlhJMh7z1zaBEp8sRDM7FpdwD_6teHLvb_~xTuUCx09txi7PH6TIOtxiDk6caMrK8qSUh6lLc9rquCsQMp5PEY0aWIAku~ErhdtCt8WyFu1IiOJ6OvvFBPrNeblWExjxWlU_VrSMXFvN6MuhDhhhJsI2yAgVcF~6lSI7YmAb07fp3uCStcF8g--.jpg
//media.inmobalia.com/imgV1/B8vEv5Xh_VThvnEqMx4G0ZxU_YC_pCgmETwWNQKyeMqLb9Afo_WSoi~kcK5mwaepLz96AHEmAzWJQblCNhundhnOIYTFLWoaYU_8iHWIKn8vKylYuruajF8nz9y23hmM4kcIPG3SkceDaC5HVRz5fFkY_ifcfSeKdYhZ8MEW1PViqzVm0Lc_ZXrYWv4LFt0mevZnu_Q0KjdGtxvtp0lBXE0_9TjQH8mXOtpkRXWATQeGsZuH1N6QL~N60TY5xdGNGwVPDq~P6J4g_XVeCtIj1S7azZ_ktXvIVO~FLCAyOVYGtm2Fadu2OZKuq62yjTnxsDl0zg--.jpg
//media.inmobalia.com/imgV1/B8vEv5Xh_VThvnEqMx4G0ZxU_YC_pCgmETwWNQKyeMqLb9Afo_WSoi~kcK5mwaepLz96AHEmAzWJQblCNhundhnOIYTFLWoaYU_8iHWILeLh7hhO6Umlke27R4ap1Op9XhWywuZCqpYz5mI0Y5ObCK~Y0cae2_TWWruWdspy~rjA9e_IgGHPNyVeOdTmXbPlLo4MW3uLIsP7vJ6xZbEWmJOofKaUkgjz5yt_vrEMaCra_~DcA4uManjMi66aLDZYyo25XXYXb1speefEFMSN_cUk1ivwhc3088lE9G40ShFZL8m4sd4bS6xki~FFLWXYrA4Jgw--.jpg
//media.inmobalia.com/imgV1/B8vEv5Xh_VThvnEqMx4G0ZxU_YC_pCgmETwWNQKyeMqLb9Afo_WSoi~kcK5mwaepLz96AHEmAzWJQblCNhundhnOIYTFLWoaYU_8iHWIeUOgnitrqhckp~qF8Lac8bZoNTSVIvgmsUSKRXcVDSaO4HwjjmjMFB8LdOKlX3wP2hpfWrcTYFDCu7hls_jEKB4sKfx4rVFRXHXJnb6didP1tCbFSA1RrATFh9xI6aaP~FxFogyM_nFj4JD6Gt2ceLSmd512lW9UzaKSN5AKsk~X~s5330fLEKjxyiqqrMi3qZrks2GbCllL4AEE6vzOLhSARDjxAg--.jpg
//media.inmobalia.com/imgV1/B8vEv5Xh_VThvnEqMx4G0ZxU_YC_pCgmETwWNQKyeMqLb9Afo_WSoi~kcK5mwaepLz96AHEmAzWJQblCNhundhnOIYTFLWoaYU_8iHWIK~ekOtmxVaazL8DO9FKiTNPm5O3ROvON~~MRXIy4c6o9M4qn8ychZouHfzfZluRutxj~QtxbjJaHJFYtDExR~LIsbWv920u7ptzjlzf6m9mXnhOG8p_LDMgMI88ghB_J7kphfBUv3CuTafsDy2sBtpYby3NI3WnL_fHGXGrDphFm~HxOqO107ffzVy~OChtLff9IG~eVlOUmDXyMUt6JVCS8REOKiw--.jpg
//media.inmobalia.com/imgV1/B8vEv5Xh_VThvnEqMx4G0ZxU_YC_pCgmETwWNQKyeMqLb9Afo_WSoi~kcK5mwaepLz96AHEmAzWJQblCNhundhnOIYTFLWoaYU_8iHWILeu_W4cRYR4w~TR7UD3zUNKxckpMTbBTfwnk30CfMRFtHSisLczRe6RG~4GOr13SLWoT3NvRHMpA6VdSGrGl9olsTCkiHTTl~AUBWWUpzmLNgH3hYN_d7CCxQ4FpqxbWPvskD~fCSVQT56Nbr6EgSscjBZNZBqymFmcf_aOZKjRSKn3VcObU3jp5W~Od_GimfpHfD3Tv0DiG1~qY6neSpyVnuYKr8w--.jpg
//media.inmobalia.com/imgV1/B8vEv5Xh_VThvnEqMx4G0ZxU_YC_pCgmETwWNQKyeMqLb9Afo_WSoi~kcK5mwaepLz96AHEmAzWJQblCNhundhnOIYTFLWoaYU_8iHWIfqu4qboT_7YqwQqthxaqV_Ha36Bue~mTM3_ZldK45R5A6LKNOKIlLwXKc6ofBW7Txx3kDmngc0c4CM~bFwI2qXxAwzYIke0qwXtSP4HTWSK40k0ZNbwpVqivUnsdkdznCgJVImLhVjIWVYrYukUMPcPB7BAIlyQEQHh6uCHAs_8l25DMBwokDwhn_c7aw43kosQkuyPLPkH7CLTDH2KFd~CkcAWtZw--.jpg
//media.inmobalia.com/imgV1/B8vEv5Xh_VThvnEqMx4G0ZxU_YC_pCgmETwWNQKyeMqLb9Afo_WSoi~kcK5mwaepLz96AHEmAzWJQblCNhundhnOIYTFLWoaYU_8iHWIcVJKjyoj6YyHfdMxOiH8wAGGfbo6f9EubT7zjRQdLVXPYJsZE~6E5cuxMO0u4SK75R5ob9ov0Z3E6XkDimhYcZPhymHO6U2ItBfmEwViS46TmzoAsN3I0f0zpmHOAVXIY8654MabtIU3Kmr9w4r3GshiTJgl~etKB94RLBk5lug0QEcznSppUP5z8WzMIVnJDdcSdrEBXUg030vFNOp7bISXtDV2Tg--.jpg
//media.inmobalia.com/imgV1/B8vEv5Xh_VThvnEqMx4G0ZxU_YC_pCgmETwWNQKyeMqLb9Afo_WSoi~kcK5mwaepLz96AHEmAzWJQblCNhundhnOIYTFLWoaYU_8iHWIeRflG~C2n4AVz8gkpRLh4tKca4IUoizQ9IoeogArpjLmryEcDrUj6U8d_6M88S4I3Po5MuzKllEhPUyo9EHruQtQ08aT7g38iTbDJ3qRYYOVX~V_XLr33znwWXpY1Fk2IHsKofNEvHG0~mB6kTp_NIChhIdX1~PXuJEAKLpSFUwyBx5l6JRik1OB1sRMRRZWaQlZ9T8xCtfk5utKEUXv5g6FIKs7~A--.jpg
//media.inmobalia.com/imgV1/B8vEv5Xh_VThvnEqMx4G0ZxU_YC_pCgmETwWNQKyeMqLb9Afo_WSoi~kcK5mwaepLz96AHEmAzWJQblCNhundhnOIYTFLWoaYU_8iHWIem5HK9t_lIoRhOZp9OwwvfvNXBdvTL24SMub6KydcP8ORMjBbEDvfz0Kihc6p5xv0BIoVt4JfMRp~WuIAI34PNWHrWwuUBmf7O5cuE_Tm8K04guaMVMZbNOvunGoIP1vBjaDuwsTeJb22nPUWkL6lx3sBVdWFnQQBEq9O2Qm48nYf3fOxEsyvTmdRRyO8weUN4v3jC5C9rzPife~gHMNL3MYnOwBwg--.jpg
//media.inmobalia.com/imgV1/B8vEv5Xh_VThvnEqMx4G0ZxU_YC_pCgmETwWNQKyeMqLb9Afo_WSoi~kcK5mwaepLz96AHEmAzWJQblCNhundhnOIYTFLWoaYU_8iHWIfcvwXIoylc2vNn2YolLwcmj4o5uk07YvrvW3aFeF_7jy_W727BaxWmkEC8Z3ERE5sUVzRN1NEHcQNxH3aw2Wn2qQuec0o3g7p2m1EEwOyEx3FaMdKGey1YqxAJtqHtLnKA9wdgJvi8_2nCHYXAUf6dEL33z4kRw8W2MAL3G3p9Q1KPph7sUA5IUWZZ7_Lzl15SHiGkQJhk0jZ~oISwq_7NwZO240IQ--.jpg
//media.inmobalia.com/imgV1/B8vEv5Xh_VThvnEqMx4G0ZxU_YC_pCgmETwWNQKyeMqLb9Afo_WSoi~kcK5mwaepLz96AHEmAzWJQblCNhundhnOIYTFLWoaYU_8iHWIeA_4g76mMtzC_LNCQ5yJ4GIrlWCO_CfSVnstZ___rO_Zd~ccqMpp3GlCN891a5GE~N26tmegBP4n1uVR3FkYw1tudLyfAp5SoUXBNQ_Q_0OORwlyFFasPkHYBGWY9wkmzoWBerwddE9UpvAHWg4s4GzUJNX2UUs_SeApDN8vZUOWJ4F1~VcsZD~Qw9kELR2U4SU7Lf88bfFQ2sur8BJlTNf_av5p8Q--.jpg
//media.inmobalia.com/imgV1/B8vEv5Xh_VThvnEqMx4G0ZxU_YC_pCgmETwWNQKyeMqLb9Afo_WSoi~kcK5mwaepLz96AHEmAzWJQblCNhundhnOIYTFLWoaYU_8iHWIe3TC0iMmcwqycgP6Vapvm5UQotKUJYIiFeFi7CmkEDx2vbfmDUdXl65vyP5wTW_iQsteAfMhoksXuke1sni1sLNdoDWaQMvU24bnUUKwxxdhVhh97mxUdV2eFgMvDxWYrKZABbrM2HwffGv6RS4Mlc7jX_7Q15cNsZN6vT4GNEUslrwvUBsrG8wKQbrdzlqf~D2ImUO7GY8IBT0LVYpAN8KdB_uWyA--.jpg
//media.inmobalia.com/imgV1/B8vEv5Xh_VThvnEqMx4G0ZxU_YC_pCgmETwWNQKyeMqLb9Afo_WSoi~kcK5mwaepLz96AHEmAzWJQblCNhundhnOIYTFLWoaYU_8iHWILGtA_eC9aJJIHybq0YPmZb_CayCoBxCZfRVjC0ouibmBxiVWaCbolUsv_9oaQANUAYuY5YI9oruyeJlNe0DYZW09BxGa7m5KOTDIyre3Gigj_HLp_RzoMLXFgt3MN_qTu_MQA~xa~Gvn2pSkJEyiXtZ_Dxly4CZOljS7DSlqKVyW6zzIFftU_vKw0TA8EwGya3QGRLbTwGCtrCQLVL8RPKVh5vCqEQ--.jpg
//media.inmobalia.com/imgV1/B8vEv5Xh_VThvnEqMx4G0ZxU_YC_pCgmETwWNQKyeMqLb9Afo_WSoi~kcK5mwaepLz96AHEmAzWJQblCNhundhnOIYTFLWoaYU_8iHWILDooS15Om8wQBbtggMI27s4vr_N3M2BtSFY9NOa5kz705rakJW9E4hV7BS2qMMjewJVG8Dtah~~HXM8r8la~XteuXFyzryis_i5_RfgzkLgk9B9do3ROJDW7FrfqZBCiF85RA_s45SIc7ggc2aWCPumFm0OQohrc9QOxrnHLXT5ox5ZqeMrc9JZQqhisIr9mWDTn2cWpLCjHhrGsbfE65Bpppijqfg--.jpg
//media.inmobalia.com/imgV1/B8vEv5Xh_VThvnEqMx4G0ZxU_YC_pCgmETwWNQKyeMqLb9Afo_WSoi~kcK5mwaepLz96AHEmAzWJQblCNhundhnOIYTFLWoaYU_8iHWILse1lpeS5bznwRJhIs2hwExqC24VDuBdBmknLLj2yC9DWH5NpopFDRawkBGYKsVYgQVZofVGFh1IDxIMPsfMgdieKC5JosUWXLoDOVmMu9DSsLqWLvY01W05dTQNIlOr_MRZIzqacJsI8q4DjdWEt0BkbmXls5yPlkNBQfrUzM~BSuO~qOvlUzRyHOOwV4YvKqSPB~MrfseELs_sLo3YMqkVyO3Wpw--.jpg
Marbella Centro, Marbella
Penthouse
SOLD
Immaculate penthouse with sea views in Marbella Centre
Immaculate penthouse with stunning views to the sea and La Concha mountain located in the heart of Marbella, just a few meters from the beach.
The property has been totally refurbished with high quality materials, it is south-west facing, corner and enjoys lots of light. It consists of a spacious entrance hall, three large en-suite bedrooms (with underfloor heating in the bathrooms), fully fitted kitchen open to a beautiful living-dining room with access to a terrace with spectacular panoramic sea and mountain views.
The property includes a garage space.
In the surrounding area we enjoy the countless services that the city of Marbella has to offer. The marina is just a five minute walk away.
A perfect choice for those who love urban life.
REFERENCE

208-01728P

bedrooms

3

bathrooms

3
built

179m²
Video
Video of Marbella Area