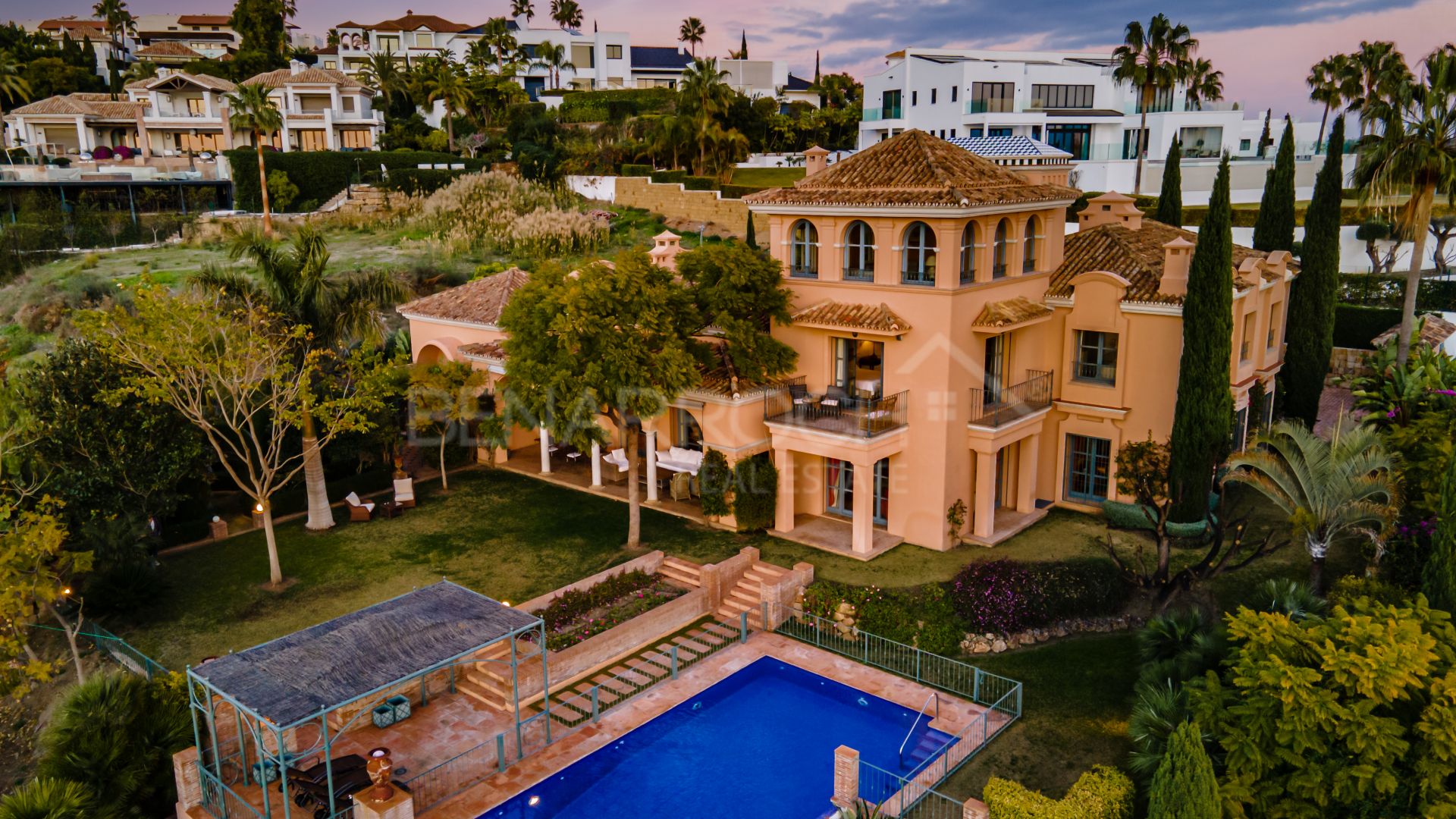 //media.inmobalia.com/imgV1/B8vEv5Xh_VThvnEqMx4G0ZxU_YC_pCgmETwWNQKyeMqLb9Afo_WSoi~kcK5mwaepLz96AHEmAzWJQblCNhundhnOIYTFLWoaYU__1EOlfGUl9pyhwsS_FnMh250WT1C0V0z3a~cl04aF5rk~zyqQNaU2GTH4Z3Ss2y516Lc4GHb5qFZfR3fpoVTNG61ZubfBpG0m_WD8TA8mvw7R1nzwdQPISFoReVUTw0s1freyW9lmFtVSwMOvQzUSmGBvvbx73epAs04pmzqbtcNRMz27j~eJvDeH8Xh4YV8o7XhG1zKnXmsCybV0aNBs5FbDP6IC6kf~sg--.jpg
//media.inmobalia.com/imgV1/B8vEv5Xh_VThvnEqMx4G0ZxU_YC_pCgmETwWNQKyeMqLb9Afo_WSoi~kcK5mwaepLz96AHEmAzWJQblCNhundhnOIYTFLWoaYU__1EOlfDwkOz9wGNVU9SYXuexU9ANls6T0cq3Yh8OsN52WPgBh2giy75MEt9yRPVI8HDU_fZjvxcTAdkQyPmwvr36OUWFi1FzXkWmt6rAHR2Fh2zvjMgB6vjkXSeHj1VixtQnvd65uu8rlYWOzQFeBtw31I4WWpE_hIRU0L_JV_KMSjyQaQF0k1YqyFxu_vO29yVo25ljApcwTxoa5E0dONZkGoSXHoEyDXw--.jpg
//media.inmobalia.com/imgV1/B8vEv5Xh_VThvnEqMx4G0ZxU_YC_pCgmETwWNQKyeMqLb9Afo_WSoi~kcK5mwaepLz96AHEmAzWJQblCNhundhnOIYTFLWoaYU__1EOlIefIQRp0zWmXBn~VpEZn~qVIEHC49rWh44RPkvugu4ivEbdTHt88jb24CPNSfhqLSALJkbmqBMgfgZBrcOa8Bjz8K1AsKbSFSWYFzYzilxreCuD_zaMZCaspg78Igxu7tRz6dKMMWaB36dOUXi0LYnYBaXLny7TPku2QGSOeIFiMahXzRD4HnlFcaf2pomNHMC5EITwni1N4tRS_gGE7ylkfNffLqg--.jpg
//media.inmobalia.com/imgV1/B8vEv5Xh_VThvnEqMx4G0ZxU_YC_pCgmETwWNQKyeMqLb9Afo_WSoi~kcK5mwaepLz96AHEmAzWJQblCNhundhnOIYTFLWoaYU__1EOlI7s7Bp5mapf76xRLoY9xUXUQNcZLdm2ZK8ZsNR5WSsV8Y~5qOpFrC3YnNVA3jGAYJYN_KWCcsUqULmAHgrhZJQJx1aruNiRswrGKsGs5tQOdhsTq5XYGu3eq~kKVqpsZWnTIXEYNYwe3um_4GfMzEA8ck4FANZqCXz2okko~QtQVXxnlXFhZuhWyTSwD6VGne4v~k2LmWOITbOedgTR1HzUG_ZYxpA--.jpg
//media.inmobalia.com/imgV1/B8vEv5Xh_VThvnEqMx4G0ZxU_YC_pCgmETwWNQKyeMqLb9Afo_WSoi~kcK5mwaepLz96AHEmAzWJQblCNhundhnOIYTFLWoaYU__1EOlJxbPZM~uwdGWMovS5v4FkIaFCeoAeY8mRXa1k0S6Yzigz_JiF4SqeqxJFBSgvrnU1dwQX27pa1auYjY~Tnc6RBm~nNSmr3zxYm20EbZQt935QkmGa1jVIuKZb1Ntrh4vWR66XWjTgodJAb3VI03uC8MdwD1K_AQxkuDqZjxGMopSGK73W4UWmDsMKTTV4qKyN5mS7aOjoFDPTlCiNQ3WiXvEZbZRJg--.jpg
//media.inmobalia.com/imgV1/B8vEv5Xh_VThvnEqMx4G0ZxU_YC_pCgmETwWNQKyeMqLb9Afo_WSoi~kcK5mwaepLz96AHEmAzWJQblCNhundhnOIYTFLWoaYU__1EOlICcgadkWsgax2KkoU9IEzMS2UUZ8rdsf7HqDwa6CfH8poPSVwR8z_qrGXwXr0DZO3KpnkH7wAa9xwDgE_LM9nHuXtyQ7rO2UAbDZNcSldo5DDgR_ZkEP7HeVE53XOAlGzDEcUcsrWgqpyWLdP7LlrWlt8e_VlZCH5719RbUxrjCeoUu6Ubrii9fbjoB2Pd0oKvM5p9TZxUamQ6bUyyZHko~1g_w34A--.jpg
//media.inmobalia.com/imgV1/B8vEv5Xh_VThvnEqMx4G0ZxU_YC_pCgmETwWNQKyeMqLb9Afo_WSoi~kcK5mwaepLz96AHEmAzWJQblCNhundhnOIYTFLWoaYU__1EOld16mmf_SJqKl1REshBfEfPV9buzmu~iL4K6HRZKs1n0iLm6lR5IranRWUPTU6zBX8TuJ0Md3duHM3BKDuoX07ZCBOJCDwj4ylJj~B_rm~Z9HoSfoFqwkODMPKZ~hslO4j2x4bO4GCWnRgmQ_nOX8r0pQPAjXE4TgIz9_8IlVgPutsmxDv5rgg9tE~1LPJXMhZptVQ2pWgd0lEdWyodSNJfLpiy1KwA--.jpg
//media.inmobalia.com/imgV1/B8vEv5Xh_VThvnEqMx4G0ZxU_YC_pCgmETwWNQKyeMqLb9Afo_WSoi~kcK5mwaepLz96AHEmAzWJQblCNhundhnOIYTFLWoaYU__1EOldYvxKTu1iaeBBaPAlzbkUgKBMCYbMVeCVnZEY9wPcMXgRPLRbfWFoYw4lR9KSmak5FHdVVM_8KK5XFrtTs8XQJiiHsnyC7QLZXrOwKGxv2baCkmBZfK4MjGaoLw1aujFmFIqjvDdQEv06FJ6Ieysnoyd2AYlMQxCwzEYek0rFBqKhw00mR9U5txgF5f879tIVA5uJ_oGiSFDq_HqVAuPZWlf7CkMiQ--.jpg
//media.inmobalia.com/imgV1/B8vEv5Xh_VThvnEqMx4G0ZxU_YC_pCgmETwWNQKyeMqLb9Afo_WSoi~kcK5mwaepLz96AHEmAzWJQblCNhundhnOIYTFLWoaYU__1EOlccBbL9_9tBHfWALIklss_sPuqyyZBtzf4xyoAwh3X8naVc~eHK7Bolss6kgXD_Ep64egVi2bzQjkLusRu6OsK9pNbeAH_i0X1yLSaQxbX0mfHrXmEnHb2Dfl0TVZuNMnYJsu8j3jvJPDg39CCpvUfGISDFwu2O9lwzg4514CXhrdzO5qnvVYa2URDG3JeD4GieP02XIJneFq4vV0G5IvV5lO4B42XQ--.jpg
//media.inmobalia.com/imgV1/B8vEv5Xh_VThvnEqMx4G0ZxU_YC_pCgmETwWNQKyeMqLb9Afo_WSoi~kcK5mwaepLz96AHEmAzWJQblCNhundhnOIYTFLWoaYU__1EOlJFqPozbQkY_fJ6F6Tx6Xqw5o1X5b8LdH4x4RILY94KbqypDbEDmBvpYbr31vrrCdB80IN6giiJIPGBLUzJzDXLaa8Z4GknjCHZn8vaSeKxX1XLoI1pA0MZnUtYs5d7TNgzs0S2BFUMeZj87c~ALOy7CGKpgdQyiLbeP5L6PW0N8v1skbAlnXl4v_xCnA69PuadSepZFYDNqPHHf5daBniSaS0b~llg--.jpg
//media.inmobalia.com/imgV1/B8vEv5Xh_VThvnEqMx4G0ZxU_YC_pCgmETwWNQKyeMqLb9Afo_WSoi~kcK5mwaepLz96AHEmAzWJQblCNhundhnOIYTFLWoaYU__1EOlcLaRTrtmzgQrei1ZbFDd~a~zgQE4eHQ8UOduyYF36BHvgVUsMdS8sIgwal1FfV0kIBbL9ETX9f3Umfpxa8809ncaz6sNa_KqcM2_ONfvbXksQBz4xYJ5qKBsN1p3qYNBqYTYUYt4Z3b2JYvSsMrqMguSYGaBI2aE2hlCA6K1RN9TNfqsYRqlzQ1B7diCa3rgTYhjUcthlzXsJw0v68Z14gGK5Banig--.jpg
//media.inmobalia.com/imgV1/B8vEv5Xh_VThvnEqMx4G0ZxU_YC_pCgmETwWNQKyeMqLb9Afo_WSoi~kcK5mwaepLz96AHEmAzWJQblCNhundhnOIYTFLWoaYU__1EOlIblXJ~IFbcPvQa5Ue8qNmf6D0YubprQaaZaKmAOPLtGcSyGAlNHueQL4tkimGXCj_QO268YD8Lpe3XicBsrYPN~veOMh0aCLlcEl3gE3hJBXETJftbUjs~Uu8p9PFowZ0O5bnLoUlqoXdwlS8F2BkDtqEUbgXNfMtN2Oi1UfArC39JGuHT69LjriMIqYY4gdeWxUwVcr5M0IyhtfmyK_mFabySCo6A--.jpg
//media.inmobalia.com/imgV1/B8vEv5Xh_VThvnEqMx4G0ZxU_YC_pCgmETwWNQKyeMqLb9Afo_WSoi~kcK5mwaepLz96AHEmAzWJQblCNhundhnOIYTFLWoaYU__1EOlcxbWRfCj0SKJOyPbghW2U0aWyIImRGhJs7mwButjb9ASgH7OJwoRkk~XeGNzJyAFTrbmWc3S4JXC7Y~F6FAsv8L9KqGYkjQUAmzGiHZujc1rQ8VNZOAvNziPHJGkkBh8vMpC2_C8aZzZWJdnm6ZXFcjaSjy23iYP5t9vQcMIEB3ul914AiASOShDSwv46Swhu3svtJukX0ZMuu5uapKUBc0LCrkRbg--.jpg
//media.inmobalia.com/imgV1/B8vEv5Xh_VThvnEqMx4G0ZxU_YC_pCgmETwWNQKyeMqLb9Afo_WSoi~kcK5mwaepLz96AHEmAzWJQblCNhundhnOIYTFLWoaYU__1EOlJF8WU76VMLeh1Bu~kqXDP89lTEvdwmXUfw1Gh_91So_g68KZNJJ7oThj4mYx_Bdtn3PfYAH1EoLeyc0dJpp7dr22Rs0eeWa1oJ_kIjMuK9S1flEiJk307sW5a~YoCAISiaL~4zUHTMRb7~ORnRf_MK7LHzW_fF9OYKamyqdsSSOqQGM5VfCMonnU5~udreOU1m9vJS4f2ZbaM1XPbJbVfg8QIY5Llw--.jpg
//media.inmobalia.com/imgV1/B8vEv5Xh_VThvnEqMx4G0ZxU_YC_pCgmETwWNQKyeMqLb9Afo_WSoi~kcK5mwaepLz96AHEmAzWJQblCNhundhnOIYTFLWoaYU__1EOlc0WrXT_GquoI1HzLBkLOqu7rA4gul8YZFjjQrT4I6g7VBEfn6m1J6wig_xIWH~0f3aH3z2kAumdjMZa1HdXtZ~6sLZFJ0MSSdXY~w7kdSTttVLRCDgHFqp~k1jOAL4bupqGoaUGvx~6m3dsjz6JTbtaDDEptPdTCWjZBCi_RI_NNxrOSJjiWDvP2By2nbt8sgrYG1Nc_j5vqlUNrwTdKq0hZFRKWrw--.jpg
//media.inmobalia.com/imgV1/B8vEv5Xh_VThvnEqMx4G0ZxU_YC_pCgmETwWNQKyeMqLb9Afo_WSoi~kcK5mwaepLz96AHEmAzWJQblCNhundhnOIYTFLWoaYU__1EOld1xpSQ~iKXzL5fVyJGLPwahG_PUlTVPCXmlUkCy7nI0Fd30hNz5n7u~12cbxiNCUL7lSVeUJSOcNh3wtcQZ62MwsWdmObwjcB3YUt816gWFE03QmcoS6aBnPbm6lNBaKpakEI6jOq3wJIoTNdlRC2dFf~pZZ9WNHN_XufDULqBWrEguYM5gEQUD6djp9dAjFZGsN~g7iUMSZYmTDZOdnjAf7BYmkNw--.jpg
//media.inmobalia.com/imgV1/B8vEv5Xh_VThvnEqMx4G0ZxU_YC_pCgmETwWNQKyeMqLb9Afo_WSoi~kcK5mwaepLz96AHEmAzWJQblCNhundhnOIYTFLWoaYU__1EOldF3gXWxDnH0~URUpVJAt8VmkN~_AITRPfSfv_Pd4fmRmAElAwQq0H~t1FBg1~iRmOWkMvj~EbkTICH8jjccxvyFfWS5RynoXxsbvBN402zAS3Wbsokd6PgmKXFF57Lrx95D_1s6MzxhkTPvQSaCAoNLSLIgBQ7HXwGVXheBYZ92AA6US6P4H_21UNOaIeV_1_D2SmCV9MLkpJez2g~PWwG5kQmhZOA--.jpg
//media.inmobalia.com/imgV1/B8vEv5Xh_VThvnEqMx4G0ZxU_YC_pCgmETwWNQKyeMqLb9Afo_WSoi~kcK5mwaepLz96AHEmAzWJQblCNhundhnOIYTFLWoaYU__1EOlcv4HJaLjaeie5Xhz9N_uUYC2t69piYlG4DIaF2IcK9qmOrF14nAln2ffi~P1wwn2YbCAYIPg7Owb21mVWKPvimw~RDmGLpJtyBCUY~0TNlwnCJSGZr2Z_x~3PlNxc~a5P9YqxNQqJ9fzShafYGhvAQVFH38ghjyeyxp20c_U8jgwOiF~7K81v5iWpPJ63gtd8QcOmOuO7IvoSSH1rGGvpAvlGN5rkw--.jpg
//media.inmobalia.com/imgV1/B8vEv5Xh_VThvnEqMx4G0ZxU_YC_pCgmETwWNQKyeMqLb9Afo_WSoi~kcK5mwaepLz96AHEmAzWJQblCNhundhnOIYTFLWoaYU__1EOlJxu92DDByoRLWbtOG5JkXYdjG9lxlx2Ai_jR69kX_jDyktyejYhCVzTV1T9irOtx8w6Wr5TMyaN4SiP6MJBtI6nAX9XcPQ01yeB3~fm4RGauPdL553~DWeGqxC4LPqWiVV9ZbnHpGmKQVl~Rv8d_gMI1y7nnYiv_xjvyDEdXD5XbvnWrP~nN~ik_Y0w2SXoL2Rq8zV73SIt0azvLuT0TPhcBpWmWgw--.jpg
//media.inmobalia.com/imgV1/B8vEv5Xh_VThvnEqMx4G0ZxU_YC_pCgmETwWNQKyeMqLb9Afo_WSoi~kcK5mwaepLz96AHEmAzWJQblCNhundhnOIYTFLWoaYU__1EOlJuCjCkMYguisIZ_42vJz334qkYZWM42bHlnqVZCNz4Hr8Z6c2j3nP9W1Txq2_YO1yEqx_ndTL7CkZP1CY2iaMx_iZoZKW7p5gmwqXc_sGUANXQZSOs6rESG0a_LNEJcG2ZrCbB0eemfPyyHapEH2ooIwGPd4LSLXH4eI6zf4QaXqet5MgtgEk_B6QUkSdqBfhNHCqfZSQ_o3DYTbFJzrpQJZXtbXeA--.jpg
//media.inmobalia.com/imgV1/B8vEv5Xh_VThvnEqMx4G0ZxU_YC_pCgmETwWNQKyeMqLb9Afo_WSoi~kcK5mwaepLz96AHEmAzWJQblCNhundhnOIYTFLWoaYU__1EOlJAnXy4bDWZVyCJmSN3KrIDCOlaeuN0uFcq8DMekQGC~6D43RFJJBrWPOKriBcn~VUcGAIO~v0VxiE5X07vxonrn5yr5rTFcQ43n8FiDXyZQXmVQJjOUceYxVn5HE40Cf4rmDjGIS85UMGc8RpVjk4KLjp45DJhfrxyNm2F3_KvpAbRU9CVHnIconB4~Kn4gr72AKvhbtyOd4jBlqT5Dx50iC_OJfEQ--.jpg
//media.inmobalia.com/imgV1/B8vEv5Xh_VThvnEqMx4G0ZxU_YC_pCgmETwWNQKyeMqLb9Afo_WSoi~kcK5mwaepLz96AHEmAzWJQblCNhundhnOIYTFLWoaYU__1EOlccdFWabu7Chnaqk71aEXPFnYPmhweV9urDUs8BqvsOHD92iFnRQbf9CvMzKkFJSnux2Kij_CZXUDhYFcAWNZE_OkoFhpjkrRc601jgjPSIZbPNdElx0P35LpqdsK6uhrbHKiirO7ZnRh_3BhvZEqcP_8L3OppT6lzusuQ3QKY92FmUgbd73JpkmWkVjEkn156Fv04SBOm4CeiNhtwXeOXDOZJgxhXQ--.jpg
//media.inmobalia.com/imgV1/B8vEv5Xh_VThvnEqMx4G0ZxU_YC_pCgmETwWNQKyeMqLb9Afo_WSoi~kcK5mwaepLz96AHEmAzWJQblCNhundhnOIYTFLWoaYU__1EOldFjwxD1PBkFTGLOQpBnlw6dLkZYG4hxDBRW5iyzM5StsERijDnykqNJDQyzN0~N0IXC9Gb5agCfBP0PDFtnxBKCVuTXAek7LWFEjYgjrGcZ8b1wwpXEnZO~30e~pQl1aVlKwDQny0L6K5P95FdG6SoGH5zO2uQ7I7pbgnGquBg7ZQ1fXGhB3ADfkF8DmNNWApZ9lYe2QahvPCfIL3L0pdeceX1tekQ--.jpg
//media.inmobalia.com/imgV1/B8vEv5Xh_VThvnEqMx4G0ZxU_YC_pCgmETwWNQKyeMqLb9Afo_WSoi~kcK5mwaepLz96AHEmAzWJQblCNhundhnOIYTFLWoaYU__1EOlfSEXDrqGOWRfUvMKnHXUD4QRn4HiFmBQVNCXA5YjqF2tZ6DY5EqBGBctnv4tgkjMkSCJblPZn8KvyPfDW6POSUtir4YZQQind4dyLFcXGkdWirxEVd2fBcC6brWd9dCAuiSgv23KIj7Hsxz80j5Nrq3MjfSQJN_kPyBxYl0tdZW0CAQbBGjUBHp7h5TueUVURUoUqm7Nyf3ee6vHOnsTAZfT8DdNaA--.jpg
//media.inmobalia.com/imgV1/B8vEv5Xh_VThvnEqMx4G0ZxU_YC_pCgmETwWNQKyeMqLb9Afo_WSoi~kcK5mwaepLz96AHEmAzWJQblCNhundhnOIYTFLWoaYU__1EOlfXt_G~b7RYm4TJLmgO1d0aFq77cSFoD1~7vZuvojWFxJ8UPYgCYB46ELM0wCudxlfZDrw_~1Iuzjj2DDwdGAczbYYfF4ZLceSU18LjXGzzwTn_YUaBfQXfujXTMCxfd57RQT8ejYdriuR~TZVQGpyrE_pgvepqrla~KACroBHRXZ8lE3Py7zg93d0XPCV5b5Cl~AGJ3_zbwkpmnD2G0VwLJFtkH69g--.jpg
//media.inmobalia.com/imgV1/B8vEv5Xh_VThvnEqMx4G0ZxU_YC_pCgmETwWNQKyeMqLb9Afo_WSoi~kcK5mwaepLz96AHEmAzWJQblCNhundhnOIYTFLWoaYU__1EOlJFrVjQb2g1DXNgs8WJnf5yFXFqtay6AgCzAq5mu4gCkD_hygxfyl4oxw6cxmIIyNtGFahzRZ4kZxbWgDFBX_5ZIrDdBwWwhhHBDZYqzbx7cM1Ceq_UhK2kWxc~Ig9sH_yyabzja32oxjJzYRdUw0SNTq0IsLCrVehNfzSrdrBN9jrOtfDnjwjZw4AQ3HllIEcwJYCc8xi6uYXVn7iGjvsxcZrWat5A--.jpg
//media.inmobalia.com/imgV1/B8vEv5Xh_VThvnEqMx4G0ZxU_YC_pCgmETwWNQKyeMqLb9Afo_WSoi~kcK5mwaepLz96AHEmAzWJQblCNhundhnOIYTFLWoaYU__1EOldYpoCB_uYpcYGRjUwckDCXX1jyx0cLZ2wrTDOI9L9iugoU9im1RUINQiz8Frn_MS244U6SDwHIGSxmDwh1j0WWmmCHySuCq2MNG06ZC4lT4W8Fl4~PECVuUysPOisF3vooKG1iJNnvLqQ7D1OIVFRT~PJjOmnXfbXq7iQtPQac7N21L6vDUkEzMm8sOJavQxqymHBI7GgoXTqiUQ7af7U6HamWiwUw--.jpg
//media.inmobalia.com/imgV1/B8vEv5Xh_VThvnEqMx4G0ZxU_YC_pCgmETwWNQKyeMqLb9Afo_WSoi~kcK5mwaepLz96AHEmAzWJQblCNhundhnOIYTFLWoaYU__1EOlI77se5VIZANWBBukWxioGku3bAjCk_YCofcG3H9wFb6V629SHR0qRb2fdfBOF2o7kZlF6bs3C34r71cfn~jNIicXxmwqOuJKQ2GBswBFTW9BksmPGXsp3d7LfQs5Q0Bg33G_FvzqFQQ0tdA4aT6SiNgVcdz2Ye_2cYQVAxJ0CxIvQ4N5Un1pS~Bd45XAwQX7Cm5NdpmOrIm43_SDk6OLz3kHACWyRA--.jpg
//media.inmobalia.com/imgV1/B8vEv5Xh_VThvnEqMx4G0ZxU_YC_pCgmETwWNQKyeMqLb9Afo_WSoi~kcK5mwaepLz96AHEmAzWJQblCNhundhnOIYTFLWoaYU__1EOlICdysO2vB~AOZjBJamh_Z5rKlpX275W_0dmeADH6MC2bJDGld3l1_BnawckBc~Ol3B7xEsibk~M3xCYjIhi9bkqS~pCrOX9A36S0U4md768NI53dxT6CATfh6GOzuv0IrNCAXv3pgpOK~j2aSVb39QcIGAp6tfCIJWFSkrOsC2GJVHLYy_qlZXD8fspfGnxmMDmDQe2JGwlAb8ZwIjes5zHZbaEdgQ--.jpg
//media.inmobalia.com/imgV1/B8vEv5Xh_VThvnEqMx4G0ZxU_YC_pCgmETwWNQKyeMqLb9Afo_WSoi~kcK5mwaepLz96AHEmAzWJQblCNhundhnOIYTFLWoaYU__1EOldYPhxQjky4Al1F6pnBbwnfaKx1t~9o3YYggRgWjhbA5ZakE9OScqkIIYAzlVRG_kI1AA1ESDfPyJWJrJFDdGFt4a2~CTlaQv_V~oKExwT~O3n0Sn7VOakwnmE2rWXNIqXf9p_Yzdhu1oBDI4va0HCqqlHRTQbp_qAZKJDEQ0KCcOyS6UORQm6PzE1AYmunIsYTm9T7lo2PnrmmDbeuj7LeBTZ0908Q--.jpg
//media.inmobalia.com/imgV1/B8vEv5Xh_VThvnEqMx4G0ZxU_YC_pCgmETwWNQKyeMqLb9Afo_WSoi~kcK5mwaepLz96AHEmAzWJQblCNhundhnOIYTFLWoaYU__1EOlcZAboCGAhTWzoC2sxFWx6Wm7utOtH6tOhucUPK77MyBGQCWqwezICraTC~ewwrHtCj8S7O3_bHTMOxMU2I7s60jSaN6iRN2bm7EK3QALww6PHRCYpNSWNfVYHq~73lAismEn9Wyq1A7qGN1p179OvSWT8AHDaDTpqWlgHFINfkcmNqKVpcnGJlq_4DKStqO4Z1pqb7Rr8O7B5NcxpbAWpJzi1TyZ7g--.jpg
//media.inmobalia.com/imgV1/B8vEv5Xh_VThvnEqMx4G0ZxU_YC_pCgmETwWNQKyeMqLb9Afo_WSoi~kcK5mwaepLz96AHEmAzWJQblCNhundhnOIYTFLWoaYU__1EOlcLCQ7FZbR0erHNML8tww3qUmm0CRkqXtNqOx_rsUZfYnZ17nKiGMUhZP7xH0swV3SXbLFdxpER_EfUGRBczbGXvFTVukb9l2qFItWQO4iUOlXfNNKV~MRGGcoEgNaBwiDzX2TZhJo4y~JEWzI6tiKWRWEoVkrrK1e36XTy8zFco1DrCsvDZ48uxLB9tWgr5b2YIr7NpLMWoN1JzWiManJuH2FjoiNw--.jpg
//media.inmobalia.com/imgV1/B8vEv5Xh_VThvnEqMx4G0ZxU_YC_pCgmETwWNQKyeMqLb9Afo_WSoi~kcK5mwaepLz96AHEmAzWJQblCNhundhnOIYTFLWoaYU__1EOlcvA1n_l3uTjXozf8119YbRoom9IzZyYWBBWltWeZG1M60ULndstBTrT23C358HxklMRNhdyqfC8cjPE6ngvyZDZabfssHs7Nhxr_D84bF4QH~hBaIE867dX_Ee2NCAAtoQOPK2ms9aAV~kQqsAkXtdt79v0eXFXgKeDgLLWUQOhThM2BAbmpm8YziN0wKfQlkLQJcKeCUI_uEfe5c_xyO5E~6vEpoA--.jpg
//media.inmobalia.com/imgV1/B8vEv5Xh_VThvnEqMx4G0ZxU_YC_pCgmETwWNQKyeMqLb9Afo_WSoi~kcK5mwaepLz96AHEmAzWJQblCNhundhnOIYTFLWoaYU__1EOldlO04Nc4ndizT~9~8NR44MTJ41JuNf0R4Jpvg0hrkO95VqbWZZxAelXaK4NAAjZHyseWmU5yBux_pkA5qlMlGm0uUGOUk2OR0OgnUpdbXfHP5~M06~6QG36yqwxZ~O82IF8MCpSWChRw88tiOV2NGl08LqP2ckjCAAIBFC3qaa4WbaTESEEm6JTqYsXU0M96mXfH9ze_sI84oHqoziQFWXpFk4HNwQ--.jpg
//media.inmobalia.com/imgV1/B8vEv5Xh_VThvnEqMx4G0ZxU_YC_pCgmETwWNQKyeMqLb9Afo_WSoi~kcK5mwaepLz96AHEmAzWJQblCNhundhnOIYTFLWoaYU__1EOlJrcMiz6bxOZEW0g3U_SrOh0WjmyYtfDWKpLcTQFqDctE3ub3kIU0gcRG1KqExsNErZvpz0V_zjq2EohUlZrplFw6dNmBY6DrmcuVDYgPlmRWSYzfSw_CwUiRE280PClapFmYOr5hkdy4Nf5uW5WF3ZvASTg2OEOn1W62BSfj6n5PieQylUDhqR5gX~v9nwgjBr3O~vOQDbQVRDbWQpZhXdSDk2xtKg--.jpg
//media.inmobalia.com/imgV1/B8vEv5Xh_VThvnEqMx4G0ZxU_YC_pCgmETwWNQKyeMqLb9Afo_WSoi~kcK5mwaepLz96AHEmAzWJQblCNhundhnOIYTFLWoaYU__1EOlcO0oWI6FPPjob17o9r~UYKrGF5cwOxaFXJAOlcLreUgq1jWILBC_~S7LEY9KSBR64Q5d1RV875LTmch3~kT~x_fMwnr_H0ACoB9FHjfZIBEZPAPL4hMUfFTguDthEgGclumWB4Wiaemfv6ZFKS~szIgazorUYtwi~tHKi2~nCOkszz530ySm_rteYhNwl0mMRKvZfkcDIWbEQJvIJBj~tGjAe6AaMQ--.jpg
Los Flamingos, Benahavis
Villa
3.750.000 €

reduced from 3.990.000 €
Mediterranean style villa in Los Flamingos, Benahavis
Mediterranean design villa situated in Los Flamingos urbanization in Benahavis, close to the golf courses and only minutes away from San Pedro Alcantara, Puerto Banus, Marbella and Estepona.
Its elevated position provides excellent views towards the Mediterranean coast.
The villa is built on a plot of 2253 square metres and has a constructed area of 1017 square metres distributed over three floors and a basement.
The property has a spacious entrance hall, living room with fireplace, separate dining room, fully fitted modern kitchen with breakfast area, pantry, laundry room, an office-library with fireplace, living room, 8 bedrooms of which 7 are en-suite, 8 bathrooms, a guest toilet, 174 sqm of terraces, manicured mature gardens, swimming pool, pavilion with chill-out area.
The villa has a lift that connects all floors and all amenities such as air conditioning, central heating, barbecue, garage for two cars and carport for 3-4 vehicles.
All this in a gated community with 24 hours security.
REFERENCE

208-01700P

bedrooms

8

bathrooms

8
built

1.017m²

plot

2.253m²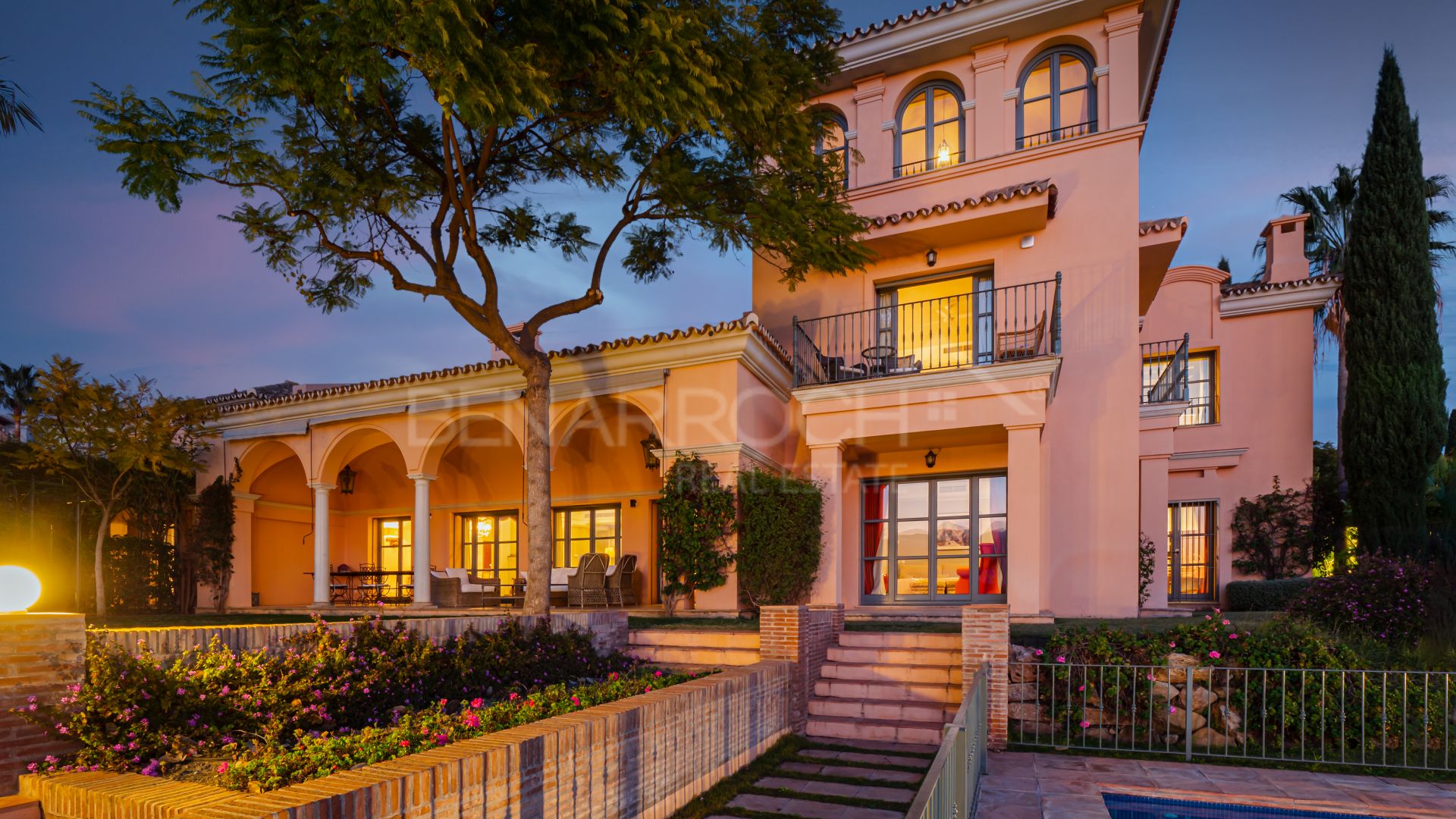 Video
Video of Benahavis Area
similar properties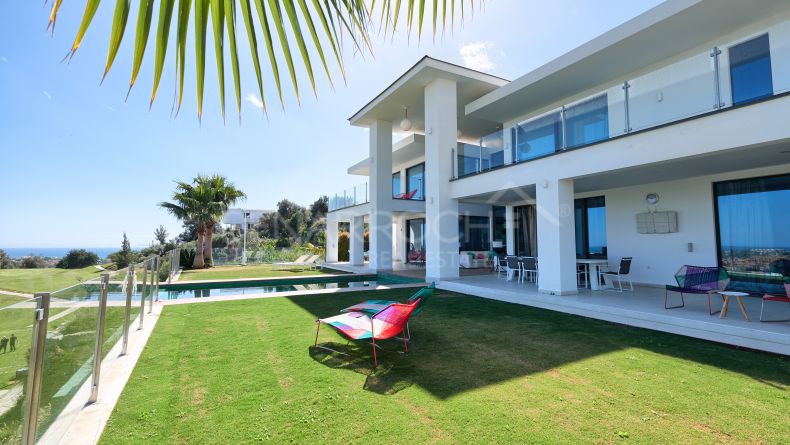 2.875.000 €

reduced from 2.950.000 €
Front line golf villa of modern design situated in Benahavis, urbanization Nueva Atalaya in La Alqueria, with magnificent sea, ...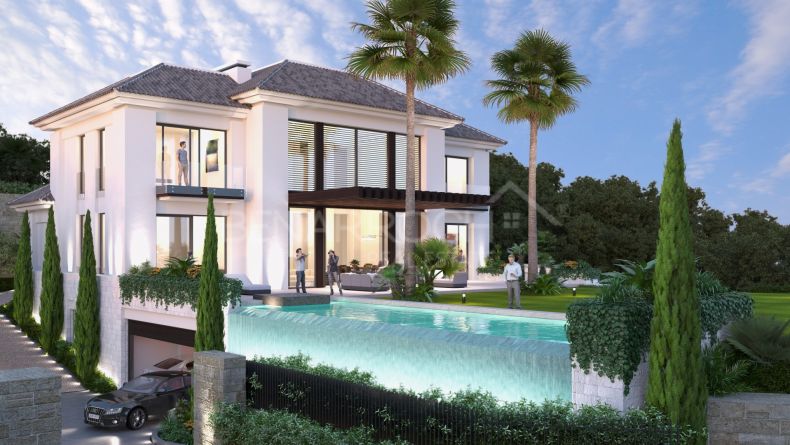 2.950.000 €
Villa situated in Capanes Sur, in an urbanization with security and surrounded by golf courses within walking distance of all ...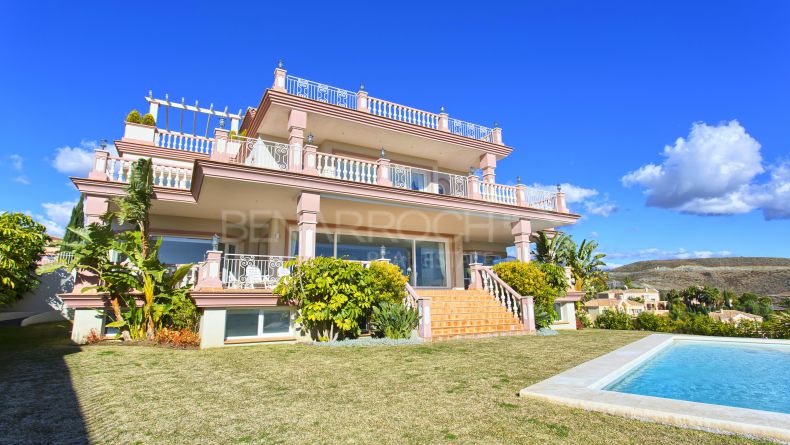 3.250.000 €
Spacious villa of classic design located in the gated urbanization of Los Flamingos Golf, in Benahavis, very close to the Villa ...