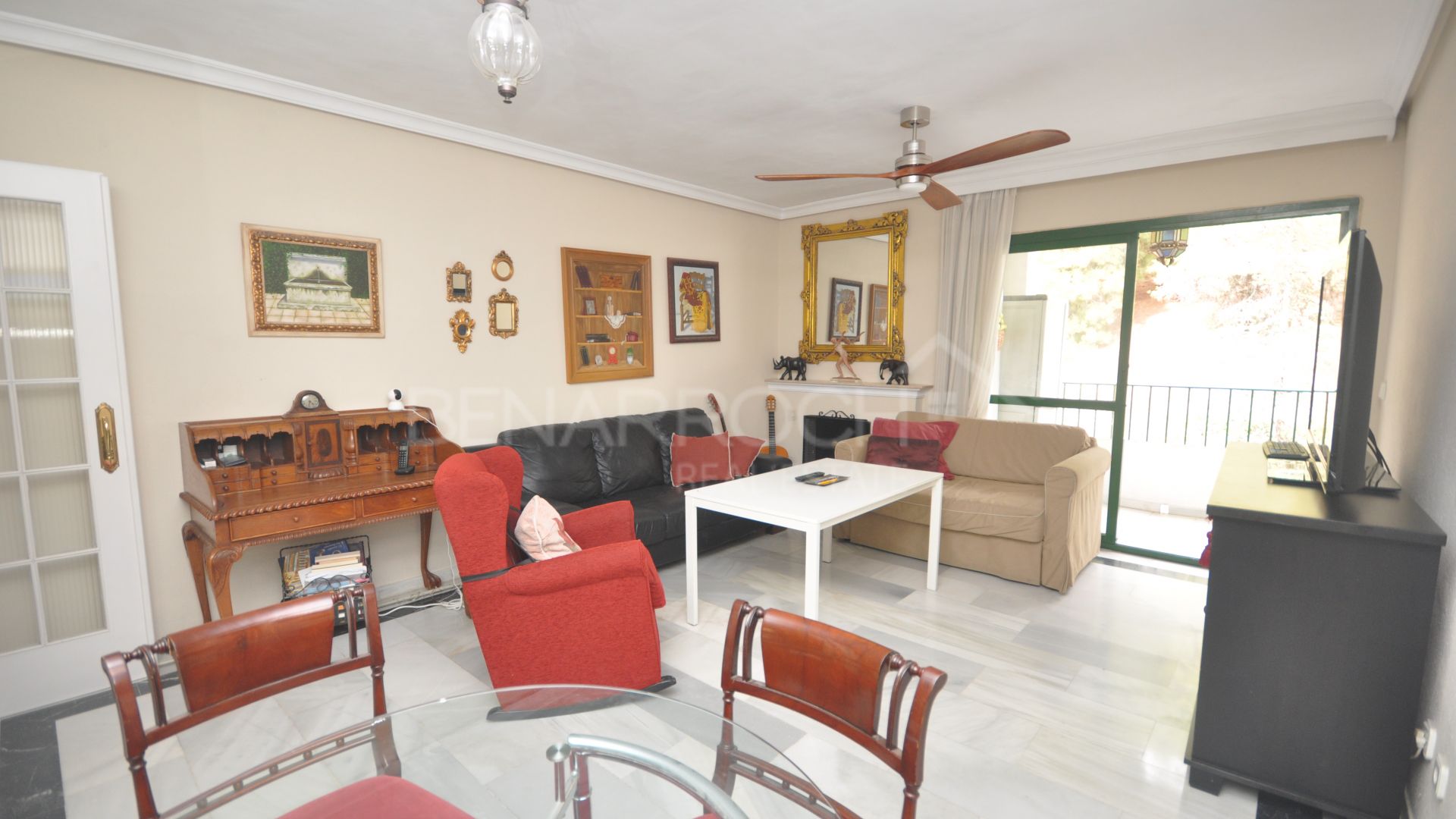 //media.inmobalia.com/imgV1/B8vEv5Xh_VThvnEqMx4G0ZxU_YC_pCgmETwWNQKyeMqLb9Afo_WSoi~kcK5mwaepLz96AHEmAzWJQblCNhundhnOIYTFLWoaYU713ezbJ4dD4jzQrJ9gnVZfpNUnhHa5xdnEprVVvwfIIpBwBCbiqqrROYWdA0qiSzrDnJaQc4USoiFNc9f8rRmqKinrJZA5XknPB6QiFRvJzKrbaFW1btSOppWLNB~5k_lFBsS6BkQ9QoQ6LUImZjp67P5XMurJBLhtPqN1r9_~26ysmU7IxG7H91KgvEDWuic3eVf~9GOrXyfO6NwV6djIiQ7wYaxSL4Hd6w--.jpg
//media.inmobalia.com/imgV1/B8vEv5Xh_VThvnEqMx4G0ZxU_YC_pCgmETwWNQKyeMqLb9Afo_WSoi~kcK5mwaepLz96AHEmAzWJQblCNhundhnOIYTFLWoaYU713ezbIiaI6w7qtLY576Z9tcAc5e2HjEsr_1lipdbl6MYV2xj4QoMMSpC~suf5ES3kMaGCYQ7XnoLAUjN141ns0RPXTqF_cUnJCEu_sqh9bY3TsKVUphhB~DIlKBkVrOiHNlg0TZeZ4vc~zSb8Se446eeUXOt94Xn~Gae3uvrZHNV5NTP4pnRA6Gy2gIC63rUrkWtbz9sfpXUJ0ba8PIrjijJBnCq6fAxzmQ--.jpg
//media.inmobalia.com/imgV1/B8vEv5Xh_VThvnEqMx4G0ZxU_YC_pCgmETwWNQKyeMqLb9Afo_WSoi~kcK5mwaepLz96AHEmAzWJQblCNhundhnOIYTFLWoaYU713ezbc4z8kjtOB7s5FAazlFm8Zq3vxJh2OXLCK1J7SZilIwaoDJ4JyNy1nHRc8VWnVRTm8YFse_EOxHV5JwlDQ8Vs9~iuQoFBM5aKOCRF_PqNTJTbRiy5tp1d~~6DignB50AWpQxOV4wPga0DbihRxzYRrgm3ooVLLjFDSD_JZV_1dg69MAO1mrhxzsHY_m3obt6bZOpVTuKtYnzmjY8fpepiclJkAJypUQ--.jpg
//media.inmobalia.com/imgV1/B8vEv5Xh_VThvnEqMx4G0ZxU_YC_pCgmETwWNQKyeMqLb9Afo_WSoi~kcK5mwaepLz96AHEmAzWJQblCNhundhnOIYTFLWoaYU713ezbdJ1L1cn~AiPfCDsnZ72i6twXm_tv0yBNXxd1YTHUV7xpHJxl22gUXpD7Ebv~wtXynunF~8fKn0lI2shJgiYAextSZoY61g~1mARsBueTN0sHSGyIr_Yw4qTSEAbzuMmd4GIBTYKboqRLztYrFOVNUmspPL5KLceagy476hIbx7aeSEhWRvN82YK70SF3b_n~qrhlWuebqdCO~~PQhK5vCD_KpOS98w--.jpg
//media.inmobalia.com/imgV1/B8vEv5Xh_VThvnEqMx4G0ZxU_YC_pCgmETwWNQKyeMqLb9Afo_WSoi~kcK5mwaepLz96AHEmAzWJQblCNhundhnOIYTFLWoaYU713ezbdg2cyyRC5NlnsnOPV60rOWwVMlNpQ4A~U3Ch5zoG6Jmxpz6bUQH9daHFxrdhmPYCrr_wer59YYzlnqS5NxgN_Q8l6rydPHj5oNB8V~zwo87sSEhP_3Km5QbFUe3F4se6l9ji8FBV3HasoAd9Ih4VfgTN1gSj3u~TE8Ex4VZ3xzVD_k6l7tUZdRjSkyMf49V~SfcZkaZnwy6~zhZRqYyu2pk0YAOiEw--.jpg
//media.inmobalia.com/imgV1/B8vEv5Xh_VThvnEqMx4G0ZxU_YC_pCgmETwWNQKyeMqLb9Afo_WSoi~kcK5mwaepLz96AHEmAzWJQblCNhundhnOIYTFLWoaYU713ezbfIVKYxRNx0w6pf_F~Z82Kb2mYmTHCzl~Hcc4NVLyXrrz8rXZ6bvUSJQG82jLn8q1clW7Q2TzDdIkrRQ917aU6DOY5Jlw5PwQjGF2RHVvpsdUErpmKrQyK5vHb7KGZsXOFUOfHoOpxcgunYKC5dKjCpW5kN285hy3vtBMlX8557nAZbqNsc2WW78y1psSWzlzcj3IxFRkLA8NAJ5tMW5mEa7MR63RQw--.jpg
//media.inmobalia.com/imgV1/B8vEv5Xh_VThvnEqMx4G0ZxU_YC_pCgmETwWNQKyeMqLb9Afo_WSoi~kcK5mwaepLz96AHEmAzWJQblCNhundhnOIYTFLWoaYU713ezbdRk~lFyIhhAfEPaCLAVtQsTzdutbk_TqSE~7TJLBlf~IsBtp5aqEy2Ztk3GDX1k8zl47Cra6mXMuFTUQnGxfCIzdR3AvoM6M6VqONrmQmztS61v0G5wYmQADdJXHRc79a82yfGqYVgRgJiLxILamApBeI~EUL0sCZHxwy4n~CXz0KdNYYcHZbaKsL5MKIJLt_zJDC8gpPCHinOopAXB7QO_Adofvog--.jpg
//media.inmobalia.com/imgV1/B8vEv5Xh_VThvnEqMx4G0ZxU_YC_pCgmETwWNQKyeMqLb9Afo_WSoi~kcK5mwaepLz96AHEmAzWJQblCNhundhnOIYTFLWoaYU713ezbJ92ye5aRw6YOZUP2ipHO0Vo6QJjg~lBnaBCWVoKSQtH5T2pECezEv6oEfihfeW8OV5DDZzKnwr3bxWLHdYs17Ux8GTvlLNkyyMRXXGuaTA4j7YdnleO6oFNUJADeujwA3c_H6nc6gKWosTixOj_5qZv9ws1n_2Ipbs_fcxUa7FuSTZHBUKOeTLEHcDVz5k4A5X_MmU0JoWF4CTdYtJjrifbp12fcQA--.jpg
//media.inmobalia.com/imgV1/B8vEv5Xh_VThvnEqMx4G0ZxU_YC_pCgmETwWNQKyeMqLb9Afo_WSoi~kcK5mwaepLz96AHEmAzWJQblCNhundhnOIYTFLWoaYU713ezbJ9y9EFNtqMFAD_WYdA8_Du3XIDHCzhKb48qPAql1D5v8Lbn~ezQRDczGBpUig1MtDtHzjdAw3RRjhzcu9ezsaBDOjmDWDfRUlHGlByQjGS~R9CYKSg3tgeo3gIT2pd749b8lECjq0SUitUl~aa5Kip0ZlikWguGjdG_80z8xyl6KG4WC4GQ8ggXyhWnSnr7KEEOa49eRi7W634ayG5mFvaLk7zqtdA--.jpg
//media.inmobalia.com/imgV1/B8vEv5Xh_VThvnEqMx4G0ZxU_YC_pCgmETwWNQKyeMqLb9Afo_WSoi~kcK5mwaepLz96AHEmAzWJQblCNhundhnOIYTFLWoaYU713ezbdMWO3IwZVG5mZF4U0HhdoxR54m87L5WJ93stAGltmBjy1XyIpnuinDk6L8I90rmSELiu08XgLaIRAUUOvU2HxjIsZVCcWZbAucsVAAoA_Ue1ucHdPSdPP9JupWJV_AFIfXTTO6~5a3kFWuaNCffv8ivmvJ2SHAdSu07rumxhpQqzUkirXfsAbOhIT8z4mINLqhWrM159CbZ0tRWF3F8qFxDCbFyWpA--.jpg
//media.inmobalia.com/imgV1/B8vEv5Xh_VThvnEqMx4G0ZxU_YC_pCgmETwWNQKyeMqLb9Afo_WSoi~kcK5mwaepLz96AHEmAzWJQblCNhundhnOIYTFLWoaYU713ezbd1~Uscnxo~YLZkwnt4YPky4IKGTuRF_pSx_NDjsV0vL~NJIDfjG5992wLYmTQAb~5IBS_OcbaM2q_nsV0gtAKg2GsKJ0Laxf2Y~Blhn7SYLfnIChB6Mbo5WfLX3uMxAqRGq_j1HANxjWVF3Ns2N9uTpmvUpthtjbkNA_jDm21D4gj3GnoocjM6e01xqn91OgAPmMsiZmd25o3R2TKzsIxflZlSKemg--.jpg
//media.inmobalia.com/imgV1/B8vEv5Xh_VThvnEqMx4G0ZxU_YC_pCgmETwWNQKyeMqLb9Afo_WSoi~kcK5mwaepLz96AHEmAzWJQblCNhundhnOIYTFLWoaYU713ezbcY7oh1lJ8deHJ_JcxIUjKKrWJ2kPx_hO~QBquMEVh8lOnrSvWsKVtV0LqJHJKR4EbbJ4ajOdLOTDkcoUL~yaPHSotNY9oX8I8_YGG8z9kHXgT~x9F74LnH6pTBL9cC1MjSpcQwj6c1a9gvLonyHNQfSuedfn7UFTG~rLEEkri2QGsALMtnh9Iok~sJQA8KSnoadGRVs6hUyGbm4kLZ0dYK8kHiH5hQ--.jpg
//media.inmobalia.com/imgV1/B8vEv5Xh_VThvnEqMx4G0ZxU_YC_pCgmETwWNQKyeMqLb9Afo_WSoi~kcK5mwaepLz96AHEmAzWJQblCNhundhnOIYTFLWoaYU713ezbdgY3DvjMQY5sOm2eIhpTjTLazqm3zfUDWhlhGpkX3tZ~GcC2O9WakFwRe17Zgd6WM45RuDUnexGdVTLtP5DoXvVqHV4SjKIN9RxmdQ4QQGkzBqbOzKswktevgfmYvLI5RcouJuXuhPrY3XvmM60H~~wF7oVW7z3fqBlKKsTP~dfGR1Svx0u_Fv_CbJmoy4w6MOS6Z_zhsEuGo_TgpbICIVw9n_2ykg--.jpg
//media.inmobalia.com/imgV1/B8vEv5Xh_VThvnEqMx4G0ZxU_YC_pCgmETwWNQKyeMqLb9Afo_WSoi~kcK5mwaepLz96AHEmAzWJQblCNhundhnOIYTFLWoaYU713ezbJrV9l5PVWmlpUErxdj8qKDLlYjXkuIVq~38QfOy5I1B_KwDPJ_q~BFuym5f2uwNgx3yFuWMDkVSTV_W15JQSmrPLp9W_7nBetXglHVe8fizqaCkOXTYEGJabqLmpcz2kz2olwW2f4NsPpEg8CxyQzRWCYEF02DHQJfbDCc1HNHd4P73_K2No83wLpQUowt1UXsisLF4LKdBfduLGg8CEyGMikoIvyQ--.jpg
//media.inmobalia.com/imgV1/B8vEv5Xh_VThvnEqMx4G0ZxU_YC_pCgmETwWNQKyeMqLb9Afo_WSoi~kcK5mwaepLz96AHEmAzWJQblCNhundhnOIYTFLWoaYU713ezbdgrjNim2CZJPYeiBEQbwpRaMYfodGYVQ1az~qMG4sqwXDvXAWgwyUIlnBtflQUqqRHYhRUWro948hhH61KU9YHsYTzdixk2NTvgYtDlYTutz0YqYSyIHnYBAu0RCeKCFPcUgQb8QpeEpj~e~owW2mw4YphzOMGhLeomueb01sFAMT4yB80l3MYQG8a8a0aXFyq6WZ~kf9FCXci0p1wgM~xyvOenFAw--.jpg
//media.inmobalia.com/imgV1/B8vEv5Xh_VThvnEqMx4G0ZxU_YC_pCgmETwWNQKyeMqLb9Afo_WSoi~kcK5mwaepLz96AHEmAzWJQblCNhundhnOIYTFLWoaYU713ezbdM7YudPEjjGmeZrTa4G9jDDIXcHwqgknBKYiuPj~T_EEq9EsTk9RTfnSGTItffR~8AJPuKPKWEhnrjV27fKZ2KOyg8fTDRqO8SVR~xFgQws1TqH~RpUJx1I1bbhgOReJvmtHKQTgBu_jUlPHfTtlEKLqUh98C20UodeFehbRc6rJzojRc4XxIigqyy1Mfxt5s3IVAUdBdFGU7CT1sTVGFj_csV3Y9g--.jpg
//media.inmobalia.com/imgV1/B8vEv5Xh_VThvnEqMx4G0ZxU_YC_pCgmETwWNQKyeMqLb9Afo_WSoi~kcK5mwaepLz96AHEmAzWJQblCNhundhnOIYTFLWoaYU713ezbInyrQCiVsghrUu5toyFuVEOadnqsv7Ov6_vUhwrvH~zkJ7dqwuzAfdilA0CQJtaFivnIN5hRvRaZV~tQMTCDhVa7_FdcXZ7pZsqut2w2yZAqP_7DGsfgkZggumCMy1ChZg2msDDsw_Mjo0SWJBBMQVZYayXzFSU0t9Y8yCV4n4bq42GnkuH7MqmLAsciyHUsAZufPsgpXjTsdDfaq9Wyj5QveUjzRg--.jpg
//media.inmobalia.com/imgV1/B8vEv5Xh_VThvnEqMx4G0ZxU_YC_pCgmETwWNQKyeMqLb9Afo_WSoi~kcK5mwaepLz96AHEmAzWJQblCNhundhnOIYTFLWoaYU713ezbdgZlwhINmqxYsAHPwhZN0RwBVkeHQdpAMZyWnPzQuBnHq_Qhk1KVf7qMzaWSgLUNc7q~RP8AAtrB4aijzTPAmN5Ncfqm9G9MkHjfgRZrYuAxIlhyRyIGEcFP3iMUSdDfdddGkX~NvPnlDfv95X5VTHY1lUtk4G0lp1FS4ejRPp0PwYUX6ZRihYSiLjLNweVj1wU2szTogy8P5vfuD5p96zUDk7S61w--.jpg
//media.inmobalia.com/imgV1/B8vEv5Xh_VThvnEqMx4G0ZxU_YC_pCgmETwWNQKyeMqLb9Afo_WSoi~kcK5mwaepLz96AHEmAzWJQblCNhundhnOIYTFLWoaYU713ezbfZRqzU~YO~96yw8qJudH7t6SRPjVzd9SCCdveyQpVL0EqitqueqXDtmqFe1wnUBXQKGHfP0bSTRWtIzwyVfBmVm7yENtY8MR63Ly5HqONO8JRoGniDBtOLUY045z~xwzYdLOtAl7YOxd7mLHI1BmX8ytN582cefTPJzfGmYldBUttkteMm_54JxlNfMhzCiJ9~7482w2djAvrfP~SpSTo~uw4gGMfg--.jpg
Very well located apartament in the centre of Marbella
Apartament in the centre of Marbella fully furnished.
The property is located in a block with lift.
It consists of two complete bedrooms with fitted wardrobes and a bathroom that serves both bedrooms.
The property has a living-dining room with a north facing terrace. It has no neighbours on the opposite pavement so it has privacy on the terrace.
The kitchen is fully fitted and equipped.
It is rented for long term. Documentation to prove sufficient income is required. Pets are not allowed.
REFERENCE

208-01666P

bedrooms

2

bathrooms

1
built

70m²
Video of Marbella Area