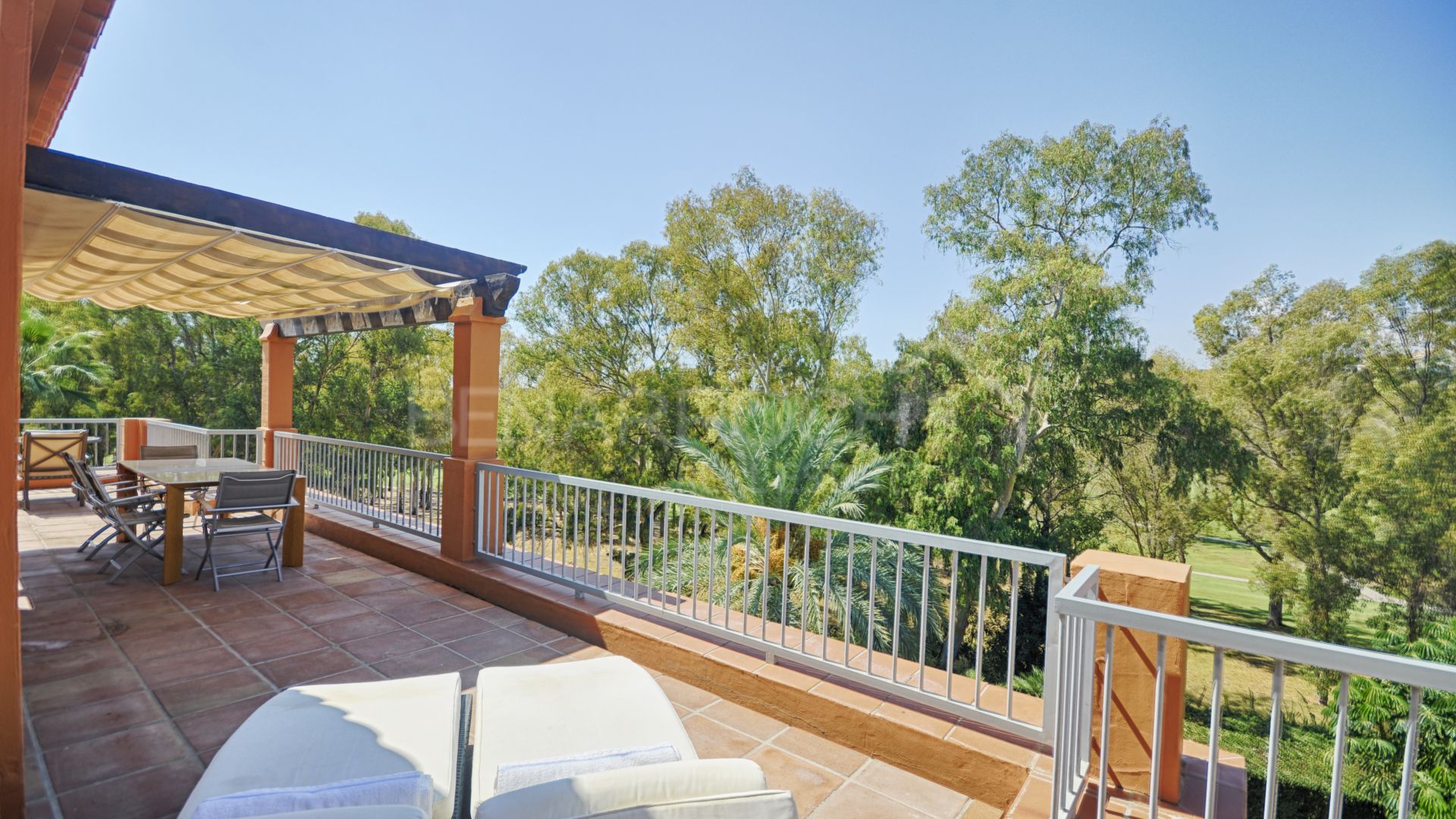 //media.inmobalia.com/imgV1/B8vEv5Xh_VThvnEqMx4G0ZxU_YC_pCgmETwWNQKyeMqLb9Afo_WSoi~kcK5mwaepLz96AHEmAzWJQblCNhundhnOIYTFLWoaYU72IaFoehZxp1ZYu2pY4WIJdwZvneYd7j8qSgvF79Qv5MARpc_iq_6C8i1hN~4WhZkocAzas1nPNWR9H6e4eHdpm~Y_XnJuCaycvAovK6uPB5w5va2eyU8vrS~MFtMebVwj0sr6h2Q4bAdxg4t5WYdi8zDkcLDlgZWR6_~Cu0VvbJCel1rA4nMF18w2l1bcqcOInY5JmaI0udi_PfEIZpyyIm5QJdJ5PTEG6Q--.jpg
//media.inmobalia.com/imgV1/B8vEv5Xh_VThvnEqMx4G0ZxU_YC_pCgmETwWNQKyeMqLb9Afo_WSoi~kcK5mwaepLz96AHEmAzWJQblCNhundhnOIYTFLWoaYU72IaFoLYejGPR0Q5wrmfPK656G7J9ol1l2lkTXGlE3oDjm7jtrOfe6SnO76CtZVrN3t~~6YN0slUo2MmW1zLMlZwBgF9dHWy~_C4gjd96743G~kxdWb0y9FWcq~VHJMgd4E~KS7Tv4U1VOFDl02uJCn_GAXFbPfphH9KDZPjZFFD6UStVCFfsoqN9YPUHIv4zROtVCnv4vZBmXzVwWgyjeLGGPxssAkDY1bQ--.jpg
//media.inmobalia.com/imgV1/B8vEv5Xh_VThvnEqMx4G0ZxU_YC_pCgmETwWNQKyeMqLb9Afo_WSoi~kcK5mwaepLz96AHEmAzWJQblCNhundhnOIYTFLWoaYU72IaFoLwFq99smluOFy~FRrZD8BxTbo9MaeQ2oYNyzHRPAnFie4Rh5FjkRCauiaQ7nPIYtYuNtS9LtwzJu1nk4D03378jT6tQ63Gbx~66PyHnyokMGjHMZTikqm2hfl_JdJt41UP95aodRbI8SHTIzWQow4mkC4d25Oi0gh2Nso3LKGO_MUCEGEjscP274buRy6vKEUsd_lRhuKBV97tHk5FuyGOt22D8loQ--.jpg
//media.inmobalia.com/imgV1/B8vEv5Xh_VThvnEqMx4G0ZxU_YC_pCgmETwWNQKyeMqLb9Afo_WSoi~kcK5mwaepLz96AHEmAzWJQblCNhundhnOIYTFLWoaYU72IaFoL1dQsLyslCKx8Na8I4L33I~YfXc_w12EH9RInEGIPRxHEd3HRBcT2tFCfEPWl0UXMHzhKTjwhPCgNHvOCBrSvz5RpaBFG38yzoZ5IOBRqF2Y3Ol2MpdFluhQmJGu5zh~YhJhOzwZaC8h_08gUYfm7uVWFdyknXVkt5HhtmE_KJZm4_FFUqLD9OdWsWcbYMZxFlgpw3feGqbX62r2mq_rSEFA2ClCjA--.jpg
//media.inmobalia.com/imgV1/B8vEv5Xh_VThvnEqMx4G0ZxU_YC_pCgmETwWNQKyeMqLb9Afo_WSoi~kcK5mwaepLz96AHEmAzWJQblCNhundhnOIYTFLWoaYU72IaFof0_HJ4ZLdadmxejpqeAn7XkzvlHjfoEFwcV~c4fp7Bz_5mU3OBq4wGRj7ZsnwWJ0exz8GWs69sHYEr2_n6PadHQrv75C0hH_OmNgBWfaDVxUl_h9Kv8oQ_QiwHpEBTPUTeFFt06~fwDg05XklPf9dnHY_CXO7Sa~KGCC8ETd36~CbVcT5Z85wjFvn55FXkx9cjcR8o2HLKK6tt4ZKrbZKCc1sN9wrA--.jpg
//media.inmobalia.com/imgV1/B8vEv5Xh_VThvnEqMx4G0ZxU_YC_pCgmETwWNQKyeMqLb9Afo_WSoi~kcK5mwaepLz96AHEmAzWJQblCNhundhnOIYTFLWoaYU72IaFoLdF8OMYo5vTot4jjj4AZThghCcmkCch8cq5o0InfxUrKrbRPGNnrBrsl10Gbg41kgfR5TimMSbLLmVgDNep9TJX0Z9oJAsAHgAcghK5uKEbAc7cCfMrnqjSS2oyxfM~n~Zi5MUOksFQrGmGWzivEvV4jchM~QQ1Jy9l7ym54r6zvt~2zHJ8zyMBgI591kn97RP0uZ4rctPpO0QNa5eFw7tPzXaazzQ--.jpg
//media.inmobalia.com/imgV1/B8vEv5Xh_VThvnEqMx4G0ZxU_YC_pCgmETwWNQKyeMqLb9Afo_WSoi~kcK5mwaepLz96AHEmAzWJQblCNhundhnOIYTFLWoaYU72IaFoLwMSgUPWqqcsXkb9_T6ngINbs4IjEwq7nIzYYUOXE~xstN0szal23ySuNzxhalhpNfjqBJ61dn6a~HzqmHhy_ryh27D__~zPLXmXENDWFYcNLRX3eDtPEFa5MLIX2ml~gv7hMLlxwHZVjWSmXVcvH8n1VFZ8SXgPOgb9bwwz_UZ4CQgxUTGV4uLIZOH6LyQvOqXRQAVzTFMJT0CMoJwWvyc9_ZxExQ--.jpg
//media.inmobalia.com/imgV1/B8vEv5Xh_VThvnEqMx4G0ZxU_YC_pCgmETwWNQKyeMqLb9Afo_WSoi~kcK5mwaepLz96AHEmAzWJQblCNhundhnOIYTFLWoaYU72IaFoJe5i6Z9YPe0Z28GzQBQWS9sfcWJUqS04O1OH4wdAp1WxMLDPCgA33iQanv6FsEsElPE7lLf7J~KvJ1CKGREWFRlRPLOvuqf~myI0d2BvUK6sj98cSeVgmTwEgztc6Iw6LDfXjsim9gV64rogZHYFMF18AKAx1ukKSP1GFHLkA5~iaH3QEGK5rc9pL4SN4gkd6Up1jNKiWRvrHgHp6e0o_PDn9MhpSA--.jpg
//media.inmobalia.com/imgV1/B8vEv5Xh_VThvnEqMx4G0ZxU_YC_pCgmETwWNQKyeMqLb9Afo_WSoi~kcK5mwaepLz96AHEmAzWJQblCNhundhnOIYTFLWoaYU72IaFoehZ1t2LkYweqJvHsz0qg0w~a4PtyKj2hxjE2XsSY510wNyNyrI2e_4HICWjGQM9_M1sq__IGFOlNFqN5VjMQUOynMwH3G7EkTrK~o4QwwTdwVU2DzMLb_zm0Z600W04FcUemiwlxBsDisAJ489Zz7ot0CYE9zZZUMkYzsVFQOdh3SnSYRfz7PJH_Moc4h4X1GNjOEvnGuAABJ8iJZDQlsIgauHkf7A--.jpg
//media.inmobalia.com/imgV1/B8vEv5Xh_VThvnEqMx4G0ZxU_YC_pCgmETwWNQKyeMqLb9Afo_WSoi~kcK5mwaepLz96AHEmAzWJQblCNhundhnOIYTFLWoaYU72IaFoekPip91jnTcEb56B68r8lRxGCLZFvj0Jr36S8qUdoOt6A45MM0Joc9MnV7AGwwO2p3YfI8BOFUlvjXIiyOR__~XmtWBQYGmOivWMTWC2Le23AJ0fnJ5Mq_nuc5Xjhah4WRobVO2gmymLB7SQ8mmJCvrMJ2Rxx6xLscg26JZT7tuSKNpBWFINsj1He4sacVDWD8G5xbOdi78KFsmACN8bZn~folqr4g--.jpg
//media.inmobalia.com/imgV1/B8vEv5Xh_VThvnEqMx4G0ZxU_YC_pCgmETwWNQKyeMqLb9Afo_WSoi~kcK5mwaepLz96AHEmAzWJQblCNhundhnOIYTFLWoaYU72IaFoJb9CE0yggJDMRcQTyHkyIlK_lzTwaheDlHgFDwRYLG1koqpklZAQLZkVyeoIPA6lKzr6x7_qRwEprEQSW5Cp~sPmrheDTik1IGw74BwXtF44eJpuioj2XVrmsAm80drQSaw3r5BwTRUr76ZoDt29Pdn2v9jKOtft51iI~6bEkwe8Bgrx0QAmWud6aWKgO5_w8R3tufWweDKcvdToowp2ia078pP2Sw--.jpg
//media.inmobalia.com/imgV1/B8vEv5Xh_VThvnEqMx4G0ZxU_YC_pCgmETwWNQKyeMqLb9Afo_WSoi~kcK5mwaepLz96AHEmAzWJQblCNhundhnOIYTFLWoaYU72IaFoJIgQn8Ke4llaalplkWMsRIQ6~XeK~wimPSSnhkhq9fA_~JUz2kXNLOVRxJOeb2BauaZj3xBHO6kvwUVZEMlbnrpr2kzggBCWLUNWdyhorrbh1_ut3tBXKAM0ATDQrr~wKH39SCDTDbsKsbySrTVh0CCiHvxs07YTlX_No6pnSy8bdlL3lWI5wX8MzY89gjDJfNOchFQwwYiz0EPLl4oXqPkxXb3E3A--.jpg
//media.inmobalia.com/imgV1/B8vEv5Xh_VThvnEqMx4G0ZxU_YC_pCgmETwWNQKyeMqLb9Afo_WSoi~kcK5mwaepLz96AHEmAzWJQblCNhundhnOIYTFLWoaYU72IaFoehMWzTvNaCYVlFaULvNdAOFDSYzUd7dE1kqDzhHKnIoTyGdr2gO3Q3AQB4fHaD_l8qY8D3ZQijY_C6vqzIhfiKOg4stwWhY_xiTSwCbQ43UordoHg1rHq49w_vhA~5SZSyc7CU3V1uV4GhxYEpJIoARLt5Gz5RVb6_rZj0VnvquBze7q~LEfg_OovyKgthe_NGLZ8ygCqthuY2fNLKTTmhsIYcWNng--.jpg
//media.inmobalia.com/imgV1/B8vEv5Xh_VThvnEqMx4G0ZxU_YC_pCgmETwWNQKyeMqLb9Afo_WSoi~kcK5mwaepLz96AHEmAzWJQblCNhundhnOIYTFLWoaYU72IaFoK4Hzf76nsWbQiheG4piQ3ls9nCsDAFgDOgfDdm0~zgd_EaE6LsVIIEoh6A0tmwJEYt1iHZAy9QrE7S0IJ0K4yKX77Pd6qTAShDdgOVINACjXMYPkSR3IsXukH0NcBjRqvEPaDUWIZD9v8w0NITvGh~GIYnWcz~cAlAxmhBea0ESi2gcRzhZPMF6D9NjxRdTodKid2N9fEEsH0MaN_oPXkpmnKT7dHg--.jpg
//media.inmobalia.com/imgV1/B8vEv5Xh_VThvnEqMx4G0ZxU_YC_pCgmETwWNQKyeMqLb9Afo_WSoi~kcK5mwaepLz96AHEmAzWJQblCNhundhnOIYTFLWoaYU72IaFofeVfMeBVJsbr5xo86BVDc9CLRLwsxn50uT~24vtYreI3S2KnF1Eu6mELet~VsaLtAX7gYZsUJQncSr8rVkxvZwKt~pTDvKr4f4jp2kCpr9UxHRDu~1dTgL9CWVOXKe~HmisUDIApD~oCRzf4VLe8EJLw2QQjKouf6Z3DRV2re4LjtXQQFtmhSvLoGOgXMlfeTHeabvRKWqwlTcjzQc1lmGNzRoNj4g--.jpg
//media.inmobalia.com/imgV1/B8vEv5Xh_VThvnEqMx4G0ZxU_YC_pCgmETwWNQKyeMqLb9Afo_WSoi~kcK5mwaepLz96AHEmAzWJQblCNhundhnOIYTFLWoaYU72IaFoeASODDBDnEY38bN92HkCv8gk8fBfXJ1UNRnqV504vXK1L6K~nunGyIAOdXboWH0NxfbMde~4v~RW4nOGKjybmrqFilCNAL4Ih6cPhZrxSx9OPmppsU8ucu3tCegRAXjtoZpOdtqpb1TNXjuNNVROvmZL8ofOsM1yYTHIUMtqBkD8ZHxh1G7d8C_vMTXaantZICoFQA6odjN1vVcNrmcC~9HwzW~_2g--.jpg
//media.inmobalia.com/imgV1/B8vEv5Xh_VThvnEqMx4G0ZxU_YC_pCgmETwWNQKyeMqLb9Afo_WSoi~kcK5mwaepLz96AHEmAzWJQblCNhundhnOIYTFLWoaYU72IaFoJN3w1uMQAZRQJMG3vWUZKwfEZ50GOwicBIlx7bIZUcBGTM6EutYknN1QQWxaTnht0iQcUddkJZkSzjFFWaQTmY14ob68~750cwkonG7akBxAzz50gM8NWoHZ3xk1GhnM0MhkaSV2pphyHyCAUHyV_ofo9jd4V3g2JZiQlco2Vzzv6~iEHyr14tBX1TqTzGNDJcK~3pC10im2aEVY_FHT1otDyws3VQ--.jpg
//media.inmobalia.com/imgV1/B8vEv5Xh_VThvnEqMx4G0ZxU_YC_pCgmETwWNQKyeMqLb9Afo_WSoi~kcK5mwaepLz96AHEmAzWJQblCNhundhnOIYTFLWoaYU72IaFoLD61EACRdV_lFD5Cqv~bi~qPT12_dx0UOp8bbzIxsuSyw2agzWUF0x~CzU6RqvOqrzSXCQqRH~qLdlXfF81x91vHI0~mZOno9n8DWD5M5qVDeASOF4Rms1y_gE0Ws6xuXTp9iKRIVM5d2j2aeH569h2Ueap2GX6b3JNs~0lBFS~C8d7jqMA4wmRIndpxfmUeqZm2Ju~8kgtTaFK2XePoVuzfVXdWbQ--.jpg
//media.inmobalia.com/imgV1/B8vEv5Xh_VThvnEqMx4G0ZxU_YC_pCgmETwWNQKyeMqLb9Afo_WSoi~kcK5mwaepLz96AHEmAzWJQblCNhundhnOIYTFLWoaYU72IaFofqGsMwYovVrRig67C7K~2ZuMWw2MojvPdhkk1cP_KHaDQqhZv0Z5X_RQAUs8ohJVu_rUelVvC6yPUWX4~xqDVWEhopJgXBDSxXRizdL0WGETQwAeqhGrJrsm16PmgA_tim06DdX0txkQ6h0Ia~X_LRxOfk5w7KA~4hm3nPi1J9KwbwnHj~Ha1QD3fvxOXhaIaY4NuI~wIym3NUVnRhAKFQch4Z7W_A--.jpg
//media.inmobalia.com/imgV1/B8vEv5Xh_VThvnEqMx4G0ZxU_YC_pCgmETwWNQKyeMqLb9Afo_WSoi~kcK5mwaepLz96AHEmAzWJQblCNhundhnOIYTFLWoaYU72IaFoK4b711Mi1j~Ep_EwUbT0cMMa~56BzLODSY1xT7bFeoQyhcBgW4f8Ny~LxOzM9~Vz21kcIPT3e2R~0Lgs7EPsl08tGH4uah79DjJRLRezSeMO~Fay0Xe1X6dxnnOpbPvshboKT8_YgvF9BFr5msFTux1wgCYi5Sugb4VXGlI~Sr~1nkH08SCl6DDXy7A1PpHwxgxkyw1cg0dmMiAgikp1riVNYCpXrQ--.jpg
Benatalaya, Estepona
Penthouse
SOLD
Front line golf penthouse, Benatalaya, Estepona
Immaculate frontline golf corner penthouse in Benatalaya, in the area of Atalaya – Capanes Sur.
The property is distributed over one floor. Through a spacious entrance hall we access the property where we find a great kitchen with separate utility room, a living-dining room with lots of light, two en-suite bedrooms, one of them with private terrace and the master suite with a large wardrobe area and bathroom with bathtub and separate shower.
From the living room, the kitchen and two of the bedrooms there is direct access to a large south and west facing terrace with beautiful views to the Atalaya golf course which allows us to enjoy it practically all year round.
The property includes two parking spaces and a storage room.
The urbanization Benatalaya is a private complex with 24 hours security, Spa area, gym and several outdoor swimming pools.
For families with children, the well-known bilingual school Atalaya is within walking distance. There is also a supermarket and coffee shop in the surrounding area. Golf lovers can enjoy Atalaya Golf, Paraiso Golf or Guadalmina Golf in just five minutes by car.
Thanks to the magnificent position of this penthouse within the urbanization it is one of the best units in the whole complex.
REFERENCE

208-01653P

bedrooms

3

bathrooms

3
built

258m²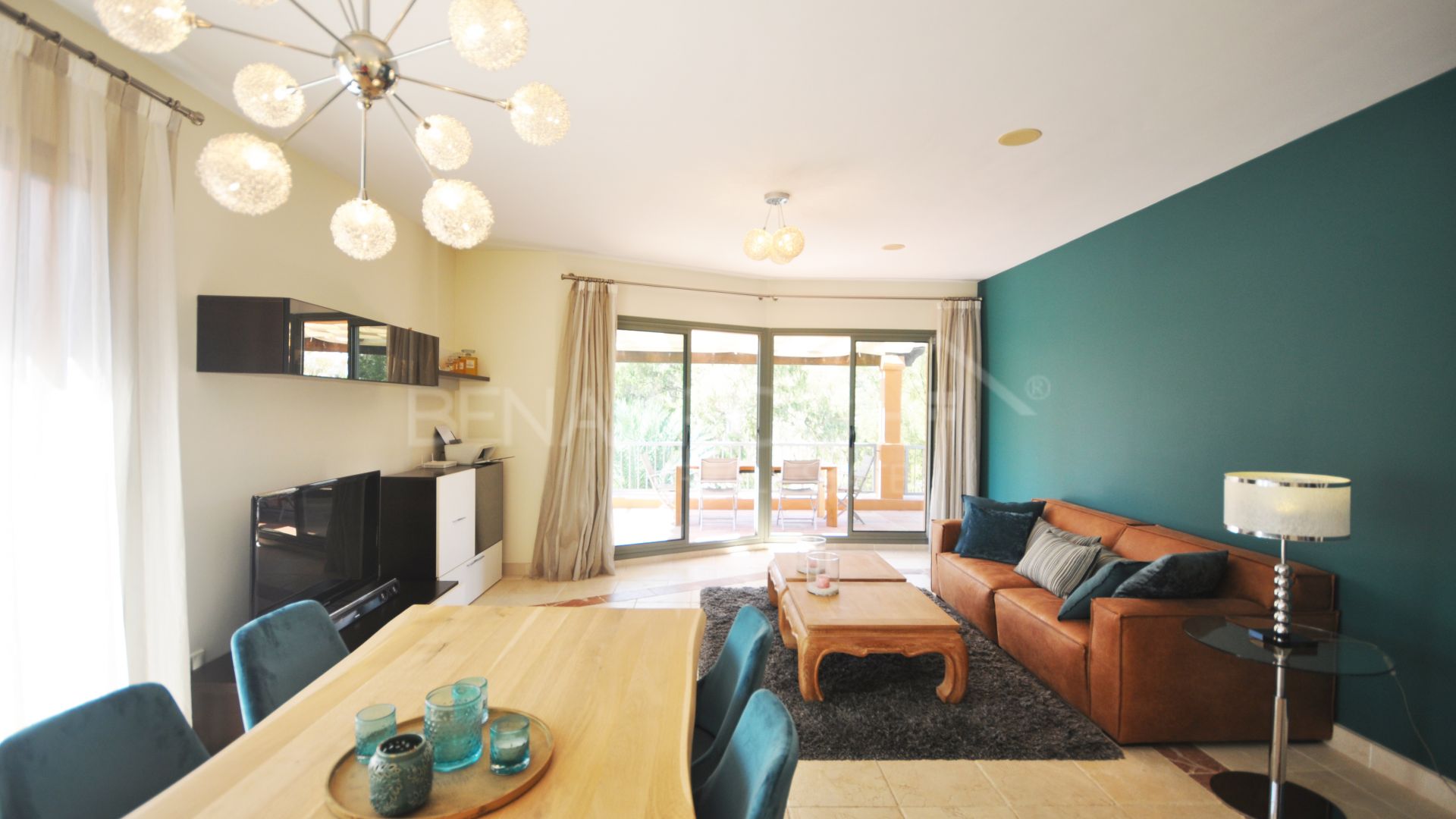 Review
Do you know Benatalaya?
Video of Estepona Area
similar properties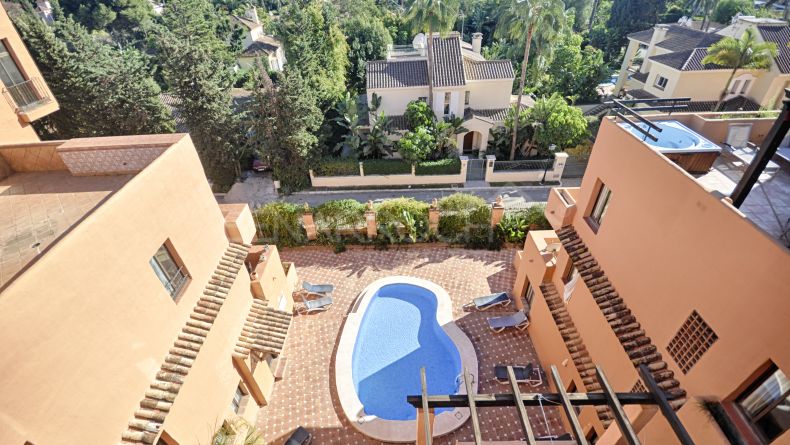 299.000 €
Penthouse located in the New Golden Mile of Estepona, just a few steps from the beach, in Paraiso Barronal.Through a spacious ...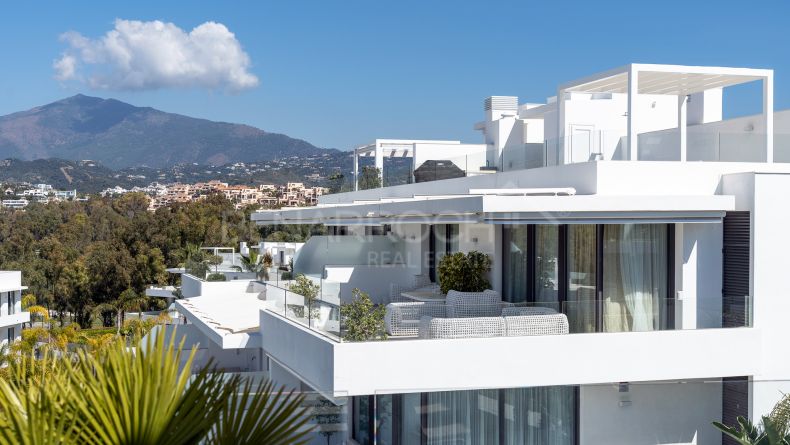 949.000 €
Penthouse located in the Cataleya complex in Estepona, very close to the Atalaya Golf and Country Club and just a few minutes ...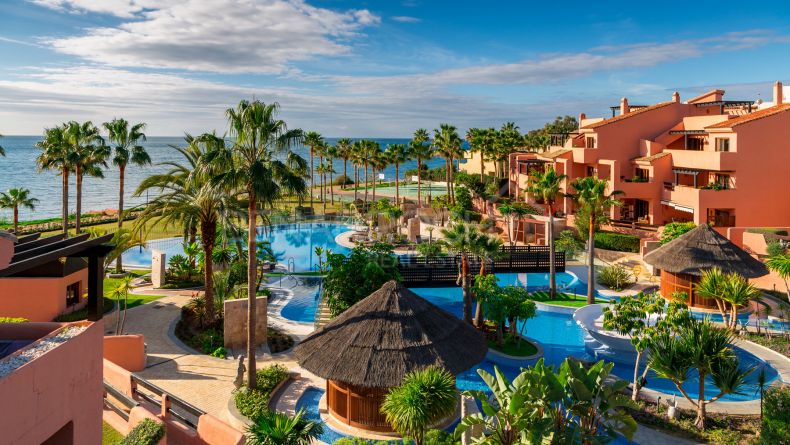 725.000 €
Beautiful penthouse on one level in the urbanization Mar Azul, located in front of the sea on the New Golden Mile. Very close to ...