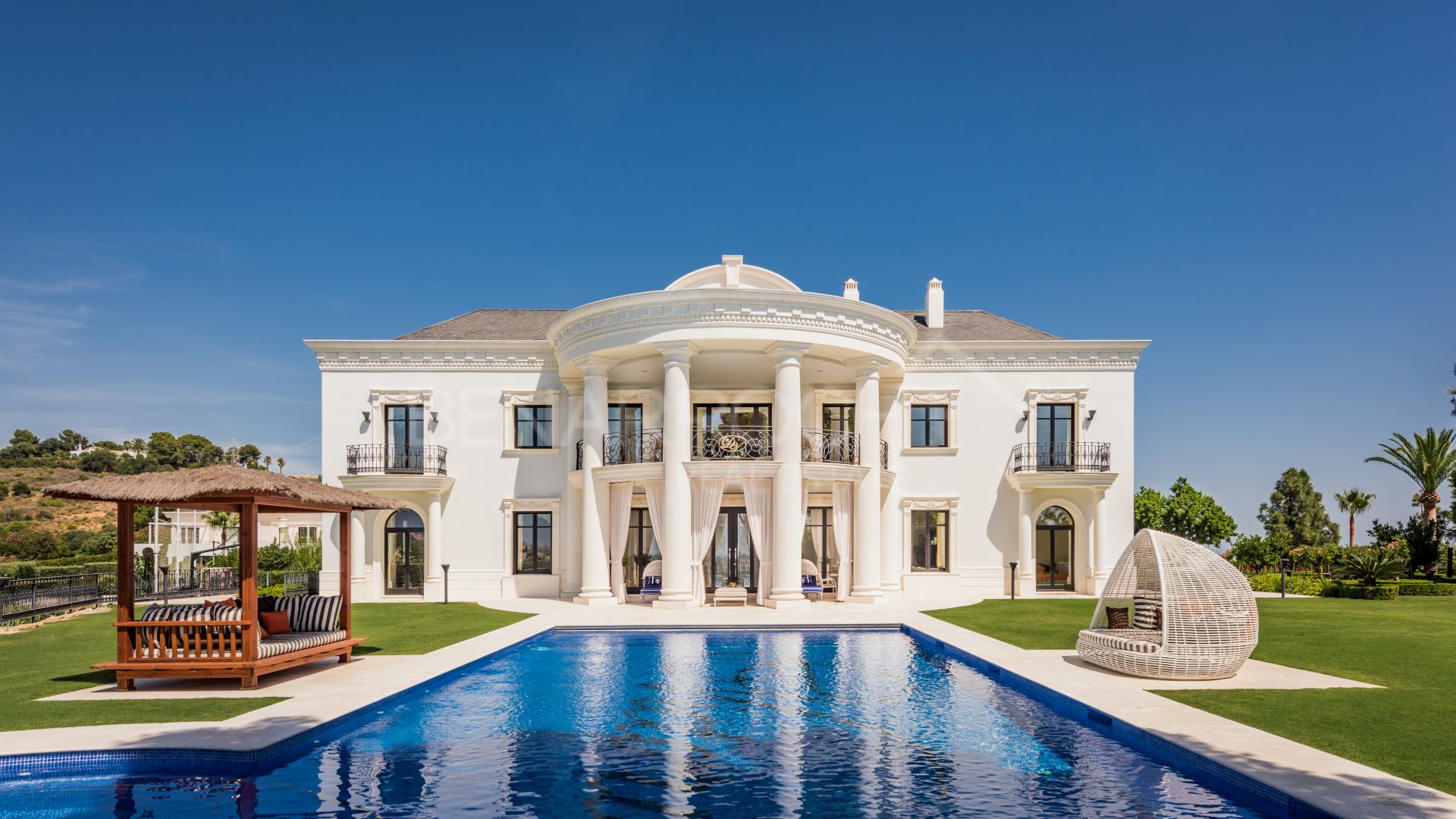 //media.inmobalia.com/imgV1/B8vEv5Xh_VThvnEqMx4G0ZxU_YC_pCgmETwWNQKyeMqLb9Afo_WSoi~kcK5mwaepLz96AHEmAzWJQblCNhundhnOIYTFLWoaYU7x94lHZP_uLmk1LBSxTEwTeE3721dB9dybHG13pDYFXGXKcTnPlh5m7WOcZVXyG5bA4BK_hbDQzzaJXc0xeZuPhZM0uP9D24IJV1iF0lvbBWD96ek01Q13S3g_vnDs72JKW_cW_pRA0ePVbqCOAJ2y9MGkSlmvKMFOE5JC_MIspuZA84i1w68Hbr0OceOxk~uIgQUkPNrqkjj84ivXLtD6ylshFeudGIgtFg--.jpg
//media.inmobalia.com/imgV1/B8vEv5Xh_VThvnEqMx4G0ZxU_YC_pCgmETwWNQKyeMqLb9Afo_WSoi~kcK5mwaepLz96AHEmAzWJQblCNhundhnOIYTFLWoaYU7x94lHMUNfhoeop2Ah1ypM_TUT36rDhgZrZa0DRPCJzCKY0FgK47mFHfKL12o4CqJBE~_rGyZsjRF0K3xueXt5SAHkRsv2PIcM4_SJOXQIOk_bIYDJaTPi6axm3fh29p~OG6dE17WwfNkyIA2LMyhjDLFb3D~Kaea8mundTzUTQoYLLl3COy8H6zdoHKN8VYbr8Z1KBBSSPXwZr_Bl51GYS6TmBnU3dt35OA--.jpg
//media.inmobalia.com/imgV1/B8vEv5Xh_VThvnEqMx4G0ZxU_YC_pCgmETwWNQKyeMqLb9Afo_WSoi~kcK5mwaepLz96AHEmAzWJQblCNhundhnOIYTFLWoaYU7x94lHNtGV4PnxgXz2lorMn0Lut2eELLCHcsepRGxb4dNDyQUoPaUvqYNc6FdF9XJmairZr3F1CzNQkIwckkr38Llu2EFDg9HMWeS2OMGMkPxEw8c~6JS3mtqoPM8HVwZ5BTlnr~evg4ZdjKHuTV~6~wGMOfrxhG8a2Vph_4m~wlmNIDTMjoLNBEQRlPQO1VhrN3zyQUqAeP5y1rpejMglB16uNJNv7vgSkA--.jpg
//media.inmobalia.com/imgV1/B8vEv5Xh_VThvnEqMx4G0ZxU_YC_pCgmETwWNQKyeMqLb9Afo_WSoi~kcK5mwaepLz96AHEmAzWJQblCNhundhnOIYTFLWoaYU7x94lHYAwyCr5B9aQwNPU9bSUGV1rwrh_M8mvhME7XnVsFUhycP6rugQ_PmegEzqG5RwYgTQmZZ62OYKucYRaEmr1JJAGICLsYL_aFVt45ICLCjTtAo7VHQQ5nggQKZlccakCPtyVkNs~es8ZJLz7bTKDXtthpfkvaxUPBKPet5smd7ODB1Gp9p9jHbuiMQnWlkxUrTfrtvn0X~HvnsGs_PHhM2NscdAB0~g--.jpg
//media.inmobalia.com/imgV1/B8vEv5Xh_VThvnEqMx4G0ZxU_YC_pCgmETwWNQKyeMqLb9Afo_WSoi~kcK5mwaepLz96AHEmAzWJQblCNhundhnOIYTFLWoaYU7x94lHNtYASK52sjWOVlpk~3eiP9ICuVLgCdBC2Paweo2bIEXTdJlKArRoe7x~d2_Nc6flj5fsmZOjstJ9P9lu7X15kxMbhhvxIwQC5JtzClnPmJNbztC5mLseCKALfoKdGX1z4y5yolTI1leIlP6QU2ZO6IKFtly6LetogK~HyKbc_jW2cpD6XTcFGme8qgyr7gwZamiOeEvrFsSbWhFdtqcoRYxQZe9Txg--.jpg
//media.inmobalia.com/imgV1/B8vEv5Xh_VThvnEqMx4G0ZxU_YC_pCgmETwWNQKyeMqLb9Afo_WSoi~kcK5mwaepLz96AHEmAzWJQblCNhundhnOIYTFLWoaYU7x94lHMRLOz9U4Dm25HQ3LB4f1~nn3jqfWGbZOw_9Wvh2HBYzNgznV3jHTpgYLVfg3gFS_wJHM66uF2aTQgNY0DTGmnP4Eso~UQs09mRmoaISceRI_kjGTB_kM1DMxFYdbopsAzstDZXp~nT9q9_BVp3MP1xXfO53xe2RlWsm_C2DCzt8obAU0QT_rieygAqEXL5uqCUQAVoRKDqeZaKSuXzzfkvNWBClqAw--.jpg
//media.inmobalia.com/imgV1/B8vEv5Xh_VThvnEqMx4G0ZxU_YC_pCgmETwWNQKyeMqLb9Afo_WSoi~kcK5mwaepLz96AHEmAzWJQblCNhundhnOIYTFLWoaYU7x94lHMmqNUTumeRHF1gvB99T6hj8RHk61lIpaKyurDZYGD7gwyyTsT8GxNl1r5LFDnnrjlYKwb26SYHOIXAKU8QqZVoVaOA6cjmbvUA7hGjWYNaNiuizXjbyCtSEjr2E9QWBG8YTLPb~_Rm3OlX37pL1JwMmpGQiawTG9k8T0HIIsdP1ikUa2FVSliKiL49wMkqnjS1btB2IlJPeQXIrsg6Itvj8kL6ZHXg--.jpg
//media.inmobalia.com/imgV1/B8vEv5Xh_VThvnEqMx4G0ZxU_YC_pCgmETwWNQKyeMqLb9Afo_WSoi~kcK5mwaepLz96AHEmAzWJQblCNhundhnOIYTFLWoaYU7x94lHNVOHnTHWHZqgqraQMoKUEhz29Hk7OO38OXVFnZCkSD7of_lbO9y7zWaHG0_Tby0mM23quWY426Vnu86Zc7y1mQniSEKkjpqC3DKwTfPv46~xY2imTXbqATuefoObCT_wZxVgROJfn3bQKB3fhRIK7Vp_xUjkWTJUxIbRWwzyPa5g6tOVnjtmbDBo0OkRRL4zn1xhktmpzgSktFWZxbsBOLRVKQTReA--.jpg
//media.inmobalia.com/imgV1/B8vEv5Xh_VThvnEqMx4G0ZxU_YC_pCgmETwWNQKyeMqLb9Afo_WSoi~kcK5mwaepLz96AHEmAzWJQblCNhundhnOIYTFLWoaYU7x94lHMRKVm6XyH5ZRYfoXnvjeRmwvA4Rf3~0s56pCBFKZ1Vzw5R0jkDgaOAzAHywQkJ0j8sLPBQ8NYWgx3UedHnUYdr5VJ~_p55HOo7nlx6VRElIIA6qbsLuYiGnqPPzVqWGcTS2TktUSa2qULN1u_HMXxiP9at3kesI90ijaxNzNOQRlNzYF7Tz~CeqWZrDmzXGm4HMRF1dRtKPJMqNEznCTYKNK7EZkqA--.jpg
//media.inmobalia.com/imgV1/B8vEv5Xh_VThvnEqMx4G0ZxU_YC_pCgmETwWNQKyeMqLb9Afo_WSoi~kcK5mwaepLz96AHEmAzWJQblCNhundhnOIYTFLWoaYU7x94lHY75r9K~4leST5o_b8MhjUa0MPI_6LjKI_J6kFRaH1x9oBwdURHul0aqQj5x2P2tgBt2DYIHKrB_KsCdt~ZfR1SjcfNdidStnEzgCzZtguLorqhPuLXhcs9puceiXSh8bbbkyTmkRhcGxuyyUr~acssmfE9E2AR2MHCIMReLy3fokx2xlJU22MhtqXhZ4e86RD9z5SeoreiAL5ONL85_faHD6cA84ww--.jpg
//media.inmobalia.com/imgV1/B8vEv5Xh_VThvnEqMx4G0ZxU_YC_pCgmETwWNQKyeMqLb9Afo_WSoi~kcK5mwaepLz96AHEmAzWJQblCNhundhnOIYTFLWoaYU7x94lHOhw~WVk6YSnNjkhBI69v6Pk51dF0nSGy4ji9oaqgJMSunTei5vRDE~UuvGKgvGAqQ3YfopYIOENtiWujQ1F3o5Do1HmAyJzbxpqwWXAG1cTEDkAUqdyOu2UMjTwCvMHAafvfVgDvD7UfxW_jKRfx7LCJ0ReGudGpqrlO~1uPomAwJgQIhAoswLaUUcd5pgmNIvYeKw6cAtJ0ONtYLYwizTuTl7hJOA--.jpg
//media.inmobalia.com/imgV1/B8vEv5Xh_VThvnEqMx4G0ZxU_YC_pCgmETwWNQKyeMqLb9Afo_WSoi~kcK5mwaepLz96AHEmAzWJQblCNhundhnOIYTFLWoaYU7x94lHMD7_ZxoICGjI2WLqOfcb8oqFr7oOO87Ez0ubyamh9LxHh4~flyHNszAmILIIgx5cEeRxVGkO8kTMCqEFsIAJBIL9Ufl~J7XdZc~0fhwX2gNAs59WG5opJLDHCWmzmX8xelhFI5M08oyP32iLOs_MGxEG_hPqpYR4Prn1puUqyquevVRS2clYAVqSBRiBOdSvMtEsWRpqx7D34k4AsaWU8oKt16~Hkg--.jpg
//media.inmobalia.com/imgV1/B8vEv5Xh_VThvnEqMx4G0ZxU_YC_pCgmETwWNQKyeMqLb9Afo_WSoi~kcK5mwaepLz96AHEmAzWJQblCNhundhnOIYTFLWoaYU7x94lHNtflQ8Ieobezqpq0zhMtvbsT8418_jE2IRrc3eczmrlzDytHTkzmyyHPn1568k2dMx~vwdskZuiuMKk8ZZoo~g8G~PtzC1CocNfzvLQskR_LAHDv89grgARy70JUxCC44eUoSfWYnFuTNkXQ6jyfjKZ9oAqKLyQtbKrhpMlNL6q4Fi7vVDUYCKDkzTkGC9k9iy3DpGpN54obTFxvyVqvcBL55lUd7w--.jpg
//media.inmobalia.com/imgV1/B8vEv5Xh_VThvnEqMx4G0ZxU_YC_pCgmETwWNQKyeMqLb9Afo_WSoi~kcK5mwaepLz96AHEmAzWJQblCNhundhnOIYTFLWoaYU7x94lHNtftWXl00a9cyHGHGLveXDYH~IFqdpHWlUMW8Op7qjYm~iAvOaeB6z3BCT7d2iCYCXR4P4KIuOGMO5ebU0dREmqEnn8tCaGBfeM6C84hGjZdnYnuDwtWcs1i_xZwz2I_bTLO2tu~GzRVD3pebUquYgKAeBaoQjVxJJX7IdbfrQNr6PgPXM6p1glv0t99Ze6x0t_Yl7R6Es4J~EGpAsAkyvZUW09ssw--.jpg
//media.inmobalia.com/imgV1/B8vEv5Xh_VThvnEqMx4G0ZxU_YC_pCgmETwWNQKyeMqLb9Afo_WSoi~kcK5mwaepLz96AHEmAzWJQblCNhundhnOIYTFLWoaYU7x94lHMRG4AfUDqQ_85JYzOsyM5hKZCebPEbDskM_zCQZXsLv_96X8_MVyA_rveh9imDK8KzqfID2emIlBG6T73HjeUYUxHlPLFjyVWK6qYZ4IMJk_nG1vXo5yQqX4ZaXAVao4_mQpdY213yin_Kp~wD7Kx_lkraU6MkRXW_M870LiLQB6V1iQ6sxXCznG8iyFxkqaXFwKSPQM7HSnndtnZ70B1w2uNOkRnA--.jpg
//media.inmobalia.com/imgV1/B8vEv5Xh_VThvnEqMx4G0ZxU_YC_pCgmETwWNQKyeMqLb9Afo_WSoi~kcK5mwaepLz96AHEmAzWJQblCNhundhnOIYTFLWoaYU7x94lHYAqDKkuywYqas_gWsmMKXDdZ~WfHVkUE9IeoSpzTS1Tn~4PRGw3igrATfKc7yOiH6kf75uBrGRxAK_ZeTCn4M_fkJjmrq5gmgg8rRD7uIEPnd6LMDqVDb8U_RB5Jj6e1t1~E_08qiFvUWJISfTPCVNPUqik3SCa5lFb11008i0zpXEcRISvVSdap7ilQvHlDqzziBTk6JcFcuZdfTc7rDA5JmfZPHQ--.jpg
//media.inmobalia.com/imgV1/B8vEv5Xh_VThvnEqMx4G0ZxU_YC_pCgmETwWNQKyeMqLb9Afo_WSoi~kcK5mwaepLz96AHEmAzWJQblCNhundhnOIYTFLWoaYU7x94lHZKvu1hIVjuIR4ZO8s8qFclv~UsZVrBqlPgq~57XN0SpCObb7lI2hKnpfCPoGifLE0XSKMsPqiR6k3UGATRMtEGJPdU4J5FWwggSjdRbSCq60ramMUbkWbRcMz1aLUDydboctHXUbucs2HKbTyKyagdh9N9VUSrcBB4zZdqrbz~rsbGodZWMrMjHOy8QlcQMuyf7oFoSmc24eHqpqiDf6nbtVAcuQtw--.jpg
//media.inmobalia.com/imgV1/B8vEv5Xh_VThvnEqMx4G0ZxU_YC_pCgmETwWNQKyeMqLb9Afo_WSoi~kcK5mwaepLz96AHEmAzWJQblCNhundhnOIYTFLWoaYU7x94lHNVlATYEhL~WdaNE1ZA6T7NIo1yE8QAeF6CTI3AO4XHRi3PeAVCoyOJOqdK3JBvXX6ruEyP5ISwtCoD_oZFllLN4b7ncgrgJqxY6G5BwMN3URejBePTNblucC8OefxjEzM_XmoeyyqSUvV7ZHDZXjQRhEq~mRWhbExiUvjnWC1UhfMhtQ~_4BGI0LS9K_KpgGNIsS6HFwOZI4sy6pv40HoSyx~~100g--.jpg
//media.inmobalia.com/imgV1/B8vEv5Xh_VThvnEqMx4G0ZxU_YC_pCgmETwWNQKyeMqLb9Afo_WSoi~kcK5mwaepLz96AHEmAzWJQblCNhundhnOIYTFLWoaYU7x94lHYFEDdvppi10gjeJ_3QNeFmQ2NUd67nz0pkl_WL5b0XGbHV7~0naiIKoflITzHxtc2o4pDITsPNZjzVPqPnMdSyHah0~ryonVxF7Sl7mInWAv6DwQ3JWBj2JsZaga14eCIzLjt0CHjj7~PM28CZB0mZIuIxqfJRJvtrSC2X9OayBOQ41oiWg6_QRQcUmNsGxpdbdZhBpjxqdKClyB7DTSBjyDrI6lCw--.jpg
//media.inmobalia.com/imgV1/B8vEv5Xh_VThvnEqMx4G0ZxU_YC_pCgmETwWNQKyeMqLb9Afo_WSoi~kcK5mwaepLz96AHEmAzWJQblCNhundhnOIYTFLWoaYU7x94lHNOBa57OtTF7dOoYdUSX9zKS4BMRMlanBfym36jbvrgK2bBHsPc_35NUEwEaV~8z_E1qUiHuwxFetfwHIHpS0jZS4q8Wtxs8HDKOAiySolbjnS_qTKRxnhCGR7m5vV7Aamyf04hFTjF843TWZfZzIQ4UmdB7cLkCMmvOweftkXZ2uX5XlAHTjcn1weNF8Up0mdojz5lTAG7IUYkzHs4~KQporCQSEFA--.jpg
//media.inmobalia.com/imgV1/B8vEv5Xh_VThvnEqMx4G0ZxU_YC_pCgmETwWNQKyeMqLb9Afo_WSoi~kcK5mwaepLz96AHEmAzWJQblCNhundhnOIYTFLWoaYU7x94lHZKyP~Xdl1Rs0U6eXuke7CixtGe9iVppkpNW6J8bF720m30uIIQ1tPmGCdRISjJ6QeuLtCyRRGTErRTjyzvYWIgdStB56lZpF3n6frRxyQZRMYkkYkXWVY_n2WyL8mEoyD3WcakKGtV1dvIX~tP8NaOjLKv67DbfmwgoGGFZYY_sZqXDSplo2wouKGYXgMArwQZzvEWugo8rTn~LNC2ACCTSSrpbiZw--.jpg
//media.inmobalia.com/imgV1/B8vEv5Xh_VThvnEqMx4G0ZxU_YC_pCgmETwWNQKyeMqLb9Afo_WSoi~kcK5mwaepLz96AHEmAzWJQblCNhundhnOIYTFLWoaYU7x94lHZmKYn3_4VIwEKS7KOyOK2BN9SYMjgMXaRRF1ihWvbdt85ta6oMFhnQjIPxLpTknCdxBriJw3kobR~juS4ea1XSmWGxZS6dpt6lbiSovZ_oSAVNbVzEyXT0yrCScdwkBUgpsICjjREeMWctslot6x1NC3hj~E8RK6BuPJWpdkGX4DNVY9CRcsEsCpB_zoC6rzvk~pHIXpI7HnQsCCaPu2jKrIRZqXkw--.jpg
//media.inmobalia.com/imgV1/B8vEv5Xh_VThvnEqMx4G0ZxU_YC_pCgmETwWNQKyeMqLb9Afo_WSoi~kcK5mwaepLz96AHEmAzWJQblCNhundhnOIYTFLWoaYU7x94lHMjr8FHUhbw4uu6rC~V5QV4cJt1O89iDwpeQ0U_m~C38bQYWdvQI5LROOctmDNn4dwnP50s0PaH5fDQqsg5ThLwxg~qltr4rrnZM5i1A71SD7PJY0ATQatA2i51~g20xFyOX2Y_RPd9TbPYQvJEwZIYRIwTY0C246~qRBFIHqT5Ex9Q8Mm8DL0nx5r2LQNMicjemHBovyMXOIjwoIAfQk_olGjwmMvg--.jpg
//media.inmobalia.com/imgV1/B8vEv5Xh_VThvnEqMx4G0ZxU_YC_pCgmETwWNQKyeMqLb9Afo_WSoi~kcK5mwaepLz96AHEmAzWJQblCNhundhnOIYTFLWoaYU7x94lHNottyzSLShN4s~JicV~cA5SeJ~KsDGc1unlVIELNDtvMXQWmx~rMBeyDuXCATaw98W3PZePeVgv2bjHCz_c~Ob~bGPl6K74RV4muMKwFELfC_JCv8ubjJleeis6iBh1u~XRlSqEF4zps4wGCPRnwqbhcn4fEda7aWZsrO228vJ46l7gQuApZie8xc5VYBWObpsXNQ~IgTPduS_3iqTTkFxsboDrGkQ--.jpg
//media.inmobalia.com/imgV1/B8vEv5Xh_VThvnEqMx4G0ZxU_YC_pCgmETwWNQKyeMqLb9Afo_WSoi~kcK5mwaepLz96AHEmAzWJQblCNhundhnOIYTFLWoaYU7x94lHOz3SMEsKeE7BR1CKfMgfVcnxZIMpfqdpyTlgQZSwnHvvnliWZodMylZg8kA2UFkFjHRuBhBkAugiVZBACUCTr6a99UTo24t~S56YX1dv2kfjrC~SIAREd2BfGjjcOq8NTzf6rxgCFdyU43LLw66KB8P2yV0Xjqqa8yXc03zyNZeR9q_YS9NJJ0AXTkSZXcvnpJxNxnD23lBEHnguoBW8v~bj7~3~zA--.jpg
//media.inmobalia.com/imgV1/B8vEv5Xh_VThvnEqMx4G0ZxU_YC_pCgmETwWNQKyeMqLb9Afo_WSoi~kcK5mwaepLz96AHEmAzWJQblCNhundhnOIYTFLWoaYU7x94lHNOHhq2tRarsgPkweXlccWpeCBIfgqZKwrTteBjt~dXL77TXSXZB6PHKRz0In2vNxa~hAwbxW7gML9B~FrNDbY9jQeuD9pEmI~nVqIBozcubyoSFUnBDw~YiT9a_agkEvUdEbPrONlue3TR49DhXthaVC1cdgW9y0mndnz_XFYQ~Fj_aPLiKlGHKtGWPY7EPj9iRb0F_cVZyXp_kkraT1ZKtFXm9hJQ--.jpg
//media.inmobalia.com/imgV1/B8vEv5Xh_VThvnEqMx4G0ZxU_YC_pCgmETwWNQKyeMqLb9Afo_WSoi~kcK5mwaepLz96AHEmAzWJQblCNhundhnOIYTFLWoaYU7x94lHOz5iFZ9_Rf9Y4GqI2HxH91ZZJ2WwZ0TpmK3TwVopffCuuQAnFhSzhcU7Rv_uUBw2I71nJKWd5A97x7bBtM8hk~pyRZ4svUn8V1jl8MM7ACwFOt_3a83Qbdv9IXC8Qo3WsqDRXzo25ZHUIb4VCObmXTklKk7GQ97Ukf1rK1DbRVDzIwBGpkELOHcjxXm0jFhsm4MNYcEmUx7mNuMibXJCFsZm07QxgA--.jpg
//media.inmobalia.com/imgV1/B8vEv5Xh_VThvnEqMx4G0ZxU_YC_pCgmETwWNQKyeMqLb9Afo_WSoi~kcK5mwaepLz96AHEmAzWJQblCNhundhnOIYTFLWoaYU7x94lHNtJcJXPfGsmSgw8b_gPMPzHdC9nwWrGCj5ovdtg5Y9TxMu3XluCQOrWn19GE7cRQse7FDNEbf8qe6rjRgkmHTVI0KOZxye_BCCyRioXmKyH9frQY7cSTxX9xPHQe1ubvcUbkRUvSvsb4YCmRgcLEHU65Ak8PVB3g7KcaauHhZah03lPys_Gbxjlrp~gJr5KHmsDwKkRF4_AoQ8Qw82ZcwUGW0JxVOg--.jpg
//media.inmobalia.com/imgV1/B8vEv5Xh_VThvnEqMx4G0ZxU_YC_pCgmETwWNQKyeMqLb9Afo_WSoi~kcK5mwaepLz96AHEmAzWJQblCNhundhnOIYTFLWoaYU7x94lHMUNbntLtZ367KkbF_lJLFGZ5b900SLm4fki0IX01lQxNvm7eaOH4BJ1b49lth7rPf0RRbOgjCnt1NQGLOc2WlImHuXb1ceiR20B80W1lYvCzVwG2LfNnmDvdO9JDsQlaju4cJnAlejZp~5986VshTUi0e5IkeWboBSatcbQL7sVQkHI5~QfxUPSoblKYl1dvBC0EuDnqDcmtLxH~G_JuCTkjagUF~w--.jpg
//media.inmobalia.com/imgV1/B8vEv5Xh_VThvnEqMx4G0ZxU_YC_pCgmETwWNQKyeMqLb9Afo_WSoi~kcK5mwaepLz96AHEmAzWJQblCNhundhnOIYTFLWoaYU7x94lHY7Q~fY3IYJalKv~YeuS14O7n3Nmlj84082GlhJs5zzm1XRmeKwdhsirFBl0JD1gnqZ5cGuWouwN3p0SSM30hcwzIr1yuDaGUk5XeMLBH0RNM_ht9a9eoX6PyAMI3c0qHVHHzcHWOQSQx68nTx8qVlvLComc77FWuJAdB~Xi8gj6j8q2CjzvI_iaic1ML2LZ2MGHWAo0i3LJXeVCHpZ63~76OkX~anQ--.jpg
//media.inmobalia.com/imgV1/B8vEv5Xh_VThvnEqMx4G0ZxU_YC_pCgmETwWNQKyeMqLb9Afo_WSoi~kcK5mwaepLz96AHEmAzWJQblCNhundhnOIYTFLWoaYU7x94lHMUy6hjEECy3obzaQ9jJT7sQyZJ4UoiVs6umSEom_7Vcm1hh30Or3cWiBhd0nIUhaKwGExA1dFIpEaNRwX~INkhC6xwOITVrHBTUnNzUbyUtaZPONBLifyXMeT9EqB7XEEYFCWDbNtGnc5r5CpxA7E3aP6nEDBE8MzdlDK0G5vmx3c_VjQwoaLssIoym7SSR27ryRQewfDUaqbzP9abrI4Q62pXKgpw--.jpg
//media.inmobalia.com/imgV1/B8vEv5Xh_VThvnEqMx4G0ZxU_YC_pCgmETwWNQKyeMqLb9Afo_WSoi~kcK5mwaepLz96AHEmAzWJQblCNhundhnOIYTFLWoaYU7x94lHOh6h39pUke0vOKCJ0K328eKeVIBCSK3KnWUz38VqDEhh4a3Z9rW_CAsV1Bmtz8dceLTs_DtRvmVyN8nGJ1bNlIHskv6gjWf4QzpOsHs_KwuHmf_xYn0aceEVYSkiNSu4zkw9lu_y7NlQvjVpAqsu4WY7zY0ai3vWCb5TCEb8gcgKZxtjBdH1bRIfKu1NiyhCZyuhTnokwHR8pcKcX7VPxhU7hZgQuA--.jpg
//media.inmobalia.com/imgV1/B8vEv5Xh_VThvnEqMx4G0ZxU_YC_pCgmETwWNQKyeMqLb9Afo_WSoi~kcK5mwaepLz96AHEmAzWJQblCNhundhnOIYTFLWoaYU7x94lHOzyW0FuFwdkKaKqcqk~5Udgcdcp4VhX0rCfIYpoo0VP4SfqHlqTiMrg02TKBcDY5ULowR3RSYCXzsqEh2tgHfL90BUcGTX4p_lug6syJibw0ZES_QTWicqSyo9oIuLlBpi4P368FV5ufR~eVwGZxPr5M6p2xs7ChBnfBfQd3Za2socUZzkk_KCpdhdOOLn14yPR~nFpQMCrDFumX5tj5dokBEXjotA--.jpg
//media.inmobalia.com/imgV1/B8vEv5Xh_VThvnEqMx4G0ZxU_YC_pCgmETwWNQKyeMqLb9Afo_WSoi~kcK5mwaepLz96AHEmAzWJQblCNhundhnOIYTFLWoaYU7x94lHNVsz9shQTpJPOqIS~MxalXstPXcUiVOr2HuA8j5mUHtiQxjTo9yqjmDnOQDfJ9ZlKNbbbifuydVKbDgxq12eUScjAMocRCqsJlre8yM1_TVufPUvJQ9Iqf1ZdVplDZik4IyUeVFNojNMy9gDVgv2Rw2bmunhBSHkkGF3cQXLWeenALVHOxv4E7FWtb28juetntQsyigy3CNlSLyXZB5tZH5eh3Ei8Q--.jpg
//media.inmobalia.com/imgV1/B8vEv5Xh_VThvnEqMx4G0ZxU_YC_pCgmETwWNQKyeMqLb9Afo_WSoi~kcK5mwaepLz96AHEmAzWJQblCNhundhnOIYTFLWoaYU7x94lHNtZbsqDcmBTyiK0dV10em3Zsq~phn8FtyOKzifAnufo5GASzXinihPi6A153z16a5e_50HjVC7EjmHH7xjWbIWvlh~gRSTNSaUvruzSYYRneQZL3brGOapSz3FkB7fR1pCGJqiIEtxYKzuWuLbMozwvnH7FpIdzGGBGICHUuaurlzMwnsiGvRDHnZFlVIyy90EXyNYSrmTeRZIL9Q_i2hF7jdVjHag--.jpg
//media.inmobalia.com/imgV1/B8vEv5Xh_VThvnEqMx4G0ZxU_YC_pCgmETwWNQKyeMqLb9Afo_WSoi~kcK5mwaepLz96AHEmAzWJQblCNhundhnOIYTFLWoaYU7x94lHNtGbiUgdZzA4zsABlvNKUV871usFFKezaROx518FWafP0qlPE6blWBz~BwBBAoAa9yg8RLQIuA4BumF6oI4CziF4RAQJbtw1jExQnNsSeRVXNglhfIlf1DfRVDiohiIYaidLrP2iHWw4Z2zLc7ccLZyKoQyS8Qfc1RQCk~7iUb_Y8EG3_4wgpG6Z2EKINAepI2vLYWpKkWYLN7oPOA8~JnMU~RjoHw--.jpg
//media.inmobalia.com/imgV1/B8vEv5Xh_VThvnEqMx4G0ZxU_YC_pCgmETwWNQKyeMqLb9Afo_WSoi~kcK5mwaepLz96AHEmAzWJQblCNhundhnOIYTFLWoaYU7x94lHOziFNpuURei1TZ2C~bpcdf5JCXdYgLFh8LoORYfDqBL83ZqEyiceGYN21K7j2ySvEmfxk6cW987jr0xtzSsnFE82ugBCfb7F4DGnefhHW6KDBDsDTlMBH5xnsplK67vug4NFZ77pGjIrjBRDtFn8G6MTGEoSOnBbwLO5cHU~6GLeO0wc~nVlEvfWpSmzkR5V1yayV4o_qp563Ysmy7PQSDrKnlehhA--.jpg
Hacienda las Chapas, Marbella East
Villa
11.000.000 €
Spectacular villa in Hacienda Las Chapas, Marbella East
Luxury mansion situated in the urbanization Hacienda Las Chapas in Marbella East, only a few minutes from the centre of Marbella.
Hacienda Las Chapas is a quiet and secure urbanization in the East of Marbella. In a few minutes you can reach the golf courses of the area and various shopping centres located along the coast road.
The villa has a constructed area of 1190 square meters on a plot of 4037 square meters. The property is distributed over two floors and a basement.
On the main floor there is an entrance hall with double staircase to the upper floor, living room and TV room with fireplace with access to the terrace facing the garden and heated pool, dining room, fully equipped gourmet kitchen and two bedrooms en-suite.
The upper floor consists of the master suite with dressing room and jacuzzi and three bedrooms also en-suite. All of them with private terrace with magnificent views.
In the basement, Turkish bath, sauna, gymnasium, laundry room and separate guest flat.
A great luxury property in the East side of Marbella.
REFERENCE

208-01624P

bedrooms

6

bathrooms

6
built

1.190m²

plot

4.037m²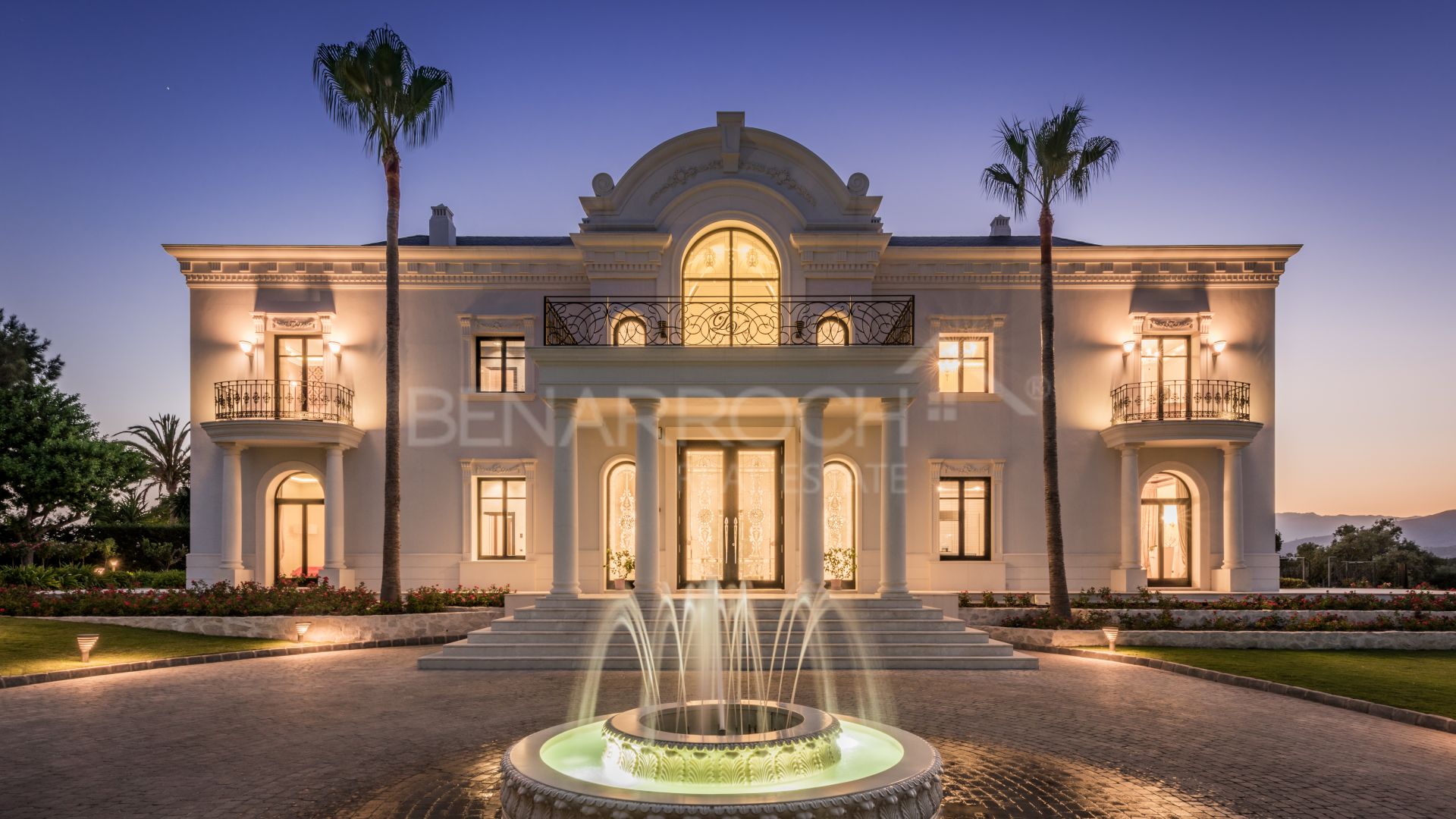 Video Villa
Video of Marbella East Area