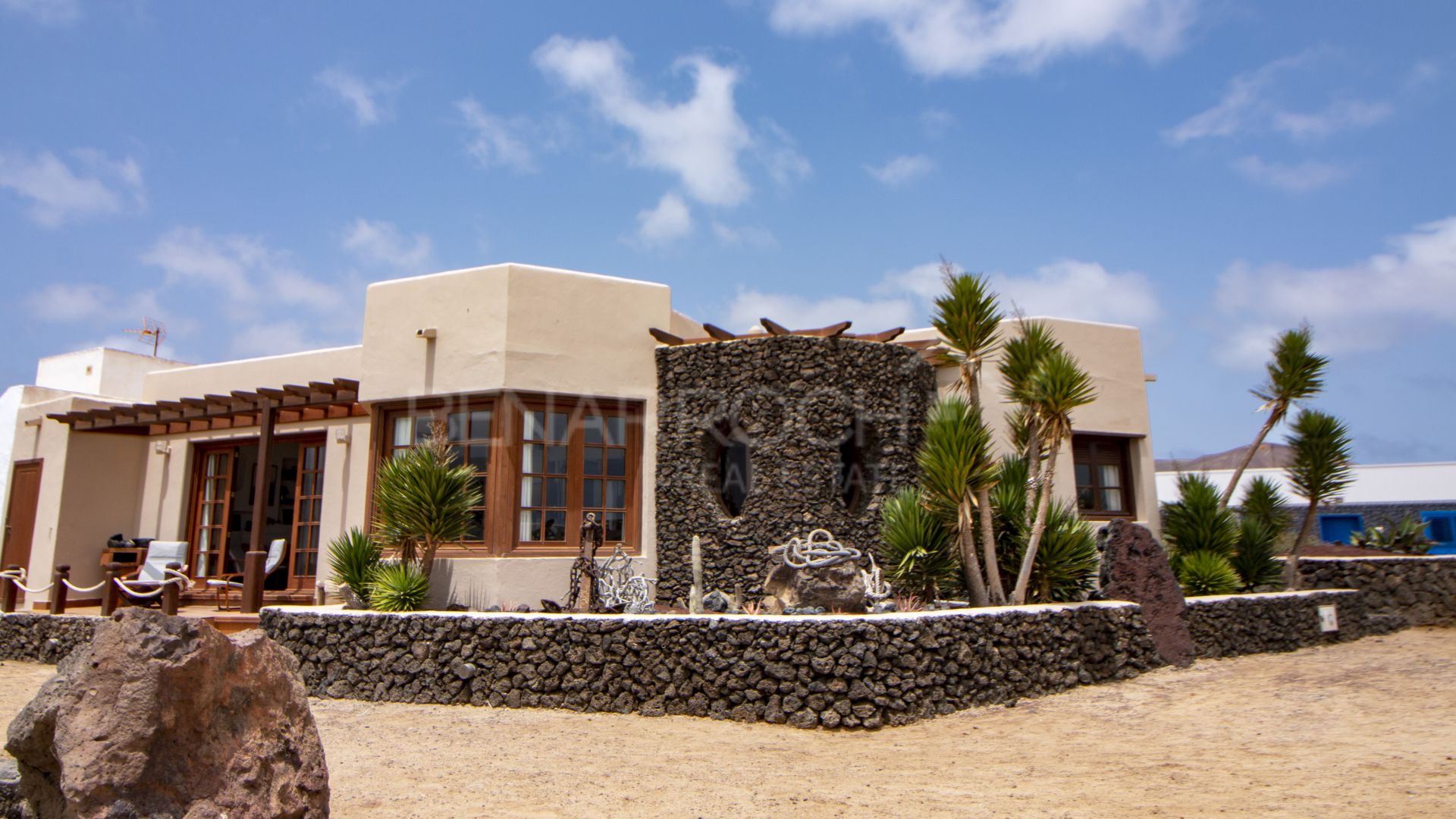 //media.inmobalia.com/imgV1/B8vEv5Xh_VThvnEqMx4G0ZxU_YC_pCgmETwWNQKyeMqLb9Afo_WSoi~kcK5mwaepLz96AHEmAzWJQblCNhundhnOIYTFLWoaYU7x8H~JR~Y7rYrvLBuA2QOEgB1uHjAaySNUs_PTcHLfOGUMftmiOImnYPJjBEvblF54fY9oClPN112W0vHH935egaXJprbn4GlKn3G_EqfPTE6fvpVg6lk2u9XSkMZvJpe7Z3u4lul0FeBxnOlQN_YW4s8hvA68pTHURHyI7nFKPXmIVLen1Mpy6ad8dgn_zKCByfMTOmEg5Rhw1o0djfS82IngkTYCpjIcCA--.jpg
//media.inmobalia.com/imgV1/B8vEv5Xh_VThvnEqMx4G0ZxU_YC_pCgmETwWNQKyeMqLb9Afo_WSoi~kcK5mwaepLz96AHEmAzWJQblCNhundhnOIYTFLWoaYU7x8H~JF6Iprefcsq9EPy4hIfE7aAJrETcWUJmoHeVq0Pse5nF4bMTtM~S3iegl2lSitdEwbSKO19qURIc9O~55SL0ZgZxJ0z5Yw8iQ3v2bC4LcZlRwt7~w_OJw9BXcDEUBeNsjiut22yXVkthBGAnzz5LZy42yc5e4Vpy8F~Qwr2wrFl_gChCC~h55BQGApU9_1vZV6jXhkM46~8H6UJ04oDkt9Y9wUNh0iw--.jpg
//media.inmobalia.com/imgV1/B8vEv5Xh_VThvnEqMx4G0ZxU_YC_pCgmETwWNQKyeMqLb9Afo_WSoi~kcK5mwaepLz96AHEmAzWJQblCNhundhnOIYTFLWoaYU7x8H~JTsjCDAJeSu4L7MkSlVJtXc~qBkL0SgEj9H37O~eKib9ceKqLxWUYW0fp6Gqewr_u7HU09ISoIHaNUK69rBzQX4HqfnGkq_auqe~65SPC_HIvAVOGey0SlgllUnC1CFyxWlgf2mfK57eKSPLL6KePepEBLZFiwyV1AL7tBK88aZlBqZwHlWR0D9Wofk~MS245e1x6yzA2pxr22e6BuzR5xYKBjJ0p0w--.jpg
//media.inmobalia.com/imgV1/B8vEv5Xh_VThvnEqMx4G0ZxU_YC_pCgmETwWNQKyeMqLb9Afo_WSoi~kcK5mwaepLz96AHEmAzWJQblCNhundhnOIYTFLWoaYU7x8H~JQkMzGgZh3QE91utt5y5aqs9HRPKqyTvVLTLf_w8oSmYXxgS2YI5BQvcSRtPmLY3QtT5FOWajcLXz5xQCGBKRPiUl2nQ6YmK7KdbDdYZbTSFHWXm1p7Qkrp~tU2DzbPHTw9SimQR7LKK~dqptfhQN6O_HzqNKAtDl5xg17E_3GislWdJG9eK26f5EGOTlUuiYuJVS4vzQXQKazU9VQyok0i5FLPfUkA--.jpg
//media.inmobalia.com/imgV1/B8vEv5Xh_VThvnEqMx4G0ZxU_YC_pCgmETwWNQKyeMqLb9Afo_WSoi~kcK5mwaepLz96AHEmAzWJQblCNhundhnOIYTFLWoaYU7x8H~JTp~_H0VuBZwSah32Qx1cUkgrxZRRHeGy~JqJ93M6_V5v~1O~9Axaneqsqp5cE8iGddfaBCodjoe0N43NbsmquMkSNLaTgVc0OWjBjaH6kuF3k_mCPYEgUzFBBLqHhnbV5L5wszkmk8AsmkVQ9FZdP_CWyjaF_5NaB9KMAd6yI~jgDXSdgE0Hu_HmZaGJLAkoN2FrSydsccxFDdawYkbpR9Il1wX1eg--.jpg
//media.inmobalia.com/imgV1/B8vEv5Xh_VThvnEqMx4G0ZxU_YC_pCgmETwWNQKyeMqLb9Afo_WSoi~kcK5mwaepLz96AHEmAzWJQblCNhundhnOIYTFLWoaYU7x8H~JErlAy_p8~nK01aOybbhYyyk2fWSAqAwNv25GPm0wH_EpBXzllkz9Um7FpzyF1esHXslVJ7uRIL6Lgw_n9WcKpG0AIM~Z7_Rksao_UbSsVKGXBpUA8A6um0IF8n_0eskmGP4e8wNcaC3l9m842mZ8UG~HWXo95NZSDRi0kF2z_DPKgKcHl3RJsfOy8gLJcW66dibKWMGRM24HJJxORbDaJzNmpUtt5A--.jpg
//media.inmobalia.com/imgV1/B8vEv5Xh_VThvnEqMx4G0ZxU_YC_pCgmETwWNQKyeMqLb9Afo_WSoi~kcK5mwaepLz96AHEmAzWJQblCNhundhnOIYTFLWoaYU7x8H~JT5oAD5746GT2dBlFVz7FsmaX4GoI0zqyJKFya7ul4agXMTRh1Q9asP1hCAM_NJRt~OBRHqljL56LAAbsyorsLFY~2EhXYYXLqqOR6xyrtPwhswYr0xO4rZ4TaCFxNSW~13Xi4oU2yg7ah78tT3ibUo~~oAWYu7Ic2e69bXkrdnkb36UMrBZR~WwJ9qzMeic4ChSQhEPjKzhRM5o2bluazzXFwTY7QA--.jpg
//media.inmobalia.com/imgV1/B8vEv5Xh_VThvnEqMx4G0ZxU_YC_pCgmETwWNQKyeMqLb9Afo_WSoi~kcK5mwaepLz96AHEmAzWJQblCNhundhnOIYTFLWoaYU7x8H~JRWTq_L0PcUWX5RqZdXNZfAhJwKAq2pbVQjMlUUvGSJ16cZhY9roZjkxhZo~~TKor6Lw~vxU3g_KUELxIrLA2E8eRuyocj1n2agIa3Dt7hY51oOa37q704G3hR61dWC8M~10EJBlcz_qoDZg_O~G4hMDVwPmLqhXuKjunZE2NQHY0H8NkBVgwTL0O42OOz7VGPYAVZpF7jZpQ_1K2j~~Z7apzpFzxSw--.jpg
//media.inmobalia.com/imgV1/B8vEv5Xh_VThvnEqMx4G0ZxU_YC_pCgmETwWNQKyeMqLb9Afo_WSoi~kcK5mwaepLz96AHEmAzWJQblCNhundhnOIYTFLWoaYU7x8H~JTsscV_zDWu7HrXncafwR31Gr3bbPNAlfAdOlOMIkft~QfzqMC~Z5v0XRapZYRbc5Ya_zDbz~O9fpiBHKsEPVOs8Qv5DiTBRcZNiPC5mgTiB3BWBE0ROTeNFMY5bk2w_8tvVl_r4ToVY1itb~39wMlk8xY4ZEneFNAbzgWhsJPc8JgniPmtJpEb3nxDcPHqutSK4zNIW6ai~cuI5jO6quZQ6oqRpBlA--.jpg
//media.inmobalia.com/imgV1/B8vEv5Xh_VThvnEqMx4G0ZxU_YC_pCgmETwWNQKyeMqLb9Afo_WSoi~kcK5mwaepLz96AHEmAzWJQblCNhundhnOIYTFLWoaYU7x8H~JFClvjcEldT9KVX5IOUfnYENrFl4MoQMvA0N3g70k~G_yxBAbCaIn2eDYaV_Gtiqi8e0R7fZPW2Owzq1tQ11qI0bxfbmnB6WMYTXD6VJV67cKqixANDB0cY3eGf0kyg4c7DEfPhUn1mETaO_Wgtsa1MEqhFIM0FawxMXGyZ~dmOWamii_QntN7MsPa35YVt_RZX7Jk6mfCh5W1Pipdopr5oiKLSaQ2Q--.jpg
//media.inmobalia.com/imgV1/B8vEv5Xh_VThvnEqMx4G0ZxU_YC_pCgmETwWNQKyeMqLb9Afo_WSoi~kcK5mwaepLz96AHEmAzWJQblCNhundhnOIYTFLWoaYU7x8H~JEuyO7NTXSihSYOpRRRvKKPAGb1XSZBRKPagCpTlnG0ZRQGwgef4P_fRVumBKdc~5gqb~DZpoQhIth777svL78yttRsuk7HOYwTXRQhiV8fEbpDFSzuOblDFEkE579PiO3hetUqexmhBbVMAycUgWCxFodFSEWliWct7gq0KlJiI1UYl72hP11QPPtfm0RIW6WhrgIhI6MmJ2NC7z_Fs57YfenuMzSA--.jpg
//media.inmobalia.com/imgV1/B8vEv5Xh_VThvnEqMx4G0ZxU_YC_pCgmETwWNQKyeMqLb9Afo_WSoi~kcK5mwaepLz96AHEmAzWJQblCNhundhnOIYTFLWoaYU7x8H~JRTZTu_UDWJULM5yOl1dmDYm4AkurJPNteMGiizJ2VCLgxHsrVc4Sw4Yc_apWcGYKYEM6dTnhUaQMw4BGLcElTDpLEwVh1lwJugNQZ24BLEeuH6d7dpPPUWnGC82n2i7xjEcyFCTfoNa3yKKwbaHfPPIKXy0VYUP10G7pzjwPUrlvqyO8EUYOMaPOM6uYBQFmqKSlhzOmYncLNrISojGYg50q2hTfmg--.jpg
//media.inmobalia.com/imgV1/B8vEv5Xh_VThvnEqMx4G0ZxU_YC_pCgmETwWNQKyeMqLb9Afo_WSoi~kcK5mwaepLz96AHEmAzWJQblCNhundhnOIYTFLWoaYU7x8H~JRWeMcczKXidpHxvIe~6gAw~MuBtvaOvWw7BiXkErpwGWrp8k77dliZ3KWsAKCD8OAWYhCvixNXZHRtCHLCIoSgs5s7o~CCMuK91NQTXp9EDdACOjpkE7Fd1Yf4xxasjid7JfsemeBCdz2YqORvJXBYKCFsxFBw76a9xogkPGlafVx8uEcHrFKSJTlAFzhxlKE185jyeiJUgwDZIJ2p9T7HNkbcNpTA--.jpg
//media.inmobalia.com/imgV1/B8vEv5Xh_VThvnEqMx4G0ZxU_YC_pCgmETwWNQKyeMqLb9Afo_WSoi~kcK5mwaepLz96AHEmAzWJQblCNhundhnOIYTFLWoaYU7x8H~JQbYLBRw4wPNT_BJB8e8B_6gcDN7bvPqp4EKFEc7fUyavM~GEPqcn3UbDgkcRb36bCoIwcpG4MaKpk84l~slQOaloBzQmwq6lAYQJIFKf0V7EXMRefduWz0A7PYd4RfuGNT1dkcpjedoExKMZ9_gY7IFxqGvjHJd1LpaCCh~xTXmQB5Mi8H~mLvP3E9Q7UqtcwJhgO978GKbeLACZ2qFPGjH9zTZEEA--.jpg
//media.inmobalia.com/imgV1/B8vEv5Xh_VThvnEqMx4G0ZxU_YC_pCgmETwWNQKyeMqLb9Afo_WSoi~kcK5mwaepLz96AHEmAzWJQblCNhundhnOIYTFLWoaYU7x8H~JE3r~jmUcyKUhAXwQgp32TBh_0PYWuJtBw8jmwSS5_fzPnv6~Gm6JojlZZNjJArCKgHhq_JzmeiSt~BLhdsLSCF48ZiNumk56B8sKBy_FTAJwNqeTlcZuJpE0T1EQtXXmsnGM47VpyG8B1Xuj0Oq8bH6lzW2FnjYUNdQrVZuJ1GoM_01vIMQ7TFrgjTcJ3k87PAe_Sw_iTJzZuyR4NCSubDhyQW0emQ--.jpg
//media.inmobalia.com/imgV1/B8vEv5Xh_VThvnEqMx4G0ZxU_YC_pCgmETwWNQKyeMqLb9Afo_WSoi~kcK5mwaepLz96AHEmAzWJQblCNhundhnOIYTFLWoaYU7x8H~JR6KdNcTnfbzHNbXKXV7Fz72QQD4gczTiHA~739GQ3QE8ND_QMWSS4weo8w1Oun6H7jiBoxpmfCn6K3nK6P8cALXm8XNtwSBFvfl0m6GI5SAK6OVGuJk0tIpctiiorM3S8FEk4wWCNWRVSo8Zd6HqpeugapGemoxzSZeb4FK9FYpUzMXg41Ft~en4KU9brhicmTlguDqkg8mTiV_B6wRR0yhCtvn3SQ--.jpg
//media.inmobalia.com/imgV1/B8vEv5Xh_VThvnEqMx4G0ZxU_YC_pCgmETwWNQKyeMqLb9Afo_WSoi~kcK5mwaepLz96AHEmAzWJQblCNhundhnOIYTFLWoaYU7x8H~JT8p3iCoZ2QMKdI484raN5aP1jUShIJZ2~ltJKmckPzmmvEr6NIMACs7VqZZ1KtuH71iOKYd2QGpYJCx0bPhJ4uVwjbESIBrr04OsXdaKRGSdXq3pX3kU_8JSmNwnYxxyPWHNKVXkJ6avtntuABXLfZNDMZ1x80o8~WrScBvOs3mNda8FjRFNkPhLEGdxUiEAxAAU80psjuNSPxiKSabQ_Wk_Vqs4vg--.jpg
//media.inmobalia.com/imgV1/B8vEv5Xh_VThvnEqMx4G0ZxU_YC_pCgmETwWNQKyeMqLb9Afo_WSoi~kcK5mwaepLz96AHEmAzWJQblCNhundhnOIYTFLWoaYU7x8H~JTsqJElG8urWZxYuryFaxaI5v2_FDk2YcgO5VkCWWA6I8j_IFxJEhz3c7Z2mqzGHkGYr4PntauLVaMeHnwPJfV~H7veNs1RGdTpsTqR_1pDi215k8d26w~wZ9cCOm3odB~ZECB0xyYXoqu7WbmxOVH8I9LIPI9sLKXdI5dhYd1IzggjxRDEPLcxJrLKitNnvuzfSR3ALh3g7L7OI5M4IKXDUg~dtbxA--.jpg
//media.inmobalia.com/imgV1/B8vEv5Xh_VThvnEqMx4G0ZxU_YC_pCgmETwWNQKyeMqLb9Afo_WSoi~kcK5mwaepLz96AHEmAzWJQblCNhundhnOIYTFLWoaYU7x8H~JQkTbsnLt~ZyP6lMxAkcgqgqHqNh3o~BSw32j25b54mUzlMTg~MX6bb3s_cJpRyHzgGNWNOOmjMinJDRdd0hDQgVD7rQb5D7_nuqMGsstF7Uew2~Mr~yPRtfYGF_U8fm1wW8uYYGAcr0OV5bv8zcua4DmEFLKSgSjfIk5Iu48ZCMRAGyGGf14MH4hr9tBqV17aOOAJYNTCRjwzTKy9U29RaPdE0YMVg--.jpg
//media.inmobalia.com/imgV1/B8vEv5Xh_VThvnEqMx4G0ZxU_YC_pCgmETwWNQKyeMqLb9Afo_WSoi~kcK5mwaepLz96AHEmAzWJQblCNhundhnOIYTFLWoaYU7x8H~JRTBKxxaeKuKE9hxnhdMe5jAg108GQudrgnOfIvsVP8MT9xMKa1kZp3YcawoWkq8NC1Up7649sdWRcrKcw86rplKV3juabrua3YybBqR7xSPhW4s2TgxIQ2nmwQnokgePC0Efn_yOWl1Orb_ZuWi5b~6jUTfTUSY4boUR3D8QpqQunXOnjbaAZNkZjgw7bvrjCoXIK~kNVxXv_Thc1gXUtgkQCQUFoQ--.jpg
//media.inmobalia.com/imgV1/B8vEv5Xh_VThvnEqMx4G0ZxU_YC_pCgmETwWNQKyeMqLb9Afo_WSoi~kcK5mwaepLz96AHEmAzWJQblCNhundhnOIYTFLWoaYU7x8H~JR6DJqtXet4pfZzAhznsLPCmIs94grWRkYl61V~Ev4QyYZcLW2mg8A0pB6ZC1ix_RUwVxjJynt6kW8OadEaJtobCsSuRK8XhK2t1Ot65O3dnhKgLHB_FGA_P8CUTfiXAc72DWKLLXMorPH_fSbZTN3oxLBqeQbJf3fZ6pdPedd8TQIi6Z5Zda2tL43HJ6tluB6hydZbE07Db1yUb6CHi7mxX_f8Ze6Q--.jpg
//media.inmobalia.com/imgV1/B8vEv5Xh_VThvnEqMx4G0ZxU_YC_pCgmETwWNQKyeMqLb9Afo_WSoi~kcK5mwaepLz96AHEmAzWJQblCNhundhnOIYTFLWoaYU7x8H~JR6DLauQ8wZqvkDpzuO4KgA1Zm7rbWK_CqpTYEb76d0LAPi9Vdm1rUwBPZh~IehToFOzArWpVQ_08x_6gSeHGmoGLl6EU9hdlLNtowbijB1zTaOci19SfBP94mhxJZF73i1sFszoSR0dzGyP2jiueo558gLjGxlSDQXI91f2Y6BvpC8K5adpoCLyizIm6SkCfswrRWB0mVO_yFdWpkRDZ9k4TT6udnw--.jpg
//media.inmobalia.com/imgV1/B8vEv5Xh_VThvnEqMx4G0ZxU_YC_pCgmETwWNQKyeMqLb9Afo_WSoi~kcK5mwaepLz96AHEmAzWJQblCNhundhnOIYTFLWoaYU7x8H~JFR2L~qZsDgrHjO7qmuaFlV3tYqSZ8AdDiHNt3MA2qQos9LQPqtFKIm8vIda~QHdRrYCUbYENxY5fNziOjsRKBqatkdYNgcP2eMV7ZX4YwrVT8xVc52lqc9wpr4TvTIi0gCZ35Ebouc2crdwcm0GulO_irYyBVluP~RKV0_d2F6SZkCiUNerzYOR8bFK7Q47TH5euI8bxSMDuuZ5ZQY_~OzjlrwwmJQ--.jpg
//media.inmobalia.com/imgV1/B8vEv5Xh_VThvnEqMx4G0ZxU_YC_pCgmETwWNQKyeMqLb9Afo_WSoi~kcK5mwaepLz96AHEmAzWJQblCNhundhnOIYTFLWoaYU7x8H~JE3w8PpYgBy4yZvO8U_LuiRVy940MDRScBF~eW99jRy0Nl0J5ca6irrzUrMr0MDs3W2N1t477YX9CJ9wwUcuu9v0Ni~FqzqGyxwvCYQXlQq1NFkFuMZLccxX9kRHtUZGzZT0xYV1dfIzfdDC~akz0DCDWs3VQT4Ma6YFMRk~hrZHfZfyBIhHlzGeQexwSyPZKs7rQHtUAZaVaqRGLVkK~t8lxIwT88w--.jpg
//media.inmobalia.com/imgV1/B8vEv5Xh_VThvnEqMx4G0ZxU_YC_pCgmETwWNQKyeMqLb9Afo_WSoi~kcK5mwaepLz96AHEmAzWJQblCNhundhnOIYTFLWoaYU7x8H~JQIpu31Is9M0KMEPC_GbWJfhi1_5UFKFm1rqSbNrDh0LHh9GNqTUYWmaWqAoVE2y1Z0Kq_MIFi3APDaWAqnSxt5KIXGtEOLQgFZWsp4zNR_JX9isVEad8bdFHrMnxbuptmYzRnyrcx12Cf_Db3jRRKJHrkpZoJIqBsuW1NA90832UEEuuRy0LwtHOFdgPeNJjujUAYnTIvSRdpfdTTatOztd7O1_uVQ--.jpg
//media.inmobalia.com/imgV1/B8vEv5Xh_VThvnEqMx4G0ZxU_YC_pCgmETwWNQKyeMqLb9Afo_WSoi~kcK5mwaepLz96AHEmAzWJQblCNhundhnOIYTFLWoaYU7x8H~JFRzAFVeC577cDObTbwSJ5O9~Q5pVuqXVFBFRp7vTIDGYOrYwPMN8Qjj_6mhYaJff4pUZPjYIhqDxFIPKOPtlTJ1a2TxbXdezJ_tawhzcSv55Howc52sE4LEKgvbKtQg~a_rS_3RfUFJ2gGoFEmNWF9O7YtmMH19vg1JfCvjXNodmeMam0FqO8ATvhfaw0T2vlTXbiA7MpHOh1l~CI1Oj6E6IV8qnmQ--.jpg
//media.inmobalia.com/imgV1/B8vEv5Xh_VThvnEqMx4G0ZxU_YC_pCgmETwWNQKyeMqLb9Afo_WSoi~kcK5mwaepLz96AHEmAzWJQblCNhundhnOIYTFLWoaYU7x8H~JT5v0oaKVhhBbA3p_EXgq9uyAGHwEQKXc3v_ltVzw5XO7MB3lW2bPs0f_JrxzJfD6jLf5OwRE2d3mUEZeZ9dgq7Gn1_SIuNFo6ET71kM4ROWukhuSDzAxrgw3j_7qyhEg2shM1wKBbh2GFRGjumPoKym9SmR09U17YnG~eh63G9GKUJHWpMfJvO9uM8ky7DSasX~93~G1CaB4YakXL44LK4zDG19a8g--.jpg
//media.inmobalia.com/imgV1/B8vEv5Xh_VThvnEqMx4G0ZxU_YC_pCgmETwWNQKyeMqLb9Afo_WSoi~kcK5mwaepLz96AHEmAzWJQblCNhundhnOIYTFLWoaYU7x8H~JR6EDedXGPq_x1mNxtUYp0lcV0G8AFjTBDUQ6VH0qklug8lAtPltOgBEkwTEoI1qaTDETVBgVYwKnKe0zCuHB0YaxseTU7tq1DQG8vjwgwwTBSAUo09DFKhslLfQO6Be4kmawPTLkIQ5kr2eNPfgRW~q31PRI6tiPaipBfLMjvHSwGfNc97xmD3lNhHwR5OOYKO2rEjycqEmzsPh5Ix17mmS7fUhL9g--.jpg
//media.inmobalia.com/imgV1/B8vEv5Xh_VThvnEqMx4G0ZxU_YC_pCgmETwWNQKyeMqLb9Afo_WSoi~kcK5mwaepLz96AHEmAzWJQblCNhundhnOIYTFLWoaYU7x8H~JEFCHF2AA9DI24_3Pz~TDWaISSoVal4rCAIhseCHsnGo_X67ywK9760Lc7VlFJWe8vY6uhcQ~JwWj0TOd8vDUW~qGRipH4HVF63_Ltn~jhd_2vvnxrh6ah02Hvom8GiqFUZwp3hNHcUScOsK0EfniyuteVhLczsQctMNqKtn_7e4uj_BeGLbviTfJlW3kNL3~2~lqU~VPa9Mjj~IB~Div_sIujEmOHg--.jpg
//media.inmobalia.com/imgV1/B8vEv5Xh_VThvnEqMx4G0ZxU_YC_pCgmETwWNQKyeMqLb9Afo_WSoi~kcK5mwaepLz96AHEmAzWJQblCNhundhnOIYTFLWoaYU7x8H~JRuAqanb3rx~trj5Yusp2__WlYjTsO1VmYXgxKpygmJ9wQSXxgRaGls6Mr4gWKEnBmyyFdsJn0ae~ef5atunmaxwd2GnSOduQlM4iI~cXqYK66xiUTzsvO1tVTj0r3idz5K14Q~gMXWCSAiDeDO220jLJR7jVnXv6bEUGCThdKPeLk5enzl1uq4evIAjyh42bFumX5aUX_G~8tfjP~xpoGrY1V5ccEQ--.jpg
//media.inmobalia.com/imgV1/B8vEv5Xh_VThvnEqMx4G0ZxU_YC_pCgmETwWNQKyeMqLb9Afo_WSoi~kcK5mwaepLz96AHEmAzWJQblCNhundhnOIYTFLWoaYU7x8H~JRWPhfc3lW4uQJmNf8yB4eVlvkiqWwT2x2rr14clwCCE9rQ5RXngeAbof~mwK7oE4O3BnhEHTHKydLO722E2VOst4F_MxW3otTTiUh48GFhWNAiOY2NBuME4aI08M8ZOUUN_sfs0gMsR6VuRAU66PCOKjWUMswbbcXX6tAB02j2WBuPRZ9SryXvdJcSWH5vK6Cmwn9qXEUtkBQg5nQeUWzfa9o_lASw--.jpg
//media.inmobalia.com/imgV1/B8vEv5Xh_VThvnEqMx4G0ZxU_YC_pCgmETwWNQKyeMqLb9Afo_WSoi~kcK5mwaepLz96AHEmAzWJQblCNhundhnOIYTFLWoaYU7x8H~JEyu5nuJHgB1B6tvw4rdkl0y7iEdznBIx8mCqZDB3eyb5lX7DPF5QXKwP~pNexUJpm~ao4DKPJWd2jPZXCSjCdQJmMNiwewalPqdc3Ft~efCawv6VP2VZOajUhGdpI1z~NQuCxnk4vXiq4xXUd55ZU2R8iZEjrg2yJThHUBrHV1PD~9jcGrvZUOpxayGqQLPrOoKXlxmXCnVaDS_LWrh~Db2pmaQjNg--.jpg
//media.inmobalia.com/imgV1/B8vEv5Xh_VThvnEqMx4G0ZxU_YC_pCgmETwWNQKyeMqLb9Afo_WSoi~kcK5mwaepLz96AHEmAzWJQblCNhundhnOIYTFLWoaYU7x8H~JRP7Z01_tZMSElJIPb4BQxrNaccBGslto1UbCfvLjMbXip3Y6PQVft688BWBc0I1zFGuZEETlsT8rKBcIwwpDInjRLzaRA7zPtOBYUcTYSiRKRZv2dsXi9Z8oHzAvNqAHjwaXAK2YJbAOOeQU78kEuT3v7Pm~yfe~cbTX594eAxiTkt8MKOBWOfZHb8SaM4A0E7hyQH~sMSiM5syJhTsJyEcMPJzUuQ--.jpg
//media.inmobalia.com/imgV1/B8vEv5Xh_VThvnEqMx4G0ZxU_YC_pCgmETwWNQKyeMqLb9Afo_WSoi~kcK5mwaepLz96AHEmAzWJQblCNhundhnOIYTFLWoaYU7x8H~JFHpJo0emJD6e5qZVOprKLN5RhbcFEiS_BIRHGxgaRsQ7kt7Om~wwJ9uMjiPF~9grc_lQJotf1HqxG0Kzl5xizBQrXDiPmCVWdI_g8COwSkhphUgPlb8RO2qmMP9xJ~t6RSSCEQ6cly2mC_hEzs3nHFmfQU3k7e9pnJnUsECOKyILuX9skkSil2odj8~EXLyAmLKjzDWb84PcZXkkdKN77Cv3D1GULQ--.jpg
//media.inmobalia.com/imgV1/B8vEv5Xh_VThvnEqMx4G0ZxU_YC_pCgmETwWNQKyeMqLb9Afo_WSoi~kcK5mwaepLz96AHEmAzWJQblCNhundhnOIYTFLWoaYU7x8H~JQytGJyhXXaLiIaPWlwFRkDlO_CLLEgQYtXeip9fwcKqrlQMjl3cEY9lmjUJ8cPUsL~5wn3bPeTpslt0ctgdVy3lOFVl65A7C7Z8k0ncelawQwdSXbQjDa94nJ0CXTcA9yflkAnCmi66YV39rJbwVszMduSmeq6kXgFJ154aiBCG6Y2zNo2q20tFMN5Qj3XZblA0Qx3Z77DFTmzOoQqRR0zABiiFDOg--.jpg
//media.inmobalia.com/imgV1/B8vEv5Xh_VThvnEqMx4G0ZxU_YC_pCgmETwWNQKyeMqLb9Afo_WSoi~kcK5mwaepLz96AHEmAzWJQblCNhundhnOIYTFLWoaYU7x8H~JT8sbZpIHH7XpgC7ILlDZavmdO1_m0dn3SavUWWpHR19qRZ4kHPD93mUrQOlABwebImEQrlfD_Rt_MwujTaCvfqg1ND8j2VomphMuS7cIyufIdmqppfF8rS~fmePM6052kN4kL3rdBnjKY7PpQrhjCpnV3OT4qAcc68EClKTDbCu7QJ7hQkrPZLoHT_20zsJ7EUtBXzJvGDchVrTtyKOg4~pR8Akc~w--.jpg
//media.inmobalia.com/imgV1/B8vEv5Xh_VThvnEqMx4G0ZxU_YC_pCgmETwWNQKyeMqLb9Afo_WSoi~kcK5mwaepLz96AHEmAzWJQblCNhundhnOIYTFLWoaYU7x8H~JQy1mSUY9Cm0mu238jw7Rn9wuT7iPxgm4IuUlL7MZBkLp1P2UZr6PXY_bqlOhDJgvKZV7Ki48qqGdXw1XIAXgS0yztdJL98QhyODOkMameowKHtNxbw2iIlCE1PTlN_IcMDyq7kgLydfN1S4y7s_2iuI3QzJHkCtTJLDJC9v2~gQgv~5C2BNdvn0N0mwRD0Ez1IH5g3Ckf_NYhPM1O1XpblD5aof7sQ--.jpg
//media.inmobalia.com/imgV1/B8vEv5Xh_VThvnEqMx4G0ZxU_YC_pCgmETwWNQKyeMqLb9Afo_WSoi~kcK5mwaepLz96AHEmAzWJQblCNhundhnOIYTFLWoaYU7x8H~JF6NCR93FTRwt5Zjqvn5K0aUlDiBILcrihqTlb6TOyxW0IE9WpSiPPTjVrFt_s0U_v9m~~sBJYApH8rCQjiXwwK4uwFjQy3WsZ~XZAMjlqtt8qPOnlidbiZnRomRzzYKjHQFu6389ovaaW16q1HL6Zt6qrxXDbu09Bh2PN0iCgHwuZO_V5RxC1F_EsUjYW7BNp_TLJwLWN0Ppr0MS~Fpfpyr0f1sUrw--.jpg
//media.inmobalia.com/imgV1/B8vEv5Xh_VThvnEqMx4G0ZxU_YC_pCgmETwWNQKyeMqLb9Afo_WSoi~kcK5mwaepLz96AHEmAzWJQblCNhundhnOIYTFLWoaYU7x8H~JQkdLqJbr7DqDv5S4O4q2IVA3FeHj9BBxgaT1R1nUknXeXjQrNtGgegl7Gw7U34inFczz6KR8m4XZqjlTnpm5vwXNsa2cMeo0QmCHEdpLYHXl4eoCl0IYh5PeCyL_ECP8kcqkJYDdNclSumovh3q5ehRy07juhy6ZqulfDDqCdNHdSZ76Y1a9P8pDhjEzrpQZaz4TU1iaB5oNPEQAJcZ2rqYLQSBS3A--.jpg
La Graciosa, Teguise
House
Holiday

From 150 € per day
Sea front villa, Flor de cactus, island of La Graciosa
Charming villa located on the island of La Graciosa, in front of Lanzarote in the Canary Islands.
This unique property is called Flor de Cactus and is located on the so-called eighth Canary Island, La Graciosa. An island where nowadays there is no asphalt and where we will find few luxuries but a lot of charm.
The house is independent and consists of three bedrooms and two bathrooms, all on the same floor.
On entering the house there is a hallway leading to a patio and laundry area as well as the main entrance.
Once past the main entrance, we enter the living room followed by the dining area and the open plan kitchen. All in the same space.
From the living room we access the main terrace with magnificent sea views.
The three bedrooms can be entered from a central hall in the middle of the house.
Two of the three bedrooms are situated to the left of the vestibule, share a complete bathroom and are connected to each other, as well as having their own independent entrances.
To the right of the vestibule we have access to the master bedroom, with a second complete en-suite bathroom and access at the other end to a chill-out lounge, which is also connected to the lounge-dining room.
The house is situated just a few metres from the water, and from the main terrace you can enjoy the views and a truly unique atmosphere.
To the left of the house there is a slipway where you can launch any motor, sailing or board boat into the water.
At 500 metres from the house there is a supermarket, pharmacy, bakery as well as various restaurants and bars.
Once installed in the house, visitors can enjoy various activities on the island, all related to physical activity, sport and nature, such as cycling, hiking, diving, fishing or simply enjoying its magnificent beaches.
Tourist Licence no: RGE/341568/2022
REFERENCE

208-01623P

bedrooms

3

bathrooms

2
built

130m²

plot

182m²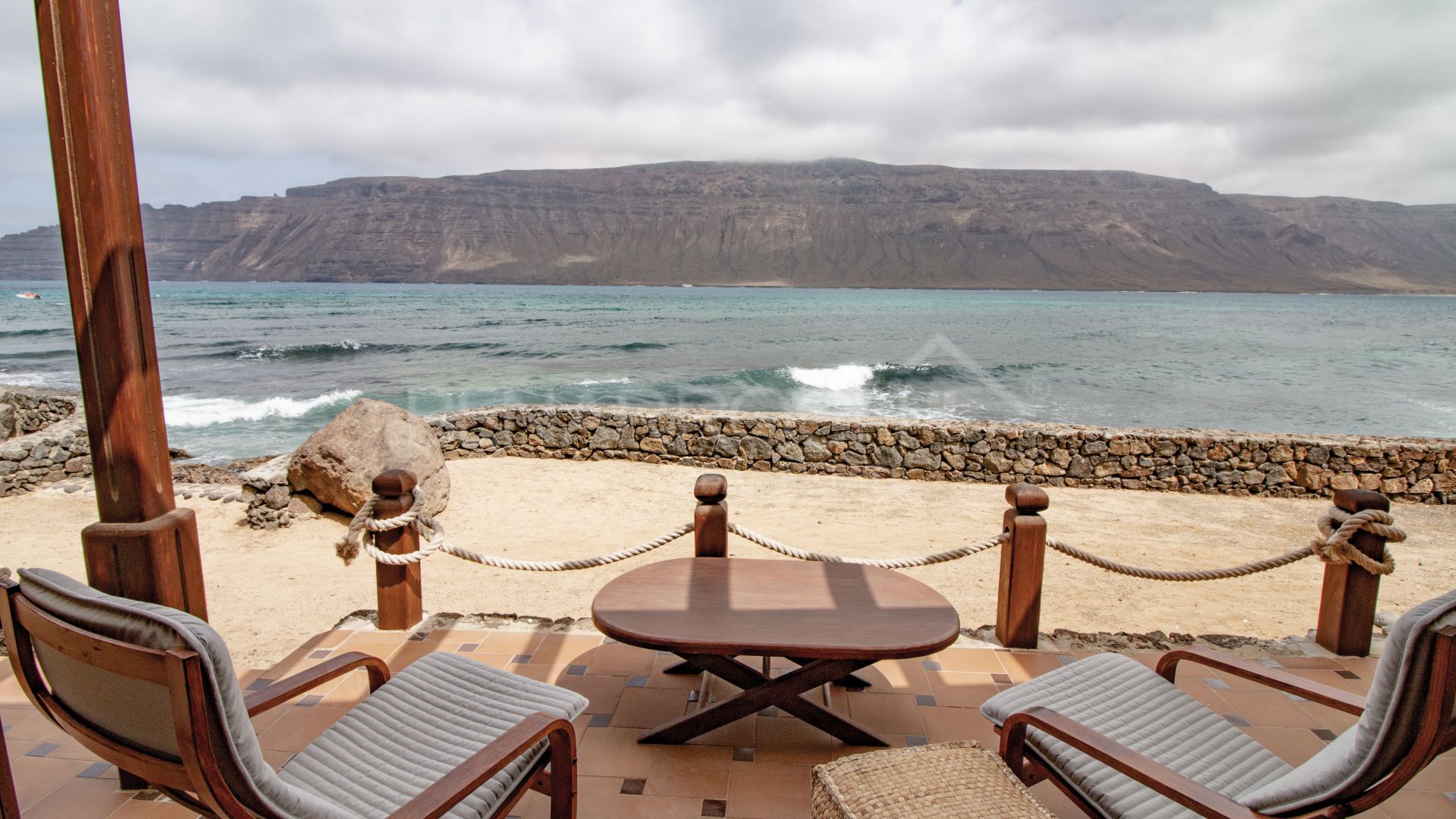 Video Villa
Booking calendar