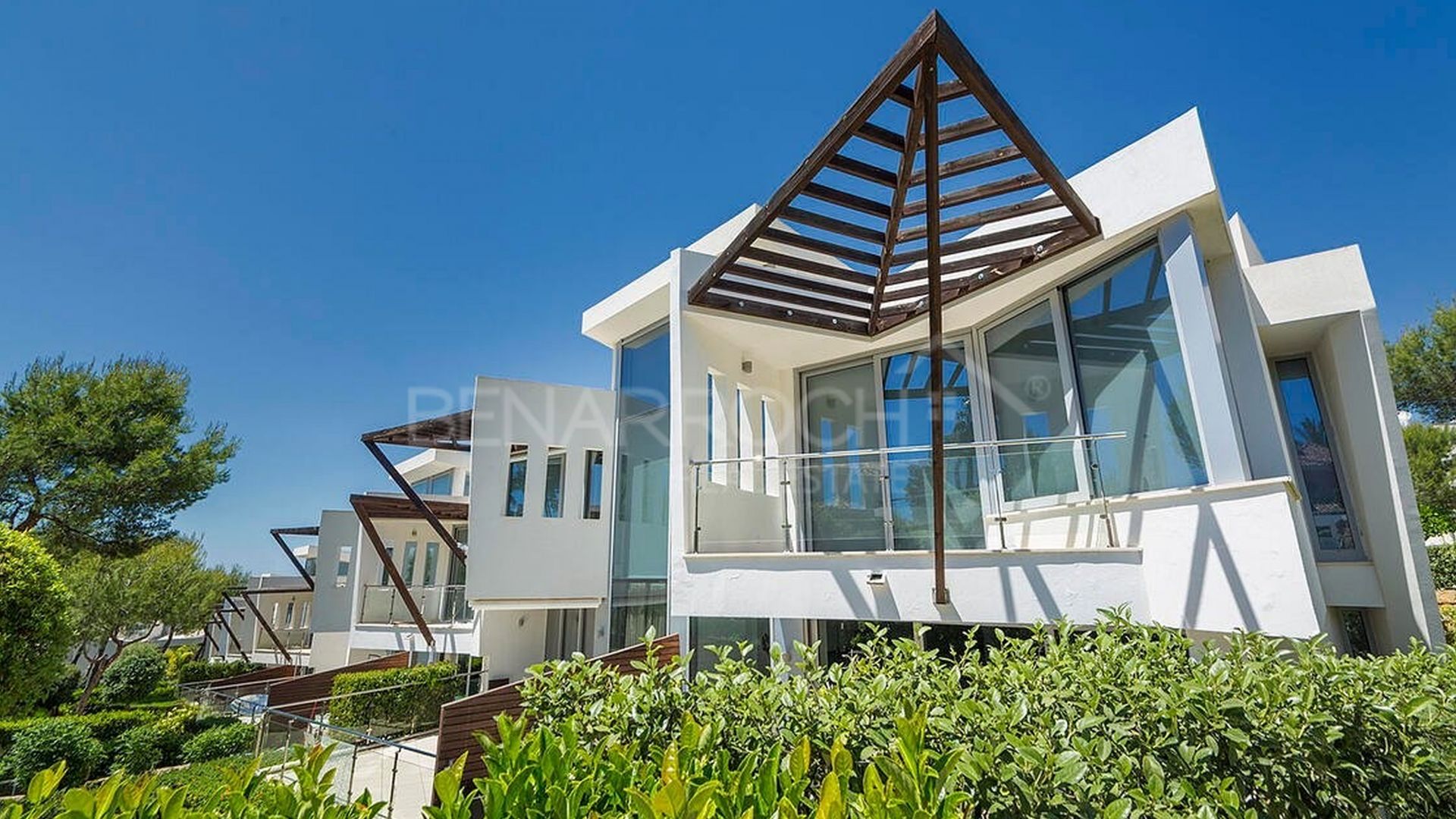 //media.inmobalia.com/imgV1/B8vEv5Xh_VThvnEqMx4G0ZxU_YC_pCgmETwWNQKyeMqLb9Afo_WSoi~kcK5mwaepLz96AHEmAzWJQblCNhundhnOIYTFLWoaYU7yal~fsQk~leDf4aGRkWbE~wLfEvG6jdtqRui4u_5GD_sdnBOnluCbNuwbDFJnOmCg63XdBiHr9UODK8ZzQZ8LS9dJQzjXCgQnzGfCwFm9wDdyM~U6V_lrctNlV0dHMWDGQhhjRK4z1~ade4rG_nLV5QKsfDq40Of~EQrBA6Srx2tfOuJVCQ8G6OG67t4LmLU1W1fFI8IxJV0djJJEubh2RTA1CmvtvQ_5tw--.jpg
//media.inmobalia.com/imgV1/B8vEv5Xh_VThvnEqMx4G0ZxU_YC_pCgmETwWNQKyeMqLb9Afo_WSoi~kcK5mwaepLz96AHEmAzWJQblCNhundhnOIYTFLWoaYU7yal~ft6WH4q~fdfgKUVCp62~MZsaCXtKZ5Ybas47hUW3dKqhonVxID20knX2~HGraPwZM1iXld5HWg1xS_Czz7B4Zt3cTjZG8i~rRlFYggceilShJx5228MsTdZtzXCdqeWwTnhhVN_5MoSTnx_Z0WiyttmdCz7efVHCWXxHpj0QM5ihQIF7DgSLwkT9XFtTACRsiwuw_~XcH2JW~0SKDHBBN_4CO1luEkg--.jpg
//media.inmobalia.com/imgV1/B8vEv5Xh_VThvnEqMx4G0ZxU_YC_pCgmETwWNQKyeMqLb9Afo_WSoi~kcK5mwaepLz96AHEmAzWJQblCNhundhnOIYTFLWoaYU7yal~f5Do4VK81RMwCo9UYkfROYHIgwmhjQLEr0MWHF7mlhx3HnYZ5evP_HZSexv0yn81I23ByLaUt_wQrBWfJqvaZ1xQGgw_ISPfj016X_0dSNlRqCPvC_Ut1lBF0pxPA7aw1r5Ebq5duMV8ucqjPAvOzPKbX7xsrr0yVEBkccrlu2myf4_l5NN6yZKFcMMLSNwMt3pm0Vrt3yKuL6ggAxnLK_2ET7eU6fA--.jpg
//media.inmobalia.com/imgV1/B8vEv5Xh_VThvnEqMx4G0ZxU_YC_pCgmETwWNQKyeMqLb9Afo_WSoi~kcK5mwaepLz96AHEmAzWJQblCNhundhnOIYTFLWoaYU7yal~f67aYDtOkiqVNVwV1qJawfBlElrmcPcrx6fcHBMoKkklKQF4281oVUoQMuHj39xiQ4l7akMFXATTZ0ixr1qhFSAUlzpZukaC0iq50dLvpDwcmPjoQPoZQVMz9zDXqnNRR_N22IXacmloW2a_FM3RMg1QYEAsi6_oHr4aoVVOx8zQfxWoJTnQYh4esavFarc4RMgLcdN3IcGgQWvePPed_VKvPi_qhjQ--.jpg
//media.inmobalia.com/imgV1/B8vEv5Xh_VThvnEqMx4G0ZxU_YC_pCgmETwWNQKyeMqLb9Afo_WSoi~kcK5mwaepLz96AHEmAzWJQblCNhundhnOIYTFLWoaYU7yal~f4RF~BDTmbxt7Ytr~nGNM6RcNFg8_fdb~5q51x3Qx1EamlCyY5ztc62sgsmPLSEfOdRM99g_I_3EurPrSUkVx8PDNJavL4lRRClssx6lgbLvZebkbvM9fQHBQsYr4JCGH1QpJsHq_5xAMpOClV18DjR67z0UgOue~ahJAvAvZm6smOJoPxr7QLvJy9nUmUNdA_BALlWCChLuhHv4lPclGPP11O4AJiA--.jpg
//media.inmobalia.com/imgV1/B8vEv5Xh_VThvnEqMx4G0ZxU_YC_pCgmETwWNQKyeMqLb9Afo_WSoi~kcK5mwaepLz96AHEmAzWJQblCNhundhnOIYTFLWoaYU7yal~ftYn1etzewNRRLmnazX3EIyAmVJhprmtdr5KRwHF5RwtB_~bGSymCCWImKKAHMDEstXJbvzT2WAbhSo2TzMGpgGzIGaUTyz~0OLyW0MbrEzDEPSt5OJD1_fZFFho~_B29KKO8YdHOUL48pUZ~0ZNzI7~aFyf_sx_iYU7iWa~9FlCpCg2CVL_v_90uDOcHV7mzhlzTXAkJ_RLjZceAqwwmuYKZ2AF72w--.jpg
//media.inmobalia.com/imgV1/B8vEv5Xh_VThvnEqMx4G0ZxU_YC_pCgmETwWNQKyeMqLb9Afo_WSoi~kcK5mwaepLz96AHEmAzWJQblCNhundhnOIYTFLWoaYU7yal~f6vfSP~v_aF0yXX1rM6VvfiROTnxBappoG41kmVPPsfR4h8PMoIefTIVzxouLKitj5qoJsHPFh1WqfGiObZP1G_INnnBe6fJU6gim8JJiv2nwKGuMsIT6kJwOl4bG~5s__Kh8~_Y7eZa~kUKuK7GZtyGcvgdacqw923LdnJAQErv6bX_yw7Kk5YWgE4nmzRqaZ7T7qETBozlawmYEE8PUTVqaw8RfhQ--.jpg
//media.inmobalia.com/imgV1/B8vEv5Xh_VThvnEqMx4G0ZxU_YC_pCgmETwWNQKyeMqLb9Afo_WSoi~kcK5mwaepLz96AHEmAzWJQblCNhundhnOIYTFLWoaYU7yal~f6_XRR5qbZBITQ6GWqpG2f_BvHvDA~6w4Z~OBC_edf~_XW8kCAMpnQrIAqxvwki~B6MRCMwOvLE6eQPbNYvF2_CxiYTIxs8b9A3GFbMKX6f8btNLDgAqrbwUXw2Rv2Bh1zSO~OuME0AtrY_Qk0G8XvO6SdFylzmB3_eGYVzWKLP_qe1KcPoE_6ZSJ3iL0NJYBCSiRpnd9zqMRf1NuPUlU5V~EyYyk3w--.jpg
//media.inmobalia.com/imgV1/B8vEv5Xh_VThvnEqMx4G0ZxU_YC_pCgmETwWNQKyeMqLb9Afo_WSoi~kcK5mwaepLz96AHEmAzWJQblCNhundhnOIYTFLWoaYU7yal~fsk8bVsttv2ZEec~GuU88tnc0NP0rGBu4Lj8yseAx_D1qVdz3d2GV8TKY2XR6CSo2~iHlrgVZ3J4aQyd7juz~n7a9hstraU0ssl7gteN_AcSflhPeXrT4zSapFboNJ_cNB3y55QOd9yL4rl_Uf9RcPBDShSJ4JC7UeaAB77pFbiTnBcs5sg~u2LgfIfjzkDT9Ed1BiVFldGqffHFU27C~DgJkOdy~Fw--.jpg
//media.inmobalia.com/imgV1/B8vEv5Xh_VThvnEqMx4G0ZxU_YC_pCgmETwWNQKyeMqLb9Afo_WSoi~kcK5mwaepLz96AHEmAzWJQblCNhundhnOIYTFLWoaYU7yal~ftYVn_l5IXpAwTglXQa0JOabiy~81PeKKDgJeEtGrumNyeNaWxTIlDYtzxHC8OZdGQQ~E4elbl2YYBHWQSzT9OrugDtZeS9bpgtaAyI9EkKJiVBjEPnr0WZjckkOy3h2q4xmiQ1x1nAoEVYCcMX~7Mi4QPnVKzwCZZHs2X_~V8MS7Cl6T0h28Xg1~0lYY2T_nANEHSB9z20LcZN_umVH0E7O4eg_4OA--.jpg
//media.inmobalia.com/imgV1/B8vEv5Xh_VThvnEqMx4G0ZxU_YC_pCgmETwWNQKyeMqLb9Afo_WSoi~kcK5mwaepLz96AHEmAzWJQblCNhundhnOIYTFLWoaYU7yal~f5tScMyJ1IF1vzLfglu972yIM3lA~98KhYt9cw3rfLBaVFJGBvIwU_WNSDnas5ACI6lT8xXqkxP17SYbymMalwwg2DSnmGCOYXOUm3EP3s0KNAjMmNAZLcNtE3CO8a9kqeE_BbqH3tmZzEW8AZ2MOTKNeyEOJRiGEbf3nIaEFCuTDk~Xb~hHVqDA32_TnRbcRvGLgQ94Ffh~t16aNtEtFh2u_O6UtPg--.jpg
//media.inmobalia.com/imgV1/B8vEv5Xh_VThvnEqMx4G0ZxU_YC_pCgmETwWNQKyeMqLb9Afo_WSoi~kcK5mwaepLz96AHEmAzWJQblCNhundhnOIYTFLWoaYU7yal~fshruYi5VRymQZWSh2qHbycC0Hpc1XHBpwaD5vmGj62kNmAaxR4uTETExYebm~XWPFQ_REZirgyRzFRnSVx8giO3KjnvhwwzjKysuKim3I1~cRIohOBybBd3o4NsMyZk8G_eJI5eTPFuwUAN__qzJLZnzFchIZAcE_89e9_GyojT9Rt0x7baDzWreUU0gMNMWlLmhDRD~RsNmVgCYqA_KzhjCjmUzZQ--.jpg
//media.inmobalia.com/imgV1/B8vEv5Xh_VThvnEqMx4G0ZxU_YC_pCgmETwWNQKyeMqLb9Afo_WSoi~kcK5mwaepLz96AHEmAzWJQblCNhundhnOIYTFLWoaYU7yal~f4Mx7wdWEEgu~_VOH7fptM38hhNFX4NCXUfseVC0L4LmN8pbA4Hxh~lGDcp9C4Ab0zFYx4uUkUHsxbkvPDmleT0mE5971ZB5c3b5DZu4W2tTGUKXJDT3ZaEjtug2YGrYG97~0XDz2svPMCjyxQrRw4Jy7oysMp3YKRYsbIXz3CPuw8se3qOg8_TPbW_yePittfzDndwdesE07eXEA9j9US7Yf~B8wCw--.jpg
//media.inmobalia.com/imgV1/B8vEv5Xh_VThvnEqMx4G0ZxU_YC_pCgmETwWNQKyeMqLb9Afo_WSoi~kcK5mwaepLz96AHEmAzWJQblCNhundhnOIYTFLWoaYU7yal~f6qYDqTXj9DK9RTAUG1_W1eylFpUYVNLuRyVpoE9PwKYrQXalqbbcyVjbdiwEUTqXU4X8P6cOzVhjbUZAT4bIqa9qaExYbX6TCHyNT17UPIeL~ItRpebqyA1TI6rbxOjc6gG9c7XwtonVhZDTOis0o7p8IZbYWvvUpkUqQM7fKr~iFgtENlinMKRfyWJLQydNWWX_skr71dXislcrNO9OrO2nb7n4Lg--.jpg
//media.inmobalia.com/imgV1/B8vEv5Xh_VThvnEqMx4G0ZxU_YC_pCgmETwWNQKyeMqLb9Afo_WSoi~kcK5mwaepLz96AHEmAzWJQblCNhundhnOIYTFLWoaYU7yal~f6_WAiFJc1GlsBWABj4pu37xqE~WBuPiQBHbdzxgy_jS89LOg7an3Rhv4vPfqBszaYO6a_c7v~tCF7fYCO0wNkFOUj~rGByvoiQyasQV0zpPt5l1I5rfZwSx1Y2kyqXu5PKoQy43XLkoUZi7zxpR4n50KCHYCFlGDx_J5LRZc6KQ_yMpATP0C1t1qs_EHJPTfdQ1R6b2VzBwEnUa7nJpVOPlP6W1~7A--.jpg
//media.inmobalia.com/imgV1/B8vEv5Xh_VThvnEqMx4G0ZxU_YC_pCgmETwWNQKyeMqLb9Afo_WSoi~kcK5mwaepLz96AHEmAzWJQblCNhundhnOIYTFLWoaYU7yal~fsKLYt3n5lN2O1lgRasUtukiagY0DsPl7FzRWUapTsoX5cHOVObI4n9vSbfiZlO~bukSLNg_VLjSd99dynBn7lD2ydwzdWH3Ju_4kO3PpEqDWoVJ1O~_GPDdDIxH6gE~e0qffb4MTl_s4BEZSLyCTtAeB5EsBFtjeVEYUQHI70nYfR~dcj0mFZSHbzQAbtvA5Jus_SZmw88LFeQ017U0gPCqS1_ib4Q--.jpg
Meisho Hills, Marbella Golden Mile
Town House
SOLD
Townhouse in Sierra Blanca, Marbella Golden Mile
Townhouse situated in the Meisho Hill urbanization in Sierra Blanca, on Marbella's Golden Mile, just a few minutes from the city centre and Puerto Banus.
The property has an innovative and avant-garde modern style and the gated residential complex, with 24 hour security, features landscaped subtropical gardens, heated swimming pool, spa with sauna, Turkish bath and fully equipped gymnasium.
The house is south facing and has 355 square metres built over two floors. It has an open plan living room with access to terrace with dining and relax area, dining room, two bedrooms, two bathrooms, guest toilet, fully equipped kitchen with top quality appliances, laundry room and garage for two cars.
The interior has been decorated down to the last detail using high quality materials.
Sierra Blanca is undoubtedly a residential area with an exceptional location with all the best at your fingertips: fashion boutiques, prestigious restaurants, clubs, beach, golf and everything else you can imagine.
REFERENCE

208-01615P

bedrooms

2

bathrooms

2
built

355m²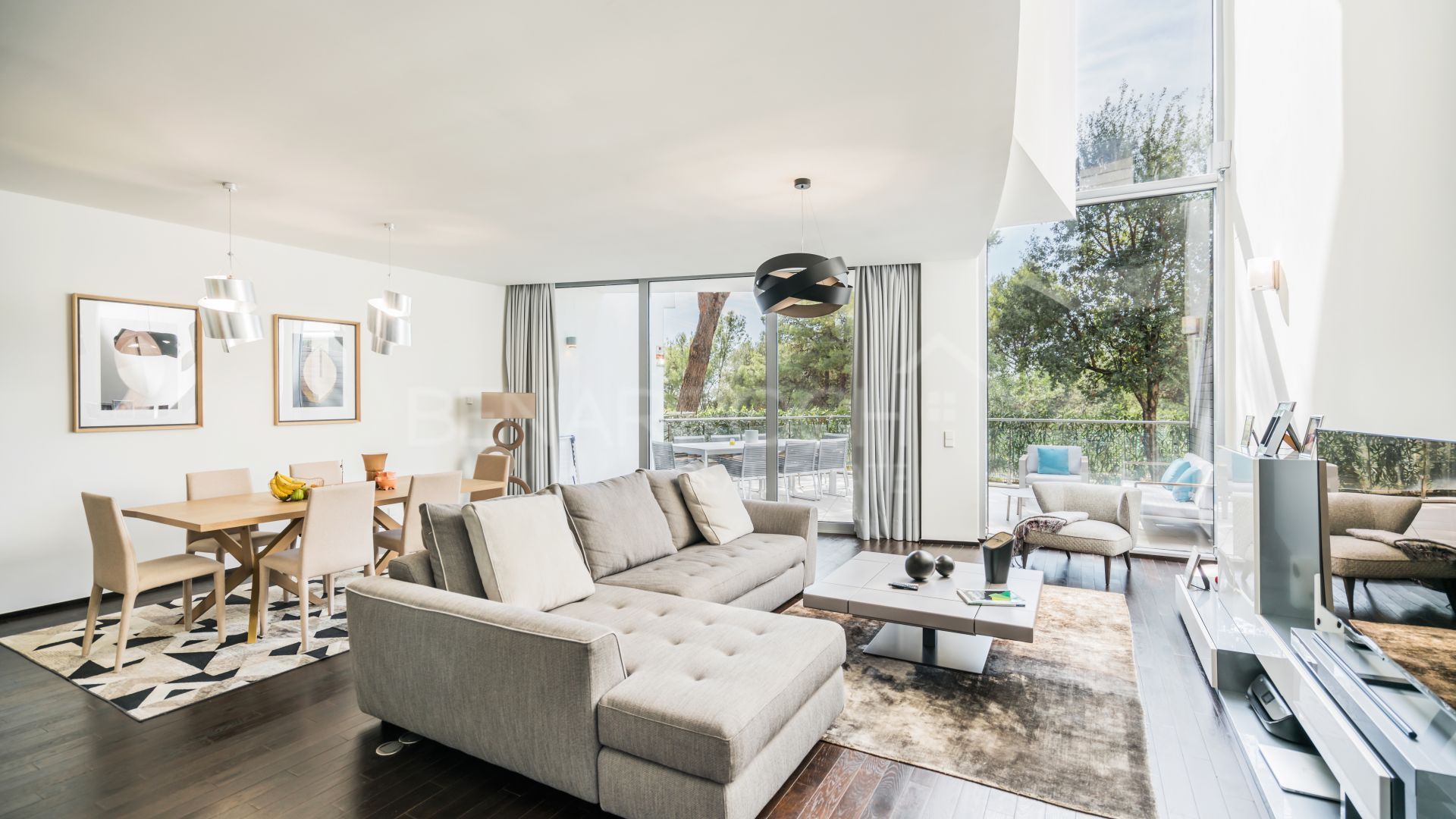 Video of Marbella Golden Mile Area